Flu Data
Revised 2/3/22
It is impossible for me, one man, to sort of the vast flood of data about the Corona virus, its side-effects, vaccinations, and the politics.
I check Worldometers often to get a sorta big picture.
The Lockdown in March 2021 was world-wide, which tells me God made a sovereign move in history with huge lomg-term ramifications.
Time will tell. I feel my time is best spent studyng and teaching the Bible. See my web site annex.

An Update for 2022
I noticed you shared an article from CDC.gov when you talked about moving trends since Covid started, here: http://ldolphin.org/fludata.html

I've read that piece from CDC.gov, and it's pretty good. But we recently published an article about moving trends in the U.S. since Covid that's much better. We start with some quick statistics that give you a sense of the trends. 

Our business helps people move their vehicles from state to state.  We analyzed our internal data, and realized that the number of requests to ship vehicles from Eastern states to Western states increased dramatically since the start of Covid.  We explore what causes that in the article. 

Here's the article if you want to take a closer look: https://www.jandstransport.com/moving-trends-since-covid/
Would you consider linking to our article? Anyone that's trying to understand the impact that Covid has had on where people live would find it useful.
Thanks,
-Rachel

--
Rachel Cook, Editor
5 Ross Rd
Durham, NH 03824

The Bigger Picture (May 25, 2021):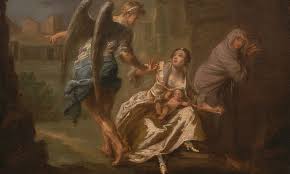 Abortion was the largest cause of death worldwide in 2019, ending the lives of an estimated 73.3 million unborn babies.

The World Health Organisation estimates that there were nearly 55.4 million deaths from causes other than abortion worldwide in 2019. Ischaemic heart disease was responsible for 8.9 million deaths, stroke 6.1 million deaths, chronic obstructive pulmonary disease 3.3 million deaths and lower respiratory infections 2.6 million deaths. Deaths from neonatal conditions of children after birth resulted in 2 million deaths, 1.2 million fewer than in 2000.

A study published in The Lancet estimates that 73.3 million abortions were performed in 2019.

Based on these estimates, abortion accounted for 57% of deaths worldwide in 2019. 

John Hopkins University estimates that in 2020 over 1.8 million people worldwide died from COVID-19.
Must Reading
Rabbi Michael Leo Samuel
This book is full of history on plagues and reactions to plagues and disasters.

Updates
From Brad Sparks 11/22/21: