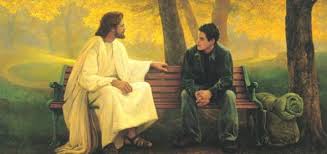 What a Friend!
"My little children, these things I write to you, so that you may not sin.
And if anyone sins,
we have an Advocate (paraklētos) with the Father,
Jesus Christ the righteous.
And He Himself is the propitiation (hilasmos) for our sins,
and not for ours only but also for the whole world."
(1 John 2:1, 2)

Who to Trust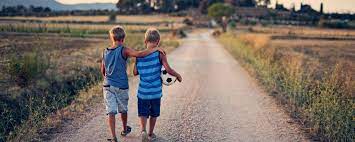 I was a shy and lonely boy not close to anyone except my two doting grandmothers. I had a "best friend" in Junior High. John Relph was loyal to a fault, neither of us had a father. He was athletic and popular with all the girls, I was a wall flower but voted "Most Likely to Succeed" in high school -- 'cause I was a book worm and got top grades to please my teachers. Never mind: I was a real nerd.

I had no desire to marry but girls were easier to talk to than anyone else. I saw marriage as a bothersome encumbrance since I wanted to learn all I could learn and see the world. My second best friend, Don Childers, shared a love of science fiction. We subscribed to two different monthly magazines on space travel so we could trade with each other. I heard about God peripherally but I settled into "open-minded" agnosticism as the safest bet. My number three friend was Jimmy Fuson, whose dad owned the town auto repair shop.

Looking back on the past four decades of my life I can now see how God starting protecting me, affirming me, and guiding long before I met Jesus. I first actually met the God of the Bible in a pastor's office in October 1962. I was very old then--thirty. (Everyone knows life is all downhill after thirty). Ralph Kraft at last was fatherly and trustworthy.
I see now that true spiritual rebirth send ripples both backward and forward in time. "If anyone is in Christ he is a new creation. Old things have passed away behold all things have become new."Paradoxically I now see that when anyone comes to Christ, "everything is changed; but nothing is changed."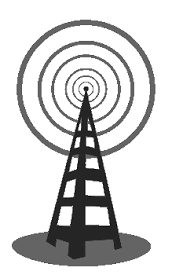 But way earlier, as I very young boy I discovered "Border Radio" —beamed up from Mexico by megawatt AM stations. I came to love the Carter Family especially. Tears come easily when I listen to them today. "You've Been a Friend to Me" goes as follows: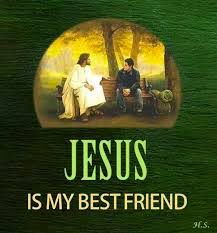 …My bark of life was tossing down
The troubled stream of time
Since first I saw your smiling face
And youth was in its prime
Chorus: Oh, I'll ne'er forget where e'er I roam
Where ever you may be
If ever I have had a friend
You've been that friend to me
…Misfortune nursed me as her child
And loved me fondly too
I would have had a broken heart
Had it not been for you
Chorus 
…Oh, now I look back upon the past
Across life's troubled sea
And smile to think in all I've seen
You've been a friend to me.
Chorus 
Songwriters: A. P. Carter

My little children, for whom I labor in birth (ōdinō) again
until Christ is formed (morphoō) in you."
(Galatians 4:19)
Paul the Apostle audaciously claimed he was the chief among sinners (1 Timothy 1:15)—which amazes many of us. Many people aren't interested in knowing that Jesus is seeking to them. Some hate Him. Indifference is a subtle form of hate, especially if the Person one ignores is the highest of VIPs.

"Let this mind be in you which was also in Christ Jesus, who, being in the form of God, did not consider it robbery to be equal with God, but made Himself of no reputation, taking the form of a bondservant, and coming in the likeness of men. And being found in appearance as a man, He humbled Himself and became obedient to the point of death, even the death of the cross. Therefore God also has highly exalted Him and given Him the name which is above every name, that at the name of Jesus every knee should bow, of those in heaven, and of those on earth, and of those under the earth, and that every tongue should confess that Jesus Christ is Lord, to the glory of God the Father. (Philippians 2:5-11)
Many are restless, anxious, fearful, guilt ridden but don't know why.
"Ask, and it will be given to you; seek, and you will find; knock, and it will be opened to you.  "For everyone who asks receives, and he who seeks finds, and to him who knocks it will be opened. "Or what man is there among you who, if his son asks for bread, will give him a stone? "Or if he asks for a fish, will he give him a serpent?  "If you then, being evil, know how to give good gifts to your children, how much more will your Father who is in heaven give good things to those who ask Him!" (Matthew 7:7-11)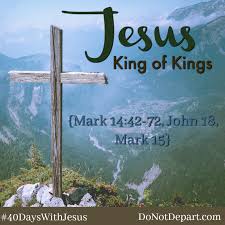 There are many levels of friendship with Jesus. He is a busy Man with an amazing agenda and schedule. He's running the universe and personally managing earth's 8000 million (8 billion) inhabitants--most of whom don't know Him at all! Jesus is Commander in Chief of innumerable angels. Jesus has plans to take back Planet Earth (which fell into enemy hands awhile back). To be utterly amazed, go ahead give Jesus permission to invade and take over the throne room of your heart and watch what happens. He has "all the time in the world" to relate one-one-one with you personally, intimately. Don't hold Jesus at arm's length or treat him as someone you go to when you're having problems. Try thanking Him. It works wonders. "Rejoice always, pray without ceasing, in everything give thanks; for this is the will of God in Christ Jesus for you." (1 Thessalonians 5:16-18)
As a sentient Being, God is the most interesting Person anywhere! Our problem is we think we are gods, self-fulfulling, adequate, entitled when in fact,
"You say, 'I am rich; I have acquired wealth and do not need a thing.' But you do not realize that you are wretched, pitiful, poor, blind and naked." (Revelation 3:17)

The "I am god" problem, the Ego hangup, is a doozey! You may wish to look into this subject as humility does not come easy to most of us!

Life has many trials and storms! That's because we are fallen and selfish and we live in a broken universe with active, embedded evil everywhere. Jesus is the only safe house.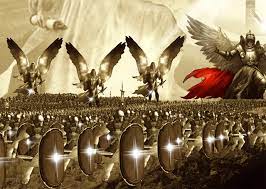 C.S. Lewis wrote,
God is going to invade this earth in force. But what is the good of saying you are on His side then, when you see the whole natural universe melting away like a dream, and something else -- something it never entered your head to conceive -- comes crashing in; something so beautiful to some of us, and so terrible to others, that none of us will have any choice left? For this time it will be God without disguise; something so overwhelming that it will strike either irresistible love or irresistible horror into every creature.

It will be too late then to choose your side. There is no use saying you choose to lie down when it has become impossible to stand up. That will not be the time for choosing; it will be the time when we discover which side we have really chosen, whether we realized it before or not. Now, today, this moment, is our chance to choose the right side.
God is holding back, to give us that chance. It will not last forever. We must take it or leave it.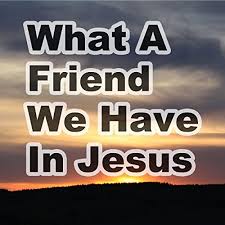 My little children, these things I write to you, so that you may not sin.
And if anyone sins, we have an Advocate (paraklētos) with the Father,
Jesus Christ the righteous.
And He Himself is the propitiation (hilasmos) for our sins,
and not for ours only but also for the whole world." (1 John 2:1,2)
What a friend we have in Jesus
All our sins and griefs to bear
Everything to God in prayer

Oh, what peace we often forfeit
Oh, what needless pain we bear
All because we do not carry
Everything to God in prayer

Have we trials and temptations?
Is there trouble anywhere?
We should never be discouraged
Take it to the Lord in prayer

Can we find a friend so faithful
Who will all our sorrows share?
Jesus knows our every weakness
Take it to the Lord in prayer

Supplemental Reading
Times and Seasons

Seasons of Stress in the World

Israel's Birth Pangs
Not a Chance!

The Olivet Discourse

If the Rapture Happened Today



Lambert's Main Library 
Email is welcome: Lambert Dolphin
Archive for Newsletters
Library Annex (new articles since 2018)  

August 5, 2021