The Normal Christian Life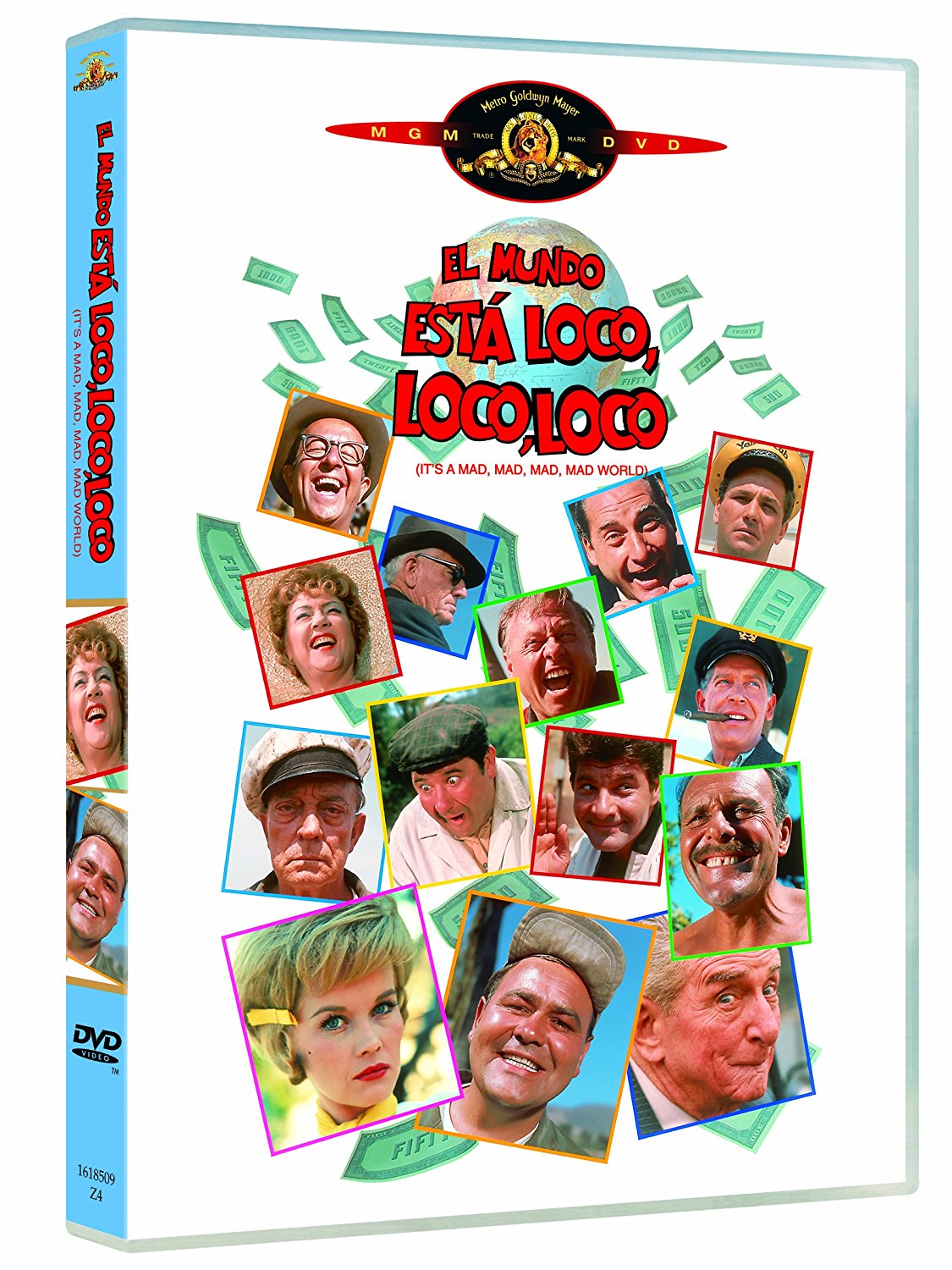 It was a crazy 16 million dollar film released in 1963. Wikipedia has a good review, and the entire film is still readily available for the nostalgic. What was hilarious to me was the title of the Spanish version, "El Mundo Esta Loco, Loco, Loco."

1963 was a crazy year for me. I took LSD in January, led a Boys' Brigade group at Los Altos Baptist Church, (Jay Brown, then 13 years old remembers). I partnered with my Jewish Christian friend, Paula Fern, in writing and paying for box ads about Jesus in five Bay Area college campus newspapers. (She exhausted her life savings.) We called ourselves "Contemporary Christians on Campus" but we had only a post office box in South Palo Alto. We were not really "on campus" but our intention was merely to expose what the Bible actually says to students and faculty.
I had come to know Jesus Christ in October 1962.
I also never missed a Wednesday night prayer meeting at my church. Friday mornings I met with five men from the church at Dentist Doyle Opie's Dental Office for prayer on our knees. As far as learning to pray I hit the ground running after becoming a Christian the previous October. Every since I have been interested in the vast subject of prayer!

A lot of water has gone over the dam in the ensuing fifty-seven years. Entropy happens in societies and churches not merely in physics! Last March out of the blue what should have been an ordinary flue season turned into our global lockdown associated with a new virus, Covid-19.

The Presidential Election in October was totally insane which no one saw coming. Overnight the United States turned into chaos. The small number of embedded true followers of Jesus Christ scattered throughout the nation were greatly conflicted! Traditional Churches bound by the Old Paradigm Churches rallied around the incumbent President as expected. Almost no one was aware that the OP was not longer endorsed by the real Jesus after all! See The One True Paradigm.

Many voices have called for prayer recently but these rallies were mostly not about the God of the Bible at all—nor about knowing and following the real Jesus Christ. He is, however alive and well and moving mightily everywhere in the world with mighty strides across the heavens. In our day, false teachers and fake Christians are everywhere. No wonder a sovereign God shut down so many churches! It's a prequel to the coming time in history when Jesus will Himself separate the sheep from the goats.

My friend Bryce Self alerted my Core Group last week,

Franklin Graham @Franklin_Graham: The #1 problem in America is sin. We need to repent and turn from our sins. We have become such an immoral nation. The only hope is for the Church, followers of Jesus Christ, to get on our knees and pray to the God of Heaven that He would have mercy on this nation.

Bryce notes: The problem with this plea, of course, is that the Church (or churches) cannot repent for the sins of the nation or society, just as nobody else can repent for my sins, nor me for theirs. The people of this country will never repent from their sins until they hear the pure Gospel from an obedient Church. A country, as such, is unable to repent since it has no collective conscience to convict of sin, no collective will to choose repentance, and no collective soul to be forgiven and regenerated—only the aggregate of people who comprise the country are able to repent.

If only the Church (or churches) would repent from their OWN sins, then something else might happen. Why, because the church is the lampstand for the only light at present in this world's darkness, and the only salt provided to arrest its corruption. The moral decay of the United States is not a problem arising from "those wicked sinners out there" outside the Church—they are only acting as what they are by nature, slaves to sin and Satan. Societal degeneration is only a derivative symptom The actual disease originates with a compromised and lukewarm church that is more concerned with its own comforts, security, and advancement that with preaching the Gospel and making disciples in preparation for the coming Kingdom of God that will demolish and replace all earthly kingdoms as they presently exist.

A favorite verse used is 2 Chronicles 7:14 (NKJV) "If My people who are called by My name will humble themselves, and pray and seek My face, and turn from their wicked ways, then I will hear from heaven, and will forgive their sin and heal their land." First off, this verse that is a covenant promise made to the people Israel is fundamentally misapplied when take as though it is instruction addressed to a modern nation-state.

Entirely aside from even granting that false premise, this is a conditional statement, "IF" such and such "THEN" thus and so. The United States cannot under any color be termed by the Lord as "My People"—the address must be only to the Christian believers in America, if it to be applied at all, since they are the ones "called by My name." So what is it that these in particular ought to do?

IF (big if) My people who are called by My name will    1. Humble THEMSELVES    2. And [THEY] pray and seek My face    3. And turn from THEIR wicked ways THEN (and only then)    4. I will hear [THEM] from heaven    5. And will forgive THEIR sin    6. And heal THEIR land.

Is it wrong to ask for mercy? No, certainly not, ever! But the Lord has not obliged Himself to show mercy to the unrepentant. Actually, because of His own character, He is unable to "bless" unrepentant sin. The first command of the Gospel has always been, and remains, to "Repent, for the Kingdom of Heaven is at hand." (See also Interview with Bryce Self.)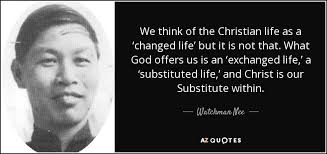 The "Normal Christian Life" is not a bed of roses! It's a knock down, bloody battle much of the time. (Watchman Nee's book with the same title is a great classic well worth reading even now, 70 years after his martyrdom in China).
Yes, and all who desire to live godly in Christ Jesus will suffer persecution. But evil men and impostors will grow worse and worse, deceiving and being deceived. But you must continue in the things which you have learned and been assured of, knowing from whom you have learned them, 15 and that from childhood you have known the Holy Scriptures, which are able to make you wise for salvation through faith which is in Christ Jesus.

All Scripture is given by inspiration of God, and is profitable for doctrine, for reproof, for correction, for instruction in righteousness, that the man of God may be complete, thoroughly equipped for every good work." (2 Timothy 3).
Our leader, Jesus, was not popular in His day and He is hardly a box office attraction now.  He is not only ignored but hated and despised everywhere. It's kosher to talk about a generic God, even the God of the Bible but bring up the name of Jesus in any conversion and amazing things will happen.


The Door In
"Enter by the narrow gate; for wide is the gate and broad is the way that leads to destruction, and there are many who go in by it.  "Because narrow is the gate and difficult is the way which leads to life, and there are few who find it. You Will Know Them by Their Fruits  "Beware of false prophets, who come to you in sheep's clothing, but inwardly they are ravenous wolves.  "You will know them by their fruits. Do men gather grapes from thornbushes or figs from thistles?  "Even so, every good tree bears good fruit, but a bad tree bears bad fruit. "A good tree cannot bear bad fruit, nor can bad tree bear good fruit.  "Every tree that does not bear good fruit is cut down and thrown into the fire. "Therefore by their fruits you will know them." (Matthew 7)
I Never Knew You
"Not everyone who says to Me, 'Lord, Lord,' shall enter the kingdom of heaven, but he who does the will of My Father in heaven. "Many will say to Me in that day, 'Lord, Lord, have we not prophesied in Your name, cast out demons in Your name, and done many wonders in Your name?  "And then I will declare to them, 'I never knew you; depart from Me, you who practice lawlessness!' (Matthew 7:23)
Build on the Rock
"Therefore whoever hears these sayings of Mine, and does them, I will liken him to a wise man who built his house on the rock: "and the rain descended, the floods came, and the winds blew and beat on that house; and it did not fall, for it was founded on the rock.  "But everyone who hears these sayings of Mine, and does not do them, will be like a foolish man who built his house on the sand: "and the rain descended, the floods came, and the winds blew and beat on that house; and it fell. And great was its fall." And so it was, when Jesus had ended these sayings, that the people were astonished at His teaching, for He taught them as one having authority, and not as the scribes." (Matthew 7:13-29)
But A Victorious Life!
Now thanks be to God who always leads us in triumph in Christ, and through us diffuses the fragrance of His knowledge in every place.  For we are to God the fragrance of Christ among those who are being saved and among those who are perishing. 16 To the one we are the aroma of death leading to death, and to the other the aroma of life leading to life. And who is sufficient for these things? 17 For we are not, as so many, peddling the word of God; but as of sincerity, but as from God, we speak in the sight of God in Christ." (2 Corinthians 2-14-17)

The Christian Life is an Exchanged Life
The Flesh, The World and the Devil
Then Came Amalek
Unmasking the Flesh
The Exchanged Life
Christ in You
The Old Cross and the New by A. W. Tozer
The Key to Everything by Norman Grubb
Authentic Christianity by Ray Stedman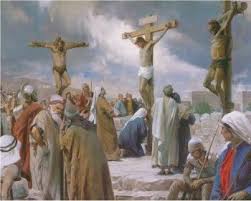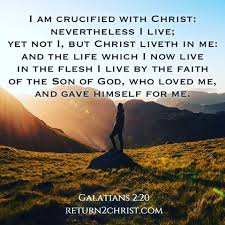 All Recent Articles 
Lambert's Place 
Email Lambert Dolphin
November 22, 2020