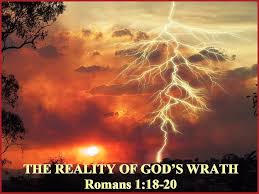 The Ruthlessness of God


Ruthless means, of course, "without ruth," and ruth is an archaic word no longer used in modern English. The Middle English word ruethe comes from the Icelandic word hrygth which means sorrow, pity, grief, tenderness or remorse. That certain men in the world are indeed "without ruethe" is certainly obvious, but is it possible by any stretch of the imagination to apply the term ruthless to God our Maker? Could it be that in our constant desire to think highly of ourselves and to believe the best will happen we have missed some points about God revealed in Scripture? We might believe God to be "relentless," but is He capable of being also "ruthless"?
Curses and Blessings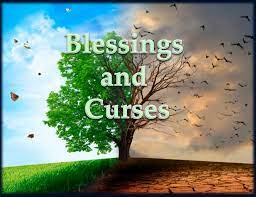 A good point to begin to find answers on whether or not God has been ruthless in the past (and actually means what He says), is Deuteronomy Chapter 28, a discourse by Moses listing "curses" for disobedience to God and "blessings" for obedience. The admonition is not only to obey God, but to be careful "to do all his commandments." According to Moses, speaking for God,
Obedience would result in:
Israel to be the highest among the nations
The Jews to be happy in the crowded city
The Jews would enjoy their work in the field
Their sons and daughters would do well in life
Field, farm, and orchard to yield abundantly
Protection and blessing on all activities
Enemies to be defeated and scattered before them
Enrichment of the land of Israel
Jews established as a whole and godly people
All peoples would respect and fear the Jews
Boundless fruitfulness of Eretz Israel
Jews to lend and not borrow
Constant upward progress and success
Disobedience would bring:
Jews to be cursed in the cities
Jews to be cursed at work in the fields
Children would fall away and suffer
Daily activity futile, unproductive
Curses, confusion, frustration in all areas
Destruction of homes, cities, death
Incurable pestilence that slowly destroys
Consumption, inflammation, fever, fiery serpents
Heavens as brass and earth like iron
No rain until land turns to powder and dust; heat, drought, blasting, and mildew
Defeat by enemies, "seven ways"
Jews a horror to all peoples in all areas of lif
Bodies to be food for birds, beasts
Boils of Egypt to smite them
Ulcers, scurvy and itch, incurable
Madness, blindness and confusion of mind
Groping for light at midday
No prosperity in any undertaking
Jews oppressed, and robbed continually
Marital infidelity, loss of beloved
Crops consumed by others, oxen slain, asses taken away violently, sheep given to enemies with no one to help
Sons and daughters given to other peopleEretz
Israel to be overrun by foreigners
Continual oppression leading to insanity
Grievous boils on knees, legs, head, feet
Subservience of Israel to other nations
Jews to serve idols of wood, stone
Land to be unproductive; locusts invade
Hunger, thirst, nakedness, and want
Enslavement, a "yoke of iron"
Chastisement by fierce ungodly peoples
Devastation of cities of Israel
Jews forced to cannibalism of babies
Scattering among the nations
Trembling hearts, failing eyes, constant fear, languishing souls, life in constant doubt, complete insecurity, anxiety.
Anyone familiar with the Old Testament or with any of the Jewish historians from Josephus to the present day will know that most all of these consequences of disobedience have indeed come upon the Jews in the course of the ~3500 years since Moses' time. Few and short-lived in comparison have been the years the Jewish people knew and benefited from the promised blessings for obedience. Our immediate "Christian" reaction to this historical evidence is probably to assume that such awful things can never happen to us! Usually some rationalization is offered such as "we live in a different dispensation and God is now a God of grace and mercy," or, "The Old Testament God was a God of wrath, but in the New Testament God is Love."

But are our excuses just naive and unscriptural? After all, "Jesus Christ is the same yesterday, today, and forever." Israel is not a people different from other peoples, but a model for all nations, an example for the rest of us to learn from. If anything we gentiles are probably more pagan and might even consider ourselves in the greater need. God is clearly not a "respecter of persons" and to quote Ray Stedman, "though God has intimates He has no favorites." It is only necessary to read the Old Testament a bit more carefully to see that God has always dealt with man on the basis of kindness, love, grace, and mercy.
"The LORD, the LORD, a God merciful and gracious, slow to anger, and abounding in steadfast love and faithfulness, keeping steadfast love for thousands, forgiving iniquity and transgression and sin, but who will by no means clear the guilty..." (Exodus 34:6,7)
The statement that God is "slow to anger" does not mean He never becomes aroused so as to act swiftly and decisively in human lives. In fact the warnings of Scripture to not provoke the Lord to anger are addressed to His covenant peoples, not to those who do not know Him. Perhaps Christians have a tendency to overemphasize the truth that we are "not under wrath." This is certainly true,
"He who has the Son of God has life, but He who does not have the Son of God does not have life, but the wrath of God abides upon him."
But Moses declares that,
Thou dost sweep men away; they are like a dream, like grass which is renewed in the morning: in the morning it flourishes and is renewed; in the evening it fades and withers. For we are consumed by thy anger; by thy wrath we are overwhelmed. Thou hast set our iniquities before thee, our secret sins in the light of thy countenance. For all our days pass away under thy wrath, our years come to an end like a sigh. (Psalm 90:5-9)
Those who acknowledge Jesus as Lord and seek to follow Him are "saved from the wrath which is to come," but any one of us can find that we have severely tested the Lord's kindness, longsuffering and patience by our wayward conduct. Believers who have experienced the sudden, drastic judgment of God in their lives often remember vividly the day, the minute, and the hour all the props were knocked out from under them and the stern displeasure of God was revealed in specific, painful, and irrevocable ways.
God's judgment in the life of a believer comes when the gentle words of God's patient grace go long ignored and unheeded, when the conscience becomes insensitive, and the loving kindness of the Lord has not produced the needed changes that lead to holiness and godliness. Lamentations describes judgment as "God's strange work," and we are told there that God is very reluctant to move in judgment against his people---until all else fails.
A key passage in this regard in the New Testament is 1 Corinthians 10:1-12:
"I want you to know, brothers, that our fathers (the Jews) were all under the cloud, and all passed through the (Red) Sea, and all were baptized into Moses in the cloud (the Shekinah) and in the sea, and all ate the same spiritual food and all drank the same spiritual drink. For the drank from the spiritual Rock which followed them, and the Rock was Christ. Nevertheless with most of them God was not pleased; for they were overthrown in the wilderness. Now these things are warnings for us, not to desire evil as they did. Do not be idolaters as some of them were; as it is written, 'The people sat down to eat and drink and rose up to dance.' We must not indulge in immorality as some of them did, and twenty-three thousand fell in a single day. We must not put the Lord to the test, as some of them did and were destroyed by the Destroyer.

"Now these things happened to them as a warning, but they were written down for our instruction, upon whom the end of the ages has come. Therefore let anyone who thinks that he stands take heed lest he fall..."
The actual fact is, that Christians having received full and complete knowledge of God in Jesus Christ and a full-orbed body of truth, are more accountable than ancient peoples who had less light to follow. Sin is measured by light received as Paul develops in Romans 2. It is for this reason that the writer of the Epistle to the Hebrews says,
"Therefore we must pay the closer attention to what we have heard, lest we drift away from it. For if the message declared by angels was valid and every transgression or disobedience received a just retribution, how shall we escape if we neglect such a great salvation? (Hebrews 2:1-3)
Further warnings about living a fruitless life by clinging to elementary teachings of the faith, about the grave seriousness of persistent willful disobedience to revealed truth, and about the fearful consequences of "falling into the hands of the living God" are written down in this same epistle for the benefit of believers, not to attract or to frighten outsiders to the faith! The Apostle Peter admonishes,
"...the time has come for judgment to begin with the household of God; and if it begins with us, what will be the end of those who do not obey the gospel of God? And 'if the righteous man is scarcely saved, where will the ungodly and sinner appear.'" (1 Peter 4:17,18)
We know from the Bible that the terrible wrath of God will come in full measure upon those who are outside of Chris---and the children of God will then be saved, as God rescued Noah and his family from the Flood:
"The great day of the LORD is near, near and hastening fast; the sound of of the day of the LORD is bitter, the mighty man cries aloud there. A day of wrath is that day, a day of distress and anguish, a day of ruin and devastation, a day of darkness and gloom, a day of clouds and thick darkness, a day of trumpet blast and battle cry against the fortified cities and against the lofty battlements. I will bring distress on men, so that they shall walk like the blind, because they have sinned against the LORD; their blood shall be poured out like dung. Neither their silver nor their gold shall be able to deliver them on the day of the wrath of the LORD. In the fire of his jealous wrath, all the earth shall be consumed; for a full, yea a sudden end He will make of all the inhabitants of the earth." (Zephaniah 1:14-18)
The Bible teaches that God disciplines, and even "scourges every son whom he receives." His goal is that each Christian should be "conformed to the likeness of His Son." Scripture promises no immunity from suffering---"all who would live a godly life in Christ Jesus will suffer persecution." Terrible suffering such as Job experienced may, or may not, be God's judgment in the life of an individual. It might be sent to expose and correct inner, hidden flaws, to develop character, or to bring good to someone else. Since even the "innocent" may be called to suffer, how much more serious is the pain, loss, disgrace, and sorrow which come into our lives because of God in "ruthlessness" finds it necessary to root out our idolatries after we have refused to judge ourselves?
Sin, in and of itself, apart from God's recrimination or punishment always carries with it consequences---consequences which we are not free to choose. Although all sins are forgivable, sin sets in motion a string of results that are inevitable.
"...but each person is tempted when he is lured and enticed by his own desire. Then desire when it has conceived gives birth to sin and sin, and sin when it is full-grown brings forth death. (James 4:14, 15)
The "death" described as "the wages of sin" begins with self-consciousness, shame, fear, and hiding from God and from one another. Loneliness, emptiness, futility, loss of reputation, position, power and influence follow. Secret sins always work themselves out into results visible to all, to our embarrassment and loss. In addition to hurting ourselves, our sins hurt others because we are all "bundled up in the bundle of the living". Even nature is affected by our evil deeds so as to increase the sum total of human misery in the earth. Sin very often brings with it disease, suffering and an early demise to say nothing of the misery of emotional hurt and estrangement from others.
"Do not be deceived; God is not mocked, for whatever a man sows that he also will reap. For he who sows to his own flesh will from the flesh reap corruption..." (Galatians 6:7, 8)
That God has acted "ruthlessly" in the past with Israel is vividly revealed, for example, in Ezekiel, Jeremiah and Lamentations. The prophets themselves, identified as they were with their own people, took the judgments of God as falling on themselves as individuals as well as upon the nation. Ezekiel writes,
"The word of the LORD came to me: 'And you son of man, thus says the LORD God to the land of Israel: 'An end! The end has come upon the four corners of the land. Now the end is upon you and I will let loose my anger upon you, and will judge you according to your ways; and I will punish you for all your abominations. And my eye will not spare you, nor will I have pity; but I will punish you for your ways, while your abominations are in your midst. Then you will know that I am the LORD,' (Ezekiel 7:1-4)
Paul writing in Romans 2 reminds us that God's kindness is meant to lead us to repentance, to a change of lifestyle. Our failure to change "stores up wrath" against us for a coming time of examination by our God who will "render to every man according to his works..." Because God's judgment is long delayed, many come to believe it will never come, but without fail it does come to individuals and to nations alike.
"Know therefore that the LORD your God is God, the faithful God who keeps covenant and steadfast love with those who love him and keep his commandments, to a thousand generations, and requites to their face those who hate him, by destroying them; he will not be slack with him who hates him, he will requite him to his face. You shall therefore be careful to do the commandment, and the statutes, and the ordinances, which I command you this day.

"And because you hearken to these ordinances, and keep and do them, the LORD your God will keep with you the covenant and the steadfast love which he swore to your fathers to keep; he will love you, bless you, and multiply you; he will also bless the fruit of your body and the fruit of your ground, your grain and your wine and your oil, the increase of your cattle and the young of your flock, in the land which he swore to your fathers to give you. You shall be blessed above all peoples; there shall not be male or female barren among you, or among your cattle. And the LORD will take away from you all sickness; and none of the evil diseases of Egypt, which you knew, will he inflict upon you, but he will lay them upon all who hate you. And you shall destroy all the peoples that the LORD your God will give over to you..." (Deuteronomy 6:9-16)
In the New Testament the inescapable event which follows immediately after the death of every Christian is the "judgment seat of Christ" --described in 2 Corinthians 5:10, and in 1 Corinthians 3:10-15. Bible commentators usually hasten to add that this judgment is a judgment of "works" not of sins, but that does not really subtract from the seriousness of the potential losses because "anything not based on faith is sin."
Either we walk in the Spirit (so as to generate permanent enduring treasures in heaven) or we automatically rely upon the flesh---so that hay, wood and stubble are the automatic eventual harvest (these will be burned up). The judgment seat of Christ is the time that hidden things become publicly manifested and the motives of every man's heart become clear! Great loss will evidently come to individuals who do not judge themselves, ahead of time, although "if we judge ourselves we shall not be judged."
Jeremiah reminds us that judgment is God's "strange work." However, even though God must bring about in time justice in all the earth, His justice is always mingled with mercy. It is with great reluctance and personal sorrow that God moves in judgment:
"But this I call to mind, and therefore I have hope: The steadfast love of the LORD never ceases, his mercies never come to an end; they are new every morning; great is thy faithfulness. 'The LORD is my portion' says my soul, 'therefore I will hope in him.' The LORD is good to those who wait for him, to the soul that seeks him.

"It is good that one should wait quietly for the salvation of the LORD. It is good for a man that he bear the yoke in his youth. Let him sit alone in silence when he has laid it upon him; let him put his mouth in the dust---there may yet be hope; let him give his cheek to the smiter, and be filled with insults.

"For the LORD will not cast off for ever, but, though he cause grief, he will have compassion according to the abundance of His steadfast love; for he does not willingly afflict or grieve the sons of men. To crush under foot all the prisoners of the earth, to turn aside the right of a man in the presence of the Most High, to subvert a man in his cause, the LORD does not approve.

"Who has commanded and it came to pass, unless the LORD has ordained it? Is it not from the mouth of the Most High that good and evil come? Why should a living man complain, a man, about the punishment of his sins? (Lamentations 3:21-39)
James, the brother of Jesus,reminds us what our attitudes towards others should be if we are to expect mercy from a God who is both holy and just,
"Judgment is without mercy to him who has shown no mercy; yet mercy triumphs over judgment." (James 2:13)
Is God ruthless? Clearly it must sometimes seem to us that he is at times, but evidently He would much prefer to be kind, gentle and tender. If He must at times be relentless---and also "without ruethe"---it for the ultimate great good of those of us who are called to be the heirs of His great salvation.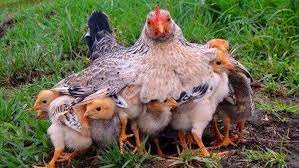 "O Jerusalem, Jerusalem, the one who kills the prophets and stones those who are sent to her!
How often I wanted to gather your children together, 
as a hen gathers her chicks under her wings, but you were not willing! 
See! Your house is left to you desolate; for I say to you, 
you shall see Me no more till you say, 'Blessed is He who comes in the name of the Lord!'" 

(Matthew 23:37-39)

Homework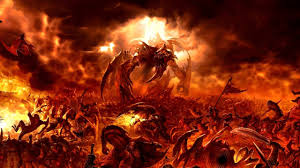 Is God Angry?

The Consequence Engine

Everlasting Destruction

The Day of the Lord

The Day of Man/The Day of the Lord

Six Hours of Eternity on the Cross

Entering God's Rest
The Temple Cleansings

The Lamentations of Jeremiah

Wikipedia on Wrath

Is God Angry?
Jesus, Judge of All

Notes on Habbakuk
The Wrath of God by John Piper

The Destruction of the First Temple

Lambert Dolphin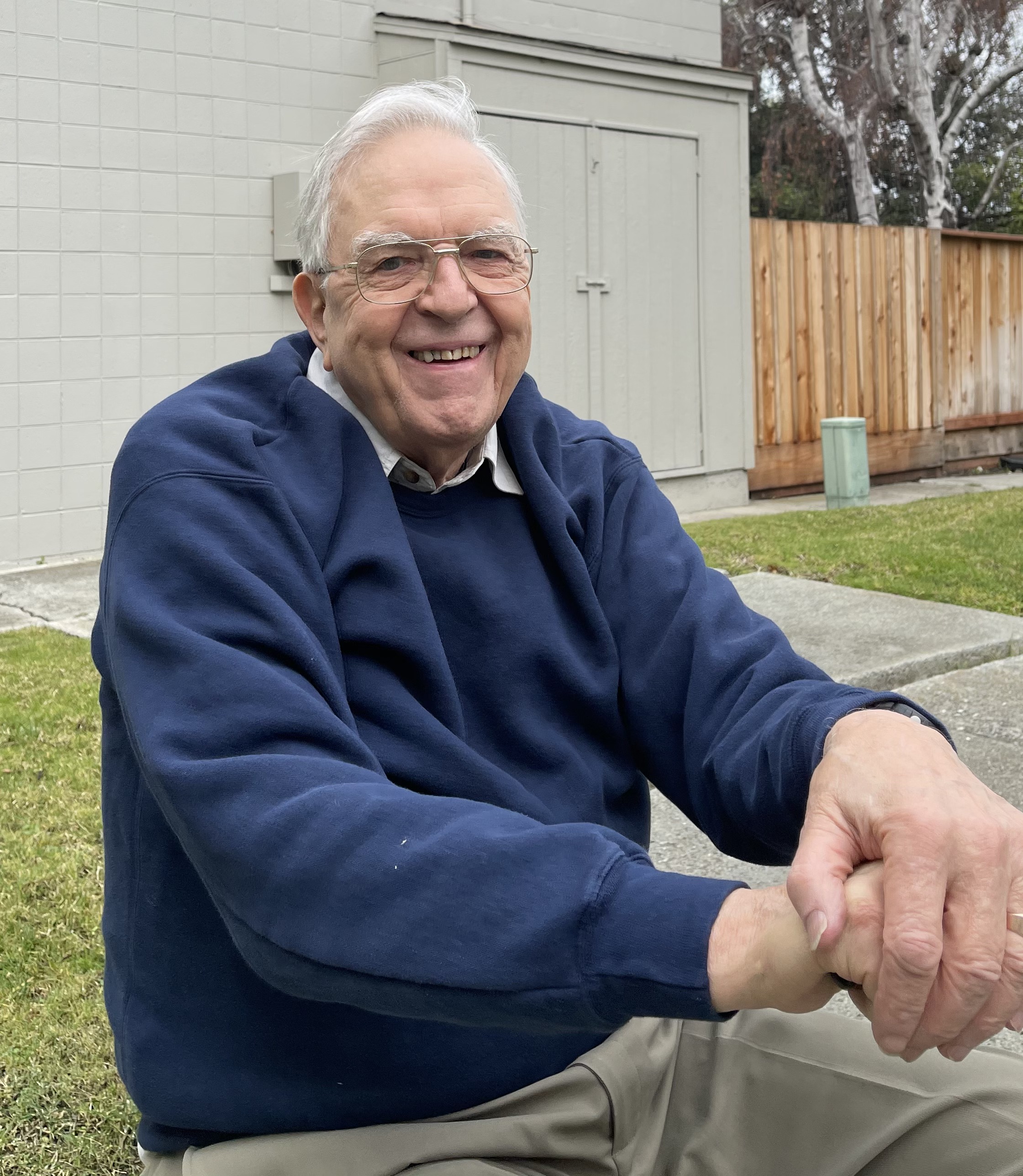 Email is welcome 
Lambert Dolphin's Place
Recent and Recovered Articles
Newsletters Old and New

Topic suggested in 1984 by Ray C. Stedman.
Updated July 1, 2020. August 13, 2022