The Gifts of The Holy Spirit and Body Life
If you have a personal relationship with Jesus Christ, if He is your Lord
you are a member of his glorious church, under construction for 2000 years.
You are a member of the Body of Christ.
You have been given supernatural spiritual gifts to facilitate your role in living out the calling of God.
Unlike our natural talents and genetic giftedness from birth, the nineteen or so spiritual gifts described in the New Testament are supernatural endowments given to every Christian when that person is spiritually born and adopted into the household of God. The purpose of these gifts is to facilitate Body Life—the high calling of Christ's one true church.
The listed spiritual gifts of the Holy Spirit fall into two categories: Teaching and Serving. The life of Jesus poured out from Jesus through His church falls into these two categories. We emulate teachers and leaders in the church but often ignore those who serve, help, pray behind the scenes. The simple life style Jesus lived when He was here ought to wake us up big time. Are we, as a Body representing our Head holistically?

God is a lavish Giver: it's not unusual for him to equip his children with several gifts. (The Apostles seem to have had all the gifts). Discovering one's unique spiritual gifts is not actually too difficult. Any man or woman, boy or girl seeking to be used by Jesus is probably already using his or her gifts naturally. We are not suppose to strain to do things others are gifted for. Off-times some of our gifts may be evident later after we learn how to walk with Jesus for a season. The term "body life" is fitting as a descriptor for the nature of Christ's church: we are an organism, not an organization!

By the way, Lone Ranger, solo spokesmen and spokeswomen for God, lacking the balance of accountability and the complimentary qualities of the church — don't usually last long in the world. Many new converts with obvious gifts believe they are specially called by God to a task or mission in life. All too often such men end up "empire builders" or "loose cannons."

Pastor-teacher is but one gift of the Holy Spirit! Leadership, Administration. Wisdom, Prophet, are actually very important gifts. Your fellow travelers in Jesus probably see you using your gifts before you know you even have them. Spiritual gifts are not the same as natural talents! Important persons—in the eyes of the world often end up mediocre Christians.
"For the message (Greek: logos) of the cross is foolishness to those who are perishing, but to us who are being saved it is the power of God. For it is written: "I will destroy the wisdom of the wise, And bring to nothing the understanding of the prudent." Where is the wise? Where is the scribe? Where is the disputer of this age? Has not God made foolish the wisdom of this world? For since, in the wisdom of God, the world through wisdom did not know God, it pleased God through the foolishness of the message preached to save those who believe. For Jews request a sign, and Greeks seek after wisdom; but we preach Christ crucified, to the Jews a stumbling block and to the Greeks foolishness, but to those who are called, both Jews and Greeks, Christ the power of God and the wisdom of God. Because the foolishness of God is wiser than men, and the weakness of God is stronger than men. For you see your calling, brethren, that not many wise according to the flesh, not many mighty, not many noble, are called. But God has chosen the foolish things of the world to put to shame the wise, and God has chosen the weak things of the world to put to shame the things which are mighty; and the base things of the world and the things which are despised God has chosen, and the things which are not, to bring to nothing the things that are, that no flesh should glory in His presence. But of Him you are in Christ Jesus, who became for us wisdom from God—and righteousness and sanctification and redemption— that, as it is written, "He who glories, let him glory in the Lord." (1 Corinthians 1:18-31)
It seems that true Apostles today are nearly extinct. Pioneering missionaries, who plant churches where no church has yet existed, may well be authentic apostles. But others who say they are Apostles (both men and women these days) don't ring true upon inspection. 

Note how the Apostle Paul addressed this issue two millennia ago:
"For I consider that I am not at all inferior to the most eminent apostles. Even though I am untrained in speech, yet I am not in knowledge. But we have been thoroughly manifested among you in all things. Did I commit sin in humbling myself that you might be exalted, because I preached the gospel of God to you free of charge? I robbed other churches, taking wages from them to minister to you. And when I was present with you, and in need, I was a burden to no one, for what I lacked the brethren who came from Macedonia supplied. And in everything I kept myself from being burdensome to you, and so I will keep myself. As the truth of Christ is in me, no one shall stop me from this boasting in the regions of Achaia. Why? Because I do not love you? God knows! But what I do, I will also continue to do, that I may cut off the opportunity from those who desire an opportunity to be regarded just as we are in the things of which they boast. For such are false apostles, deceitful workers, transforming themselves into apostles of Christ. And no wonder! For Satan himself transforms himself into an angel of light. Therefore it is no great thing if his ministers also transform themselves into ministers of righteousness, whose end will be according to their works." (2 Corinthians 11:5-15)
The true church founded by Jesus and being built by Jesus for two millennia now is not a corporation, a mini-cabal, nor a cultural ghetto. Members of the body are called to be portals through which the living, risen, ruling Lord of the universe can pour out His endless life--through us--into our dark world. Obviously we Christians are to die to self daily and be available to Jesus 24/7. Jesus Christ is the Head of His church and he has never delegated authority to anyone. He is on His way back now to set things in order. He has chosen to manage the entire creation through His Church. 

As local churches drift away from existential dependence they are allowed to die. Ray Stedman said,
"...what the apostle wanted Timothy -- and us -- to know, he clearly outlines: "Understand this," he says, "that these will be dangerous times, times of great stress, times when our faith will be pushed to the limit of its endurance, when we will be under attack and under threat." Furthermore, Paul reveals a rather startling thing, these times of stress will be characterized by and caused by two major factors, which he goes on to describe. The first factor is very startling indeed. The striking thing about this paragraph is not what I read in Verses 1-4, but what is in Verse 5:

...holding the form of religion but denying the power of it. Avoid such people. (2 Timothy 3:5 RSV)

In other words, Paul says that the primary cause of these repetitive cycles of stress and danger is the hypocritical lives of Christians who outwardly look pious, religious, committed and devoted, but are actually unchanged inside and have no power to overcome evil in their lives. Hypocritical Christianity -- that is the bottom line in these times of stress.

I do not think any of us really grasps the revelation of Scripture about the nature of the church. The New Testament everywhere seeks to convince us that the church is the most important body of people in the world. God builds society around what happens in the church. The church is in control of history. "You are the salt of the earth," Jesus said (Matthew 5:13a RSV). If the salt loses its savor, becomes saltless, without flavor, the whole world will go to pot. "You are the light of the world," he said (Matthew 5:14a RSV). If the light dims, the whole world will sink into darkness. That is what the Scriptures tell us. Immorality in the world is caused by insincerity in Christians. Darkness among the nations is an outgrowth of ignorance and darkness in the church. From Dangerous Time.
The actual state of God's workings in the world since the resurrection and ascension of Jesus, has been condensed for us in Seven Letters to Seven Churches (Revelation 2, 3). Churches of each type have existed in the world in every age, but a downhill weakening with time is evident. The most common form of the church at the end of the age is that of Laodicea. 
It is not sufficient for individual followers of Christ to know their own spiritual gifts, synergistically working together as one body is vital. Just as the systems and organs in the human body work together in harmony under the direction of the brain, so individuals ought not to compete or split into factions but work together drawing life and power from Jesus the Head.
I beg you therefore, brethren, by the mercies of God, that you present your bodies a living sacrifice, holy, acceptable to God, which is your reasonable service. And do not be conformed to this world, but be transformed by the renewing of your mind, that you may prove what is that good and acceptable and perfect will of God. For I say, through the grace given to me, to everyone who is among you, not to think of himself more highly than he ought to think, but to think soberly, as God has dealt to each one a measure of faith. For as we have many members in one body, but all the members do not have the same function, so we, being many, are one body in Christ, and individually members of one another. Having then gifts differing according to the grace that is given to us, let us use them: if prophecy, let us prophesy in proportion to our faith; or ministry, let us use it in our ministering; he who teaches, in teaching; he who exhorts, in exhortation; he who gives, with liberality; he who leads, with diligence; he who shows mercy, with cheerfulness. Let love be without hypocrisy. Abhor what is evil. Cling to what is good. Be kindly affectionate to one another with brotherly love, in honor giving preference to one another; not lagging in diligence, fervent in spirit, serving the Lord; rejoicing in hope, patient in tribulation, continuing steadfastly in prayer; distributing to the needs of the saints, given to hospitality. Bless those who persecute you; bless and do not curse. Rejoice with those who rejoice, and weep with those who weep. Be of the same mind toward one another. Do not set your mind on high things, but associate with the humble. Do not be wise in your own opinion..."  (Romans 12:1-16)
It ought to be obvious that unless Jesus is allowed freedom to inhabit in and live through us, his Body in the world, the world will be see only a cheap, shoddy caricature of the real thing. 

Note: The priesthood of all believers and Jesus as our Great High Priest is a separate discussion. The role of elders in the church is a different matter than finding and using your spiritual gifts. See Ray Stedman's messages.  Finding your spiritual gifts is best done with the help of several other Christians who know you well. As mentioned, the gifts of the Spirit are not the same as your natural skills and talents. You may already be using your gifts, but affirmation is helpful.

The gifts of the Holy Spirit in the New Testament should not be confused with the Seven-fold description of the Holy Spirit in Isaiah 11: 1-2:

There shall come forth a Rod from the stem of Jesse, And a Branch shall grow out of his roots.
The Spirit of the Lord shall rest upon Him (Messiah), The Spirit of wisdom and understanding,
The Spirit of counsel and might, The Spirit of knowledge and of the fear of the Lord.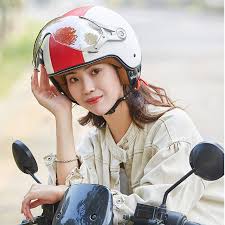 On the whole, I do not find Christians, outside the catacombs, sufficiently sensible of the conditions.
Does any-one have the foggiest idea what sort of power we so blithely invoke?
Or, as I suspect, does no one believe a word of it?
The churches are children playing on the floor with their chemistry sets, mixing up a batch of TNT to kill a Sunday morning.
It is madness to wear ladies' straw hats and velvet hats to church; we should all be wearing crash helmets.
Ushers should issue life preservers and signal flares; they should lash us to our pews.

For the sleeping god may wake some day and take offense, or the waking god may draw us out to where we can never return.
(Annie Dillard, Teaching a Stone to Talk, Harper & Row, 1982)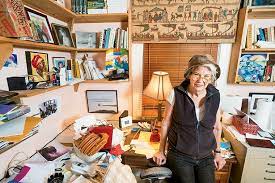 Description Of The Spiritual Gifts
by Lambert Dolphin

Natural talents and personality traits are natural human resources which all of us have. These are not the same as spiritual gifts which are given by sovereign choice, by the Holy Spirit, at the time we become Christians. These are supernatural enablements so that we may serve God more effectively in the world and in the church. Every Christian has at least one spiritual gift, many are given more than one gift. All Christians are called to the work of the ministry and distinctions between "clergy" and "laity" are foreign to the New Testament.
Both spiritual gifts and natural talents must be employed in the power of the Holy Spirit and not in the self-energy of the flesh in order to please God and bring positive results.
The various spiritual gifts are listed in Romans 12, Ephesians 4, I Corinthians 13-15, and elsewhere. Commentators differ as to whether the list totals 22, or fewer, gifts. The gifts are divided into (1) teaching/leadership gifts, (2) service gifts, and (3) sign gifts given to authenticate the work of apostles and prophets, particularly at the beginning of a new age (dispensation) when God does something new and different in the world. Here is a rather complete list:
1. Apostle (apostolos). The Greek word means "one sent forth" (on an official errand), i.e., an ambassador. In addition to the twelve original disciples who became apostles, Paul was added to the list of those commissioned by God to lay the foundations of the Christian church and impart a full body of truth which would guide Christian faith and conduct. There were also other apostles, for example, Barnabas, Acts 14:4,14; Andronicus and Junia, Romans 16:7, 2 Corinthians 8:23; Philippians 2:25. The need for apostles diminished as the church became established. If there are any apostles today they might be found among pioneer missionaries who establish churches in foreign lands where the gospel has not yet been proclaimed. Christians today are under apostolic authority, however there is no Biblical reason to believe in the so-called apostolic succession of authority in the church. Ray Stedman likens the apostles in the Body of Christ to the skeleton and musculature of the human body.
2. Prophet, prophecy. (prophetes), lit: "to speak forth," to proclaim the mind and counsel of God, i.e., the gift of preaching. Differs from pastor-teacher in scope. Ray Stedman compares the role of the NT prophet to the nervous system of the body. NT prophets do not make predictions about the future as the OT prophets did, but gather their message from the Scriptures. Nor is God giving the church new revelation through such individuals today. The gift of prophecy is likewise not for giving secret messages from God to individuals in the church. Prophets vigorously stimulate and challenge the Body of Christ, pastor-teachers patiently feed the sheep and care for their needs. Prophets are to edify, exhort and console, (see 1 Cor. 14:3).
3. Evangelist, evangelism. (evangelistes) from eu = well, plus aggelos = messenger. The gift of bringing the good news of God to unbelievers individually and in groups. The content of the message is outlined in 1 Cor. 15. Ray Stedman compares this gift to the digestive apparatus of the human body which has the ability to take material which is not a part of the body and transform it into parts of the body. Evangelists are also to teach other believers how to lead people to the Lord Jesus. Timothy evidently did not have this gift but Paul nevertheless urged him to "do the work of an evangelist".
4. Pastor-teacher (poimenes kai didaskalos), shepherd and teacher. Ray Stedman describes this gift as analogous to the circulatory system of the human body which "cleanses and feeds" the members of the body. Ray Stedman once said he believed this was a this is a common gift, given to perhaps a third of Christians.
5. Administration, (kubernesis = government). To pilot, guide, or steer as one steers a ship. To preside over the assembly and guide the proceedings. In order to preserve order in Christian meetings the person in charge should know how to direct the course of events towards a spiritual goal as led by the Spirit.
6. Leadership, (proistemi) "to stand before" that is attend to with care and diligence, as the head of a family does. Perhaps this also includes setting the pace, imparting direction and goals in a ministry since sheep are lazy and helpless and prone to wander off course. Most people like to follow a good leader. God's leaders are not only visionary they lead by serving.
7. Faith. (pistis), Faith-vision: the ability to believe God for new direction and power---visionary faith that sets in motion events others can join in and follow. All Christians have some faith because "without faith it is impossible to please God." Also anyone's faith grows as it is exercised. However there is also a gift of "faith-vision" which pioneers new ministries, encourages others and helps them to grow in faith. "Without a vision the people perish" (Proverbs 29:18).
8. Knowledge. (logos gnoseos), lit: "word of knowledge," systematic understanding of truth in broad, sweeping terms so that others may be trained and instructed. Not supernatural utterances from God. All Christians have some knowledge, but there is also a gift of knowledge given to some so they may teach and edify the Body. The ability to sum up lots of information or pieces of knowledge so as to give a clear concise overview.
9. Wisdom (logos sophias), lit: "word of wisdom." The ability to make wise choices and decisions at critical forks in the road. Very valuable to an individual or a group when it needs to choose but has no specifically clear information on the best choice. All Christians can grow in wisdom as they make a series of wise choices over a life-time, however there is also a gift of wisdom given to some in the Body of Christ.
10. Exhortation, encouragement. (paraklesis), to call alongside, comfort, strengthen, to counsel, exhort, bring aid, admonish. The same Greek word describes the Holy Spirit's role in our lives.
11. Discernment (of spirits) (diakriseis pneumaton), is a gift to judge or evaluate the spirits so as to distinguish whether something is from God or from an evil source. Similar to the natural talent of intuition but of course more reliable and consistent.
12. Ministering (diakonia), to serve (hence our word deacons). A wide variety of activities one performs with the help of God to comfort, encourage, support and build up God's people. Also, (huperetes), an under-rower or servant as distinguished from an ordinary seaman on a Roman galley.
13. Service (helps) (antilempsis), "to lay hold of (and support)", especially the weak and needy. To minister to others and meet their needs.
14. Giving, (metadidomi), is the gift of sharing and imparting, not only money but other resources. All Christians should learn to give generously since "God loves a 'hilarious' giver", however certain individuals are given the gift of giving so they can act as stewards over material resources in the Body of Christ.
15. Tongues (that is, "kinds of languages") (gene glossan). The ability to speak in other languages not previously learned, but known languages to men. The gift is for the purpose of praising God. It must be directed to God, not to be used to pass a message from one member to another or from one member to the congregation. Not a means of communication from the Lord to the flock. A sign to Israel especially to mark the beginning of a new dispensation. A sign to unbelievers.
16. Interpretation of Tongues. The ability to translate unknown languages so as to edify and instruct others regarding what has been said.
17. Miracles. (energemata dunameon). The ability to raise men from the dead, call fire down from heaven and otherwise present signs that authenticate the power of God in certain situations.
18. Healing(s). (charismata iamaton) (plural). Ability to heal at the physical, emotional and spiritual levels. The word is plural in Greek, probably suggesting that the ability to heal refers to all three levels of man. Today, God sometimes heals physically, but more often emotionally and spiritually. A valuable gift for a counselor.
19. Mercy (eleos) An ability to touch inwardly with compassion. To be exercised with "cheerfulness".
20. Hospitality. (philoxenia), lit: "love of strangers." May not be a spiritual gift but definitely a Christian virtue. Those who believe this is a separate gift also hold that all believers are to practice hospitality.
Note: A Christian's service involves the entire Trinity.
The gifts of the Holy Spirit are the sovereign choice of the Holy Spirit.
The place of our service is chosen by the Son of God, and
the workings, or style, of our ministry is determined by the Father.
This is made clear by the following passage:
"Now there are varieties of gifts, but the same Spirit; and there are varieties of service, but the same Lord (Jesus Christ); and there are varieties of working, but it is the same God (the Father) who inspires them all in every one. To each is given the manifestation of the Spirit for the common good. (1 Corinthians 12:5-7).

Some Relevant Scriptures
"And his gifts were that some should be apostles, some prophets, some evangelists, some pastors and teachers, to equip the saints for (unto) the work of ministry, for (unto) building up the body of Christ, until we all attain to the unity of the faith and of the knowledge of the Son of God, to mature manhood, to the measure of the stature of the fulness of Christ; so that we may no longer be children, tossed to and fro and carried about with every wind of doctrine, by the cunning of men, by their craftiness in deceitful wiles. Rather, speaking the truth in love, we are to grow up in every way into him who is the head, into Christ, from whom the whole body, joined and knit together by every joint with which it is supplied, when each part is working properly, makes bodily growth and upbuilds itself in love. (Ephesians 4:11-16).

"To one is given through the Spirit the utterance of wisdom, and to another the utterance of knowledge according to the same Spirit, to another faith by the same Spirit, to another gifts of healing by the one Spirit, to another the working of miracles, to another prophecy, to another the ability to distinguish between spirits, to another various kinds of tongues, to another the interpretation of tongues. All these are inspired by one and the same Spirit, who apportions to each one individually as He wills. For just as the body is one and has many members, and all the members of the body, though many, are one body, so it is with Christ. (1 Corinthians 12:8-12)

"Now you are the body of Christ and individually members of it. And God has appointed in the church first apostles, second prophets, third teachers, then workers of miracles, then healers, helpers, administrators, speakers in various kinds of tongues. Are all apostles? Are all prophets? Are all teachers? Do all work miracles? Do all possess gifts of healing? Do all speak with tongues? Do all interpret? (1 Corinthians 12:27-30)

"For as in one body we have many members, and all the members do not have the same function, so we, though many, are one body in Christ, and individually members one of another. Having gifts that differ according to the grace given to us, let us use them: if prophecy, in proportion to our faith; if service, in our serving; he who teaches, in his teaching; he who exhorts, in his exhortation; he who contributes, in liberality; he who gives aid, with zeal; he who does acts of mercy, with cheerfulness". (Romans 12:4-8) "The end of all things is at hand; therefore keep sane and sober for your prayers. Above all hold unfailing your love for one another, since love covers a multitude of sins. Practice hospitality ungrudgingly to one another. As each has received a gift, employ it for one another, as good stewards of God's varied grace: whoever speaks, as one who utters oracles of God; whoever renders service, as one who renders it by the strength which God supplies; in order that in everything God may be glorified through Jesus Christ. To him belong glory and dominion for ever and ever. Amen." (1 Peter 4:7-11)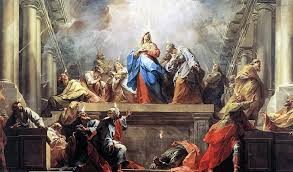 Notes by Lambert Dolphin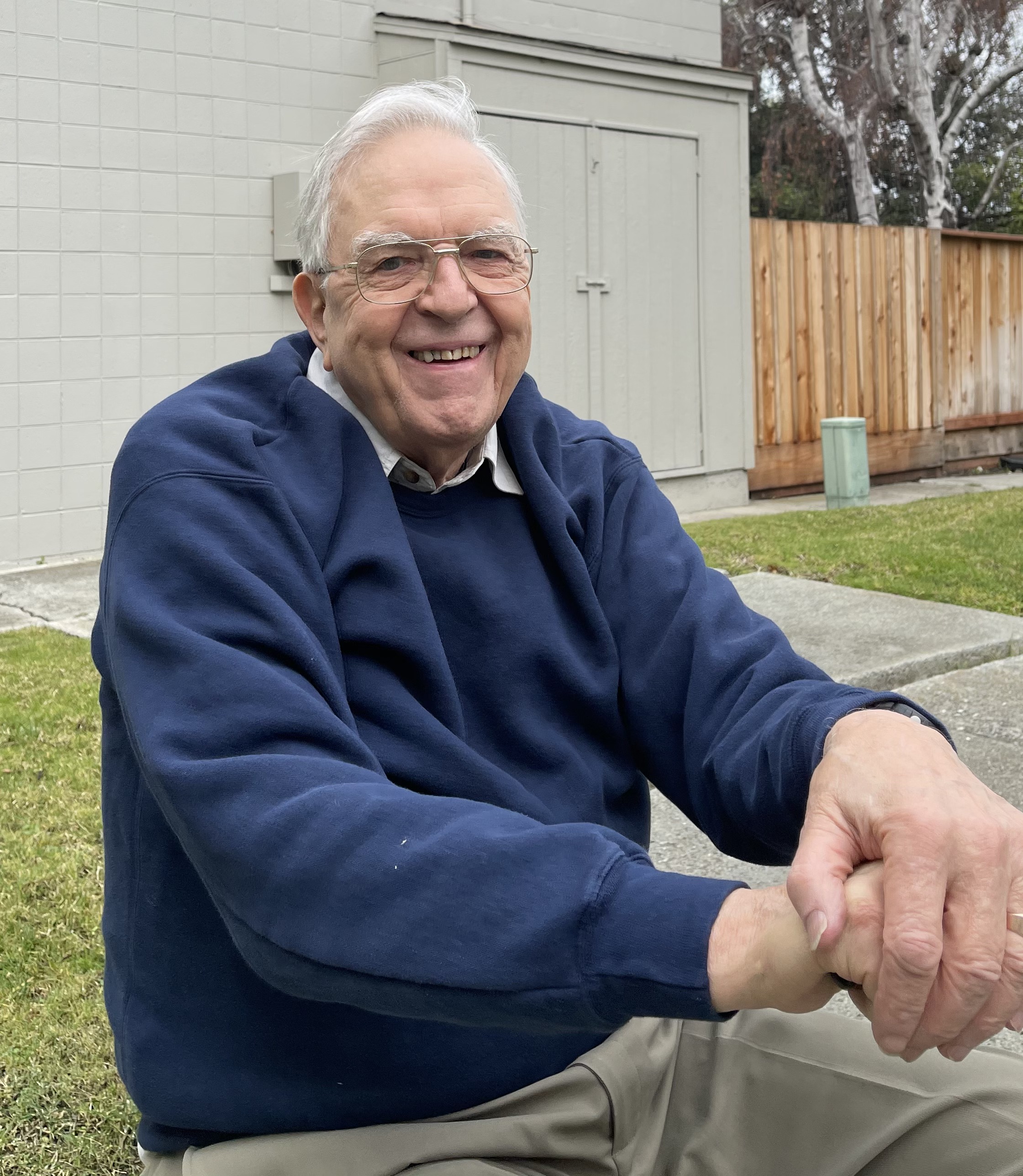 Library 
Email is welcome 
Lambert Dolphin's Place
Recent and Recovered Articles
Newsletters Old and New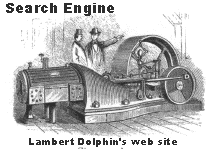 Originated: 2/26/1989. Part 1 added 11/17/19. Edits 11/20/19. May 1, 2022. January 19, 2023.
---