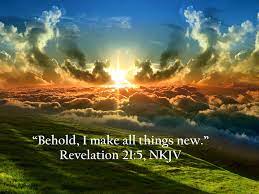 All Things New

by John Piper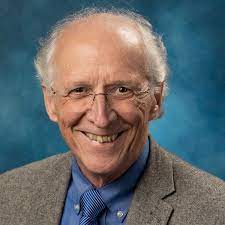 Then I saw a new heaven and a new earth; for the first heaven and the first earth had passed away, and the sea was no more. And I saw the holy city, new Jerusalem, coming down out of heaven from God, prepared as a bride adorned for her husband; and I heard a loud voice from the throne saying, "Behold, the dwelling of God is with men. He will dwell with them, and they shall be his people, and God himself will be with them; he will wipe away every tear from their eyes, and death shall be no more, neither shall there be mourning nor crying nor pain any more, for the former things have passed away." And he who sat upon the throne said, "Behold I make all things new." Also he said, "Write this, for these words are trustworthy and true." And he said to me, "It is done! I am the Alpha and the Omega, the beginning and the end. To the thirsty I will give from the fountain of the water of life without payment. He who conquers shall have this heritage, and I will be his God and he shall be my son. But as for the cowardly, the faithless, the polluted, as for murderers, fornicators, sorcerers, idolaters, and all liars, their lot shall be in the lake that burns with fire and sulphur, which is the second death."
Richard Baxter was a very effective pastor in England in the 1600s. His whole adult life was spent battling one sickness after the other. He was harassed by a constant cough, frequent nosebleeds, migraine headaches, digestive ailments, kidney stones, and gallstones. He believed in supernatural healing and said several times he was restored to fruitful labor because of God's direct intervention. He said once a cancerous looking tumor in his throat vanished while he was in the pulpit testifying to God's mercies in his own life. Yet bodily suffering was with him to the end, and he once said that from the age of 21 he was "seldom an hour free from pain."
Richard Baxter's Regular Meditation on Heaven 
One of the effects of this suffering was to make him intensely conscious of how temporary his life is and how inevitable death is. Once, when he was 35, he was bed-bound by one of his diseases and thought he would probably not recover. He began to meditate on the joys of heaven and the age to come in preparation for leaving this world. He focused especially on "the hope of glory" and began to write his thoughts.
To his surprise he recovered and his thoughts became a book entitled The Saints' Everlasting Rest. He took up the practice of meditating on heaven a half hour each day because of the powerful impact it had on his life. He commended the same thing to his readers. He said,
If you would have light and heat, why are you not more in the sunshine? For want of this recourse to heaven, your soul is as a lamp not lighted, and your duty as a sacrifice without fire. Fetch one coal daily from this altar, and see if your offering will not burn . . . Keep close to this reviving fire, and see if your affections will not be warm.1
We Are Citizens of Another Age 
This is good advice. Paul told us to do this in Colossians 3:1–4.
1. If then you have been raised with Christ, seek the things that are above, where Christ is, seated at the right hand of God. 2. Set your minds on things that are above, not on things that are on earth. 3. For you have died, and your life is hid with Christ in God. 4. When Christ who is our life appears, then you also will appear with him in glory.
In other words, if last week's message is true and our resurrection with Christ is so sure as virtually to have already happened, then we are to live in the constant consciousness that we are citizens of another age. We are to set our minds much on that age. We are not to be conformed to this age, but to be transformed by the renewing of our minds. And that renewing means conformed to the newness of the age to come, because God says in our text, "Behold I make all things new" (Revelation 21:5).
Pondering the Greatness of the Age to Come 
So I want us to take one more step this morning in our series on "God's Invincible Purpose: Foundations for Full Assurance." I want us to focus on the objective reality of what is coming for us in the age of the resurrection. Last week we affirmed with Romans 6:5, "If we have been united with Christ in a death like his, we shall certainly be united with him in a resurrection like his." Today I want us to see some of what that will involve for us and for the creation.
And I hope you repudiate with me the notion that pondering the greatness of the age to come makes a person less useful for this age. I think exactly the opposite is the case. The person who knows that his destiny is glorious and certain will be free to live the most radical life of love and sacrifice here on earth.
If somebody falls out of an airplane with no parachute on and you don't have one either, you aren't going to jump out after them. It won't do any good. Two deaths aren't better than one. But if you have a parachute on, you just might try one of those awesome rescue attempts, and free fall like a bullet to catch the helpless and pull your cord. It's the hope of safety in the end that releases radical, sacrificial love now.
Paul said in Colossians 1:4–5, "We have heard of the love you have for all the saints because of the hope laid up for you in heaven." It's the assurance of the hope of heaven that releases the radical, risk-taking love that makes people look at your life (like Peter says) and "ask a reason for the hope that is in you" (1 Peter 3:15). What do those people see when they ask that? They see you jumping out of an airplane to save another person. So they say, "Hey how can you jump out of the comfort and safety of this airplane?" And you answer, "I have a parachute called the hope of glory."
That's what I want us to think about this morning. What will it be like?
Four Ways in Which God Will Make All Things New
The invincible purpose of God for creation and for his people will not be complete until all things are made new and the glory of the Lord fills them all. In verse 5 God says, "Behold, I make all things new." And he enforces the certainty of it in two ways. He is sitting on his throne when he says it—the throne of the universe. "He who sat upon the throne said, 'Behold I make all things new.'" And after he had said it, he added, "Write this, for these words are trustworthy and true." So God wants us to read this and be sure of it. He wants us to have assurance that no matter how much evil and suffering and futility we see now, he will make all things new.
Let's look at four ways the newness is coming.
1. Spiritually and Morally New
God is going to make us spiritually and morally new and glorious.
The Greatest Frustration of This Age
The greatest frustration of this age is that we still sin. I believe Romans 7 describes this painful truth. For example verses 23–24: "I delight in the law of God in my inmost self, but I see in my members another law at war with the law of my mind." This war is the most frustrating thing about life in this age—at least it is for the children of God. We want to be holy and we fall short of the holiness we long for. We want to love and we say hurtful things. We want to worship and we feel cold. We want to walk in peace and we feel anxiety. We want to be pure in thought and impurity bombards our minds.
There is some progress as the Spirit helps us in our weakness. But what we long for is deliverance from this bent to sinning.
John's Vision of the Beautified Bride
That is what God promises when he makes all things new. We will be made spiritually and morally new—not just partially as now, but wholly. Look at verse 2: "And I saw the holy city, new Jerusalem, coming down out of heaven, prepared as a bride adorned for her husband."
This is a picture of the church prepared and beautified for her husband, Jesus Christ. When God makes all things new, he makes the church—the people of God—spiritually and morally beautiful for his Son. Look at the way this is described in verses 9–11:
9. Then came one of the seven angels who had the seven bowls full of the seven last plagues, and spoke to me, saying, "Come, I will show you the Bride, the wife of the Lamb." 10. And in the Spirit he carried me away to a great, high mountain, and showed me the holy city Jerusalem coming down out of heaven from God [the same image as in verse 2, 11. having the glory of God, its radiance like a most rare jewel, like a jasper, clear as crystal.
When God makes the bride ready for the Son, the way he does it is by giving us his glory—verse 11: "having the glory of God." And this glory will purify us so deeply and so thoroughly that we will be like a rare jewel, clear as crystal. Don't you long for the day when you will be so good and so right and so pure that you will be like a translucent jewel that people will look at and see straight through without seeing any impurity at all? Nothing hidden and nothing shameful.
That's the first way the newness is coming. God will make us spiritually and morally beautiful for our final marriage with his Son.
2. Physically and Bodily New
Second, God is going to make us physically and bodily new and glorious.
Our Final Hope Is Not Disembodied Spirits
The Bible does not teach that the final state of glory is one of disembodied spirits. Plato and his kin wanted it that way because they thought the body was a drag on the freedom of the spirit. But the Bible teaches a very different destiny for God's people. God will make all things new—including our bodies.
Verse 4 points in this direction: "He will wipe away every tear from their eyes, and death shall be no more, neither shall there be mourning nor crying nor pain any more, for the former things have passed away."
No more death. No more pain. No more tears. What that means is that the body we know now will be changed. Because it dies. And it hurts. And it cries. If death is gone and pain is gone and tears are gone, then the body as we know it here is gone. That may sound like Plato—good riddance to the body of pain. Revelation is plain that the point is not good riddance to the body but that God will make all things new.
A Glorified Body Like Christ's
Paul put it like this in Philippians 3:20–21,
Our commonwealth is in heaven, and from it we await a Savior, the Lord Jesus Christ, who will change the body of our lowliness to be like the body of his glory, according to the working by which he is able to subdue all things to himself.
That's what he meant last week in Romans 6: "We shall certainly be united to him in a resurrection like his." It is a new body: it will never die again, it will never hurt again, it will never cry again—except perhaps for joy.
There are a lot of people who feel that they didn't get a fair shake when the bodies were passed out. Some people have dramatic deformities, some have lost limbs, some are paralyzed, some can't hear, some can't see, some have extensive skin blemishes, some have freakish distortions. But God has no intention of leaving anybody in that condition if they will trust him. He has his purposes in letting a man be born blind and leaving him blind for much of his adult life (John 9:1ff.). But he has no intention of leaving anyone with pain and disability who trusts him.
When God makes all things new, he makes our bodies new.
3. The New Creation
Third, God is going to make the creation new and glorious.
This is the point of verse 1: "Then I saw a new heaven and a new earth, for the first heaven and the first earth had passed away, and the sea was no more." I don't think this means that God picks us up and takes us to a new solar system—though he certainly could if he wanted to. The hope of the prophets seems to be that this earth and these heavens will be made new. God will renovate the whole thing—a kind of global rehab project. And everything futile and evil and painful will be done away.
Paul put it like this in Romans 8:21, "The creation itself will be set free from its bondage to decay and obtain the liberty of the glory of the children of God." The newness and the glory of the church, the children of God, is primary and first. But then God promises that the glory of his people will demand a glorious creation to live in. So the fallen creation will obtain the very freedom from futility and evil and pain that the church is given.
So when God makes all things new, he makes us new spiritually and morally, he makes us new physically, and then he makes the whole creation new so that our environment fits our perfected spirits and bodies.
That leaves one last work of renewing when God makes all things new.
4. A New Relationship with God
God will make our relationship with him new and glorious.s
John tells us about this in verse 3: "I heard a loud voice from the throne saying, 'Behold, the dwelling of God is with men. He will dwell with them, and they shall be his people, and God himself will be with them."
It's true that God is with us now. His Spirit dwells in us (1 Corinthians 6:19). Jesus promised never to leave us to the end of the age (Matthew 28:20). But in 2 Corinthians 5:6–7 Paul said, "While we are at home in the body, we are away from the Lord, here we walk by faith and not by sight."
So there is a deep and painful sense in which we are "away from the Lord"—we do not see as we will one day see. "Blessed are the pure in heart," Jesus said, "for they shall see God." It's a promise. Something greater is coming for all of us in our relation with God.
How many times will a little child say what we all feel, "But daddy, I can't see him"? That is a real heart cry that we should never lose. Revelation 22:4 gives the answer to it: "They shall see his face and his name shall be on their foreheads."
When God makes all things new, he will make us spiritually and morally as pure as flawless crystal, he will give us a body like the body of his glory, he will renovate all creation to take all futility and evil and pain out of it, and finally he himself will come to us and let us see his face. And so forever and ever we will live with pure hearts and glorious bodies on a new earth in the presence and the glory of our heavenly Father.
This material on Baxter was taken from Timothy Beougher and J.I. Packer, "Go Fetch Baxter," in Christianity Today, vol. 35, no. 15, December 16, 1991, pp. 26–27. ↩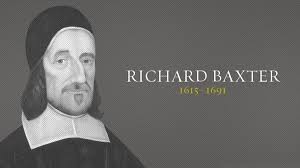 The Reconciliation of All Things
Colossians and Ephesians (2) were written about the same time, to house-church Christians living in the same area of Western Turkey. The Apostle was in prison in Rome and the date seems to have been about 61 AD. Colossians contains one of the grandest and clearest statements of the deity of Jesus Christ and His supreme position in the universe. Chapter Two eloquently tells us about the full freedom and liberty afforded to us under the New Covenant. The overall theme of Colossians is our wholeness and completeness in Christ and the full empowerment we have by His indwelling life, "the mystery hidden for ages and generations but now made manifest to his saints. To us God chose to make known how great among the Gentiles are the riches of the glory of this mystery, which is Christ in you, the hope of glory. Him we proclaim, warning every man and teaching every man in all wisdom, that we may present every man mature in Christ."
There is a great theological statement in Chapter One about the work of Christ on the cross. The death of Jesus almost 2000 years ago went largely unnoticed by the world, and so also did his return from the dead three days later. Yet what Jesus did on the cross is the central and pivotal point of all that God has ever done to date in history. (3) His was a cosmic sacrifice, a judicial and legal solution to human and angelic evil which gave the Father the means and freedom to offer forgiveness to all men everywhere. But there is more: All disputations among the angels over their territory and rights and dominion and influence were fully resolved and settled once and for all. (4)
[Jesus] is the image of the invisible God, the first-born of all creation; for in him all things were created, in heaven and on earth, visible and invisible, whether [angelic] thrones or dominions or principalities or authorities --all things were created through him and for him. He is before all things, and in him all things hold together. He is the head of the body, the church; he is the beginning, the first-born from the dead, that in everything he might be pre-eminent. For in him all the fulness of God was pleased to dwell, and through him to reconcile to himself all things [ta panta], whether on earth or in heaven, making peace by the blood of his cross. (Colossians 1:15-20)
To say that God has "reconciled all things to Himself" in Christ does not support Universalism, which is the belief that all men will eventually be saved. But Colossians 1:20 does seem to indicate a cosmic reconciliation was included in the work of the cross. The entire universe has been gravely damaged by human and angelic evil--man historically became totally alienated and cut off from God. In general our race sees God as the Hated Enemy. Yet at the same time we are held captive by a great deceiver-destroyer angel, the former "prime minister" of the cosmos. (5) The various angels themselves are at war with one another and a large fraction of these angels war against God.
In the third book of his Scifi trilogy, "That Hideous Strength" C.S. Lewis depicts earth as the "dark planet" ruled over by a "bent-angel." Earth is seen as in desperate need of full-scale liberation. Christ's death on the cross and His resurrection and Ascension resolved all these issues, local and cosmic, and in reality we only need to wait for their guaranteed outworking in history. We are, however, called to be active participants in the liberation of Planet Earth.
"When he [Jesus] ascended on high he led a host of captives, and he gave gifts to men." (In saying, "He ascended," what does it mean but that he had also descended into the lower parts of the earth? He who descended is he who also ascended far above all the heavens, that he might fill all things.) (Ephesians 4:8-10, cp. Philippians 2:5-11)
The death of Jesus on the cross as a judicial solution for our sins made it possible for God to extend forgiveness to all men everywhere. Therefore, on the Day of Judgment the first question Jesus may ask of the lost might well be, "Why were you unwilling to be forgiven?" It is one thing for a condemned prisoner to receive his just punishment for actual crimes and misdemeanors. It is a more serious matter if Someone else pays the full penalty for him, but still the prisoner refuses this gracious gift offered by the divine Substitute, which offer includes the subsequent full pardon for all his offenses, and a whole new (everlasting) life as well.
That fact that human sin has ALL been dealt with on the cross empowered the Apostle to beg all men to come to Jesus and be themselves reconciled to God. In the last year the following passage about this has become a favorite of mine:
For the love of Christ controls us, because we are convinced that one has died for all; therefore all have died. And he died for all, that those who live might live no longer for themselves but for him who for their sake died and was raised. From now on, therefore, we regard no one from a human point of view; even though we once regarded Christ from a human point of view, we regard him thus no longer. Therefore, if any one is in Christ, he is a new creation; the old has passed away, behold, the new has come. All this is from God, who through Christ reconciled us to himself and gave us the ministry of reconciliation; that is, in Christ God was reconciling the world to himself, not counting their trespasses against them, and entrusting to us the message of reconciliation. So we are ambassadors for Christ, God making his appeal through us. We beg you on behalf of Christ, be reconciled to God. For our sake he made him to be sin who knew no sin, so that in him we might become the righteousness of God. (2 Corinthians 5:14-21)
The Summing up of All Things in Christ in the Coming Age
Ephesians contains a grand statement of God's purposes in history similar to the awesome announcement just described in Colossians One. In both cases the initiative and responsibility for the execution of these plans for mankind rests with God alone. This time, writing to the Ephesians, Paul says,
He [God the Father] destined us in love to be his sons through Jesus Christ, according to the purpose of his will, to the praise of his glorious grace which he freely bestowed on us in the Beloved. In Christ we have redemption through his blood, the forgiveness of our trespasses, according to the riches of his grace which he lavished upon us. For he has made known to us in all wisdom and insight the mystery of his will, according to his purpose which he set forth in Christ as a plan for the fulness of time, [lit: "for the administration of the fullness of times"--in the age to come which follows the age we live in now, i.e., in the Millennium] to unite all things [ta panta], in him, things in heaven and things on earth. In him, according to the purpose of him who accomplishes all things according to the counsel of his will, we who first hoped in Christ have been destined and appointed to live for the praise of his glory. (Ephesians 1:5-12)

To me, though I am the very least of all the saints, this grace was given, to preach to the Gentiles the unsearchable riches of Christ, and to make all men see what is the plan of the mystery hidden for ages in God who created all things; that through the church the manifold wisdom of God might now be made known to the principalities and powers in the heavenly places." (Ephesians 3:8-10)
God is fixing everything that is broken, ruined, damaged and fallen in the universe. His program is well underway, but it is not taught in our schools and universities. It is not promoted in Congress. News magazines and talk-shows are oblivious to God's quiet program for the construction of a whole new creation-which includes a whole new unity for our race across all racial, ethnic, cultural, and historical boundaries. "In Christ," (the Second or last Adam), God is building us Christians into the centerpiece of an entirely new creation soon to be unveiled before the world and the watching angelic hosts.
God is not presently directing His major efforts towards social reform, better schools, relief of the poor, nor better government (local or global). His program is proceeding one person at a time, as Paul tells us above, 
"if any one is in Christ, he is a new creation; the old has passed away, behold, the new has come."
By the way, if you are among those who still believe men are basically good, please read the first three chapters of Paul's letter to the Romans--this should help a lot to see things the way God sees them--we all start out fairly blind and deceived before we come to know Jesus the Lord. God also floods the world on a daily basis with "common grace"--out of his love for saint and sinner alike. In order to keep us from destroying ourselves until His plan is finished, He actively restrains evil all day long on every side. (6) This allows His church freedom to evangelize the world and to grow up into Christ, as explained in Chapter four of Ephesians.
But all of God's efforts and pleadings with mankind bring only a small fraction of the world populace to the point where they are willing to be reconciled to God. This means that "the uniting of all things in Christ" must inevitably result in the forceful removal of evil men, the excision of all the deeply embedded evil in all of society, and the eviction of fallen angelic legions from the cosmos. This God will do on a grand scale beginning very shortly. Many of the Parables of Jesus vividly describe That Day:
Jesus left the crowds and went into the house. And his disciples came to him, saying, "Explain to us the parable of the weeds of the field." He answered, "He who sows the good seed is the Son of man; the field is the world, and the good seed means the sons of the kingdom; the weeds are the sons of the evil one, and the enemy who sowed them is the devil; the harvest is the close of the age, and the reapers are angels. Just as the weeds are gathered and burned with fire, so will it be at the close of the age. The Son of man will send his angels, and they will gather out of his kingdom all causes of sin and all evildoers, and throw them into the furnace of fire; there men will weep and gnash their teeth. Then the righteous will shine like the sun in the kingdom of their Father. He who has ears, let him hear.

"Again, the kingdom of heaven is like a net which was thrown into the sea and gathered fish of every kind; when it was full, men drew it ashore and sat down and sorted the good into vessels but threw away the bad. So it will be at the close of the age. The angels will come out and separate the evil from the righteous, and throw them into the furnace of fire; there men will weep and gnash their teeth." (Matthew 13:36-43, 47-50)

("For the Son of man came to seek and to save the lost.") As the disciples heard these things, Jesus proceeded to tell a parable, because he was near to Jerusalem, and because they supposed that the kingdom of God was to appear immediately. He said therefore, "A nobleman went into a far country to receive a kingdom and then return. Calling ten of his servants, he gave them ten pounds, and said to them, `Trade with these till I come.' But his citizens hated him and sent an embassy after him, saying, `We do not want this man to reign over us.' When he returned, having received the kingdom, he commanded these servants, to whom he had given the money, to be called to him, that he might know what they had gained by trading. The first came before him, saying, `Lord, your pound has made ten pounds more.' And he said to him, `Well done, good servant! Because you have been faithful in a very little, you shall have authority over ten cities.' And the second came, saying, `Lord, your pound has made five pounds.' And he said to him, `And you are to be over five cities.' Then another came, saying, `Lord, here is your pound, which I kept laid away in a napkin; for I was afraid of you, because you are a severe man; you take up what you did not lay down, and reap what you did not sow.' He said to him, `I will condemn you out of your own mouth, you wicked servant! You knew that I was a severe man, taking up what I did not lay down and reaping what I did not sow? Why then did you not put my money into the bank, and at my coming I should have collected it with interest?' And he said to those who stood by, `Take the pound from him, and give it to him who has the ten pounds.' (And they said to him, `Lord, he has ten pounds!') `I tell you, that to every one who has will more be given; but from him who has not, even what he has will be taken away. But as for these enemies of mine, who did not want me to reign over them, bring them here and slay them before me.'" (Luke 19:10-27)
All too easily in today's apathetic, compromised, luke-warm church (7) we see Jesus only as our gentle, loving friend and Savior, our Pal who helps us get what we want in life. The real Jesus is very different man. Scripture speaks clearly of the stored up "wrath of the Lamb" and the holy anger of His Father which will soon come down upon our planet. The Apostle John says,
"I looked, and behold, there was a great earthquake; and the sun became black as sackcloth, the full moon became like blood, and the stars of the sky fell to the earth as the fig tree sheds its winter fruit when shaken by a gale; the sky vanished like a scroll that is rolled up, and every mountain and island was removed from its place. Then the kings of the earth and the great men and the generals and the rich and the strong, and every one, slave and free, hid in the caves and among the rocks of the mountains, calling to the mountains and rocks, 'Fall on us and hide us from the face of him who is seated on the throne, and from the wrath of the Lamb; for the great day of their wrath has come, and who can stand before it?'"(Revelation 6:12-17)
In vivid language, the prophet Zephaniah (c. 625 BC) wrote of "That Day:"
"I will utterly sweep away everything from the face of the earth," says the LORD. "I will sweep away man and beast; I will sweep away the birds of the air and the fish of the sea. I will overthrow the wicked; I will cut off mankind from the face of the earth," says the LORD. The great day of the LORD is near, near and hastening fast; the sound of the day of the LORD is bitter, the mighty man cries aloud there. A day of wrath is that day, a day of distress and anguish, a day of ruin and devastation, a day of darkness and gloom, a day of clouds and thick darkness, a day of trumpet blast and battle cry against the fortified cities and against the lofty battlements. I will bring distress on men, so that they shall walk like the blind, because they have sinned against the LORD; their blood shall be poured out like dust, and their flesh like dung. Neither their silver nor their gold shall be able to deliver them on the day of the wrath of the LORD. In the fire of his jealous wrath, all the earth shall be consumed; for a full, yea, sudden end he will make of all the inhabitants of the earth. (Zephaniah 1:2-3, 14-18)
It is highest imaginable privilege to be invited "into Christ" --into God's intimate family--as a honored sons and daughters in His royal household. We who follow Jesus have been made part of His Body, the true Church, which He heads Himself. We are the objects of His nurturing healing love--as a bridegroom cares for his beloved bride. We are His living temple, which He fully indwells when we meet together in community. Christ and his church are a microcosm of the New Creation, the key to God's program for fixing everything that is out of order in the cosmos. This is why the Bible urges us Christians to rise to our high calling and to cooperate fully with our Lord as He changes our hearts, our priorities, and our lifestyles to prepare us to live and rule with Jesus in a whole new universe. Joined intimately with the Lord Jesus Christ, the Head of the Church and the Commander-in-Chief of the Armies of the Lord, we are called to do battle with our Lord against the encroaching darkness. Our warfare is not passive and defensive, it is offensive. As we pull down enemy-held strongholds in society, we help pave the way for the return of the rightful King to His home planet. (8)
God is going to invade this earth in force. But what's the good of saying you're on his side then, when you see the whole natural universe melting away like a dream and something else, something it never entered your head to conceive comes crashing in. Something so beautiful to us and so terrible to others that none of us will have any choice left. This time it will be God without disguise; something so overwhelming that it will strike either irresistible love, or irresistible horror into every creature. It will be too late then to choose your side. There is no use saying you choose to lie down, when it's become impossible to stand up. That will not be the time for choosing; it will be the time when we discover which side we really have chosen, whether we realize it or not. Now, today, in this moment, is our chance to choose the right side. God is holding back to give us that chance. It will not last forever; we must take it or leave it. (C. S. Lewis)




Lambert Dolphin's Main Library 
Email is welcome: Lambert Dolphin
Archive for Newsletters

Library Annex (700+ new articles since 2018. Free, help thyself)  

Audio Library (mp3)
My Search
Interview

---------------------------------------------



 The Temple Mount in Jerusalem: (http://templemount.org)

For more information on the Temple Mount in Jerusalem, research concerning the location of the First and Second Temples and recent developments there see our separate web site. Maps and history of Jerusalem are brought up to date with MP3 lectures by leading scholars and research papers concerning the location of the Jewish Temples and plans for a Third Temple. Developed with the help of Mike Kollen, Jim Milligan and Norma Robertson.

 

Search this site: