Peninsula Bible Church Forum Class, 2009.
<![if !supportLineBreakNewLine]>
<![endif]>
The Book of Amos and Current Events
<![if !vml]>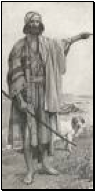 <![endif]>
Week

Date

Chapter

Topic (click for notes if available)

Mp3 audio file

1

January 25

1-2

Eight Judgments: God Plays no Favorites

2

February 1

3-6

Israel and Judah at Center Stage

3

February 8

6-7

Five Pictures of God's Judgments

4

February 15

8-9

Israel's Future, and Ours

5

February 22

All

Analysis and Relevance of Amos

6

March 1

Note A

7

March 8

Note B

8

March 15

Note C

9

March 22

Note D

10

March 29

Note E

11

April 5

Note F

Note A: Origin of the church (Mt 18), Pentecost, the true and the false church (Rev. 17), the Rapture, the Tribulation and onwards. The calling of the church. The church and Government. The church and Israel. Note B: The Covenants of God. Adam to Noah to Abraham to Jesus. The nation of Israel, Marriage contract at Sinai, Wilderness, In the Land, The captivity in Babylon, Messiah comes. The Diaspora of Israel. Promises to Israel, the Future of Israel. The Times of the gentiles. The King of kings and Lord of lords. Note C: Imminence. Strangers and pilgrims, Olivet Discourse, Removal of the true Church, The last antichrist(s) (Rev 13), Globalization, Judgments of the world, destruction of the old world order, the Second Advent, the Millennium and beyond. Israel and the Church long term. Note D: A scenario for WW III (from Daniel 11-12). Note E: The Judgments of God. Note F: God is Love: Why a Creation?
The Fate of the Earth: Four prophecy messages by Ray Stedman: http://ldolphin.org/fate.html
The Olivet Discourse, by Ray Stedman, http://raystedman.org/olivet/
The Book of the Revelation by Ray Stedman, http://raystedman.org/revelation/
The Book of Daniel by Ray Stedman, http://raystedman.org/daniel/
Thy Kingdom Come... (Tutorial) by Ron Graff and Lambert Dolphin, http://ldolphin.org//kingdom/
List of Prophecy messages by Ray Stedman, http://ldolphin.org/rayprophecy.html
Class Audio Files, mp3, http://ldolphin.org/amos/
Email to Lambert Dolphin, lambert@ldolphin.org
Revised 4/05/09