An Interview with Bryce Self
Bryce is one of my very best friends. He visited me in hospital in my delirium after my NDE in June 2017, then worked endless hours upgrading my townhouse ("Pomeroy Palace") and coming to visit me after I came home mid-August.
Bryce is my theological Answer-man and Bible resource. Each time I ask him a question about Scripture I learn more than I bargained for from Bryce. Quite a few of his guest articles are posted on my web site. He is a real Anchor man. 
Recently I asked Bryce if he and I met during SOS San Francisco week in 1983. I asked Bryce: "I think we met in 1983 during SOS SFO?"
"Can't remember our early history. When did I kidnap you and move you into the Grenola Drive tool shed in back of my house in Cupertino Silicon Valley? Is the history of that great Redwood City Church written down somewhere? You told me your life story in the Fall of 2017 and it is a wonderful tale of redemption, which, if told, could surely be very powerful in the service of our Lord."

Much love, Lambert



He replied:

From: Bryce Self <onesimus@ix.netcom.com>


You are correct, dear friend, that it was in 1983 that we met.

The SOS connection was there, but where we actually met I recall quite distinctly. It was a potluck supper at the Baptist church on 19th Avenue in SF. It eludes me now what was the occasion, but it may have been a "sidebar" to that year's SOS activities.

The first church I attended after becoming a believer on 08/21/1980 had been the Open Bible Church on upper Market Street (near Church Street), where I went just because it was the closest recognizable church to my old stomping grounds in the Castro District. It was then a dwindling older congregation led for over 40 years at that time by Crawford and Florence Jones, who began my discipleship. It had been by way of SOS San Francisco's activities that I came to the Lord, and after several months at the Joneses' church, they wisely hooked me up with a church made up of mostly ex-hippies my own age and inclinations.

Gospel Outreach was an independent church that had been founded in the late '70s by an Assemblies of God pastor named Jim Durkin as a mission to the drop-outs and drugged-outs of Haight-Ashbury. Eventually, G.O. grew into a network of over 60 churches, mostly up and down the West Coast, with a few in foreign countries. It was one of the final impulses, the gleanings if you will, of the Jesus People movement that was petering out. The 'elders" of the church were mostly converted hippies in their late 20s-to-early-30s just marrying and starting families.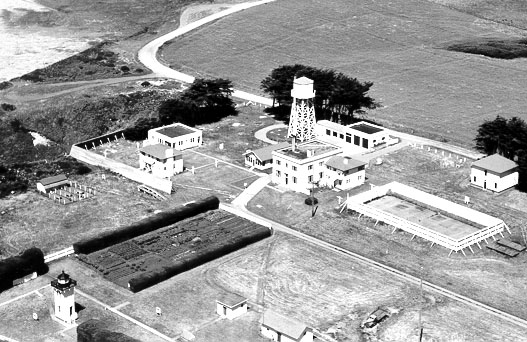 The entire Gospel Outreach family was intensively involved with the SOS outreaches. We met in a school gymnasium on Sundays, held monthly outdoor worship services in the parks and plazas of the City, and sent out street-witnessing teams year-round. Many of us lived in a large communal household, and in the garage ran an upholstery business that helped to support the church as well as ourselves. It was an idyllic interlude reminiscent of the first chapters of the Book of Acts, which we were innocent enough to actually take as the pattern for what our lives, and our church life together, ought to look like. This was the era when you and I first met.

Soon afterward, in 1984, our worship leader decided it was time for him to become an elder of the church. However, he was the only person in leadership who thought so. He needed up leaving to start his own church, taking more than half of our people in his wake. His church grew into the San Francisco Vineyard church that followed John Wimber off the rails into the "signs and wonders" movement. He eventually—almost inevitably—ended up in that nest of heretics and vipers at Bethel Redding where he was a primary architect of in their ingoing scheme to subvert churches by corrupting young people through the enticement of their rock-concert style of music and the allurement of mystical "spiritual" experiences. This man's story is very much on the model of the former worship leader of the heavenly hosts.


Those of us left at Gospel Outreach SF persisted for about nine months longer, dwindling away all the while. Because of the trauma of the church split, there was much hurt resulting in a fair bit of unfounded accusation and blame-finding as we struggled to come to grips with what had happened. In the end, there were fewer than a dozen of us remaining, and in a prayer meeting one night we all simultaneously and unanimously felt the Lord release us from the bonds of family fellowship and finally dissolve our little remnant of a church. Though many of us continued to live in the communal house, we were no longer a community. Personally, I quickly spiraled down into what I am sure must have been a clinical state of depression.

It was on one of the many days that I spent nursing my wounds in the bitterness of my soul, sitting in the dark of of my basement room, that my friend Lambert came knocking on the door. It must have been a pitiable sight that I presented, because on the spot he declared, "We've got to get you out of here." Initially that meant literally taking me out for a walk around nearby Lake Merced in the sunshine, where he allowed me for the first time to verbally pour out the pain and betrayal that was poisoning me. Then he treated to a meal "out" during which he invited this shipwrecked and disillusioned 20-something kid to come live at his house in Cupertino. Within a matter of weeks the move was made.

The rest, as they say, is history. Under Lambert's mentoring, I eventually came to recognize that my sense of betrayal was ultimately directed toward the Lord Himself for having allowed "my" church family to be demolished—after all, I'd literally given up everything for His sake (including my natural family), and this is how He repaid my devotion!? But it took a good year to fully come to grips with the fact that such obnoxious and putrid motives lay hidden under my "good boy" religious persona and my pose as a martyr victim of adverse circumstances. Lambert proved to be God's instrument in exposing to me the truth about myself and bringing me back to repentance and cleansing once again.

"And what more shall I say? For the time would fail me to tell…" of the delights of swimming through hundreds of volumes of tomes full of treasures old and new found in Lambert's library. Of the renewed sense of worth and identity in the Lord that was cultivated in me, with the unexpectedly invigoration of new hope for future usefulness as His servant. Of finding my feet under myself again as a man, and restoration as a Christian gaining traction once again with the issues of a continuing and growing life. Of feeling the stirring of fresh sap and vigor following a wretched and severe winter of the spirit when all thing had seemed completely and conclusively dead. Of renewed faith not only in God who raises the dead, but in the faithfulness and power of Jesus Christ who Himself was raised as the Firstborn from among the dead ones so that they too—so that I too—could live again.

This restorations process did take a period of several years altogether to be accomplished. Over that span of time, I visited several churches for longer or shorter periods of time, but none of them felt like "home," the place I was supposed to be, and become connected, and invest my life. Lambert ended up selling his house in Cupertino, which required the cluster of us occupying various rooms of his house to find other living arrangements. My friend John and I (there is another entire story there) found an apartment farther up the Peninsula in Palo Alto, and it was from there that I finally found my new church home. February 4, 1990, was the day I first walked through the doors of Peninsula Christian Center in Redwood City and know the Lord had brought my the right place. Last month marked my thirty-year anniversary of this solitary one having been planted in a new church family.

Over the years, I've become the unofficially official church historian, and a few years ago wrote up both the history of the congregation as well as the a few notes on the spiritual significance of some of the local history of the city where the church was planted. Those two documents are attached below,

And that, my fine fellow, is the *short* got-it-in-a-nutshell version! But it's my story (and His story), and I'm sticking to it.

In His Great Love, and with great gratitude for YOU,

Bryce

"Therefore, from now on, we regard no one according to the flesh. Even though we have known Christ according to the flesh, yet now we know Him thus no longer. Therefore, if anyone is in Christ, he is a new creation; old things have passed away; behold, all things have become new. Now all things are of God, who has reconciled us to Himself through Jesus Christ, and has given us the ministry of reconciliation, that is, that God was in Christ reconciling the world to Himself, not imputing their trespasses to them, and has committed to us the word of reconciliation." (2 Corinthians 5:16-19)



---