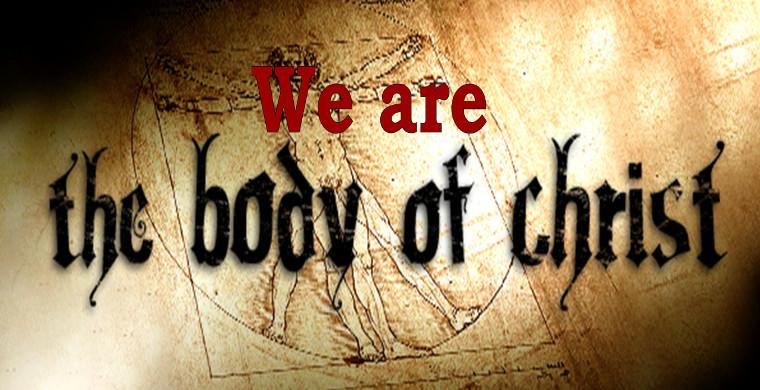 Churches as Cabals

A cabal is a small group of people united in some close design, usually to promote their private views of or interests in an ideology, state, or other community, often by intrigue and usually unbeknownst to those outside their group. The use of this term usually carries negative connotations of political purpose, conspiracy and secrecy.
It can also refer to a secret plot, or a clique of people, or may be used as a verb (to form a cabal or to conspire secretly).
The word "cabal" suggests to some Big Pharma, the Ruling Elite, or the World Bank. This article is about the lifestyles of the small minority of folks who enjoy a personal relationship with Jesus Christ and who may belong to a church somewhere. I contend that lifestyles at an individual level can turn a local church into a miniature cabal. Global issues in society often reflect the sum total of behaviors at the level of the individual. (For example, wars and fightings in the world are an extension of our quarrels and squabbles on the level of individuals.)
This article is about money, individual giving, and "tithing." Money is a vast subject!
The true church Jesus has been quietly calling out of the world, is but a small remnant associated with a huge false church which often has plenty of financial power and often wields political power as well.
Jesus spoke of wheat and tares growing up together until the end of the age.
Another parable he put before them, saying, "The kingdom of heaven may be compared to a man who sowed good seed in his field; but while men were sleeping, his enemy came and sowed weeds among the wheat, and went away. So when the plants came up and bore grain, then the weeds appeared also. And the servants of the householder came and said to him, 'Sir, did you not sow good seed in your field? How then has it weeds?' He said to them, 'An enemy has done this.' The servants said to him, 'Then do you want us to go and gather them?' But he said, 'No; lest in gathering the weeds you root up the wheat along with them. Let both grow together until the harvest; and at harvest time I will tell the reapers, Gather the weeds first and bind them in bundles to be burned, but gather the wheat into my barn.'" (Matthew 13:24-30)
Jesus spoke of the wheat and tares growing together until harvest time. It's usually not possible for followers of Jesus to split off from a church which has "issues," in order to start a new church free of sin and compromise. The new church will soon be a new mix of wheat and darnell all over again.
For details see: https://www.raystedman.org/new-testament/matthew/the-case-of-the-mysterious-harvest
Practical help in churches to ameliorate this: https://www.raystedman.org/new-testament/acts/handling-dissension
Followers of Jesus Christ know that Jesus Christ is not dead now, but ruling the entire universe at the right hand of God. Jesus is therefore rightly called Lord. We ought to allow Him to manage our lives. Paradoxically, the more fully we surrender to Jesus the more complete and whole He makes us. Some areas of our lives are easier to give over to Jesus. Money management is often difficult to hand over to God. The subject of money, wealth and power is vast. Few pastors have ever talked about it seriously, few books have been written from a Biblical perspective (as near as I can tell).
Many in the false church are on their way to a personal relationship with Jesus but may not quite be there yet. Formal church membership schemes are therefore fraught with problems.
The default mode in life for the secular majority is to ignore Jesus all together, to pay him lip service, to imitate what He taught (reinterpreting, watering down, quoting snippets out of context), so as to assume we know Him when we don't. Pseudo-Christian living on autopilot suits many today, but is God happy with this mode? Hardly!
Our calling as followers of Jesus means we are to present our entire lives to His rule.

"I beg you therefore, brethren, by the mercies of God, that you present your bodies a living sacrifice, holy, acceptable to God, which is your reasonable service. And do not be conformed to this world, but be transformed by the renewing of your mind, that you may prove what is that good and acceptable and perfect will of God." (Romans 12:1-2)
Therefore our time, energy, resources belong to God and we are stewards. Tithing is not therefore applicable to us today! We live under a new arrangement for living altogether (the New Covenant). Jesus wants to use us and our resources as He sees fit. Our blind giving to a church misses the point. Yes, our local church merits our support when they provide us with good Bible teaching, and places to meet, and helpful support. They ought to receive from God--through us--generous help. Missionaries, deacons, evangelists and the like, do their best when they have support from us collectively
There are two issues at stake here:

Are we as individuals walking in obedience to Jesus and enjoying the abundant life He gives to each of His followers.
Second, if the church is given too much money they become, by default, a mini-cartel. Someone other than you is spending your God-given money for you, by proxy.
The world system in which we now live is an enemy not a friend! The "world" is one of the Christian's deadly enemies!
The real, historic Jesus is not only alive and well now but He occupies the highest place of authority in the cosmos,
God, who at various times and in various ways spoke in time past to the fathers by the prophets, has in these last days spoken to us by His Son, whom He has appointed heir of all things, through whom also He made the worlds; who being the brightness of His glory and the express image of His person, and upholding all things by the word of His power, when He had by Himself purged our sins, sat down at the right hand of the Majesty on high, having become so much better than the angels, as He has by inheritance obtained a more excellent name than they. (Hebrews 1:1-4)
Only a small subset of professing Christians actively trust Jesus in a dynamic way. The majority of church goers are compromised, closeted, rebellious. Running on autopilot actually means one's motivations come from an enemy, from the culture, from voices of deception.
The informed follower of Jesus Christ is a citizen of heaven. He takes Romans 13 seriously but focuses on obeying Jesus 24/7/365.25.
But what things were gain to me, these I have counted loss for Christ. Yet indeed I also count all things loss for the excellence of the knowledge of Christ Jesus my Lord, for whom I have suffered the loss of all things, and count them as rubbish, that I may gain Christ and be found in Him, not having my own righteousness, which is from the law, but that which is through faith in Christ, the righteousness which is from God by faith; that I may know Him and the power of His resurrection, and the fellowship of His sufferings, being conformed to His death, if, by any means, I may attain to the resurrection from the dead.

Not that I have already attained, or am already perfected; but I press on, that I may lay hold of that for which Christ Jesus has also laid hold of me. Brethren, I do not count myself to have apprehended; but one thing I do, forgetting those things which are behind and reaching forward to those things which are ahead, I press toward the goal for the prize of the upward call of God in Christ Jesus.

Therefore let us, as many as are mature, have this mind; and if in anything you think otherwise, God will reveal even this to you. Nevertheless, to the degree that we have already attained, let us walk by the same rule, let us be of the same mind.

Brethren, join in following my example, and note those who so walk, as you have us for a pattern. For many walk, of whom I have told you often, and now tell you even weeping, that they are the enemies of the cross of Christ: whose end is destruction, whose god is their belly, and whose glory is in their shame—who set their mind on earthly things. For our citizenship is in heaven, from which we also eagerly wait for the Savior, the Lord Jesus Christ, who will transform our lowly body that it may be conformed to His glorious body, according to the working by which He is able even to subdue all things to Himself. (Philippians 3:7-21)
Resources such as our time, energy, income, influence--compromised because our disobedience--add to the downhill course of history with new horrific evil erupting daily. God exerts immense restraining power against evil but the long-term course of world history has remained the same. The mortality rate remains 100%.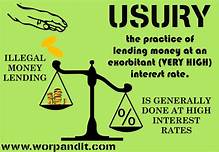 Money and power are huge topics of and have been since antiquity. In ancient times honest weights and measure were taken for granted. Money was to loaned without interest between Jewish believers. Usury was a serious sin.
Jesus urged his followers to make the best use of "unrighteous mammon."
In entering into a personal relationship with Jesus, most of us are very grateful that He "saved" us, but we fail to see His title is "Lord."
One aspect of our participation in the vast realm of money management is how each of us manages our money. This subject (called "stewardship") is an area of ignorance today.
Down through the centuries, church and state have often been illicitly in bed together, especially in Europe.
The divine order of things has always been: God—>the true Church—>the angels—>the nations. The calling of the church and her way of operating sets her apart from civil government as described in Romans 13.
"To me, who am less than the least of all the saints, this grace was given, that I should preach among the Gentiles the unsearchable riches of Christ, and to make all see what is the fellowship of the mystery, which from the beginning of the ages has been hidden in God who created all things through Jesus Christ; to the intent that now the manifold wisdom of God might be made known by the church to the principalities and powers in the heavenly places, according to the eternal purpose which He accomplished in Christ Jesus our Lord, in whom we have boldness and access with confidence through faith in Him." (Ephesians 3:8-12)
The true church is a called-out Body (ekklesia), whose members are citizens of Heaven first and foremost. There is also a false church in the world as noted. She is thoroughly worldly. Jesus promised He would build His church. He has been quietly doing this for 2000 years.
In seven letters to seven typical churches the Apostle John anticipated diversity in assembly so he appeals to the believing remnant in seven different types of representative church.
"For our citizenship is in heaven, from which we also eagerly wait for the Savior, the Lord Jesus Christ, who will transform our lowly body that it may be conformed to His glorious body, according to the working by which He is able even to subdue all things to Himself." (Philippians 3:20-21)
For purposes of illustration, consider a medium large evangelical church with perhaps 1000 families and 1000 unmarried but singles attending. I'll invent a caricature to illustrate my main point. Suppose the average income producing member clears $100k per year and ritualistically "tithes" 10% to the church. That's at least a million dollars into the church—probably more, since richer people often give extra for tax purposes. The church leaders pay maintenance costs, the support staff salaries, insurance, taxes, designated gifts to missions and finally, salaries for qualified* pastors.
——-
* qualified pastors are staff Bible teachers, evangelists, administrators, who would be excessively burdened if they also had to hold outside jobs and could not serve with all their time and energy.
——-
Consider the local church as a mini corporation. Most churches are IRS safe. They have a 501c3 certificate and can receive and disperse funds. They may well have a hired treasurer, a lawyer, and a paid professional administrator. Makes good sense.
Challenge: You could be enabling your wonderful church to default into a mini-cartel run not by Jesus, but by an enemy. Even if every member was walking closely with Jesus the failure of member to be responsible for how he of she spends their money skews the Body Life into acting like a mini cabal.
Worse than anything, I believe, is the new business model of online tithing. Giving can now be 100% impersonal and automatic. "Soothe your conscience and give us 10% and we'll manage equitable distribution of the funds; you can relax and enjoy spending YOUR 90%."
Tithing Over Text Is Now a Multi-Billion Dollar Industry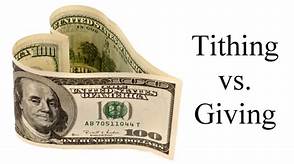 Churches usually have Elders and Deacons. Both teams are supposed to care for and wisely serve the flock. Jesus is supposed to the the One the elders, the deacons, and the Admin staff report to group by group, with no top down authority in pyramid style. There is to be no Senior Pastor lording it over the church!
The NT teaches that every Christian already has one or more spiritual gifts and "the work of the ministry" is the responsibility of all the members.

There is to be no hierarchy in the true church, no artificial clergy/laity distinctions. Buildings should be unpretentious. The true church Jesus is now calling out of the world, is symbolized in the NT in seven figures:
Jesus is the Great Shepherd and we Christians are the sheep (John 10:1-18).


Jesus is the True Vine and we are the branches (John 15:1).


We are "living stones" building built into a house which is a habitation for God---Christ Jesus is the cornerstone (1 Peter 2:4-7, Ephesians 2:19-22).


Our Lord Jesus is described as a merchant who finds and buys a single pearl of great price (Matthew 13:45).


Jesus is Great High Priest over the household of faith, and we are his servant-priests (Hebrews 4:14-16)


The church is the Body of Christ, every one a member of every other, and all under the direction of Christ the Head of the Body (1 Corinthians 12:12-14, Ephesians 2:11-18, 4:4-16).


Finally the church is the Bride of Christ and Jesus the waiting Bridegroom (2 Corinthians 11:2, Ephesians 5:26, 27; Revelation 21:9).

Question:
Is it Biblical to tithe 10% of your income to your local church?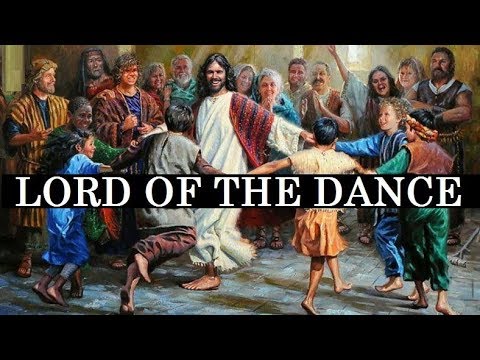 Nope! We pay taxes to the government (and so we obey Romans Chapter 13). But we aren't suppose to treat our church as if the church were a mini corporation or a tax shelter. Your pastor will probably not tell you what the actual teaching of the New Testament actually is, especially if your enlightenment on this subject were to jeopardize his livelihood.
Let's assume better of everyone on the staff of YOUR "Bible believing" church.
A big sum of money shows up on Sunday morning collected by reputable ushers. The money is counted by two people, recorded then banked. The church payroll is double-counted and checks are issued on schedule. The surplus goes into the "general fund."
Then the church budget committee meets! They have the impossible task of acting as your proxy in deciding what ministries, which missionaries, receive a check (the board has of course checked the credentials or all individuals and these outside groups). The budget committee is giving your money, hopefully, exactly as you would allocate your "tithe" if it were up to you.
Fact is, it is up to you! You abdicated your responsibility to a third party. God forbid you gave to your church ONLY for tax purposes?
Motives matter! Your entire income was provided for you by Jesus Christ. You are accountable for 100% not merely 10%! Jesus wants to help you budget your income wisely AND to give to the people He cares about around you AND Jesus wants you to support groups (such as your Christ) where God is the central focus and purpose.
It's difficult to actually give away 10% of your income carefully and responsibly to the recipients God leads you to give to right now —-before you hand over your whole house to Jesus.
"The Church" is a theocracy not a democracy!
Seven Reasons Christians Are Not Required to Tithe, by the Gospel Coalition
---
Paul Winslow, a pioneering administrative pastor at my church taught the entire church on godly giving and budgets for followers of Jesus living in a thoroughly pagan world. Messages by Paul Winslow:
The Godly use of Time and Money | Leadership in the Church | Servant Authority in the Church | Tithing
---
Other References:
What is Money For? | Guidelines on Giving | On Dying Wealthy | On Preaching and Teaching | Corporate Prayer is Not an Option | What is Worship? | Rediscovering the Body of Christ | The Church at the End of the Age | The Dragon Lady| The Lord and His Church | Authentic Christianity | The Church in the Mirror
Scott Talbot of Dallas Theological Seminary speaks about a New Paradigm concerning money. A very important talk. Added 11/3/2020.
---

---