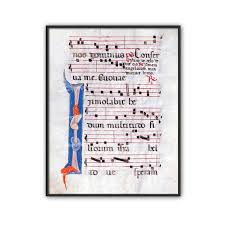 The Choirs of Heaven
This morning early (8/20/2021) when I was half awake I thought I was hearing choirs of angels in heaven singing. I strained to hear more when I remembered an antiphonal composition by Eugene Gigaut (1844-1925). I put on my headphones and found a wonderful recording of Grand Choeur Dialogue.
Eugène Gigout (1844-1925)
Grand Chœur Dialogué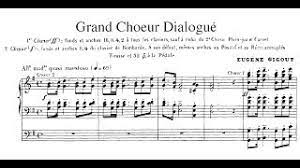 A pupil of Camille Saint-Saëns, he served as the organist of the French capital's Saint-Augustin Church for 62 years. He became widely known as a teacher and his output as a composer was considerable. Renowned as an expert improviser, he also founded his own music school.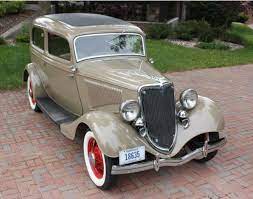 A cascade of memories followed! While I was going to college I had a great part time job: a dealer's paper route for the Los Angeles Times. Seven days a week I drove 75 miles from San Diego south across the border and out to the Tijuana Race Track. Sunday mornings the papers were super heavy and many stores on my route ordered extra copies. I put lots of miles on my grandfather's 1934 Ford V8. The best part was listening to four hours of classic music from KFAC Los Angeles.
I was up at 2:00 AM but back home by 6:30 so I would drive fellow students from Chula Vista across the hills to San Diego State College. In college I often had Tuesdays and Thursday mornings free so I retreated to the SDSC Music Library where, over four years, I listened to most of their library LP records ranging from Symphony to Gilbert and Sullivan, to Bach, Beethoven and Brahms.

Saturdays were my study days --while listening to Milton Cross narrate the live broadcasts from the Metropolitan Opera in New York. Classical music, pipe organ and opera were not my only musical tastes. I disliked jazz, country music and the popular music of that era. But I loved folk music and Blue Grass. I remember my first exposure to the Carter Family was on AM Border Radio. (Meet Aric Leavitt).

Sundays I tuned in to the live broadcast of the Old Fashioned Revival Hour led by Charles E. Fuller (think Fuller Seminary). Mrs. Fuller read the letters from prison. The choir sang "Heavenly Sunshine" and "Jesus Saves." I had no clue what being S-A-V-E-D meant but the enthusiasm in the Long Beach Auditorium was roof-raising. Ten years would elapse before I was spiritually reborn and understood John 3:16 was about real life.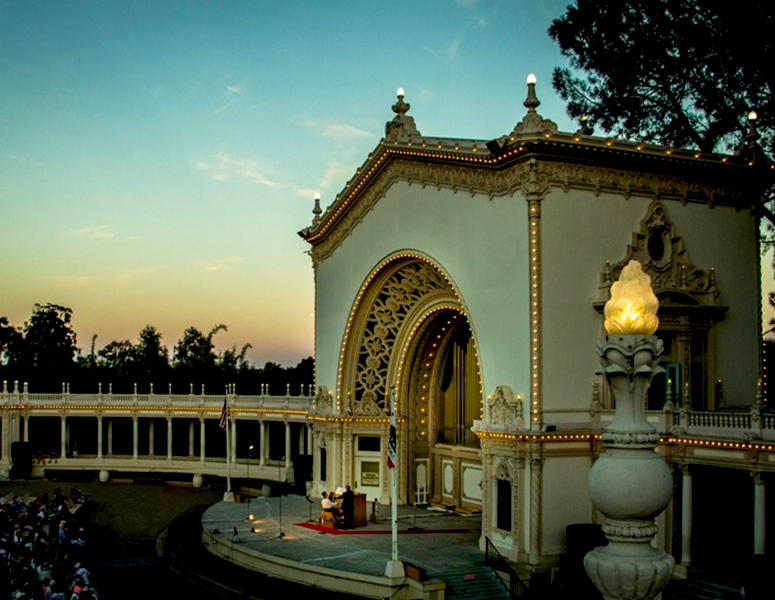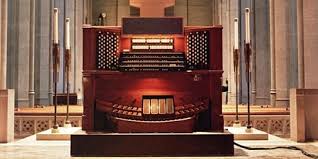 While in college my best friend, Leland S. Reel and I regularly visited the Spreckels outdoor organ in San Diego's Balboa Park. The wonderful organist, Royal A. Brown, took us inside, and gave us a full tour of the Austin Organ.
When I was 13 my mother had tried as hard as she could to get my sister Susanne, and me, to learn to play the piano. She hired the best piano teacher she could find but to no avail! I can't sing a note on key and I can't play the piano at all! A few years later I wanted to play the pipe organ but that presupposes being good at piano. Alas. I'm stuck as a member of the listening audience, but I bought a slew of LPs back then--which I still have.
When I came to Stanford for grad school in 1954, Leland was a grad student at UC Berkeley across the Bay. We'd meet every month for a Sunday afternoon organ recital at Grace Cathedral San Francisco. Their Aeolian Skinner Organ is among the best on the West Coast. A whole new chapter of my life opened up. It was all about Pipe Organs--Classical and Theater. I met a wonderful organ builder, Richard Stenger Jr., who installed organs for the Canadian builders, Casavant Freres. Dick taught me all about flu pipes, reed pipes, voicing, wind pressures and tuning. He had time for Wurlitzers, Hope Jones, and Robert Morton theater organs--as well as Aeolian Skinners, and all manner of church and concert organs alike. Dick introduced me to such notable organists as Pierre Cochlereau, E. Power Biggs, Virgil Fox, Karl Richter, Marie Claire Alain and more. After discovering a two-manual theater organ in the Lost Weekend Bar in San Francisco at 19th and Taraval Streets, I persuaded Dick and Roy Long to spend whole weekends refurbishing their Wurlitzer Theater Organ. We were inspired by Larry Vannucci the bar's popular theater organist. Larry saw to it that we heard him play most all the existing theater organs still playing in the Bay Area. My record collection kept growing.
When Dick Stenger installed a Casavant organ in St. Mark's Episcopal Church Palo Alto, I dutifully donated my bass reflex speaker with 18" woofer and McIntosh Amp, since there was no room in the organ loft for the bottom pedal octave pipes which would have been 32 feet long.

Several years ago I discovered a wonderful organist in France, Guillaume Le Chevalier. After listening to all of his You Tube recordings I tracked him down on Instantagram. See what you think, and pray for him. Also excellent these days are Olivier Penin and Matthias Havinga. One new Facebook friend is Jan Lieberman, 16, from Germany. Apparently it's time for a whole new set of talented organists rising in Europe. Never mind that I'm hard of hearing in my old age, helped somewhat by hearing aids. Can't wait till we get our all-new bodies in the First Resurrection.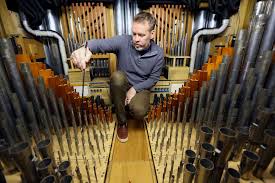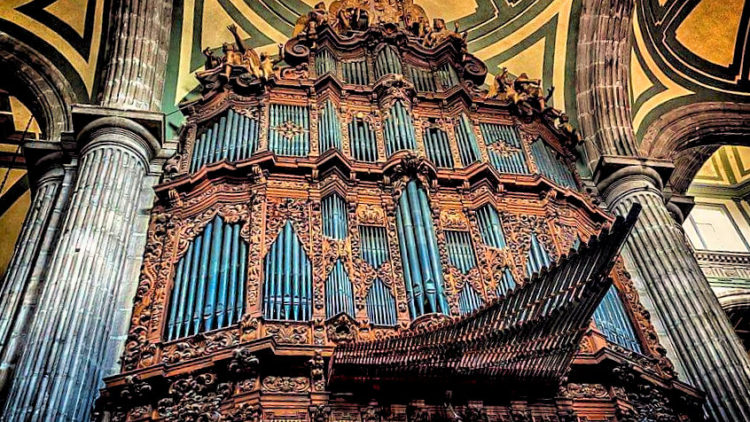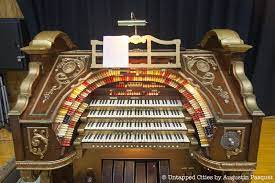 Antiphonal Choirs in Heaven

Ever since my NDE (Near-Death Experience) in June 2017, I have experienced healing of memories ranging from childhood to today -- with clarity and vividness I never had known before. I have only two books on heaven in my library. Both are so dull I never consult them. But I'm keenly interested in what happens when I "graduate" from this life and go there to the real heaven at last--to New Jerusalem, a specific place.
I am convinced heaven will far exceed anything my imagination can come up with. I had however, until today, been thinking of the next life as a place of gardens and children, friends and time-travel adventures. Today I realize there will be great choirs, masterpieces of art, symphonies and choirs of angels. I estimate heaven will initially be home to tens of billion people from every nation, and from 2000 years of history! See Citizens of New Jerusalem.
Followers of Jesus Christ are justified by faith. This suggests to me that New Jerusalem will have personalized living spaces, plus public places. We are to avoid laying up treasures in heaven before we get there, but life in heaven will not be drab. We will have treasures in heaven waiting for us! It's pointless to acquire property and wealth while stuck down on the planet. Send your true wealth on ahead!
"Come now, you rich, weep and howl for the miseries that are coming upon you. Your riches have rotted and your garments are moth-eaten. Your gold and silver have corroded, and their corrosion will be evidence against you and will eat your flesh like fire. You have laid up treasure in the last days." (James 5:1-3)

"Do not store up for yourselves treasures on earth, where moth and rust consume and where thieves break in and steal; but store up for yourselves treasures in heaven, where neither moth nor rust consumes and where thieves do not break in and steal. For where your treasure is, there your heart will be also." (Matthew 6:19, 20)

"Sell your possessions, and give to the needy. Provide yourselves with moneybags that do not grow old, with a treasure in the heavens that does not fail, where no thief approaches and no moth destroys. For where your treasure is, there will your heart be also." (Luke 12:33-34)

 "Behold, I am coming soon, bringing my recompense with me, to repay each one for what he has done. (Matthew 22:12)
But rather than focusing on gardens the Bible alludes to heaven as a great city. Apparently the City of God will have both houses and gardens.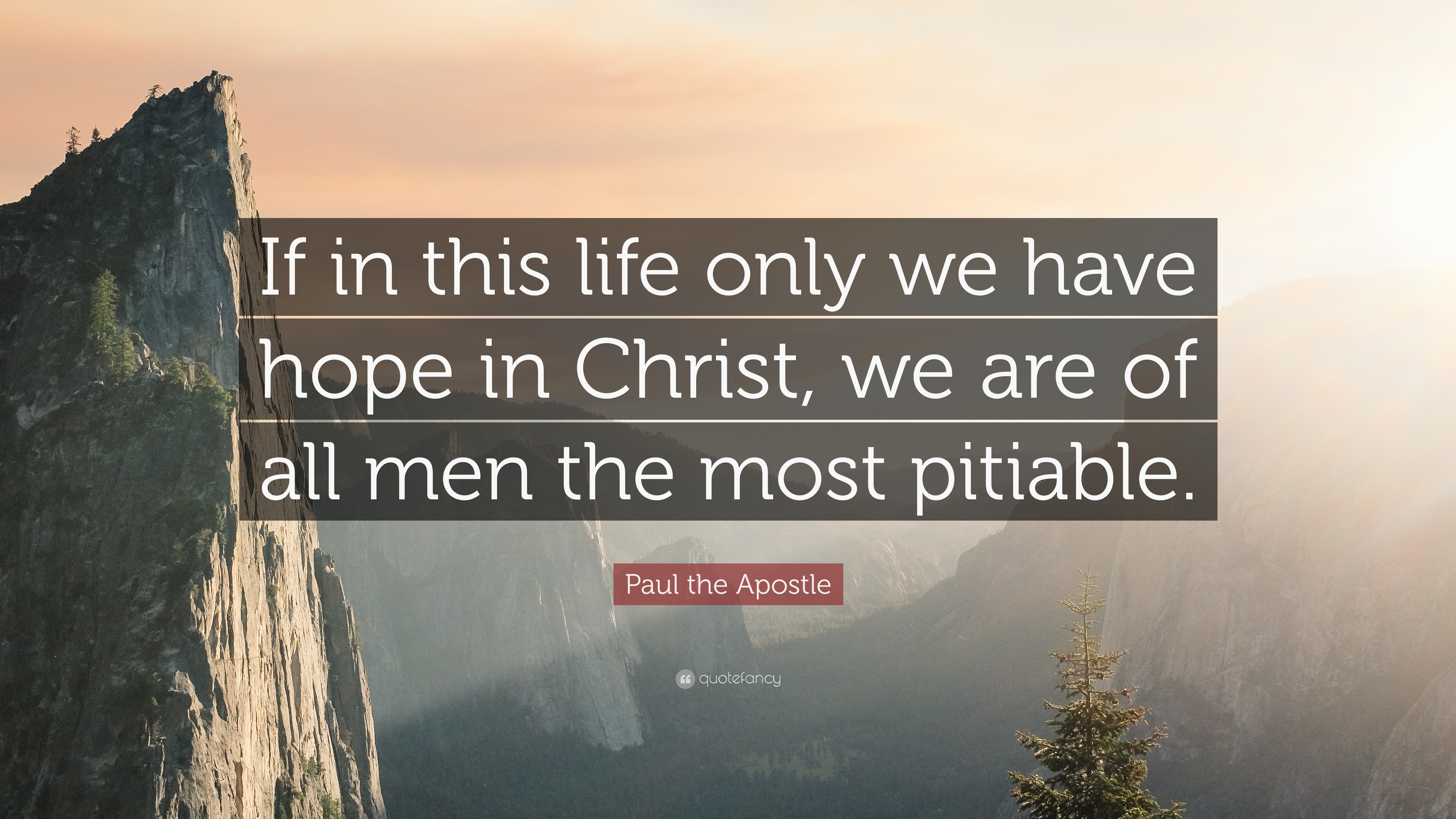 Abraham Looked for a City
Abraham (Four thousand years ago) looked forward to living in New Jerusalem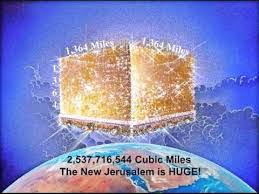 Now faith is the substance of things hoped for, the evidence of things not seen. For by it the elders obtained a good testimony. By faith we understand that the worlds were framed by the word of God, so that the things which are seen were not made of things which are visible... 

By faith Abraham obeyed when he was called to go out to the place which he would receive as an inheritance. And he went out, not knowing where he was going. By faith he dwelt in the land of promise as in a foreign country, dwelling in tents with Isaac and Jacob, the heirs with him of the same promise; for he waited for the city which has foundations, whose builder and maker  is God. By faith Sarah herself also received strength to conceive seed, and she bore a child when she was past the age, because she judged Him faithful who had promised. Therefore from one man, and him as good as dead, were born as many as the stars of the sky in multitude--innumerable as the sand which is by the seashore...
These all died in faith, not having received the promises, but having seen them afar off were assured of them, embraced them and confessed that they were strangers and pilgrims on the earth. For those who say such things declare plainly that they seek a homeland.  And truly if they had called to mind that country from which they had come out, they would have had opportunity to return. 

But now they desire a better, that is, a heavenly country. Therefore God is not ashamed to be called their God, for He has prepared a city for them. By faith Abraham, when he was tested, offered up Isaac, and he who had received the promises offered up his only begotten son, of whom it was said, "In Isaac your seed shall be called," concluding that God was able to raise him up, even from the dead, from which he also received him in a figurative sense....And all these, having obtained a good testimony through faith, did not receive the promise, God having provided something better for us, that they should not be made perfect apart from us. (Hebrews 11)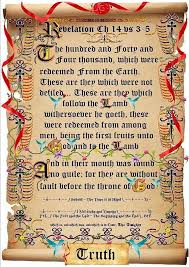 The Choirs of Heaven Sing to the Beleaguered of Earth
The One Hundred Forty Four Thousand and their Millions of Followers
Then I looked, and behold, a Lamb standing on Mount Zion,
and with Him one hundred and forty-four thousand,
having His Father's name written on their foreheads.
And I heard a voice from heaven, like the voice of many waters,
and like the voice of loud thunder.
And I heard the sound of harpists playing their harps. 
They sang as it were a new song before the throne,
before the four living creatures, and the elders;
and no one could learn that song except the hundred and forty-four thousand
who were redeemed from the earth.

 These are the ones who were not defiled with women, for they are virgins.
These are the ones who follow the Lamb wherever He goes.
These were redeemed from among men, 
being firstfruits to God and to the Lamb.  
And in their mouth was found no deceit, f
or they are without fault before the throne of God.  

Then I saw another angel flying in the midst of heaven,
having the everlasting gospel to preach
to those who dwell on the earth
—to every nation, tribe, tongue, and people—  
saying with a loud voice,
"Fear God and give glory to Him,
for the hour of His judgment has come;
and worship Him who made heaven and earth,
the sea and springs of water."

And another angel followed, saying,
"Babylon is fallen, is fallen, that great city,
because she has made all nations drink
of the wine of the wrath of her fornication."

 Then a third angel followed them,
saying with a loud voice,
"If anyone worships the beast and his image,
and receives his mark on his forehead or on his hand,
 
"he himself shall also drink of the wine of the wrath of God,
which is poured out full strength into the cup of His indignation.
He shall be tormented with fire and brimstone
in the presence of the holy angels and in the presence of the Lamb.
 
"And the smoke of their torment ascends forever and ever;
and they have no rest day or night,
who worship the beast and his image,
and whoever receives the mark of his name."
 
Here is the patience of the saints;
here are those who keep the commandments of God and the faith of Jesus.

 Then I heard a voice from heaven saying to me, 
"Write: 'Blessed are the dead who die in the Lord from now on.' "
"Yes," says the Spirit, "that they may rest from their labors,
and their works follow them."  
(Revelation 14)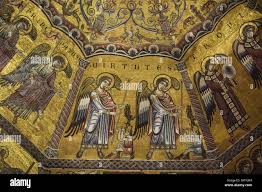 by Ray Stedman
John Wesley once said, "Give me a hundred men who love nothing but God and hate nothing but sin, and I will shake the whole world for Christ." I think Wesley probably underestimated, because in the 14th chapter of the book of Revelation, to which we come this morning, we read that Jesus chose not just 12, not even 100, but 144,000 men, and with that number he would to shake the world in the closing days of this age. In Chapter 7 we saw these 144,000 were chosen out of all the tribes of Israel, 12,000 from each tribe. In Chapter 14 they reappear, and we will see their ministry described:
Then I looked, and there before me was the Lamb, standing on Mount Zion, and with him 144,000 who had his name and his Father's name written on their foreheads. And I heard a sound from heaven like the roar of rushing waters and like a loud peal of thunder. The sound I heard was like that of harpists playing their harps. And they sang a new song before the throne and before the four living creatures and the elders. No one could learn the song except the 144,000 who had been redeemed from the earth. These are those who did not defile themselves with women, for they kept themselves pure. They follow the Lamb wherever he goes. They were purchased from among men and offered as firstfruits to God and the Lamb. No lie was found in their mouths; they are blameless. (Revelation 14:1-5 NIV)
It is important to see exactly the location where these 144,000 and the Lamb are seen. The opening sentence tells us they were "standing on Mount Zion" -- the temple mount in Jerusalem. This means that they were on earth, in Jerusalem, not in heaven. And they are seen together, the Lamb (Jesus). They are 144,000 male Jews chosen out of Israel -- "Christ's Commandos," as we called them earlier.
I want to try and put some loose ends together here. According to the promise of Jesus given to the seven churches in the opening chapters of this book, he told them in several places that he would take the church (i.e., the true believers of this present age), to be with him before this last seven-year period would begin upon the earth. This was accomplished, as Paul describes it in First Thessalonians 4, in what is called the "rapture" (or departure) of the church to be with Christ. The last word of that Thessalonians passage is, "so shall we ever be with the Lord," (1 Thessalonians 4:17b KJV).
The problem that people get into at that point is they think that being "with the Lord" in heaven means to be taken far off into space somewhere. We all have difficulty thinking of heaven as being right here on earth as well as off in space. In other words, heaven is another dimension of existence just beyond our present senses. You can be in heaven and still be on earth at the same time. As I read these prophetic passages I am more and more convinced that this will be the case -- the church is with the Lord, but the Lord is on earth during the whole last seven years. The church is with him, but invisible to the rest of the world, and ministering to this select group of 144,000 Jews as Jesus appears to them from time to time. If this is true, Jesus will be in exactly the same condition with them as he was with the eleven disciples after his resurrection, when for a period of 40 days he appeared from time to time to them. At different times and in different places he was with them, and yet he would not be with them; he would step back into the realm of invisibility after appearing in their midst. This seems to be the situation here. These are not only 12 disciples -- they are 12 times 12 times 1,000 -- all men of Israel chosen for a special work on earth during these last days. If you can put that scene into your imagination you will get a much clearer picture of what is going on in these scenes. Now let us look at the characteristics of these 144,000. We are told five things about them:
First, they learn a new song which they hear from heaven. Remember, heaven is not way off somewhere, it is just beyond the realm of visibility. They hear a great group singing the song of the redeemed. We are not told precisely who it is that sings, but you will notice they are identified with a pronoun. Verse 3 says, "And they sang a new song before the throne and before the four living creatures and the elders." Who are "they"? It is apparently a huge group. They make a sound like the "roar of rushing waters and like a loud peal of thunder." But it was a sweet sound -- "like that of harpists playing their harps." Surely, what the 144,000 hear is the church as it is "with the Lord," singing his praises and singing the song of the redeemed! These 144,000 are living men, still on earth, not yet glorified or transfigured, but following the Lord as he appears to them from time to time as we see him here now on Mount Zion. In other words, they are men who march to a different drum beat. It was Henry David Thoreau who said, "If a man does not keep pace with his companions, perhaps it is because he hears a different drummer." Here is a group of committed men who listen to different drum beat; they follow the music of heaven! They can learn the song of the redeemed because they know themselves what redemption means. They, too, have been redeemed.
Second, we are told they kept themselves for the Lord only. They were separated unto him. The phrase is, "they did not defile themselves with women." Now don't get upset, ladies. These are not chauvinists; they are celibates. This is not a put-down of marriage, or of sex. It is a reference to what these 144,000 would do. For them to be married would be defiling because it is outside the will of God for them. That is all this means. They are separated unto the Lord to be his, just as the Apostle Paul was. Paul tells us in several places that he was committed to celibacy. He was single, and he devoted his life to the Lord as an unmarried man. He knew it was not the will of God for him to be married. So these men follow Christ completely. They are free to do so without any ties with anyone else because they were called to a dangerous and demanding work and needed to be unencumbered in following the Lamb wherever he went.
That is the third thing said of them. They followed the Lamb throughout the earth. I believe that these 144,000 are the brethren whom our Lord refers to in Matthew 25, when he tells us that where he tells us that when he comes again as the Son of Man he will sit on his throne and will judge the nations on the basis of how they treated the "least of these my brethren" -- "Inasmuch as you have done it [or did not do it] unto the least of these my brethren, you have done it [or not done it] unto me," (Matthew 25:40 KJV). The world's treatment of these Jewish Christians will reveal where each individual's heart loyalty is truly found, during these terrible days of worldwide judgment. The fourth thing said is they are the "firstfruits" of the harvest during the tribulation period. We already have seen part of this in Chapter 7 -- the great multitude which no man can number that come from every "tribe and nation and people and language" (Revelation 7:9 NIV) in response to the preaching of these 144,000. We will see another aspect of that when we come to Verses 14-16 of this chapter.
The fifth thing that is said about these is they are transformed men. They are clearly born again. "No lie was found in their mouths; they are blameless," i.e., without blemish. They have been cleansed and changed by grace -- just as we also have been, if we know the Lord. Jude tells us that true believers now will be presented before God's presence "without fault and with great joy," (Jude 1:24). So it is also with these redeemed Jews who recognize their once-crucified Messiah and follow him faithfully wherever he goes. At this point the scene suddenly changes, and John sees three angels flying through the heavens making three important announcements. This first one is given in Verses 6 and 7:
Then I saw another angel flying in midair, and he had the eternal gospel to proclaim to those who live on the earth -- to every nation, tribe, language and people. He said in a loud voice, "Fear God and give him glory, because the hour of his judgment has come. Worship him who made the heavens, the earth, the sea and the springs of water." (Revelation 14:6-7 NIV)
This is called here the "eternal gospel," i.e., the everlasting gospel. We learn from the angel's words that it is the gospel of creation; it is the witness to God that nature unceasingly gives. People are told to worship him who "made the heavens, the earth, the sea and the springs of water." That is the fundamental witness of God to found everywhere in the world. It is the witness that no one can miss because it is manifest all around us. As the words of Psalm 19 proclaim, "The heavens declare the glory of God. The firmament shows his handiwork. Day unto day utters speech, and night unto night shows knowledge," (Psalms 19:1-2 KJV). We are part of nature.
Our own nature witnesses that there is a God. It takes four years of college and two years of postgraduate work to deny that! Nature is everywhere testifying to the existence and the glory of God. What it says is, "There is a God and you cannot live without him. You breathe by him. You think by him." As Paul said to the Athenians, "In him we live and move and have our being" (Acts 17:28) -- everybody, without exception does. So this gospel declares, "Since there is a God, and you cannot exist without him, therefore, worship him!" It is the fundamental cry of nature.
In the great faith chapter in Hebrews 11, the writer says in Verse 6, "He who comes to God must believe that he is and that he is a rewarder of those who diligently seek him," Hebrews 11:6 KJV). Paul rings the changes on this in Romans 1, in the words, "What may be known about God is plain to them," (Romans 1:19 NIV). God has made it plain through the things that he has created. This becomes the basis for the ultimate judgment of mankind. God will say, in effect, to people in that day, "If you knew that I was essential to you, did you worship me?" That is the gospel by which men will be judged when, as it says, "the hour of his judgment has come." A second angel now cries out in Verse 8:
A second angel followed and said, "Fallen! Fallen is Babylon the Great, which made all the nations drink the maddening wine of her adulteries." (Revelation 14:8 NIV)
This is the first mention in Revelation of "Babylon the Great." It will move onto center stage in Chapters 17 and 18. It is the woman who rides the beast that we referred to briefly last week. It is, as we shall see when we come to those chapters, the false church, that which professes to be Christian but really is not, the church that does go through the great tribulation! Before it appears, God wants us to know that it is treacherous and adulterous, and it will fall in due course. Then a third angel speaks:
A third angel followed them and said in a loud voice: "If anyone worships the beast and his image and receives his mark on the forehead or on the hand, he, too, will drink of the wine of God's fury, which has been poured full strength into the cup of his wrath. He will be tormented with burning sulfur [or brimstone] in the presence of the holy angels and of the Lamb. And the smoke of their torment rises for ever and ever. There is no rest day or night for those who worship the beast and his image, or for anyone who receives the mark of his name." (Revelation 14:9-11 NIV)
We saw in Chapter 13 how the Antichrist exerts economic control of the whole world. No one can buy or sell without the mark of the beast imprinted into the back of the hand or on the forehead. According to this passage, the angel announces this is a fatal choice. Anyone who receives this mark shall experience the fury of God's wrath to the last dregs.
This is what is often called "hellfire and brimstone" preaching. It is regarded as contrary to the gospel of love. But all through the Bible you see that God's love is manifest to men everywhere in urging them to escape this judgment. God in love pleads with people, "Do not go on to this end!" But ultimately he must judge those who refuse his offer of grace. He says, in effect, "I love you and I can provide all you need. Therefore, love me, and you will find the fulfillment your heart is looking for." But many men and women say, "No, I do not want that. I will take your gifts, I will take all the good things you provide, but I do not want you! Let me run my own life. Let me serve my own ends. Let me have my own kingdom." To such, God ultimately says, "All right, have it your way!"
God has three choices: First, he can let rebellion go on forever and never judge it. In this case the terrible things that are happening on earth, all these distressing injustices, the cruelty, the anger, the hate, the malice, the sorrow, the hurt, the pain, the death that now prevails will go on forever. God does not want that, and neither does man. Second, God can force men to obey him and control them as robots. But he will never do that because that means they cannot love him. Love cannot be forced. Therefore, third, the only choice God really has is that he must withdraw ultimately from those who refuse his love. He must let them have their own way forever. That results in terrible torment of godlessness. If God is necessary to us, then to take him out of our lives is to plunge us into the most terrible sense of loneliness and abandonment that mankind can know. We have all experienced it to some degree when we get what we want and then discover we do not want what we have got! For that sense of bored emptiness to go on forever is unspeakable torment. Now, once again in the midst of this bleak scene, the saints of that day are encouraged:
This calls for patient endurance on the part of the saints who obey God's commandments and remain faithful to Jesus.
Then I heard a voice from heaven says, "Write: Blessed are the dead who die in the Lord from now on."
"Yes," says the Spirit, "they will rest from their labor, for their deeds will follow them." (Revelation 14:12-13 NIV)
When the earth is filled with violence and widespread hate, the work of the saints of that day is to wait. "This calls for patient endurance on the part of the saints," a determination not to yield at any point or to give way to the glorification of man in that day.
Then the promise comes from the voice of the Spirit himself. John is told to write this down as a special guarantee: "Blessed are the dead who die in the Lord from now on." Why does he add "from now on?" It has always been true, has it not, that the dead who die in the Lord are blessed? I have stood at many gravesides and repeated these words, "Blessed are the dead who die in the Lord. They shall rest from their labor and their deeds will follow them." That has always been true, but there is a special reason why John is told to add the words, "from now on." It is because the saints of that day it will feel as if they have missed the resurrection! The church has already been taken out of the world, some by resurrection and some by transformation, and these believers know this. Those that once were here are gone suddenly, transformed by the Lord himself. As Paul said, "in a moment, in the twinkling of an eye, we shall be changed," (1 Corinthians 15:52). To those saints who are on earth after that, it will raise the troubling thought that when they die, they are not sure that they will be included in the resurrection, for it is already past.
It is exactly the same problem that the Thessalonian Christians faced when Paul wrote his first letter to them. They thought that when their loved ones died they would miss the rapture because they saw that event in terms of catching up or snatching away living saints. So they had written to Paul about it and he said to them, in effect, "Don't worry, your dead loved ones will make it. The Lord himself will come, 'and the dead in Christ shall rise first, then we which are alive and remain shall be caught up with them in the clouds to meet the Lord in the air, and so shall we ever be with the Lord,'" (1 Thessalonians 4:13-17). So these saints of the last days are given that special reassurance of the Spirit: "Blessed are the dead who die in the Lord from now on. They, too, shall rest from their labor, and their deeds will follow them." Now once again the scene changes. We learned in the first section that the 144,000 from the tribes of Israel are the "firstfruits" of the harvest of the last days. If they are the firstfruits, now comes the rest of the harvest:
I looked, and there before me was a white cloud, and seated on the cloud was one "like a son of man" with a crown of gold on his head and a sharp sickle in his hand. Then another angel came out of the temple and called in a loud voice to him who was sitting on the cloud, "Take your sickle and reap, because the time to reap has come, for the harvest of the earth is ripe." So he that was seated on the cloud swung his sickle over the earth, and the earth was harvested. (Revelation 14:14-16 NIV)
We must ask, who is this one seated on the cloud "like a son of man," wearing a victor's crown and holding a sickle in his hand? There can hardly be any doubt: it is the Lord Jesus. He himself had given (this to) his disciples in Matthew 13, in the parable of the wheat and the weeds (Matthew 13:24-30, 13:36-43). In the parable, the servants had asked the Lord, "Shall we pull up these weeds?" But he said to them, "No, let both grow together until the harvest, and then I will tell the harvester, 'First collect the weeds and tie them in bundles to be burned, and then gather the wheat and bring it into my barn.'" Then Jesus interpreted that parable to the disciples, saying, "The harvest is the end of the age (the 7-year period to which we have come in this book), and the harvesters are the angels." This agrees exactly with what we have here. The angels announce that the time of harvest has come, and the words of Jesus in Matthew 13 will be literally fulfilled. Let me read them to you:
"The Son of Man will send out his angels, and they will weed out of his kingdom everything that causes sin and all who do evil. They will throw them into the fiery furnace, where there will be weeping and gnashing of teeth. Then the righteous will shine like the sun in the kingdom of their Father. He who has ears, let him hear." (Matthew 13:41-43 NIV)
These are very clear words from the lips of Jesus himself. But there is still another scene of harvest:
Another angel came out of the temple in heaven, and he too had a sharp sickle. Still another angel, who had charge of the fire, came from the altar and called in a loud voice to him who had the sharp sickle, "Take your sharp sickle and gather the clusters of grapes from the earth's vine, because its grapes are ripe." The angel swung his sickle on the earth, gathered its grapes and threw them into the great winepress of God's wrath. They were trampled in the winepress outside the city, and blood flowed out of the press, rising as high as the horses' bridles for a distance of 1,600 stadia [which is about 180 miles]. (Revelation 14:17-20)
Is this the same story of harvest twice-told? No. You will notice the first harvest is a harvest of wheat. It is cut with a sickle, and it is a separation of the true wheat from the false-looking wheat (darnel is literally the word, "the tares of the field"). Darnel looks like wheat at first, but it is not. As we have seen, the angels will separate the two. But this is clearly a grape harvest, a vintage harvest. The vine in Scripture is frequently a symbol of Israel. The prophet Isaiah, in Chapter 5, uses this symbol, describing Israel as a vine brought out of Egypt and planted in a beautifully cared-for land by God himself. Psalm 80 refers to the same thing -- Israel is a vine brought out of Egypt. At the Last Supper, the Lord himself said, "I am the true vine and you are the branches" (John 15:5a NIV), speaking of his Jewish disciples.
As a symbol of Israel, the wine-press describes the judgment of apostate Israel. Strangely, most of the present nation of Israel does not believe their own Scriptures. Many of them are atheists. Many of them deny the Word of God in the Old Testament, or that it applies to them as a special people at all. This is, therefore, the judgment of apostate Israel. It is called in Jeremiah 30, "the time of Jacob's trouble," (Jeremiah 30:7b). Many other Scriptures describe it. It will be a time of warfare once again against Israel, beginning with an invasion of the nation by great armies from the north. Palestine is overrun. It is at this time when the woman (true Israel) whom we saw in Chapter 12 flees to hide in the desert. But apostate Israel is destroyed, and Jerusalem is sacked and partially destroyed. You can read that in Zechariah 14. The prophet Joel describes it in vivid language. Hear these words from his third chapter:
  Let the nations be roused;
    let them advance into the Valley of Jehoshaphat [which means "God judges"],
  for there will I sit
    to judge all the nations on every side.
  Swing the sickle,
    for the harvest is ripe.
  Come, trample the grapes,
    for the winepress is full
    and the vats overflow --
  so great is their wickedness." (Joel 3:12-13 NIV)
Obviously this is the same scene as we have here. Notice, by the way, in Verse 20, the change from a symbol to the literal meaning. Grapes are thrown into the winepress (that is a symbol), but blood pours out -- that is the literal meaning of pressed grapes or wine. When we take the Lord's Supper, wine symbolizes the blood of Christ for us. Here, blood covers the land for 180 miles, the length of Israel. It is a terrible scene of judgment. We will come to it again in the next two chapters where we will look at it in more detail. I must leave this now, for the moment, but I want to remind you that beyond these scenes of judgment, beyond these terrible descriptions of what is to come upon the earth, beyond the blood, beyond the slaughter, beyond the darkness, beyond the heartache and the sorrow and the misery, when the land is covered with blood from end to end, there is coming a new day, a wonderful day, a time that the prophets have described. Beyond the time of Jacob's trouble is the time when Israel shall blossom like a rose, and like a vine spread its branches throughout the whole of the earth, and their Messiah will reign amidst his people over the whole world. It is the utopia that men have dreamed of for centuries. That is what God is working toward, and that is what will eventually come to pass. I hope you are facing your own personal relationship to these things. God is always asking, "If you know that I am the One who is necessary to your very existence, do you worship me? Will you give yourself to me?" This is the choice we all must make.
Prayer
Our Father, we thank you for your wonderful word of truth. How clear it is! How true it is! We pray that the Spirit of grace may impress upon our hearts the degree to which you have gone in order to redeem men from their wicked ways, from their evil hearts, from the evil that is present in everyone of us. We thank you that you have found a way to cleanse and wash and make us new and fresh again. Help us to lay hold of that while the time is ripe. We ask in Jesus' name. Amen. --Ray Stedman. The Time of the Harvest.


Supplemental Reading
The Management of the Universe
New Jerusalem Entry Requirements 
Bema 1  Bema 2  Bema 3 
-----------------------------------------
Music

Fifty Miles of Elbow Room
Carter Family 
Dry Branch Fire Squad 
The Lambert Dolphin Music Library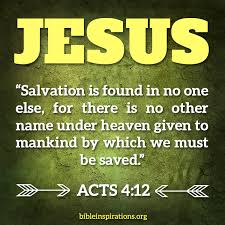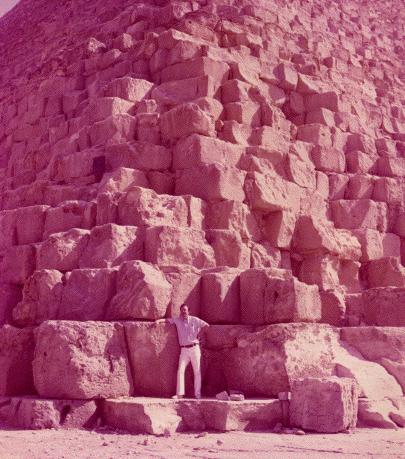 Lambert Dolphin's Main Library
Email Lambert Dolphin
Archive for Newsletters
Library Annex (800+ new articles since 2018)  
Help Thyself. No Charge
August 28, 2021. November 26, 2022. June 12, 2022.