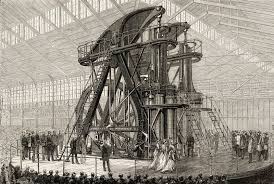 The Consequence Engine
We physicists often remind ourselves that there are no uncaused effects in the universe. Even in very ordinary events going on around us, there is always a preceding chain of linked causes. In flipping a coin many times, one averages 50% heads and 50% tails. But the outcome of each single throw of the coin has been determined by a multiplicity of very real variables. Fluctuations in the stock market are all caused, though no one has yet unraveled all the contributing variables. Thus there is no entity in the universe called "chance" which is causing coins to fall as they do. According to the Bible, God is behind the Laws of physics (and the moral Law). Nothing happens that God does not permit, and ultimately nothing happens that He does not cause to happen.
"[God] works [energizes] all things according to the counsel of His will" (Ephesians 1:11).
All of us have had some sample, some contact, some encounter with the power of nature -- we are awed by the mighty thundering of a storm that breaks upon our heads suddenly, or by the power of breakers dashing upon the shore. In some way, we find demonstrated to us the power of nature. God is a God of power, and that power indicates to us a force behind nature. Nature is alive with power. We are told that everything is in motion -- the atoms that constitute this pulpit are constantly in motion. And behind the motion is the pulsating force of energy. Nature is one great mass of energy. It bespeaks, therefore, of mighty power that tells us of the existence of God.
But, more than that, all of us have experienced some knowledge of the sovereignty of God in nature. We don't play around with the laws of nature. Have you noticed that? When we discover a natural law, we are careful to observe it because, oftentimes, our very lives are at stake.
"You don't go fooling around with the law of gravity. You don't get on top of a 15-story building and shove your hands in your pockets and nonchalantly stroll over the ledge to show people how superior you are to the law of gravity. You won't break the law of gravity -- you'll just illustrate it. They'll just scoop you off the pavement!

We don't play around with the laws of electricity. When a wire is charged with 10,000 volts, we know that it will operate according to a strict and precise law, and we are careful to observe that law because one little mistake is enough to cause us to forfeit our life. Nature is sovereign. It has the right to do what it was made to do, and in that we see the sovereignty of God -- his right to be God, his right to choose, and his right to set up nature according to his idea, not ours. This, if acted upon, is the minimum basis man needs to know God -- and every man knows this. This is what Hebrews 11:6 says. But I stress the words if acted upon. It is not enough just to know about God's sovereignty: It must govern us. It must control us. It must do something to us."
(Ray C. Stedman).
Just as there are great "natural" (built-in) laws at work in the material world, so there are also even more important laws at work in the moral sphere. The God of the Bible is a Just God, as well as a loving and merciful God: He rewards the good and eventually punishes all evil. No detail escapes His attention.
Many people suppose that God, being good, grants general amnesty to people, adding up our good deeds, subtracting the bad, and throwing in extra mercy so that most everyone gets into heaven somehow. Actually this is a long way from the truth one finds in the Bible. Every human choice and every action has consequences, whether good or ill. We are all affected by the choices others make as well!
The Consequence Engine in Every Day Life
It is obvious that ordinary daily life is full of consequences. Driving over the speed limit can lead to an expensive traffic ticket. Driving under the influence can have more severe consequences. Not paying the rent usually causes a renter to loose his residence. Not showing up for work on time can get one fired. The slightest disobedience to the Drill Sergeant in military basic training can prove painfully costly.
"Sensible" people who are law-abiding and "moral" cause less trouble for themselves in this life, and are better off as long as they live--compared to the person who is irresponsible, or promiscuous, who abuses booze and drugs and can't hold a job. Neither type of individual may end up in heaven, but this present life is better off for people who see the intrinsic order in the world and who follow it as best they can, even if their motives are self-serving, and even if they do not know God.
A common humorous expression goes, "no good deed goes unpunished." Actually God takes note of everything going on--nothing escapes his notice. Very often we do not know who among us has a relationship with God and who does not. Seldom do we know the motives of another man's heart--let alone our own motives. But God knows and God sees:
Jesus looked up and saw the rich putting their gifts into the treasury, and He saw also a certain poor widow putting in two mites. So He said, Truly I say to you that this poor widow has put in more than all; For all these out of their abundance have put in offerings for God, but she out of her poverty put in all the livelihood that she had." (Luke 21:1-4)
The Consequence Engine and the Non-Christian
The vast majority of people in the world are uninterested in knowing the real God. They are actually enemies of God. (Our general animosity towards the real God is the main reason for the invention of earth's many religions). God grants everyone enough knowledge of His existence and of His attributes so that all men everywhere are without excuse, (Romans 1:18-21). When people hear, but reject, the gospel of Jesus Christ, God ordinarily leaves such people alone and they live out the rest of their lives--often in relative peace and even prosperity. There seem to be no immediate obvious negative consequences to their unbelief. Because the silent, invisible wrath of God rests upon all men who reject Him, there is gradually increasing emptiness in the lives of those who refuse God's grace and mercy (John 3:36). In Ecclesiastes, Solomon states clearly that enjoyment in life is a gift from God given only to those who please Him--and not obtainable any other way!
"There is nothing in a man than that he should eat and drink, and that his soul should enjoy good in his labor. This also, I saw, was from the hand of God. For who can eat, or who can have enjoyment, more than I? For God gives wisdom and knowledge and joy to a man who is good in His sight; but to the sinner He gives the work of gathering and collecting, that he may give to him who is good before God. This also is vanity and grasping for the wind." (Ecclesiastes 2:24-26)
Nonbelievers do not cease to exist when they die, nor do they pass into limbo or purgatory. After death they end up intact and conscious at the "last" judgment (2) described in Revelation 20:
Then I saw a great white throne and Him who sat on it, from whose face the earth and the heaven fled away. And there was found no place for them. And I saw the dead, small and great, standing before God, and books were opened. And another book was opened, which is the Book of Life. And the dead were judged according to their works, by the things which were written in the books. The sea gave up the dead who were in it, and Death and Hades delivered up the dead who were in them. And they were judged, each one according to his works. Then Death and Hades were cast into the lake of fire. This is the second death. And anyone not found written in the Book of Life was cast into the lake of fire. (Revelation 20:11-15)
The record books of life are being kept every day by recording angels who miss no details. Judgment is totally fair and just--even for the lost. Punishment is appropriately proportional, following the great principle outlined in Romans 2--God weighs the motives of the heart as well as behavior, and He takes into account the individual's actual knowledge of God.
It may seem to some harsh and unfair, but no human being can enter heaven on his or her own merits. It is only by trusting in the work of Jesus on our behalf that we are qualified.
The consequence engines of life, inexorable and unavoidable though they may be, do not usually bring immediate consequences in response to our actions. An old Proverb says, "The mills of God's justice grind exceedingly slow--but they grind exceedingly fine." Because we often do not see the negative consequences of our bad choices right away, we are often persuaded to make bigger and more foolish mistakes. Because God's judgments are usually long delayed in time, many think the Lord never judges anyone at all.
The Consequence Engine and the Christian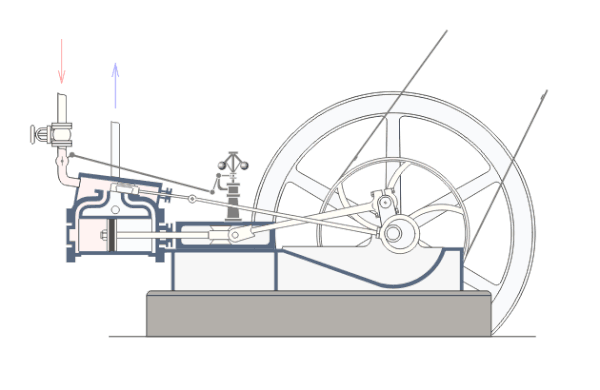 Non-Christians are said to be "dead in trespasses and sins" (Ephesians 2) and therefore they are quite unable to do anything which pleases God. However for the individual who has entered into a personal relationship with God, everything one does matters! The consequence engine runs full time and at full tilt--both in regard to good and to ill--for those who follow Jesus with a committed heart. Christians are not judged for their sins (3)--which have been paid in full by Jesus--but certainly we are thoroughly evaluated for all our choices in life--like everyone else. All of our choices in life have negative or positive consequences.
The Negative Consequence Engine
Negative consequences in time and eternity occur when a follower of Jesus Christ does things in his or her own natural energy and strength. A number of New Testament passages highlight this:
Now the works of the flesh are evident, which are: adultery, fornication, uncleanness, lewdness, idolatry, sorcery, hatred, contentions, jealousies, outbursts of wrath, selfish ambitions, dissensions, heresies, envy, murders, drunkenness, revelries, and the like; of which I tell you beforehand, just as I also told you in time past, that those who practice such things will not inherit the kingdom of God. (Galatians 5:19-21)
One of the features of the negative consequence engine at work is that we do not get to choose the consequences of our sins. All sin is forgivable but all sin has consequences. (4) Negative consequences can involve lost opportunities for service, increased vulnerability to the same bad choices the next time we are tempted, and in some cases even an early death. (5) Some forms of life-style behavior exclude a person from entry into the kingdom of God altogether, thus revealing that many who say they are Christians never were in the first place (Matthew 7:21-29)! A list of these moral absolutes in the universe is found in 1 Corinthians 6:9-11 and yet another in Ephesians 5:1-6.
"The wages of sin"--which is death--are inevitable, inexorable, and unavoidable. Sin pays us back with boredom, guilt, shame, loneliness, confusion, emptiness, loss of purpose, and, in the end, with physical death itself--then final separation from God--unless we have laid hold of the saving life of Christ.
The negative consequence engine for the Christian should not be considered as punishment for sins--because Jesus has already been fully punished for the believers sins--all of them. Consequences of our bad choices is not the same thing as punishment for sin. God's corrective discipline of his wayward sons and daughters is also a separate matter (Hebrews 12:6-17).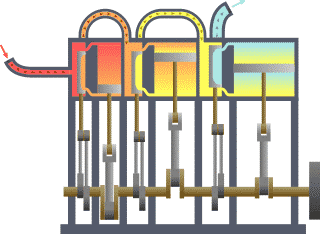 The Positive Consequence Engine
Like negative consequences in life, the effects of the positive consequence engine at work in our lives do not usually show up immediately. This is frustrating for folks who want instant gratification and who expect a daily rewards balance sheet. The big pay off for followers of Jesus is in the next life--not here and now.
"Do not lay up for yourselves treasures on earth, where moth and rust destroy and where thieves break in and steal; but lay up for yourselves treasures in heaven, where neither moth nor rust destroys and where thieves do not break in and steal. For where your treasure is, there your heart will be also." (Matthew 6:19-21)
"But recall the former days in which, after you were illuminated, you endured a great struggle with sufferings: partly while you were made a spectacle both by reproaches and tribulations, and partly while you became companions of those who were so treated; for you had compassion on me in my chains, and joyfully accepted the plundering of your goods, knowing that you have a better and an enduring possession for yourselves in heaven. Therefore do not cast away your confidence, which has great reward. For you have need of endurance, so that after you have done the will of God, you may receive the promise: 'For yet a little while, And He who is coming will come and will not tarry. Now the just shall live by faith; But if anyone draws back, My soul has no pleasure in him.' But we are not of those who draw back to perdition, but of those who believe to the saving of the soul." (Hebrews 10:32-39)
Positive consequences of knowing God include wonderful inner qualities of wholeness, fulfillment and contentment: Over time we become all we ever dream of being as whole men and women. "The fruit of the Spirit is love, joy, peace, longsuffering, kindness, goodness, faithfulness, gentleness, self-control. Against such there is no law." (Galatians 5:22-23)
This great principle--the law of sowing and reaping in life--has never been revoked, altered, or amended. The consequence engines connected with sowing and reaping run with 100% reliability century after century in every generation.
"Do not be deceived, God is not mocked; for whatever a man sows, that he will also reap. For he who sows to his flesh will of the flesh reap corruption, but he who sows to the Spirit will of the Spirit reap everlasting life. And let us not grow weary while doing good, for in due season we shall reap if we do not lose heart." (Galatians 6:1-9)
(In reality, most Christians find we may still be reaping the unpleasant long-term consequences of past bad choices and at the same time, as forgiven sinners, we are probably also sowing to the Spirit for a future positive harvest).
As explained in Romans, Christians have only two daily choices. We are all servants (slaves), and there are only two choices of which master we choose to serve:
Do you not know that to whom you present yourselves slaves to obey, you are that one's slaves whom you obey, whether of sin leading to death, or of obedience leading to righteousness? But God be thanked that though you were slaves of sin, yet you obeyed from the heart that form of doctrine to which you were delivered. And having been set free from sin, you became slaves of righteousness. I speak in human terms because of the weakness of your flesh. For just as you presented your members as slaves of uncleanness, and of lawlessness leading to more lawlessness, so now present your members as slaves of righteousness for holiness. For when you were slaves of sin, you were free in regard to righteousness. What fruit did you have then in the things of which you are now ashamed? For the end of those things is death. But now having been set free from sin, and having become slaves of God, you have your fruit to holiness, and the end, everlasting life. For the wages of sin is death, but the gift of God is eternal life in Christ Jesus our Lord." (6:16-23)
Yet another New Testament description of the consequence engine at work in the life of the Christian is described as that of building a house out of two different types of building material:
"According to the commission of God given to me, like a skilled master builder I laid a foundation, and another man is building upon it. Let each man take care how he builds upon it. For no other foundation can any one lay than that which is laid, which is Christ Jesus. Now if anyone builds on the foundation with gold, silver, precious stones, wood, hay or stubble--each man's work will become manifest (openly visible), for the Day (of the Lord) will disclose it, because it will be revealed (unveiled) with fire, and the fire will test what sort of work each one has done. If the work which any man has built on the foundation survives, he will receive a reward. If any man's work is burned up, he will suffer loss, though he himself will be saved, but only as through fire." (1 Corinthians 3:10-15)

"For we must all appear before the judgment seat of Christ, so that each one may receive good or evil, according to what he has done in the body. Therefore, knowing the fear of the Lord, we persuade men..." (2 Corinthians 5:10-11) (3)
The Wages of Sin
A vivid illustration of how the "law of sin and death" operates in our lives is given by the Apostle James.
"Let no one say when he is tempted, "I am tempted by God"; for God cannot be tempted by evil, nor does He Himself tempt anyone. But each one is tempted when he is drawn away (lured) by his own desires and enticed. Then, when desire has conceived, it gives birth to sin; and sin, when it is full-grown, brings forth death." (James 1:13-15)
James says that we must not attribute sin to God. God does not tempt us to sin. He is incapable of sin, He has no experience with sin. ("Temptation" and "testing" are similar--the same word in Greek is used for each. Temptation is the "solicitation to do evil"). James says that sin involves a surrender of the will to our inner desires. The terms "lured and enticed" are Greek words for hunting and fishing. The devil plays upon our desires--even healthy desires that are not in themselves sinful. The enemy attempts to get us to act in independence of God. When we do act on our own and yield to these desires from the heart--apart from God--an embryo is conceived in our inner being. The "child's" name is sin and that child is inevitably brought forth into the world as death. If we remember that death includes boredom, loneliness, guilt, emptiness, frustration, the absence of life and lack of blessing from God, it is easy to see the powerful metaphor James has chosen.
Christian Dynamics
What counts in life--actions that lead to positive consequences, are the works Jesus does in and through us when we make ourselves available to God. God does not want our best efforts on his behalf! The basic rule of Christian life is "nothing coming from me, everything coming from Him." We are not to give God our very best efforts. Self-improvement programs are of no avail. "Trying harder" doesn't cut it.
However, it is by trusting and acting on what God has promised that we unloose the power of God working in us so that the consequence engine runs in our favor. (6) Jesus is more than willing to live through us whenever we give Him permission. Someone has said, "There is no limit to what God will do through any individual, if that person doesn't are who gets the credit."
Usually when we come to know the Lord we abandon those bad habits which everyone agrees are socially undesirable--such as getting drunk, living in a life style that is sexually immoral, being dishonest in business, lying, stealing, cheating--and so on. These actions do spring from that fallen humanity we all have inherited from Adam. Actions which lead to sin arise within us from what the Bible calls "the flesh." (The flesh is another name for the totality of our fallen nature inherited from Adam.) Nothing good can ever come from the flesh and so our entire "old nature" had to be nailed to the cross when we were identified with Jesus in His death, burial and resurrection--that is, when we came to Christ and were spiritually reborn. (7)
What is harder to recognize and deal with regarding the flesh is its "good" side. (A perfect example of not dealing with the "good side" of the flesh is laid out before us in the story of King Saul's loss of his throne in 1 Samuel 15). In God's sight, there is nothing at all in us--in our natural lives--that is able to please God. We must die and be replaced by Christ living in and through us day by day, year after year. (8, 9, 10)
Jesus said to His disciples, If anyone desires to come after Me, let him deny himself, and take up his cross, and follow Me. For whoever desires to save his life will lose it, but whoever loses his life for My sake will find it. For what profit is it to a man if he gains the whole world, and loses his own soul? Or what will a man give in exchange for his soul? For the Son of Man will come in the glory of His Father with His angels, and then He will reward each according to his works." (Matthew 16:24-27)

For I through the law died to the law that I might live to God. OI have been crucified with Christ; it is no longer I who live, but Christ lives in me; and the life which I now live in the flesh I live by faith in the Son of God, who loved me and gave Himself for me. I do not set aside the grace of God; for if righteousness comes through the law, then Christ died in vain." (Galatians 2:19-21)
Identifying the "flesh" in our lives is a life-long task--the flesh will do anything to avoid being put to death. We do not readily recognize the flesh in ourselves apart from our daily obedience to Jesus--and our ongoing feeding on the Word of God. Hebrews offers key insights into our day to day walk in the Spirit.
"He who has entered His rest has himself also ceased from his works [self-effort] as God did from His [in creation]. Let us therefore be diligent to enter that rest, lest anyone fall according to the same example of disobedience. For the word of God is living and powerful, and sharper than any two-edged sword, piercing even to the division of soul and spirit, and of joints and marrow, and is a discerner of the thoughts and intents of the heart. And there is no creature hidden from His sight, but all things are naked and open to the eyes of Him to whom we must give account." (4:10-13)
God and Community
American rugged individualism would have us believe that our private actions do not affect others. Not so. The Biblical God is a personal God who builds families and communities of which He Himself is a member. Everything we do--whether public or private--affects others--affects the community. As a participating member of the community, God seeks to move the individual and the community towards wholeness and well-being. Those who will not cooperate with His program will find themselves left out entirely. Consequence engines work for groups of individuals, and for entire nations. By the way, Jesus Christ is Himself the appointed personal judge of all mankind (11).
Deeply ingrained within all of us are the world's notions that each of us on his or her own energy is capable of having a lasting effect on our generation. The Bible has clearly teaches that only what Christ does through us will last. The Bible speaks of a coming time of great shaking "Not only of the earth but also of the heavens" (Hebrews 12:26). Only that which God has built will remain. Ray Stedman comments,
"We have already noted that heaven is the realm of invisible realities, of forces and principles which actually govern human life. The word translated "created things" (phenomenon) means "things made," but 11:2 reminds us that behind the visible things are invisible forces. This shaking of heaven and earth is both of the visible and of the invisible. Isaiah also declares: "Therefore I will make the heavens tremble; and the earth will shake from its place at the wrath of the LORD Almighty, in the day of his burning anger" (Isaiah 13:13). It is this greater shaking from which there is no escape. That shaking began with the preaching of Jesus (Haggai 2:6) has been continuing through the Christian centuries, and will culminate in the great judgments described in Daniel and Revelation. The earth and heaven will flee away and be replaced by the new heavens and the new earth.


There is something chilling about the thought of a shaking of heaven and earth. The twentieth century has watched the crumbling of much which we once thought to be stable. Faith in human government has been widely shaken; confidence in science as the savior of the race has waned as the problems of pollution, urban decay, biological warfare and existential despair increase. Long-accepted moral standards have disappeared under the onslaught of divorce, unmarriages, sexual explicitness, homosexuality and abortion.

"But there are some things which cannot be shaken and which will remain forever. That which is shaken and removed is so done in order that what cannot be shaken may stand revealed. Such an unshakable thing is the kingdom of God into which those who trust in Jesus have entered. It is present wherever the King is honored, loved and obeyed. The present active participle ("are receiving") indicates a continuing process. We enter the kingdom at conversion, but we abide in it daily as we reckon upon the resources which come to us from our invisible but present King. Such unbroken supply should arouse a continuing sense of gratitude within us and lead to acceptable worship of God. What renders such worship acceptable is the sense of God as incredibly powerful and majestic in person, and yet loving and compassionate of heart." (Ray Stedman, Commentary on Hebrews)

Israel's Consequence Engine
From Leviticus 26
1 You shall not make idols for yourselves; neither a carved image nor a sacred pillar shall you rear up for yourselves; nor shall you set up an engraved stone in your land, to bow down to it; for I am the LORD your God. 2 You shall keep My Sabbaths and reverence My sanctuary: I am the LORD."
| | |
| --- | --- |
| The Positive Consequence Engine | The Negative Consequence Engine |
| 3 If you walk in My statutes and keep My commandments, and perform them, 4 then I will give you rain in its season, the land shall yield its produce, and the trees of the field shall yield their fruit. 5 Your threshing shall last till the time of vintage, and the vintage shall last till the time of sowing; you shall eat your bread to the full, and dwell in your land safely. 6 I will give peace in the land, and you shall lie down, and none will make you afraid; I will rid the land of evil beasts, and the sword will not go through your land. 7 You will chase your enemies, and they shall fall by the sword before you. 8 Five of you shall chase a hundred, and a hundred of you shall put ten thousand to flight; your enemies shall fall by the sword before you. 9 For I will look on you favorably and make you fruitful, multiply you and confirm My covenant with you. 10 You shall eat the old harvest, and clear out the old because of the new. 11 I will set My tabernacle among you, and My soul shall not abhor you. 12 I will walk among you and be your God, and you shall be My people. 13 I am the LORD your God, who brought you out of the land of Egypt, that you should not be their slaves; I have broken the bands of your yoke and made you walk upright. | 14 Obit if you do not obey Me, and do not observe all these commandments, 15 and if you despise My statutes, or if your soul abhors My judgments, so that you do not perform all My commandments, but break My covenant, 16 I also will do this to you: I will even appoint terror over you, wasting disease and fever which shall consume the eyes and cause sorrow of heart. And you shall sow your seed in vain, for your enemies shall eat it. 17 I will set My face against you, and you shall be defeated by your enemies. Those who hate you shall reign over you, and you shall flee when no one pursues you. 18 And after all this, if you do not obey Me, then I will punish you seven times more for your sins. 19 I will break the pride of your power; I will make your heavens like iron and your earth like bronze. 20 And your strength shall be spent in vain; for your land shall not yield its produce, nor shall the trees of the land yield their fruit. 21 Athena, if you walk contrary to Me, and are not willing to obey Me, I will bring on you seven times more plagues, according to your sins. 22 I will also send wild beasts among you, which shall rob you of your children, destroy your livestock, and make you few in number; and your highways shall be desolate. 23 And if by these things you are not reformed by Me, but walk contrary to Me, 24 then I also will walk contrary to you, and I will punish you yet seven times for your sins. 25 And I will bring a sword against you that will execute the vengeance of the covenant; when you are gathered together within your cities I will send pestilence among you; and you shall be delivered into the hand of the enemy. 26 When I have cut off your supply of bread, ten women shall bake your bread in one oven, and they shall bring back your bread by weight, and you shall eat and not be satisfied. 27 And after all this, if you do not obey Me, but walk contrary to Me, 28 then I also will walk contrary to you in fury; and I, even I, will chastise you seven times for your sins. 29 You shall eat the flesh of your sons, and you shall eat the flesh of your daughters. 30 I will destroy your high places, cut down your incense altars, and cast your carcasses on the lifeless forms of your idols; and My soul shall abhor you. 31 I will lay your cities waste and bring your sanctuaries to desolation, and I will not smell the fragrance of your sweet aromas. 32 I will bring the land to desolation, and your enemies who dwell in it shall be astonished at it. 33 I will scatter you among the nations and draw out a sword after you; your land shall be desolate and your cities waste. 34 Then the land shall enjoy its Sabbaths as long as it lies desolate and you are in your enemies' land; then the land shall rest and enjoy its Sabbaths. 35 As long as it lies desolate it shall rest--for the time it did not rest on your Sabbaths when you dwelt in it. 36 And as for those of you who are left, I will send faintness into their hearts in the lands of their enemies; the sound of a shaken leaf shall cause them to flee; they shall flee as though fleeing from a sword, and they shall fall when no one pursues. 37 They shall stumble over one another, as it were before a sword, when no one pursues; and you shall have no power to stand before your enemies. 38 You shall perish among the nations, and the land of your enemies shall eat you up. 39 And those of you who are left shall waste away in their iniquity in your enemies' lands; also in their fathers' iniquities, which are with them, they shall waste away. 40 But if they confess their iniquity and the iniquity of their fathers, with their unfaithfulness in which they were unfaithful to Me, and that they also have walked contrary to Me, 41 and that I also have walked contrary to them and have brought them into the land of their enemies; if their uncircumcised hearts are humbled, and they accept their guilt-- 42 then I will remember My covenant with Jacob, and My covenant with Isaac and My covenant with Abraham I will remember; I will remember the land. 43 The land also shall be left empty by them, and will enjoy its Sabbaths while it lies desolate without them; they will accept their guilt, because they despised My judgments and because their soul abhorred My statutes. 44 Yet for all that, when they are in the land of their enemies, I will not cast them away, nor shall I abhor them, to utterly destroy them and break My covenant with them; for I am the LORD their God. |
45 But for their sake I will remember the covenant of their ancestors, whom I brought out of the land of Egypt in the sight of the nations, that I might be their God: I am the LORD.'" 46 These are the statutes and judgments and laws which the LORD made between Himself and the children of Israel on
---
From Deuteronomy 28
| | |
| --- | --- |
| Blessings for Obedience | Curses for Disobedience |
| 28:1 "Now it shall come to pass, if you diligently obey the voice of the LORD your God, to observe carefully all His commandments which I command you today, that the LORD your God will set you high above all nations of the earth. 2 "And all these blessings shall come upon you and overtake you, because you obey the voice of the LORD your God: 3 "Blessed shall you be in the city, and blessed shall you be in the country. 4 "Blessed shall be the fruit of your body, the produce of your ground and the increase of your herds, the increase of your cattle and the offspring of your flocks. 5 "Blessed shall be your basket and your kneading bowl. 6 "Blessed shall you be when you come in, and blessed shall you be when you go out. 7 "The LORD will cause your enemies who rise against you to be defeated before your face; they shall come out against you one way and flee before you seven ways. 8 "The LORD will command the blessing on you in your storehouses and in all to which you set your hand, and He will bless you in the land which the LORD your God is giving you. 9 "The LORD will establish you as a holy people to Himself, just as He has sworn to you, if you keep the commandments of the LORD your God and walk in His ways. 10 "Then all peoples of the earth shall see that you are called by the name of the LORD, and they shall be afraid of you. 11 "And the LORD will grant you plenty of goods, in the fruit of your body, in the increase of your livestock, and in the produce of your ground, in the land of which the LORD swore to your fathers to give you. 12 "The LORD will open to you His good treasure, the heavens, to give the rain to your land in its season, and to bless all the work of your hand. You shall lend to many nations, but you shall not borrow. 13 "And the LORD will make you the head and not the tail; you shall be above only, and not be beneath, if you heed the commandments of the LORD your God, which I command you today, and are careful to observe them. 14 "So you shall not turn aside from any of the words which I command you this day, to the right or the left, to go after other gods to serve them. | 15 "But it shall come to pass, if you do not obey the voice of the LORD your God, to observe carefully all His commandments and His statutes which I command you today, that all these curses will come upon you and overtake you: 16 "Cursed shall you be in the city, and cursed shall you be in the country. 17 "Cursed shall be your basket and your kneading bowl. 18 "Cursed shall be the fruit of your body and the produce of your land, the increase of your cattle and the offspring of your flocks. 19 "Cursed shall you be when you come in, and cursed shall you be when you go out. 20 "The LORD will send on you cursing, confusion, and rebuke in all that you set your hand to do, until you are destroyed and until you perish quickly, because of the wickedness of your doings in which you have forsaken Me. 21 "The LORD will make the plague cling to you until He has consumed you from the land which you are going to possess. 22 "The LORD will strike you with consumption, with fever, with inflammation, with severe burning fever, with the sword, with scorching, and with mildew; they shall pursue you until you perish. 23 "And your heavens which are over your head shall be bronze, and the earth which is under you shall be iron. 24 "The LORD will change the rain of your land to powder and dust; from the heaven it shall come down on you until you are destroyed. 25 "The LORD will cause you to be defeated before your enemies; you shall go out one way against them and flee seven ways before them; and you shall become troublesome to all the kingdoms of the earth. 26 "Your carcasses shall be food for all the birds of the air and the beasts of the earth, and no one shall frighten them away. 27 "The LORD will strike you with the boils of Egypt, with tumors, with the scab, and with the itch, from which you cannot be healed. 28 "The LORD will strike you with madness and blindness and confusion of heart. 29 "And you shall grope at noonday, as a blind man gropes in darkness; you shall not prosper in your ways; you shall be only oppressed and plundered continually, and no one shall save you. 30 "You shall betroth a wife, but another man shall lie with her; you shall build a house, but you shall not dwell in it; you shall plant a vineyard, but shall not gather its grapes. 31 "Your ox shall be slaughtered before your eyes, but you shall not eat of it; your donkey shall be violently taken away from before you, and shall not be restored to you; your sheep shall be given to your enemies, and you shall have no one to rescue them. 32 "Your sons and your daughters shall be given to another people, and your eyes shall look and fail with longing for them all day long; and there shall be no strength in your hand. 33 "A nation whom you have not known shall eat the fruit of your land and the produce of your labor, and you shall be only oppressed and crushed continually. 34 "So you shall be driven mad because of the sight which your eyes see. 35 "The LORD will strike you in the knees and on the legs with severe boils which cannot be healed, and from the sole of your foot to the top of your head. 36 "The LORD will bring you and the king whom you set over you to a nation which neither you nor your fathers have known, and there you shall serve other gods--wood and stone. 37 "And you shall become an astonishment, a proverb, and a byword among all nations where the LORD will drive you. 38 "You shall carry much seed out to the field but gather little in, for the locust shall consume it. 39 "You shall plant vineyards and tend them, but you shall neither drink of the wine nor gather the grapes; for the worms shall eat them. 40 "You shall have olive trees throughout all your territory, but you shall not anoint yourself with the oil; for your olives shall drop off. 41 "You shall beget sons and daughters, but they shall not be yours; for they shall go into captivity. 42 "Locusts shall consume all your trees and the produce of your land. 43 "The alien who is among you shall rise higher and higher above you, and you shall come down lower and lower. 44 "He shall lend to you, but you shall not lend to him; he shall be the head, and you shall be the tail. 45 "Moreover all these curses shall come upon you and pursue and overtake you, until you are destroyed, because you did not obey the voice of the LORD your God, to keep His commandments and His statutes which He commanded you. 46 "And they shall be upon you for a sign and a wonder, and on your descendants forever. 47 "Because you did not serve the LORD your God with joy and gladness of heart, for the abundance of everything, 48 "therefore you shall serve your enemies, whom the LORD will send against you, in hunger, in thirst, in nakedness, and in need of everything; and He will put a yoke of iron on your neck until He has destroyed you. 49 "The LORD will bring a nation against you from afar, from the end of the earth, as swift as the eagle flies, a nation whose language you will not understand, 50 "a nation of fierce countenance, which does not respect the elderly nor show favor to the young. 51 "And they shall eat the increase of your livestock and the produce of your land, until you are destroyed; they shall not leave you grain or new wine or oil, or the increase of your cattle or the offspring of your flocks, until they have destroyed you. 52 "They shall besiege you at all your gates until your high and fortified walls, in which you trust, come down throughout all your land; and they shall besiege you at all your gates throughout all your land which the LORD your God has given you. 53 "You shall eat the fruit of your own body, the flesh of your sons and your daughters whom the LORD your God has given you, in the siege and desperate straits in which your enemy shall distress you. 54 "The sensitive and very refined man among you will be hostile toward his brother, toward the wife of his bosom, and toward the rest of his children whom he leaves behind, 55 "so that he will not give any of them the flesh of his children whom he will eat, because he has nothing left in the siege and desperate straits in which your enemy shall distress you at all your gates. 56 "The tender and delicate woman among you, who would not venture to set the sole of her foot on the ground because of her delicateness and sensitivity, will refuse to the husband of her bosom, and to her son and her daughter, 57 "her placenta which comes out from between her feet and her children whom she bears; for she will eat them secretly for lack of everything in the siege and desperate straits in which your enemy shall distress you at all your gates. 58 "If you do not carefully observe all the words of this law that are written in this book, that you may fear this glorious and awesome name, THE LORD YOUR GOD, 59 "then the LORD will bring upon you and your descendants extraordinary plagues--great and prolonged plagues--and serious and prolonged sicknesses. 60 "Moreover He will bring back on you all the diseases of Egypt, of which you were afraid, and they shall cling to you. 61 "Also every sickness and every plague, which is not written in this Book of the Law, will the LORD bring upon you until you are destroyed. 62 "You shall be left few in number, whereas you were as the stars of heaven in multitude, because you would not obey the voice of the LORD your God. 63 "And it shall be, that just as the LORD rejoiced over you to do you good and multiply you, so the LORD will rejoice over you to destroy you and bring you to nothing; and you shall be plucked from off the land which you go to possess. 64 "Then the LORD will scatter you among all peoples, from one end of the earth to the other, and there you shall serve other gods, which neither you nor your fathers have known--wood and stone. 65 "And among those nations you shall find no rest, nor shall the sole of your foot have a resting place; but there the LORD will give you a trembling heart, failing eyes, and anguish of soul. 66 "Your life shall hang in doubt before you; you shall fear day and night, and have no assurance of life. 67 "In the morning you shall say, Oh, that it were evening!' And at evening you shall say, Oh, that it were morning!' because of the fear which terrifies your heart, and because of the sight which your eyes see. 68 "And the LORD will take you back to Egypt in ships, by the way of which I said to you, You shall never see it again.' And there you shall be offered for sale to your enemies as male and female slaves, but no one will buy you." (Deuteronomy 28) |
"The Wheels of Justice turn slowly but they turn exceedingly fine."
THE MILLS OF GOD (THE GODS) GRIND SLOWLY - "At some point a sinner will be punished; many decisions or events that are important in one's life take time in coming. Some 1,600 years ago the Greek philosopher Sextus Empiricus wrote: 'The mills of the gods grind slowly, but they grind small.' One of Longfellow's translations was a 17th century poem, 'Retribution,' by Friedrich Von Logan:
Though the mills of God grind slowly, yet they grind exceeding small;
Though with patience he stands waiting, with exactness grinds he all.
From "The Dictionary of Cliches" by James Rogers (Wings Books, Originally New York: Facts on File Publications, 1985).
Shakespeare mentioned "the law's delays" as one of the banes of life. it is still true after another few centuries. there is another phrase that "justice delayed is justice denied" but I can't recall the originator.

Supplemental Reading
The Parable of the Sower
Matthew13 
On the same day Jesus went out of the house and sat by the sea. 2 And great multitudes were gathered together to Him, so that He got into a boat and sat; and the whole multitude stood on the shore.
3 Then He spoke many things to them in parables, saying: "Behold, a sower went out to sow. 4 And as he sowed, some seed fell by the wayside; and the birds came and devoured them. 5 Some fell on stony places, where they did not have much earth; and they immediately sprang up because they had no depth of earth. 6  But when the sun was up they were scorched, and because they had no root they withered away. 7 And some fell among thorns, and the thorns sprang up and choked them. 8 But others fell on good ground and yielded a crop: some a hundredfold, some sixty, some thirty. 9 He who has ears to hear, let him hear!"
10 And the disciples came and said to Him, "Why do You speak to them in parables?" 11 He answered and said to them, "Because it has been given to you to know the mysteries of the kingdom of heaven, but to them it has not been given. 12 For whoever has, to him more will be given, and he will have abundance; but whoever does not have, even what he has will be taken away from him. 13 Therefore I speak to them in parables, because seeing they do not see, and hearing they do not hear, nor do they understand. 14 And in them the prophecy of Isaiah is fulfilled, which says:
'Hearing you will hear and shall not understand,
And seeing you will see and not perceive;
15 For the hearts of this people have grown dull.
Their ears are hard of hearing,
And their eyes they have closed,
Lest they should see with their eyes and hear with their ears,
Lest they should understand with their hearts and turn,
So that I should heal them.'
16 But blessed are your eyes for they see, and your ears for they hear; 17 for assuredly, I say to you that many prophets and righteous men desired to see what you see, and did not see it, and to hear what you hear, and did not hear it.
18 "Therefore hear the parable of the sower: 19 When anyone hears the word of the kingdom, and does not understand it, then the wicked one comes and snatches away what was sown in his heart. This is he who received seed by the wayside. 20 But he who received the seed on stony places, this is he who hears the word and immediately receives it with joy; 21 yet he has no root in himself, but endures only for a while. For when tribulation or persecution arises because of the word, immediately he stumbles. 22 Now he who received seed among the thorns is he who hears the word, and the cares of this world and the deceitfulness of riches choke the word, and he becomes unfruitful. 23 But he who received seed on the good ground is he who hears the word and understands it, who indeed bears fruit and produces: some a hundredfold, some sixty, some thirty."
The Parable of the Wheat and the Tares
24 Another parable He put forth to them, saying: "The kingdom of heaven is like a man who sowed good seed in his field; 25 but while men slept, his enemy came and sowed tares among the wheat and went his way. 26 But when the grain had sprouted and produced a crop, then the tares also appeared. 27 So the servants of the owner came and said to him, 'Sir, did you not sow good seed in your field? How then does it have tares?' 28 He said to them, 'An enemy has done this.' The servants said to him, 'Do you want us then to go and gather them up?' 29 But he said, 'No, lest while you gather up the tares you also uproot the wheat with them. 30 Let both grow together until the harvest, and at the time of harvest I will say to the reapers, "First gather together the tares and bind them in bundles to burn them, but gather the wheat into my barn." ' "
The Parable of the Mustard Seed
31 Another parable He put forth to them, saying: "The kingdom of heaven is like a mustard seed, which a man took and sowed in his field, 32 which indeed is the least of all the seeds; but when it is grown it is greater than the herbs and becomes a tree, so that the birds of the air come and nest in its branches."
The Parable of the Leaven
33 Another parable He spoke to them: "The kingdom of heaven is like leaven, which a woman took and hid in three measures of meal till it was all leavened." 34 All these things Jesus spoke to the multitude in parables; and without a parable He did not speak to them, 35 that it might be fulfilled which was spoken by the prophet, saying:
"I will open My mouth in parables;
I will utter things kept secret from the foundation of the world."
The Parable of the Tares Explained
36 Then Jesus sent the multitude away and went into the house. And His disciples came to Him, saying, "Explain to us the parable of the tares of the field."
37 He answered and said to them: "He who sows the good seed is the Son of Man. 38 The field is the world, the good seeds are the sons of the kingdom, but the tares are the sons of the wicked one. 39 The enemy who sowed them is the devil, the harvest is the end of the age, and the reapers are the angels. 40 Therefore as the tares are gathered and burned in the fire, so it will be at the end of this age. 41 The Son of Man will send out His angels, and they will gather out of His kingdom all things that offend, and those who practice lawlessness, 42 and will cast them into the furnace of fire. There will be wailing and gnashing of teeth. 43 Then the righteous will shine forth as the sun in the kingdom of their Father. He who has ears to hear, let him hear!
The Parable of the Hidden Treasure
44 "Again, the kingdom of heaven is like treasure hidden in a field, which a man found and hid; and for joy over it he goes and sells all that he has and buys that field.
The Parable of the Pearl of Great Price
45 "Again, the kingdom of heaven is like a merchant seeking beautiful pearls, 46 who, when he had found one pearl of great price, went and sold all that he had and bought it.
The Parable of the Dragnet
47 "Again, the kingdom of heaven is like a dragnet that was cast into the sea and gathered some of every kind, 48 which, when it was full, they drew to shore; and they sat down and gathered the good into vessels, but threw the bad away. 49 So it will be at the end of the age. The angels will come forth, separate the wicked from among the just, 50 and cast them into the furnace of fire. There will be wailing and gnashing of teeth."
51 Jesus said to them, "Have you understood all these things?" They said to Him, "Yes, Lord." 52 Then He said to them, "Therefore every scribe instructed concerning the kingdom of heaven is like a householder who brings out of his treasure things new and old."
53 Now it came to pass, when Jesus had finished these parables, that He departed from there. 54 When He had come to His own country, He taught them in their synagogue, so that they were astonished and said, "Where did this Man get this wisdom and these mighty works? 55 Is this not the carpenter's son? Is not His mother called Mary? And His brothers James,  Joses, Simon, and Judas? 56 And His sisters, are they not all with us? Where then did this Man get all these things?" 57 So they were offended at Him. But Jesus said to them, "A prophet is not without honor except in his own country and in his own house." 58 Now He did not do many mighty works there because of their unbelief.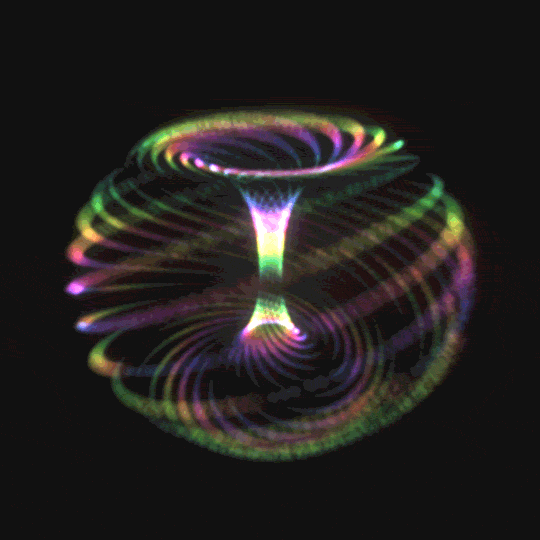 References
No Such Thing as Chance!

The Great White Throne Judgment

The Judgment Seat of Christ

The Scars of Sin

Deliberate Sin

The Power You Already Have
How God Saves Us

Jesus is our Sabbath Rest

Entering God's Rest

Conscience

The Content of the Gospel

Elaine Stedman on the New Covenant

Jesus, Judge of All

The Flesh, the World and the Devil
On Everlasting Destruction
Note: I first hear the term "the consequence engine" from Glenn Miller. Glenn denies being the originator of this term.

Notes by Lambert Dolphin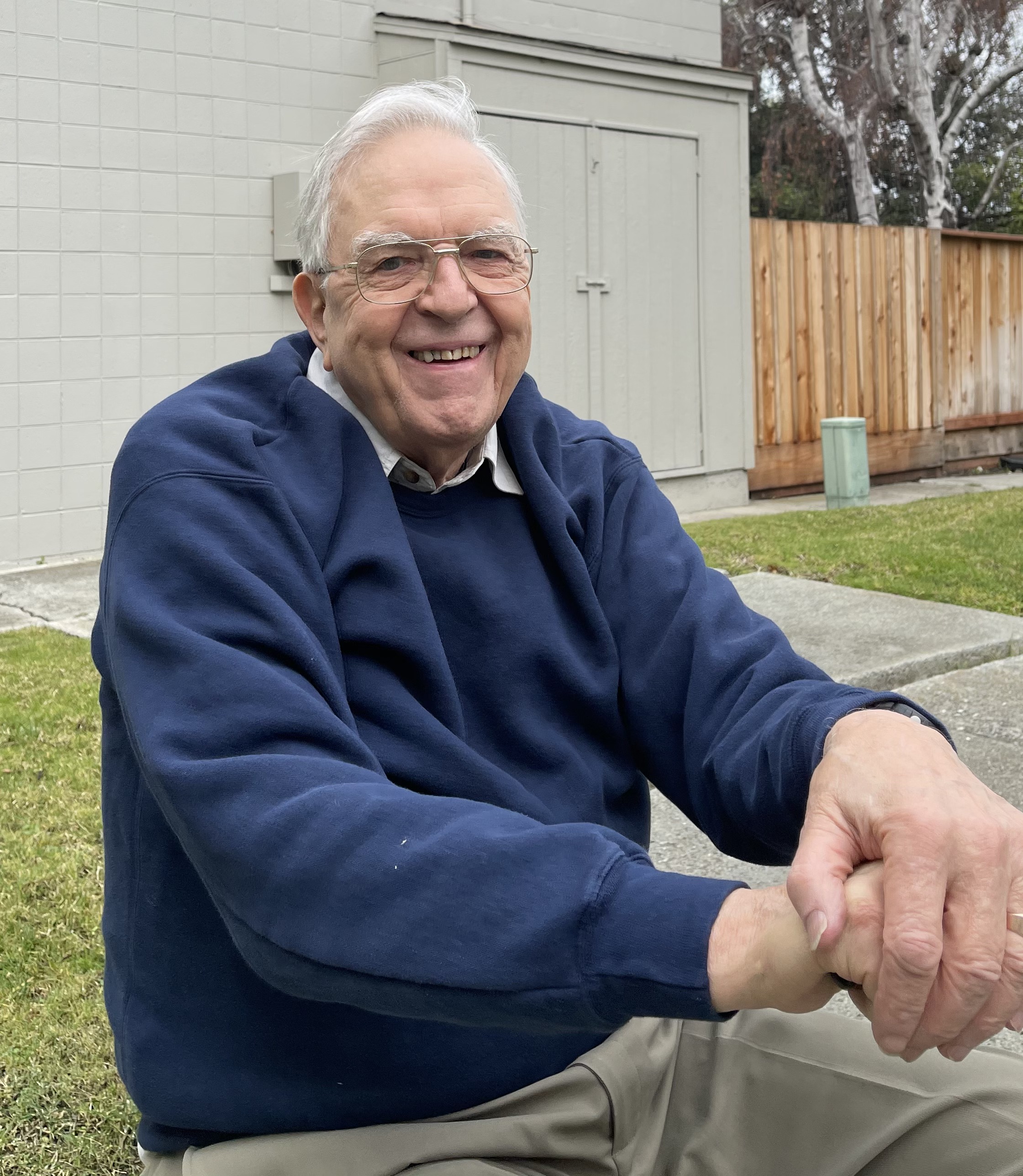 July 29, 2005. October 17, 2005. January 14, 2020. April 11, 2022
Email is Welcome: Lambert

Lambert Dolphin's Place (Home Page)

Original Web Site (1995)

Personal Testimony