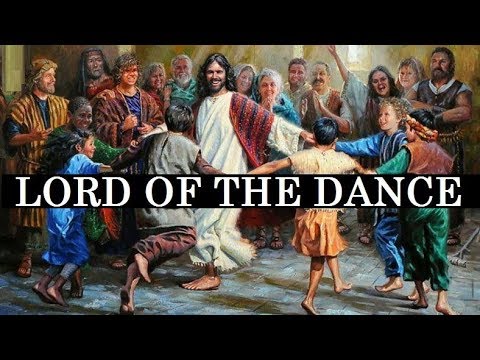 >
Jesus, Lord of the Dance

Jesus, John the Baptist and the Wisdom of God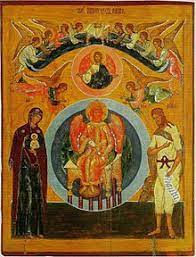 Now when Jesus had finished instructing his twelve disciples, he went on from there to teach and proclaim his message in their cities.

 When John heard in prison what the Messiah was doing, he sent word by his disciples and said to him, 'Are you the one who is to come, or are we to wait for another?' Jesus answered them, 'Go and tell John what you hear and see: the blind receive their sight, the lame walk, the lepers are cleansed, the deaf hear, the dead are raised, and the poor have good news brought to them. And blessed is anyone who takes no offence at me.'

As they went away, Jesus began to speak to the crowds about John: 'What did you go out into the wilderness to look at? A reed shaken by the wind? What then did you go out to see? Someone dressed in soft robes? Look, those who wear soft robes are in royal palaces. What then did you go out to see? A prophet? Yes, I tell you, and more than a prophet. This is the one about whom it is written,



"See, I am sending my messenger ahead of you,
who will prepare your way before you." 



Truly I tell you, among those born of women no one has arisen greater than John the Baptist; yet the least in the kingdom of heaven is greater than he. From the days of John the Baptist until now the kingdom of heaven has suffered violence, and the violent take it by force. For all the prophets and the law prophesied until John came; and if you are willing to accept it, he is Elijah who is to come. Let anyone with ears listen!

 'But to what will I compare this generation?
It is like children sitting in the market-places and calling to one another, 
 "We played the flute for you, and you did not dance;
   we wailed, and you did not mourn."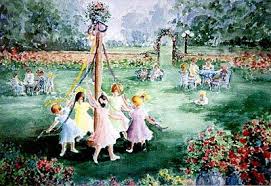 For John came neither eating nor drinking, and they say, "He has a demon"; the Son of Man came eating and drinking, and they say, "Look, a glutton and a drunkard, a friend of tax-collectors and sinners!" Yet wisdom is justified by all her deeds.'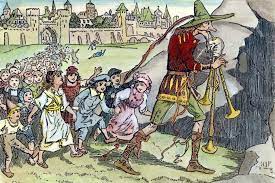 Then he began to reproach the cities in which most of his deeds of power had been done, because they did not repent. 'Woe to you, Chorazin! Woe to you, Bethsaida! For if the deeds of power done in you had been done in Tyre and Sidon, they would have repented long ago in sackcloth and ashes. But I tell you, on the day of judgment it will be more tolerable for Tyre and Sidon than for you. And you, Capernaum, will you be exalted to heaven? No, you will be brought down to Hades. For if the deeds of power done in you had been done in Sodom, it would have remained until this day. But I tell you that on the day of judgment it will be more tolerable for the land of Sodom than for you.'
At that time Jesus said, 'I thank you, Father, Lord of heaven and earth, because you have hidden these things from the wise and the intelligent and have revealed them to infants; yes, Father, for such was your gracious will. All things have been handed over to me by my Father; and no one knows the Son except the Father, and no one knows the Father except the Son and anyone to whom the Son chooses to reveal him.
 'Come to me, all you that are weary and are carrying heavy burdens, and I will give you rest. Take my yoke upon you, and learn from me; for I am gentle and humble in heart, and you will find rest for your souls. For my yoke is easy, and my burden is light.' (Matthew 11:1-30)

Why Won't You Dance?
Following Christ in an Unappeasable World
September 6, 2021 by Greg Morse, Staff writer, desiringGod.org
When Jesus analyzed his times, he did not flatter his generation. We can paraphrase him as saying, "Your generation is like a group of spoiled children, expecting the other kids — and their God — to do as they command."
His actual words:
To what shall I compare this generation? It is like children sitting in the marketplaces and calling to their playmates, "We played the flute for you, and you did not dance; we sang a dirge, and you did not mourn." (Matthew 11:16–17)
That generation played happy music and sad music, and expected the Messiah and John the Baptist to respond appropriately. If the children played the flute, John must tighten his leather belt and dance. If they played a sad song, the Son of God must mourn. They expected compliance to their tune.
More than that, Jesus depicts the people of his day as children who change the rules and move the goalposts. When John did not come eating and drinking, they said he had a demon (Matthew 11:18). When Jesus did come eating and drinking, they called him a glutton and a drunkard (Matthew 11:19). Drink or not drink, eat or not eat, those children would not be appeased with anything less than full allegiance. 
Is our generation much different today?
Get to Dancing
Today the children still play their music and expect Christ's people to respond appropriately. "The course of this world" (Ephesians 2:2) still runs against Christ and his gospel, as it has since Adam and Eve first played the serpent's song in Eden. This generation promotes its own ideals and often is not satisfied until Christians love what it loves and hate what it hates. 
The "gender" song plays throughout society:
Boys can be girls, and girls can be boys;
We are our maker — our bodies, our toys.
The flute celebrates homosexuality:
It's brave to be different; it's okay to be you.
Boy and boy, girl and girl? — it's called "marriage" too.
A dirge plays at the gravesite of masculinity:
While forever grateful, we've no need to pretend
That Eve still needs Adam or this world needs men.
Meanwhile, the lament of self-proclaimed victimhood sounds forth:
Racism, sexism, and hidden aggression,
Turn left or turn right, all I see is oppression!
And of course, they softly play the soothing abortion lullaby:
It is not a baby — don't feel any shame.
It hasn't a voice or a smile or a name.
Why So Serious?
The point is not that this world is unbroken by sin — including actual racism, sexism, injustice, and more. Rather, the point is that this generation, in total rebellion to the kingship of Jesus Christ, arrogantly seeks to enforce its view of right and wrong upon his people. The world desires, as it did with the Baptist and the Messiah, our allegiance.
"The children of this generation will not agree to disagree — you must dance; you must mourn."
The children of this generation will not agree to disagree — you must dance; you must mourn. They check your face for tears and your feet for proper rhythm. If you cry during their cheerful song, you have a demon. If your feet dance to another tune, you are a drunkard, sinner, and glutton. Refuse to consent, and the new powers try to cancel you as a champion of hate. Nonconformity to the world is met with consequences.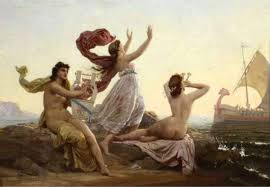 Not of this World
Some of us dance and cry with the world too long, it seems to me, out of a mistaken assumption. When they slander and dislike us for following Christ, tender consciences might assume that we are to blame. We weren't winsome enough when sharing the gospel. It must be our fault somehow. What could we have done differently? 
Do we consider that the petulant child will wag its finger, name call, and worse, not necessarily because of a bad decision we made but because of a gracious decision made about us? "If you were of the world," our Lord tells us, "the world would love you as its own; but because you are not of the world, but I chose you out of the world, therefore the world hates you" (John 15:19).
Our winsomeness, our cultural relevance, and our trying to disclaim everything to the point of non-offense can't substitute for dancing. The world will still hate us — or should hate us (John 15:20) — because we aren't the decisive reason for their hatred; Jesus is. His choosing us out of the world — not our inability to tastefully decline this world — is fundamentally what makes the Christian hated in this life. 


Will You Dance?
They will dislike us not fundamentally because of a choice Jesus made, but because of Jesus himself. When we notice the world against us, Jesus would have us know something: "If the world hates you, know that it has hated me before it hated you" (John 15:18).
"A moment will come — if it hasn't already — where we must decide whom to displease: Christ or this generation."
The children dislike you because the children dislike Christ. They hate that the King, now risen from the dead, still will not dance or weep on cue. While we continue to grow in our ability to faithfully engage unbelievers, Jesus would have us realize that their frowns and scowls and slanders are strikes at a Christ they can no longer crucify.
Decide now. A moment will come — if it hasn't already — where we must decide whom to displease: Christ or this generation. Perhaps you've already started to nod your head, rock, and sway to the beat.
Listen instead to Christ's voice. Hear his gospel song calling you home through the wilderness of this world. Resist being swept away with this world: "The world is passing away along with its desires, but whoever does the will of God abides forever" (1 John 2:17). And who knows if one of these children might see that piercing light in you (that they've been trying to extinguish) and turn in repentance to Christ.

Real Life, Not "Religion"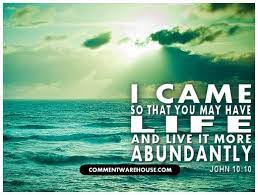 Enjoying life is open to everyone! We all can know learn to recognize good music from bad, good food from junk food, great art from mediocre. The universe as originally created was holy, pristine, self-renewing and awesome. All this because God is awesome! But we live in a damaged world ruled over by a dark angel, a destroyer. There is a real Savior and there is an usurper.
In his Space Trilogy, Lewis offers an older, more medieval, more Dantean view of the cosmos that is radically different from our modem one. Space is not cold, dead, and meaningless; it is rich, vital, and filled with meaning and purpose. We live in what Dante would call a sympathetic universe: a universe in which the stars do have something to do with us, for both they and we were created by the same God, who is a God of harmony, order, and beauty. The stars do not control our destiny (as astrology presumes), but they are related to us and possess a reality that has bearing on our own.
Lewis was influenced by Dante (whose Divine Comedy presents a universe that shimmers with love, meaning, and vitality) and the writings of Owen Barfield (a fellow Inkling). Barfield argues in Saving the Appearances (and elsewhere) that in the past men did not perceive the natural world as a thing apart from themselves, to be studied and dissected coldly and rationally, but as a kindred spirit whose existence is interdependent on our own. Barfield calls this lost sympathy with nature "original participation" and calls for a return, albeit on a higher level, to a more human view of the cosmos that would grant the universe an eschatological purpose related to our own. In the first book of his science fiction trilogy, Out of the Silent Planet,  C.S. Lewis describes the abduction of Dr. Elwin Ransom, a Cambridge don, by an atheist physicist, Professor Edward Weston. The latter is bent on space conquest and other life forms because he views himself as superior to all. His god is the impersonal "Life Force." Along with his henchman Devine, Weston takes Ransom on a space trip to Mars, which, it turns out is indeed populated, as is Venus. Leaving the spiritual darkness of Earth, Ransom is elated by his awareness of space:
"But Ransom, as time wore on, became aware of an and more spiritual cause for his progressive lightening exultation of heart. A nightmare, long engendered in modern mind by the mythology that follows in the wake of science, was falling off him. He had read of 'Space': at the back of his thinking for years had lurked the dismal of the black, cold vacuity, the utter deadness, which supposed to separate the worlds. He had not known how it affected him till now--now that the very name seemed a blasphemous libel for this empyrean ocean radiance in which they swam. He could not call it 'dead'; he felt life pouring into him from it every moment. How should it be otherwise, since out of this ocean the all their life had come? He had thought it barren: that it was the womb of world, whose blazing an able offspring looked down nightly even upon the so many eyes--and here, with how many morel was the wrong name. Older thinkers had been wiser they named it the heavens."
Lewis imagines great angels who have charge of whole planets and his depiction of evil is vivid and realistic. Earth is the scene of the final conflict in Book Three because our dark planet is ruled by a mighty but "Bent" angel who seeks to maim and to destroy. Ransom, it turns out, is destined to play a part in God's program to save our race. The idea that space is filled with the presence of God, with life and power does not mean that the energy physicists attribute to the vacuum is identical with God nor would it be correct to attribute to the vacuum Weston's idea of the "Life Force."
As has been suggested, the aether, the vacuum of space, may be the interface between the material and the spiritual worlds. God supplies force and energy into our world from "the other side of the vacuum." The Apostle Paul said something like this when he spoke to the philosophers of Athens long centuries ago:
"The God who made the world and everything in it, being Lord of heaven and earth, does not live in shrines made by man, nor is he served by human hands, as though he needed anything, since he himself gives to all men life and breath and everything. And he made from one every nation of men to live on all the face of the earth, having determined allotted periods and the boundaries of their habitation, that they should seek God, in the hope that they might feel after him and find him. Yet he is not far from each one of us, for `In him we live and move and have our being'; as even some of your poets have said, `For we are indeed his offspring.'

Being then God's offspring, we ought not to think that the Deity is like gold, or silver, or stone, a representation by the art and imagination of man. The times of ignorance God overlooked, but now he commands all men everywhere to repent, because he has fixed a day on which he will judge the world in righteousness by a man whom he has appointed, and of this he has given assurance to all men by raising him from the dead." (Acts 17:24-31)
It is Jesus Christ who sits in the control room of the universe today directing the course of the stars and the plan of human events. It is He who is the appointed heir of all things and it is to this man that we all must give account! The God of the Bible is separate (transcendent) from all that He has created. He is also is a Personal and a Moral being. Beware of the counterfeit!
By the way, no matter how God "so-loves the world," through the austere life style of his cousin John the Baptist, or through the outgoing lavish, full life style Jesus embraced--someone will get upset!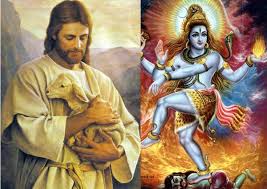 "Indeed, if we consider the unblushing promises of reward and the staggering nature of the rewards promised in the Gospels,
it would seem that our Lord finds our desires not too strong, but too weak.
We are half-hearted creatures, fooling around about drink and sex and ambition when infinite joy is offered us,
like an ignorant child who wants to go on making mud pies in a slum because he cannot imagine what is meant by the offer of a holiday at the sea.
We are too easily pleased." (C.S. Lewis, The Weight of Glory)
The Restoration of All Things
Palingenesis
Then I saw a new heaven and a new earth; for the first heaven and the first earth had passed away, and the sea was no more. 
And I saw the holy city, the new Jerusalem, coming down out of heaven from God,
prepared as a bride adorned for her husband. And I heard a loud voice from the throne saying,

'See, the home of God is among mortals.
He will dwell with them;
they will be his peoples,
and God himself will be with them; 
he will wipe every tear from their eyes.
Death will be no more;
mourning and crying and pain will be no more,
for the first things have passed away.'
And the one who was seated on the throne said, 'See, I am making all things new.'
Also he said, 'Write this, for these words are trustworthy and true.' 
Then he said to me, 'It is done! I am the Alpha and the Omega, the beginning and the end.
To the thirsty I will give water as a gift from the spring of the water of life. 
Those who conquer will inherit these things, and I will be their God and they will be my children. 
But as for the cowardly, the faithless, the polluted, the murderers, the fornicators, the sorcerers, the idolaters, and all liars,
their place will be in the lake that burns with fire and sulfur, which is the second death.' (Revelation 21:1-8)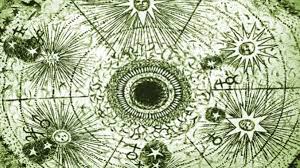 Some References
The current disconnect between generations interests me very much.
The Great Generational Disconnect
The Approaching Time of the End
The Management of the Universe
Psalm 104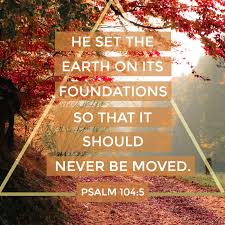 1 Praise the Lord, my soul.
Lord my God, you are very great;
    you are clothed with splendor and majesty.
2 The Lord wraps himself in light as with a garment;
    he stretches out the heavens like a tent
3     and lays the beams of his upper chambers on their waters.
He makes the clouds his chariot
    and rides on the wings of the wind.
4 He makes winds his messengers,[a]
    flames of fire his servants.
5 He set the earth on its foundations;
    it can never be moved.
6 You covered it with the watery depths as with a garment;
    the waters stood above the mountains.
7 But at your rebuke the waters fled,
    at the sound of your thunder they took to flight;
8 they flowed over the mountains,
    they went down into the valleys,
    to the place you assigned for them.
9 You set a boundary they cannot cross;
    never again will they cover the earth.
10 He makes springs pour water into the ravines;
    it flows between the mountains.
11 They give water to all the beasts of the field;
    the wild donkeys quench their thirst.
12 The birds of the sky nest by the waters;
    they sing among the branches.
13 He waters the mountains from his upper chambers;
    the land is satisfied by the fruit of his work.
14 He makes grass grow for the cattle,
    and plants for people to cultivate—
    bringing forth food from the earth:
15 wine that gladdens human hearts,
    oil to make their faces shine,
    and bread that sustains their hearts.

16 The trees of the Lord are well watered,
    the cedars of Lebanon that he planted.
17 There the birds make their nests;
    the stork has its home in the junipers.
18 The high mountains belong to the wild goats;
    the crags are a refuge for the hyrax.
19 He made the moon to mark the seasons,
    and the sun knows when to go down.
20 You bring darkness, it becomes night,
    and all the beasts of the forest prowl.
21 The lions roar for their prey
    and seek their food from God.

22 The sun rises, and they steal away;
    they return and lie down in their dens.
23 Then people go out to their work,
    to their labor until evening.
24 How many are your works, Lord!
    In wisdom you made them all;
    the earth is full of your creatures.
25 There is the sea, vast and spacious,
    teeming with creatures beyond number—
    living things both large and small.
26 There the ships go to and fro,
    and Leviathan, which you formed to frolic there.
27 All creatures look to you
    to give them their food at the proper time.
28 When you give it to them,
    they gather it up;
when you open your hand,
    they are satisfied with good things.
29 When you hide your face,
    they are terrified;
when you take away their breath,
    they die and return to the dust.
30 When you send your Spirit,
    they are created,
    and you renew the face of the ground.
31 May the glory of the Lord endure forever;
    may the Lord rejoice in his works—
32 he who looks at the earth, and it trembles,
    who touches the mountains, and they smoke.
33 I will sing to the Lord all my life;
    I will sing praise to my God as long as I live.
34 May my meditation be pleasing to him,
    as I rejoice in the Lord.
35 But may sinners vanish from the earth
    and the wicked be no more.
Praise the Lord, my soul.
Praise the Lord.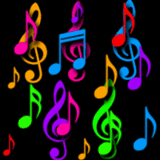 Music
J.S. Bach - Chorale Prelude "In dulci jubilo", BWV 729 



Lambert's Main Library 
Email is welcome: Lambert Dolphin
Library Annex (678 new articles since 2018)  

September 7, 2021. February 13, 2023.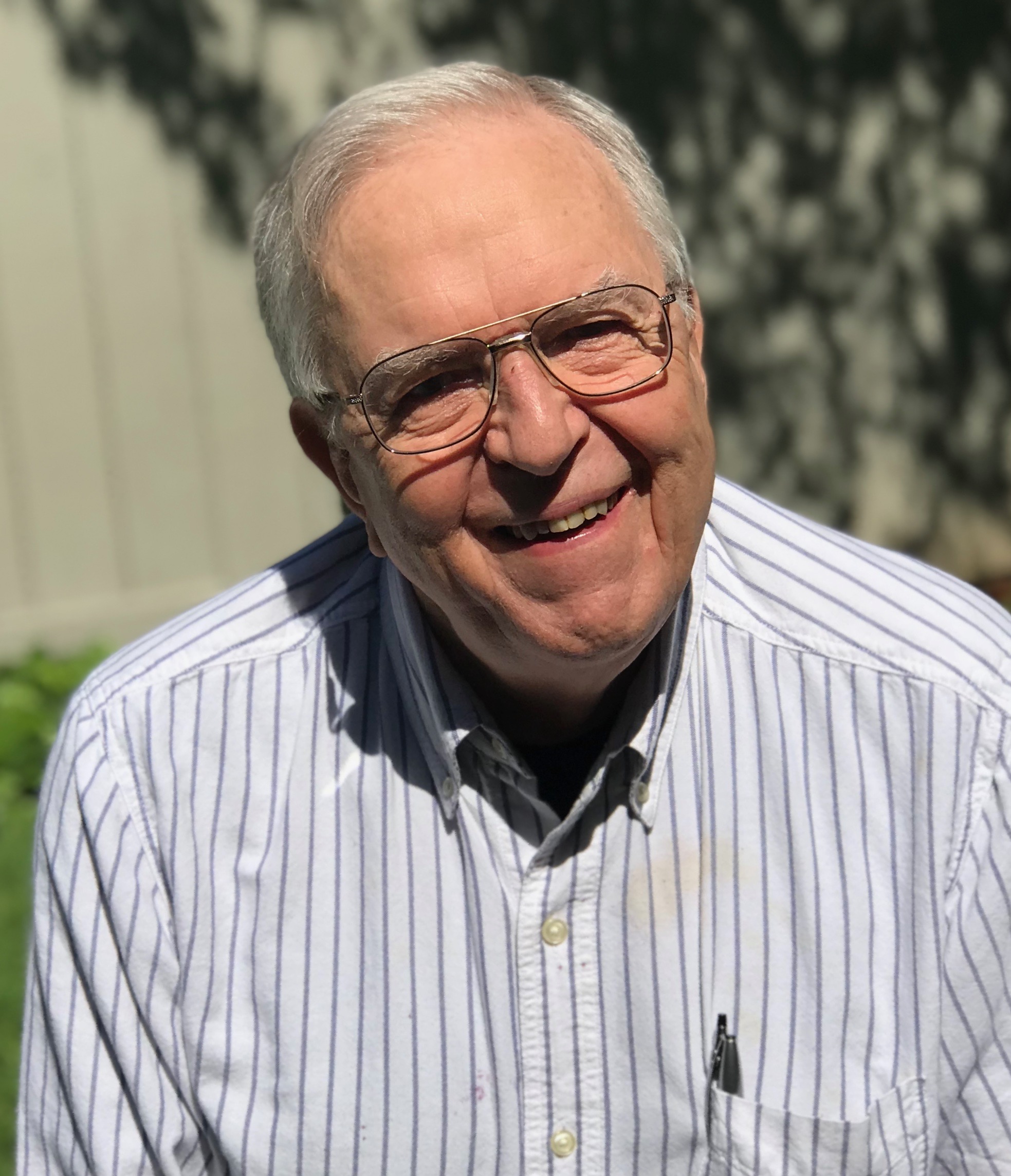 #44 Ninety Years Old October 2022
#45 Grace and Mercy 12/25/22