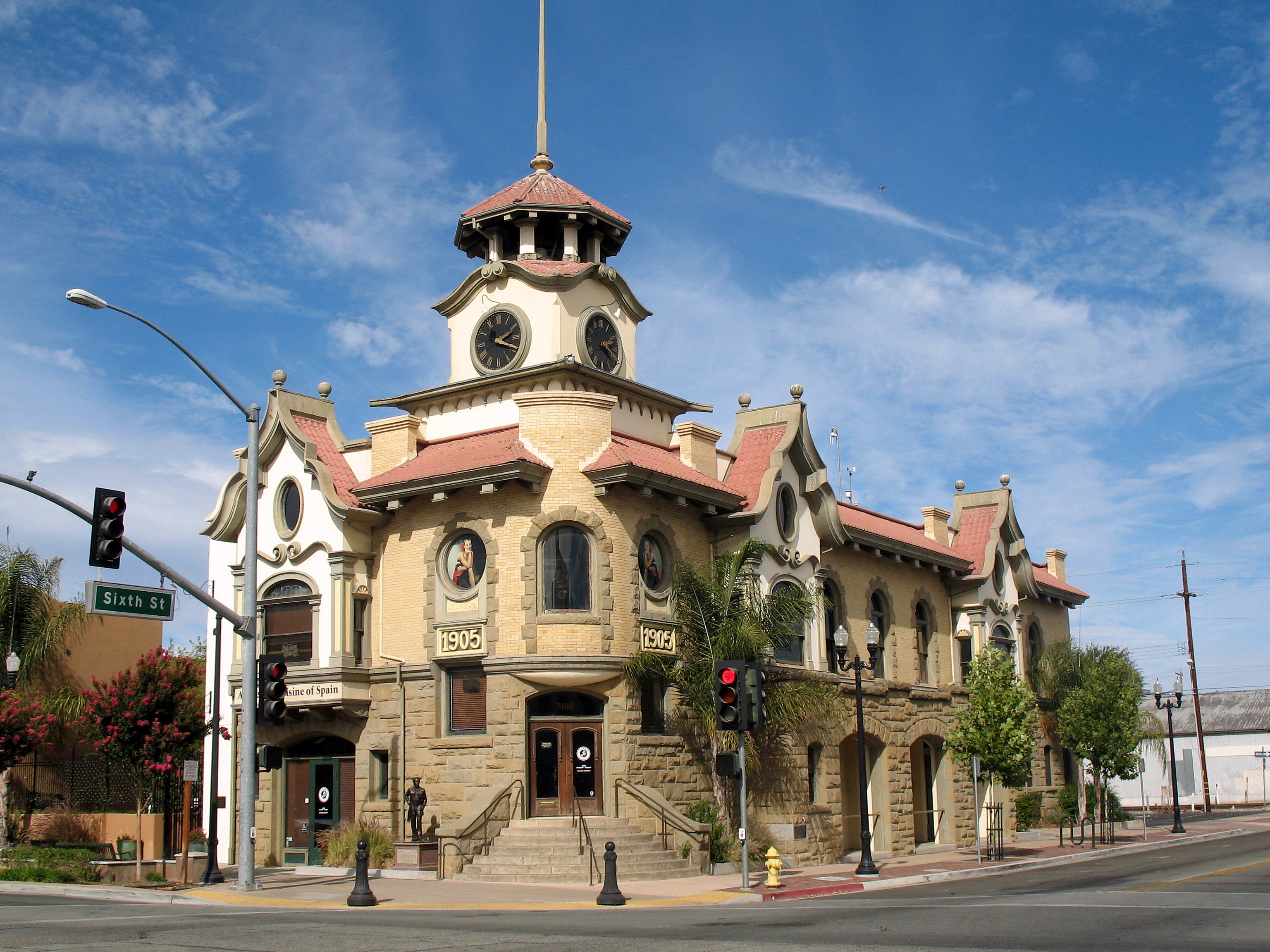 My Gilroy Dream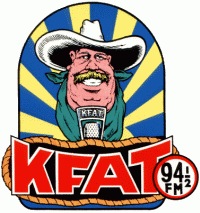 Gilroy, the Garlic Capital, is South about 40 miles from where I live in Santa Clara, Silicon Valley, California.
Population about 50.000. Pleasant year around climate.
I remember Gilroy as the location of an FM Radio Station, KFAT.
I used to tune in every Sunday to hear Cuzzin' Al Knoth carry out the Blue Grass Show,
Pig in a Pen was the banjo theme song.
Later Cuzzin Al moved to Watsonville and KFAT. Last program was in 2016.
That was back in old olden days, probably before you was born'd.
Al Knoth:
"Always remember: Time Flies Like an Arrow but Fruit Flies Like Bananas

Pig in a Pen
Ralph Stanley

I got a pig at home in a pen;
Corn to feed 'Em on
All I need's a pretty little girl
To feed 'Em when I'm gone
--- Instrumental ---
Goin' on the mountain
To sow a little cane
Raise a barrel of Sorghum
To sweeten ol' Liza Jane
I got a pig at home in a pen;
Corn to feed 'Em on
All I need's a pretty little girl
To feed 'Em when I'm gone
--- Instrumental ---
Yonder comes that gal of mine
How do you think I know
I know by that gingham gown
Hanging down so low
I got a pig at home in a pen;
Corn to feed 'Em on
All I need's a pretty little girl
To feed 'Em when I'm gone
--- Instrumental ---
Black cloud's arisin'
Surely a sign of rain
Get your gray bonnet on
Little Liza Jane
I got a pig at home in a pen;
Corn to feed 'Em on
All I need's a pretty little girl
To feed 'Em when I'm gone
--- Instrumental ---
Bake them biscuits, lady
Bake 'em good n' brown
When you get them biscuits baked
We're Alabamy bound
I got a pig at home in a pen;
Corn to feed 'Em on
All I need's a pretty little girl
To feed 'Em when I'm gone...

A Dream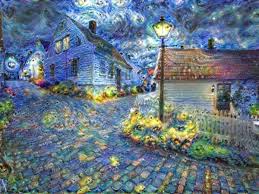 In last night's vivid dream, I had driven down to Gilroy, to an old house, to share my testimony of faith in Jesus Christ at the house of some of Ed and Kathy's friends. The house is small but in the back room are transdimensional portals to labs where very leading edge research is being conducted. I have been here before more than once in dreams. I arrive early. People start showing up. They are very ordinary. Derelicts. Hee Haw Ozarks types. I am to be the featured guest speaker I — an invited scientist from the Big City of San Jose. There is a long delay but after an hour or so the house is packed out. Many are handicapped with well-worn bodies. They've all seen hard times. They are country folk, not citified. The kids climb on me. The owner of the house is not there yet. His wife and her sister are there but inconspicuous. There is no dinner table set, and no one room where everyone can gather. But they have all come to hear me. At least I have a sports coat on--they have coveralls and hand made dresses and shirts, the like of which one finds on farmers and farm workers. No one is in charge, but no one leaves. As the dream ends I am wondering how to speak to these wonderful but simple people. (September 16, 2021)
Comment: A have enjoyed remembering my dreams for many years knowing that God does not directly, clearly these days, speak to us in our dreams. But, I believe, as did C.G. Jung, that dreams are a reaction to our daily life that help us see where we may be off balance. Jung believed there was a natural force in our dreams (God) pushing us toward wholeness and healing. Dreams apparently reflect our reactions to life and in our dreams often revisit past events in a compensatory way. They are ephemeral and full of symbols. (Dreams fade quickly so write them down as soon as you wake up.) "Gut feelings," intuition, hunches, dreams, may or may not come to pass as we hoped.
My dream this time was about working class people, country folk. In the dream they were each very unique, I detected no group-think or herd mentality. I sense they would allow me to speak and evaluate me afterwards. They were not going to be intimated by any old scientist from the Big City. Most, if not all knew Jesus apparently and were pragmatic about their faith. Right away I realized what James said about folks like this.
Listen, my beloved brethren: Has God not chosen the poor of this world to be rich in faith and heirs of the kingdom which He promised to those who love Him? Do they not blaspheme that noble name by which you are called? If you really fulfill the royal law according to the Scripture, "You shall love your neighbor as yourself," you do well; but if you show partiality, you commit sin, and are convicted by the law as transgressors. For whoever shall keep the whole law, and yet stumble in one point, he is guilty of all. (James 2)
And,
When Jesus had entered Capernaum, a centurion came to Him, pleading with Him, saying, "Lord, my servant is lying at home paralyzed, dreadfully tormented."  And Jesus said to him, "I will come and heal him."  The centurion answered and said, "Lord, I am not worthy that You should come under my roof. But only speak a word, and my servant will be healed. "For I also am a man under authority, having soldiers under me. And I say to this one, 'Go,' and he goes; and to another, 'Come,' and he comes; and to my servant, 'Do this,' and he does it."  When Jesus heard it, He marveled, and said to those who followed, "Assuredly, I say to you, I have not found such great faith, not even in Israel! "And I say to you that many will come from east and west, and sit down with Abraham, Isaac, and Jacob in the kingdom of heaven. "But the sons of the kingdom will be cast out into outer darkness. There will be weeping and gnashing of teeth."  Then Jesus said to the centurion, "Go your way; and as you have believed, so let it be done for you." And his servant was healed that same hour." (Matthew 8:5-13)
My dream reminded me of my golden years enjoying all kinds of music but now I'm living in a parched desert land. All the Good Times are Passed and Gone. Why such a strange, enigmatic dream? When I was a new Christian back in the 60's I had spoken in Gilroy twice. I remember the plain vanilla countrified people I met there back then. I was a city slicker and made out of ticky tacky and they was hard working realists. (Hint: Malvina Reynolds, Little Boxes, 1962, Berkeley). My dream this week was a kind of fun summing up of my Christian experience of nearly sixty years. I could see that God redeems one's entire life, and gives us back our wasted years! He does and He will when He has our permission.

Questions came up in my mind: If a drowning man calls out to God for help will God save him? If a dying old man with a long history of ignoring God cries out to God for mercy will God hear and respond? If a man on death row listens to his chaplain and asks God for mercy will God hear and respond?  The answers: "yes, but several caveats apply."

Theologians and philosophers wrestle with these issues under the title "theodicy." Back when the old ARPA Net was opened up to the world in 1995 to become the World Wide Web (the "Internet") just a few of us Christians built our own Apologetics web sites. Surfing the net daily we got to know one other nominally. So it was what I ran on to Glenn Miller and the Christian Think Tank. Whoever he was he was brilliant. I dropped him an email. Lo, he lived just down the freeway from me so I jumped at the chance to get together for coffee. That "chance" meeting developed into a fantastic friendship which profoundly changed my life. So whenever I want a refresher course on Theology, I ran to Glenn (and of course always find out more than I wanted to know.

This time, I remembered the thief on the cross and his reconciliation with our holy God.
One of the criminals who were hanged there was hurling abuse at Him, saying, "Are You not the Christ? Save Yourself and us!" But the other responded, and rebuking him, said, "Do you not even fear God, since you are under the same sentence of condemnation? And we indeed are suffering justly, for we are receiving what we deserve for our crimes; but this man has done nothing wrong." And he was saying, "Jesus, remember me when You come into Your kingdom!" And Jesus said to him, "Truly I say to you, today you will be with Me in Paradise." (Luke 23:39-43)
When I woke up and started to put my Great Gilroy Dream into perspective, Psalm 68 came to mind. I knew it was one of the most difficult of the Psalms to interpret but commentator Thomas Constable helped me see the big picture, and his remarks fit.



Psalm 68
God's Enemies Are Scattered
For the choirmaster. A Psalm of David. A song. 
1 God arises. His enemies are scattered, 
and those who hate Him flee His presence.
2 As smoke is blown away, 
You will drive them out; 
as wax melts before the fire, 
the wicked will perish in the presence of God.
3 But the righteous will be glad 
and rejoice before God; 
they will celebrate with joy.
4 Sing to God! 
Sing praises to His name. 
Exalt Him who rides on the clouds
His name is the LORD—
and rejoice before Him.
5 A father of the fatherless, 
and a defender of the widows, 
is God in His holy habitation.
6 God settles the lonely in families; 
He leads the prisoners out to prosperity, 
but the rebellious dwell in a sun-scorched land.
7 O God, when You went out before Your people, 
when You marched through the wasteland, 
Selah
8 the earth shook and the heavens poured down rain 
before God, the One on Sinai, 
before God, the God of Israel.
9 You sent abundant rain, O God; 
You refreshed Your weary inheritance.
10 Your flock settled therein; 
O God, from Your bounty You provided for the poor.
11 The Lord gives the command; 
a great company of women proclaim it:
12 "Kings and their armies flee in haste; 
she who waits at home divides the plunder.
13 Though you lie down among the sheepfolds, 
the wings of the dove are covered with silver, 
and her feathers with shimmering gold."
14 When the Almighty scattered the kings in the land, 
it was like the snow falling on Zalmon.
15 A mountain of God is Mount Bashan; 
a mountain of many peaks is Mount Bashan.
16 Why do you gaze in envy, O mountains of many peaks? 
This is the mountain God chose for His dwelling, 
where the LORD will surely dwell forever.
17 The chariots of God are tens of thousands—
thousands of thousands are they; 
the Lord is in His sanctuary 
as He was at Sinai.
18 You have ascended on high; 
You have led captives away. 
You have received gifts from men,
even from the rebellious, 
that the LORD God may dwell there.
19 Blessed be the Lord, 
who daily bears our burden, 
the God of our salvation. 
Selah
20 Our God is a God of deliverance; 
the Lord GOD is our rescuer from death.
21 Surely God will crush the heads of His enemies, 
the hairy crowns of those who persist in guilty ways.
22 The Lord said, "I will retrieve them from Bashan, 
I will bring them up from the depths of the sea,
23 that your foot may be dipped 
in the blood of your foes—
the tongues of your dogs in the same."
24 They have seen Your procession, O God—
the march of my God and King into the sanctuary.
25 The singers lead the way, 
the musicians follow after, 
among the maidens playing tambourines.
26 Bless God in the great congregation; 
bless the LORD from the fountain of Israel.
27 There is Benjamin, the youngest, ruling them, 
the princes of Judah in their company, 
the princes of Zebulun and of Naphtali.
28 Summon Your power, O God;
show Your strength, O God, 
which You have exerted on our behalf.
29 Because of Your temple at Jerusalem 
kings will bring You gifts.
30 Rebuke the beast in the reeds, 
the herd of bulls among the calves of the nations, 
until it submits, bringing bars of silver. 
Scatter the nations who delight in war.
31 Envoys will arrive from Egypt; 
Cush will stretch out her hands to God.
Sing to God, O kingdoms of the earth; 
sing praises to the Lord—
Selah
33 to Him who rides upon the highest heavens of old; 
behold, His mighty voice resounds.
34 Ascribe the power to God, 
whose majesty is over Israel, 
whose strength is in the skies.
35 O God, You are awesome in Your sanctuary; 
the God of Israel Himself 
gives strength and power to His people. 
Blessed be God!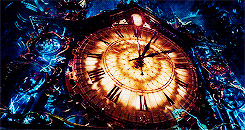 Commentary by Thomas Constable
Verses 1-3: David asked God to manifest His awesome power. The words he used recall Moses' prayer whenever the cloudy pillar moved (Numbers 10:35). When God leads His people to fulfill His purposes, His enemies vanish as smoke and melt like hot wax. His people also rejoice greatly.

Verses 1-6: A prayer for God to scatter His enemies

Verses 1-35: David reviewed God's dealings with Israel to memorialize God's faithfulness to His people (cf. Judges 5). He traced Israel's history from the wilderness wanderings to his own capture of Jerusalem. As a mighty commander, God had led His oppressed people into the glorious future He had promised them. In the process He overcame many strong foes.

"The theme of this magnificent Psalm is the march of God to victory. It traces the establishment of His kingdom in the past; it looks forward to the defeat of all opposition in the future until all the kingdoms of the world own the God of Israel as their Lord and pay Him homage."

Verses 4-6:The psalmist pictured Yahweh as a majestic warrior riding His chariot through the desert wilderness. The native Canaanites described Baal as riding a chariot through the sky. David may have intended his description of the Lord to be a polemic against Baal. God's special care for the weak and vulnerable is praiseworthy. He led Israel, a nation of prisoners, into the prosperity of the Promised Land. Those who failed to follow His lead ended up dying in the wilderness. This group included Israel's enemies who opposed the nation during the wilderness march and the unbelieving Israelites who refused to follow Caleb and Joshua into the land.

Verses 7-10: The Canaanites also credited Baal with lightning, thunder, rain, and earthquakes. However, Yahweh sent these to confirm His presence among His people in their wilderness wanderings and to provide for them. In the Pentateuch, Moses did not record God sending rain in the desert. Nevertheless Deborah, as well as David, revealed that this was one way He met His people's needs (cf. Judges 5:4). The Lord's inheritance (Psalms 68:9) was His people (cf. Deuteronomy 4:20 (NAS) "But the Lord has taken you and brought you out of the iron furnace, from Egypt, to be a people for His own possession, as today." Deuteronomy 4:20.

Verses 7-18: The record of God scattering His enemies

Verses 11-14: This section of the psalm describes the extended conquest of the Promised Land that continued into the period of the judges. Many people testified to God's great acts of deliverance during those years. God's supernatural power was at work indisputably for Israel. God defeated many Canaanite kings, and He gave His people much spoil. Psalms 68:13 may refer to those Israelites who, as peaceful doves, refused to go into war against the Canaanites but who still enjoyed the spoils God gave the whole nation (cf. Judges 5:16). In Psalms 68:14, the snowing on Mt. Zalmon (Black Mountain) may be a figurative description of God's blessings, or David may have been referring to Abimelech's victory on Mt. Zalmon near Shechem (Judges 9:48 (NAS). So Abimelech went up to Mount Zalmon, he and all the people who were with him; and Abimelech took an ax in his hand and cut down a branch from the trees, and lifted it and laid it on his shoulder. Then he said to the people who were with him, 'What you have seen me do, hurry and do likewise.' (Judges 9:48). In that case, he may have viewed the corpses of the victims and their weapons lying like scattered snowflakes on the mountain.  

Verses 15-18: The NIV rendering of Psalms 68:15 (NAS) is fair. "A mountain of God is the mountain of Bashan; A mountain of many peaks is the mountain of Bashan." Psalms 68:15 is preferable: "The mountains of Bashan are majestic mountains, rugged are the mountains of Bashan." As impressive as the mountains of Bashan were, namely, Mt. Hermon and its peaked neighbors, the mountain God had chosen for His special habitation was even more grand, namely, Mt. Zion. Topographically, Mt. Zion is not as impressive, but because God chose to dwell among His people there, it was most significant. David described God, accompanied by His angelic army, escorting Israel from Mt. Sinai to Mt. Zion. The Canaanites believed Baal lived on Mt. Carmel. In describing Yahweh this way, David was using imagery common among his pagan ancient Near Eastern neighbors. He did so to portray Yahweh's greatness.

The historical events that most closely correspond to God's figurative ascension up Mt. Zion were David's capture of Jerusalem from the Jebusites (2 Samuel 5:6-8) and his bringing the ark into that city (2 Samuel 6). When David defeated the Jebusites, he led a host of them captive and undoubtedly took much spoil from them. The writer viewed the spoil as a kind of gift they gave him. Even the rebellious Jebusites gave gifts to David. Of course, God was the real Commander-in-Chief who took the mountain for His people, led the captives captive, and received the gifts from them.

The Apostle Paul referred to Ephesians 4:8, but he quoted it very loosely and even changed receiving gifts to giving gifts. One explanation for this difference is that Paul may have been following a popular Jewish interpretation of his day, the Targum, which attributed these actions to Moses. According to the Targum, Moses ascended into the firmament, led captivity captive, and gave gifts to the sons of men. Another explanation is that Paul used this verse as a basis for what he said but went beyond it to make another point he wanted to stress. After all, he did not claim to quote this verse. He just cast his own words in the mold of this verse. [Note: This explanation is similar to the one suggested by Harold W. Hoehner, "Ephesians," in The Bible Knowledge Commentary: New Testament, p. 634.] Paul used this verse to illustrate Jesus' ascension into the heavenly Mt. Zion after His resurrection. He too ascended on high, led His enemies captive, and received gifts from men. These gifts may be praise or more tangible gifts. They may have already come to Him, or His reception of them may be primarily future. Paul went on to say Jesus also gave gifts to men, something God definitely did and David may have done, but which this psalm does not say they did. This point was the one Paul stressed in his following explanation, but God's and David's gift-giving to men was not David's emphasis here when he wrote this psalm.

Verses 19-23: David moved from a historical review of God's giving Israel victory to confidence that He would continue to do so daily. Any who resist Yahweh can count on His powerful opposition and their own inevitable defeat. Additional references to victories over Og, the king of Bashan, the crossing of the Red Sea, numerous victories in battle, and the slaying of Jezebel (2 Kings 9:33-36) would have encouraged the Israelites further. The same God who gave them success in the past was ready to do so still.

Verses 19-31: The effect of God's scattering His enemies.

Verses 24-27: The Israelites witnessed Yahweh's glorious entrance into His sanctuary on Mt. Zion. David described the scene as what would have accompanied an earthly monarch and may have accompanied his own entrance into Jerusalem. The "fountain of Israel" (Psalms 68:26, NASB) pictures the nation of Israel as a fountain of blessing. Benjamin was the smallest tribe in the south, but a leader nonetheless. Judah was the largest tribe in the south. Zebulun and Naphtali were northern tribes that David may have chosen because of their prominence in Deborah's song (Judges 5:18). Together these four tribes represent all the Israelites, from the south and the north.

Verses 28-31: David next called on God to manifest His strength afresh. He foresaw that foreign kings would fear Yahweh when they heard about all the powerful victories He had won for His people and when they saw His magnificent temple. This in fact occurred during Solomon's reign, as attested by the Queen of Sheba's testimony (Psalms 10:1-13 (NAS) Why do You stand afar off, O Lord? Why do You hide Yourself in times of trouble? In pride the wicked hotly pursue the afflicted; Let them be caught in the plots which they have devised. For the wicked boasts of his heart's desire, And the greedy man curses and spurns the Lord. The wicked, in the haughtiness of his countenance, does not seek Him. All his thoughts are, 'There is no God.' His ways prosper at all times; Your judgments are on high, out of his sight; As for all his adversaries, he snorts at them. He says to himself, 'I will not be moved; Throughout all generations I will not be in adversity.' (Psalms 10:1-13). The beasts, bulls, and calves to which David referred probably represent foreign rulers. He saw them bringing tribute. This also happened when Solomon reigned. David predicted that the Lord would defuse rebellions and cause potential enemies to make peace with Israel out of respect for her God.

Verses 32-35: The proper response to God scattering His enemies. In conclusion, David called on the nations to praise Yahweh, the sovereign ruler over all. His display of power and majesty, so beautifully set forth in this psalm, is ample reason to do so.

In view of God's dealings with Israel, every nation under heaven should learn who the true God is and submit to His sovereignty. His record of prospering those who trust in Him and destroying those who oppose Him should move any people to bow before Him.
Psalm 68 is so rich, it deserves way more attention. The Rapture of the church appears to be on the immediate horizon in 2021. That milestone event is to be the first in an orchestrated cascade of world-wide events from heaven, centering on Israel and Jerusalem. Stay tuned! The Time of the End is near.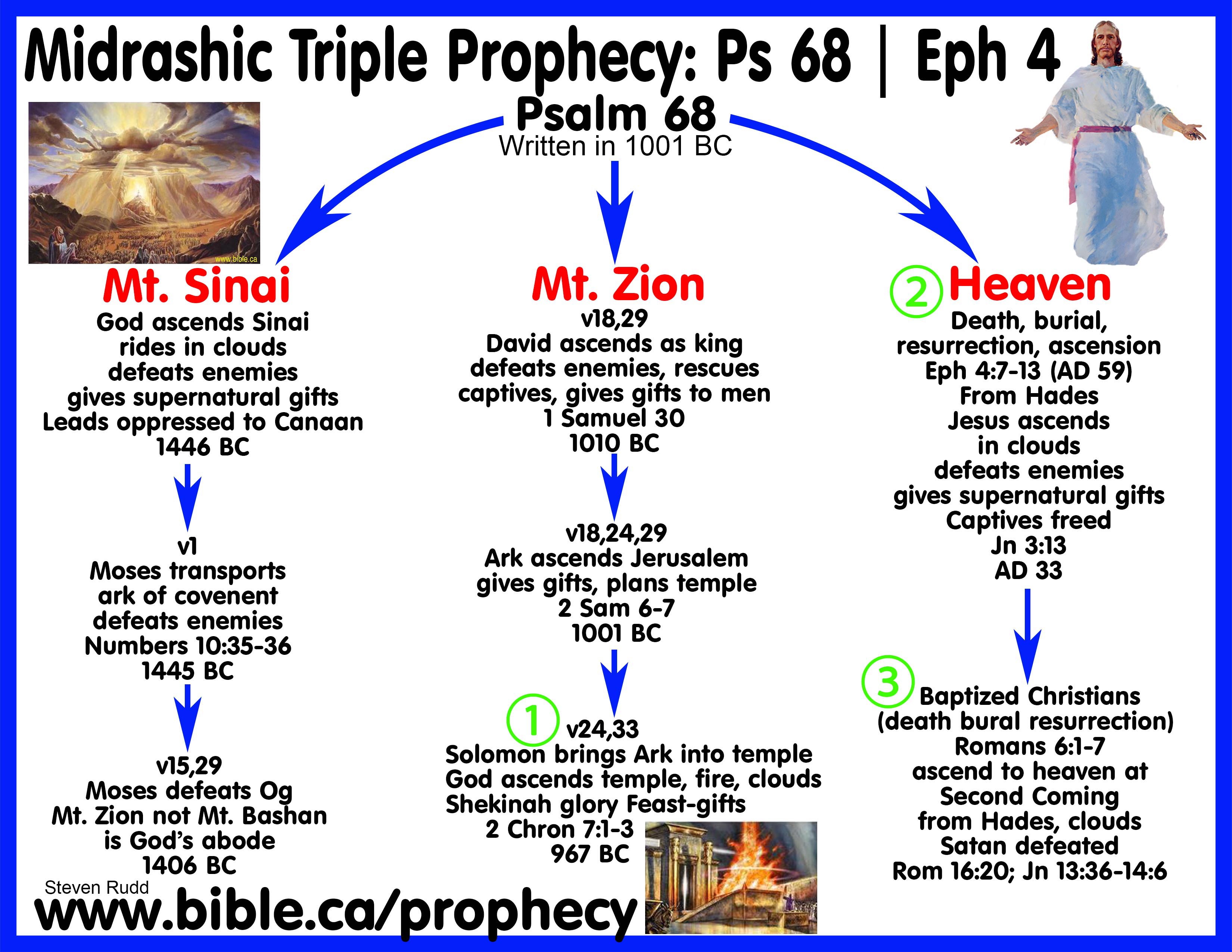 Beulah Land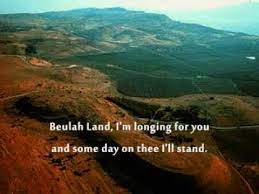 I'm kind of homesick for a country
To which I've never been before.
No sad goodbyes will there be spoken
For time won't matter anymore. Beulah Land (Beulah Land) I'm longing for you (I'm longing for you)
And some day (And some day) on thee I'll stand (Someday we will stand)
There my home (There my home) shall be eternal (Eternal)
Beulah Land, sweet Beulah Land I'm looking now, just across the river
To where my faith, shall end in sight (Shall end in sight)
There's just a few more days to labor.
Then I will take my heavenly flight. Beulah Land (Beulah Land) I'm longing for you (I'm longing for you)
And some day (And some day) on thee I'll stand (Someday we will stand)
There my home (There my home) shall be eternal
Beulah Land, sweet Beulah Land
Beulah Land, oh it's Beulah Land
Oh Beulah Land, sweet Beulah Land

From Ray Stedman
Isaiah 40
If you are familiar with Handel's Messiah, you will surely hear the music of that great oratorio going through your head as we read the verses of the fortieth chapter of Isaiah. Handel chose the first verses of this chapter for the opening chorus of Messiah.
Comfort ye, comfort ye my people,
  says your God.
Speak tenderly to Jerusalem,
  and cry to her
that her warfare is ended,
  that her iniquity is pardoned,
that she has received from the Lord's hand
  double for all her sins. (Isaiah 40:1-2 RSV)
In a musical overture, the themes of the piece to follow are all presented in brief form. That is what we have in these first eleven verses of Chapter 40, as Isaiah introduces the chapters to follow. It is noteworthy that his first emphasis is this wonderful word of forgiveness to Israel. The prophet seems to be carried forward in time to the occasion of the crucifixion and resurrection of Jesus. He is told to announce to the disobedient nation that the basis for their forgiveness has already been accomplished. He is to speak to the heart of Jerusalem (that is what the word "tenderly" means), "and cry to her that her warfare is ended, that her iniquity is pardoned, and that she has received from the Lord's hand double for all her sins."
That last phrase, "double for all her sins," does not mean that God has punished the nation twice what their sins required. This is a reference to an Eastern custom. If a man owed a debt he could not pay, his creditor would write the amount of the debt on a paper and nail it to the front door of the man's house so that everyone passing would see that here was a man who had not paid his debts. But if someone paid the debt for him, then the creditor would double the paper over and nail it to the door as a testimony that the debt had been fully paid. This beautiful picture therefore is the announcement to Israel as a nation that in the death and resurrection of her Messiah her debt has been fully paid.
Today, too, Jew and Gentile alike are given the same wonderful announcement concerning our sins in Paul's great declaration in Second Corinthians 5, "God was in Christ reconciling the world to himself, not counting their trespasses against them, and entrusting to us the ministry of reconciliation," (2  Corinthians 5:19 RSV). That is the gospel -- the good news. There may be someone here this morning who feels burdened about the mistakes, the wrong things he has done, or the hurt he or she has caused. To you this wondrous word of forgiveness and reconciliation is directed. All that is needed is to confess your sinfulness and believe that God himself has borne your sins. "Your iniquity is pardoned, you have received from the Lord 'the doubling' for all your sins."
In these eleven verses, three voices are heard. We have heard the first, announcing forgiveness. The second voice is introduced in Verses 3-5:
A voice cries:
"In the wilderness prepare the way of the Lord,
  make straight in the desert a highway for our God.
Every valley shall be lifted up,
  and every mountain and hill be made low;
the uneven ground shall become level,
  and the rough places a plain.
And the glory of the Lord shall be revealed,
  and all flesh shall see it together,
  for the mouth of the Lord has spoken." (Isaiah 40:3-5 RSV)
We need not be in doubt as to whose voice this is, for the gospels record that this is what John the Baptist, the forerunner of the Lord, declared about himself. John announced that he was the fulfillment of this promise. The gospel of John records that a delegation from Jerusalem inquired of John, "Who are you?" (John 1:19 KJV). The account states, "He confessed, he did not deny, but confessed, I am not the Christ [the Messiah] (John 1:20). And they asked him, "What then? Are you Elijah?" (John 1:21a RSV). He said, "I am not," (John 1:21b). "Are you the prophet?" (John 1:21c RSV). And he answered, "No," (John 1:21d). They said to him then, "Who are you? Let us have an answer for those who sent us. What do you say about yourself?" (John 1:22 RSV). He said, "I am the voice of one crying in the wilderness, 'Make straight the way of the Lord,' as the prophet Isaiah said," (John 1:23 RSV). In Verse 6 the first voice, the voice of God, speaks again:
A voice says, "Cry!"
And I [the second voice] said, "What shall I cry?"
[The answer is] All flesh is grass,
  and all its beauty is like the flower of the field.
The grass withers, the flower fades,
  when the breath of the Lord blows upon it;
  surely the people is grass.
The grass withers, the flower fades,
  but the word of our God will stand for ever. (Isaiah 40:6-8 RSV)
These two passages define the ministry of John the Baptist, the forerunner of our Lord. He was to declare that when the Messiah came, his ministry would not only be one of reconciliation, but also one of reconstruction. He declared there would be a highway, built in the heart, for God to travel on. Four steps would be involved in the building process: "Every valley shall be lifted up, and every mountain and hill be made low, the uneven ground shall become level, and the rough places plain." Construction engineers know that this is exactly how highways are built yet today.
In this beautiful symbolic language the prophet is saying that this is what God undertakes when he comes into our lives. When we have received his forgiveness, the next step is that he begins to change us, to reconstruct our lives. "Every valley is lifted up." In the low places of life, the discouraging times, times when you feel crushed and defeated, there will be comfort and encouragement from the Lord. Also, "Every mountain shall be brought down." All those places where our ego manifests itself, our proud boasts, our graspings for power, these must be cut down. We find ourselves humbled in many ways. Then, "The crooked places will be made straight." In the gospels we read that Zacchaeus paid back fourfold all the money he had stolen from people. Our deviousness will be corrected. We will steal no more; we will report our income properly.
Ah, but it is more than that, as we see in Verses 6-8. It is a word of reassurance as well. What is man? "All flesh is grass, and all its beauty is like the flower of the field." All the great things we boast about will fade away and disappear. All man's knowledge and power will amount to nothing. "The grass withers, the flower fades, when the breath of the Lord blows upon it; ... but the word of our God will stand for ever." What a comfort that ought to be to us. Our natural strength will never accomplish what we want; human help will fail us. "But the word of our God will stand forever." What comes after the reconciliation, the reconstruction, and the reassurance? The voice continues.
"Get you up to a high mountain,
  O Zion, herald of good tidings,
lift up your voice with strength,
  O Jerusalem, herald of good tidings,
  lift it up, fear not;
say to the cities of Judah,
  'Behold your God!'" (Isaiah 40:9 RSV)
This is a word of witness, a proclamation that always follows, never precedes, the work of reconciliation, reconstruction and reassurance. We of the evangelical world have failed to understand this. We try to train people to go out and do witnessing. I have always regretted that. That is not the correct approach at all. Jesus did not say to his followers, "Behold I send you forth to do witnessing." He said, "Behold, I send you to be witnesses," (Matthew 10:16, Luke 10:3, Acts 1:8). A witness is one who talks about what happened to him. If nothing has happened to you, you do not have anything to say. If you cannot tell somebody of God's grace in your life, you cannot be a witness. All you can witness to is your knowledge of a certain set of verses, perhaps, and that is not true witnessing. Ah, but if something has happened, if you have been changed, if you sense the work of God in your heart, then "lift up your voice" and say to the all the people around, "Behold your God." What kind of a God? The voice goes on:
Behold, the Lord God comes with might,
  and his arm rules for him;
behold, his reward is with him,
  and his recompense before him.
He will feed his flock like a shepherd,
  he will gather the lambs in his arms,
he will carry them in his bosom,
  and gently lead those that are with young. (Isaiah 40:10-11 RSV)
What a tender, beautiful scene is portrayed in that last verse. But there are two portraits of God here. The God we proclaim is the God who is a Judge, with power and might to overcome all who resist him, all w ho attempt to deceive him or ignore him. But he is also a Shepherd. Those who cast themselves upon him he will nourish with tender care, even the feeblest among them, "and gently lead those that are with young." These, beautiful words remind us of Jesus' own words in John 10, where he says of himself, "I am the good shepherd. The good shepherd lays down his life for his sheep," (John 10:11 RSV).
Verse 11 brings to mind the words of Psalm 23, "The Lord is my shepherd, I shall not want; he makes me lie down in green pastures. He leads me beside still waters; he restores my soul." The rest of the chapter gathers around a theme that is given to us twice, in Verses 18 and 25:
To whom then will you liken God,
  or what likeness compare with him? [Who is like God?] (Isaiah 40:18 RSV)
And again in Verse 25:
To whom then will you compare me,
  that I should be like him? says the Holy One. (Isaiah 40:25 RSV)
What other god is there that you can trust, and how does the true God compare to him? This section has some of the most majestic and superb language about God found in Scripture. Listen to these words in Verse 12:
Who has measured the waters in the hollow of his hand
  and marked off the heavens with a span,
enclosed the dust of the earth in a measure
  and weighed the mountains in scales
  and the hills in a balance? (Isaiah 40:12 RSV)
Here God himself is asking man, "Can you do what I do? Can you hold the waters of earth in the hollow of your hand?" I stood on the beach at San Diego yesterday, a gorgeous day throughout all of California, watching the great combers coming in from the Pacific. As I watched those great billows crashing on the sand I thought of the vastness of the Pacific Ocean, extending thousands upon thousands of miles to the west. These words came to my mind, "Who has measured the waters and held them in the hollow of his hand?" God himself in majesty and greatness controls all the forces of earth. Verses 13 and 14 speak of God's incredible wisdom.
Who has directed the Spirit of the Lord,
  or as his counselor has instructed him?
Whom did he consult for his enlightenment,
  and who taught him the path of justice,
and taught him knowledge,
  and showed him the way of understanding? (Isaiah 40:13-14 RSV)
Who could do that? Well, many attempt to. I confess there have been times when I have been confronted with a difficult problem which I analyzed and thought I had solved. Then I have come to God and told him step by step what he could do to work out the problem -- only to find, to my utter astonishment, that he completely ignored my approach and did nothing about it. I have become a little irritated over this. I have said to him, "Lord, even I can see how to work this out. Surely you ought to be able to understand." But as the problem remained, and a whole new situation came to light, I realized that God saw far more than I could see, that he knew of obstacles I had no knowledge of, complexities that touched the lives of hundreds of people. He was working out purposes that would go on not only for the moment, but on and on into one generation after another; that his solution ultimately was the best one. I had to say, as the Apostle Paul says in Romans 11, "O the depth of the riches and wisdom and knowledge of God! How unsearchable are his judgments and how inscrutable his ways!" (Romans 11:33 RSV). In Verses 15 to 17, God compares himself with the proud nations of earth.
Behold, the nations are like a drop from a bucket,
  and are accounted as the dust on the scales;
behold, he takes up the isles like fine dust.
[In Isaiah, "the isles" are a reference to the continents, the great land masses, washed by the sea.]
Lebanon [the forests of Lebanon] would not suffice for fuel,
  nor are its beasts enough for a burnt offering.
All the nations are as nothing before him,
  they are accounted by him as less than nothing and emptiness. (Isaiah 40:15-17 RSV)
How feeble seem the boasts of men, the leaders of the nations, with their claims to glory and might and power, when compared with the greatness, the majesty and the strength of God himself. They are nothing, God says, absolutely nothing. God concludes this section with a word to those who feel forgotten and neglected. Verse 27:
Why do you say, O Jacob,
  and speak, O Israel,
"My way is hid from the Lord,
  and my right is disregarded by my God?" (Isaiah 40:27 RSV)
Have you ever felt that God does not notice you, that he has no concern about your affairs? Have you felt neglected, forgotten, and thought that God does not care about you? We all feel this way at times. Here is God's answer to this.
Have you not known? Have you not heard?
The Lord is the everlasting God,
  the Creator of the ends of the earth.
He does not faint or grow weary,
  his understanding is unsearchable.
He gives power to the faint,
  and to him who has no might he increases strength.
Even youths shall faint and be weary,
  and young men shall fall exhausted;
but they who wait for the Lord shall renew their strength,
  they shall mount up with wings like eagles,
  they shall run and not be weary,
they shall walk and not faint. (Isaiah 40:28-31 RSV)
How many thousands through the centuries have taken those promises literally and found that to "wait upon the Lord" does this very thing. It all hinges on that one word, wait. Wait! The hardest word to learn in the language for some, especially young people. Wait. Let God work. The Hebrew word has a note of expectation about it: expect God to work, wait in expectation that God will move. It takes time, you cannot have it overnight, but they that wait upon the Lord shall find their own strength renewed. They shall find their spirit mounting up like the eagle in its flight, their souls able to run the gamut of emotions. They shall never be weary. And they shall walk (in body) and not faint. -- Ray Stedman, Who is Like our God?

Psalm 16
1 A Michtam of David.

Preserve me, O God, for in You I put my trust.
2 O my soul, you have said to the LORD,
"You are my Lord,
My goodness is nothing apart from You." 
3 As for the saints who are on the earth,
"They are the excellent ones, in whom is all my delight."
4 Their sorrows shall be multiplied who hasten after another god;
Their drink offerings of blood I will not offer,
Nor take up their names on my lips.
5 O LORD, You are the portion of my inheritance and my cup;
You maintain my lot. 
6 The lines have fallen to me in pleasant places;
Yes, I have a good inheritance.
7 I will bless the LORD who has given me counsel;
My heart also instructs me in the night seasons. 
8 I have set the LORD always before me;
Because He is at my right hand I shall not be moved.
9 Therefore my heart is glad, and my glory rejoices;
My flesh also will rest in hope. 
10 For You will not leave my soul in Sheol,
Nor will You allow Your Holy One to see corruption. 
11 You will show me the path of life;
In Your presence is fullness of joy;
At Your right hand are pleasures forevermore. 

Extra Credit Reading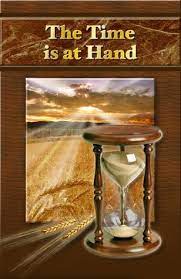 Thy Kingdom Come
Horizontal and Vertical Salvation
The Plight of the Homeless -- The Plight of the Rich
Revelation from God?

God our Healer  

Nekrosis and Thanatos (Dying and Death) 
  
Come, Sweet Death  

Six Hours in Eternity on The Cross  

The Wasted Years 

Three Stewards over God's House: Shebna, Eliakim, Jesus

Pillars of Fire  

A City in Space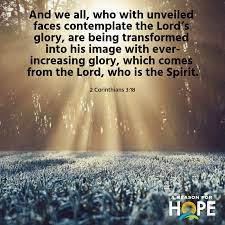 Lambert's Main Library 
Email Lambert Dolphin
Archive for Newsletters
Library Annex (New articles since 2018. Free of course)  
September 17, 2021. April 13, 2023.