Some Notes About Heaven

Heavenly Daze!
Back in the year 2000 (or so) my wonderful sister Susanne, suggested I write an article on heaven. I knew vaguely what sorts of things to talk about. But first I decided to see what was on the Internet, so I searched the first 500 web sites on the Internet I found where heaven was mentioned in some form or fashion. Yes, two or three of these 500 web sites were about the heaven that is in the Bible, though none of these Biblical web sites had much to say that interested me.

I did make a list of some of these "heavenly" web sites one can visit in Cyberspace. I think not many people give a hoot about what happens to them after they die? Here are some of my "favorite" Internet web sites about "heaven."

Some Internet web sites about Heaven


Hawg Heaven, Reptile Heaven, Programmers' Heaven, Nerd's Heaven, MP3 Heaven, Rugby Heaven, Veggie Heaven, Fisherman's Heaven, Mountain Bike Heaven, Cheat Heaven, Neanderthal Heaven, Designer Heaven, Queer Heaven, Pharaoh's Heaven, Horoscope Heaven, Chat Heaven, Highway Heaven, Zeus Heaven, Blue Heaven, 7th Heaven, Catfish Heaven, Vinyl Heaven, Bare naked Heaven, Mac Heaven, Singles' Heaven, Cockatoo Heaven, Visual Basic Heaven, Wallpaper Heaven, Pinball Heaven, Hoop Heaven, Genealogy Heaven, Tattoo Heaven, Catfish Heaven, Lizard Heaven, Cowboys' Heaven, Pontiac Heaven, Hobby Heaven, Guitar Heaven,, Closeout Heaven, Feminine Heaven, Hula Heaven, Horse Heaven, Hockey Heaven, Beanie Heaven, Baby Heaven, Silicon Heaven, Nintendo Heaven, Cricket Heaven, Hip Hop Heaven, Sports Collectors' Heaven, Wedding Heaven, Pumpkin Heaven, Big Blue Heaven, Computer Heaven, Cheaters' Heaven, Needlepoint Heaven, Gas Pump Heaven, Career Heaven, Television Heaven, Velvet Heaven, Cossack Heaven, Chocolate Heaven, Models' Heaven, Wallpaper Heaven, Models Heaven, Video Player Heaven, Blues Green Iguana Heaven, Polymer Heaven, Cactus Heaven, Clothes Heaven, Banknote Heaven, Golf Heaven, Joke Heaven, Pinball Heaven, Hubcap and Wheels Heaven, Pets Heaven, Kiwi Heaven, Dog Heaven, and finally, "How to get to Heaven from the Internet."




The New Yorker regularly has very funny cartoons about heaven--I have subscribed since I was in college largely because of the cartoons. While some people believe that death brings simple extinction of personhood forever, many others assume that there is an automatic "heavenly reward" waiting for them after a long productive life here on earth. When a person dies after a long illness mourners will sometimes say, "he (or she) is now in a better place"--without any consideration of the quality of life the deceased had lived. "The popular conception of heaven revolves around clouds, harps, and angels, with humanity marching through Pearly Gates to live a life of bliss. This conception is far removed from the biblical witness" (ISBE). The Bible leads one to see that life on earth is a preparation for something far greater and grander, as well as everlasting, but that only a very small number of people qualify to go to heaven.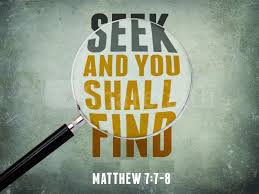 A couple of decades later (2021) it seemed to me I should update my knowledge about heaven. As usual I found Wikipedia could tell me way more than I wanted to know from a secular perspective, that is, not taking into account truth available to us from God.

For instance, Wiki says, During the period of the Second Temple (c.515 BC – 70 AD), the Hebrew people lived under the rule of first the Persian Achaemenid Empire, then the Greek kingdoms of the Diadochi, and finally the Roman Empire. Their culture was profoundly influenced by those of the peoples who ruled them. Consequently, their views on existence after death were profoundly shaped by the ideas of the Persians, Greeks, and Romans. The idea of the immortality of the soul is derived from Greek philosophy and the idea of the resurrection of the dead is derived from Persian cosmology. By the early first century AD, these two seemingly incompatible ideas were often conflated by Hebrew thinkers. The Hebrews also inherited from the Persians, Greeks, and Romans the idea that the human soul originates in the divine realm and seeks to return there. The idea that a human soul belongs in Heaven and that Earth is merely a temporary abode in which the soul is tested to prove its worthiness became increasingly popular during the Hellenistic period (323 – 31 BC). Gradually, some Hebrews began to adopt the idea of Heaven as the eternal home of the righteous dead.
Thank God, much, much more data is open to the searcher in the archives of heaven! I seem to have learned a bit more about heaven since my NDE (Near Death Experience) in 2017. Almost dying and going to heaven jolted me deeply. The verse in Ephesians 5 about buying up opportunities in life while we have "time" means much to me now.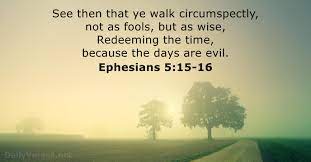 }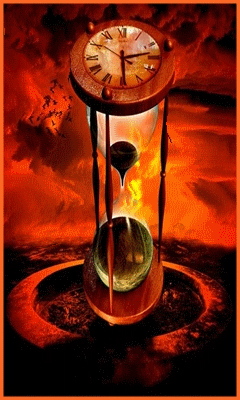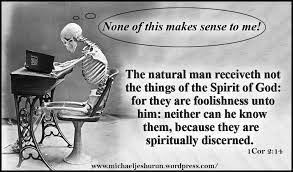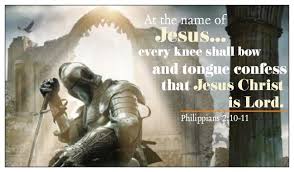 Almost daily, refreshing torrents of grace descend in on me and I feel compelled to write. Some of it is "stream of consciousness" material but I avoid wishful thinking--imagining things that might not be true. I realize no one reads what I write -- preferring snippets, Instagrams and Twitters I suppose? This is a short article -- in the Heavenly Reading box at the bottom, are some of my recent musings about heaven.
Heaven, as described in the Bible is not the place where I am rewarded for my life well-lived. Only a fraction of earth's inhabitants choose to go there! Yet "all who will may come." (Revelation 22)

God's love has a "backside" for the majority who refuse to respond to God's steadfast love.

Everything since my NDE recovery is in my library Annex. I also am keenly aware that those who do not yet know Jesus will see my musings as utter nonsense. I hope many wake up and see what's coming down the pike. No need to settle for existential despair.

Many of us know Jesus Christ in personal experience. For me it's been over 60 years. What is most humbling is looking back on my wayward heart and erratic walk. It grieves me that so many are lost! But the mercy of God is new every morning. We are all accountable to Jesus! No wonder Jesus wept over Jerusalem twice on His last visit. No wonder He was furiously angry at the degraded state of the great Second Jewish Temple Temple in Jerusalem. God hates hypocrisy! Our Motives matter! Relating to Jesus personally is a great privilege because He is such an amazing, compassionate Friend!

The Biblical Heavens
The Hebrew word for heaven (shamayim), used more than 420 times in the Old Testament, is plural. The first use in Genesis 1:1, "In the beginning God created the heavens (shamayim) and the earth (eretz)" is the equivalent of saying, "In the beginning God created the entire universe." The created universe has two realms that are linked together: one realm is physical and the other is spiritual. The Greek, ouranos, is also plural, and very often translated "heavenly places" in our English New Testaments.

The Bible uses the term "heavens" to refer to the earth's atmosphere where the birds fly, to the stellar heavens where the sun, moon, stars, planets and galaxies and reside. The "third heaven" is the abode of God and the angels. The angels were created sometime during creation week since they live in a "place" (i.e., in dwelling places in the spiritual realm) just as men live on the earth by an ecosystem capable of supporting us. I believe the Heavenly City, New Jerusalem is in the Second Heaven.
There are celestial bodies and there are terrestrial bodies; but the glory of the celestial is one, and the glory of the terrestrial is another. There is one glory of the sun, and another glory of the moon, and another glory of the stars; for star differs from star in glory. (1 Corinthians 15:40, 41)
Human beings are made in the image and likeness of God. We were created to live simultaneously in the physical and in the spiritual realm. It is our bodies which anchor us to the material world of space, time, energy, mass and motion. In our spirits we can commune with God and relate to Him on an entirely different time frame. Man has self-awareness and God-consciousness because we are created spiritual beings.
Then God said, "Let us make man in our image, after our likeness; and let them have dominion over the fish of the sea, and over the birds of the air, and over the cattle, and over all the earth, and over every creeping thing that creeps upon the earth." So God created man in his own image, in the image of God he created him; male and female he created them. (Genesis 1:26-27)

...the LORD God formed man of dust from the ground (physical), and breathed into his nostrils the breath of life (spiritual); and man became a living being (nephesh = soul). (Genesis 2:7)
Adam's sin severed his relationship with God cutting him off from the Source of all light and life which is in the spiritual realm.
"God is a Spirit and those who worship Him must worship in Spirit and in truth." (John 4:24)
Adam's relationship with God was restored soon after the Fall (as was Eve's), but his physical body was irreparably damaged and began to die. A consequence of the Fall of man was that God reduced the sustaining power flowing from the spiritual realm into the physical, causing the physical universe to begin to decay and run down. Opportunistic blights and blains began to increase (thorns, thistles, germs, bugs, diseases, etc). Along with this "curse" on the earth because of man's sin, a revolt by a large number of the angels set the entire creation on a downward spiral towards an eventual "heat death" governed by we call in physics "the Second law of Thermodynamics."
And to Adam he said, "Because you have listened to the voice of your wife, and have eaten of the tree of which I commanded you, `You shall not eat of it,' cursed is the ground because of you; in toil you shall eat of it all the days of your life; thorns and thistles it shall bring forth to you; and you shall eat the plants of the field. In the sweat of your face you shall eat bread till you return to the ground, for out of it you were taken; you are dust, and to dust you shall return." (Genesis 3:17-19)
God's response to the Fall has been to sustain the Old Creation and to proceed to redeem members of the race of Adam, one by one. He is neither restoring, fixing, nor repairing the damage which exists in the Old Creation. He is committed instead to a New Creation.
I consider that the sufferings of this present time are not worth comparing with the glory that is to be revealed to us. For the creation waits with eager longing for the revealing of the sons of God; for the (old) creation was subjected to futility, not of its own will but by the will of him who subjected it in hope; because the creation itself will be set free from its bondage to decay and obtain the glorious liberty of the children of God. We know that the whole creation has been groaning in travail together until now; and not only the creation, but we ourselves, who have the first fruits of the Spirit, groan inwardly as we wait for adoption as sons, the redemption of our bodies. For in this hope we were saved. Now hope that is seen is not hope. For who hopes for what he sees? But if we hope for what we do not see, we wait for it with patience. (Romans 8:18-25)
We ought not to think of the heavenly abode of God as remote--far beyond the most distant stars. According to the Bible, heaven is really another dimension of reality--commonly what we call the spiritual dimension. The material world is in fact immersed and embedded in the spiritual world. Therefore heaven is neither far away, nor remote and inaccessible. (In theological terms God is both transcendent and imminent in creation). As recorded in the gospels, Jesus took Peter, James and John a short step from time into eternity--into heaven--on the Mount of Transfiguration:
And after six days Jesus took with him Peter and James and John his brother, and led them up a high mountain apart. And he was transfigured before them, and his face shone like the sun, and his garments became white as light. And behold, there appeared to them Moses and Elijah, talking with him. And Peter said to Jesus, "Lord, it is well that we are here; if you wish, I will make three booths here, one for you and one for Moses and one for Elijah." He was still speaking, when lo, a bright cloud overshadowed them, and a voice from the cloud said, "This is my beloved Son, with whom I am well pleased; listen to him." When the disciples heard this, they fell on their faces, and were filled with awe. But Jesus came and touched them, saying, "Rise, and have no fear." And when they lifted up their eyes, they saw no one but Jesus only. (Matthew 17:1-8)
It is impossible to describe heavenly realities adequately to earthly, fallen creatures--who are trapped in a broken time frame. Objects and situations in the multi-dimensional space-time frame of eternity are most difficult to even imagine. In Perelandra, the second book in his SciFi Trilogy, C. S. Lewis works diligently to help us imagine a world of innocence where sin is unknown but about to be introduced. The Apostle Paul could only hint at what heaven would be like in describing his experience of being caught up into the Third Heaven:
I must boast; there is nothing to be gained by it, but I will go on to visions and revelations of the Lord. I know a man in Christ who fourteen years ago was caught up to the third heaven-whether in the body or out of the body I do not know, God knows. And I know that this man was caught up into Paradise (gan, Persian word for an enclosed Oriental garden)--whether in the body or out of the body I do not know, God knows--and he heard things that cannot be told, which man may not utter. On behalf of this man I will boast, but on my own behalf I will not boast, except of my weaknesses. Though if I wish to boast, I shall not be a fool, for I shall be speaking the truth. But I refrain from it, so that no one may think more of me than he sees in me or hears from me. And to keep me from being too elated by the abundance of revelations, a thorn was given me in the flesh, a messenger of Satan, to harass me, to keep me from being too elated. Three times I besought the Lord about this, that it should leave me; but he said to me, "My grace is sufficient for you, for my power is made perfect in weakness." I will all the more gladly boast of my weaknesses, that the power of Christ may rest upon me. (2 Corinthians 12:1-9)
Actually Christians already are dwelling in heaven. We have been seated there, in Christ with him at the right hand of God. When we became Christians we were placed into Christ and identified with him in his death, burial and resurrection. We are largely unaware that this relocation in the spiritual dimension has already taken place since we are still wearing our old fallen bodies which is the only means we have for sensing and interacting with the physical world.
"...And you he made alive, when you were dead through the trespasses and sins in which you once walked, following the course of this world, following the prince of the power of the air, the spirit that is now at work in the sons of disobedience. Among these we all once lived in the passions of our flesh, following the desires of body and mind, and so we were by nature children of wrath, like the rest of mankind. But God, who is rich in mercy, out of the great love with which he loved us, even when we were dead through our trespasses, made us alive together with Christ (by grace you have been saved), and raised us up with him, and made us sit with him in the heavenly places in Christ Jesus, that in the coming ages he might show the immeasurable riches of his grace in kindness toward us in Christ Jesus. For by grace you have been saved through faith; and this is not your own doing, it is the gift of God-not because of works, lest any man should boast. For we are his workmanship, created in Christ Jesus for good works, which God prepared beforehand, that we should walk in them." (Ephesians 2:1-10)

"He has delivered us from the dominion of darkness and transferred us to the kingdom of his beloved Son, in whom we have redemption, the forgiveness of sins." (Colossians 1:13-14)

"I would have you wise as to what is good and guileless as to what is evil; then the God of peace will soon crush Satan under your feet." (Romans 16:19-20)

For you have not come to what may be touched, a blazing fire, and darkness, and gloom, and a tempest, and the sound of a trumpet, and a voice whose words made the hearers entreat that no further messages be spoken to them (i.e., to Mt Sinai]. For they could not endure the order that was given, "If even a beast touches the mountain, it shall be stoned." 1 Indeed, so terrifying was the sight that Moses said, "I tremble with fear." But you have [already] come to Mount Zion and to the city of the living God, the heavenly Jerusalem, and to innumerable angels in festal gathering, and to the assembly of the first-born who are enrolled in heaven, and to a judge who is God of all, and to the spirits of just men made perfect, and to Jesus, the mediator of a new covenant, and to the sprinkled blood that speaks more graciously than the blood of Abel. See that you do not refuse him who is speaking. For if they did not escape when they refused him who warned them on earth, much less shall we escape if we reject him who warns from heaven. His voice then shook the earth; but now he has promised, "Yet once more I will shake not only the earth but also the heaven." This phrase, "Yet once more," indicates the removal of what is shaken, as of what has been made, in order that what cannot be shaken may remain. Therefore let us be grateful for receiving a kingdom that cannot be shaken, and thus let us offer to God acceptable worship, with reverence and awe; for our God is a consuming fire." (Hebrews 12:18-29)
As mentioned, it is the physical body we live in now which links us to the old creation. If we have named Jesus Christ as Lord and invited Him to rule our lives, God has redeemed our spirits and souls, but He has not yet redeemed our bodies. That is, on the inside we are new and already citizens dwelling in heaven. If we could put on our new resurrection bodies--with their vastly improved sensory powers--we would immediately be aware that we were surrounded by angels and actually living here and now in the heavenly city, the New Jerusalem.
"...our citizenship is in heaven, and from it we await a Savior, the Lord Jesus Christ, who will change our lowly body to be like his glorious body, by the power which enables him even to subject all things to himself." (Philippians 3:20-21)
Second Corinthians Chapter 5 is full of insights into what happens to us when we die. Our new resurrection bodies are ready and waiting for us--they already exist. When we step into our new bodies we will immediately be attuned to life in heaven. Our resurrection bodies will be like that of Jesus. There is, furthermore, no soul sleep, no intermediate state, no limbo, and no purgatory. When we die, we step immediately out of time into eternity, and "in a moment, in the twinkling of an eye" we time-travel to the day of resurrection and rapture. We are then instantaneously reunited with the believing dead of all ages. That is, all believers arrive in heaven at the same "time." We shall recognize one another in heaven, and believers of all ages will be able to meet together "outside" of ordinary earth-time frames. Resurrection bodies are no doubt capable of time and space travel and have vast capabilities our present bodies do not possess. This is in addition to the fact that in heaven we are removed from the presence of sin and our new bodies are completely sinless and immune from sickness, death and decay.
"For we know that if the earthly tent (present body = skenos, a tent, booth or tabernacle) we live in is destroyed, we have a building (new body = oikodome, a building) from God, a house not made with hands, eternal in the heavens. Here indeed we groan, and long to put on our heavenly dwelling, so that by putting it on we may not be found naked. For while we are still in this tent, we sigh with anxiety; not that we would be unclothed, but that we would be further clothed, so that what is mortal may be swallowed up by life. He who has prepared us for this very thing is God, who has given us the Spirit as a guarantee. So we are always of good courage; we know that while we are at home in the body we are away from the Lord, for we walk by faith, not by sight. We are of good courage, and we would rather be away from the body and at home with the Lord. So whether we are at home or away, we make it our aim to please him." (2 Corinthians 5:1-9)
May the God of peace himself sanctify you wholly; and may your spirit and soul and body be kept sound and blameless at the coming (parousia) of our Lord Jesus Christ. He who calls you is faithful, and he will do it. (1 Thessalonians 5:23, 24)

Who Can Go to Heaven?
Eligibility for heaven is not based on one's good deeds in life, this is part of our mythical, cultural, popular, folk belief about heaven. Those who go to heaven enter on the merits of Another--the Lord Jesus Christ. (The heavens as they now exist are not free of sin--evil angels are active there--though they will be cleansed at the time of the Second Coming of Jesus). Those who live in heaven with Jesus will obviously be people who lives have been transformed. After all, heaven would never work as a place of bliss, pleasure, and happiness, if our previously selfish, evil conduct was allowed in the door. Since the quality and intensity of life in heaven is so much richer and more intense than anything we now know in heaven, candidates for heaven must be made ready through training and inner transformation.

People always want to know if we will know and recognize one another in heaven, and the Biblical answer to that is most certainly, "yes." As for pleasures in heaven they will be much greater than anything we have experienced on earth. We know only of tainted life, of wrong motives and betrayal, of the excesses of wine, the misuse of drugs and the corruption that too much money often brings.

Resurrection bodies are radically different from the bodies we now inhabit--in the same way that a great skyscraper differs from a fragile, perishable common camping tent. The body of Jesus Christ after he was raised from the dead tells us all we really know about resurrection bodies. The activities of Jesus during the forty days He spend with His friends and disciples between His resurrection and His Ascension--as recorded by the gospel writers--give us tantalizing clues concerning the wonderful powers of the new bodies which have already been built for us. We also have an account by Paul in First Corinthians 15 which tells us that resurrection bodies are "heavenly in origin," whereas our present bodies are "of the dust."
"But some one will ask, 'How are the dead raised? With what kind of body do they come?' You foolish man! What you sow does not come to life unless it dies. And what you sow is not the body which is to be, but a bare kernel, perhaps of wheat or of some other grain. But God gives it a body as he has chosen, and to each kind of seed its own body. For not all flesh is alike, but there is one kind for men, another for animals, another for birds, and another for fish. There are celestial bodies and there are terrestrial bodies; but the glory of the celestial is one, and the glory of the terrestrial is another. There is one glory of the sun, and another glory of the moon, and another glory of the stars; for star differs from star in glory. So is it with the resurrection of the dead. What is sown is perishable, what is raised is imperishable. It is sown in dishonor, it is raised in glory. It is sown in weakness, it is raised in power. It is sown a physical body, it is raised a spiritual body. If there is a physical body, there is also a spiritual body. Thus it is written, 'The first man Adam became a living being;' the last Adam became a life-giving spirit. But it is not the spiritual which is first but the physical, and then the spiritual. The first man was from the earth, a man of dust; the second man is from heaven. As was the man of dust, so are those who are of the dust; and as is the man of heaven, so are those who are of heaven. Just as we have borne the image of the man of dust, we shall also bear the image of the man of heaven. I tell you this, brethren: flesh and blood cannot inherit the kingdom of God, nor does the perishable inherit the imperishable.

"Lo! I tell you a mystery. We shall not all sleep, but we shall all be changed, in a moment, in the twinkling of an eye, at the last trumpet. For the trumpet will sound, and the dead will be raised imperishable, and we shall be changed. For this perishable nature must put on the imperishable, and this mortal nature must put on immortality. When the perishable puts on the imperishable, and the mortal puts on immortality, then shall come to pass the saying that is written: 'Death is swallowed up in victory.' 'O death, where is thy victory? O death, where is thy sting?' The sting of death is sin, and the power of sin is the law. But thanks be to God, who gives us the victory through our Lord Jesus Christ. Therefore, my beloved brethren, be steadfast, immovable, always abounding in the work of the Lord, knowing that in the Lord your labor is not in vain." (1 Corinthians 15:35-58)

 
A City to Live In
Jesus has evidently gone to built a city for believers to live in. The New Jerusalem is the place believers go to live when they die--it is a great city in space, our headquarters from which we will travel down to earth to work on earth during the Millennium--and out into space on all sorts of adventures. There is no need for us to cling to the myth of heaven as a boring place, a platform of monotonous billowing clouds! Christians are already dwelling in that New Jerusalem as far as our spirits are concerned. As long as we are still in our old unredeemed bodies we are only aware of the heavenly city by faith:
"In my Father's house [the universe] are many rooms [dwelling places]; if it were not so, would I have told you that I go to prepare a place for you? And when I go and prepare a place for you, I will come again and will take you to myself, that where I am you may be also." (John 14:1-3)
The Saints of the Old Testament will Join us There
By faith Abraham obeyed when he was called to go out to a place which he was to receive as an inheritance; and he went out, not knowing where he was to go. By faith he sojourned in the land of promise, as in a foreign land, living in tents with Isaac and Jacob, heirs with him of the same promise. For he looked forward to the city which has foundations, whose builder and maker is God. (Hebrews 11:8-10)

"These [men and women of faith in the Old Testament] all died in faith, not having received what was promised, but having seen it and greeted it from afar, and having acknowledged that they were strangers and exiles on the earth. For people who speak thus make it clear that they are seeking a homeland. If they had been thinking of that land from which they had gone out, they would have had opportunity to return. But as it is, they desire a better country, that is, a heavenly one. Therefore God is not ashamed to be called their God, for he has [already] prepared for them a city." (Hebrews 11:13-16)
The church of Jesus Christ is ultimately described figuratively as both a woman and a city in the Bible. A city is not only buildings and streets and parks and homes it is also a community of people living together. This "city which is to come" is our new family home:
"Tell me, you who desire to be under law, do you not hear the law? For it is written that Abraham had two sons, one by a slave and one by a free woman. But the son of the slave was born according to the flesh, the son of the free woman through promise. Now this is an allegory: these women are two covenants. One is from Mount Sinai, bearing children for slavery; she is Hagar. Now Hagar is Mount Sinai in Arabia; she corresponds to the present Jerusalem, for she is in slavery with her children. But the Jerusalem above is free, and she is our mother. For it is written, 'Rejoice, O barren one who does not bear; break forth and shout, you who are not in travail; for the children of the desolate one are many more than the children of her that is married.' Now we, brethren, like Isaac, are children of promise. But as at that time he who was born according to the flesh persecuted him who was born according to the Spirit, so it is now. But what does the scripture say? 'Cast out the slave and her son; for the son of the slave shall not inherit with the son of the free woman.' So, brethren, we are not children of the slave but of the free woman." (Galatians 4:21-31)
A marvelous vision of the New Jerusalem was given to the Apostle John on the Isle of Patmos near the end of the First Century. In redeeming the sons and daughters of Adam and Eve God has not merely restored them to Eden, the original Paradise. The New Jerusalem is a more glorious home and Eden. Born again as sons and daughters of Jesus, (the Last Adam) we have been granted higher privileges, position and opportunity than was granted to Adam and Eve: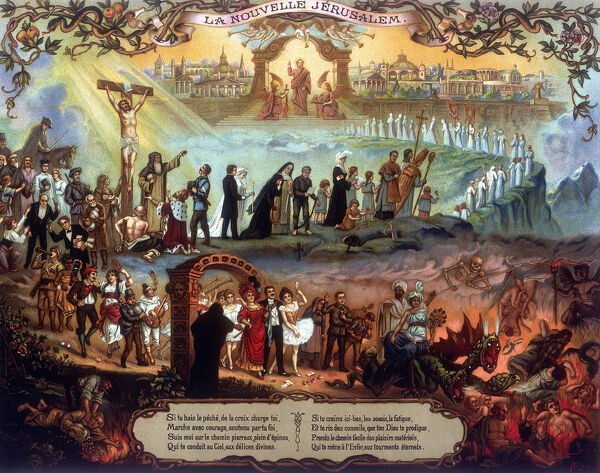 "...And I saw the holy city, new Jerusalem, coming down out of heaven from God, prepared as a bride adorned for her husband; and I heard a loud voice from the throne saying, 'Behold, the dwelling of God is with men. He will dwell with them, and they shall be his people, and God himself will be with them; he will wipe away every tear from their eyes, and death shall be no more, neither shall there be mourning nor crying nor pain any more, for the former things have passed away.' And he who sat upon the throne said, 'Behold, I make all things new.' Also he said, 'Write this, for these words are trustworthy and true.' And he said to me, 'It is done! I am the Alpha and the Omega, the beginning and the end. To the thirsty I will give from the fountain of the water of life without payment. He who conquers shall have this heritage, and I will be his God and he shall be my son. But as for the cowardly, the faithless, the polluted, as for murderers, fornicators, sorcerers, idolaters, and all liars, their lot shall be in the lake that burns with fire and sulfur, which is the second death.'

"Then came one of the seven angels who had the seven bowls full of the seven last plagues, and spoke to me, saying, 'Come, I will show you the Bride, the wife of the Lamb.' And in the Spirit he carried me away to a great, high mountain, and showed me the holy city Jerusalem coming down out of heaven from God, having the glory of God, its radiance like a most rare jewel, like a jasper, clear as crystal. It had a great, high wall, with twelve gates, and at the gates twelve angels, and on the gates the names of the twelve tribes of the sons of Israel were inscribed; on the east three gates, on the north three gates, on the south three gates, and on the west three gates.

"And the wall of the city had twelve foundations, and on them the twelve names of the twelve apostles of the Lamb. And he who talked to me had a measuring rod of gold to measure the city and its gates and walls. The city lies foursquare, its length the same as its breadth; and he measured the city with his rod, twelve thousand stadia; its length and breadth and height are equal. He also measured its wall, a hundred and forty-four cubits by a man's measure, that is, an angel's.

"The wall was built of jasper, while the city was pure gold, clear as glass. The foundations of the wall of the city were adorned with every jewel; the first was jasper, the second sapphire, the third agate, the fourth emerald, the fifth onyx, the sixth carnelian, the seventh chrysolite, the eighth beryl, the ninth topaz, the tenth chrysoprase, the eleventh jacinth, the twelfth amethyst. And the twelve gates were twelve pearls, each of the gates made of a single pearl, and the street of the city was pure gold, transparent as glass.

"And I saw no temple in the city, for its temple is the Lord God the Almighty and the Lamb. And the city has no need of sun or moon to shine upon it, for the glory of God is its light, and its lamp is the Lamb. By its light shall the nations walk; and the kings of the earth shall bring their glory into it, and its gates shall never be shut by day-and there shall be no night there; they shall bring into it the glory and the honor of the nations. But nothing unclean shall enter it, nor any one who practices abomination or falsehood, but only those who are written in the Lamb's book of life.

"Then he showed me the river of the water of life, bright as crystal, flowing from the throne of God and of the Lamb through the middle of the street of the city; also, on either side of the river, the tree of life with its twelve kinds of fruit, yielding its fruit each month; and the leaves of the tree were for the healing of the nations. There shall no more be anything accursed, but the throne of God and of the Lamb shall be in it, and his servants shall worship him; they shall see his face, and his name shall be on their foreheads. And night shall be no more; they need no light of lamp or sun, for the Lord God will be their light, and they shall reign for ever and ever...

"I am the Alpha and the Omega, the first and the last, the beginning and the end." Blessed are those who wash their robes, that they may have the right to the tree of life and that they may enter the city by the gates. Outside are the dogs and sorcerers and fornicators and murderers and idolaters, and every one who loves and practices falsehood. "I Jesus have sent my angel to you with this testimony for the churches. I am the root and the offspring of David, the bright morning star." The Spirit and the Bride say, "Come." And let him who hears say, "Come." And let him who is thirsty come, let him who desires take the water of life without price." (Revelation 21:1-22:17)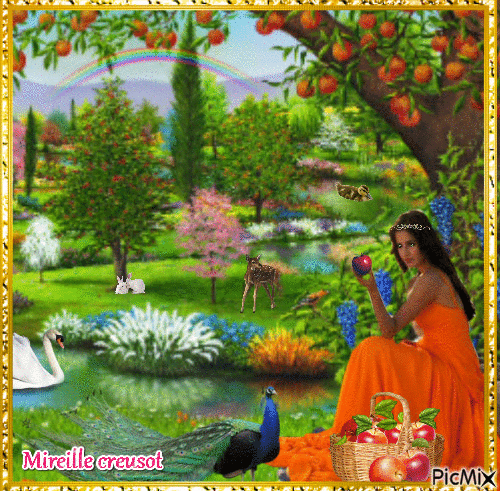 Heaven is a Holy Place
No sin, no defilement is allowed there
The Apostle Peter reminds us that heaven is for whole persons, for the liberated, the cleansed, for men and women, boys and girls who have restored and redeemed in body, soul and spirit.
Therefore gird up your minds, be sober, set your hope fully upon the grace that is coming to you at the revelation of Jesus Christ. As obedient children, do not be conformed to the passions of your former ignorance, but as he who called you is holy, be holy yourselves in all your conduct; since it is written, "You shall be holy, for I am holy." And if you invoke as Father him who judges each one impartially according to his deeds, conduct yourselves with fear throughout the time of your exile. You know that you were ransomed from the futile ways inherited from your fathers, not with perishable things such as silver or gold, but with the precious blood of Christ, like that of a lamb without blemish or spot. He was destined before the foundation of the world but was made manifest at the end of the times for your sake. Through him you have confidence in God, who raised him from the dead and gave him glory, so that your faith and hope are in God. Having purified your souls by your obedience to the truth for a sincere love of the brethren, love one another earnestly from the heart. You have been born anew, not of perishable seed but of imperishable, through the living and abiding word of God; for "All flesh is like grass and all its glory like the flower of grass. The grass withers, and the flower falls, but the word of the Lord abides for ever." That word is the good news which was preached to you. (1 Peter 1:13-25)
Heaven is an exclusive place. It is not for everyone. But anyone who wishes to go to heaven is welcome. Jesus is the Door. Come to Him!
I am the Alpha and the Omega, the beginning and the end. To the thirsty I will give from the fountain of the water of life without payment. He who conquers shall have this heritage, and I will be his God and he shall be my son. But as for the cowardly, the faithless, the polluted, as for murderers, fornicators, sorcerers, idolaters, and all liars, their lot shall be in the lake that burns with fire and sulfur, which is the second death. "Behold, I am coming soon, bringing my recompense, to repay every one for what he has done. I am the Alpha and the Omega, the first and the last, the beginning and the end." Blessed are those who wash their robes, that they may have the right to the tree of life and that they may enter the city by the gates. Outside are the dogs and sorcerers and fornicators and murderers and idolaters, and every one who loves and practices falsehood. "I Jesus have sent my angel to you with this testimony for the churches. I am the root and the offspring of David, the bright morning star." The Spirit and the Bride say, "Come." And let him who hears say, "Come." And let him who is thirsty come, let him who desires take the water of life without price." (Revelation 21:6-8, 22:12-17)

From C. S. Lewis, The Great Divorce--a fanciful journey to the outskirts of heaven, from "the Valley of the Shadow of Death" to the "Valley of the Shadow of Life."
"While I still watched, I noticed that the whole plain and forest were shaking with a sound which in our world would be too large to hear, but there I could take it with joy. I knew it was not the Solid People who were singing. It was the voice of that earth, those woods and those waters.

A strange archaic, inorganic noise, that came from all directions at once. The Nature or Arch-nature of that land rejoiced to have been once more ridden, and therefore consummated, in the person of the horse. It sang,'The Master says to our master, Come up. Share my rest and splendour till all natures that were your enemies become slaves to dance before you and backs for you to ride, and firmness for your feet to rest on.'From beyond all place and time, out of the very Place, authority will be given you: the strengths that once opposed your will shall be obedient fire in your blood and heavenly thunder in your voice.'Overcome us that, so overcome, we may be ourselves: we desire the beginning of your reign as we desire dawn and dew, wetness at the birth of light.'Master, your Master has appointed you for ever: to be our King of Justice and our high Priest.''Do ye understand all this, my Son?' said the Teacher.'I don't know about all, Sir,' said I. 'Am I right in thinking the Lizard really turned into the Horse?''Aye. But it was killed first. Ye'll not forget that part of the story?''I'll try not to, Sir.
But does it mean that everything— everything—that is in us can go on to the Mountains?' 'Nothing, not even the best and noblest, can go on as it now is. Nothing, not even what is lowest and most bestial, will not be raised again if it submits to death. It is sown a natural body, it is raised a spiritual body. Flesh and blood cannot come to the Mountains. Not because they are too rank, but because they are too weak.

What is a Lizard compared with a stallion? Lust is a poor, weak, whimpering, whispering thing compared with that richness and energy of desire which will arise when lust has been killed.''But am I to tell them at home that this man's sensuality proved less of an obstacle than that poor woman's love for her son? For that was, at any rate, an excess of love.''Ye'll tell them no such thing,' he replied sternly. 'Excess of love, did ye say? There was no excess, there was defect. She loved her son too little, not too much. If she had loved him more there'd be no difficulty. I do not know how her affair will end. But it may well be that at this moment she's demanding to have him down with her in Hell. That kind is sometimes perfectly ready to plunge the soul they say they love in endless misery if only they can still in some fashion possess it. No, no. Ye must draw another lesson. Ye must ask, if the risen body even of appetite is as grand a horse as ye saw, what would the risen body of maternal love or friendship be?'But once more my attention was diverted. 'Is there another river, Sir?' I asked.

The reason why I asked if there were another river was this. All down one long aisle of the forest the under-sides of the leafy branches had begun to tremble with dancing light; and on earth I knew nothing so likely to produce this appearance as the reflected lights cast upward by moving water. A few moments later I realised my mistake. Some kind of procession was approaching us, and the light came from the persons who composed it.

First came bright Spirits, not the Spirits of men, who danced and scattered flowers—soundlessly falling, lightly drifting flowers, though by the standards of the ghost-world each petal would have weighed a hundred-weight and their fall would have been like the crashing of boulders. Then, on the left and right, at each side of the forest avenue, came youthful shapes, boys upon one hand, and girls upon the other. If I could remember their singing and write down the notes, no man who read that score would ever grow sick or old. Between them went musicians: and after these a lady in whose honour all this was being done. I cannot now remember whether she was naked or clothed. If she were naked, then it must have been the almost visible penumbra of her courtesy and joy which produces in my memory the illusion of a great and shining train that followed her across the happy grass. If she were clothed, then the illusion of nakedness is doubtless due to the clarity with which her inmost spirit shone through the clothes. For clothes in that country are not a disguise: the spiritual body lives along each thread and turns them into living organs. A robe or a crowns is there as much one of the wearer's features as a lip or an eye.

But I have forgotten… And suddenly all was changed. I saw a great assembly of gigantic forms all motionless, all in deepest silence, standing forever about a little silver table and looking upon it. And on the table there were little figures like chessmen who went to and fro doing this and that. And I knew that each chessman was the idolum or puppet representative of some one of the great presences that stood by. And the acts and motions of each chessman were a moving portrait, a mimicry or pantomime, which delineated the inmost nature of his giant master. And these chessmen are men and women as they appear to themselves and to one another in this world. And the silver table is Time. And those who stand and watch are the immortal souls of those same men and women. Then vertigo and terror seized me and, clutching at my Teacher, I said, 'Is that the truth? Then is all that I have been seeing in this country false? These conversations between the Spirits and the Ghosts—were they only the mimicry of choices that had really been made long ago?''Or might ye not as well say, anticipations of a choice to be made at the end of all things? But ye'd do better to say neither. Ye saw the choices a bit more clearly than ye could see them on earth: the lens was clearer.

But it was still seen through the lens. Do not ask of a vision in a dream more than a vision in a dream can give.''A dream? Then—then—am I not really here Sir?' 'No, Son,' said he kindly, taking my hand in his. 'It is not so good as that. The bitter drink of death is still before you. Ye are only dreaming. And if ye come to tell of what ye have seen, make it plain that it was but a dream. See ye make it very plain. Give no poor fool the pretext to think ye are claiming knowledge of what no mortal knows. I'll have no Swedenborgs and no Vale Owens among my children.''God forbid, Sir,' said I, trying to look very wise.'He has forbidden it. That's what I'm telling ye.' As he said this he looked more Scotch than ever. I was gazing steadfastly on his face. The vision of the chessmen had faded, and once more the quiet woods in the cool light before sunrise were about us.

Then, still looking at his face, I saw there something that sent a quiver through my whole body. I stood at that moment with my back to the East and the mountains, and he, facing me, looked towards them. His face flushed with a new light. A fern, thirty yards behind him, turned golden. The eastern side of every tree-trunk grew bright. Shadows deepened.
All the time there had been bird noises, trillings, chatterings, and the like; but now suddenly the full chorus was poured from every branch; cocks were crowing, there was music of hounds, and horns; above all this ten thousand tongues of men and woodland angels and the wood itself sang. 'It comes! It comes!' they sang. 'Sleepers awake! It comes, it
comes, it comes.' One dreadful glance over my shoulder I essayed—not long enough to see (or did I see?) the rim of the sunrise that shoots Time dead with golden arrows and puts to flight all phantasmal shapes. Screaming, I buried my face in the folds of my Teacher's robe. 'The morning! The morning!' I cried, 'I am caught by the morning and I am a ghost.' But it was too late. The light, like solid blocks, intolerable of edge and weight, came thundering upon my head. Next moment the folds of my Teacher's garment were only the folds of the old ink-stained cloth on my study table which I had pulled down with me as I fell from my chair. The blocks of light were only the books which I had pulled off with it, falling about my head. I awoke in a cold room, hunched on the floor beside a black and empty grate, the clock striking three, and the siren howling overhead. (The Great Divorce, PDF)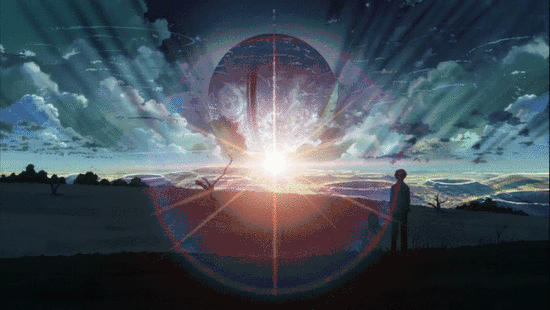 Heavenly Reading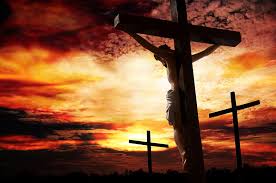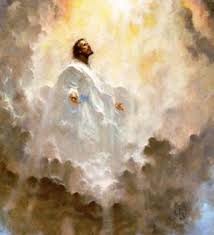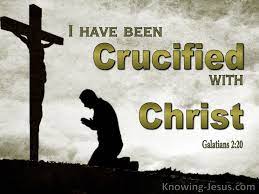 "For I through the law died to the law that I might live to God. 
I have been crucified with Christ;
it is no longer I who live,
but Christ lives in me;
and the life which I now live in the flesh I live by faith in the Son of God, 
who loved me and gave Himself for me. 
I do not set aside the grace of God;
for if righteousness comes through the law, then Christ died in vain."
(Galatians 2:19-21)



Lambert's Main Library 
Email is welcome: Lambert Dolphin
Archive for Newsletters
Library Annex (new articles since 2018)  
Newsletter #44 March 2022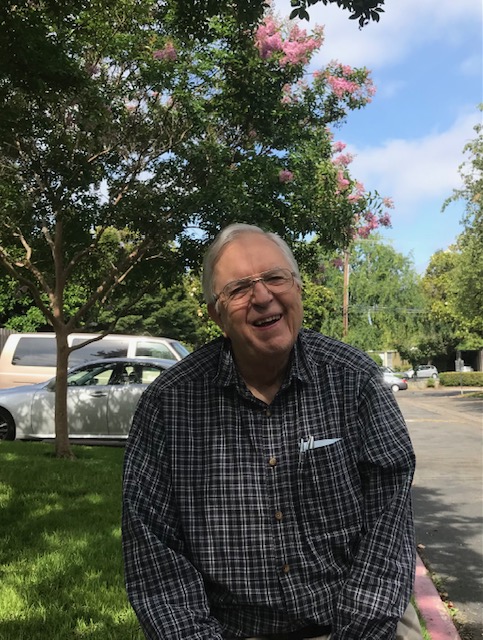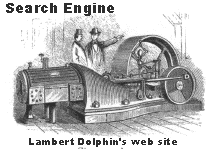 Original Notes: November 13, 2000.
July 2, 2021. September 26, 2022. October 16, 2022. July 7, 2023.

---