The Irresistible Rapture
"After these things (meta tauta) I (John the Apostle) looked,
and behold, a door standing open in heaven.

And the first voice which I heard was like a trumpet speaking with me, saying,

"Come up here, and I will show you things which
must take place after this."
Immediately I was in the Spirit; and behold... 

(Revelation 4:1,2)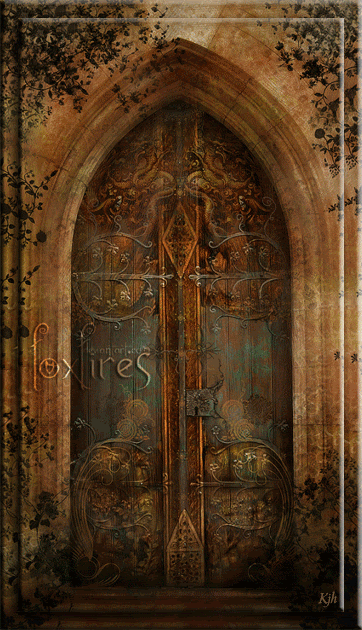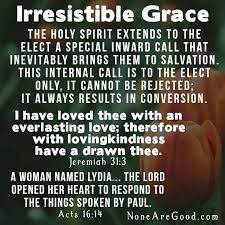 "Irresistible Grace" was a big deal 500 years ago when the Protestant Reformers broke away from the Roman Catholic Church. God does not "save" everyone (which is called "Universalism,") yet "once saved, always saved." "Eternal security" is usually part of the creeds in the churches that sprang out of the Reformation. God WILL save anyone who wants to be saved! In this article, "Irresistible Grace" is not synonymous with Calvin's teaching.
In His great prayer as Great High Priest Jesus spoke these words,

"Father, the hour has come; glorify your Son so that the Son may glorify you, since you have given him authority over all people, to give eternal life to all whom you have given him. And this is eternal life, that they may know you, the only true God, and Jesus Christ whom you have sent. I glorified you on earth by finishing the work that you gave me to do. 

So now, Father, glorify me in your own presence with the glory that I had in your presence before the world existed. 'I have made your name known to those whom you gave me from the world. They were yours, and you gave them to me, and they have kept your word. Now they know that everything you have given me is from you; for the words that you gave to me I have given to them, and they have received them and know in truth that I came from you; and they have believed that you sent me. I am asking on their behalf; I am not asking on behalf of the world, but on behalf of those whom you gave me, because they are yours. All mine are yours, and yours are mine; and I have been glorified in them. And now I am no longer in the world, but they are in the world, and I am coming to you.

Holy Father, protect them in your name that you have given me, so that they may be one, as we are one. While I was with them, I protected them in your name that you have given me. I guarded them, and not one of them was lost except the one destined to be lost, so that the scripture might be fulfilled. But now I am coming to you, and I speak these things in the world so that they may have my joy made complete in themselves. I have given them your word, and the world has hated them because they do not belong to the world, just as I do not belong to the world. I am not asking you to take them out of the world, but I ask you to protect them from the evil one. They do not belong to the world, just as I do not belong to the world. Sanctify them in the truth; your word is truth. As you have sent me into the world, so I have sent them into the world. And for their sakes I sanctify myself, so that they also may be sanctified in truth. 'I ask not only on behalf of these, but also on behalf of those who will believe in me through their word, that they may all be one. As you, Father, are in me and I am in you, may they also be in us, so that the world may believe that you have sent me. 

The glory that you have given me I have given them, so that they may be one, as we are one, I in them and you in me, that they may become completely one, so that the world may know that you have sent me and have loved them even as you have loved me. Father, I desire that those also, whom you have given me, may be with me where I am, to see my glory, which you have given me because you loved me before the foundation of the world. 'Righteous Father, the world does not know you, but I know you; and these know that you have sent me. I made your name known to them, and I will make it known, so that the love with which you have loved me may be in them, and I in them.' (John 17)

But I do not want you to be ignorant, brethren, concerning those who have fallen asleep, lest you sorrow as others who have no hope.  For if we believe that Jesus died and rose again, even so God will bring with Him those who sleep in Jesus. For this we say to you by the word of the Lord, that we who are alive and remain until the coming of the Lord will by no means precede t hose who are asleep. For the Lord Himself will descend from heaven with a shout, with the voice of an archangel, and with the trumpet of God. 

And the dead in Christ will rise first.

Then we who are alive and remain shall be caught up (harpazo) together with them in the clouds to meet the Lord in the air. And thus we shall always be with the Lord. Therefore comfort one another with these words. (1 Thessalonians 4:13-18)

Christians have died in Christ since the church began. They have been buried. Family and friends have mourned their loss, yet knowing all would be raised on the great day. Jesus was already the first raised out from among the dead. But now at the end of the age a large group of believers in Christ, the Raptured Ones, would pass directly from this present life into eternal life, not experiencing physical death. They will probably be found to mostly be members of the last two generations of the church age--their number: several billion persons. The pie-chart below suggests that 50% of the total, true church will be Laodicean. Please do your own math! My own view is that many people have lived their entire lives not part of a church, yet they know Jesus in their hearts.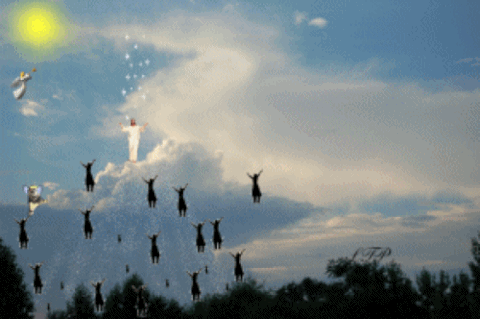 New Jerusalem our Rapture Home

The Approaching Time of the End
The Last Church Before the Rapture
Aspects of the Returning of Jesus Christ
The Rapture and the Glorious Appearing (Ed Hinson)
Horizontal and Vertical Salvation
The Return of the Landlord 

The Great Uncovering 

The Last One Percent

The Excluded Ones 

Living Stones  

How Many People are in The Glorious Church Jesus is Building?
Where do I fit in?
Some Numbers
Just since 1930 AD the total number of people who have lived on earth has numbered about 8000 million or 8 billion. Assuming a 10% conversion rate per generation for ~3 generations is about 800 million Christians. The total number of Christians at the time of the Rapture from 32 AD to now would appear to be perhaps 1500 million. Our assumed conversion rate of 10% of the population per generation is conservative. Dare we assume the Rapture will catch away 1500 million living believers alive on earth on the day of the Rapture. (Rough estimates for discussion purposes only!) The death rate is presently about 150,000 per day. How many will known Jesus before they go?
Next, let's see how a city planner might allocate space in New Jerusalem.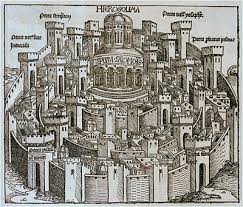 Most artist's conceptions of New Jerusalem picture it as a one-story town, like a medieval city. That one-level city of 1500 x 1500 x 5280 x 5280 square feet would still house a lot of people. That's 64 x 1012 square feet! Let's assign the First Generation of approximately 30 million followers of Jesus to live on this ground floor. That's 10 percent of the world population back then.
On the Ground Floor we also will probably find the Tree of Life, the River of Life and a big public area. The River of Life will emerge, apparently, from under the Throne and flow out at of the City at ground level. (I take the Bible at face value, not resorting to symbols until a literal explanation fails).
In the regard, a few words about the Rapture. It is an appointed date known only to God, but an event that could happen at any time. It will happen on earth time's regular calendar but we aren't told when. In the last rapture craze, date-setting proved terrible wrong. See Rapture Resources, Hunkered Down and Is the Rapture on Hold? The Rapture is the sudden removal of God's people "like a thief in the night." Since the number of real followers of Jesus is small, the rapture may go unnoticed, especially is secular news media are saturated with newsworthy events happening down on earth. Those of us who have come to know Jesus recently will be added on to the tail end of the church! Another factor to note is population growth since the First Century. 
Businesses on earth, by the way, are usually managed "top-down" with a CEO up near the top of the tower, and the maintenance people in the basement. Visitors enter at ground level where a receptionist directs them to elevators which whisk them up so the floor where a particular VP hangs out in the office they are visiting. The grand city Jesus is building runs instead on "servant authority." The New Testament contrasts this as the difference between the performance "Old Covenant" and the New Covenant put into effect by Jesus at the Last Supper. This is why I suggest Jesus, the Apostles and leaders of the Church will live on the ground floor.
"For this is the covenant that I will make with the house of Israel after those days, says the Lord: I will put My laws in their mind and write them on their hearts; and I will be their God, and they shall be My people. None of them shall teach his neighbor, and none his brother, saying, 'Know the Lord,' for all shall know Me, from the least of them to the greatest of them. 12For I will be merciful to their unrighteousness, and their sins and their lawless deeds I will remember no more." In that He says, "A new covenant," He has made the first obsolete. Now what is becoming obsolete and growing old is ready to vanish away. " (Hebrews 8:10-13)
The world population in the time of Christ was about 200-300 million people. 64 x 1012 square feet in New Jerusalem divided by 30 million people is 24 x 105 square feet per person. In the First Century lots of people were farmers, orchard owners, fisherman, craftsmen. Our city planners may locate the followers of Christ in the first generation on the ground floor, along with the Apostles and Prophets. New Jerusalem does not seem to have a penthouse nor windows!
But New Jerusalem ought to have at least 50 Floors if we allocate one floor of every generation from the First Century to the 21st. (A generation in the Bible is 40 years). This is of course arbitrary--the transition from one floor to the next may well be continuous--like real life. The family tree from Adam till now has been continuous. So the space between each floor, 36 miles, could well be filled with habitats. Thus entire space from the top to the bottom might be filled with people, uniformly filled, not in layers. Assume we are the last generation before the Rapture. Our assigned space is the 50th Floor of New Jerusalem.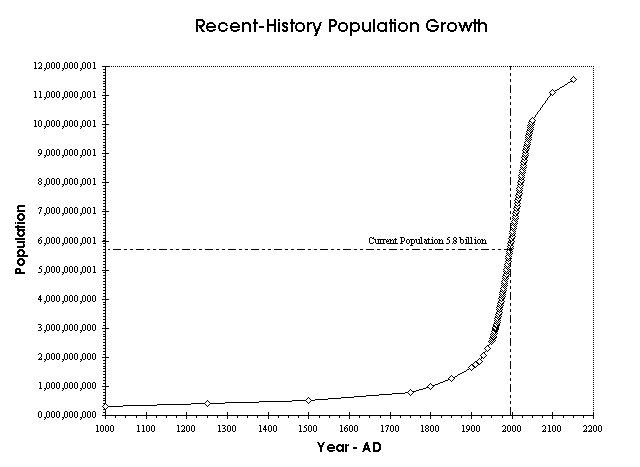 Only the Uppermost floors will be "crowded." On our Floor, #50, 10% Christians out of a total of 8000 million people on earth is 800 million people occupying 5 x 1012 square feet. This is still 6000 square feet per person. The population growth curve on the left shows that the steep increase in population began to be important only about 2000. This means that the last four generations is where the number of people on the planet has skyrocketed.
There are two major issues to be considered. A starting model that might apply if the entire world was just like us Americans. Americans number only 332 million persons which if 332/8000 or only 4% of the total. 
Most citizens of New Jerusalem will have lived simple life styles as farmers, etc. 

So far we have only considered four dimensional space-time in the City of New Jerusalem. The City has 12 gates so the residents and visitors can come and go night or day. The gates are at the base of the city apparently. (Jerusalem, Israel is noted to this day for being a gated city.) Probably New Jerusalem will have more than four dimensions inside.
Four years ago, when I first began to think and pray about heaven, I imagined each family with have their own Narnia-like habitat. From the exterior, every Narnia unit would have a plain closet-like entrance. I also suggest, as had my friend Chuck Missler done several years ago, that the space inside New Jerusalem might well be multidimensional, instead of the present four dimensions. Chuck proposed the City would have a Mezzanine for viewing events down on the planet from a safe balcony. Our Lord Jesus will live in New Jerusalem with us, His Bride. Headquarters for the 144,000 Jewish end-time evangelists might be in Jerusalem Below, (Israel).
Now imagine the Rapturing happening today. Suddenly you look up and the entire church from AD 30 till today has been raised from the dead. Jesus is also with them. The have their new resurrection bodies on, but you don't. Will they be eager for you to join them? For sure. Reconsider Irresistible Grace! You won't know everyone in the completed church, but those who know you and love you will surely be there to make sure you aren't left behind.
In another figure of speech, each living stone is being fitted into the true church by the Lord of the church.
"Coming to Him as to a living stone, rejected indeed by men, but chosen by God and precious, you also, as living stones, are being built up a spiritual house, a holy priesthood, to offer up spiritual sacrifices acceptable to God through Jesus Christ. Therefore it is also contained in the Scripture,
"Behold, I lay in Zion
A chief cornerstone, elect, precious,
And he who believes on Him will by no means be put to shame."
Therefore, to you who believe, He is precious; but to those who are disobedient,
"The stone which the builders rejected
Has become the chief cornerstone,"
and
"A stone of stumbling
And a rock of offense."
They stumble, being disobedient to the word, to which they also were appointed.

But you are a chosen generation, a royal priesthood, a holy nation, His own special people, that you may proclaim the praises of Him who called you out of darkness into His marvelous light; who once were not a people but are now the people of God, who had not obtained mercy but now have obtained mercy." (1 Peter 2:5-9)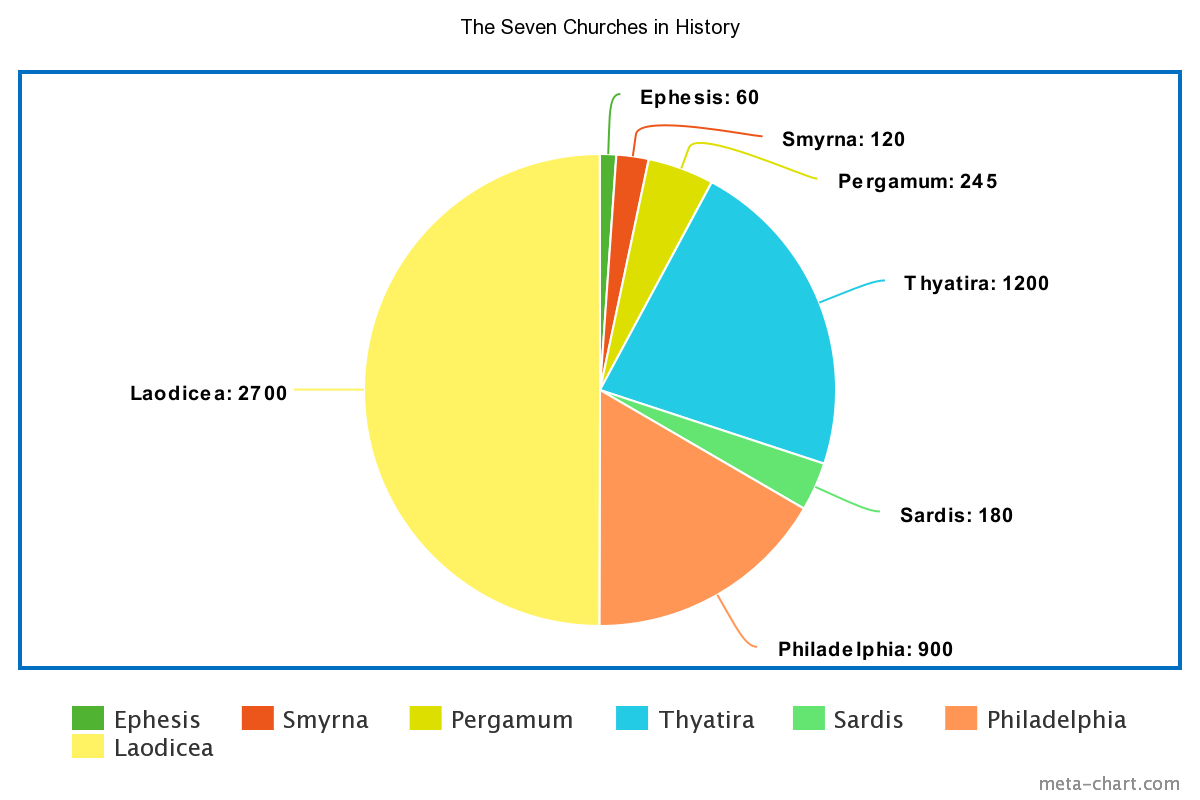 Chart: Estimated Number of Believers in each of the Seven Churches (in millions)
My Conclusions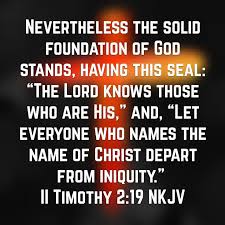 Today many Christians deny any version of teaching concerning the Rapture. I conclude, however, that all who actual know Jesus personally will be "caught up" with the rest of us on that Day. No Christians will be left on earth after the Rapture. The former presence of the church on earth as "salt" and "light" will be gone. The Rapture marks a clear end to the Dispensation of the Church and the commencement of the Seventieth week of Daniel. Ignorance or error concerning how God runs His universe does not hinder Him in the slightest.

"He who has begun a good work in you
will complete (epitelio) it until the Day of Christ Jesus."
(Philippians 1:6)
When the whole world is running towards a cliff, 
he who is running in the opposite direction appears to have lost his mind.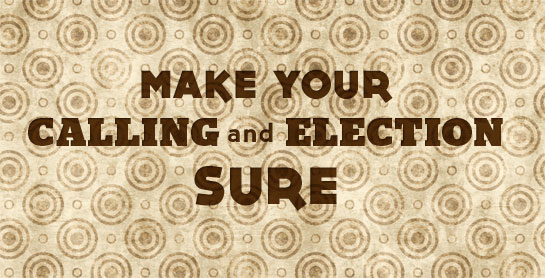 Lambert's Main Library 

Email is welcome: Lambert Dolphin

Archive for Newsletters

Library Annex (new articles since 2018)  

Newsletter #44 March 2022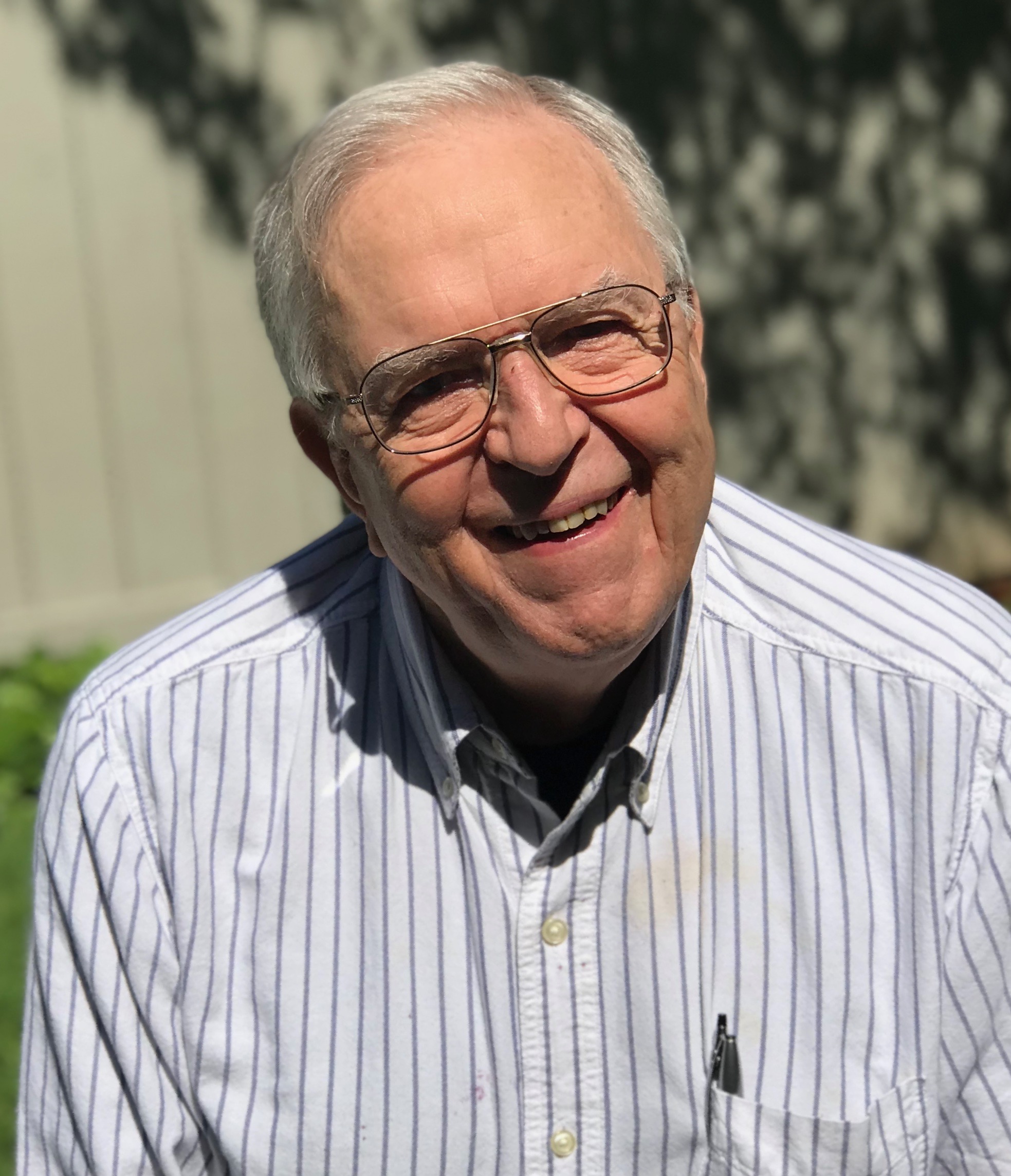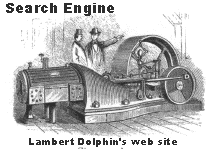 December 7, 2022