The Lost and The Found

A Generation Lost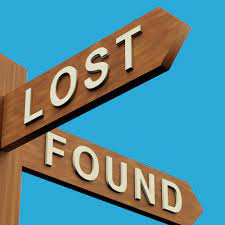 To a socialist a generation is 20 or 30 years. Hence Gen X, Gen Y, Gen Z.  But in the Bible a generation is 40 years — the time between the birth of a son until He grows up, has a son, the son grows up and his father passes the mantle on to his son representing the next generations. One sees this pattern many in generation lists found in the Bible. For instance the family tree of Jesus back to Adam is given in Matthew and Luke. (For other genealogies in the Bible see Genesis 10:1-32, 11:10-32, 36:10-43, 46:8-27, 1 Chronicles 1:1-6, 8:1-28, 9:3-32, 9:35-44, Ezra 2:1-67, Nehemiah 7, 5-69)

For the sake of completeness, the "Lost Generation" was thought to have been from 1883 to 1900, the "Greatest Generation" from 1901-1927 and the "Silent Generation from 1928-1945.

Today our culture is very broken down, for instance, healthy father-son relationships are rare. Chaos reigns in many families. Is it possible for an entire generations of church attending, Bible believing, professing Christians to disappear from history? This seems to have happened already in the USA. Every generation has reasons for supposing they are the "Last Generation" but so far survivors are carrying on -- like zombies or robots on auto pilot! But there will be a final time when God steps back into history definitively.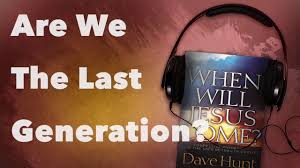 The Lost Generation 1980 to 2020
The Silent Generation 1928 to1945
Baby Boomers: born 1946 to 1964
Generation Jones: born 1955 to 1965
Generation X: born 1965 to 1980
Xennials: born 1977 to 1983
Millennials: born 1981 to 1996
Generation Z: 1997 to 2012
Generation Alpha: born 2010 or after


Hypothesis: Since there are two different groups who constitute the people of God: Israel and the Church, the Exodus journey of the Jews from Egypt 3500 years ago is there for us to learn from:

"These things happened to them to serve as examples (Greek: tupos, types), and they were written down to instruct us, on whom the end (telos) of the ages have come."

To sort this out consider a passage in the Bible handed down from the Apostle Paul who lived 50 generations ago:
Warnings from Israel's History
I do not want you to be unaware, brothers and sisters, that our ancestors were all under the cloud, and all passed through the sea, and all were baptized into Moses in the cloud and in the sea, and all ate the same spiritual food, and all drank the same spiritual drink.
For they drank from the spiritual rock that followed them, and the rock was Christ.
Nevertheless, God was not pleased with most of them, and they were struck down in the wilderness.
Now these things occurred as examples for us, so that we might not desire evil as they did. 
Do not become idolaters as some of them did; as it is written, 'The people sat down to eat and drink, and they rose up to play.' We must not indulge in sexual immorality as some of them did, and twenty-three thousand fell in a single day. 

We must not put Christ to the test, as some of them did, and were destroyed by serpents. And do not complain as some of them did, and were destroyed by the destroyer.

These things happened to them to serve as an example, and they were written down to instruct us, on whom the ends of the ages have come. So if you think you are standing, watch out that you do not fall. 

No testing (temptation, proving) has overtaken you that is not common to everyone. God is faithful, and he will not let you be tested beyond your strength, but with the testing he will also provide the way out so that you may be able to endure it.
Therefore, my dear friends, flee from the worship of idols. I speak as to sensible people; judge for yourselves what I say. The cup of blessing that we bless, is it not a sharing in the blood of Christ? The bread that we break, is it not a sharing in the body of Christ? Because there is one bread, we who are many are one body, for we all partake of the one bread. Consider the people of Israel; are not those who eat the sacrifices partners in the altar? What do I imply then? That food sacrificed to idols is anything, or that an idol is anything? No, I imply that what pagans sacrifice, they sacrifice to demons and not to God. I do not want you to be partners with demons. You cannot drink the cup of the Lord and the cup of demons. You cannot partake of the table of the Lord and the table of demons. Or are we provoking the Lord to jealousy? Are we stronger than he?
(1 Corinthians 10:1-23)

Monotheists in a Polytheistic World
Two peoples are descended from Abraham: an earthly people and a heavenly people, each very numerous. The groups are (1) Israel and (2) the true church.
By faith Abraham obeyed when he was called to go out to the place which he would receive as an inheritance. And he went out, not knowing where he was going. By faith he dwelt in the land of promise as in a foreign country, dwelling in tents with Isaac and Jacob, the heirs with him of the same promise;  for he waited for the city which has foundations, whose builder and maker is God.  By faith Sarah herself also received strength to conceive seed, and she bore a child when she was past the age, because she judged Him faithful who had promised.

Therefore from one man, and him as good as dead, were born as many as the stars of the sky in multitude and as innumerable as the sand which is by the seashore." (Hebrews 11:8-12)



Egypt: A Type of the World System
Seventy persons who went down to Egypt grew to about two million in 430 years (~ten generations). Egypt in the Bible is a real country, the Exodus actually happened. Moses and Aaron really did lead 600,000 able-bodied men, plus women, children and many non Jew, with animals and tents out of the land of Egypt.  Crossing the Red Sea is a picture of baptism, -- being "saved" by identifying with Jesus in His death, burial and resurrection. [Forty years later the next generation crossed the River Jordan River, a picture of my dying in Christ.]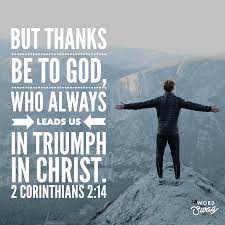 The promised land is not heaven! It's a type of the Spirit-filled life in Christ. "The land of Canaan is a picture of the Spirit-filled life -- the life that God intended for every Christian to live. There are no exceptions to this. The Spirit-filled life is not just for certain advanced saints, but is provided by God for every one of his people. The land is given to the people of Israel, just as the life in Christ is made available to you absolutely without effort on your part. In the third verse you will notice that although the land has been given, it still needs to be possessed. Title to it is the gift of God; possession of it is the result of an obedient walk. The idea is, you can have all that you will take. You can have every bit of the spiritual life that you want. You will never get any more. God will never give you more than you are ready to take. So if you are not satisfied with the degree of your real experience of victory, it is because you haven't really wanted any more. You can have all that you want. "Every place where the sole of your foot will tread upon I have given to you." Then the land is described as abundant and far-reaching; a land in which you will find all you need, in every area of life; "a land flowing with milk and honey." (Exodus 3:8)
One of the first things we learn in coming into this place of walking in the Spirit is that although it is a place of conflict, every conflict can be a victory. There need not be any defeats. It is a frontier, if you like, and there is nothing more exciting than life on a frontier. This life is especially frontier living in the victory of Christ. (RCS)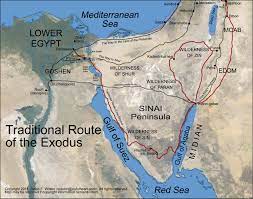 "Situated in the northeast corner of Africa, Egypt connects to the Holy Land via the Sinai Peninsula. In Bible times, the life-source of Egypt was the Nile River, which provided the area's only supply of water for drinking and irrigation. At the end of the rainy season, the river would swell and flood the Nile Valley, carrying nutrient-rich silt to replenish the valley's fertility. The main crops produced in the region were barley, spelt, beans, lentils, cucumbers, onions, grapes, and figs.

Egypt appears first in the biblical narrative in the story of Abraham when a severe famine struck Canaan, causing the patriarch and his family to sojourn in Egypt (Genesis 12:10–20). While there, the Pharaoh took Sarah into his palace to be part of his royal harem, but he returned her to Abraham after God intervened.

Later, Abraham's great-grandson Joseph was sold by his brothers into slavery, and he ended up in Egypt (Genesis 37:28). Eventually, Joseph rose through the ranks to become Pharaoh's right-hand ruler over Egypt (Genesis 41:37–57). Through Joseph's mediation, Jacob and all his family came to settle in Egypt, escaping another famine (Genesis 45-47).

For the next 430 years, the Israelites lived in Egypt (Exodus 12:40), swelling in numbers but slowly declining from a position of favor into one of brutal oppression under Pharaoh (Exodus 1:1-15). When the people could endure their suffering in Egypt no longer, God raised up Moses and Aaron to confront Pharaoh and deliver Israel out of bondage and into the Promised Land (Exodus 3-6:13).

A horrifying series of plagues that left Egypt in ruins (Exodus 7:14-12:30), together with one of the most spectacular miracles in the Bible, the parting of the Red Sea, culminate in Israel's deliverance from slavery in Egypt (Exodus 14).
But before entering the Promised Land, the Israelites would wander in the wilderness between Egypt and Canaan for forty years. There they would receive the Ten Commandments and the law of God (Exodus 20-23), the specifications for building the wilderness tabernacle (Exodus 25-28), and instructions for the consecration of priests and the administering of sacrifices (Exodus 29-30)." Source.

The journey from Egypt to the Promised Land should have taken only a few weeks-- not 40 years! Forty-seven days was probably the actual travel time. They arrived at Kadesh Barnea in short order but their subsequent behavior was disastrous. An entire generation ended up perishing in the wilderness because of disobedience.

This does not mean loss of eternal salvation but it certainly suggests loss of short term rewards.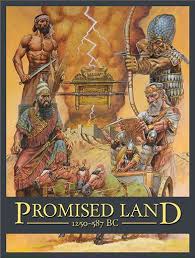 Spies Sent into Canaan
The Lord said to Moses, 'Send men to spy out the land of Canaan, which I am giving to the Israelites; from each of their ancestral tribes you shall send a man, every one a leader among them.' So Moses sent them from the wilderness of Paran, according to the command of the Lord, all of them leading men among the Israelites. These were their names: From the tribe of Reuben, Shammua son of Zaccur; from the tribe of Simeon, Shaphat son of Hori; from the tribe of Judah, Caleb son of Jephunneh; from the tribe of Issachar, Igal son of Joseph; from the tribe of Ephraim, Hoshea son of Nun; from the tribe of Benjamin, Palti son of Raphu; from the tribe of Zebulun, Gaddiel son of Sodi; from the tribe of Joseph (that is, from the tribe of Manasseh), Gaddi son of Susi; from the tribe of Dan, Ammiel son of Gemalli; from the tribe of Asher, Sethur son of Michael; from the tribe of Naphtali, Nahbi son of Vophsi; from the tribe of Gad, Geuel son of Machi. These were the names of the men whom Moses sent to spy out the land. And Moses changed the name of Hoshea son of Nun to Joshua. Moses sent them to spy out the land of Canaan, and said to them, 'Go up there into the Negeb, and go up into the hill country, and see what the land is like, and whether the people who live in it are strong or weak, whether they are few or many, and whether the land they live in is good or bad, and whether the towns that they live in are unwalled or fortified, and whether the land is rich or poor, and whether there are trees in it or not. Be bold, and bring some of the fruit of the land.' Now it was the season of the first ripe grapes.
So they went up and spied out the land from the wilderness of Zin to Rehob, near Lebo-hamath. They went up into the Negeb, and came to Hebron; and Ahiman, Sheshai, and Talmai, the Anakites, were there. (Hebron was built seven years before Zoan in Egypt.) And they came to the Wadi Eshcol, and cut down from there a branch with a single cluster of grapes, and they carried it on a pole between two of them. They also brought some pomegranates and figs. That place was called the Wadi Eshcol, because of the cluster that the Israelites cut down from there. The Report of the Spies At the end of forty days they returned from spying out the land.
And they came to Moses and Aaron and to all the congregation of the Israelites in the wilderness of Paran, at Kadesh; they brought back word to them and to all the congregation, and showed them the fruit of the land. And they told him, 'We came to the land to which you sent us; it flows with milk and honey, and this is its fruit. Yet the people who live in the land are strong, and the towns are fortified and very large; and besides, we saw the descendants of Anak there. The Amalekites live in the land of the Negeb; the Hittites, the Jebusites, and the Amorites live in the hill country; and the Canaanites live by the sea, and along the Jordan.'
But Caleb quieted the people before Moses, and said, 'Let us go up at once and occupy it, for we are well able to overcome it.' Then the men who had gone up with him said, 'We are not able to go up against this people, for they are stronger than we are.' So they brought to the Israelites an unfavorable report of the land that they had spied out, saying, 'The land that we have gone through as spies is a land that devours its inhabitants; and all the people that we saw in it are of great size. There we saw the Nephilim (the Anakites come from the Nephilim); and to ourselves we seemed like grasshoppers, and so we seemed to them.'
The People Rebel
Then all the congregation raised a loud cry, and the people wept that night. And all the Israelites complained against Moses and Aaron; the whole congregation said to them, 'Would that we had died in the land of Egypt! Or would that we had died in this wilderness! Why is the Lord bringing us into this land to fall by the sword? Our wives and our little ones will become booty; would it not be better for us to go back to Egypt?' So they said to one another, 'Let us choose a captain, and go back to Egypt.'
Then Moses and Aaron fell on their faces before all the assembly of the congregation of the Israelites. And Joshua son of Nun and Caleb son of Jephunneh, who were among those who had spied out the land, tore their clothes and said to all the congregation of the Israelites, 'The land that we went through as spies is an exceedingly good land. If the Lord is pleased with us, he will bring us into this land and give it to us, a land that flows with milk and honey. Only, do not rebel against the Lord; and do not fear the people of the land, for they are no more than bread for us; their protection is removed from them, and the Lord is with us; do not fear them.' But the whole congregation threatened to stone them.
Then the glory of the Lord appeared at the tent of meeting to all the Israelites. And the Lord said to Moses, 'How long will this people despise me? And how long will they refuse to believe in me, in spite of all the signs that I have done among them? I will strike them with pestilence and disinherit them, and I will make of you a nation greater and mightier than they.'
Moses Intercedes for the People
But Moses said to the Lord, 'Then the Egyptians will hear of it, for in your might you brought up this people from among them, and they will tell the inhabitants of this land. They have heard that you, O Lord, are in the midst of this people; for you, O Lord, are seen face to face, and your cloud stands over them and you go in front of them, in a pillar of cloud by day and in a pillar of fire by night. Now if you kill this people all at one time, then the nations who have heard about you will say, "It is because the Lord was not able to bring this people into the land he swore to give them that he has slaughtered them in the wilderness." And now, therefore, let the power of the Lord be great in the way that you promised when you spoke, saying, 


"The Lord is slow to anger,
and abounding in steadfast love,
forgiving iniquity and transgression,
but by no means clearing the guilty,
visiting the iniquity of the parents
upon the children
to the third and the fourth generation." 
Forgive the iniquity of this people according to the greatness of your steadfast love, just as you have pardoned this people, from Egypt even until now.'Then the Lord said, 'I do forgive, just as you have asked; nevertheless—as I live, and as all the earth shall be filled with the glory of the Lord—none of the people who have seen my glory and the signs that I did in Egypt and in the wilderness, and yet have tested me these ten times and have not obeyed my voice, shall see the land that I swore to give to their ancestors; none of those who despised me shall see it. But my servant Caleb, because he has a different spirit and has followed me wholeheartedly, I will bring into the land into which he went, and his descendants shall possess it. 
Now, since the Amalekites and the Canaanites live in the valleys, turn tomorrow and set out for the wilderness by the way to the Red Sea.'
An Attempted Invasion is Repulsed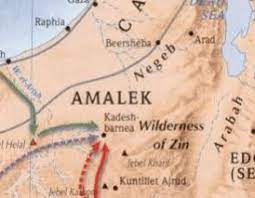 And the Lord spoke to Moses and to Aaron, saying: How long shall this wicked congregation complain against me? I have heard the complaints of the Israelites, which they complain against me. Say to them, 'As I live', says the Lord, 'I will do to you the very things I heard you say: your dead bodies shall fall in this very wilderness; and of all your number, included in the census, from twenty years old and upwards, who have complained against me, not one of you shall come into the land in which I swore to settle you, except Caleb son of Jephunneh and Joshua son of Nun. But your little ones, who you said would become booty, I will bring in, and they shall know the land that you have despised. But as for you, your dead bodies shall fall in this wilderness. And your children shall be shepherds in the wilderness for forty years, and shall suffer for your faithlessness, until the last of your dead bodies lies in the wilderness. According to the number of the days in which you spied out the land, forty days, for every day a year, you shall bear your iniquity, forty years, and you shall know my displeasure.' I the Lord have spoken; surely I will do thus to all this wicked congregation gathered together against me: in this wilderness they shall come to a full end, and there they shall die.
And the men whom Moses sent to spy out the land, who returned and made all the congregation complain against him by bringing a bad report about the land— the men who brought an unfavourable report about the land died by a plague before the Lord. But Joshua son of Nun and Caleb son of Jephunneh alone remained alive, of those men who went to spy out the land.
When Moses told these words to all the Israelites, the people mourned greatly. They rose early in the morning and went up to the heights of the hill country, saying, 'Here we are. We will go up to the place that the Lord has promised, for we have sinned.' But Moses said, 'Why do you continue to transgress the command of the Lord? That will not succeed. Do not go up, for the Lord is not with you; do not let yourselves be struck down before your enemies. For the Amalekites and the Canaanites will confront you there, and you shall fall by the sword; because you have turned back from following the Lord, the Lord will not be with you.' But they presumed to go up to the heights of the hill country, even though the ark of the covenant of the Lord, and Moses, had not left the camp. Then the Amalekites and the Canaanites who lived in that hill country came down and defeated them, pursuing them as far as Hormah. (Numbers 13, 14)

Disqualified!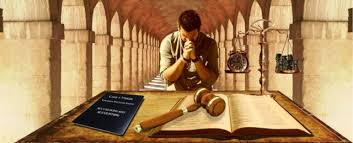 by Ray Stedman
Yesterday a young Christian with whom I was working said to me, "I do not like to be told that I cannot do something that I enjoy doing because it is going to offend the conscience of someone else. That sounds like legalism to me." I agreed, because I do not like to be told that either. I do not like to stop doing something that I enjoy doing because it offends someone else, or because it is a stumbling block to them. But I realize that the thing in me that does not like that is what the Scriptures call my "flesh." I do not like to deny myself anything; I like to do what I feel like doing.
That, of course, is the very enemy within that tends to derail us and sabotage our efforts and destroy our effectiveness as servants of God. This is what Paul is dealing with in Chapters 7, 8, and 9 of First Corinthians, and we have come now to Chapter 9, Verse 24. The apostle has revealed to us his own practice in this regard. He is glad to give up his rights, even the right to support in the gospel. He is glad to labor long, painful hours at night, making tents with his own hands in order to pay his expenses so that he can present the gospel free of charge to these Corinthian believers. In this section he suggests another good reason for exercising self-control in the Christian life. He says that we might not only injure others, it is very possible that, by giving in all the time to the love of indulgence and luxury in our lives, we may find ourselves trapped into something so spiritually injurious to us that we could end up "disqualified," as he describes it.
Do you not know that in a race all the runners compete, but only one receives the prize? So run that you may obtain in it. Every athlete exercises self-control in all things. They do it to receive a perishable wreath, but we an imperishable. Well, I do not run aimlessly, I do not box as one beating the air; but I pommel my body and subdue it, lest after preaching to others I myself should be disqualified. (1 Corinthians 9:24-27 RSV)
All this is built around the figure of an athletic contest -- a race. This was a familiar thing to these believers in Corinth. Every three years the Isthmian Games (very much like the Olympic Games we are familiar with, which were also held in Greece), were held right outside the city. If you go to Corinth you can still see the areas where the races were run. The starting blocks where the athletes started out the races are still embedded in the stones. Paul is using this figure, because, to him, life is a race like that.
These Corinthians knew that every athlete who participated in the races had to take an oath that they had been training for 10 months, and that they had given up certain delightful foods in their diet to enable them to endure the race. They had subjected themselves to rather rigorous discipline in order to win. Paul says all that they are winning is just a fading, pine wreath, but, in the race we are running, the prize, the wreath, is an imperishable one.
He sees life this way. It's aim, as Paul understood it, is that we are here to run the race of life in order to be a useful and a pleasing instrument of God, to be used whenever and wherever he wants to use us. That is Paul's objective. When he woke up in the morning that is what was first in his thoughts; that is what set the tone of his day. He was ready to give up certain indulgences, if necessary, which were perfectly all right and proper for him at a given time. If they interfered with his objective to be what God wanted him to be, Paul said he would be happy to give them up. For him the great objective was to win the prize, which was the sense of delight that he was being used by God. I wonder how many of us have that objective?
Sooner or later every one of us has to ask the question, "What am I here for anyhow? Through the normal, natural processes of procreation, why did I appear on the earth here in this scene, in this part of the world, at this time in history?" And, of course, the answer from the Bible is, God intends to use you. He wants you. He made you. He designed you with all the peculiar abilities you have and the unique talents and gifts he has given you that he might use you and that you might be useful and pleasing to him.
Now in this figure of a race that Paul uses, it is obvious you cannot do that if there is no self-discipline. There is always something about life that tends to derail you if you let it. There are temptations to turn aside, to give up, to rest on your laurels, to sit back and let life go on and enjoy yourself. But that will sabotage your Christian effectiveness. That is what Paul is talking about. Let me share these words from Dr. Martin Lloyd-Jones, speaking on the passage in the Sermon on the Mount where Jesus says we are to "hunger and thirst after righteousness":
People who really want something always give some evidence of that fact. People who really desire something with the whole of their being do not sit down passively waiting for it to come. And that applies to us in this matter. There are certain things in this life that are patently opposed to God and his righteousness. There is no question about that at all. We know they are bad; we know they are harmful; we know they are sinful. I say that to hunger and thirst after righteousness means avoiding such things just as we would avoid the very plague itself. If we know there is an infection in a house, we avoid the house. We segregate the patient who has a fever because it is infectious, and obviously we avoid such persons. The same is true in the spiritual realm. But it does not stop at that. I suggest that if we are truly hungering and thirsting after righteousness, we shall even avoid things that tend to dull or take the edge off our spiritual appetites. There are so many things like that, things that are quite harmless in themselves and which are perfectly legitimate. Yet if you find that you are spending too much of your time with them and that you desire the things of God less, you must avoid them. That is a common sense argument.
That, basically, is what Paul is saying. He is saying in his own life he did that. He limited his indulgences. He refused to give way to intemperance or to be lazy. He gave himself to what God wanted him to do. He worked at it and took time in planning in order to accomplish it.
I have found that the Christian life is very much like running a car. When I was in high school I learned to drive in an old Model T Ford -- "Tin Lizzie" they called them then. Once in a while the car would not start, and when that happened there were always two things you did. It takes two things to run a car, gas and spark, and the first thing you did was check the spark. You would take a screwdriver and put it up against the plug while somebody turned the engine over. If you had a jolt that took the top of your head off, you knew the spark was all right. Then you checked the gas, because if it was not the spark it was the gas. If the gas was OK, and the spark was OK, then it was only a matter of a little effort and you could get the car running. There are two things necessary in the Christian life: Discipline and dependence. Some people try to run on only one. Some people are so concerned about discipline they regulate everything in their lives. They go overboard in this whole matter Paul is talking about here. They set themselves rigid schedules -- a time to get up, early in the morning, so many hours spent in prayer, so many verses memorized every week -- all discipline, with the hope that they will be useful and effective as Christians. Those people usually end up disillusioned, discouraged, and often defeated in their lives because it takes more than discipline. It takes dependence as well; the fact that when you do something you are counting on God to do it with you. Other people say that dependence is the great objective. They go into a kind of "automatic pilot" where God is going to do everything. and they float along expecting him to do just that -- all spark and no gas. Those people end up disillusioned, fruitless, ineffective. Nothing ever happens in their lives, because it takes both. That is what Paul is saying.
Here at Corinth they were going in for the dependence, the indulgence angle of things, letting God do it all. But Paul says, "You will never win that way. If you are not willing to give up some things and to press toward the mark, to focus your life on a single objective, you will never win. You will find yourself ultimately disqualified." There is that word. Paul says, "It can happen to me. I preach all this to others, and if I just preach it, it shows I understand it, but if I do not do it I too can end up disqualified."
Many people have been troubled by that word, because in the King James Version it is translated "castaway." That sounds as though you lose your salvation, but Paul is not talking about that; that never was a question with him. He understood that when there has come a new birth there is a new life style and an introduction into a new kingdom, and that this cannot be reversed -- you do not lose salvation. What he was afraid of, and what motivated him to keep going every day, was the fear that he might be "disqualified" -- lose his ministry, lose his opportunity to serve. This great apostle, who understood life so clearly, always lived in the awareness that there is coming a day when, as he said, the sons of God will be revealed, when all the world will see what the reality of life is and all the universe will bow before the Lord Jesus and every tongue proclaim him as Lord. All the population of the earth in all its ages will be there, and they will be thinking back through their life, "What did I do that would count toward the glory of God?" That is what will be of value then. All the self-indulgences, all the little times of giving way to laziness and so on, will be looked upon with shame at that moment. Everybody will want to see how much of your life was given to the usefulness for which God had created you.
Paul is remembering that, and he does not want to be disqualified. To him life means service and delight in giving himself for the cause of God. That is what he wants. He is afraid that God will take it away, that too much self-indulgence of the "good life" will trap him, that he will fall into some temptation and end up on the shelf. I see this happening in three different ways to people in the Bible and to people today. It is possible to be disqualified. The first stage of it is, God will turn off the power in your ministry. Some of you are young and just beginning to discover that God can use you, and does use you, and you know the delight of being used. Others of you have been at it for longer times. But there are some here, I know, who are going through a mechanical process that has lost its power. That is what Paul fears above everything else.
I know men in the pastorate who years ago were men used greatly of God, but for many years now the power has been absent. They are going through a kind of performance, a ritual of futility, a kind of charade in which they go through all the motions, and say all the words, but nothing ever happens. There is no power, because, somewhere along the line, they were disqualified. Something happened, they refused to deny themselves, to exercise discipline or self-control, or perhaps their dependence faltered, and the power was gone. Another stage of this is to actually be taken out of the ministry so that even the performance ceases. There is a young man I know of whose name, if I gave it to you, you would instantly recognize; he is universally known in the evangelical world. A few years ago his books were in demand; he was one of the most popular writers of our present day. His schedule was full of meetings and he was in demand everywhere. Well, I was talking to a friend of his this week who told me that now this man sits in an apartment in Southern California with absolutely nothing to do all day long. He does not know what to do with his time; he does not know what to do with himself; he has no engagements, no meetings, no ability any longer to write. What is the matter?
Well, somewhere along the line he fell into temptation; he fell into adultery, and this morning he is disqualified. I am praying, because I love him, that it will only be a temporary disqualification. God can restore him. This passage goes on to tell us that it can even mean the ending of your life. God chastens us sometimes and seeks to bring to our attention what is happening to us. If we ignore it continually there may come the time, as Paul will say to these Corinthians, when God will simply say, "Come on home. I cannot trust you down there any longer," and take us away. We do not lose our salvation, but we lose our opportunity to serve him, and our lives are wasted. Paul has an example to give us here, taken from Scripture itself. (Ignore the chapter division here.) The first five verses:
I want you to know, brethren, that our fathers were all under the cloud, and all passed through the sea, and all were baptized into Moses in the cloud and in the sea, and all ate the same supernatural food and all drank the same supernatural drink. For they drank from the supernatural Rock which followed them, and the Rock was Christ. Nevertheless with most of them God was not pleased; for they were overthrown in the wilderness. (1 Corinthians 10:1-5 RSV)
What a remarkable example! Notice the repetition through that account of the word all. When they came out of Egypt all the Israelites were enjoying tremendous blessing from God, advantages they all had without exception, the weakest of them, the youngest of them, the oldest of them, the feeblest among them. Paul lists the advantages for us. First, they were "all under the cloud, and all passed through the sea." Now this "cloud" is a reference to the Shekinah cloud, the glory that hovered over the camp of Israel, shining by day to guide them, and becoming a pillar of fire at night. It is a symbol of the protection of God of his people and the guidance that he gives them. The "sea," of course, is the Red Sea that they passed through safely and thus left the bondage and curse of Egypt, so that these are a picture of the protecting, the guiding, and the delivering power of God that they all had experienced.
Now you see the parallel: Every Christian is in this same position. We have all been delivered, if we are Christians at all. We have been transferred, translated from the kingdom of darkness to the kingdom of light. We are now part of a new spiritual realm, Paul says. Furthermore, we are protected. God is always watching over us and guarding us. We are guided. We have all experienced at times the guidance of God as he leads us into places he wants us to be. So we all share that, like those of old.
Then the second thing Paul says of them is they "all were baptized into Moses in the cloud and in the sea." What does that mean? That is a strange phrase, "baptized into Moses," but it is a parallel to what it says of us, that we are baptized into Christ. Just as we have been placed into Christ and identified with him, so these Israelites of old were identified with Moses. Now Moses was the great mediator of the Old Testament. He stood between God and man; he was the representative of the people to God, and the spokesman of God to the people. He had intimate access to God, and in Moses these people all had that same access to God. This, of course, is true of us, is it not? Paul argues this in Romans 5, where he says, "Through him we have obtained access to this grace in which we stand," (Romans 5:2a RSV).
The third advantage they had was that they were all strengthened and refreshed by Christ, for "all ate the same supernatural food and all drank the same supernatural drink." The food, of course, was the manna that came from heaven, and the drink was the water that flowed from the rock when Moses smote it. The Rock which followed them, Paul says, was Christ. Now do not ever say that the Old Testament saints knew nothing of Christ, because they did. They saw him in all these symbols and figures that were used in the Old Testament times. They were related to him as we are related to him, and just as he fed them and refreshed them, so we are fed and refreshed by the Spirit of God flowing out of Christ. When it says the Rock "followed them," do not imagine a great big rock rolling along behind the camp. It is not that. It means wherever the symbol of a Rock appears in the Old Testament, and it does frequently, it was a reference to and a picture of Christ. The Rock from which the water flowed, the Rock of refuge into which they ran when the summer storms broke upon the landscape, these were references to Christ. Samuel erected a rock, a "stone," he called it Ebenezer, "the stone of help," -- that was a reference to the help that Christ was giving them at that time. Therefore we are in the same boat. Yet, with all this opportunity and advantage, the amazing thing is that God was not pleased with most of them.
Is that not sobering? How many left Egypt? According to the record of Numbers, over 600,000 men alone, counting women and children makes that almost 2,000,000 people. Of those 2,000,000 how many entered into the land? Two men: Caleb and Joshua. They were the only ones; the rest all died in the wilderness, disqualified, no longer able to serve and function in the way God intended them to do because, as Paul describes in Verse 6,
...these things are a warning for us, not to desire evil as they did. (1 Corinthians 10:6 RSV)
Do you know that is happening to people today? A young man told me last week of a girlfriend he has who is a Christian, and when they are together he said he does not know what to do because she keeps urging him to indulge in immorality with her. He says to her, "But you are a Christian; you can't do that." But she says, "Well, what is the difference? We can be forgiven afterwards. Why not?" Now, that is the very kind of subtle lie that leads people into activities for which they will be disqualified. This is what Paul feared, and what he faced. He goes on to give us four danger points to watch, and these are just as pertinent today as they were when they were written. Verse 7:
Do not be idolaters as some of them were; as it is written, "The people sat down to eat and drink and rose up to dance." (1 Corinthians 10:7 RSV)
This was the scene at the foot of Mount Sinai when the Law was being given to Moses, who had gone up to commune with God. He was gone 40 days and 40 nights, and after a while the people got tired of waiting so they had a big feast. There is nothing wrong with that. But then somebody suggested they dance. There is nothing wrong with that either. Israel often danced before the Lord, and God is the God of the dance as well as other things. But in their dancing, in their indulgence, they got "carried away" we would say, and they began to dance in a way that was lascivious and lewd. Finally they found themselves bowing down and worshiping a golden calf which Aaron claimed came out of the fire when he threw in some gold. What a remarkable fire! They ended up in idolatry.
Now that is what Paul is warning against -- the ease with which things can capture our attention and be so important to us that we feel we cannot live without them. That is idolatry. I am amazed at how many Christians worship their cars, or their children, or some sports figure, or some rock-and-roll artist, or some movie star. I am amazed at how many Christians worship the United States and bow down to it. Their main purpose of life is to indulge in some political activity. All these things are right, but they become idols when they take on supreme significance to us. That is a way to be disqualified. Then there is fornication, Verse 8:
We must not indulge in immorality as some of them did, and twenty-three thousand fell in a single day. (1 Corinthians 10:8 RSV)
That is referring to the account in Numbers 25 when some of the Israelites objected to God's leading, and the women of Moab and Midian came and tempted them, and they fell into fornication with them. A plague broke out in the camp which was not arrested until Phinehas, the grandson of Aaron, took a spear and actually speared to death a couple engaged in fornication.
We read these accounts and we say, "Oh! How brutal, how bloody." But it is God's way of saying, "Look, what you are getting into is more destructive than that! This is kindness compared with what will happen to you if you keep on doing what you are doing." He warned them faithfully, and thus the plague was arrested. Then there is presumptuous spirit, Verse 9:
We must not put the Lord to the test, as some of them did and were destroyed by serpents. (1 Corinthians 10:9 RSV)
This refers to the story in Numbers 21 of how they presumed to charge God with unfaithfulness. They said, "You brought us out of Egypt, and we are going to die in this wilderness. It is your fault. Why did you bring us out of Egypt?" Did you ever say anything like that to God? "What did you put me here for? It is your fault I got into this." Now that is "putting God to the test," and it is a dangerous thing to do because, continued, it can lead to disqualification. So the serpents came among them and were arrested, you remember, only by the lifting up of a brazen serpent on the pole. Then the fourth danger point is murmuring, grumbling,
...nor grumble, as some of them did and were destroyed by the Destroyer. (1 Corinthians 10:10 RSV)
That is the story of Korah, Dathan, and Abiram, those three young men who began to grumble at the authority that Moses had. They said, "We are just as good as Moses. Why don't we exercise the same kind of authority he does? He doesn't have anything over us." They began to create revolt and spread unrest in the camp of Israel, and God called them to task and said he would show them which one he had chosen. The ground opened up under Korah, Dathan, and Abiram and swallowed them up. They were gone, destroyed by the Destroyer. Now that is sobering, is it not? Paul's admonition to us, in Verse 11, is:
Now these things happened to them as a warning, [literally, "as a type"] but they were written down for our instruction, upon whom the end of the ages has come. [We are the terminal age of history.] Therefore let any one who thinks that he stands take heed lest he fall. (1 Corinthians 10:11-12 RSV)
These things are given in the Old Testament as types, pictures. That is, when you read these Old Testament stories, put yourself there. The enemies that they faced are answered by the enemies that we face, the principalities and powers of darkness that are seeking to overcome us, assault us, discourage us and defeat us, just as Israel was defeated and discouraged. When you see how they trusted in God, held on to his promises, renewed their strength by faith, and then set about to diligently do what God set them to do, that is the picture for us of how to overcome in the struggles and the battles that we face in life.
They were types, and according to Verse 12, they were targets. We are too. We are under attack. We are not living in a beautiful, pleasant world designed for our enjoyment, and the quicker we get rid of that idea the better. We are in a battlefield, under attack. We are running a race that must be won. We are fighting a battle with a clever and ruthless enemy, and we must never forget it, because his devices are clever, and his strategies are very subtle, and we can easily fall.
I have just been reading some of the stories of the Reformation, and I am amazed again at how the greatest and mightiest names of the past have all, at times, succumbed to the wiles of the devil. Calvin, with his great, clear, theological mind could be austere, cold, cruel, and legalistic. Martin Luther, with his robust faith and his great courage which enabled him to stand before emperors and kings without faltering, could be vulgar, angry, and carnal in his rage against his enemies, even his brothers in Christ. Do not think that you have it made, and you are not going to fall. You are up against a tough, ruthless enemy. He can trip you, and trap you, and that is what will happen, and it may result in being set aside, unable to be used. But that is not where Paul ends, and that is not where I want to end either.
Verse 13:
No temptation has overtaken you that is not common to man. God is faithful, and he will not let you be tempted beyond your strength, but with the temptation will also provide the way of escape, that you may be able to endure it. (1 Corinthians 10:13 RSV)
Oh what an encouragement that is! That is written down that we might understand three specific things about our testings: First, they are common to all. I do not know anything that is harder to believe, when you are under testing, than that. We all think, "Why doesn't this happen to them? They deserve it so much more than me. Why is it happening to me?" Well, it is just your turn, that is all. Everybody goes through it. You are not permitted to witness their martyrdom, but you will not be allowed to miss yours. You do not see what they go through most of the time, but no one is left out. Trials are common to all. Their time is coming, if it has not already, so do not ever allow yourself to think that what is happening to you is unique. It is not at all. It is very common, and the minute you start inquiring around, you will find a dozen that have gone through it too. Common trials, but also controlled pressures -- God is faithful, he will not allow you to be tempted above your strength. Again, that is hard to believe, is it not? We say, "Well, it has already happened. I am already beyond my strength." No, you are not. You just think you are. God knows your strength greater than you do. He knows how much you can handle, and how much you cannot. One of the basic principles of training in an athletic contest is to develop you to do things you do not think you can do right now, to put more pressure on you than you think you can handle, is it not? And you discover you can handle it. This is what God does with us. He puts the pressure on, but it is controlled pressure. It will never be more than you can handle, if you observe the third thing, the conquering grace that he provides, "the way of escape" that is always present, never failing. What is that way of escape? Well, it is what we have been talking about -- dependence. Discipline is necessary, but so is dependence. All through the Old Testament the heroes and heroines of faith have taught us that in the hour of testing God strips away all human support in order that we may learn that he is enough. God is our refuge and our strength, a very present help in time of trouble, and we will never discover that until everything else has been taken away. Then we begin to discover that God can hold us steady. He himself is the way of escape, and that is why he puts us through pressures and testings. ---Disqualified. Message by Ray Stedman.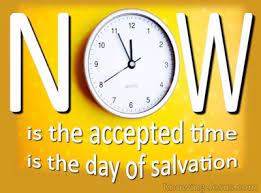 Applying all this to the state of health of the professing church in America in the past generation--40 years--it would appear God is now setting aside our old church way of doing things. Forty years ago at least a third of American were professing Christians. There has always been a believing remnant in the larger community of nominal, pseudo Christians. These will not lose their reward.
Think of the popularity of the Billy Graham Crusades which matched the culture of the day. According to his staff, more than 3.2 million people have responded to the invitation at Billy Graham Crusades to "accept Jesus Christ as their personal savior." Graham's evangelism was appreciated by mainline Protestant denominations, as he encouraged those mainline Protestants who were converted to his evangelical message to remain within or return to their mainline churches. Despite his early suspicions and apprehension, common among contemporaneous evangelical Protestants, towards Roman Catholicism, Graham eventually developed amicable ties with many American Catholic Church figures and later encouraged unity between Roman Catholics and Protestants. As of 2008, Graham's estimated lifetime audience, including radio and television broadcasts, topped 2.2 billion. One special televised broadcast in 1996 alone may have reached a television audience of as many as 2.5 billion people worldwide. Because of his crusades, Graham preached the gospel to more people in person than anyone in the history of Christianity. Graham was on Gallup's list of most admired men and women a record 61 times..." (Wikipedia)
But even more important what had not yet been lost was the sense that we were "one Nation Under God..." Sessions of Congress opened in prayer. A National Day of Prayer was held annually. Fill in the blanks! Back then, there was a nominal respect for God, and the rule of God in society.
God governs nations through His church. As the church goes, so goes that nation.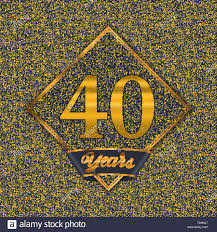 Forty years ago, one generation ago, Ray Stedman said,
But understand this, that in the last days there will come times of stress. For men will be lovers of self, lovers of money, proud, arrogant, abusive, disobedient to their parents, ungrateful, unholy, inhuman, implacable, slanderers, profligates, fierce, haters of good, treacherous, reckless, swollen with conceit, lovers of pleasure rather than lovers of God. (2 Timothy 3:1-4 RSV)
That reads like a summary of the six o'clock news, doesn't it? I remember reading that in grade school when I was just a boy -- which is not exactly what you would call recent. When I read it, I was filled with fear and trepidation, even that long ago. I was confident that it was being fulfilled in that very day, 50 years ago. The Great Depression was beginning; there was a great deal of trouble and strife in the United States. Fear had settled upon the nations of the world. Already the looming shadow of World War II was gathering on the horizon of life. Many were feeling that those were the last days, when we could expect the return of Christ.
So when I read that, even as a boy, I was aware that this passage was taken by many to predict the last days of the church. But I was unaware that many similar times had come into human history during the course of the 2,000 years since the first appearing of our Lord. Many people take the phrase, "these last days," to refer to the time just before Christ's return, but the biblical usage of that phrase indicates that it refers to the whole period of time between the first coming of our Lord and his second coming. In other words, for 2,000 years we have been living in the last days.
In the account in Acts 2, we read that, on the Day of Pentecost, Peter quoted the prophecy of Joel, in which the prophet said that "in the last days" God would pour out his Spirit upon all flesh, (Acts 2:17). That, Peter said, was beginning to be fulfilled on the Day of Pentecost, almost 2,000 years ago. The first words of the book of Hebrews are: "In many and various ways God spoke of old to our fathers by the prophets; but in these last days he has spoken to us by his Son," (Hebrews 1:1-2a RSV). So it is clear, from that, that "the last days" is a period which has now grown to 2,000 years' duration. The Apostle Paul is saying that within this extended period of time there will come repetitive cycles of distress, times of stress, perilous times, when all the conditions which he describes with these chilling words will obtain.
As we look back through human history during these last 2,000 years we can see how true that is. Again and again in our Western world we have had periods of relative peace and prosperity, only to have them interrupted by these terrible times of stress and agony that repeatedly come into human affairs. So these words are not necessarily a prediction of the last days for the church, rather, they are a recognition of the cycle of days like this that will keep coming. And, of course, one of them is going to be the last one.
Whether we are living in those times or not is difficult to say. Perhaps we are. Surely these times of stress we live in exactly fit the description the apostle uses here. But whether the actual last cycle to come into history before our Lord returns is difficult to say. As in the past, the clouds of peril may disperse and the sun may break out again. Some degree of peace and prosperity may return again to the world.
But what the apostle wanted Timothy -- and us -- to know, he clearly outlines: "Understand this," he says, "that these will be dangerous times, times of great stress, times when our faith will be pushed to the limit of its endurance, when we will be under attack and under threat." Furthermore, Paul reveals a rather startling thing, these times of stress will be characterized by and caused by two major factors, which he goes on to describe. The first factor is very startling indeed. The striking thing about this paragraph is not what I read in Verses 1-4, but what is in Verse 5:
...holding the form of religion but denying the power of it. Avoid such people. (2 Timothy 3:5 RSV)
In other words, Paul says that the primary cause of these repetitive cycles of stress and danger is the hypocritical lives of Christians who outwardly look pious, religious, committed and devoted, but are actually unchanged inside and have no power to overcome evil in their lives. Hypocritical Christianity -- that is the bottom line in these times of stress.
I do not think any of us really grasps the revelation of Scripture about the nature of the church. The New Testament everywhere seeks to convince us that the church is the most important body of people in the world. God builds society around what happens in the church. The church is in control of history. "You are the salt of the earth," Jesus said (Matthew 5:13a RSV). If the salt loses its savor, becomes saltless, without flavor, the whole world will go to pot. "You are the light of the world," he said (Matthew 5:14a RSV). If the light dims, the whole world will sink into darkness. That is what the Scriptures tell us. Immorality in the world is caused by insincerity in Christians. Darkness among the nations is an outgrowth of ignorance and darkness in the church.
Right now I am involved with a number of Christian leaders trying to plan a conference of national proportions that will encourage pastors to once again return to the expository treatment of the Scriptures. The reason for this is that, everywhere I go, I am saddened and depressed by the biblical ignorance of church members. There is a terrible biblical illiteracy across the face of this apparently Christianized nation. People have only the most superficial knowledge of the Scriptures.
Sometimes this can be observed in the ignorant answers they give to biblical questions. One man said, "I thought Dan and Beersheba were husband and wife, like Sodom and Gomorrah." Worse than that, they understand nothing of the great secrets of life which the Bible reveals, such as to how to handle their lives, how to understand humanity, and what is happening in the world. That kind of ignorance results in immorality, not so much the blatant, open, sexual type (although that is increasing in the church), but much worse, an inner hardening of the spirit, a manifestation of totally godless attitudes.
Remember that this terrible list, although very similar to a list at the close of Chapter 1 of Romans which describes conditions in the world, is nevertheless really only a description of what is going on in churches and among Christians who have a "form of religion," of "wholesomeness" (the word is godliness, as it has been translated many times in these letters of Paul to Timothy), "a form of godliness but denying the power thereof."
Let us take a closer look at this analysis by the apostle. It falls into four groupings: The first one flows out of that first term, "lovers of self." That is the basic sin of humanity. Self love, the worship of another god, is the vilest form of idolatry. It deprives God of the worship due to his name, and it places a rival god, oneself, on the throne of an individual life. That is where some Christians are, Paul says. They have not really been changed, they are still lovers of self.
When this condition obtains in the churches, it will also be much more clearly and widely exhibited in the world. Today, we have what is known as the "Me" society. The focus is all on "my" -- my rights, my needs, my views, is all we hear about on every side. The first question that is asked about anything is, "What am I going to get out of it?" Christians oftentimes point the finger at non-Christians, saying, "Look how selfish they are," but the apostle points his finger, and says, that is what is happening in the church. People are not changed, they are "lovers of themselves."
This philosophy has been put rather graphically in a jingle that says,
I had a little tea party
this afternoon at three.
'Twas very small, three guests in all,
just I, myself and me.

Myself ate up the sandwiches,
and I drank up the tea.
'Twas also I who ate the pie,
and passed the cake to me.
That is the way many people live -- a self-centered existence. Out of this flows all the other things in the list.
The first and primary expression of it is in the next words, "lovers of money." Why are Christian people such materialists today? Why do they, like everyone else, seek a constantly increasing standard of living, a much more luxurious lifestyle? It is because money is a way of indulging ourselves. Instead of using it as the Scriptures exhort us to -- to meet the needs of others, to be ready to quickly respond to human need around us, and to delight to use our excess to that purpose -- we oftentimes merely plan to use it to increase our own possessions, to add to our own enjoyment in life.
I read a startling statistic the other day. There are more people in Russia going to church -- that is, in the visible, open churches -- on any given Sunday than go to church in all the rest of western Europe. Isn't that shocking? I have frequently pointed out that when the missionaries were driven out of China in the '50s, everybody said, "Woe to the church. It is going to go through terrible times." And it did. Yet the church in China has increased seven-fold in these years of persecution.
But it is not persecution that destroys a church, it is prosperity. The churches of western Europe have been wide open for anybody to attend them, but they are virtually empty because they have been destroyed by the love of money, materialism, and sensuality which have gripped and possessed the Christian people of Western Europe. This is the fate that awaits us in the United States if we continue to move along these lines.
Out of this grows another word: "proud." The word is boastful, braggarts. It bothers me to hear churches brag about how many millions of dollars they set aside for missions every year. I welcome the fact that the money is given, but to advertise it, to print it up in brochures that are handed out to others -- I do not know what this does to non-Christians who read it. I am sure it does not impress them very much. They see it as nothing more than the empty boasts of people who are trying to draw attention to themselves rather than to their Lord. That is an outcome of this loving of self.
The word that immediately follows is, "arrogant." Proud people are arrogant people. They have a secret contempt for others; they regard themselves as above them. This is the attitude frequently displayed in many churches and by many Christians today. It often takes the form of a self-righteousness is that looks down its nose at people who have fallen into open, blatant sin. Such Christians use derisive terms for homosexuals, for whoremongers, for prostitutes and pornographers. They gather their robes of righteousness around themselves and pronounce judgment with the same attitude of scornful cynicism revealed by the Pharisees in our Lord's day. That is why Jesus spoke so sharply to the Pharisees and so warmly to the prostitutes.
"Abusive" is the next term. This word describes people who use insulting, pejorative terms that put people down. This is the manifestation of an unhealthy, unwholesome, unchristian spirit within the Christian church.
Then there follows a second grouping that centers around family life. This seems to be addressed primarily to younger Christians. The first term is, "disobedient to their parents." Today there is a total breakdown of the home and a rebellion against parental authority. I read a shocking article this past week about the murder in Milpitas that awakened the concern of the whole nation. Teenagers who knew about the murder of a young girl were actually taken by the murderer and shown her body. They were indifferent to this, seemingly apathetic about it, and failed to report it to the authorities.
The reporter who wrote the article found that, as she talked to these young people, many of them expressed the fact that they deliberately carried on basically deceitful lives. One of them said to her, "What we do is act goody-goody at home so we can get out and smoke all the pot we want, sniff cocaine, and have sex any time we like." That is basically deceitful. The young person who said that had no consciousness that it was wrong or hurtful to act that way. This is what the apostle is talking about.
With this Paul links the word "ungrateful." He is referring to younger people, particularly, who are uncaring about the hours of labor their parents have gone through to provide a home and opportunity for them.
This is Mother's Day. I know that many a mother here this morning is being encouraged by her family who have taken time to show in some loving way, not only on this day, but frequently through the year, that they love and appreciate what their mother, or father, has done. Nothing has blessed my life more than to have my children do, as some of them have done, write me a note now and then to say how much they appreciate my love and concern for them. But this attitude is rare in many homes where young people take for granted what is given to them at great cost by their parents.
The next word is "unholy." This word means an unwillingness to observe even the basic decencies of life. It is a flaunting of ungodly actions, a kind of shamelessness that takes pleasure in doing shocking things to provoke reactions from people. With that is linked the word, "inhuman." This means lacking in normal affections, brutish, beastly, cruel. With that is the word, "implacable" -- meaning beyond reason, unappeasable, having a bitter, unrelenting attitude that nobody can talk to or soften in any way.
All of these attitudes occur within the framework of a Christian profession -- of people who say they are Christians, and act as such on Sunday, but during the week, at home and in business, have an entirely different outlook and attitude. They are cruel, vicious and implacable.
Then the list moves to those areas that touch what we call 'interpersonal relationships.' The next word is, "slanderers" -- literally, devils; "profligates" -- people who are ungovernable, who have to satisfy their lust and their passions immediately; "fierce" -- savage people; "haters of good" -- that was our Lord's charge to the Pharisees, that though they were morally respectable, within they were opposers of God and haters of good, and they proved it by putting to death the best man who ever lived; "treacherous" -- the word is used of Judas, the betrayer; and "reckless" -- careless of what happens, entering headlong into things, impulsively reacting without fear of the consequences. Then the last thing, "swollen with conceit," which literally means, swollen-headed, people who think of themselves more highly than they ought.
Finally, the last grouping deals with the religious pretensions of such people -- "lovers of pleasure rather than lovers of God, holding the form of religion [the outward form -- the word is eusebeia -- of godliness, or wholesomeness, a Sunday morning godliness] but denying the power thereof." Why? Why should people who are exposed to the Bible, who profess the truth, sing the hymns, and go through the ritual that is being carried out in thousands of churches across our land today reflect during the week the attitudes described here in such a way that destroy the fabric of society? The answer is in this one phrase: "they deny the power thereof."
We do not have to guess at what that power is. The Apostle Paul tells us very plainly in First Corinthians, where he says, "The word of the cross ... is the power of God," (1 Corinthians 1:18 (RSV). When you let the cross have its effect upon you then you will experience and realize the power of God released. It is the denial of the word of the cross that constitutes this kind of Christianity without Christ, godliness without God, spirituality without the Spirit. The word of the cross is that which puts to death the natural life -- denies self, in other words.
Jesus put it very plainly: "If any man will come after me let him deny himself and take up his cross daily and follow me," (Luke 9:23, Matthew 16:24, Mark 8:34). This is saying that until we are willing, as Christians, to say "No" to what the cross has denied, what it has put to death within us, we cannot enter into that eternal life that is available to us now. Unwilling to deny self means that we are unable to experience life from God. That is the problem.
That is why we lay constant stress upon the fact that we must practice what we preach. We must say "No" to all the risings of the flesh within us in order that we might lay hold of the supply of power and life and vitality which enables us to walk with God in righteousness and truth. Otherwise we contribute to, nay, even cause, these terrible times of stress that repeatedly come upon humanity.
Dr. R. C. Sproul, an emerging young theologian of our day, has pointed out that the Bible divides life into four divisions of humanity:
The first group is those who are not saved and know they are not saved. They are the godless, the pagans, we call them, the people who do not profess any form of religion, the atheists, the agnostics of our day, who have no interest in the things of God, and say so openly.
Then there are those who are saved, but they are not sure of it. They really have come to Christ, they really do love the Savior, they know they have been born again, but, because they have not been taught properly, they do not understand the promises of God. For one reason or another they think that they will lose their salvation if they slip or fall in any way. When they do, they succumb to despair for weeks and months in a painful condition of uncertainty. This group is not sure of anything about their faith.
Then there is the group who are saved and they know it. These are the ones we would call the strong, mature Christians who are growing, evincing a new, changed life. Though they have the normal struggles of everyone else, they show from year to year evidence of progress and growth in these areas. They know they belong to God; they have no doubts about it.
Finally, there is a great group, which Scripture faces, of those who are not saved but think they are. That is the group that is being confronted in this passage. Jesus said, "Many shall come to me in that day and say 'Lord, Lord, have we not done many mighty works in your name, and cast out devils in your name, and preached in your name?' And I shall say to them, 'Depart from me, I never knew you.'" (Matthew 7:22-23). They are the cause -- think of it -- of the times of stress that come upon humanity, times such as we are going through right now.
The second factor is described in Verses 6-9. In this section the apostle is describing the rise of strange cults which embrace very confusing concepts and immoral practices; these are begun by people who have been hypocritical Christians. Verse 6:
For among them are those who make their way to households and capture weak women, burdened with sins and swayed by various impulses, who will listen to anybody and can never arrive at a knowledge of the truth. As Jannes and Jambres opposed Moses, so these men also oppose the truth, men of corrupt mind and counterfeit faith; (2 Timothy 3:6-8 RSV)
Here Paul reveals two favorite tactics of the devil. Growing out of a morally corrupt and hypocritical church, Christians who talk one way and live another way will come infiltrating into homes that may not be connected with the church at all, and strange, exotic cults will emerge. This always happens in times of stress.
It happened in the 19th century, when cults like Jehovah's Witnesses, Christian Science, Mormonism and others arose. It is happening again in our day. Out of these times of stress are emerging these new cults -- the Moonies, the Eastern-related cults, metaphysical groups, est, and other mind-manipulative groups. Notice the tactics that are employed:
The first is infiltration. Certain misguided men, for their own benefit and advancement, make their way into households and take captive silly women, rendered vulnerable because of their sense of guilt within, burdened with sin, who will believe anything they are told. Everybody who is a sinner -- and that includes all of us -- cannot escape a sense of guilt. This manifests itself in many ways that are not called guilt, for what people seek to do today is to escape the label guilt. But they cannot avoid the fact. It shows up in inner tensions, in a sense of despair, emptiness, and meaninglessness, or sometimes in a wildly rebellious spirit that seeks to lay hold of pleasure and an unending round of amusement. All this is a manifestation of guilt.
Here Paul speaks of those people who remain at home. In that 1st century culture, and still today, it is the women who remain there. Not all women are weak, by any means; not all fit this category. But some do. There are some women, as there are some men, who are morally weak and vulnerable; and they are intellectually weak -- they will believe anything that is told them, so they can never arrive at the truth. When you believe everything you hear you will never arrive at truth because you are taking in a lot of error along with the truth. With these infiltrative tactics new cults arise.
The second tactic employed by the enemy is imitation, counterfeit faith. Paul says, "Like Jannes and Jambres opposed Moses, so these people will oppose the truth." In the book of Exodus we read that when Moses was sent by God to Pharaoh's court, his brother Aaron did certain miraculous signs in order to impress Pharaoh that he was dealing with the Living God, not a couple of strange shepherds from the country. There were magicians in Pharaoh's court (whose names, Jannes and Jambres, are given to us here, although they are not named in the Old Testament), and they did miracles, just like Aaron did. Finally, Aaron cast Moses' rod down and it became a snake. These magicians cast their rods down and their rods too turned into snakes. But they did it by sleight of hand. Any good magician can pull rabbits out of hats, or snakes out of sleeves. These magicians imitated the miracles of the Living God.
That kind of corrupt, counterfeit faith is what we run into in times of stress, such as we are living in today. The cults offer to do what only God in Christ can do -- give peace of mind, an untroubled heart, forgiveness of sins, a sense of purpose in life. All the riches offered to us in the gospel are also held out by the cults. Many people fall for them, and for a while they think they have found these things. Today you can read testimonies of how people have found, especially in these metaphysical cults, peace of mind, a sense of harmony or a quality of enjoyment of life they never previously possessed. That is true, they do possess that for a while, but it does not last.
As the apostle goes on to say in Verse 9:
But they will not get very far, for their folly will be plain to all, as was that of those two men. (2 Timothy 3:9 RSV)
When the serpent which Aaron's rod had formed saw the other two snakes, it ate them up. This was a visible sign that God's power is always more powerful than the devil's. The apostle says that this is what will happen with counterfeit groups. Do not panic, he says to Timothy, evil has its limits. The devil always overreaches himself. His very success at winning converts will ultimately leave people so empty, so hungry of heart, so searching for ultimate truth they become wide open to the appeal of the gospel of Jesus Christ. That is what is happening in our day.
When you read the Great Awakening stories about the Whitefields and the Wesleys of the 18th century you see that these men, though they preached to huge crowds, did not gather them by sending out press agents and advertising in the newspapers. They merely went out on the street corners, even the fields, and began to talk to a few people about the gospel. But the whole English nation was so hungry, so empty, so lonely, miserable, and depressed that they began to flock to hear these men. The word so spread that whenever they started preaching people would come running to hear them. John Wesley and George Whitefield often found that, though they began by speaking to just a few people, before they were through they would be addressing a crowd of ten thousand or more. I think that is what we are headed for in the future. Times of stress are also times of great opportunity, when God uses the devil's very deceitfulness to outwit him, and to prepare the hearts of people for a genuine pouring out of the blessings of God.
Remember, then, that hypocrisy and insincerity in the church is what was produced the times of crisis that are described here. We are living heirs today of the lukewarmness of the churches of the '20s and '30s of this century. God's righteous judgments always are based upon reality. He knows what is in the heart. If we think we are fooling God by our coming to church, by singing hymns, by faithfully attending Bible studies, but not allowing the Word to get at our self-indulgent lives and change us, we will awake sooner or later only to find we are fooling ourselves. These are strong, searching words from the apostle's pen. He goes on in the next section to tell us how to oppose these conditions, what to do in the midst of them, how to live in these times of stress. Dangerous Times by Ray Stedman.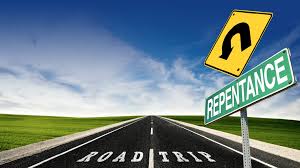 Suppose the younger generation refuses the gospel message, even if it's presented in sensitivity to the huge cultural changes in Millennials?

We certainly pray that many younger people (under 40?) will come to know Jesus soon, because the departure of the church is imminent. At the present time, they are very lost having heard something about Jesus from previous generations. Everyone, everywhere is without excuse. Nations rise and fall like dominoes on the world stage. What is appropriate for young and old alike is to "seek the Lord Jesus while He may be found." To "repent" is to turn around and head in a different direction. God wishes none would be lost!
For the time has come for judgment to begin with the household of God; if it begins with us, what will be the end for those who do not obey the gospel of God? And'If it is hard for the righteous to be saved, what will become of the ungodly and the sinners?' (1 Pter 4:17-19)
A Word of Admonnition for us Today

Moses was a Servant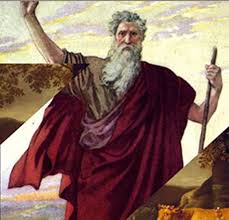 Therefore, brothers and sisters, holy partners in a heavenly calling, consider that Jesus, the apostle and high priest of our confession, was faithful to the one who appointed him, just as Moses also 'was faithful in all God's house.' Yet Jesus is worthy of more glory than Moses, just as the builder of a house has more honour than the house itself. (For every house is built by someone, but the builder of all things is God.) Now Moses was faithful in all God's house as a servant, to testify to the things that would be spoken later. Christ, however, was faithful over God's house as a son, and we are his house if we hold firm the confidence and the pride that belong to hope.
Therefore, as the Holy Spirit says,
'Today, if you hear his voice, 
do not harden your hearts as in the rebellion,
   as on the day of testing in the wilderness, 
where your ancestors put me to the test,
   though they had seen my works for forty years.
Therefore I was angry with that generation,
and I said, "They always go astray in their hearts,
   and they have not known my ways." 
As in my anger I swore,
   "They will not enter my rest." ' 
Take care, brothers and sisters, that none of you may have an evil, unbelieving heart that turns away from the living God. But exhort one another every day, as long as it is called 'today', so that none of you may be hardened by the deceitfulness of sin. For we have become partners of Christ, if only we hold our first confidence firm to the end. As it is said,


'Today, if you hear his voice,
do not harden your hearts as in the rebellion.' 
Now who were they who heard and yet were rebellious? Was it not all those who left Egypt under the leadership of Moses? But with whom was he angry for forty years? Was it not those who sinned, whose bodies fell in the wilderness? And to whom did he swear that they would not enter his rest, if not to those who were disobedient? So we see that they were unable to enter because of unbelief. (Hebrews 3:1-19)
Christ is the Son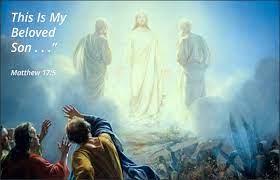 Supplemental Reading
The Flesh, the World, and the Devil
The Great Generational Disconnect
The Approaching Time of the End
The Management of the Universe
Summary of Exodus by Ray Stedman
Summary of Joshua by Ray Stedman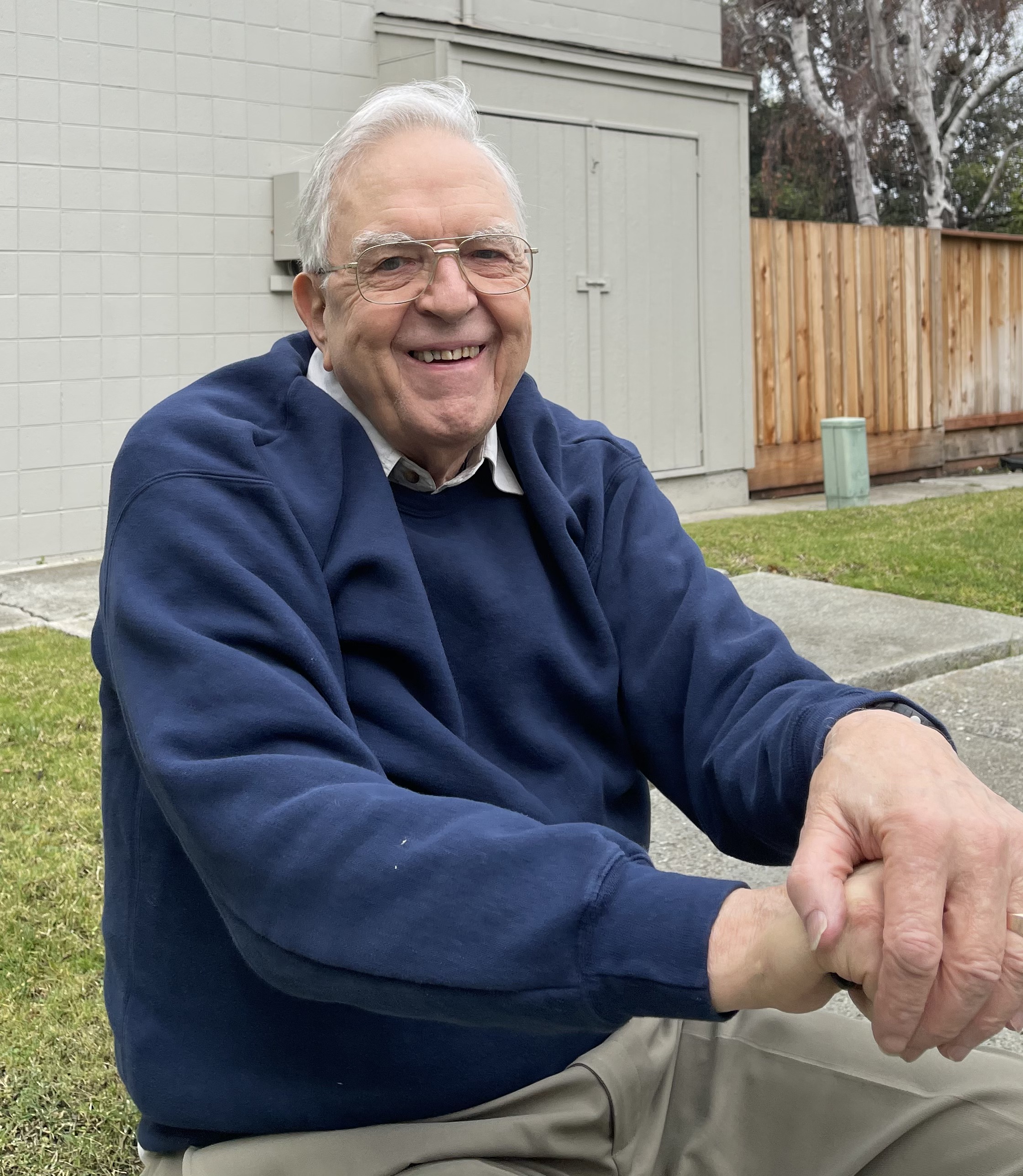 Lambert's Main Library 
Email Lambert Dolphin
Archive for Newsletters
Library Annex (since 2018)

August 17, 2021
July 11, 2022