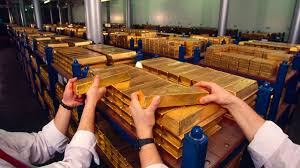 The Money Papers
Saved by an "m"
Some years ago a rather wealthy woman in England came into a personal relationship with Jesus Christ. She made mention of a passage in First Corinthians: Chapter One. She said she had saved by an "m."
For the message (logos) of the cross is foolishness to those who are perishing, but to us who are being saved it is the power of God. 
For it is written:
"I will destroy the wisdom of the wise,
And bring to nothing the understanding of the prudent."

Where is the wise? Where is the scribe? Where is the disputer of this age? Has not God made foolish the wisdom of this world? 
For since, in the wisdom of God, the world through wisdom did not know God, it pleased God through the foolishness of the message preached to save those who believe. 
For Jews request a sign, and Greeks seek after wisdom; but we preach Christ crucified, to the Jews a stumbling block and to the Greeks foolishness, but to those who are called, both Jews and Greeks, Christ the power of God and the wisdom of God. Because the foolishness of God is wiser than men, and the weakness of God is stronger than men.

For you see your calling, brethren, that not many wise according to the flesh, not many mighty,

not (m)any rich, are  called. 

But God has chosen the foolish things of the world to put to shame the wise, and God has chosen the weak things of the world to put to shame the things which are mighty; and the base things of the world and the things which are despised God has chosen, and the things which are not, to bring to nothing the things that are, that no flesh should glory in His presence. 
But of Him you are in Christ Jesus, who became for us wisdom from God—and righteousness and sanctification and redemption— that, as it is written, "He who glories, let him glory in the Lord." (1 Corinthians 1:19-27)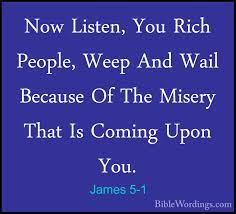 'Come now, you rich, weep and howl for your miseries that are coming upon you!
Your riches are corrupted, and your garments are moth-eaten. 
Your gold and silver are corroded, and their corrosion
will be a witness against you and will eat your flesh like fire. 
You have heaped up treasure in the last days. 
Indeed the wages of the laborers who mowed your fields,
which you kept back by fraud, cry out;
and the cries of the reapers have reached the ears of the Lord of Sabaoth. 
You have lived on the earth in pleasure and luxury;
you have fattened your hearts as in a day of slaughter. 

You have condemned, you have murdered the just; he does not resist you.
Therefore be patient, brethren,
until the coming of the Lord.
See how the farmer waits for the precious fruit of the earth,
waiting patiently for it until it receives the early and latter rain.
 You also be patient.
Establish your hearts, for the coming of the Lord is at hand." (James 5:1-8)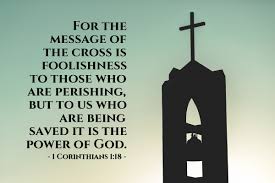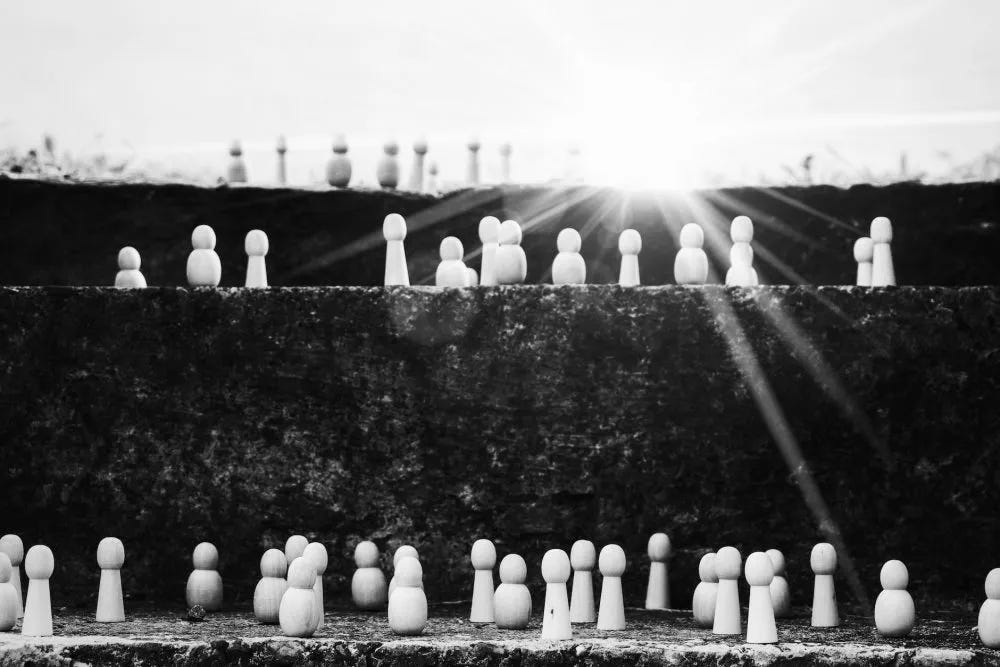 There's an epidemic spreading in our churches today, and it's not one you can catch from a sneeze or a handshake. It's a spiritual malady that has been infecting the hearts and minds of even the most well-meaning of Christians everywhere—a soul-sapping sickness that Jesus himself warned against. And yet, it seems, we've turned a deaf ear to His caution. I'm talking about the obsession with the material and the mundane, the fixation with the fleeting and the transient, the endless toiling for treasures that tarnish and fade—the vanity of vanities, as the preacher in Ecclesiastes laments.
Just take a quick peek at the daily news or a quick scroll through social media. It's all there, plain as day—countless professing believers in the living God, whose eyes should be fixed on the things above, are instead mired in the dirt and grime of this world. All too often, we find ourselves striving for status or cultivating our image with the same energy and focus that we should be devoting to cultivating our relationship with the Lord. 

And for what? What does it profit a man to gain the whole world and forfeit his soul?
The wise preacher of Ecclesiastes saw this all too clearly in his own time. He lamented, "Vanity of vanities, says the Preacher, vanity of vanities! All is vanity. What does man gain by all the toil at which he toils under the sun?" (Ecclesiastes 1:2-3). He was a king who had it all—wealth, wisdom, works—and yet he found it all to be futile, a mere chasing after the wind. His verdict? All of life under the sun, without a high view to God in heaven, is utterly meaningless. 

This echoes profoundly today as we witness brothers and sisters striving after earthly treasures, neglecting to store up that which moth and rust cannot corrupt.
The Lord Jesus Himself weighed in on this subject in the Sermon on the Mount, and His words are worth examining more closely. "Do not lay up for yourselves treasures on earth, where moth and rust destroy and where thieves break in and steal, but lay up for yourselves treasures in heaven, where neither moth nor rust destroys and where thieves do not break in and steal. For where your treasure is, there your heart will be also." (Matthew 6:19-21)
Now, what did Jesus mean by "where moth and rust destroy, and where thieves break in and steal"? In the time of Jesus, the wealth of a person was often stored in the form of clothing, grains, and precious metals. Moths would destroy valuable garments, rust would corrode metals, and thieves would break into houses to steal these earthly goods. These images serve as vivid metaphors for the transitory and precarious nature of earthly riches. Today's equivalent might be the stock market crashing, a sudden job loss, or the swift devaluation of property. Nothing that we store up on this earth is safe from loss or destruction.
And what of this "treasure" Jesus urges us to store in heaven? Theologically speaking, these heavenly treasures aren't physical riches, but rather spiritual riches that come from a right relationship with God. They include the virtues of faith, hope, love, joy, peace, patience, kindness, goodness, faithfulness, gentleness, and self-control, and the fruits of service to God and others—and most importantly, the proclamation of the gospel itself that saves people from this world and brings them into the eternal Kingdom. These treasures are incorruptible, they cannot be stolen, and they bring everlasting reward.
The Puritan preacher, Thomas Watson, aptly stated, "The things of the world will no more keep out trouble of spirit, than a paper sconce will keep out a bullet." We ought to be reminded of this when we're tempted to covet the things of this world. They offer no true consolation or security.
Brothers and sisters, this doesn't mean that we should neglect our earthly responsibilities, or that it's wrong to enjoy the good gifts that God gives us in this life. We do have an earthly life to live, children to feed, and families to protect. But we must hold these things lightly, recognizing that they are not our ultimate goal or source of satisfaction. Our hearts should not be tethered to the things of this world but anchored in heaven, where our true treasure lies.
We must be like the Apostle Paul who understood this when he said, "I count everything as loss because of the surpassing worth of knowing Christ Jesus my Lord. For his sake, I have suffered the loss of all things and count them as rubbish, in order that I may gain Christ" (Philippians 3:8). Paul understood what many of us fail to grasp—that the true treasure is not found in earthly wealth or possessions, but in knowing and serving Christ.
Let's stop wasting time chasing after the wind and start investing in the only currency that matters in the grand scheme of eternity. Instead of hoarding up treasures here on earth, where moth and rust destroy, and where thieves break in and steal, let's heed the words of Christ and start storing up treasures in heaven. Because where your treasure is, there your heart will be also.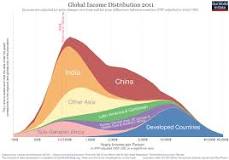 The richest 10 percent today snap up 52 percent of all income.
The poorest half get just 8.5 percent.
The two new measures in the report look at ecological and gender inequality.
The first is reported through carbon dioxide emissions by income category.
Global Inequalities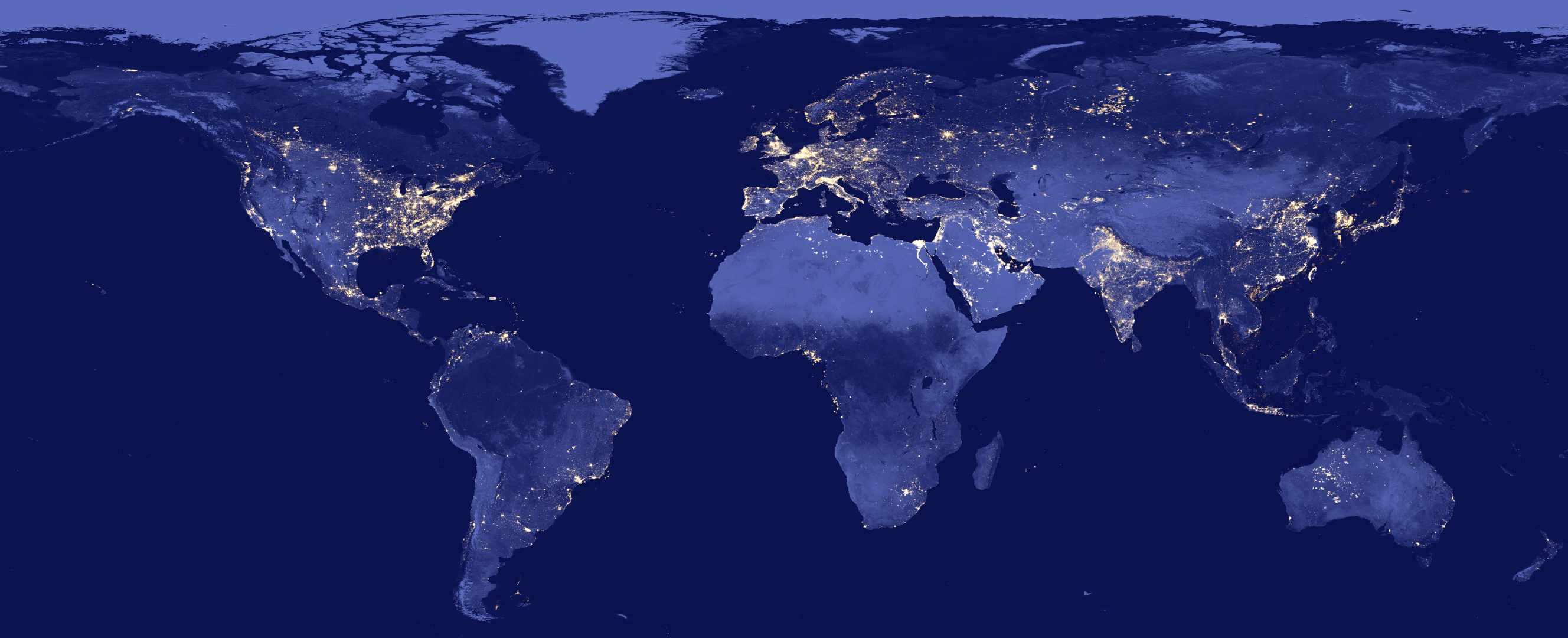 The big picture on wealth, income, ecological, and gender inequality looks bad
Global inequalities are in bad shape and mostly do not appear to be getting better. Disparities today are about the same as they were in the early 20th century, and the pandemic continues to make things worse. The recently released World Inequality Report 2022 sheds light on this problem. With two traditional measures and two new ones, the study adds much to our knowledge of inequality.
The first two measures are of wealth and income. As the chart below shows, current disparities are extreme. The poorest half of the global population owns just €2,900 (in purchasing power parity) per adult, while the top 10 percent owns roughly 190 times as much. Income inequalities are not much better. The richest 10 percent today snap up 52 percent of all income. The poorest half get just 8.5 percent.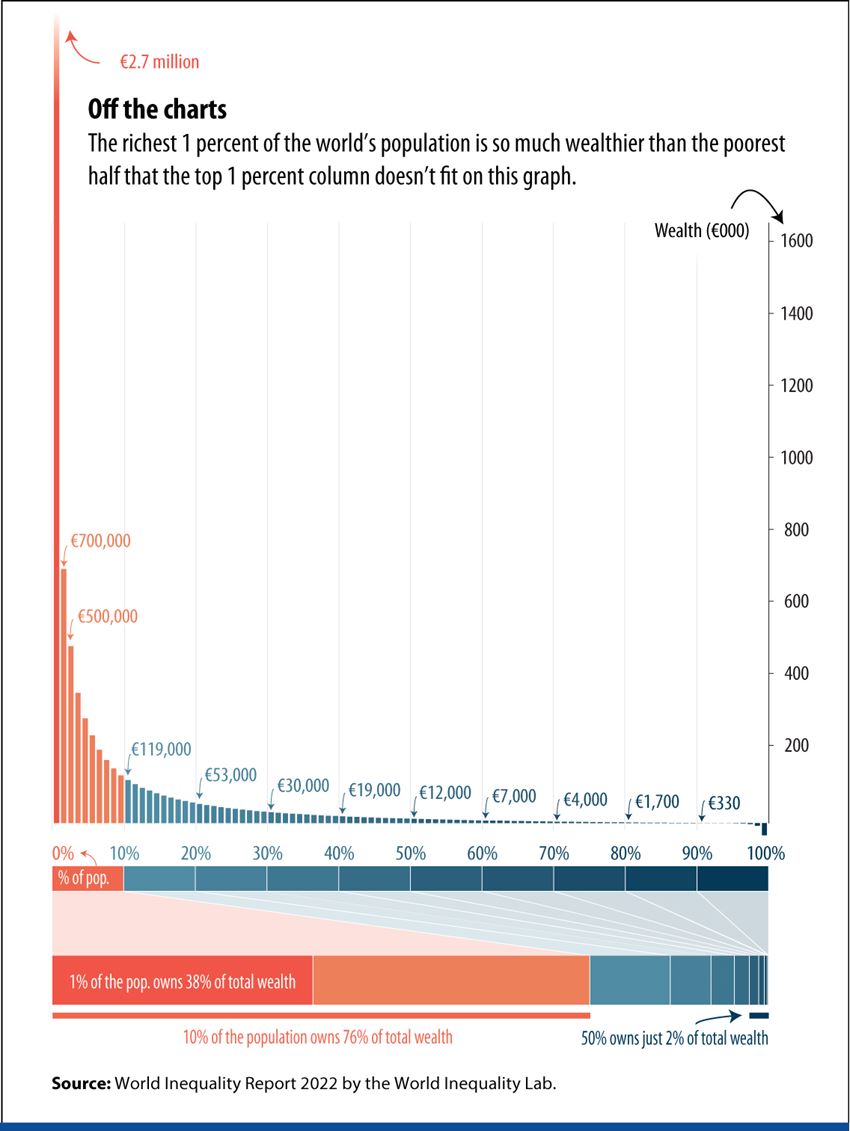 Then Jesus said to His disciples, "Assuredly, I say to you that  it is hard for a rich man to enter the kingdom of heaven. |
And again I say to you, it is easier for a camel to go through the eye of a needle than for a rich man to enter the kingdom of God."
When His disciples heard it, they were greatly astonished, saying, "Who then can be saved?"
But Jesus looked at them and said to them, "With men this is impossible, but  with God all things are possible."ß
(Matthew 19:23-26)
Dr. David Bowen serves part-time at Lamb & Lion Ministries as the Teaching Evangelist.
He pastors Standing Stones Community Church in Phoenix, Arizona.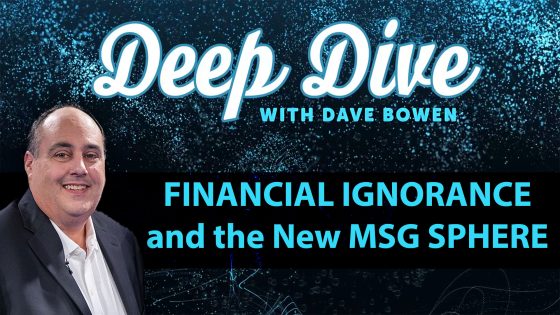 Genesis 6:11-12 says: "Now the earth was corrupt in the sight of God, and the earth was filled with violence. God looked on the earth, and behold, it was corrupt; for all flesh had corrupted their way upon the earth." However, "Noah found favor in the eyes of the Lord" (verse 8).
As in the Days of Noah
When Jesus described the events surrounding His second coming, He said, "And just as it happened in the days of Noah, so it will be also in the days of the Son of Man: they were eating, they were drinking, they were marrying, they were being given in marriage, until the day that Noah entered the ark, and the flood came and destroyed them all" (Luke 17:26-27).
In the New Testament, Peter describes Noah as a preacher of righteousness (2 Peter 2:5), which means the people living in the days of Noah were warned. In the Luke 17 passage, Jesus pointed out how the people of Noah's day were not concerned about their spiritual condition. They were living their lives without a single thought of the judgment of God.
MSG Sphere in Las Vegas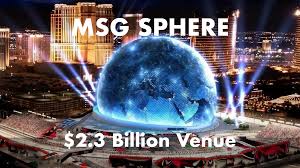 Have you seen or heard about the new MSG Sphere? It's Las Vegas' newest venue. Its official opening is set for September; however, it was taken for a test run for the Fourth of July. This is the world's largest spherical structure standing 366 feet tall — 61 feet taller than the Statue of Liberty — and an unbelievable 516 feet wide.
What is this structure? Its real function is to be an entertainment venue designed to hold nearly 20,000 in attendance. That's on the inside. The real showstopper is the outside, where 1.2 million LED screens change color and graphics. One moment it is a huge eyeball looking over the Las Vegas strip, then it becomes the moon, then it turns into a basketball, and so on. According to local news reports, the cost of building this structure is said to be $3.44 billion. That's a billion with a "B"!
The world is heading towards a financial crisis if not an economic collapse, and yet we are spending billions of dollars on a nearly 40-story sphere that lights up the Las Vegas strip. I can safely assume that when this venue officially opens in September, people will be spending their dollars heading to watch whatever events this venue hosts. As in the days of Noah…
Central Bank Digital Currencies (CBDCs)
The International Monetary Fund (IMF) is an organization of 190 countries. Here is the link to the IMF website listing all of the member nations.
An IMF staff report dated March 29, 2023, said, "The global central banking community is actively exploring Central Bank Digital Currencies (CBDCs), which may have a fundamental impact on both domestic and international economic and financial stability." This report also said, "Over 40 countries have approached the IMF to request assistance through CBDC capacity development."
A recent CBDC survey "covered a record 81 central banks, representing close to 76 percent of the world's population and 94 percent of global economic output. The survey found that nine out of 10 central banks are now exploring CBDCs, with half developing or running concrete experiments."
What does all this mean?
Central banks are increasingly pondering whether to issue their digital currencies to the general public. Here is the scary part — the IMF announced that they would not allow national currencies for member nations. This means that no government can have its own digital currencies. Instead, the digital currency will be a global currency. Last month at a conference in Rabat, Morocco, IMF managing director Kristalina Georgieva told conference participants that the transnational agency is developing a global platform for central bank-controlled digital currencies. She publicly confirmed, "At the IMF, we are working on the concept of a global CBDC platform."
IMF member countries submit to annual "surveillance" (ie. monitoring) of their policies by the IMF. Each nation's policies and goals should connect all nations with a global currency, not "fragment" the world by using their own currency. If one works backward from Revelation 13, one can see how the Antichrist system is being positioned right before our eyes.
Digital Currencies and Digital Identification
If (one could say when) this system is implemented, these Central Bank Digital Currencies will impact all the residents of each IMF country. All citizens will be required to possess proper "digital identification" or they will not be permitted to access the new global digital financial system. When central banks all over the globe roll out their new central bank international digital currencies, to use those currencies, you must "prove that you are who you say you are." The only way to do that is with the new global system of digital identification which is currently in the process of being introduced.
The gap from freedom to global control is shortening as the world is mesmerized by a forty-story sphere. As in the days of Noah, people are eating, marrying, and carrying on without concern for their spiritual condition or the coming wrath of God.
Maranatha, Lord Jesus


References
Redeeming Money by Paul Tripp, Crossway, Wheaton, 2018
Scott Talbot of Dallas Theological Seminary speaks about a New Paradigm concerning money. Added 11/3/2020.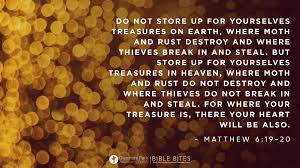 The Love of Money
φιλαργυρία
philargyria
6 Now godliness with contentment is great gain. 7 For we brought nothing into this world, and it is certain we can carry nothing out. 8 And having food and clothing, with these we shall be content. 9 But those who desire to be rich fall into temptation and a snare, and into many foolish and harmful lusts which drown men in destruction and perdition. 10 For the love of money is a root of all kinds of evil, for which some have strayed from the faith in their greediness, and pierced themselves through with many sorrows.
The Good Confession
11 But you, O man of God, flee these things and pursue righteousness, godliness, faith, love, patience, gentleness. 12 Fight the good fight of faith, lay hold on eternal life, to which you were also called and have confessed the good confession in the presence of many witnesses. 13 I urge you in the sight of God who gives life to all things, and before Christ Jesus who witnessed the good confession before Pontius Pilate, 14 that you keep this commandment without spot, blameless until our Lord Jesus Christ's appearing, 15 which He will manifest in His own time, He who is the blessed and only Potentate, the King of kings and Lord of lords,16 who alone has immortality, dwelling in unapproachable light, whom no man has seen or can see, to whom be honor and everlasting power. Amen.
Instructions to the Rich
17 Command those who are rich in this present age not to be haughty, nor to trust in uncertain riches but in the living God, who gives us richly all things to enjoy. 18 Let them do good, that they be rich in good works, ready to give, willing to share, 19 storing up for themselves a good foundation for the time to come, that they may lay hold on eternal life. (1 Timothy 6)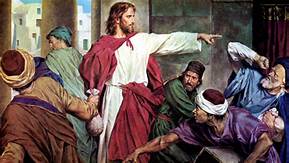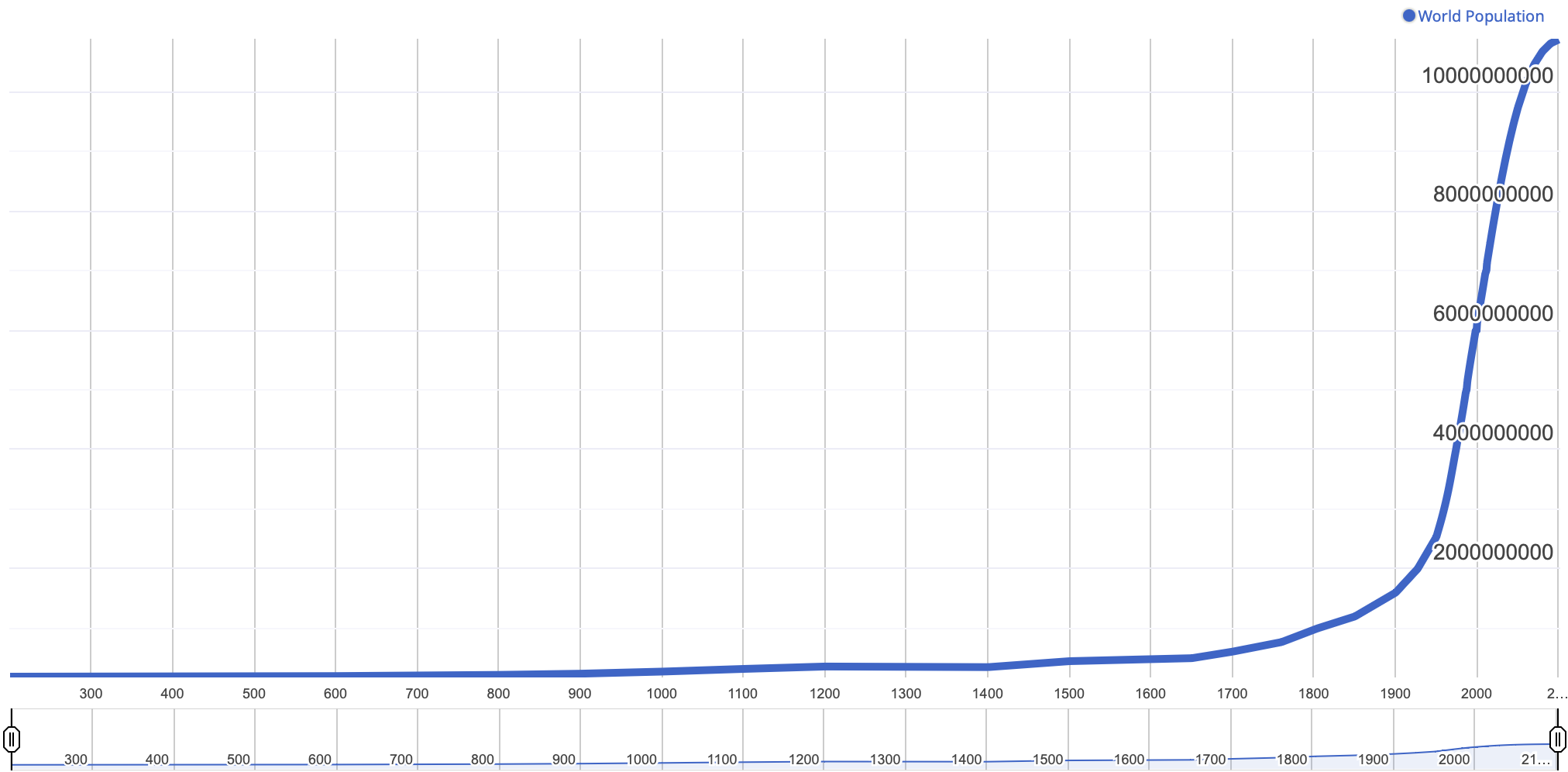 Notes by Lambert Dolphin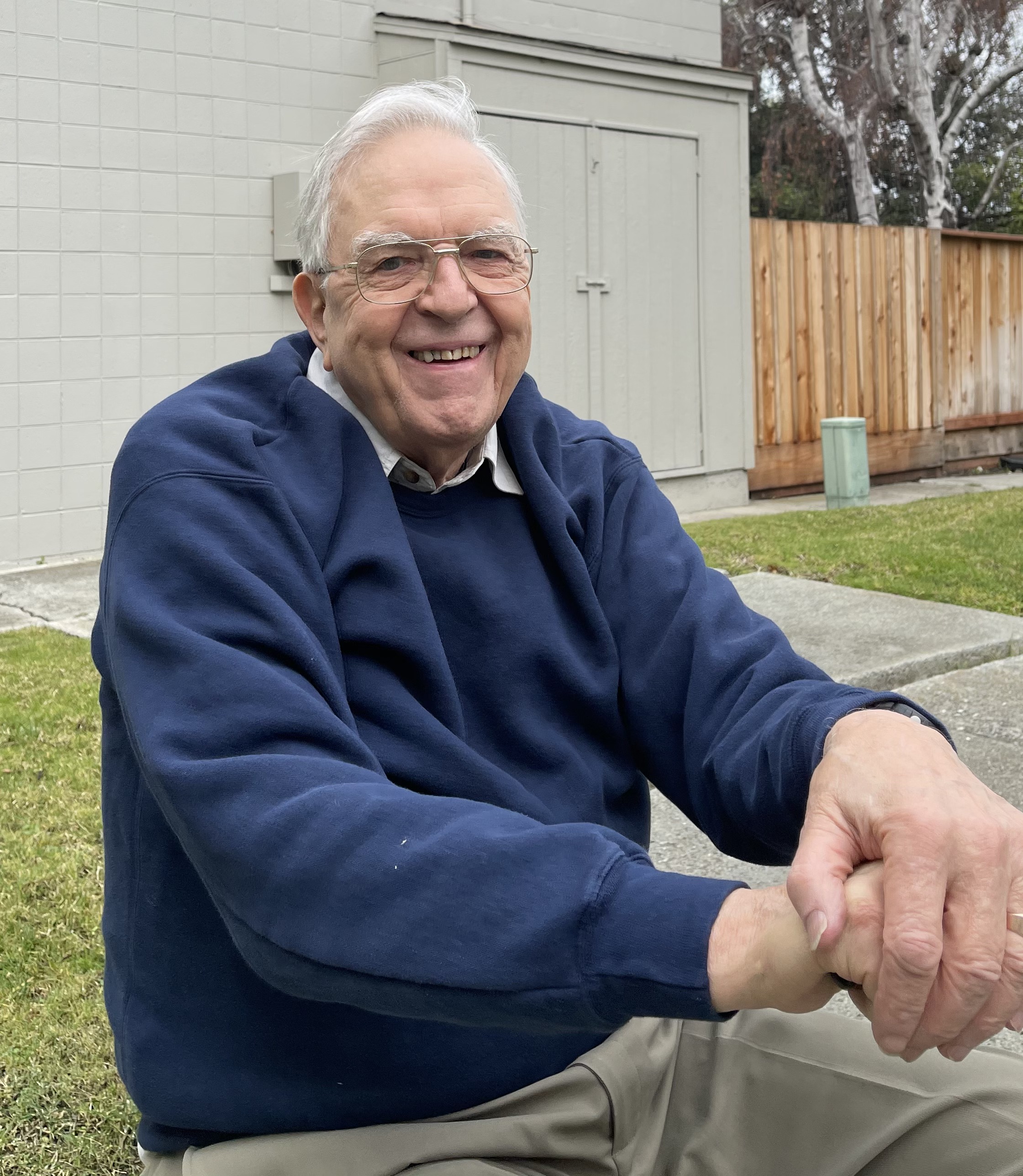 Old Library (1995)

New Articles: Library Annex (since 2018)
Email 

Lambert Dolphin's Place

Newsletters Old and New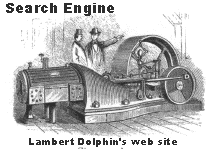 A wonderful Arab tour guide in Israel back in 2001 said to our group,
"You all know that money is a root of all evil and that money causes much suffering. 
I want to help you. Just give me your money and I will suffer for you."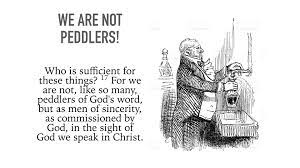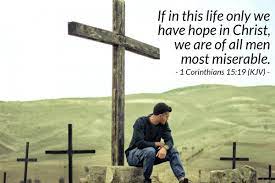 Search this site: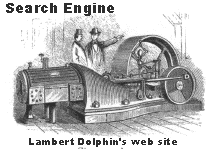 January 22, 2023. March 31, 2023. April 28, 2023. May 17, 2023. May 21, 2023. June 1, 2023. August 3, 2023