The Palingenesia
"Genesis Again"
Jesus said to them, "Truly, I say to you, in the new world (παλιγγενεσία),
when the Son of Man will sit on his glorious throne,
you who have followed me will also sit on twelve thrones,
judging the twelve tribes of Israel." (Matthew 19:28 ESV )
Also see: The Restitution of All Things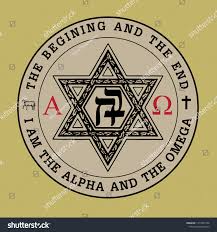 "Behold, the tabernacle of God is with men,
and He will dwell with them, and they shall be His people.
God Himself will be with them and be their God.
"And God will wipe away every tear from their eyes;
there shall be no more death, nor sorrow, nor crying.
There shall be no more pain, for the former things have passed away."
Then He who sat on the throne said,

"Behold, I make all things new."

And He said to me, "Write, for these words are true and faithful."  
And He said to me, "It is done! 
I am the Alpha and the Omega, the Beginning and the End.
I will give of the fountain of the water of life freely to him who thirsts.  
"He who overcomes shall inherit all things,
and I will be his God and he shall be My son.

 "But the cowardly, unbelieving, abominable, murderers, sexually immoral, sorcerers, idolaters,
and all liars shall have their part in the lake which burns with fire and brimstone, which is the second death."
(Revelation 21:2-8)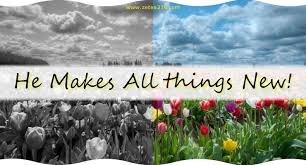 "...he saved us, not because of works done by us in righteousness,
but according to his own mercy,
by the washing of regeneration (παλιγγενεσία)
and renewal of the Holy Spirit..." (Titus 3:5 ESV)

A New Administration
For two thousand years down here on Planet Earth the Landlord has been away from home. He left his favorite planet in the hand of trustees. That did not go well. Jesus spoke of this during the last week of his life. Word has it, the Owner is on his way back, and he will set everything straight. Lots of people will be mighty unhappy.
"'Listen to another parable. There was a landowner who planted a vineyard, put a fence around it, dug a wine press in it, and built a watch-tower. Then he leased it to tenants and went to another country. When the harvest time had come, he sent his slaves to the tenants to collect his produce. But the tenants seized his slaves and beat one, killed another, and stoned another.  Again he sent other slaves, more than the first; and they treated them in the same way. 

Finally he sent his son to them, saying, "They will respect my son." But when the tenants saw the son, they said to themselves, "This is the heir; come, let us kill him and get his inheritance." So they seized him, threw him out of the vineyard, and killed him. 

Now when the owner of the vineyard comes, what will he do to those tenants?' They said to him, 'He will put those wretches to a miserable death, and lease the vineyard to other tenants who will give him the produce at the harvest time.'

 Jesus said to them, 'Have you never read in the scriptures:

"The stone that the builders rejected
   has become the cornerstone;
this was the Lord's doing,
   and it is amazing in our eyes"? 

Therefore I tell you, the kingdom of God will be taken away from you and given to a people that produces the fruits of the kingdom. The one who falls on this stone will be broken to pieces; and it will crush anyone on whom it falls.' (Matthew 21:33-44)
Some weeks later, after Jesus had left, and the world had moved into a new phase, namely the calling out of a bride for Christ, the Apostle Peter urged the Jews in Jerusalem to rethink their murder of the Landlord's Son:
"Repent therefore, and turn to God so that your sins may be wiped out, so that times of refreshing may come from the presence of the Lord, and that he may send the Messiah appointed for you, that is, Jesus, who must remain in heaven until the time of universal restoration that God announced long ago through his holy prophets." (Acts 3:19-21) 
A lot has happened since Jesus left, after promising to return. There are now many signs that the God's outrage against our sin and rebellion will soon be obvious to everyone. Many things will change, are changing now.
[One thing I am happy to see go is the pseudo scientific theory called Uniformitarianism. (Details in Creation Papers.) It was actually James Hutton's uniformitarianism, popularized by Lyell, persuaded many to think that the earth must be millions of years old. Hutton wrote in the late 18th, not 19th century. Lyell's book, Principles of Geology, first published in 1830, influenced Charles Darwin after Captain FitzRoy gave him a copy on the Beagle voyage. Lyell explicitly wanted to "free science from Moses." Since this is a vast subject ingrained in our thinking in the West for nearly 200 years, please visit Wikipedia for more. See also, The Limits of Science.]
Nowadays it is assumed by most everyone in the general public, not merely in the elite halls of science, that the universe is millions, if not billions, of years old. This model can not possibly be true. One example can be seen in known population growth rates. My friend Tom Pickett and a couple of Stanford grad students some twenty years ago wrote up their findings which have never been challenged to his day.
There are a number if young-earth creation-science organizations around now. The fact that few people take them seriously these days should surprise no one. 
"If the world hates you, you know that it hated Me before it hated you.  "If you were of the world, the world would love its own. Yet because you are not of the world, but I chose you out of the world, therefore the world hates you.  Remember the word that I said to you, 'A servant is not greater than his master.' If they persecuted Me, they will also persecute you. If they kept My word, they will keep yours also.  "If I had not done among them the works which no one else did, they would have no sin; but now they have seen and also hated both Me and My Father. "But this happened that the word might be fulfilled which is written in their law, 'They hated Me without a cause.'  "But when the Helper comes, whom I shall send to you from the Father, the Spirit of truth who proceeds from the Father, He will testify of Me "And you also will bear witness, because you have been with Me from the beginning." (John 15:18-27)
The division in reality versus fantasy--as far as Jesus is concerned--is not about which of two models is the right one. The question Jesus asks is "do you know me or not" "are you obeying me or not?" Jesus said He was the truth which is a staggering statement. "Do you know Jesus or not?" "If you know Him why aren't you trusting Him now?"
On Not Knowing Jesus Personally
 Jesus said to them, 'Amen, Amen, I tell you, the Son can do nothing on his own, but only what he sees the Father doing; for whatever the Father does, the Son does likewise. The Father loves the Son and shows him all that he himself is doing; and he will show him greater works than these, so that you will be astonished. Indeed, just as the Father raises the dead and gives them life, so also the Son gives life to whomsoever he wishes. The Father judges no one but has given all judgment to the Son, so that all may honour the Son just as they honour the Father. Anyone who does not honour the Son does not honour the Father who sent him. Very truly, I tell you, anyone who hears my word and believes him who sent me has eternal life, and does not come under judgment, but has passed from death to life.

 'Very truly, I tell you, the hour is coming, and is now here, when the dead will hear the voice of the Son of God, and those who hear will live. For just as the Father has life in himself, so he has granted the Son also to have life in himself;  and he has given him authority to execute judgment, because he is the Son of Man. Do not be astonished at this; for the hour is coming when all who are in their graves will hear his voice and will come out—those who have done good, to the resurrection of life, and those who have done evil, to the resurrection of condemnation.

 'I can do nothing on my own. As I hear, I judge; and my judgment is just, because I seek to do not my own will but the will of him who sent me.

'If I testify about myself, my testimony is not true. There is another who testifies on my behalf, and I know that his testimony to me is true. You sent messengers to John, and he testified to the truth. Not that I accept such human testimony, but I say these things so that you may be saved. He was a burning and shining lamp, and you were willing to rejoice for a while in his light. But I have a testimony greater than John's. The works that the Father has given me to complete, the very works that I am doing, testify on my behalf that the Father has sent me. And the Father who sent me has himself testified on my behalf. You have never heard his voice or seen his form, and you do not have his word abiding in you, because you do not believe him whom he has sent.

'You search the scriptures because you think that in them you have eternal life; and it is they that testify on my behalf. Yet you refuse to come to me to have life. I do not accept glory from human beings. But I know that you do not have the love of God in you. I have come in my Father's name, and you do not accept me; if another comes in his own name, you will accept him. How can you believe when you accept glory from one another and do not seek the glory that comes from the one who alone is God? Do not think that I will accuse you before the Father; your accuser is Moses, on whom you have set your hope. If you believed Moses, you would believe me, for he wrote about me. But if you do not believe what he wrote, how will you believe what I say?' (John 5)
Science can not save,
but neither can religion,
nor any self-improvement program!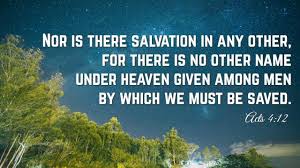 The Rapture Disconnect - The Parousia
The United States is presently home to about 331 million people. Assuming 10% are true followers of Jesus means that perhaps 33 million will leave with the Rapture. Assume 10% from other nations who also know Jesus will show up at the Rapture (if it happened today). That's 800 million men, women, children caught up "in the cloud" at the Rapture--if today is the day. That's not all: every Christian since Pentecost in the First Century will be raised from the dead first! (All who know Jesus get there to heaven at the same time.) Heaven will have very wide cultural, racial diversity. Everyone in heaven will know Jesus, so those who have been faithful in obeying Jesus will readily adapt. But many who knew Jesus having lived compromised lives will have a lot of catching up! By the way, for anyone suffering from "Rapture Angst," the Rapture as described in the Thessalonian letters reflects maximum mercy from God.
The Rapture Scriptures
1. But I do not want you to be ignorant, brethren, concerning those who have fallen asleep, lest you sorrow as others who have no hope. For if we believe that Jesus died and rose again, even so God will bring with Him those who sleep in Jesus.  For this we say to you by the word of the Lord, that we who are alive and remain until the coming of the Lord will by no means precede those who are asleep.  For the Lord Himself will descend from heaven with a shout, with the voice of an archangel, and with the trumpet of God. And the dead in Christ will rise first. Then we who are alive and remain shall be caught up together with them in the clouds to meet the Lord in the air. And thus we shall always be with the Lord.  Therefore comfort one another with these words." (1 Thessalonians 4:13-18)

2. Behold, I tell you a mystery: We shall not all sleep, but we shall all be changed— in a moment, in the twinkling of an eye, at the last trumpet. For the trumpet will sound, and the dead will be raised incorruptible, and we shall be changed. For this corruptible must put on incorruption, and this mortal must put on immortality.  So when this corruptible has put on incorruption, and this mortal has put on immortality, then shall be brought to pass the saying that is written:

 "Death is swallowed up in victory."
 "O Death, where is your sting?
O Hades, where is your victory?"

 The sting of death is sin, and the strength of sin is the law.  But thanks be to God, who gives us the victory through our Lord Jesus Christ.  Therefore, my beloved brethren, be steadfast, immovable, always abounding in the work of the Lord, knowing that your labor is not in vain in the Lord." (1 Corinthians 15:51-58)

Those who know Jesus well and have been walking with Him, trusting Him, obeying Him will do just fine at the harpazo (the rapture). Trouble is, the majority of Christians is the U.S. are pretty flaky. See The Church Papers compilation and find where you might fit in! You won't be left behind, if you know Jesus, but you might not breeze though the Bema Seat evaluation. You may need to be among those in The Revirginized Bride. Right now we are waiting for the last few members of the elect of the church to come into the family. Many millions will become believers, after the Rapture, including one third of Israel, (Zechariah 12-14).

According to the grace of God which was given to me, as a wise master builder I have laid the foundation, and another builds on it. But let each one take heed how he builds on it. For no other foundation can anyone lay than that which is laid, which is Jesus Christ. 
Now if anyone builds on this foundation with gold, silver, precious stones, wood, hay, straw, each one's work will become clear; for the Day will declare it, because it will be revealed by fire; and the fire will test each one's work, of what sort it is. 

If anyone's work which he has built on endures, he will receive a reward. If anyone's work is burned, he will suffer loss; but he himself will be saved, yet so as through fire.


Do you not know that you are the temple of God and that the Spirit of God dwells in you? If anyone defiles the temple of God, God will destroy him. For the temple of God is holy, which you are. (1 Corinthians 3:10-17)


On his way back to Jerusalem for the last time Jesus taught a great crowded of people including his 12 disciples. He said the following, recorded in Luke Chapter 12:

Let your waist be girded and your lamps burning; "and you yourselves be like men who wait for their master, when he will return from the wedding, that when he comes and knocks they may open to him immediately.  "Blessed are those servants whom the master, when he comes, will find watching. Assuredly, I say to you that he will gird himself and have them sit down to eat, and will come and serve them.  "And if he should come in the second watch, or come in the third watch, and find them so, blessed are those servants.

 "But know this, that if the master of the house had known what hour the thief would come, he would have watched and not allowed his house to be broken into. "Therefore you also be ready, for the Son of Man is coming at an hour you do not expect."

 Then Peter said to Him, "Lord, do You speak this parable only to us, or to all people?"  And the Lord said, "Who then is that faithful and wise steward, whom his master will make ruler over his household, to give them their portion of food in due season?

"Blessed is that servant whom his master will find so doing when he comes. "Truly, I say to you that he will make him ruler over all that he has. "But if that servant says in his heart, 'My master is delaying his coming,' and begins to beat the male and female servants, and to eat and drink and be drunk,  "the master of that servant will come on a day when he is not looking for him, and at an hour when he is not aware, and will cut him in two and appoint him his portion with the unbelievers.  "And that servant who knew his master's will, and did not prepare himself or do according to his will, shall be beaten with many stripes.  "But he who did not know, yet committed things deserving of stripes, shall be beaten with few. For everyone to whom much is given, from him much will be required; and to whom much has been committed, of him they will ask the more.  

"I came to send fire on the earth, and how I wish it were already kindled!  "But I have a baptism to be baptized with, and how distressed I am till it is accomplished!

 "Do you suppose that I came to give peace on earth? I tell you, not at all, but rather division.  "For from now on five in one house will be divided: three against two, and two against three.  "Father will be divided against son and son against father, mother against daughter and daughter against mother, mother-in-law against her daughter-in-law and daughter-in-law against her mother-in-law."  

"Then He also said to the multitudes, "Whenever you see a cloud rising out of the west, immediately you say, 'A shower is coming'; and so it is.  "And when you see the south wind blow, you say, 'There will be hot weather'; and there is.  "Hypocrites! You can discern the face of the sky and of the earth, but how is it you do not discern this time?

The Time Factor of Future Events
A Joint in Time
"The 'seasons' are the critical epoch-making periods foreordained of God, when all that has been slowly, and often without observation, ripening through long ages is mature and comes to birth in grand decisive events, which constitute at once the close of one period and the commencement of another. Such, for example, was the passing away of the old Jewish dispensation; such, again, the recognition of Christianity as the religion of the Roman Empire; such the conversion of those outside; such the great revival which went along with the first institution of the Mendicant Orders; such, by still better right, the Reformation; such, above all others, the second coming of the Lord in glory." (Archbishop Trench)
If you are an observer living on earth now, the date of the Rapture is not known, but probably will happen soon. The soon return of Jesus has been "imminent" since He left! If you do not know Jesus Christ (and are "spiritually dead") you are presently constrained to view all events in history (past, present, future)--as taking place in linear time. Linear time, aka "orbital time" is determined the law of gravity, the motion of the earth orbiting the sun in one year, the moon orbiting earth every lunar month, and the earth revolving around its axis every 24 hours. (Radiometric dating is a separate subject for now.) You came into this life on your birth-day, recorded on a calendar. You grew up, went to school, left home, joined the Army, went to college, got married, had 3.4 kids, enjoyed a successful career, grew old and died. All these recordable events were separate from your spiritual life (if you had one). Recording angels assigned to your case kept accurate accounts to be forwarded to Judge Jesus.
If you knew Jesus, if you walked with Him as you were supposed to do, you have already experienced (to one degree or another) "everlasting" or "eternal life" --the very life of God Himself.
Jesus prayed, And this is eternal life, that they may know you, the only true God, and Jesus Christ whom you have sent. (John 17:3) Since God makes His rain fall on the just and the unjust, everyone receives grace from God because He IS love.
In the last book of the Bible, the Book of the Revelation two classes of people can be discerned. They are the "earth dwellers" and the "heaven dwellers." The time interval from the Rapture (4:1) to the Second Advent of Jesus (19:1) can be seen to be right around seven earth years. "Earth dwellers" on have only earth clocks to go by. But "heaven dwellers" are not so limited. For us living in New Jerusalem additional time lines are open to us. The expression "with the Lord one day is like a thousand years and a thousand years like one day" (2 Peter 3:8) will take on new meaning in heaven.

The internal flow of time within the Book of the Revelation is generally forward in linear, historic time. John the writer was a visitor there in AD 95, in an old mortal, earth dweller's body. Heaven-dwellers with all new bodies will have a very different sense of time.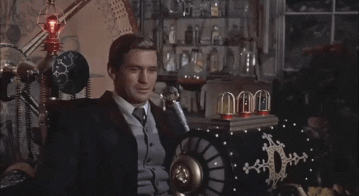 Gog Magog War: God Shows Up
Timing: Soon after the Rapture
For two thousand years God has maintained a low profile while quietly working out His program in great detail. Many think He does not even exist. Others, called "agnostics," invent their own comfy cool, safe-bet versions of an accommodating god noted for infinite forgiveness and no long term consequences. Quite a few pick and choose what they want God to be as if they were lunching at a delicatessen.
In the past God has been very been very obvious when He stepped temporarily into earth history--often with awesome displays of power, majesty, holiness, and great glory. Individual miracles of course still occur but lacking eye-witness accounts from others they have less credibility.
Soon after the Rapture a great invasion of Israel from the North seems to be on God's calendar. It's popularly called "The Gog/Magog Invasion" and it's well worth knowing about. See: The Gog/Magog Invasion. The invaders predict a quick win, with Allah's help, Israel is unharmed and she gains more land. The enemy experiences a direct response by God. The entire world will be badly shaken having believed that God was dead or on holiday. Newscasters will be unable to tone down this outcome which favored tiny Israel among the nations:
Thus says the Lord God: Are you he of whom I spoke in former days by my servants the prophets of Israel, who in those days prophesied for years that I would bring you against them? On that day, when Gog comes against the land of Israel, says the Lord God, my wrath shall be aroused. 

For in my jealousy and in my blazing wrath I declare: On that day there shall be a great shaking in the land of Israel; the fish of the sea, and the birds of the air, and the animals of the field, and all creeping things that creep on the ground, and all human beings that are on the face of the earth, shall quake at my presence, and the mountains shall be thrown down, and the cliffs shall fall, and every wall shall tumble to the ground. 

I will summon the sword against Gog in all my mountains, says the Lord God; the swords of all will be against their comrades. With pestilence and bloodshed I will enter into judgment with him; and I will pour down torrential rains and hailstones, fire and sulfur, upon him and his troops and the many peoples that are with him. So I will display my greatness and my holiness and make myself known in the eyes of many nations. Then they shall know that I am the Lord." (Ezekiel 38:17-22)

And you, mortal, prophesy against Gog, and say: Thus says the Lord God: I am against you, O Gog, chief prince of Meshech and Tubal! I will turn you round and drive you forwards, and bring you up from the remotest parts of the north, and lead you against the mountains of Israel. I will strike your bow from your left hand, and will make your arrows drop out of your right hand. You shall fall in the mountains of Israel, you and all your troops and the peoples that are with you; I will give you to birds of prey of every kind and to the wild animals to be devoured. You shall fall in the open field; for I have spoken, says the Lord God. I will send fire on Magog and on those who live securely in the coastlands; and they shall know that I am the Lord.

My holy name I will make known among my people Israel; and I will not let my holy name be profaned any more; and the nations shall know that I am the Lord, the Holy One in Israel. It has come! It has happened, says the Lord God. This is the day of which I have spoken.

Then those who live in the towns of Israel will go out and make fires of the weapons and burn them—bucklers and shields, bows and arrows, hand-pikes and spears—and they will make fires of them for seven years. They will not need to take wood out of the field or cut down any trees in the forests, for they will make their fires of the weapons; they will despoil those who despoiled them, and plunder those who plundered them, says the Lord God.

On that day I will give to Gog a place for burial in Israel, the Valley of the Travelers east of the sea; it shall block the path of the travelers, for there Gog and all his horde will be buried; it shall be called the Valley of Hamon-gog. Seven months the house of Israel shall spend burying them, in order to cleanse the land. All the people of the land shall bury them; and it will bring them honour on the day that I show my glory, says the Lord God. They will set apart men to pass through the land regularly and bury any invaders who remain on the face of the land, so as to cleanse it; for seven months they shall make their search. As the searchers pass through the land, anyone who sees a human bone shall set up a sign by it, until the buriers have buried it in the Valley of Hamon-gog. (A city Hamonah is there also.) Thus they shall cleanse the land.

As for you, mortal, thus says the Lord God: Speak to the birds of every kind and to all the wild animals: Assemble and come, gather from all around to the sacrificial feast that I am preparing for you, a great sacrificial feast on the mountains of Israel, and you shall eat flesh and drink blood. You shall eat the flesh of the mighty, and drink the blood of the princes of the earth—of rams, of lambs, and of goats, of bulls, all of them fatlings of Bashan. You shall eat fat until you are filled, and drink blood until you are drunk, at the sacrificial feast that I am preparing for you. And you shall be filled at my table with horses and charioteers, with warriors and all kinds of soldiers, says the Lord God.

I will display my glory among the nations; and all the nations shall see my judgment that I have executed, and my hand that I have laid on them. The house of Israel shall know that I am the Lord their God, from that day forward. And the nations shall know that the house of Israel went into captivity for their iniquity, because they dealt treacherously with me. So I hid my face from them and gave them into the hand of their adversaries, and they all fell by the sword. I dealt with them according to their uncleanness and their transgressions, and hid my face from them.

Therefore, thus says the Lord God: Now I will restore the fortunes of Jacob, and have mercy on the whole house of Israel; and I will be jealous for my holy name. They shall forget their shame, and all the treachery they have practiced against me, when they live securely in their land with no one to make them afraid, when I have brought them back from the peoples and gathered them from their enemies' lands, and through them have displayed my holiness in the sight of many nations. Then they shall know that I am the Lord their God because I sent them into exile among the nations, and then gathered them into their own land. I will leave none of them behind; and I will never again hide my face from them, when I pour out my spirit upon the house of Israel, says the Lord God. (Ezekiel 39) 

Detail: The Gog/Magog Invasion of Israel

Mid Trib Jolt
Timing: Three and a half years after the start of the Seven-Year "Tribulation Period."
It's also called the "Time of Jacob's Trouble."
"...for that day will not come unless the rebellion comes first and the lawless one is revealed, the one destined for destruction. He opposes and exalts himself above every so-called god or object of worship, so that he takes his seat in the temple of God, declaring himself to be God. Do you not remember that I told you these things when I was still with you? And you know what is now restraining him, so that he may be revealed when his time comes. For the mystery of lawlessness is already at work, but only until the one who now restrains it is removed. And then the lawless one will be revealed, whom the Lord Jesus will destroy with the breath of his mouth, annihilating him by the manifestation of his coming. The coming of the lawless one is apparent in the working of Satan, who uses all power, signs, lying wonders, and every kind of wicked deception for those who are perishing, because they refused to love the truth and so be saved. For this reason God sends them a powerful delusion, leading them to believe what is false, so that all who have not believed the truth but took pleasure in unrighteousness will be condemned." (2 Thessalonians 2)


|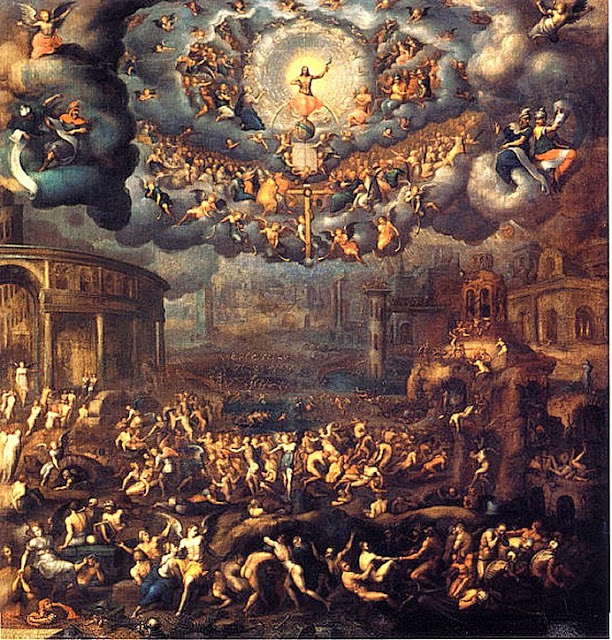 The Second Coming of Jesus in Power and Glory
 'Immediately after the distress (thilipsis) of those days
the sun will be darkened,
   and the moon will not give its light;
the stars will fall from heaven,
   and the powers of heaven will be shaken. 

Then the sign of the Son of Man will appear in heaven, and then all the tribes of the earth will mourn, and they will see "the Son of Man coming on the clouds of heaven" with power and great glory. And he will send out his angels with a loud trumpet call, and they will gather his elect from the four winds, from one end of heaven to the other." (Matthew 24:29-31)
Great Earthquake -- The Epiphaneia
Timing: Seven years after the start of the Seven-Year "Time of Jacob's Trouble" or x years after the Rapture
Jesus Christ Personally Returns with Power and Great Glory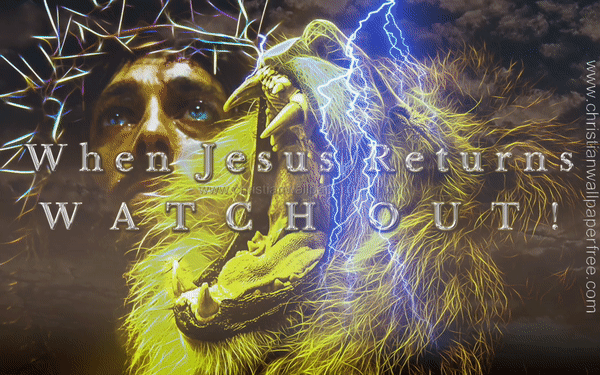 Therefore the Lord waits to be gracious to you;
   therefore he will rise up to show mercy to you.
For the Lord is a God of justice;
   blessed are all those who wait for him.
Truly, O people in Zion, inhabitants of Jerusalem, you shall weep no more. He will surely be gracious to you at the sound of your cry; when he hears it, he will answer you. Though the Lord may give you the bread of adversity and the water of affliction, yet your Teacher will not hide himself any more, but your eyes shall see your Teacher. And when you turn to the right or when you turn to the left, your ears shall hear a word behind you, saying, 'This is the way; walk in it.' Then you will defile your silver-covered idols and your gold-plated images. You will scatter them like filthy rags; you will say to them, 'Away with you!'
He will give rain for the seed with which you sow the ground, and grain, the produce of the ground, which will be rich and plenteous. On that day your cattle will graze in broad pastures; and the oxen and donkeys that till the ground will eat silage, which has been winnowed with shovel and fork. On every lofty mountain and every high hill there will be brooks running with water—on a day of the great slaughter, when the towers fall. Moreover, the light of the moon will be like the light of the sun, and the light of the sun will be sevenfold, like the light of seven days, on the day when the Lord binds up the injuries of his people, and heals the wounds inflicted by his blow. 

See, the name of the Lord comes from far away,
   burning with his anger, and in thick rising smoke;
his lips are full of indignation,
   and his tongue is like a devouring fire; 
his breath is like an overflowing stream
   that reaches up to the neck—
to sift the nations with the sieve of destruction,
   and to place on the jaws of the peoples a bridle that leads them astray.

You shall have a song as in the night when a holy festival is kept; and gladness of heart, as when one sets out to the sound of the flute to go to the mountain of the Lord, to the Rock of Israel. And the Lord will cause his majestic voice to be heard and the descending blow of his arm to be seen, in furious anger and a flame of devouring fire, with a cloudburst and tempest and hailstones. The Assyrian will be terror-stricken at the voice of the Lord, when he strikes with his rod. And every stroke of the staff of punishment that the Lord lays upon him will be to the sound of timbrels and lyres; battling with brandished arm he will fight with him. For his burning-place has long been prepared; truly it is made ready for the king, its pyre made deep and wide, with fire and wood in abundance; the breath of the Lord, like a stream of sulfur, kindles it.  (Isaiah 30)

The seventh angel poured his bowl into the air, and a loud voice came out of the temple, from the throne, saying, 'It is done!' And there came flashes of lightning, rumblings, peals of thunder, and a violent earthquake, such as had not occurred since people were upon the earth, so violent was that earthquake. The great city was split into three parts, and the cities of the nations fell. God remembered great Babylon and gave her the wine-cup of the fury of his wrath. And every island fled away, and no mountains were to be found; and huge hailstones, each weighing about a hundred pounds, dropped from heaven on people, until they cursed God for the plague of the hail, so fearful was that plague.  (Revelation 16:17-21)

New Heavens / New Earth
Timing: One Thousand years after the start of the Seven-Year "Time of Jacob's Trouble" or x years after the Rapture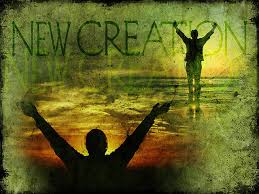 Then I saw thrones, and those seated on them were given authority to judge. I also saw the souls of those who had been beheaded for their testimony to Jesus and for the word of God. They had not worshiped the beast or its image and had not received its mark on their foreheads or their hands. They came to life and reigned with Christ for a thousand years. (The rest of the dead did not come to life until the thousand years were ended.) This is the first resurrection. Blessed and holy are those who share in the first resurrection. Over these the second death has no power, but they will be priests of God and of Christ, and they will reign with him for a thousand years. (Revelation 20:4-6)
If you know Jesus Christ and have your new resurrection body, you will no longer be trapped in linear time as "earth dwellers" are. Yes, you'll experience the general forward flow of time from past, to present to future, but the quality of time will be five-star and time travel will probably be possible.
'What no eye has seen, nor ear heard,
   nor the human heart conceived,
what God has prepared for those who love him'— 

these things God has revealed to us through the Spirit; for the Spirit searches everything, even the depths of God. For what human being knows what is truly human except the human spirit that is within? So also no one comprehends what is truly God's except the Spirit of God. 

Now we have received not the spirit of the world, but the Spirit that is from God, so that we may understand the gifts bestowed on us by God. And we speak of these things in words not taught by human wisdom but taught by the Spirit, interpreting spiritual things to those who are spiritual." (1 Corinthians 2:9-13)

Notes on the Palingenesia

The Greek word for "regeneration" in the New Testament is παλιγγενεσία (palingenesis). The word παλιγγενεσία had a primitive use by the stoics, most notably, Philo of Alexandria used to to refer to the rebirth of the world after it was destroyed by the flood.
Philo, The Life of Moses Vita Moses 2.XII #65, (Greek text: Νεκρόω βιου Μωσεως) On which account everything was now made obedient to Noah; and even beasts, which up to that time had been savage, became gentle, and being tamed, followed him as their shepherd and superintendent; (62) and after they had all entered into the ark, if any one had beheld the entire collection, he would not have been wrong if he had said that it was a representation of the whole earth, containing, as it did, every kind of animal, of which the whole earth had previously produced innumerable species, and will hereafter produce such again. (63) And what was expected happened at no long period after; for the evil abated, and the destruction caused by the deluge was diminished every day, the rain being checked, and the water which had been spread over the whole earth, being partly dried up by the flame of the sun, and partly returning into the chasms and rivers, and other channels and receptacles in the earth; for, as if God had issued a command to that effect, every nature received back, as a necessary repayment of a loan, what it had lent, that is, every sea, and fountain, and river, received back their waters; and every stream returned into its appropriate channel. (64) But after the purification, in this way, of all the things beneath the moon, the earth being thus washed and appearing new again, and such as it appeared to be when it was at first created, along with the entire universe, Noah came forth out of his wooden edifice, himself and his wife, and his sons and their wives, and with his family there came forth likewise, in one company, all the races of animals which had gone in with them, in order to the generation and propagation of similar creatures in future. (65) These are the rewards and honours for pre-eminent excellence given to good men, by means of which, not only did they themselves and their families obtain safety, having escaped from the greatest dangers which were thus aimed against all men all over the earth, by the change in the character of the elements; but they became also the founders of a new generation (παλιγγενεσία), and the chiefs of a second period of the world, being left behind as sparks of the most excellent kind of creatures, namely, of men, man having received the supremacy over all earthly creatures whatsoever, being a kind of copy of the powers of God, a visible image of his invisible nature, a created image of an uncreated and immortal Original.
Clement of Alexandria also uses the rebirth of the world after the flood as the background for παλιγγενεσία (regeneration).
1 Clement 9: "(1) Wherefore, let us submit ourselves to his excellent and glorious will, and, becoming suppliants of his mercy and goodness, let us fall before him and betake ourselves to his mercies, having laid aside the vain toil and the strife and the jealousy that leadeth unto death. (2) Let us look steadfastly at those that have ministered with perfectness to his excellent glory. (3) Let us take as example Enoch, who, having been found just by reason of obedience, was translated, and his death was not found. (4) Noah, having been found faithful, preached, by his ministry, regeneration (παλιγγενεσία) unto the world, and by him God preserved the animals that entered with one consent into the ark.
Philo's usage was before the New Testament was written and is steeped in Stoic philosophy, and Clement is an apostolic church father who is writing as the New Testament is completing. The imagery is the same though: Noah, a righteous preacher is the new federal head of humanity, and the animal kingdom, and the metaphorically, the whole world. The flood has destroyed the earth, but Noah is the new head of humanity and reestablishes the earth. The earth has effectively been recreated through the destruction of the deluge (i.e. global flood). Philo has other uses of the word, but the Stoic idea (according to Thayer) is the recreation through the earth by a fiery destruction. Clement turns to resurrection with the example of Enoch escaping death.
The baptism imagery is strong, and was the basis Augustine correlating regeneration (regeneratio) to baptism. This is also a theme in scripture as well that has caused the church to identify regeneration with baptism. For example, consider 1 peter 3:18ff and compare it to the idea of regeneration of the world in the flood, and Noah's preaching to those who were destroyed by the waters, and salvation through Noah's ark in the new creation.
1 Peter 3:18-22 ESV "18 For Christ also suffered once for sins, the righteous for the unrighteous, that he might bring us to God, being put to death in the flesh but made alive in the spirit, 19 in which he went and proclaimed to the spirits in prison, 20 because they formerly did not obey, when God's patience waited in the days of Noah, while the ark was being prepared, in which a few, that is, eight persons, were brought safely through water. 21 Baptism, which corresponds to this, now saves you, not as a removal of dirt from the body but as an appeal to God for a good conscience, through the resurrection of Jesus Christ, 22 who has gone into heaven and is at the right hand of God, with angels, authorities, and powers having been subjected to him."
Again, Jesus uses this same them of regeneration, by comparing the end to Noah's flood, where the unrighteous are swept away, yielding to the new creation of the world:
Matthew 24:36-44 ESV 36 "But concerning that day and hour no one knows, not even the angels of heaven, nor the Son, [2] but the Father only. 37 For as were the days of Noah, so will be the coming of the Son of Man. 38 For as in those days before the flood they were eating and drinking, marrying and giving in marriage, until the day when Noah entered the ark, 39 and they were unaware until the flood came and swept them all away, so will be the coming of the Son of Man. 40 Then two men will be in the field; one will be taken and one left. 41 Two women will be grinding at the mill; one will be taken and one left. 42 Therefore, stay awake, for you do not know on what day your Lord is coming. 43 But know this, that if the master of the house had known in what part of the night the thief was coming, he would have stayed awake and would not have let his house be broken into. 44 Therefore you also must be ready, for the Son of Man is coming at an hour you do not expect.
(I will add, this is why suggestion Christians will be swept away in secret at the second coming (parousia), because the sweeping away was done by the flood in the washing of the world during Noah's day.)
Now, let's consider the Bible's use of "regeneration" (παλιγγενεσία). The word "regeneration" only appears twice in the bible:
Jesus said to them, "Truly, I say to you, in the new world (παλιγγενεσία), when the Son of Man will sit on his glorious throne, you who have followed me will also sit on twelve thrones, judging the twelve tribes of Israel." (Matthew 19:28 ESV )

"...he saved us, not because of works done by us in righteousness, but according to his own mercy, by the washing of regeneration (παλιγγενεσία) and renewal of the Holy Spirit..." (Titus 3:5 ESV)
In Matthew 19:28, Jesus uses παλιγγενεσία in an eschatological context, referring to a future time when the twelve disciples will inherit twelve thrones and reign the twelve tribes of Israel respectively. The ESV translates  παλιγγενεσία as "new world", and uses the word to refer to a future time when the world is recreated. Based on previous use, this implies a change of people, animals and the earth in the future.
In Titus 3:5,  παλιγγενεσία is used in a past tense, referring to a recreation that has already happened to us. The reformed ordo salutis explained this the best by understanding anthropology as dichotomy: man is made up of two parts: the body and the spirit. The body will be regenerated at the second coming, but the past regeneration is of the spirit and corresponds to salvation. God elects men to be saved, not by any action of the individual, but a free choice of God and a gift of his mercy to individuals. A person is spiritually regenerated, due to god's choosing, and the spiritual renewal is accomplished by the Holy Spirit for those of God's choosing. At the coming of Jesus Christ, the receiving of his presence parousia, the body is then regenerated, as well as all the world. (From Postbarthian.com).
Note: The term palingenesis has two common uses relevant to the Bible. One usage relates to evolutionary biology; the other is a theological term. Both usages are connected to the word's Greek roots. The combination of the terms genesis, meaning "origin" or "birth"; and palin, meaning "again," defines the term palingenesis "a rebirth, new beginning, or repetition."

At one point in history, the term palingenesis was used in biology as part of the theory of evolution. Also known as recapitulation or embryological parallelism, the theory of palingenesis taught that embryos passed through their prior evolutionary stages prior to birth. In other words, a developing fetus would look like the animals it had evolved from, in order, as it grew. A human fetus, according to palingenesis, progressed through the stages of fish, amphibian, reptile, bird, and mammal before arriving at a fully formed human being.

A major driver behind the popularity of palingenesis or recapitulation theory was the work of Ernst Haeckel. He produced drawings of various creatures in their embryonic form. The problem was that he deliberately over-emphasized the similarities between different animals. As a result, many biology students were taught palingenesis using a visual representation of embryos that was itself misleading. Recapitulation theory eventually fell out of favor and is no longer considered a valid theory by the general scientific community. Unfortunately, in no small part due to widespread use of Haeckel's drawings, it is a lingering myth.

In the spiritual or cultural sense, palingenesis refers to a rebirth or renewal. The term is very broad, so it can be applied to both resurrection within Christianity or reincarnation in faiths such as Hinduism. At times, the term is also used in reference to a personal or cultural revival. Any restarting, re-forming, or re-invention of a once-lost or dead practice could also be considered a type of palingenesis. From a political standpoint, palingenesis refers to the idea of a culture rising from the ashes of history, making this a popular concept with revolutionaries and dictators.

The most direct biblical references to palingenesis are in passages such as John 3, where Jesus indicates that only those who are "born again" can see heaven. First Peter 1:3 says, "In [God's] great mercy he has given us new birth into a living hope through the resurrection of Jesus Christ from the dead" (see also verse 23). The theme of renewal, a core aspect of palingenesis, is also found in verses like Titus 3:5, which speaks of regeneration and renewal. The same idea is found in 1 Corinthians 6:11 and Revelation 7:14. (From GotQuestins.org)

After Thoughts
Jesus Saves Men AND Women, the young and the old, males and females.
Who will deny that love is the dominant theme of the age in which we live? Everyone talks about love, though not everyone practices it. A kind friend sent me a recent survey conducted by a team of professional pollsters, asking the question, "What do people love the most in life?" Categories were children, animals, God, the United States, their enemies, and themselves. It was discovered that 92% of the people said they loved children, barely edging out God at 86%. The United States, surprisingly enough, came third at 75%; animals were fourth, at 66%. Only 33% would acknowledge loving themselves (fifth place), and only 20% confessed to loving their enemies, all of which probably reveals that Americans love surveys most of all, and understand themselves least of all. --Ray Stedman.
The Christian faith has always emphasized preeminently two very important things -- truth and love. Jesus Christ himself was the preeminent expression of both of these -- truth and love -- held in perfect balance. He was fully the expression of truth, and fully the expression of love. Therefore Christianity, which is but the expression of his life in the world, is, to use that wonderful expression of the Apostle Paul, to be an experience of "truthing in love." That is the literal rendering of the phrase which Paul uses in Ephesians, translated in our Authorized Version, "speaking the truth in love," (Ephesians 4:15 KJV). Literally it is "truthing in love," living the truth in love. This is what Christianity is to be.
To emphasize love at the expense of truth is to produce what is usually called liberalism, with its blindness to the hard realities of sin and evil in human life, and its glowing proclamations of sweetness and light. On the other hand, to emphasize truth at the expense of love, produces a cold, hard, legalistic fundamentalism which, though it holds to the right creed, is as empty of genuine Christian life as is the former. (Ray C. Stedman, Love Made Visible).
The Last Adam and the Second Eve
Jesus, the last Adam, could have been expected to marry and raise a family. It was unusual in Israel for a single man not to be married by the age of 30. From Scripture it is clear that Jesus suffered all possible forms of temptation known to man, "yet (He was) without sin." He did not marry because His primary purpose in coming was to atone for the sin of mankind on the cross, not to raise a family in the usual sense.
After returning from the dead and ascending to heaven, Jesus and the Father sent the Holy Spirit into our world to put into effect a New Covenant for living, freely available to all by grace apart from works. Under this New Covenant (having greater and better promises than those contained in the Old Covenant), many Old Testament rules and regulations were set aside. Certain customs and traditions such as circumcision and keeping the Sabbath were discarded. But no change was made in the oldest human institution, marriage. In fact, the status of marriage is elevated in the New Testament because it is to be compared, as "a great mystery," with the relationship between Christ and His church. At this point, Christian theology goes even further beyond the limitations of secular or religious philosophy as it has been handed down to us today. Jesus came to build a new race, and He came to take a Bride, the Second Eve. The marriage is not to be a physical one, but a spiritual one; and the Bride, not merely one woman: the bride is the true church--the entire company of those redeemed in this present age men, women, and children numbering many millions. 
The figure of the Bride of Christ is but one of Seven Figures of the church found in the New Testament. The glorious Church Jesus has been building for 2000 years is also called the "Body of Christ," with Christ as the Head. The latter figure of the church is more or less a "masculine" picture of the church in its relationship outwardly to the world. When Jesus spoke of building His church He said, "...I will build my church, and the powers of death shall not prevail (be able to withstand) against it." (Matthew 16:18) The church is an invincible, conquering army in its outward activity in the world.
When the church gathers around the Lord, the object of her worship and devotion, she is the Bride of Christ, feminine in her submission, obedience, and responsiveness. Thus, the church is outwardly masculine but inwardly feminine and contains balanced attributes of both men and women, since both sexes constitute her membership rolls. The church, militant and triumphant, is properly described by a verse in the Song of Solomon describing the Shulamite in her maturity:
"Who is this who looks forth like the dawn, fair as the moon, bright as the sun, terrible as an army with banners." (Song of Solomon 6:10)
The sun is an ancient symbol of Christ, the greater light who rules the day, and the "sun of righteousness who comes with healing in its wings." The moon is a symbol of the church which is in itself barren and lifeless but rules the night by reflecting the light of the sun, "until the day breaks..."

The Wholeness of Persons in Heaven
Concerning the differences between the two sexes, Ray Stedman says, 
"Sexuality, which penetrates our whole being, will not be expressed physically in the resurrection body, but it will have its expression at the soulish and the spiritual levels. God has a purpose for it in the life to come. That is why we are given physical sex. It is designed to teach us what we are like, who we are, what our role is, in the life to come. Male organs are external to emphasize, as one of the marvelous visual aids that God is always employing, that the male role is one of visible leadership. He is designed to take the initiative, and yet to do so with tenderness and gentleness...Female organs are internal, hidden, to indicate the role of women as being inwardly sensitive, far deeper emotionally than men, more subjective, contributing deeper insights than man ever does, having a greater sense of compassion, and responding to that which leads. All this is designed to teach us truth about our relationships with one another and with God himself. That is why, throughout the Scriptures, God appears in relationship to the Christian as the lover, the aggressor, the male. We are the bride, the responders, the followers, and that is consistent through the Scriptures" (Ray C. Stedman, Expository Studies in I Corinthians.).
Some have inferred that the distinctions between the sexes would disappear in heaven since there we "...neither marry nor are given in marriage..." (Luke 20:35); however, the opposite is surely true: the differences will be enhanced and made more splendid. C.S. Lewis, among contemporary writers, makes this point clearly in his Science Fiction Trilogy and other works. One reason the delights and pleasures of heaven are at present denied us is that we are unable to avoid the excesses of legitimate joys and pleasures in our fallen condition and in this present world. Rather than enjoying a little wine, we are all too eager to drink to excess and lose self- control. Forgetting that God can only bless sexual expression in marriage, we ruin our lives with destructive, promiscuous behavior, and so on, preferring the "... pleasures of sin for a season" (Hebrews 11:25). But since the world is now way overpopulated, the gift of physical sexuality can be eliminated. No worry, Jesus has something better ahead for His Bride!
In heaven the restraints can be removed safely to allow us ecstatic pleasures without fear of sin. In such a state the differences between the sexes will be enhanced and completed:
"...Some kind of procession was approaching us, and the light came from the persons who composed it. First came bright Spirits, not the Spirits of men, who danced and scattered flowers soundlessly falling, lightly drifting flowers, though by the standards of the ghost-world (life as we know it now on earth) each petal would have weighed a hundred-weight and their fall would have been like the crashing of boulders. Then, on the left and right, at each side of the forest avenue, came youthful shapes, boys upon one hand, and girls upon the other. If I could remember their singing and write down their notes, no man who read that score would ever grow sick or old. Between them went musicians; and after these a lady in whose honour all this was being done. I cannot remember whether she was naked or clothed. If she were naked, then it must have been the almost visible penumbra of her courtesy and joy which produces in my memory the illusion of a great and shining train that followed her across the happy grass. If she were clothed, then the illusion of nakedness is doubtless due to the clarity with which her inmost spirit shone through the clothes. For clothes in that country are not a disguise: the spiritual body lives along each thread and turns them into living organs. A robe or a crown is there as much one with the wearer's features as a lip or an eye..."

(The Great Divorce Macmillan Press; NY 1946 pp. 106-107). 


The Bride of Christ is the "Second Eve" 
Psalm 45
The Glories of the Messiah and His Bride
To the Chief Musician. Set to "The Lilies."
A Contemplation of the sons of Korah.
A Song of Love.
 My heart is overflowing with a good theme;
I recite my composition concerning the King;
My tongue is the pen of a ready writer.
2 You are fairer than the sons of men;
Grace is poured upon Your lips;
Therefore God has blessed You forever.
3 Gird Your sword upon Your thigh, O Mighty One,
With Your glory and Your majesty.
4 And in Your majesty ride prosperously because of truth, humility, and righteousness;
And Your right hand shall teach You awesome things.
5 Your arrows are sharp in the heart of the King's enemies;
The peoples fall under You.
6 Your throne, O God, is forever and ever;
A scepter of righteousness is the scepter of Your kingdom.
7 You love righteousness and hate wickedness;
Therefore God, Your God, has anointed You
With the oil of gladness more than Your companions.
8 All Your garments are scented with myrrh and aloes and cassia,
Out of the ivory palaces, by which they have made You glad.
9 Kings' daughters are among Your honorable women;
At Your right hand stands the queen in gold from Ophir.
10 Listen, O daughter,
Consider and incline your ear;
Forget your own people also, and your father's house;
11 So the King will greatly desire your beauty;
Because He is your Lord, worship Him.
12 And the daughter of Tyre will come with a gift;
The rich among the people will seek your favor.
13 The royal daughter is all glorious within the palace;
Her clothing is woven with gold.
14 She shall be brought to the King in robes of many colors;
The virgins, her companions who follow her, shall be brought to You.
15 With gladness and rejoicing they shall be brought;
They shall enter the King's palace.
16 Instead of Your fathers shall be Your sons,
Whom You shall make princes in all the earth.
17 I will make Your name to be remembered in all generations;
Therefore the people shall praise You forever and ever.
Every human being has an equal genetic heritage from Adam and an equal inheritance from Eve! Jesus the Second (or "Last") Adam is 77 generations removed from the First Adam. (See chart). We are today about 130 generations down from Adam.
Arthur Custance, a Canadian scholar, spent much of his life studying the unique genetic inheritance of Jesus showing that only a man who was born of a virgin would be free from the fatal defect transmitted to all of us from our forefather Adam. See The Sperm of God.
"Original sin" is a big deal genetically but human depravity runs far deeper than genes and chromosomes. Chuck Missler taught that we humans are mostly software and not hardware.
Thus half of my genetic heritage was transmitted via my father's sperm and half came from my mother's lineage stored in her ovum. My biological identity as a male was transmitted via a sex-determining chromosome received from my father. Biologically I am MF and my younger sister was FM. This way of seeing things as dominant and recessive is simplistic but has been helpful to me.
"You cannot take all luggage with you on all journeys; on one journey even your right hand and your right eye may be among the things you have to leave behind. We are not living in a world where all roads are radii of a circle and where all, if followed long enough, will therefore draw gradually nearer and finally meet at the centre: rather in a world where every road, after a few miles, forks into two, and each of those into two again, and at each fork you must make a decision. Even on a biological level life is not like a pool but like a tree. It does not move towards unity but away from it and the creatures grow further apart as they increase in perfection. Good, as it ripens, becomes more different not only from evil but from other good. I do not think that all who choose wrong roads perish; but their rescue consists in being put back on the right road. A wrong sum can be put right: but only by going back till you find your error and working it afresh from that point, never by simply going on. Evil can be undone, but it cannot 'develop' into good. Time does not heal it. The spell must be unwound, bit by bit, 'with backwards mutters of dissevering power' or else not. It is still 'either-or.' If we insist on keeping Hell (or even earth) we shall not see Heaven: if we accept Heaven we shall not be able to retain even the smallest and most intimate souvenirs of Hell. I believe, to be sure, that any man who reaches Heaven will find that what he has abandoned (even in plucking out his right eye) was precisely nothing: that the kernel of what he was really seeking even in his most depraved wishes will be there, beyond expectation, waiting for him in 'the High Countries'" --C.S. Lewis, Preface to The Great Divorce.


It Takes Three to Tango | Gender Confusion | The Eightfold Way to Knowing God
The Great Generational Disconnect | Horizontal and Vertical Salvation
It's Truth AND Love -- Not One or the Other
Resurrection power is like no other power on earth. It is unique, and has no possible rival. It is a power that operates in the midst of death and despair. It operates when the entire world seems, bleak, dead, and barren. It explodes into life and light in the midst of an empty, dark cemetery--for that is where it was first demonstrated. When Jesus Christ was resurrected, He came out from among the dead. So if you learn to live by resurrection power, you can experience life, hope, and vitality when everything and everyone around you is dead, hopeless, and lifeless.
Resurrection power is a "stealth" power--silent and invisible. It makes no sound, it operates below the radar scope of this world. Other forms of power are noisy and obvious--they pound, pulsate, throb, hum, roar, buzz, or explode. But resurrection power is silent. It accomplishes its purpose without ostentation, flash, pizazz, or neon lights. Christians who live by resurrection power don't use it to dazzle others or advertise its affects. That's why the distinguishing marks of Christian character are humility and servant-hood rather than showiness. Genuine Christians demonstrate the reality of resurrection power through the quiet evidence of their lives: love, joy, peace, endurance under hardships, kindness, goodness, faithfulness, gentleness, and self-control.
God has a marvelous way of illustrating spiritual truth through nature. He demonstrates His resurrection power every year through every returning springtime. Out of the cold, barren, death of winter, God brings new life, color, warmth, and glory by means of a quiet, invisible force which gradually transforms the whole landscape into a fairyland of beauty.
Resurrection power is irresistible. It cannot be thwarted or turned aside. It takes absolutely no account of any obstacles thrown in its path, except to use them for further opportunities to advance its cause. When Jesus came bursting from the grave, He didn't give the slightest attention to the obstacles man had placed in His way. There was a large stone in front of His tomb; He passed right through it. He was wrapped in yard after yard of linen cloth; He left the grave-clothes undisturbed behind Him. There were Roman guards in front of His tomb; He ignored them. He took not the slightest notice of the decrees of Caesar or the orders of Pilate or the fulminations of the Jewish priests. 
Further Reading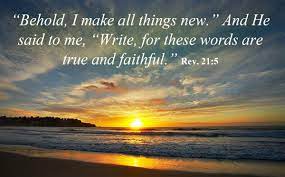 Lambert's Main Library 
Email is welcome: Lambert Dolphin
Archive for Newsletters
Library Annex (800+ new articles since 2018, free.)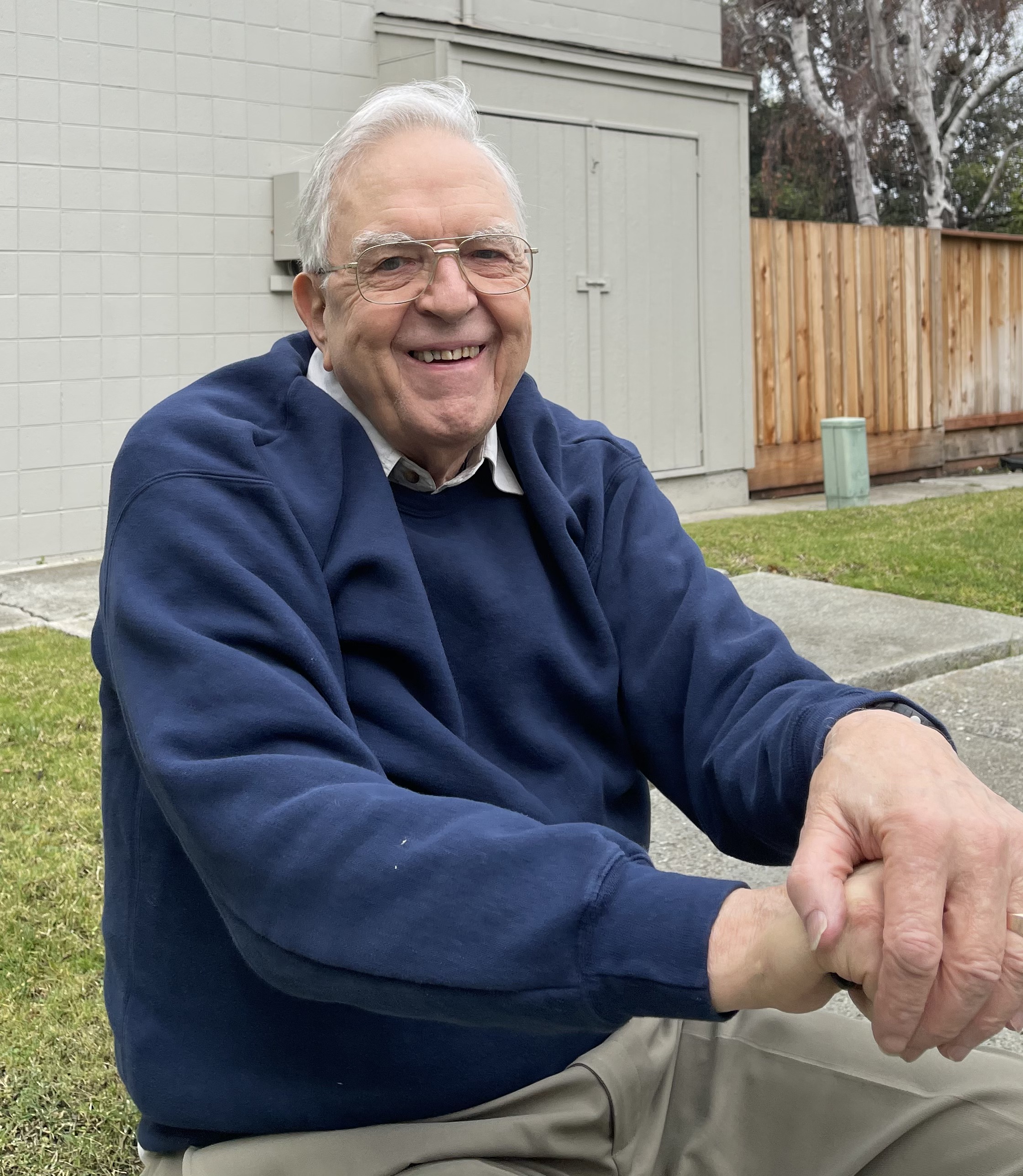 Newsletter #45 Grace and Mercy 12/25/22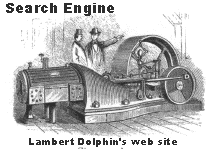 September 19, 2021. October 12, 2022. July 2, 2023.