Introducing Paul's Letter to the Christians at Rome
The Epistle of Paul to the Romans is undoubtedly the most powerful human document that has ever been written. It is pure gold from beginning to end. This is the book that lit the fire in Martin Luther's heart and brought about the Protestant Reformation, changing the history of Europe, as well as the world. This is the book that struck home as John Wesley sat in a little chapel in London listening to Luther's Prelude to the Epistle to the Romans. Wesley said his heart was strangely warmed as he heard the truths of Romans set forth. There followed, through him, the great evangelical awakening that saved England from the fate of France and arrested the decay of English life, completely altering the history of the world again. This is the epistle that burned in the heart of Karl Barth, who in our day set forth some of the mighty truths of this letter and thus captured the theological world, calling it back from the crass, empty liberalism of the nineteenth century, restoring much truth to the churches of Europe. The lives of millions of people who have read the letter to the Romans have been drastically altered. (Ray Stedman)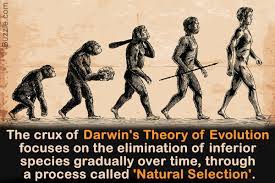 If a generation is 40 years, then fifty generations have passed since Paul's letter to Rome was written. That's a huge "generation gap." Since the Letter to the Romans is today as fresh and alive as never before, dare we doubt that its the very Word of God to us? The Bible does not describe mankind as an upgraded monkey. But we are desperately needy. Darwinian evolution captured the fancy of many when it was introduced in 1859.
Widespread optimism about a new hope for mankind followed the scientific revolution. Two horrific wars in the twentieth century poured cold water on Darwin's fantasy. Other frantic efforts at directed-evolution followed. Since nature is not directing the advance of life on earth, we humans must take charge of our manifest destiny? No way! In general most of mankind has ignored the letter to the Romans which puts us in grave jeopardy before our Maker.
Back in high school. I was enthralled for a time by Pierre L'Compte d'Nous and his writings, and those of Pierre Tielhard s Both were religious, both seemed "Christian." The former died in 1947, and latter died in 1955, both mostly forgotten now. In itself being forgotten is a mark of the age we live in. Every generation builds on the rubble of the wasted past.
Fifty generations have passed since a traveling business woman named Phoebe hand carried the Apostle Paul's scroll of Romans from Corinth to Rome. The year was 58 to 62 A.D. There were hundreds of house churches in Rome. Church buildings and an organized clergy and the first Pope wouldn't show up for another 6 generations. The entire letter needs to be read and taken seriously. the first three chapters are here.
Romans 1: The Free Wheelers

Romans 2: The Moral and the Self-Righteous

Romans 3: The Jews

Paul, a servant of Jesus Christ, called to be an apostle, set apart for the gospel of God, which he promised beforehand through his prophets in the holy scriptures, the gospel concerning his Son, who was descended from David according to the flesh and was declared to be Son of God with power according to the spirit of holiness by resurrection from the dead, Jesus Christ our Lord, through whom we have received grace and apostleship to bring about the obedience of faith among all the Gentiles for the sake of his name, including yourselves who are called to belong to Jesus Christ, To all God's beloved in Rome, who are called to be saints: Grace to you and peace from God our Father and the Lord Jesus Christ. First, I thank my God through Jesus Christ for all of you, because your faith is proclaimed throughout the world. For God, whom I serve with my spirit by announcing the gospel of his Son, is my witness that without ceasing I remember you always in my prayers, asking that by God's will I may somehow at last succeed in coming to you. For I am longing to see you so that I may share with you some spiritual gift to strengthen you— or rather so that we may be mutually encouraged by each other's faith, both yours and mine. I want you to know, brothers and sisters, that I have often intended to come to you (but thus far have been prevented), in order that I may reap some harvest among you as I have among the rest of the Gentiles. I am a debtor both to Greeks and to barbarians, both to the wise and to the foolish — hence my eagerness to proclaim the gospel to you also who are in Rome For I am not ashamed of the gospel; it is the power of God for salvation to everyone who has faith, to the Jew first and also to the Greek. For in it the righteousness of God is revealed through faith for faith; as it is written, 'The one who is righteous will live by faith.'For in the gospel the righteousness of God is revealed through faith for faith; as it is written, 'The one who is righteous will live by faith.'

For the wrath of God is revealed from heaven against all ungodliness and wickedness of those who by their wickedness suppress the truth. For what can be known about God is plain to them, because God has shown it to them. Ever since the creation of the world his eternal power and divine nature, invisible though they are, have been understood and seen through the things he has made. So they are without excuse; for though they knew God, they did not honour him as God or give thanks to him, but they became futile in their thinking, and their senseless minds were darkened. Claiming to be wise, they became fools; and they exchanged the glory of the immortal God for images resembling a mortal human being or birds or four-footed animals or reptiles.

Therefore God gave them up in the lusts of their hearts to impurity, to the degrading of their bodies among themselves, because they exchanged the truth about God for a lie and worshipped and served the creature rather than the Creator, who is blessed for ever! Amen.

For this reason God gave them up to degrading passions. Their women exchanged natural intercourse for unnatural, and in the same way also the men, giving up natural intercourse with women, were consumed with passion for one another. Men committed shameless acts with men and received in their own persons the due penalty for their error.

And since they did not see fit to acknowledge God, God gave them up to a debased mind and to things that should not be done. They were filled with every kind of wickedness, evil, covetousness, malice. Full of envy, murder, strife, deceit, craftiness, they are gossips, slanderers, God-haters, insolent, haughty, boastful, inventors of evil, rebellious towards parents, foolish, faithless, heartless, ruthless. They know God's decree, that those who practice such things deserve to die—yet they not only do them but even applaud others who practice them." (Romans1:1-32)

Therefore you have no excuse, whoever you are, when you judge others; for in passing judgement on another you condemn yourself, because you, the judge, are doing the very same things. You say, 'We know that God's judgement on those who do such things is in accordance with truth.' Do you imagine, whoever you are, that when you judge those who do such things and yet do them yourself, you will escape the judgement of God?Or do you despise the riches of his kindness and forbearance and patience? Do you not realize that God's kindness is meant to lead you to repentance? But by your hard and impenitent heart you are storing up wrath for yourself on the day of wrath, when God's righteous judgement will be revealed. For he will repay according to each one's deeds: to those who by patiently doing good seek for glory and honour and immortality, he will give eternal life; while for those who are self-seeking and who obey not the truth but wickedness, there will be wrath and fury. There will be anguish and distress for everyone who does evil, the Jew first and also the Greek, but glory and honour and peace for everyone who does good, the Jew first and also the Greek. For God shows no partiality.

All who have sinned apart from the law will also perish apart from the law, and all who have sinned under the law will be judged by the law. For it is not the hearers of the law who are righteous in God's sight, but the doers of the law who will be justified. When Gentiles, who do not possess the law, do instinctively what the law requires, these, though not having the law, are a law to themselves. They show that what the law requires is written on their hearts, to which their own conscience also bears witness; and their conflicting thoughts will accuse or perhaps excuse them on the day when, according to my gospel, God, through Jesus Christ, will judge the secret thoughts of all.

But if you call yourself a Jew and rely on the law and boast of your relation to God and know his will and determine what is best because you are instructed in the law, and if you are sure that you are a guide to the blind, a light to those who are in darkness, a corrector of the foolish, a teacher of children, having in the law the embodiment of knowledge and truth, you, then, that teach others, will you not teach yourself? While you preach against stealing, do you steal? You that forbid adultery, do you commit adultery? You that abhor idols, do you rob temples? You that boast in the law, do you dishonor God by breaking the law? For, as it is written, 'The name of God is blasphemed among the Gentiles because of you.'

Circumcision indeed is of value if you obey the law; but if you break the law, your circumcision has become uncircumcision. So, if those who are uncircumcised keep the requirements of the law, will not their uncircumcision be regarded as circumcision? Then those who are physically uncircumcised but keep the law will condemn you that have the written code and circumcision but break the law. For a person is not a Jew who is one outwardly, nor is true circumcision something external and physical. Rather, a person is a Jew who is one inwardly, and real circumcision is a matter of the heart—it is spiritual and not literal. Such a person receives praise not from others but from God." (Romans 2)

Then what advantage has the Jew? Or what is the value of circumcision? Much, in every way. For in the first place the Jews were entrusted with the oracles of God. What if some were unfaithful? Will their faithlessness nullify the faithfulness of God? By no means! Although everyone is a liar, let God be proved true, as it is written,
'So that you may be justified in your words,
   and prevail in your judging.' 
But if our injustice serves to confirm the justice of God, what should we say? That God is unjust to inflict wrath on us? (I speak in a human way.) By no means! For then how could God judge the world? But if through my falsehood God's truthfulness abounds to his glory, why am I still being condemned as a sinner? And why not say (as some people slander us by saying that we say), 'Let us do evil so that good may come'? Their condemnation is deserved!

What then? Are we any better off? No, not at all; for we have already charged that all, both Jews and Greeks, are under the power of sin, as it is written:
'There is no one who is righteous, not even one; 
   there is no one who has understanding,
     there is no one who seeks God. 
All have turned aside, together they have become worthless;
   there is no one who shows kindness,
     there is not even one.' 
'Their throats are opened graves;
   they use their tongues to deceive.'
'The venom of vipers is under their lips.' 
   'Their mouths are full of cursing and bitterness.' 
'Their feet are swift to shed blood; 
   ruin and misery are in their paths, 
and the way of peace they have not known.' 
   'There is no fear of God before their eyes.'

Now we know that whatever the law says, it speaks to those who are under the law, so that every mouth may be silenced, and the whole world may be held accountable to God. For 'no human being will be justified in his sight' by deeds prescribed by the law, for through the law comes the knowledge of sin.


But now, irrespective of law, the righteousness of God has been disclosed, and is attested by the law and the prophets, the righteousness of God through faith in Jesus Christ for all who believe. For there is no distinction, since all have sinned and fall short of the glory of God; they are now justified by his grace as a gift, through the redemption that is in Christ Jesus, whom God put forward as a sacrifice of atonement by his blood, effective through faith. He did this to show his righteousness, because in his divine forbearance he had passed over the sins previously committed; it was to prove at the present time that he himself is righteous and that he justifies the one who has faith in Jesus.

Then what becomes of boasting? It is excluded. By what law? By that of works? No, but by the law of faith. For we hold that a person is justified by faith apart from works prescribed by the law. Or is God the God of Jews only? Is he not the God of Gentiles also? Yes, of Gentiles also, since God is one; and he will justify the circumcised on the ground of faith and the uncircumcised through that same faith. Do we then overthrow the law by this faith? By no means! On the contrary, we uphold the law." (Romans 3)
Romans 4-13 is below
The first chapter presents a powerful indictment of all mankind for ignoring--repressing--the evidence of God found in nature. But Paul then shows that the "moral majority" of law abiding decent people are equally guilty. Lastly, the Jews. Everyone of us is covered by this indictment. Please read Romans!
I did not come to know God until 1962 but I was searching (or thought I was). Now I see that that Jesus, "The Hound of Heaven" was searching for me the whole time. I was unwilling to know Him by His ground rules for the first thirty years of my life. Ralph Kraft, the pastor who led me to Jesus Christ in October 1962, followed up on my conversion, as a faithful pastor, by taking time to lead me and my friend Paula Fern through the Letter to Romans back in 1963. It was all Greek to me--made no sense at all. But I knew it was important.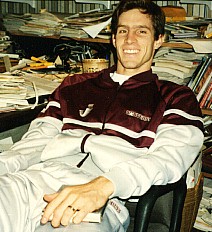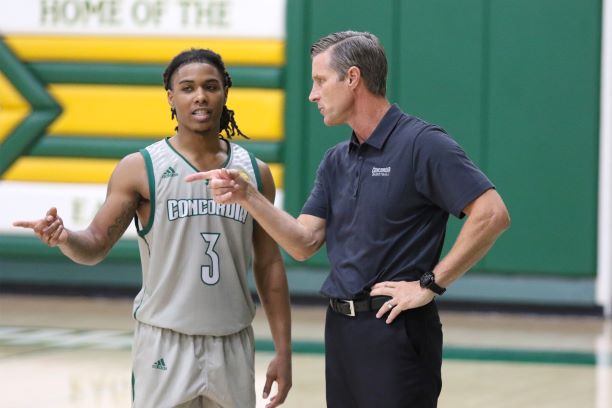 Three years later I heard Ray Stedman teach through all of Romans and this time it resonated with my soul. A bit later a wonderful new friend, Kenny Ammann showed up in my life. He was an ace basketball player at Stanford majoring in Psychology. When I learned he had memorized all of Romans and all of Hebrews I knew I had found a friend I'd like go to prison with me if circumstances in life ever came to that.
Ken became a terrific basketball coach at San Jose State University after graduating from Stanford and moved on from there to be head basketball coach at Concordia University. I never learned to shoot hoops, but Ken was a loyal, faithful friend and brother in Christ for many years. I still look up to him as a role model of trusting God consistently for many years now.
Looking back on those years I can see now what a weak, ambivalent disciple of Christ I was! But once anyone of us trusts Jesus and calls on Him for help, God more than keeps His promises---"Be strong and courageous. Do not be afraid or terrified because of them, for the LORD your God goes with you; he will never leave you or forsake you" (Deuteronomy 31:6.
"Ask, and it will be given to you; search, and you will find; knock, and the door will be opened for you. For everyone who asks receives, and everyone who searches finds, and for everyone who knocks, the door will be opened." (Matthew 7:7,8)
'Do not judge, so that you may not be judged. For with the judgment you make you will be judged, and the measure you give will be the measure you get. Why do you see the speck in your neighbor's eye, but do not notice the log in your own eye? Or how can you say to your neighbor, "Let me take the speck out of your eye", while the log is in your own eye? You hypocrite, first take the log out of your own eye, and then you will see clearly to take the speck out of your neighbor's eye.
Profaning the Holy:



'Do not give what is holy to dogs; and do not throw your pearls before swine, or they will trample them under foot and turn and maul you.
The Golden Rule
"In everything do to others as you would have them do to you; for this is the law and the prophets."
The Narrow Gate
'Enter through the narrow gate; for the gate is wide and the road is easy that leads to destruction, and there are many who take it. For the gate is narrow and the road is hard that leads to life, and there are few who find it.
A Tree and Its Fruit
'Beware of false prophets, who come to you in sheep's clothing but inwardly are ravenous wolves. You will know them by their fruits. Are grapes gathered from thorns, or figs from thistles? In the same way, every good tree bears good fruit, but the bad tree bears bad fruit. A good tree cannot bear bad fruit, nor can a bad tree bear good fruit. Every tree that does not bear good fruit is cut down and thrown into the fire. Thus you will know them by their fruits.
Concerning Self-Deception
'Not everyone who says to me, "Lord, Lord", will enter the kingdom of heaven, but only one who does the will of my Father in heaven. On that day many will say to me, "Lord, Lord, did we not prophesy in your name, and cast out demons in your name, and do many deeds of power in your name?" Then I will declare to them, "I never knew you; go away from me, you evildoers."
Hearers and Doers
'Everyone then who hears these words of mine and acts on them will be like a wise man who built his house on rock. The rain fell, the floods came, and the winds blew and beat on that house, but it did not fall, because it had been founded on rock. And everyone who hears these words of mine and does not act on them will be like a foolish man who built his house on sand. The rain fell, and the floods came, and the winds blew and beat against that house, and it fell—and great was its fall!'
Now when Jesus had finished saying these things, the crowds were astounded at his teaching, for he taught them as one having authority, and not as their scribes. 


Romans: The Master Key to Scripture (Ray Stedman)
Introduction to Paul's Letter to the Romans
From Ray Stedman: I don't know any letter that is more fundamental and foundational than Paul's letter to the Romans. It is unquestionably the greatest of all of Paul's letters and the widest in its scope. It is most intent and penetrating in its insight into the understanding of truth; therefore, it is one of the books of the New Testament that every Christian ought to be thoroughly familiar with. If you haven't mastered the book of Romans and aren't able to think through this book without a Bible before you, then I urge you to set that as your goal. Master the book of Romans -- be so acquainted with it that you can outline it and think of its great themes without a Bible open before you. That requires reading it and studying it and thinking it through in careful detail. I think it is safe to say that Romans probably is the most powerful human document that has ever been penned

Paul's letter to the Romans was written about 56-58 A.D., somewhere around the middle of the 1st century, when the apostle was in Corinth on his third missionary journey...

What do you think of when you hear that phrase, "the wrath of God"? Most people think of the wrath of God as something that is yet to come, something that follows death -- the judgment of God. It is true that hell and all that may follow are an expression of the wrath of God. But that is not what it means at this point. Most people think of the wrath of God as thunder and lightning and judgment, fire and brimstone and the sudden destruction and catastrophes that come upon obviously guilty sinners. And these are all manifestations of the wrath of God. But actually, the wrath of God is not something to come, it is present now. As the text says, it is "being revealed from heaven" -- that is, it is going on right now.

When something is revealed from heaven, it doesn't pour down from the skies upon us. No, it is everywhere present because it is coming from invisible forces at work in our lives. Therefore, it is absolutely inescapable; everyone is confronted with, and suffers from, the wrath of God -- without exception. His wrath is everywhere present, it is being manifested by the invisible resistance of God to the evil of men. And that is what is meant here by "the wrath of God."

...We are continually confronted with this tragic sense of life. It is the wrath of God Paul is talking about. Why is it that tragedy is so close to the surface? Even in the moments of joy and gladness, we experience it. We've all felt this bitter-sweet character of life, when, in the midst of all the warmth and joy of the home circle, there is an underlying sense of fear, of the probability of the whole thing suddenly being turned into tragedy and sorrow. Why is that? This is Christmas time, the season of the year when men are traditionally more glad and joyful, more mellow, perhaps, than at any other time of the year, and yet statisticians tell us that the suicide rate mounts alarmingly at Christmas time. Anyone who has experienced it knows that the loneliness which can be borne throughout the year can be deeply etched in bitter symbols upon our hearts during Christmas. That sorrow and grief seem to be more dark and gloomy and foreboding than at any other time. Now why is that? It is because of the wrath of God. God's resistance against human evil is creating this sense of tragedy and darkness that we live with. I think Moses, in the 90th Psalm, expresses this perfectly. He says:
For all our days pass away under thy wrath,
   our years come to an end like a sigh.
The years of our life are threescore and ten,
   or even by reason of strength four-score;
yet their span is but toil and trouble;
   they are soon gone, and we fly away. (Psalms 90:9-11 RSV)
The shortness of life, the brevity of it, the sorrow of it, the tragedy of it -- this is all part of what Paul captures here under this phrase "the wrath of God ... being revealed from heaven." No one escapes God's wrath; it is revealed, and we have to face it.
The rest of Verse 18 reveals the cause of this wrath. The apostle explains that it is "the godlessness and the wickedness of men who suppress the truth by their wickedness" that cause God's wrath. The tragic aspect of life is caused by the attitudes men have and the subsequent actions that follow. Notice the order of this -- godlessness and then wickedness. The order is never reversed. It is the godless attitude that produces the wicked actions, and that is why the wrath of God is being revealed constantly from heaven against man. What is godlessness? Godlessness isn't necessarily atheism, the belief that God doesn't exist. Godlessness is acting as though he doesn't exist, disregarding God. That attitude is widespread in our society today; it is what we call the "secular" attitude. It doesn't necessarily deny that there is a God, but it never takes any account of him; it doesn't expect him to be active. That is the attitude of godlessness which the apostle speaks of here.
As a result of godlessness, there is unrighteousness or wickedness, selfish and hurtful acts of men toward one another. Why do we act selfishly? Why do we hurt each other? Because we disregard God. That is Paul's analysis. By means of these hurtful and selfish acts, the truth is suppressed. Now that is the problem!
Here we are in a world in which truth from God is breaking out all around us, but we are busy covering it up, hiding it, suppressing it, keeping it from being prominent and dominant in our thinking. That's the picture. Against that attitude of hiding truth, suppressing the truth, the wrath of God burns among the human family. The reason why life has turned tragic in so many cases is because the world is deprived of the truth that is necessary for life and liberty and freedom and godliness, and it is hidden by men and suppressed by them. Verses 19-20 set before us the nature of the truth that is suppressed:
...since what may be known about God is plain to them, because God has made it plain to them. For since the creation of the world God's invisible qualities -- his eternal power and divine nature -- have been clearly seen, being understood from what has been made, so that men are without excuse. (Romans 1:19-20 RSV)
The truth that men labor to suppress is the existence of a God of eternal power and majesty; they suppress the greatness of God. This is the very truth Job 9 so eloquently expounds, the truth the world hides. There is, as you know, an evident conspiracy not to mention God. Don't talk about him; don't act as though God has anything to do with our common affairs in life; admit that there is a God if you want to, but don't expect him to interfere or to do anything with us. Don't, above all else, mention his name. Isn't that strange? Somebody has put it this way in a little poem entitled, The Humanist:
He exists because he was created.
He's here because he was placed here.
He's well and comfortable because divine power keeps him so.
He dines at God's table.
He's sheltered by the roof that God gave him.
He's clothed by God's bounty.
He lives by breathing God's air which keeps him strong and vocal to go about persuading people that whether God is or not, only man matters.
Man, in his puniness and weakness, struts about acting as though there were no God. That is the truth that men suppress. But there are times when men cannot evade the fact of God; and when those times come, when they just have to speak of God, people resort to euphemism. They don't use the name of God, they call him something else. They may call him "nature." "Nature" is responsible for the way we are. Well this, of course, is because nature is what we are; nature is the sum total of all the phenomena of the natural world. To say that the sum total of the phenomena of the natural world accomplishes what is the phenomena of the natural world is nonsense. Yet everywhere this is the way men talk. That is simply a way to avoid mentioning that God is at work in human affairs.
Sometimes men call it fate, or karma, or destiny. And yet, I think it is one of the ironies of life that God, who sits above the heavens, often laughs at the foolishness of men. He has arranged it so that they can't even rip off a round oath without mentioning the name of God. You never hear people go about saying, "By nature I'm going to do this." You never hear them say, "Fate damn you!" But, in order to be emphatic, men must use the name of God. Though they will not use him in other ways, God sees to it that they recognize his presence when they swear. Isn't that strange? But that's what happens. The great God who made all things is ignored and treated with this conspiracy of silence, and yet we can't even swear without him.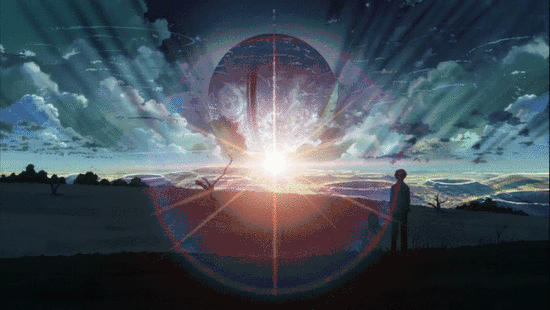 How has God made truth plain? The Scripture says that God has revealed himself to man. Truth is not a vague, invisible, difficult thing to comprehend; it is clearly seen. God himself has insured that. How? The Scriptures say, "It is seen in that which is made," i.e., creation. From the creation of the world it is visible; i.e., it has been always and everywhere present. There is no one who is left out -- all can read this revelation of God if they want to do so.

...Thus, says the Scripture, men are without excuse. No one who really wants to find God need miss him. One of the great verses that confronts the problem of what happens to those who never hear the gospel is Hebrews 11:6. It says: "He that comes to God must believe that he is and that he is the rewarder of those who diligently seek him." Just two things are necessary:
First, he must believe that God is there. Everything in his life is telling him that. Everything about himself is yelling at him, shrieking at him, that God has planned all these things. The easiest thing in the universe to believe is that God is there. You must work hard at convincing yourself that he is not there, and only the very intelligent are able to do it. The rest of us, who simply see facts and believe them, will accept the fact that God is there. Those who never hear the gospel first must believe God is.
Then, they must diligently seek him. If men don't find God, it is because they don't seek him. The Scriptures promise us that if we seek after him, he will give further light on himself, and that light will eventually lead, as other Scriptures tell us, to the knowledge of Jesus Christ; for without the Son, no man can come to the Father. There is no other "name under heaven given among men, whereby we must be saved" (Acts 4:12b KJV), but the name of Jesus. It starts with where you are and the revelation that is in nature and in yourself about the majesty and the power and the greatness of God. In Verses 21-23, the apostle tells us in detail how men suppress the truth about God:
For although they knew God they neither glorified him as God nor gave thanks to him, but their thinking became futile and their foolish hearts were darkened. Although they claimed to be wise, they became fools and exchanged the glory of the immortal God for images made to look like mortal man and birds and animals and reptiles. (Romans 1:21-23 NIV)
Paul tells us in detail how men suppress the truth about God. There are three steps traced for us here and the effects they have upon the race:
First, they neither glorify God nor give thanks to him. In other words, they ignore him. There is this obvious conspiracy of silence. That is why we are not allowed to sing carols in our public schools at Christmas time; that is why there is great resistance against having the Bible read on almost any public occasion today. No one wants to admit that there is a God They do not glorify him as God, neither do they give him thanks. Men resist acknowledging the presence of God.
The effects of this are immediate. Paul says two things are immediately created in society when this attitude prevails: First, the peoples' thinking becomes futile; Second, their hearts become darkened. Futile thinking means that clever ideas and procedures and programs will fall apart and come to nothing. In my own lifetime I have lived through the New Deal, the Fair Deal, the New Society, Peace with Honor, and the Great Recovery. All of them have failed dismally! They all started with brilliant promises, glowing words of hope and expectation; and every one of them came to the same dismal end.
When hearts are darkened, human needs which ought to evoke emotions of pity and response are passed by. People lose compassion and awareness of the struggles and needs of others. Some of us have been horrified at the accounts in the paper of people in desperate need, calling out for help, while people wait right by and ignore them because they don't want to get involved. That is the sign of a darkened heart, and it is the result of ignoring God. The first device men employ to suppress the truth is to ignore God.
The second device they use is to claim to be wise. In other words, they imitate God. They claim to know and be able to know everything and to run anything. The result of that is put in one brief, blunt, pungent word: They become fools!
Remember the old story of the sorcerer's apprentice who, picking up the magician's wand, loosens powers that he doesn't know how to handle? Finally he cowers in terror at the tremendous forces that he has unleashed. Just read the intellectual magazines of our day and see how clever the secular writers are. They are masters at taking some simple discovery and making it sound impressive and profound, as though it were on a parallel with the creation of the universe as recorded by Moses. They claim to be wise, but they become fools. The third device men employ to suppress the truth is that they exchange the glory of the immortal God for images made like mortal man. They exchange the glory of the undying God for images made like dying men, and birds, and animals, and reptiles. Notice the descending order. When idolatry begins, it begins first with men making images of men. The world is filled with statues, most of them reflecting the images of the ancient Greek and Roman world. These, of course, are merely symbols of ideas that men worship, and we still have such images today. But these images invalidate God; they debase him by substituting something for God and making God seem to be less than what he is. That is what idolatry always does. It is a very destructive force in human affairs. Idolatry begins first with men, then birds (which are at least heavenly), then animals, and finally it ends up with reptiles. Man is at one end and a snake at the other.
Do you think people don't worship images and bow down before idols now? What are movie stars and football heroes? They are dying men and women who are idolized and worshiped in our day. And I, personally, don't believe that it is any accident that we tend to name our cars after animals. We once named them after men: Lincoln, Ford, Chrysler and Dodge. But now we are naming them after animals: Impala, Cougar, Mustang, Pinto, Jaguar, Rabbit, Panther, and there's even a Greyhound bus! It is God's ironic way of forcing men to name what is going on inside. We already have a car called the Cobra. And perhaps we will soon be naming our cars for the python, vipers, and maybe, for the slower models, the crocodile.
These are our gods, aren't they? We worship rockets, planes, guns, bombs, tanks. We worship power, military power, or forces like sex, and money, ambition, and greed; or concepts like comfort, beauty, youth, adventure, life. We've exchanged the glory of the undying God in all his majesty and greatness for images. What are movies but images? What is television -- images of mortal men, birds, animals, and reptiles.
The effect of idolatry upon a society is profound and terrible to contemplate, and that is what we are going to see next week. Paul is going to analyze our society for us as he analyzed the society of the 1st century, and we will find it is exactly the same. We are right where they were. We will see what happens in a society when men everywhere begin to worship men and women, birds and animals, reptiles, and the ideas that these represent.
The amazing thing to me is that this description of the wrath of God is wholly and fully met by the righteousness of God. God's righteousness wipes out his wrath. Wouldn't you think, therefore, that men everywhere would be eager to discover this marvelous gift of the righteousness of God? That is what heals our hurts and corrects our errors and gives a sense of peace and joy and forgiveness to the heart. The wrath of God creates the hurts of life; all the pain and heartache and darkness, the death, the depression, the despair all come from the wrath of God. They are the products of ignoring God, trying to imitate God, and invalidating God in our lives.
Wouldn't you think that men everywhere would long to hear this good news? Yet the wonder of our times and the revelation of the twisted, demoralized, distorted world in which we live is that we cling to our hurts and refuse the healing of God...
The moral climate of today is the same as the moral climate of the 1st century Paul wrote about. That gives rise to the question, "Just how much progress have we made in twenty centuries of human existence?"
The apostle says there were two characteristics of the civilization he lived in, and those characteristics describe our society today too. The first characteristic is godlessness; the second is wickedness. Godlessness is a disrespect of God, and this results in wickedness -- injury and hurt done to other human beings. The fundamental thesis upon which this epistle to the Romans is built is that in every generation there is godlessness, which results in wickedness.
The apostle has traced for us how this godlessness came about. He begins with the self-disclosure of God in nature; God has spoken to this world and has shown himself in the natural scene. Nature includes mankind itself, for we are part of nature too. God has made himself visible in every age and place. The truth about God pours out toward us from every direction, if only we have eyes to see. This truth, the apostle says, has been met with an unspoken agreement among men to suppress it. There is a conspiracy of silence everywhere to ignore the truth that is everywhere present.
In the first part of this chapter, Paul explains that mankind follows a three-fold process in suppressing the truth: First, he ignores God. He does not glorify him or give thanks to him. This is characteristic of our day in the way the media ignores God. We act as though he does not exist and has nothing to do with our world. The second step in the process of suppressing truth is that men imitate God. They claim to be wise; they claim that they are able to handle all the problems of life and that they understand all that has happened in human affairs. Some of you have followed the rather remarkable presentation by Jacob Bronowski and the Public Broadcasting System, called The Ascent of Man. Here is a very clear example of man's attempt to trace all that has happened to mankind without a single reference to God. The third process by which man suppresses truth is to choose substitute gods and to make God appear to be much less than he really is. By these means, men suppress the truth of God and have become godless.
In Verses 24-32 of Chapter 1, the apostle traces the effects of this godlessness in human society -- the wickedness which inevitably follows. When men lose God, they always lose themselves. They do not understand what is happening in human affairs and are not able to diagnose the sicknesses and problems that break out in society because we have lost God.
In his book, The Great Divorce, C. S. Lewis says hell is made up of people who live at an infinite distance from each other. That is the result of the loss of God in our life. This wickedness at work among human beings also follows a three-step process which is identified for us in this passage by the thrice-repeated phrase, "God gave them over." Paul repeats this phrase in Verses 24, 26, and 28, and this phrase identifies what is going on in our culture. Let's look at the first reference to this phrase in Verse 24:
Therefore God gave them over in the sinful desires of their hearts to sexual impurity for the degrading of their bodies with one another. (Romans 1:24 NIV)
The first mark of wickedness in a godless society is widespread sexual immorality -- the degrading, or the dishonoring, of the body. Note that the sentence begins with the word therefore. This immorality is a result of the idolatry into which men fall. Idolatry is common in our day. We do not worship idols and images so much anymore, but concepts and ideas are idolized and deified as much as any of the idols of the ancient world. The result of idolatry is widespread sexual immorality. Many people think this account describes all the evil things men do and then says that God, in effect, gives up on the people who do them. They think God washes his hands of them because they are so filthy and dirty. That certainly is not what this account says. But because men run after other gods and refuse the testimony of their own hearts and the world of nature around them, because they run after other gods and do not glorify or thank the true God, God removes his restraints from society so that what is done in secret is allowed to break out into openness and acceptability. That is the mark of the wrath of God at work. The first sign of wickedness in a civilization is that sexual immorality, which is always present in human life, becomes widely accepted.
God allows us to experience the full effects of our attempts to satisfy our hungers and our cravings and our desires without him. He allows us to discover that we don't have the answer. God removes the societal restraints to let these things come to the surface. By that means, he forces us to experience the full effect of what we do. God forces us to harvest the crop we insist on sowing. We like to sow our wild oats, but, when they begin to sprout and the results begin to appear, we want to abandon the field and run to another one, and just keep sowing our wild oats. But God says you cannot do that. You are going to have to live with the results. This is what Paul, earlier in the passage, calls "the wrath of God" at work among us.
You may ask, "Why is it that sex always seems to be singled out as the sign of God's judgment? Why is sexual immorality the first sign of a disintegrating civilization?" There is a good reason. Many Christians have wrongly concluded that sexual sins are the worst kinds of sin. But that is not true. Sexual sins are not the worst kind of sins. C. S. Lewis has caught this fact very accurately. In a paragraph from his book, Mere Christianity, he says,
If anyone thinks that Christians regard unchastity as the supreme vice, he is quite wrong. The sins of the flesh are bad, but they are the least bad of all sins. All the worst pleasures are purely spiritual. The pleasure of putting other people in the wrong, of bossing and patronizing and spoiling sport, and backbiting; the pleasures of power, of hatred. For there are two things inside me competing with the human self which I must try to become: they are the animal self, and the diabolical self; and the diabolical self is the worst of the two. That is why a cold, self-righteous prig, who goes regularly to church, may be far nearer to hell than a prostitute. But of course, it's better to be neither.
Those words are true, and this passage in Romans bears it out. It begins with sexual impurity and proceeds to sexual perversity. But the final result, the ultimate climax of the chapter, is not sexual sins, it is the sins of the spirit. Widespread animosity, hatred of the heart -- these are the worst sins.
There is good reason, however, why God allows heterosexual practices to become publicly detectable. He allows it to show us what is going on in our spiritual lives. It highlights the fact that sex is linked with worship. Any serious reading of the Scriptures will make this crystal clear. Sex is man's longing after worship. Sex, you see, is a desire to possess another body and to be possessed by another. It is a deep-seated craving inherent in every human being.
We have all heard the statement, "Girls give sex in order to get love; boys give love in order to get sex." This is true, superficially. But what both are really after is not sex at all; they are after worship. They really want to worship and to be worshiped. They really want a sense of total fulfillment, a oneness, an identity. That is what they think they are getting when they indulge in illicit sex.
The Scriptures tell us that only God can give that fulfillment. Only God can satisfy that deep sense of longing for complete identity and unity with another person. That is what we call worship. When we worship, we are longing to be possessed of God, and to possess him fully. That is why the highest description of the relationship possible to a believer is found in the words of Jesus in John 14-15, "You in me, and I in you," (John 14:20). When men think that they are going to find that fulfillment in sex, God, in effect, says to them, "Look, it won't work. But you won't believe that until you try it out." So he removes the restraints and allows immoral sexual practices to become widely accepted, understanding that men indulging in these things will finally find themselves just as dissatisfied, empty and hopeless as they were when they started. Thus they will learn that God is trying to teach them that sex is not the way by which men find fulfillment. This is true even in marriage. Men only find their fulfillment in a relationship to God. This brings us to the second mark of a godless and wicked society, found in Verses 25-27:
They exchanged the truth of God for a lie, and worshiped and served created things rather than the Creator, who is forever praised, Amen.'
Because of this, God gave them over to shameful lusts. Even their women exchanged natural relations for unnatural ones. In the same way the men also abandoned natural relations with women and were inflamed with lust for one another. Men committed indecent acts with other men, and received in themselves the due penalty for their perversion. (Romans 1:25-27 NIV)
Homosexuality is the second mark of a godless and wicked society. In the first step of this process, bodies were dishonored. In this second step, Paul speaks of shameful lusts arising from inside, desires that are part of the soul of man. The apostle describes the growth of widespread psychological confusion. Notice the irony of this. This is God's silent way of forcing men to demonstrate their sin so they can see what is going on in their lives. Paul says because they have exchanged truth for a lie and exchanged the Creator for created things, God allows them to exchange natural functions for unnatural functions -- to use a man for a woman, and a woman as a man. The restraints are removed, so homosexuality becomes widely accepted in society. In this 1st century world in which Paul lived and wrote, homosexuality was a commonplace thing. All the great philosophers extolled it and practiced it, for the most part. Men like Socrates, and other great names of Greece, were homosexuals. Out of the first fifteen Roman emperors, fourteen of them were homosexuals, and some gave themselves blatantly and openly to this vice. This was common in the Roman world, as it is becoming common in our own day. Once again, the restraints are being removed, and these things are thrusting themselves into public view.
The truly awful thing about the rise of homosexuality today is that homosexuals are allowed to believe the lie that this is a biological condition which they cannot help, but to which they should adjust. Even churches are falling into this trap and consenting to this deceit. The papers carried a report this week that the Santa Clara County Council of Churches accepted into membership the Homosexual Church of San Jose. The arguments reported in the local papers were unbelievable. Pastors stood up and said they could not make a judgment as to whether homosexuality was good or evil. Yet I was encouraged this week by a paper which was sent to me by a Christian who is an ex-homosexual. The paper was written by a group of Christians who were homosexuals, but who have been delivered by the grace and the gospel of the Lord Jesus, by the power of Christ in their lives. In order to help those still enmeshed in this vice, they are publishing a paper that makes a forthright plea to those trapped in homosexuality not to believe the lie so widely circulated today, that this is a biological condition and they cannot help themselves. This lie is what holds them in a fatal grip. As long as homosexuals believe that, there is no help for them. But if they understand that homosexuality is a sin, like other sins, that it can be forgiven and they can be delivered and freed from this sin by the power and grace of Jesus Christ, then there is tremendous hope in the midst of their darkness.
Paul speaks of a "due penalty" for this perversion. Anyone who has spent any time with those involved in this unfortunate condition know what this penalty is. It is a loss of their sense of identity, an uncertainty as to their role and place in life. It creates an almost unbearable tension as to who he is, and what he is, and what he or she is here for. We see this manifested in considerable degree in the Women's Liberation Movement, as well as in dress styles and the emphasis on unisex in education. This sexual confusion that abounds on every side is an attempt to mar and to defeat God's precise delineation when he made them male and female.
The third and final mark of a godless and wicked culture is given in Verses 28-32.
Furthermore, since they did not think It worthwhile to retain the knowledge of God, he gave them over to a depraved mind, to do what ought not to be done. They have become filled with every kind of wickedness, evil, greed, and depravity. They are full of envy, murder, strife, deceit and malice. They are gossips, slanderers, God-haters, insolent, arrogant and boastful; they invent ways of doing evil; they disobey parents; they are senseless, faithless, heartless, ruthless. (Romans 1:28-31 NIV)
This is a terrible list of sins, but it is the mark of a civilization that is nearing collapse -- this growing spirit of contemptuous and arrogant disregard for other human beings. In one word, this describes a desire to exploit other people. Godlessness eventually brings us to the place where we will see these things in society.
"Depraved mind," used here, literally means "an unacceptable mind," a mind that cannot be lived with, that simply will not fit into any kind of civilization or culture or society. A depraved mind destroys, rends, and fragments everything it touches. It is an unacceptable mind, and its public hostility is marked by increasing cruelty and violence. I think the most vivid demonstration and documentation of this in our day is probably given in Alexander Solzhenitsyn's book, The Gulag Archipelago, where you find an entire culture characterized by this terrible, senseless cruelty. But we in the Western world are not escaping either. Every day our newspapers report the skyrocketing rise in senseless vandalism and vicious and unprovoked attack upon innocent and often helpless people. The rise in child abuse is a symptom of this in our society.
It culminates, as Paul makes very clear in Verse 32, in an attitude of callous disregard:
Although they know God's righteous decree that those who do such things deserve death, they not only continue to do these very things, but also approve those who practice them. (Romans 1:32 NIV)
Knowing that harm is coming from their wickedness, nevertheless they attempt to spread it more fully. They invade the field of education; they dominate the media; they seek legal status for their wickedness and defy all attempts at control. As you can well recognize, this is what is going on today.
Thus the Apostle Paul traces the deepening darkness of his own day. And yet it is ours as well. Though this is an honest record, it is also clear that God does not turn his back on man. This account is not a record of what God despises, and thus turns aside with contempt. Man is never treated here as an object of contempt, or as a worm. Rather, God's concern underscores this whole passage. He is at work to try to bring men to their senses, to wake up a civilization as to what is going on in its midst, and to show it how desperately it is in need of deliverance -- which can only come as a gift of righteousness from God's hands.
You may ask, "Why does God give a civilization over to this kind of thing?" He does it because it is only when darkness prevails, and despair and violence are widespread, that men are ready to welcome the light. Remember Isaiah's prediction? "They that dwell in darkness, upon them has the light shined. They that live in the land of deep darkness, unto them a great light has shined," Isaiah 9:2). In the 1st century, the world was sunk in the darkness of despair. Idolatry had penetrated the whole world; men had turned from the true God, whom they could have known. Hopelessness and rank despair lay like a heavy blanket upon the earth.
In that hour, in the darkness of the night, over the skies of Bethlehem, the angels broke through and a great light shone about. A multitude of heavenly hosts were heard praising God and saying to a group of lonely shepherds, "Fear not; for behold I bring you good tidings of great joy, which shall be to all people. For unto you is born this day in the city of David a Savior, who is Christ the Lord," (Luke 2:10-11 KJV). The hope of the world has always been that the Savior would be born again in a human heart, as he once was born in a stable in Bethlehem. From that hope all light streams. The angels' message is the coming of the Lord Jesus, the availability of the gift of righteousness from God. It is against the growing darkness of our own time that the light of this Christmas story goes out again this year.
Everywhere we need to make this message as clear as we possibly can -- by our testimony, by the way we live, by the joy and peace of our heart. God has found a way to break through human weakness, arrogance, despair, and sinfulness to give us peace, joy, and gladness once again. Just as Jesus was born in Bethlehem so long ago, so he can be born in your heart now. This is the good news of the gospel. In this decaying world in which we live we can see again the glory of this truth as it delivers people from their sins. "Thou shalt call his name Jesus, for he shall save his people from their sins," (Matthew 1:21 KJV).

Chapter 2 of Romans is part of Paul's penetrating analysis of the 1st century civilization, beginning with its rejection of the God who had revealed himself in nature and in man's conscience. Rejecting the true God, men turned to false gods and widespread destruction of the home occurred because of sexual immorality and perversion. A spirit of violence and cruelty was rising and a total disregard of human rights was spreading throughout the 1st century world. And yet, to our astonishment, we see how accurately the apostle has analyzed the civilization of twentieth century civilization as well. All that is recorded in the first chapter of Romans took place last night in San Francisco and Los Angeles, up and down the West coast, and throughout this nation, and the world in which we live.
Yet there are many people who would say they do not belong in this picture. I am sure there were thousands in Paul's day, and I know there are millions today who feel they are not described in Romans 1. "That isn't talking about us. We're not like that. It may describe them, but it does not describe us."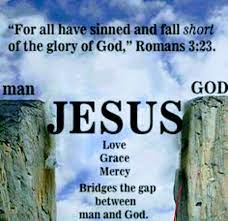 Whenever you read this first chapter of Romans you find that division immediately evident -- them and us. They are the wicked, the obviously gross, wicked people; we are not. Many people would say, "We're law-abiding, home-loving, clean-living, decent people." Many of these people have been church members most of their lives. Others perhaps do not go to church at all, but nevertheless pride themselves on their moral standards, their ethical values, and their clean, law-abiding lives. They say the world may be in its present condition because of the wickedness of gangsters, radicals, revolutionaries, prostitutes, pimps, and perverts of our day; but they themselves are the salt of the earth.
It is on these people that the apostle turns his spotlight in Chapter 2. We will see his argument developed in three separate steps. The first is given in Verse 1:
You, therefore, have no excuse, you who pass judgment on someone else, for at whatever point you judge the other, you are condemning yourself, because you who pass judgment do the same things. (Romans 2:1 NIV)
Here Paul talks about those who pass judgment on others. If there are any here this morning who do not belong in that category, we will excuse you. You are free to go, because I want to talk to those who have, at one time or another, passed judgment on someone else. The apostle makes two points about these people in Verse 1:
First, he says that these people know the difference between right and wrong; otherwise they would not presume to be judging. They have a clear understanding of a standard. They know that one thing is wrong and another thing is right. They are clearly aware, therefore, that there are things that are wrong, and which merit the judgment and wrath of God released in society. This wrath, explained in Chapter 1, is primarily God's removal of the restraints upon human wickedness, allowing evil to become widespread and publicly evident. That is the wrath of God at work. The people Paul speaks of in Chapter 2 are aware that there are things that bring forth the wrath of God, things that cause society to degenerate.
Paul's second point about these people who have a clear view of what is wrong in society is devastating. He says they are guilty because they are doing the same things themselves. The judges are as guilty as the ones they have in the dock.
As a practiced, self-righteous hypocrite, I always have a feeling of surprise at that statement. I feel that whenever moral people, those who pride themselves on a degree of righteousness and a standard of ethics, read a statement like this, they are taken by surprise. "What do you mean? How could this be?"
This reminds me of our Lord's account of his return, when all the nations are to be judged before him (Matthew 25:31-46). He will separate them into two bands, the sheep and the goats. The test of judgment is made on the basis of how people treat others. He will say to the sheep, "When I was thirsty, you gave me to drink, when I was hungry you fed me, when I was naked you clothed me, when I was in prison you visited me." To the goats he will say, "When I was thirsty you did not give me to drink, when I was hungry you did not feed me, when I was naked you did not clothe me, and when I was sick or in prison you did not visit me." Both groups are taken by surprise and say, "When did this happen? When did we see you thirsty or hungry or naked? We don't remember that!" This feeling of surprise is highly indicative of how little we understand ourselves and why we need a passage such as this. We are all guilty.
I am going to use myself as an example, simply because I feel I am such an excellent example of what the rest of you are like. As I have been thinking this through, I see three ways by which I try to elude the fact that I am guilty of the things that I accuse others of doing:
First, I am congenitally blind toward many of my own faults. I just am not aware of them. I do not see that I am doing the same things that others are doing, and yet other people can see that I am. I don't see it, and neither do you see it in yourself. We all have these blind spots. One of the greatest lies of our age is the idea that we can know ourselves. We often argue, "Don't you think I know myself?" The answer is, "No, you do not know yourself. You are blind to much of your life." There can be areas that are very hurtful and sinful that you are not aware of.
I stayed with a pastor and his delightful family not long ago. They had three children, two boys and a girl. The oldest boy was about sixteen, and, like all sixteen-year-olds, he was very concerned about the undisciplined life of his twelve-year-old brother. One day, his mother said, he came in all upset at something his brother had done. He said, "Who does he think he is? Why, he acts as though he's as good as the rest of us!" What a typical example of the attitude we all have, only he was honest enough to say it.
I caught myself the other day saying to someone, "Relax! Take it easy!" It was only afterward that I heard my own voice and realized that I was not relaxed, and I was not taking it easy myself. Have you ever lectured your children on the sin of procrastination? Then did you barely get your income tax report in on time, or not get it in at all? How blind we are! We are congenitally blind toward many of our own faults. We just do not see them. In that way we can indeed be guilty, as the verse says, of doing the very things we accuse others of doing.
A second way we try to elude the fact that we are guilty of the very things we accuse others of doing is by conveniently forgetting what we have done that is wrong. We may have been aware of our sin at the time, but somehow we just assume that God is going to forget it. We do not have to acknowledge it in any way -- he will just forget it. As the sin fades from our memory, we think it fades from his, as well.
For example, let's consider our thought life. Much of this passage must be understood in the light of our Lord's revelation in the Sermon on the Mount. Jesus says that God, who looks at the heart, sees what is going on in the inner attitude and judges on that basis; he doesn't judge as men judge, according to what is observable from the outward life. In the Sermon on the Mount we learn that if we hold a feeling of animosity and hatred against someone, if we are bitter and resentful and filled with malice toward an individual, then we are guilty of murder, just as though we had taken a knife and plunged it into that person's breast, or shot them with a gun. If we find ourselves lustfully longing to possess the body of another, if we play with this idea over and over in our mind, and treat ourselves to a fantasy of sex, we have committed fornication or adultery. If we find ourselves filled with pride, yet we put on the appearance of being humble and considerate of others, we are guilty of the worst of sins. Pride of heart destroys humanity.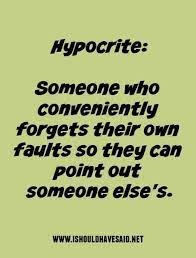 We think these things will go unnoticed, but God sees them in our heart. He sees all the actions that we conveniently have forgotten. He sees it when we cut people down, or speak with spite and sharpness, and deliberately try to hurt them. He sees it when we are unfair in our business tactics, when we are arrogant toward someone we think is on a lower social level than ourselves. He sees it when we are stubborn and uncooperative in trying to work out a tense situation. All these things God takes note of. We, who condemn these things in others, find ourselves guilty of the same things. Isn't it remarkable that when others mistreat us we always think it is most serious and requires immediate correction. But when we mistreat others, we say to them. "You're making so much out of a little thing! Why it's so trivial and insignificant."
The third way we try to elude the fact that we are guilty of the very things we accuse others of doing is by cleverly renaming things. Other people lie and cheat; we simply stretch the truth a little. Others betray; we simply are protecting our rights. Others steal; we borrow. Others have prejudices; we have convictions. Others murder and kill; we exploit and ruin. Others rape; we pollute. We cry, "Those people ought to be stoned!" Jesus says, "He that is without sin among you, let him cast the first stone," (John 8:7). Yes, we are all guilty of the same things we accuse others of doing.
Paul develops the second step of his argument in Verses 2-4. He asks two questions; here is the first:
Now we know that God's judgment against those that do such things is based on truth. So when you, a mere man, pass judgment on them and yet do the same things, do you think you will escape God's judgment? (Romans 2:2-3 NIV)
What a ridiculous ground of hope! How tenuous to hope that God, who sees all men openly and intimately, who sees not only what is on the outside but also what is on the inside, will pronounce judgment on these other people, but not on you. People will say, "How can a just and loving God permit the injustice and vileness that takes place in this world? How can he allow a tyrant like Hitler or Stalin to arise and murder millions of innocent people? How can he allow these godless regimes to come into power and crush people, usurp their rights, put thousands in prison, and spread destruction and sorrow across the land? Why does he allow these things to go on year after year? Why doesn't God judge these men?"
The question we ought to ask is, "Why didn't he judge me yesterday, when I said that sharp, caustic word that plunged like an arrow into a loved one's heart and hurt him badly? Why didn't he judge me? Why didn't he shrivel my hand when I took a pencil and cheated on my income tax? Why didn't he strike me dumb when I was gossiping on the phone this morning, sharing a tidbit that made someone look bad in someone else's eyes? Why didn't God judge that?" The God of truth and justice sees the one as well as the other. Paul asks, "Do you think that you will escape the judgment of God?" Then Paul asked the second question, the other horn of the dilemma:
Or do you show contempt for the riches of his kindness, tolerance and patience, even realizing that God's kindness should lead you to repentance? (Romans 2:4 NIV)
Paul's question is, "Why are you acting the way you are?" Why do you judge others so critically and so constantly, yet never seem to judge yourself? Surely it can't be that you think you are going to escape! If you know that God judges according to truth, you must be included in that judgment as well. If it is not that you think you'll escape his judgment, then it must be that you are treating with disdain the opportunities God gives you to repent. Why are you allowed to live? Why are you permitted to experience life, to find a new year lying ahead of you, with all its chances to correct these wrong attitudes and conditions? God's goodness, tolerance, and patience are exhibited in his giving you a chance to change, a chance to acknowledge your sins and to be forgiven.
We have to see all our life in this respect. A faithful God, judging the inner part of life, does give us these opportunities. He knows we are blind. He knows that we often struggle at recognizing what is wrong in our life, and so he gives us these opportunities to repent and change. These moments of truth are very important.
In Verses 5-11, the apostle presents the last step of his argument, and describes what lies ahead for those who refuse to face the actual condition of their lives:
But because of your stubbornness and your unrepentant heart, you are storing up wrath against yourself for the day of God's wrath, when his righteous judgment will be revealed. God "will give to each person according to what he has done." To those who by persistence in doing good seek glory, honor, and immortality, he will give eternal life. But for those who are self-seeking and who reject the truth and follow evil, there will be wrath and anger. There will be trouble and distress for every human being who does evil: first for the Jew, and then the Gentile; but glory, honor and peace for everyone who does good: first for the Jew, then for the Gentile. For God does not show favoritism. (Romans 2:5-11 NIV)
I am amazed to see in my own heart how many times I expect God to show favoritism. Even as a Christian, I expect him to overlook areas of my life without any acknowledgment on my part that they are there. I expect him to forget them without revealing to me what their true nature is. Yet the Scriptures tell us that God is constantly bringing to our attention times when we see ourselves clearly. What valuable times they are!
Paul says that when we refuse to judge these areas we are storing up wrath for ourselves. The word is "treasures." We are laying up treasures, but the treasure is wrath. This is the same word that Jesus employed when he said, "Lay up treasures for yourselves in heaven," (Matthew 6:20 KJV). We are constantly making deposits in a bank account which we must collect one of these days. In his wrath, God allows us to deteriorate as human beings. We become less than what we want to be. I think C. S. Lewis has described this very accurately. In his book, Mere Christianity, he says,
People often think of Christian morality as a kind of bargain in which God says, "If you keep a lot of rules, I'll reward you; and if you don't, I'll do the other thing." I do not think that's the best way of looking at it. I would much rather say that every time you make a choice, you are turning the central part of you, the part that chooses, into something a little different than what it was before. And, taking your life as a whole, with all your innumerable choices, all your life long you are slowly turning this central thing either into a heavenly creature or into a hellish creature; either into a creature that is in harmony with God and with other creatures and with itself, or else into one that is in a state of war and hatred with God and with its fellow creatures and with itself. To be the one kind of creature is heavenly, i.e., it is joy and peace and knowledge and power; to be the other means madness, horror, idiocy, rage, impotence, and eternal loneliness. Each of us, at each moment, is progressing to the one state or the other.
In very eloquent terms, that is saying the same thing Paul brings out here. God is a righteous God. He judges men and he assesses wrath against those who do wrong. No matter what the outward life may be like, he sees the inward heart and judges on that basis. There is a righteous judgment awaiting. It comes, in part, all through life, because we experience the wrath of God even now. But a day is coming when it all will be manifested, one way or the other.
The question Paul brings out here is this: What do you really want out of life? What are you seeking?
If you are "by persistence in doing good seeking glory and honor and immortality," i.e., if you want God's life, you want to be his kind of a person, you want to honor him and be of value to him -- if that is what you really want above everything else, then you will find it. God will give you eternal life. In the context of the whole Scripture, this means you will find your way to Jesus Christ, for he is life eternal. You will find him as your Redeemer and Lord and Savior. You will grow increasingly like him, as you judge these evil areas of life, and honestly confess them, not assuming that God will pass over them. But what do you really want?
If what you really want is not God, truth, life, glory, and immortality -- if you really want pleasure and fame and wealth and power and prominence, if you want to be the center of things and have everybody thinking of you and looking at you and serving you -- then, according to this passage, "there will be trouble and stress for every human being who does evil, first for the Jew, and then for the Gentile." God plays no favorites. Church member or pagan, civilized or savage, white, brown, red, black or yellow, it makes no difference before God.
Now if all this sounds very harsh, if it sounds unloving, it is because you have not read the passage in its context. For this is not inconsistent with the picture of a loving God, who loves humanity and wants to restore it. It is a picture of a loving God who loves us so much that he tells us the truth, and that is true love. He will not allow us to deceive ourselves, to be tricked and trapped by falling into self-deceit. He tells us the truth. There is no way out, except one, and that is what he wants us to see. God's love is helping us to see that there is only one way to deal with sin -- admit it is there, and recognize that God has already dealt with it in Christ. On that basis, God offers us full and free forgiveness. There is no other way.

Any person who thinks he will escape by taking another route, or listening to some of the other voices that try to trap us into ways of rationalizing these feelings, and accepting them on other terms rather than dealing with them as ugly sins before God, will discover ultimately that he has stored up a treasure house of wrath. That is why God tells us the truth now. God, in great love and at tremendous cost, has provided a way out. It is that we surrender self. We give up self-seeking and living for ourselves, and begin to live for the God who made us. By the power of the Lord who forgives us and restores us and makes us his own, we have heaven instead of hell. C. S. Lewis says the principle of giving up self runs all through life, from top to bottom:
Give up yourself, and you will find your real self. Lose your life, and you will save it. Submit to the death of your ambitions and your favorite wishes every day, and the death of your whole body in the end, submit with every fiber of your being, and you will find eternal life. Keep back nothing. Nothing that you have not given away will ever be really yours. Nothing in you that has not died will ever be raised from the dead. Look out for yourself and you will find, in the long run, only hatred, loneliness, despair, rage, ruin, and decay. But look for Christ, and you will find Him, and with Him, everything else thrown in.
This is the gospel. This is what this tremendous passage is aiming at, that we might realize there is no hope, none whatsoever, except in a day-by-day yielding to the plan and the program of God, as we find it in Jesus Christ our Lord.
Perhaps there are some here this morning who have seen themselves in a new light. Perhaps you have seen that you need to stop justifying and excusing yourself, and are in need of forgiveness from God just as much as though you had been a red-handed murderer. We all are.
Perhaps there are many Christians here who have realized that when we protect and allow areas of our life to be given over to this kind of judgmental condemning and criticizing of other people, we are blocking the flow of the life of God to our lives, keeping back the joy and peace that he would have us enjoy. These areas need to be judged in the Christian life as well as in the unredeemed life.
Above all else, this process is designed to make us take seriously God's way of escape. There is a way of escape: Admit your sins freely, and receive the forgiveness of God -- on the basis of the work of Jesus Christ in his death on the cross and his resurrection life available to us. (From the Ray Stedman Library)

History of the Roman Empire FYI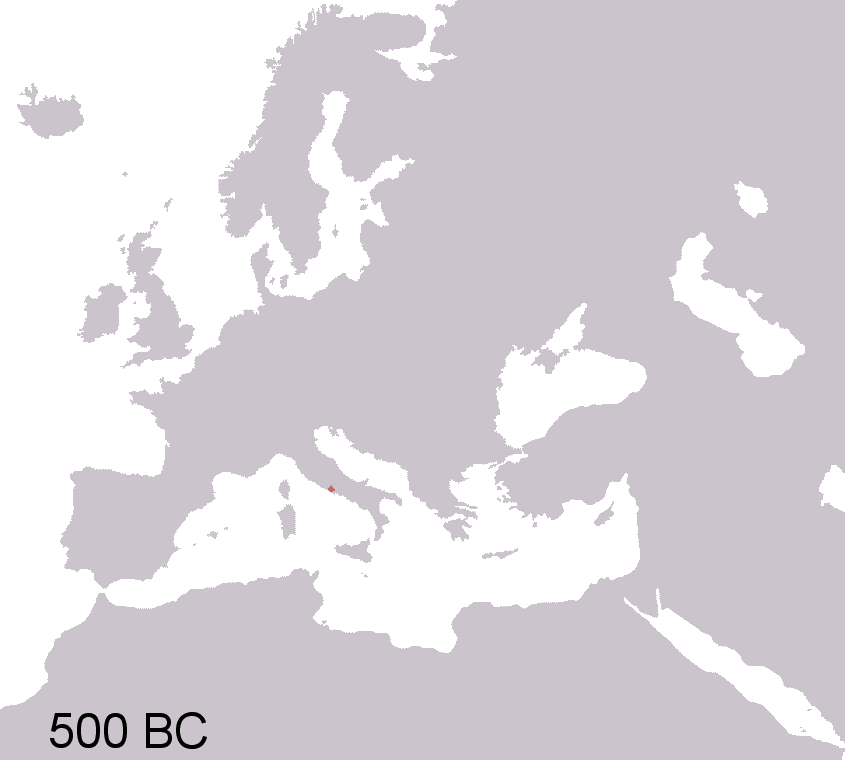 https://commons.wikimedia.org/wiki/File:Roman_Empire_map-2.gif

Romans 4-16
Romans 4

1 What then shall we say that  Abraham our  father has found according to the flesh? 2 For if Abraham was  justified by works, he has something to boast about, but not before God. 3 For what does the Scripture say?  "Abraham believed God, and it was accounted to him for righteousness." 4 Now  to him who works, the wages are not counted as grace but as debt. 5 But to him who  does not work but believes on Him who justifies  the ungodly, his faith is accounted for righteousness, 6 just as David also  describes the blessedness of the man to whom God imputes righteousness apart from works: 7 "Blessed   are  those whose lawless deeds are forgiven, And whose sins are covered; 8 Blessed is  the man to whom the Lord shall not impute sin." 9 Does this blessedness then come upon the circumcised only, or upon the uncircumcised also? For we say that faith was accounted to Abraham for righteousness. 10 How then was it accounted? While he was circumcised, or uncircumcised? Not while circumcised, but while uncircumcised. 11 And  he received the sign of circumcision, a seal of the righteousness of the faith which he  had  while  still uncircumcised, that  he might be the father of all those who believe, though they are uncircumcised, that righteousness might be imputed to them also, 12 and the father of circumcision to those who not only are of the circumcision, but who also walk in the steps of the faith which our father  Abraham had  while still uncircumcised. 13 For the promise that he would be the  heir of the world was not to Abraham or to his seed through the law, but through the righteousness of faith. 14For  if those who are of the law are heirs, faith is made void and the promise made of no effect, 15 because  the law brings about wrath; for where there is no law there  is no transgression. 16 Therefore it  is of faith that it  might  be  according to grace,  so that the promise might be sure to all the seed, not only to those who are of the law, but also to those who are of the faith of Abraham,  who is the father of us all 17 as it is written,  "I have made you a father of many nations") in the presence of Him whom he believed—God,  who gives life to the dead and calls those  things which do not exist as though they did; 18 who, contrary to hope, in hope believed, so that he became the father of many nations, according to what was spoken,  "So shall your descendants be." 19 And not being weak in faith,  he did not consider his own body, already dead (since he was about a hundred years old),  and the deadness of Sarah's womb. 20He did not waver at the promise of God through unbelief, but was strengt hened in faith, giving glory to God, 21 and being fully convinced that what He had promised  He was also able to perform. 22 And therefore  "it was accounted to him for righteousness." 23 Now  it was not written for his sake alone that it was imputed to him, 24 but also for us. It shall be imputed to us who believe  in Him who raised up Jesus our Lord from the dead, 25 who was delivered up because of our offenses, and  was raised because of our justification.

Romans 5

Therefore,  having been justified by faith, we have  peace with God through our Lord Jesus Christ, 2 through whom also we have access by faith into this grace in which we stand, and  rejoice in hope of the glory of God. 3And not only that, but  we also glory in tribulations, knowing that tribulation produces perseverance; 4 and perseverance, character; and character, hope. 5 Now hope does not disappoint,  because the love of God has been poured out in our hearts by the Holy Spirit who was given to us. 6 For when we were still without strength, in due time  Christ died for the ungodly. 7 For scarcely for a righteous man will one die; yet perhaps for a good man someone would even dare to die. 8 But  God demonstrates His own love toward us, in that while we were still sinners, Christ died for us. 9 Much more then, having now been justified  by His blood, we shall be saved  from wrath through Him. 10 For  if when we were enemies  we were reconciled to God through the death of His Son, much more, having been reconciled, we shall be saved  by His life. 11And not only that, but we also rejoice in God through our Lord Jesus Christ, through whom we have now received the reconciliation. 12 Therefore, just as  through one man sin entered the world, and  death through sin, and thus death spread to all men, because all sinned— 13 (For until the law sin was in the world, but  sin is not imputed when there is no law. 14 Nevertheless death reigned from Adam to Moses, even over those who had not sinned according to the likeness of the transgression of Adam,  who is a type of Him who was to come. 

15 But the free gift is not like the offense. For if by the one man's offense many died, much more the grace of God and the gift by the grace of the one Man, Jesus Christ, abounded  to many. 16And the gift is not like that  which  came through the one who sinned. For the judgment which  came from one offense  resulted in condemnation, but the free gift which  came from many offenses resulted in justification. 17 For if by the one man's offense death reigned through the one, much more those who receive abundance of grace and of the gift of righteousness will reign in life through the One, Jesus Christ.) 18 Therefore, as through one man's offense judgment came to all men, resulting in condemnation, even so through  one Man's righteous act the  free gift came to all men, resulting in justification of life. 19 For as by one man's disobedience many were made sinners, so also by  one Man's obedience many will be made righteous. 20 Moreover  the law entered that the offense might abound. But where sin abounded, grace  abounded much more, 21so that as sin reigned in death, even so grace might reign through righteousness to eternal life through Jesus Christ our Lord.

Romans 6

1 What shall we say then?  Shall we continue in sin that grace may abound? 2 Certainly not! How shall we who  died to sin live any longer in it? 3 Or do you not know that  as many of us as were baptized into Christ Jesus  were baptized into His death? 4 Therefore we were  buried with Him through baptism into death, that  just as Christ was raised from the dead by  the glory of the Father,  even so we also should walk in newness of life. 5 For if we have been united together in the likeness of His death, certainly we also shall be in  the  likeness of His resurrection, 6 knowing this, that  our old man was crucified with Him, that  the body of sin might be done away with, that we should no longer be slaves of sin. 7 For  he who has died has been freed from sin. 8 Now  if we died with Christ, we believe that we shall also live with Him, 9 knowing that  Christ, having been raised from the dead, dies no more. Death no longer has dominion over Him. 10 For the  death that He died,  He died to sin once for all; but the  life that He lives,  He lives to God. 11 Likewise you also, reckon yourselves to be  dead indeed to sin, but  alive to God in Christ Jesus our Lord. 12 Therefore do not let sin reign in your mortal body, that you should obey it in its lusts. 13 And do not present your  members as instruments of unrighteousness to sin, but  present yourselves to God as being alive from the dead, and your members as instruments of righteousness to God. 14 For  sin shall not have dominion over you, for you are not under law but under grace. From Slaves of Sin to Slaves of God 15 What then? Shall we sin  because we are not under law but under grace? Certainly not! 16 Do you not know that  to whom you present yourselves slaves to obey, you are that one's slaves whom you obey, whether of sin leading to death, or of obedience leading to righteousness? 17 But God be thanked that though you were slaves of sin, yet you obeyed from the heart that form of doctrine to which you were delivered.  18 And  having been set free from sin, you became slaves of righteousness. 19 I speak in human terms because of the weakness of your flesh. For just as you presented your members as slaves of uncleanness, and lawlessness leading to more lawlessness, so now present your members as slaves of righteousness for holiness. 20 For when you were  slaves of sin, you were free in regard to righteousness. 21 What fruit did you have then in the things of which you are now ashamed? For  the end of those things is death. 22 But now  having been set free from sin, and having become slaves of God, you have your fruit to holiness, and the end, everlasting life. 23 For  the wages of sin is death, but  the gift of God is eternal life in Christ Jesus our Lord.
Romans 7

1 Or do you not know, brethren (for I speak to those who know the law), that the law has dominion over a man as long as he lives? For the woman who has a husband is bound by the law to her husband as long as he lives. But if the husband dies, she is released from the law of her husband. 3 So then  if, while her husband lives, she marries another man, she will be called an adulteress; but if her husband dies, she is free from that law, so that she is no adulteress, though she has married another man. 4Therefore, my brethren, you also have become  dead to the law through the body of Christ, that you may be married to another—to Him who was raised from the dead, that we should  bear fruit to God. For when we were in the flesh, the sinful passions which were aroused by the law  were at work in our members to bear fruit to death.

6 But now we have been delivered from the law, having died to what we were held by, so that we should serve  in the newness of the Spirit and not in the oldness of the letter. in's 7 What shall we say then? Is the law sin? Certainly not! On the contrary,  I would not have known sin except through the law. For I would not have known covetousness unless the law had said,  "You shall not covet." 8 But  sin, taking opportunity by the commandment, produced in me all manner  of  evil desire. For  apart from the law sin was dead. 9 I was alive once without the law, but when the commandment came, sin revived and I died. 10 And the commandment,  which was to bring life, I found to bring death. 11 For sin, taking occasion by the commandment, deceived me, and by it killed me. 12 Therefore the law is holy, and the commandment holy and just and good. 13 Has then what is good become death to me? Certainly not! But sin, that it might appear sin, was producing death in me through what is good, so that sin through the commandment might become exceedingly sinful. 14 For we know that the law is spiritual, but I am carnal,  sold under sin. 15 For what I am doing, I do not understand. For what I will to do, that I do not practice; but what I hate, that I do. 16 If, then, I do what I will not to do, I agree with the law that it  is good. 17 But now, it  is no longer I who do it, but sin that dwells in me. 18 For I know that  in me (that is, in my flesh) nothing good dwells; for to will is present with me, but how to perform what is good I do not find. 19 For the good that I will to  do, I do not do; but the evil I will not to  do, that I practice. 20 Now if I do what I will not to  do, it is no longer I who do it, but sin that dwells in me. 21 I find then a law, that evil is present with me, the one who wills to do good. 22 For I  delight in the law of God according to  the inward man. 23 But  I see another law in  my members, warring against the law of my mind, and bringing me into captivity to the law of sin which is in my members. 24 O wretched man that I am! Who will deliver me  from this body of death? 25 I thank God—through Jesus Christ our Lord! So then, with the mind I myself serve the law of God, but with the flesh the law of sin.




Romans 8

1 There  is therefore now no condemnation to those who are in Christ Jesus,  who do not walk according to the flesh, but according to the Spirit. 2 For  the law of  the Spirit of life in Christ Jesus has made me free from  the law of sin and death. 3 For  what the law could not do in that it was weak through the flesh,  God did by sending His own Son in the likeness of sinful flesh, on account of sin: He condemned sin in the flesh, 4 that the righteous requirement of the law might be fulfilled in us who  do not walk according to the flesh but according to the Spirit. 5 For  those who live according to the flesh set their minds on the things of the flesh, but those who  live according to the Spirit,  the things of the Spirit. 6 For  to be carnally minded is death, but to be spiritually minded is life and peace. 7 Because  the carnal mind is enmity against God; for it is not subject to the law of God,  nor indeed can be. 8 So then, those who are in the flesh cannot please God. 9 But you are not in the flesh but in the Spirit, if indeed the Spirit of God dwells in you. Now if anyone does not have the Spirit of Christ, he is not His. 10 And if Christ is in you, the body is dead because of sin, but the Spirit is life because of righteousness. 11 But if the Spirit of  Him who raised Jesus from the dead dwells in you,  He who raised Christ from the dead will also give life to your mortal bodies through His Spirit who dwells in you. 12 Therefore, brethren, we are debtors—not to the flesh, to live according to the flesh. 13 For if you live according to the flesh you will die; but if by the Spirit you  put to death the deeds of the body, you will live. 14 For  as many as are led by the Spirit of God, these are sons of God. 15 For  you did not receive the spirit of bondage again  to fear, but you received the  Spirit of adoption by whom we cry out,  "Abba, Father." 16 The Spirit Himself bears witness with our spirit that we are children of God, 17 and if children, then  heirs—heirs of God and joint heirs with Christ,  if indeed we suffer with Him, that we may also be glorified together. 13 Has then what is good become death to me? Certainly not! But sin, that it might appear sin, was producing death in me through what is good, so that sin through the commandment might become exceedingly sinful. 14 For we know that the law is spiritual, but I am carnal,  sold under sin. 15 For what I am doing, I do not understand.  For what I will to do, that I do not practice; but what I hate, that I do. 16 If, then, I do what I will not to do, I agree with the law that it  is good. 17 But now, it  is no longer I who do it, but sin that dwells in me. 18 For I know that  in me (that is, in my flesh) nothing good dwells; for to will is present with me, but how to perform what is good I do not find. 19 For the good that I will to  do, I do not do; but the evil I will not to  do, that I practice. 20 Now if I do what I will not to  do, it is no longer I who do it, but sin that dwells in me. 21 I find then a law, that evil is present with me, the one who wills to do good. 22 For I  delight in the law of God according to  the inward man. 23 But  I see another law in  my members, warring against the law of my mind, and bringing me into captivity to the law of sin which is in my members. 24 O wretched man that I am! Who will deliver me  from this body of death? 25 I thank God—through Jesus Christ our Lord! So then, with the mind I myself serve the law of God, but with the flesh the law of sin.

Romans 9

1 I  tell the truth in Christ, I am not lying, my conscience also bearing me witness in the Holy Spirit, 2 that I have great sorrow and continual grief in my heart. 3 For  I could wish that I myself were accursed from Christ for my brethren, my countrymen according to the flesh, 4 who are Israelites,  to whom pertain the adoption,  the glory,  the covenants,  the giving of the law,  the service of God, and  the promises; 5 of whom are the fathers and from  whom, according to the flesh, Christ came,  who is over all, the eternally blessed God. Amen. 6 But it is not that the word of God has taken no effect. For  they are not all Israel who are of Israel, 7 nor are they all children because they are the seed of Abraham; but,  "In Isaac your seed shall be called." 8 That is, those who are the children of the flesh, these are not the children of God; but  the children of the promise are counted as the seed. 9 For this is the word of promise:  "At this time I will come and Sarah shall have a son." 10 And not only this, but when  Rebecca also had conceived by one man, even by our father Isaac s11 (for the children not yet being born, nor having done any good or evil, that the purpose of God according to election might stand, not of works but of  Him who calls), 12 it was said to her,  "The older shall serve the younger." 13 As it is written,  "Jacob I have loved, but Esau I have hated." 14 What shall we say then?  Is  there unrighteousness with God? Certainly not! 15 For He says to Moses,  "I will have mercy on whomever I will have mercy, and I will have compassion on whomever I will have compassion." 16 So then it  is not of him who wills, nor of him who runs, but of God who shows mercy. 17 For  the Scripture says to the Pharaoh,  "For this very purpose I have raised you up, that I may show My power in you, and that My name may be declared in all the earth." 18 Therefore He has mercy on whom He wills, and whom He wills He  hardens. 19 You will say to me then, "Why does He still find fault? For  who has resisted His will?" 20 But indeed, O man, who are you to reply against God?  Will the thing formed say to him who formed it, "Why have you made me like this?" 21 Does not the  potter have power over the clay, from the same lump to make  one vessel for honor and another for dishonor? 22 What if God, wanting to show His wrath and to make His power known, endured with much longsuffering  the vessels of wrath  prepared for destruction, 23 and that He might make known  the riches of His glory on the vessels of mercy, which He had  prepared beforehand for glory, 24 even us whom He  called,  not of the Jews only, but also of the Gentiles? 25 As He says also in Hosea: "I will call them My people, who were not My people, And her beloved, who was not beloved." 26 "And  it shall come to pass in the place where it was said to them, 'You are not My people,' There they shall be called sons of the living God." 27 Isaiah also cries out concerning Israel: "Though the number of the children of Israel be as the sand of the sea, The remnant will be saved. 28 For He will finish the work and cut it short in righteousness, Because the Lord will make a short work upon the earth." 29 And as Isaiah said before: "Unless the Lord of Sabaoth had left us a seed, We would have become like Sodom, And we would have been made like Gomorrah." 30 What shall we say then?  That Gentiles, who did not pursue righteousness, have attained to righteousness,  even the righteousness of faith; 31 but Israel,  pursuing the law of righteousness,  has not attained to the law of righteousness.32 Why? Because they  did not seek  it by faith, but as it were, by the works of the law. For  they stumbled at that stumbling stone.33 As it is written: "Behold, I lay in Zion a stumbling stone and rock of offense, And  whoever believes on Him will not be put to shame."
Romans 10

1 Brethren, my heart's desire and prayer to God for Israel is that they may be saved. 2 For I bear them witness  that they have a zeal for God, but not according to knowledge. 3 For they being ignorant of  God's righteousness, and seeking to establish their own  righteousness, have not submitted to the righteousness of God. 4 For  Christ is the end of the law for righteousness to everyone who believes. 5 For Moses writes about the righteousness which is of the law,  "The man who does those things shall live by them." 6 But the righteousness of faith speaks in this way,  "Do not say in your heart, "Who will ascend into heaven?' " (that is, to bring Christ down from  above) 7 or,  " 'Who will descend into the abyss?' " (that is, to bring Christ up from the dead).  But what does it say?  "The word is near you, in your mouth and in your heart" (that is, the word of faith which we preach): ß9 that  if you confess with your mouth the Lord Jesus and believe in your heart that God has raised Him from the dead, you will be saved. 10 For with the heart one believes unto righteousness, and with the mouth confession is made unto salvation. 11 For the Scripture says, "Whoever believes on Him will not be put to shame." 12 For  there is no distinction between Jew and Greek, for  the same Lord over all  is rich to all who call upon Him. 13 For  "whoever calls  on the name of the Lord shall be saved." 14 How then shall they call on Him in whom they have not believed? And how shall they believe in Him of whom they have not heard? And how shall they hear  without a preacher? 15 And how shall they preach unless they are sent? As it is written: "How beautiful are the feet of those who preach the gospel of peace, Who bring glad tidings of good things!" 16 But they have not all obeyed the gospel. For Isaiah says,  "Lord, who has believed our report?" 17 So then faith comes by hearing, and hearing by the word of God. 18 But I say, have they not heard? Yes indeed: "Their sound has gone out to all the earth, And their words to the ends of the world." 19 But I say, did Israel not know? First Moses says: "I will provoke you to jealousy by those  who  are not a nation, I will move you to anger by a  foolish nation." 20 But Isaiah is very bold and says: "I was found by those who did not seek Me; was made manifest to those who did not ask for Me." 21 But to Israel he says: "All day long I have stretched out My hands To a disobedient and contrary people."

Romans 11

1I say then,  has God cast away His people?  Certainly not! For  I also am an Israelite, of the seed of Abraham, of the tribe of Benjamin. 2 God has not cast away His people whom  He foreknew. Or do you not know what the Scripture says of Elijah, how he pleads with God against Israel, saying, 3 "Lord, they have killed Your prophets and torn down Your altars, and I alone am left, and they seek my life"? 4 But what does the divine response say to him?  "I have reserved for Myself seven thousand men who have not bowed the knee to Baal." 5 Even so then, at this present time there is a remnant according to the election of grace. 6 And  if by grace, then it  is no longer of works; otherwise grace is no longer grace. But if it  is of works, it is no longer grace; otherwise work is no longer work. 7 What then?  Israel has not obtained what it seeks; but the elect have obtained it, and the rest were  blinded. 8 Just as it is written: "God has given them a spirit of stupor, Eyes that they should not see And ears that they should not hear, To this very day." 9 And David says: "Let their table become a snare and a trap, A stumbling bloc k and a recompense to them. 10 Let their eyes be darkened, so that they do not see, And bow down their back always." 11 I say then, have they stumbled that they should fall? Certainly not! But through their fall, to provoke them to  jealousy, salvation has  come to the Gentiles. 12 Now if their fall is riches for the world, and their failure riches for the Gentiles, how much more their fullness! 13 For I speak to you Gentiles; inasmuch as I am an apostle to the Gentiles, I magnify my ministry, 14 if by any means I may provoke to jealousy those  who  are my flesh and  save some of them. 15 For if their being cast away is the reconciling of the world, what will their acceptance be but life from the dead? 16 For if  the firstfruit is holy, the lump is also holy; and if the root is holy, so are the branches. 17 And if  some of the branches were broken off,  and you, being a wild olive tree, were grafted in among them, and with them became a partaker of the root and fatness of the olive tree, 18 do not boast against the branches. But if you do boast, remember that you do not support the root, but the root supports you. 19 You will say then, "Branches were broken off that I might be grafted in." 20 Well said. Because of unbelief they were broken off, and you stand by faith. Do not be haughty, but fear. 21 For if God did not spare the natural branches, He may not spare you either. 22 Therefore consider the goodness and severity of God: on those who fell, severity; but toward you, goodness,  if you continue in His goodness. Otherwise  you also will be cut off. 23 And they also,  if they do not continue in unbelief, will be grafted in, for God is able to graft them in again. 24 For if you were cut out of the olive tree which is wild by nature, and were grafted contrary to nature into a cultivated olive tree, how much more will these, who are natural branches,be grafted into their own olive tree? 28 Concerning the gospel they  are enemies for your sake, but concerning the election they  are  beloved for the sake of the fathers. 29 For the gifts and the calling of God are irrevocable. 30For as you  were once disobedient to God, yet have now obtained mercy through their disobedience, 31 even so these also have now been disobedient, that through the mercy shown you they also may obtain mercy. 32 For God has committed them  all to disobedience, that He might have mercy on all. 33 Oh, the depth of the riches both of the wisdom and knowledge of God! How unsearchable are His judgments and His ways past finding out! 34 "For who has known the  mind of the Lord? Or  who has become His counselor?" 35 "Or  who has first given to Him And it shall be repaid to him?" 36 For  of Him and through Him and to Him are all things, whom be glory forever. Amen.

Romans 12

1 I  beseech you therefore, brethren, by the mercies of God, that you present your bodies  a living sacrifice, holy, acceptable to God, which  is your reasonable service. 2 And  do not be conformed to this world, but  be transformed by the renewing of your mind, that you may  prove what is that good and acceptable and perfect will of God. 3 For I say,  through the grace given to me, to everyone who is among you, not to think of  himself more highly than he ought to think, but to think soberly, as God has dealt  to each one a measure of faith. 4For  as we have many members in one body, but all the members do not have the same function, 5 so  we, being many, are one body in Christ, and individually members of one another. 6 Having then gifts differing according to the grace that is  given to us, let  us  use  them: if prophecy, let  us  prophesy in proportion to our faith; 7 or ministry, let  us  use  it in our ministering;  he who teaches, in teaching; 8 he who exhorts, in exhortation;  he who gives, with liberality;  he who leads, with diligence; he who shows mercy, with cheerfulness. 9 Let love be without hypocrisy. Abhor what is evil. Cling to what is good. 10 Be kindly affectionate to one another with brotherly love,  in honor giving preference to one another; 11 not lagging in diligence, fervent in spirit, serving the Lord; 12 rejoicing in hope,  patient in tribulation,  continuing steadfastly in prayer; 13 distributing to the needs of the saints,  given to hospitality. 14 Bless those who persecute you; bless and do not curse. 15 Rejoice with those who rejoice, and weep with those who weep. 16 Be of the same mind toward one another.  Do not set your mind on high things, but associate with the humble. Do not be wise in your own opinion. 17 Repay no one evil for evil.  Have regard for good things in the sight of all men. 18 If it is possible, as much as depends on you,  live peaceably with all men. 19 Beloved, do not avenge yourselves, but rather give place to wrath; for it is written,  "Vengeance is Mine, I will repay," says the Lord. 20 Therefore "If your enemy is hungry, feed him; If he is thirsty, give him a drink; For in so doing you will heap coals of fire on his head." Do not be overcome by evil, but  overcome evil with good.
Romans 13
1 Let every soul be  subject to the governing authorities. For there is no authority except from God, and the authorities that exist are appointed by God. 2 Therefore whoever resists  the authority resists the ordinance of God, and those who resist will bring judgment on themselves. 3 For rulers are not a terror to good works, but to evil. Do you want to be unafraid of the authority?  Do what is good, and you will have praise from the same. For he is God's minister to you for good. But if you do evil, be afraid; for he does not bear the sword in vain; for he is God's minister, an avenger to execute wrath on him who practices evil. 5 Therefore  you must be subject, not only because of wrath  but also for conscience' sake. 6 For because of this you also pay taxes, for they are God's ministers attending continually to this very thing. 7 Render therefore to all their due: taxes to whom taxes are due, customs to whom customs, fear to whom fear, honor to whom honor. 8 Owe no one anything except to love one another, for  he who loves another has fulfilled the law. 9 For the commandments,  "You shall not commit adultery," "You shall not murder," "You shall not steal," "You shall not bear false witness," "You shall not covet," and if there  is any other commandment, are all summed up in this saying, namely,  "You shall love your neighbor as yourself." 10 Love does no harm to a neighbor; therefore  love is the fulfillment of the law. 11 And do this, knowing the time, that now it  is high time  to awake out of sleep; for now our salvation is nearer than when we first believed. 12 The night is far spent, the day is at hand.  Therefore let us cast off the works of darkness, and let us put on the armor of light. 13 Let us walk properly, as in the day,  not in revelry and drunkeness.
Romans 14
1 Receive  one who is weak in the faith, but not to disputes over doubtful things. 2 For one believes he  may eat all things, but he who is weak eats only vegetables. 3 Let not him who eats despise him who does not eat, and  let not him who does not eat judge him who eats; for God has received him. 4 Who are you to judge another's servant? To his own master he stands or falls. Indeed, he will be made to stand, for God is able to make him stand. 5 One person esteems one day above another; another esteems every day alike. Let each be fully convinced in his own mind. 6 He who  observes the day, observes it to the Lord; and he who does not observe the day, to the Lord he does not observe it. He who eats, eats to the Lord, for  he gives God thanks; and he who does not eat, to the Lord he does not eat, and gives God thanks. 7 For  none of us lives to himself, and no one dies to himself. 8 For if we  live, we live to the Lord; and if we die, we die to the Lord. Therefore, whether we live or die, we are the Lord's. 9 For  to this end Christ died and rose and lived again, that He might be  Lord of both the dead and the living. 10 But why do you judge your brother? Or why do you show contempt for your brother? For  we shall all stand before the judgment seat of Christ. 11 For it is written: "As I live, says the Lord, Every knee shall bow to Me, And every tongue shall confess to God." 12 So then  each of us shall give account of himself to God. 13 Therefore let us not judge one another anymore, but rather resolve this,  not to put a stumbling block or a cause to fall in our brother's way. 14 I know and am convinced by the Lord Jesus that there is nothing unclean of itself; but to him who considers anything to be unclean, to him it  is unclean. 15 et if your brother is grieved because of your food, you are no longer walking in love.  Do not destroy with your food the one for whom Christ died. 16 Therefore do not let your good be spoken of as evil; s17 for the kingdom of God is not eating and drinking, but righteousness and  peace and joy in the Holy Spirit. 18 For he who serves Christ in these things  is acceptable to God and approved by men. 19 Therefore let us pursue the things which  make for peace and the things by which  one may edify another. 20 Do not destroy the work of God for the sake of food.  All things indeed are pure,  but it  is evil for the man who eats with offense. 21 It  is good neither to eat  meat nor drink wine nor do  anything by which your brother stumbles or is offended or is made weak. 2 Do you have faith? Have it to yourself before God.  Happy is he who does not condemn himself in what he approves. 23 But he who doubts is condemned if he eats, because he  does not eat from faith; for  whatever is not from faith is sin.
Romans 15
1 We then who are strong ought to bear with the scruples of the weak, and not to please ourselves. 2 Let each of us please his neighbor for his good, leading to edification. 3 For even Christ did not please Himself; but as it is written,  "The reproaches of those who reproached You fell on Me." 4 For  whatever things were written before were written for our learning, that we through the patience and comfort of the Scriptures might have hope. 5 Now may the God of patience and comfort grant you to be like-minded toward one another, according to Christ Jesus, 6 that you may  with one mind and one mouth glorify the God and Father of our Lord Jesus Christ. 7 Therefore  receive one another, just  as Christ also received us, to the glory of God. 8 Now I say that  Jesus Christ has become a servant to the circumcision for the truth of God,  to confirm the promises made to the fathers, 9 and  that the Gentiles might glorify God for His mercy, as it is written: "For this reason I will confess to You among the Gentiles, And sing to Your name." 10 And again he says: "Rejoice, O Gentiles, with His people!" 11 And again: "Praise the Lord, all you Gentiles! Laud Him, all you peoples!" 12 And again, Isaiah says: "There shall be a root of Jesse; And He who shall rise to reign over the Gentiles, In Him the Gentiles shall hope." 13 Now may the God of hope fill you with all joy and peace in believing, that you may abound in hope by the power of the Holy Spirit. From Jerusalem to Illyricum 14 Now  I myself am confident concerning you, my brethren, that you also are full of goodness,  filled with all knowledge, able also to admonish one another. 15 Nevertheless, brethren, I have written more boldly to you on some points, as reminding you,  because of the grace given to me by God, 16 that  I might be a minister of Jesus Christ to the Gentiles, ministering the gospel of God, that the  offering of the Gentiles might be acceptable, sanctified by the Holy Spirit. 17 Therefore I have reason to glory in Christ Jesus in the things which pertain to God. 18 For I will not dare to speak of any of those things  which Christ has not accomplished through me, in word and deed, to make the Gentiles obedient— 19 in mighty signs and wonders, by the power of the Spirit of God, so that from Jerusalem and round about to Illyricum I have fully preached the gospel of Christ. 20 And so I have made it my aim to preach the gospel, not where Christ was named,  lest I should build on another man's foundation, 21 but as it is written: "To whom He was not announced, they shall see; And those who have not heard shall understand." 22 For this reason I also have been much hindered from coming to you. 23 But now no longer having a place in these parts, and  having a great desire these many years to come to you, 24 whenever I journey to Spain, I shall come to you. For I hope to see you on my journey, and to be helped on my way there by you, if first I may enjoy your company for a while. 25 But now I am going to Jerusalem to minister to the saints. 26 For it pleased those from Macedonia and Achaia to make a certain contribution for the poor among the saints who are in Jerusalem. 27 It pleased them indeed, and they are their debtors. For  if the Gentiles have been partakers of their spiritual things,  their duty is also to minister to them in material things. 8 Therefore, when I have performed this and have sealed to them  this fruit, I shall go by way of you to Spain. 29 But I know that when I come to you, I shall come in the fullness of the blessing of the gospel of Christ.b30 Now I beg you, brethren, through the Lord Jesus Christ, and  through the love of the Spirit,  that you strive together with me in prayers to God for me, 31 that I may be delivered from those in Judea who do not believe, and that  my service for Jerusalem may be acceptable to the saints, 32 that I may come to you with joy  by the will of God, and may  be refreshed together with you. 33 Now  the God of peace be with you all. Amen.
Romans 16
1 I commend to you Phoebe our sister, who is a servant of the church in  Cenchrea, 2 that you may receive her in the Lord  in a manner worthy of the saints, and assist her in whatever business she has need of you; for indeed she has been a helper of many and of myself also. 3 Greet Priscilla and Aquila, my fellow workers in Christ Jesus, 4 who risked their own necks for my life, to whom not only I give thanks, but also all the churches of the Gentiles. 5 Likewise greet the church that is in their house. Greet my beloved Epaenetus, who is  the firstfruits of Achaia to Christ. 6 Greet Mary, who labored much for us. 7 Greet Andronicus and Junia, my countrymen and my fellow prisoners, who are of note among the  apostles, who also  were in Christ before me. 8 Greet Amplias, my beloved in the Lord. 9 Greet Urbanus, our fellow worker in Christ, and Stachys, my beloved. 10 Greet Apelles, approved in Christ. Greet those who are of the household of Aristobulus. 11 Greet Herodion, my countryman. Greet those who are of the household of Narcissus who are in 12 Greet Tryphena and Tryphosa, who have labored in the Lord. Greet the beloved Persis, who labored much in the Lord. 13 Greet Rufus,  chosen in the Lord, and his mother and mine. 14 Greet Asyncritus, Phlegon, Hermas, Patrobas, Hermes, and the brethren who are with them. 15 Greet Philologus and Julia, Nereus and his sister, and Olympas, and all the saints who are with them. 16 Greet one another with a holy kiss. The churches of Christ greet you. 17 Now I urge you, brethren, note those  who cause divisions and offenses, contrary to the doctrine which you learned, and  avoid them. 18 For those who are such do not serve our Lord Jesus Christ, but  their own belly, and  by smooth words and flattering speech deceive the hearts of the simple. 19 For  your obedience has become known to all. Therefore I am glad on your behalf; but I want you to be  wise in what is good, and simple concerning evil. 20 And  the God of peace  will crush Satan under your feet shortly. The grace of our Lord Jesus Christ be with you. Amen. 21 Timothy, my fellow worker, and  Lucius,  Jason, and  Sosipater, my countrymen, greet you. 22 I, Tertius, who wrote this epistle, greet you in the Lord. 23 Gaius, my host and the  host of the whole church, greets you.  Erastus, the treasurer of the city, greets you, and Quartus, a brother. 24 The grace of our Lord Jesus Christ be with you all. Amen. 25 Now  to Him who is able to establish you  according to my gospel and the preaching of Jesus Christ,  according to the revelation of the mystery  kept secret since the world began 26 but  now made manifest, and by the prophetic Scriptures made known to all nations, according to the commandment of the everlasting God, for  obedience to the faith— 27 to  God, alone wise, be glory through Jesus Christ forever. Amen.
The entire Text of Romans has been added here because of today's serious Bible illiteracy.



Miscellaneous Related Reading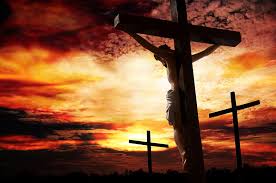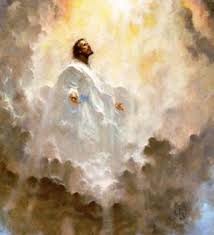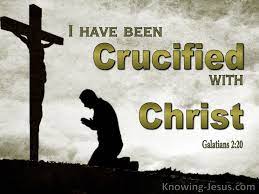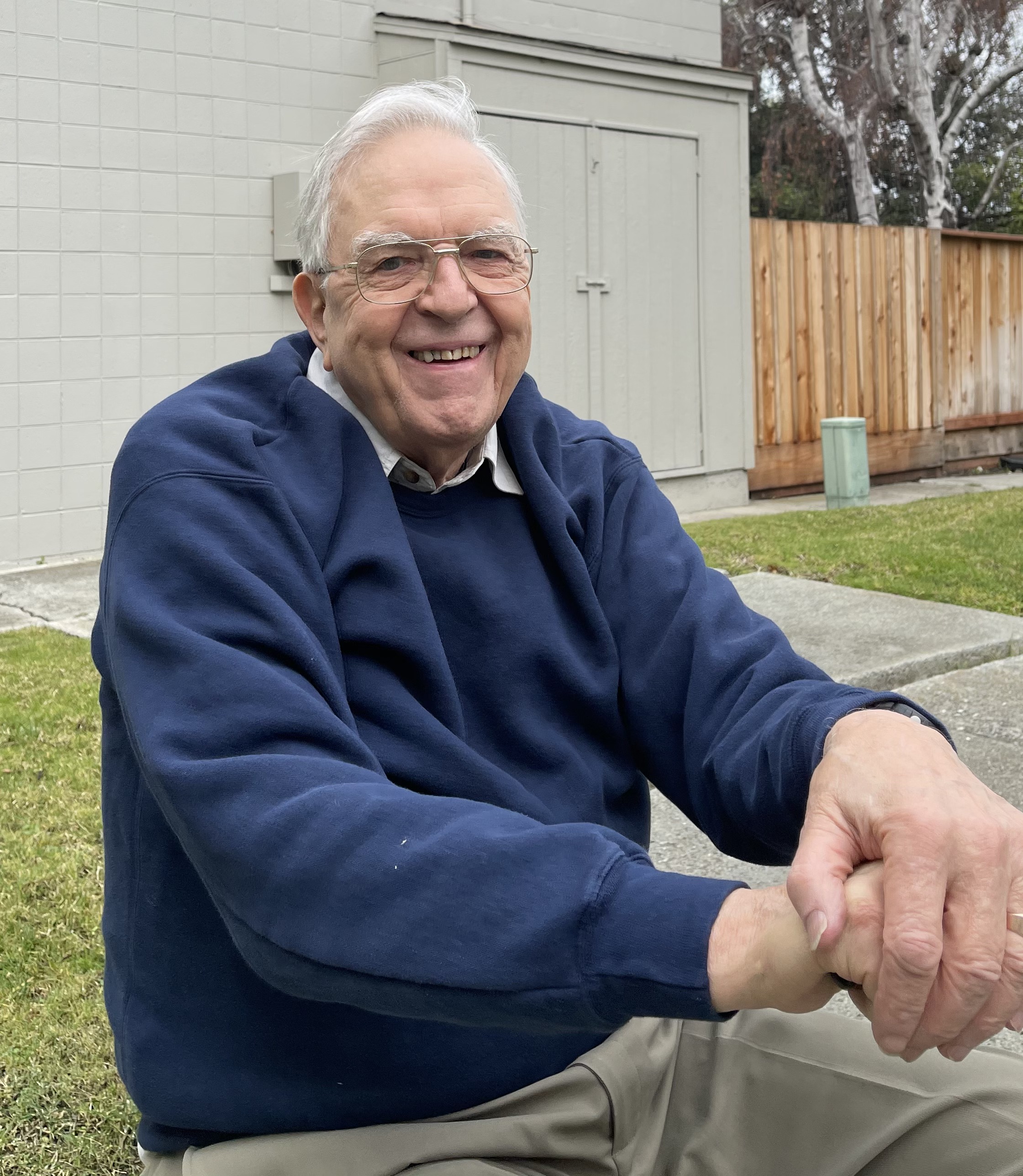 Notes by Lambert Dolphin 

Lambert's Main Library 
Email Lambert Dolphin
Archive for Newsletters

Library Annex (800+ new articles since 2018)  
Help Thyself. No Charge.


July 1, 2021, March 7, 2022. March 20, 2023. June 13, 2023. September 28, 2023.