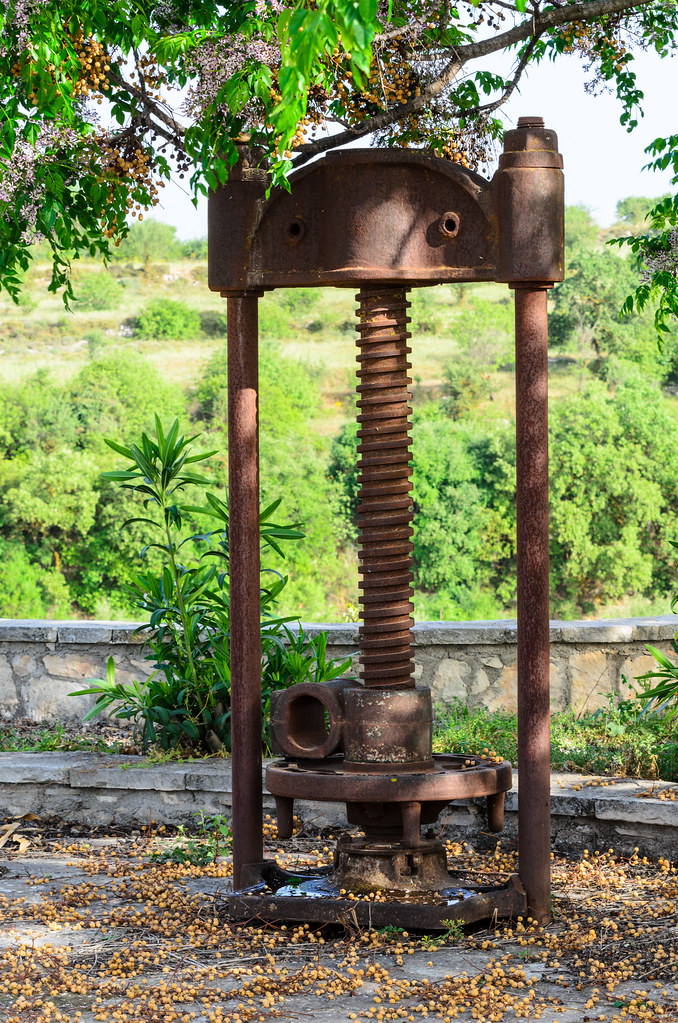 Screws are being Tightened


The Covid Lockdown was, I believe, from God, to get the attention of Christians: "Seek the Lord while He may be found."  That strategy hasn't worked. God's people are more self-centered now than ever. This is hardly the eager longing of a bride anticipating rescue by her beloved bridegroom. Probably only 10 Percent of Americans currently can be considered true Christians. That is, they have a personal relationship with Jesus and live for Him. There are of course many secret Christians hiding in the woodwork. Many more will come to know Jesus eventually--when pressed. See The Church Papers. The living God, who created everything, and Who owns the universe, must ultimately reward the good and punish the evil. When engaged in judging mankind, God first judges His own people, then everyone else. God's judgments of His people are not punitive, but intended to heal, to redeem and to restore.
If you are a follower of Jesus, start talking about Him, His plan, His character, His goals. Stop your preoccupation with a dying world which is on the road to destruction!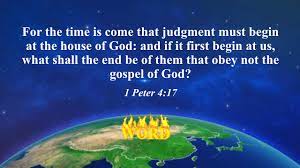 "For the time has come for judgment to begin at the house of God;
and if it begins with us first, what will be the end of those who do not obey the gospel of God? Now 

"If the righteous one is scarcely saved,
Where will the ungodly and the sinner appear?"

Therefore let those who suffer according to the will of God commit their souls to Him in doing good, as to a faithful Creator."
(1 Peter 4:17-19)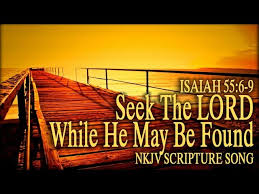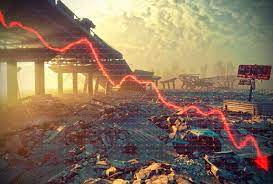 The coming economic collapse is surely a judgment on God's people first of all: to get our attention. (God says what He means and means what He says). The present age of the calling out of a group of gentiles for His name will end with the removal of the true church. Jesus began building His glorious church at Pentecost in AD 33. While this has been taking place, Israel, God's covenant nation has been temporarily sidelined.
After the rapture, God will proceed with the judgment of the world. Jesus can't kidnap his bride against her will. And a contaminated people can't be allowed to bring our junk into God's pristine garden paradise.  The Rapture is supposed to be a joyful gathering of a faithful Bride who loves her Bridegroom with her whole mind and soul and heart. Few Christians today know anything about the "Blessed Hope" of Christ's Second Advent.
The Rapture is a fixed date on God's calendar and it will happen whether everyone is ready or not! See The Bema Starts Now. The Covid Lockdown and the Coming Economic Distress are surely to wake up the remnant of believers at a late hour of history. The Greek word harpazo, translate "rapture" in the New Testament implies a catching away, a snatching from harm, a rescue. A change in dispensations seems also to have happened in the past year or so, catching many church people totally off guard. This scenario may seem incredible to many, which is why the linked articles should be helpful. Email is welcome.
"God can do anything, including forcing his bride to fly into heaven, but the true church possesses the Spirit internally and cries "even so, come Lord Jesus."  The true church is always longing for the groom.  The fake church has no bridegroom and likes the earth and the world. Even the true Bride cannot love the Groom with whole mind soul and heart, as long as we are in the flesh, sin remains and we can't meet the law at perfection. Not until our glorification is the sin gone." (Comment by James Fielder)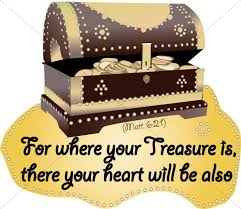 If you have a bad feeling about 2022, you are not alone.  As we approach the new year, it seems like things are going wrong all around us.  We are facing the most epic supply chain crisis in our history, inflation is out of control, vaccine mandates are killing careers and forcing people out of jobs all over the country, and America is the most deeply divided that I have ever seen in my entire lifetime.  Meanwhile, another wave of the pandemic appears to be building, our hospitals are already packed with non-COVID patients, global hunger is on the rise, and a major war could erupt in the Middle East at literally any moment.  Unfortunately, I am entirely convinced that many of the problems that we are currently dealing with will escalate to an entirely new level in 2022.
For example, if you think that inflation is bad now, just wait until you see what is coming.  We just got more evidence that wholesale inflation numbers are absolutely soaring…
New wholesale inflation numbers from September are in and once again prove the rapid increase in prices for everyday items isn't "transitory" as President Joe Biden has repeatedly claimed.

Wholesale prices rose by 8.6 percent compared to September 2020, matching the largest increase on record.
The days of relatively low inflation are gone for good.  As wholesale inflation numbers continue to spike at a very alarming rate, it is inevitable that these cost increases will be passed along to consumers.
Unfortunately, some corporations have already announced price hikes that will go into effect in 2022.
For example, check out the increases that Kraft Heinz has planned for January 9th…
In a letter to a regional distributor to grocery stores obtained by CNN Business, Kraft Heinz said it plans to raise prices on hundreds of items beginning on January 9, including varieties of Jell-O gelatin and pudding, which will jump from anywhere between 7 percent and 16 percent, and Bagel Bites frozen snacks, which will see an increase of roughly 10 percent. Meanwhile, Cool Whip topping varieties will see an increase of 7 to 10 percent. The cost of EZ Mac will rise 3.5 percent, while a 7.25-ounce dish of Kraft Big Bowl Mac & Cheese will see a 20 percent price hike.
A 20 percent price hike for mac and cheese?
If you love mac and cheese, this would be a good time to start hoarding.
Meanwhile, the price of gasoline continues to rise very aggressively…
Gas prices soared to a seven-year high, reaching a nationwide average of $3.42 as of Tuesday, according to data from the American Automobile Association.

That's 16 cents higher than a month ago, or $1.31 more than a year ago, and 80 cents more than in 2019, according to AAA.
I have been relentlessly warning that very painful inflation would come, and what we have experienced so far is just the beginning of a long national nightmare.
As I discussed earlier this week, our unprecedented supply chain crisis is one of the primary factors that is causing inflation to run so hot.  In particular, the global shortage of computer chips has been significantly affecting levels of production in countless other industries, and now we are being told that this shortage will last "well into next year"…
The latest dose of reality was offered up by Infineon's CEO, who said this week that the chip shortage would last "well into next year," according to Bloomberg.

Infineon a German semiconductor manufacturer founded in 1999 that is one of the 10 largest semiconductor manufacturers in the world. Sales to the automotive industry make up about 40% of the company's revenue.

CEO Reinhard Ploss made the comments at an auto conference this week, stating that the company wouldn't be able to work off its order backlog until 2022. 
Of course the CEO of Infineon was still trying to be optimistic when he made those comments.
In reality, there appears to be no end in sight for the chip shortage.
The supply chain crisis is also deeply affecting the distribution of food all over the planet, and that even includes food banks here in the United States…
The ripple effect of the supply chain crisis continues— now, it's disrupting food banks.

"When there's a shortage in supply chain, it makes it much more difficult for us to be able to provide our clients with food," said Linda Hansen, the food bank director at Wellspring Interfaith Social Services.
I am so thankful for all of the wonderful food banks around the country that do such a great job of feeding so many needy people.
Unfortunately, their job is going to become increasingly difficult as our supply chain woes intensify.
And without a doubt, our supply chain woes will get a whole lot worse once the new OSHA mandate goes into effect.  A ruling by the Firth Circuit has temporarily suspended the mandate as litigation moves forward, and that is good news.  But eventually it is probably inevitable that the U.S. Supreme Court will be forced to take up this matter, and the U.S. Supreme Court has made bad decision after bad decision in recent years.
Meanwhile, the Biden administration is telling businesses to ignore the Fifth Circuit and to "move forward" with getting their workers vaccinated…
The White House on Monday said businesses should move forward with President Joe Biden's vaccine and testing requirements for private businesses, despite a federal appeals court ordering a temporary halt to the rules.

"People should not wait," White House Deputy Press Secretary Karine Jean-Pierre told reporters during a briefing. "They should continue to move forward and make sure they're getting their workplace vaccinated."
If the U.S. Supreme Court ultimately rules that Biden's OSHA mandate is legal, it will be a death blow for our economy, and it will be a death blow for liberty and freedom in the United States.
So the stakes are incredibly high, and I do not have much faith in the U.S. Supreme Court at all. But even if we want to totally disregard the OSHA mandate for now, 2022 is still shaping up to be a really nightmarish year. Things are bad now, but they will soon get even worse. I encourage you to prepare accordingly.
About the Author: My name is Michael Snyder and my brand new book entitled "7 Year Apocalypse" is now available on Amazon.com. In addition to my new book I have written five other books that are available on Amazon.com including  "Lost Prophecies Of The Future Of America", "The Beginning Of The End,, "Get Prepared Now," and "Living A Life That Really Matters". By purchasing the books you help to support the work that my wife and I are doing, and by giving it to others you help to multiply the impact that we are having on people all over the globe.  I have published thousands of articles on The Economic Collapse Blog, End Of The American Dream and The Most Important News, and the articles that I publish on those sites are republished on dozens of other prominent websites all over the globe.  I always freely and happily allow others to republish my articles on their own websites, but I also ask that they include this "About the Author" section with each article.  The material contained in this article is for general information purposes only, and readers should consult licensed professionals before making any legal, business, financial or health decisions.  I encourage you to follow me on social media on Facebook and Twitter, and any way that you can share these articles with others is a great help.  During these very challenging times, people will need hope more than ever before, and it is our goal to share the gospel of Jesus Christ with as many people as we possibly can.


A massive chasm between government policy and our energy reality 
by Eric Nuttall
What do these energy realities mean for energy stocks? 
It is epically frustrating that in Canada, a country blessed with some of the most abundant energy resources in the world, the majority of the population suffers from profound energy ignorance: the lack of knowledge of how hydrocarbons are used, how critical they are to our daily lives, and the realistic time-line to replace them with a "renewable" alternative. Right now, wherever you are, look around. Everything you see, from the computer or piece of paper that you are reading this column on, from to the desk that you sit at, to the plastic lining in the coffee cup in front of you, all are either made of, or required the use of, hydrocarbons. Without oil and natural gas, we would literally be back in the Stone Age, experiencing a fraction of our current standard of living. So how did we get here, where the average Canadian thinks the end of oil is at hand, politicians contemplate the necessity of limiting production growth, and where we have lost sight of how blessed we are as a nation to be gifted with such valuable energy resources produced in one of the most ethically and cleanest manners anywhere in the world?
Let's start at the beginning. How exactly is oil, the largest commodity in the world used, and what are its potential replacements
This oil party is just getting started 
We are about to hit a production wall setting us up for all-time high oil prices 

Every single day, the world consumes about 100 million barrels and demand is now back to pre-COVID levels despite jet fuel usage (8 per cent of total use) remaining weak due to lingering inconveniences such as quarantines and expensive testing requirements. According to the BP Statistical Review, of the 100 million barrels per day of daily usage, 60 million are for transportation (27 million by cars, 18 million in heavy hauling trucks, 8 million in planes, and the rest in ships and public transit). Just how big of a feat will it be to convert a staggering 1.45 billion vehicles, 29,000 aircraft, and 54,000 ships to renewable fuel sources and what is the time-line for them to reach critical scale?

For cars, the obvious alternative is electrification and in many countries, all new car sales must be emissions free (from the tailpipe, not necessarily the power source) by 2035. Electric car sales were approximately 5 million units in 2020 and while this number will steadily increase as more automakers develop new models at varying price points, how long will it take not just for electric car sales to gain meaningful share of news sales but to displace the 1.4 billion existing install base which will continue to grow for years to come (here's a hint…the Energy Information Administration recently projected that the U.S. internal combustion car fleet won't peak until 2038)?

What of the need to materially increase power generation capabilities to meet this new source of demand (the U.S. would have to roughly double its total energy power), while some simultaneously seek to entirely decarbonize their existing power grid by 2035? How will this massive undertaking occur when many basic raw elements, which are absolutely essential for increasing power generation and building car batteries, are entering into structural deficits such as copper, estimated by Royal Bank of Canada to be at a 32 per cent deficit by 2030, or nickel supply estimated by Rapidan to fall short of demand by 2024?

There is a massive chasm between well-intentioned government policies and our energy reality and yet eventually those two dynamics must eventually converge.

What of industry's ability to produce enough hydrogen to displace the diesel used in heavy hauling trucks or produce renewable jet fuel, which is only now in the pilot project stage? Ignoring the massive financial requirement measured in many billions of dollars, it is estimated to take at least 20 years to reach any semblance of critical mass.

With all of that said, believe it or not, replacing the 60 million barrels per day of oil used in transportation with electrification, hydrogen, and renewable jet fuel is the easy part, relatively speaking. What of the other 40 million barrels of daily consumption that is not used for transportation, such as petrochemicals, plastics, cement, lubricants, rubber, agriculture, makeup, medicine, and over 2,000 other usages? What drives this demand growth and are there substitutions for the hydrocarbon based products that we use and rely on every day?

The world's population today is approximately 7.7 billion and according to the United Nations is set to grow by 2 billion people by 2050, the time when the world is meant to reach "net zero" emissions status. With developed countries such as Canada, the United States, and Japan reaching peak population, the addition of 2 billion people will largely occur in Africa and Asia, areas of the world where living standards today are low yet are set to rise and this has a direct read through to how much hydrocarbons they will consume.

The average person in the world consumes only five barrels of oil per year yet in the United States, where higher living standards translates to higher hydrocarbon demand, that number is roughly 21. Thus, as the world's population grows by 26 per cent and with it average hydrocarbon usage per person, how is it fathomable that the global demand for such things as plastics, fertilizer, mined metals for electronics, and specialty chemicals will fall?

What do these energy realities mean for energy stocks?

Given the average energy company I follow could become debt free and buy back all of their shares outstanding with only 3.3 years of free cash flow at the current oil price, the market is clearly placing a massive and unwarranted valuation discount on them due to "stranded asset" risk. In other words, if most people believe the end of oil is near why place any value on barrels held in reserve ten to fifteen years from now? To me, that is the generational opportunity.

Even under the most penalizing scenario in which all announced government decarbonization initiatives are met, Sanford C. Bernstein & Co. LLC forecasts that oil demand will continue to grow until 2034 at which point oil demand will only slowly begin to decline.

Yet, the fear of peak demand is leading to the reality of peak supply and if oil companies are not willing to sufficiently invest today in order to maintain productive capacity, what will be their willingness a decade from now when the visibility for peak oil demand becomes increasingly clear?

Given that the price of any good is impacted not just by demand but by supply, this dynamic in my view will continue to put upwards pressure on the oil price even with falling demand.

As the clouds of energy ignorance begin to part, it should be increasingly clear: the demand for oil will continue to grow and likely only peaking sometime in the 2030s, yet we will all be using oil for the rest of our lifetimes. With energy stocks trading at their lowest valuation levels in history and literally zero value being placed on long-dated reserves the opportunity lies in buying value for nothing and waiting for the inevitable re-rating. Given a very strong macro backdrop for oil and meaningful shareholder returns being recently announced by companies, the wait will no longer be a long one.

Eric Nuttall is a partner and senior portfolio manager with Ninepoint Partners LP.



God and the Lockdown | The Body of Christ in Perilous Times | The Crucifixion of Jesus | Catharsis!
Management of the Universe | The Left Hand of God | The Approaching Time of the End | The Return of the Landlord
The Dark Side | The Last Judgment | The Plight of the Homeless -- The Plight of the Rich | What is Money For Anyway?
Rapture Shock | The Near Future of Planet Earth | The Judgment Seat of Christ III
Citizens of New Jerusalem| The Wasted Years | How Saved are You?

The Choirs of Heaven | The Apostle Paul visits Paradise | Revival? No! | The Bema Starts Now | Pilgrims
The Holiness Papers | That Other Place (Hades, Hell) | The Lake of Fire | Tartarus the Lowest Level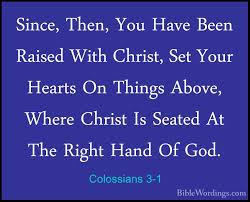 Lambert Dolphin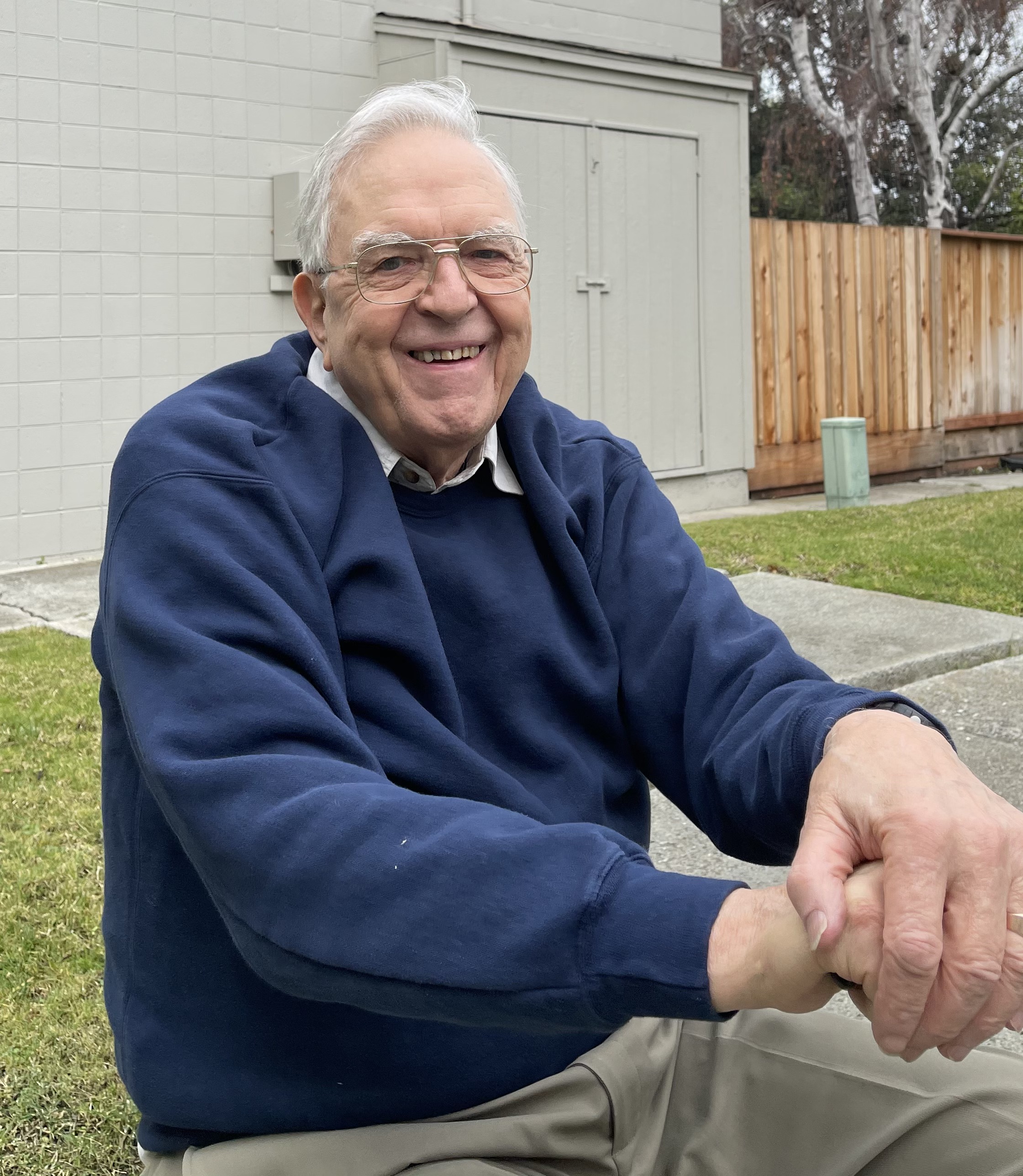 Library 
Library Annex (since 2018)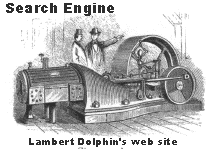 Email 
Lambert Dolphin's Place
Recent and Recovered Articles
Newsletters Old and New

November 12, 2021