HaSatan the Adversary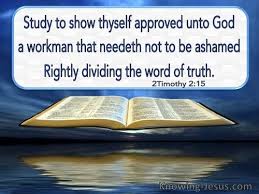 The coming of the lawless one is according to the working of Satan, |
with all power, signs, and lying wonders, 
and with all unrighteous deception among those who perish, 
because they did not receive the love of the truth, 
that they might be saved. 
And for this reason God will send them strong delusion, 
that they should believe the lie, that they all may be condemned 
who did not believe the truth but had pleasure in unrighteousness.
(II Thessalonians 2:9-12)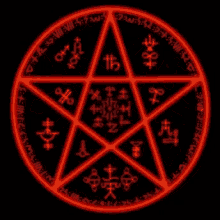 Satan is the "god of this age," the "god of this world (order)." He is a fallen angel and his turf is earth. (Our earth is called "the Silent Planet" in C.S. Lewis' space trilogy).
The original rebellion and fall of certain mighty angels after creation week is described cryptically in Isaiah 13–14, Jeremiah 50-51, and Ezekiel 27-28. Jesus called Satan, "the father of lies and a murderer from the beginning" in a powerful conversation He had with the religious authorities of His day, 

Then Jesus said to those Jews who believed Him, "If you abide in My word, you are My disciples indeed. And you shall know the truth, and the truth shall make you free." They answered Him, "We are Abraham's descendants, and have never been in bondage to anyone. How can You say, 'You will be made free'?"

Jesus answered them, "Most assuredly, I say to you, whoever commits sin is a slave of sin. And a slave does not abide in the house forever, but a son abides forever. Therefore if the Son makes you free, you shall be free indeed.
"I know that you are Abraham's descendants, but you seek to kill Me, because My word has no place in you. I speak what I have seen with My Father, and you do what you have seen with your father." 

They answered and said to Him, "Abraham is our father." 

Jesus said to them, "If you were Abraham's children, you would do the works of Abraham. But now you seek to kill Me, a Man who has told you the truth which I heard from God. Abraham did not do this. You do the deeds of your father." 

Then they said to Him, "We were not born of fornication; we have one Father—God." 

Jesus said to them, "If God were your Father, you would love Me, for I proceeded forth and came from God; nor have I come of Myself, but He sent Me. Why do you not understand My speech? Because you are not able to listen to My word. You are of your father the devil, and the desires of your father you want to do. He was a murderer from the beginning, and does not stand in the truth, because there is no truth in him. When he speaks a lie, he speaks from his own resources, for he is a liar and the father of it. But because I tell the truth, you do not believe Me. Which of you convicts Me of sin? And if I tell the truth, why do you not believe Me? He who is of God hears God's words; therefore you do not hear, because you are not of God." 

Then the Jews answered and said to Him, "Do we not say rightly that You are a Samaritan and have a demon?" 

Jesus answered, "I do not have a demon; but I honor My Father, and you dishonor Me. And I do not seek My own glory; there is One who seeks and judges. Most assuredly, I say to you, if anyone keeps My word he shall never see death." 

Then the Jews said to Him, "Now we know that You have a demon! Abraham is dead, and the prophets; and You say, 'If anyone keeps My word he shall never taste death.' Are You greater than our father Abraham, who is dead? And the prophets are dead. Who do You make Yourself out to be?" 

Jesus answered, "If I honor Myself, My honor is nothing. It is My Father who honors Me, of whom you say that He is your God. Yet you have not known Him, but I know Him. And if I say, 'I do not know Him,' I shall be a liar like you; but I do know Him and keep His word. Your father Abraham rejoiced to see My day, and he saw it and was glad." 

Then the Jews said to Him, "You are not yet fifty years old, and have You seen Abraham?"

Jesus said to them, "Most assuredly, I say to you, before Abraham was, I AM." Then they took up stones to throw at Him; but Jesus hid Himself and went out of the temple, going through the midst of them, and so passed by." (John 8:3–59)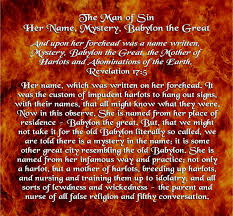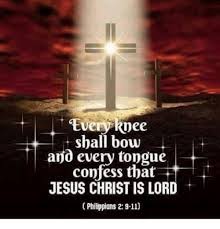 Satan Bound 1,000 Years
20 Then I saw an angel coming down from heaven, having the key to the bottomless pit and a great chain in his hand. 2 He laid hold of the dragon, that serpent of old, who is the Devil and Satan, and bound him for a thousand years; 3 and he cast him into the bottomless pit, and shut him up, and set a seal on him, so that he should deceive the nations no more till the thousand years were finished. But after these things he must be released for a little while.
The Saints Reign with Christ 1,000 Years
4 And I saw thrones, and they sat on them, and judgment was committed to them. Then I saw the souls of those who had been beheaded for their witness to Jesus and for the word of God, who had not worshiped the beast or his image, and had not received hismark on their foreheads or on their hands. And they lived and reigned with Christ for [a]a thousand years. 5 But the rest of the dead did not live again until the thousand years were finished. This is the first resurrection. 6 Blessed and holy is he who has part in the first resurrection. Over such the second death has no power, but they shall be priests of God and of Christ, and shall reign with Him a thousand years.
Satanic Rebellion Crushed
7 Now when the thousand years have expired, Satan will be released from his prison 8 and will go out to deceive the nations which are in the four corners of the earth, Gog and Magog, to gather them together to battle, whose number is as the sand of the sea. 9 They went up on the breadth of the earth and surrounded the camp of the saints and the beloved city. And fire came down from God out of heaven and devoured them. 10 The devil, who deceived them, was cast into the lake of fire and brimstone where the beast and the false prophet are. And they will be tormented day and night forever and ever. (Revelation 20)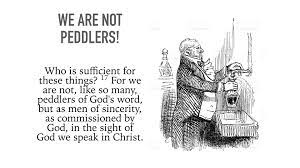 Lambert Dolphin's Main Library 
Email is welcome: Lambert Dolphin
Archive for Newsletters

Library Annex (700+ new articles since 2018. Free, help thyself)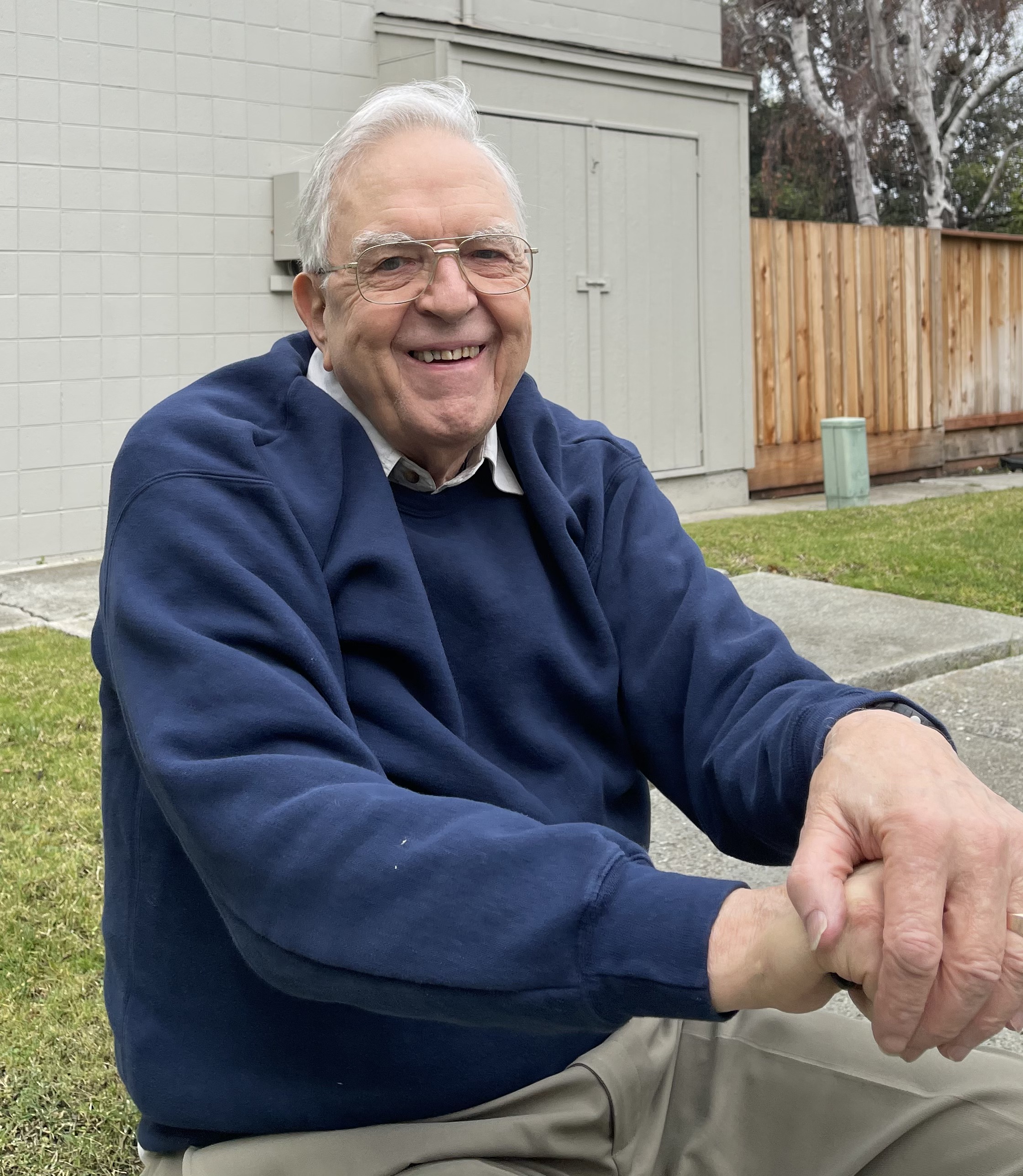 ---------------------------------------------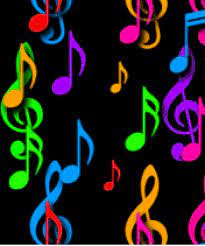 The Temple Mount in Jerusalem: (http://templemount.org)

For more information on the Temple Mount in Jerusalem, research concerning the location of the First and Second Temples and recent developments there see our separate web site. Maps and history of Jerusalem are brought up to date with MP3 lectures by leading scholars and research papers concerning the location of the Jewish Temples and plans for a Third Temple. Developed with the help of Mike Kollen, Jim Milligan and Tuvia Sagiv.

 

March 31, 2023