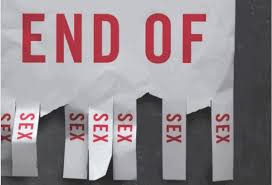 The End of Sex as we Know it
Part 2
Part I: The End of Sex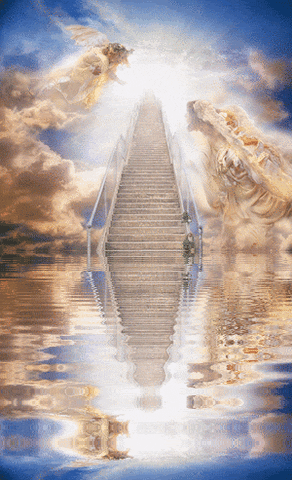 A number of books, articles, movies and videos have been made in the past half century about the approaching end of sex. Some of the factors about sexuality and culture and the church were discussed in Part I The End of Sex. Our present kind of biological sexuality will probably not be carried over into the new creation.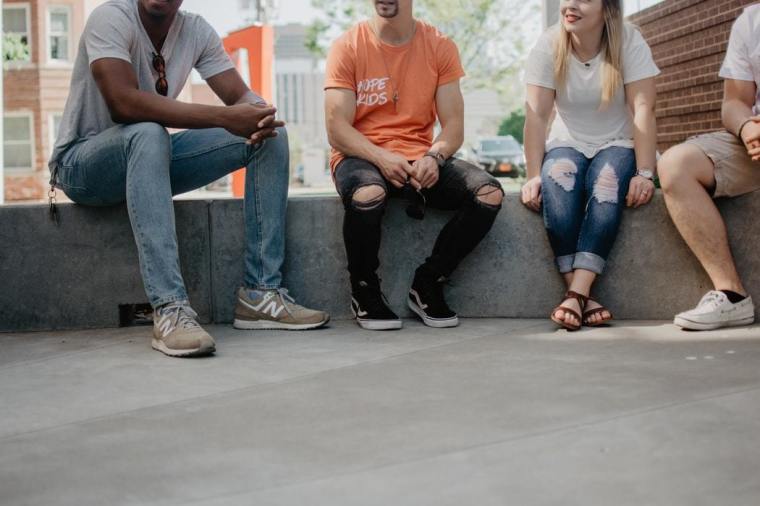 By Leonardo Blair, Christian Post Reporter 


Young adult Americans 35 years and under are having much less sex than previous generations, and the biggest increase in sexlessness is among the dwindling population of the religiously devout, a new research brief from the Institute for Family Studies suggests.
The data highlighted in the brief from IFS research fellow Lyman Stone suggests that from 2008 to 2021, the share of young adults forgoing sex more than doubled from 8% to 21%.
The data was fielded from the 2021 General Social Survey from NORC at the University of Chicago. 
Since 2010, "there has been a sharp rise in the share of males and females ages 18 to 35 who report not having sex in the prior year," Stone reported. 
While married young adults are less likely to be leading sexless lives, there has been a growing trend of delayed marriage among young adults, contributing to a worsening of the problem, Stone wrote.
"Married people are more likely to be sexually active than unmarried people: in 2021, only about 5% of ever-married people under 35 reported no sex in the past year, versus about 29% of the never-married. As a result, declining marriage tends to reduce sexual activity as married people make up a shrinking share of the population of people under 35," Stone offered, pointing to data from the General Social Survey showing how the never-married share of under-35s jumped from just over 50% in the early 1990s to between 60% and 75% in the last 10 years.
Multiple studies have previously shown how factors like high unemployment among men have contributed to declining marriage rates. It was reported last year that a record 35% of American adults ages 25 to 50 had never been married. The economic consequences of the coronavirus pandemic could lead to a further decline.
The report "Mismatches in the Marriage Market," headed by a scholar from Cornell University and published in 2019, also noted that America faces a significant shortage of highly educated "economically attractive" unmarried men who earn at least $53,000 per year and have a college degree.
Experts argued the situation could result in unmarried women remaining unmarried or marrying not as well-suited partners.
However, in his brief, Stone contends that while delayed marriage is a significant factor in the rising trend of sexlessness among young adults, it isn't the complete picture.
The analysis found opinions of premarital sex among young adults, which skews 70% in support of the practice and 30% against, according to recent studies, have also played a role.
Young adults who say premarital sex is wrong, explains Stone, have consistently been about two to three times as likely to be sexually abstinent for several decades.
"It seems like most of the increase in sexlessness among never-married under-35s has been among those who say premarital sex is at least sometimes wrong," Stone found.
"Though it is true they are a minority of never-married individuals in this age group, their distinctive behaviors are driving the trend. In other words, much of the rise in sexlessness has been driven by people who have moral concerns about premarital sex. It might be better to call it abstinence than sexlessness, since it's consistent with expressed values."
And Stone argues that most young adults who choose not to have sex because they believe premarital sex is wrong are primarily from the religiously devout demographic.
"While there has perhaps been a modest increase in sexual abstinence among religious non-attenders or occasional attenders, the lion's share of the increase in sexlessness has been among the relatively religiously devout," he wrote. "Since 2008, among never-married individuals under age 35 who attend religious services more than monthly, the rate of sexlessness has risen from about 20% to nearly 60% in 2021. Among their less religious peers, sexlessness has risen from around 10% in 2008 to 20% in 2021."
He argued that since there is little evidence suggesting this group of single young adults was choosing pornography over sex, it is likely that younger generations of Christians may likely be choosing to honor their religious vows more closely than previous generations.
"Since at the very least, most religious communities in America view premarital sex as a less preferred sexual arrangement than marriage, the increase in sexual abstinence among religious young adults could speak to an important change among religious communities," Stone wrote.
"Perhaps religious young adults are simply complying with the norms of their communities more determinedly than previous generations. In this scenario, we aren't seeing religious young people change their metaphysics to validate sexual liaisons, but rather, we're seeing religious young adults adopt more intense behavioral norms than prior generations."
A very important New Testament set of teachings is discussed below, because what Scripture clearly teaches is widely ignored these days,-- both in the church, and as a consequence -- in society as a whole. In other words, "As the church goes, so goes the world."
Chapters 4 and 5 in the New Testament letter to the Ephesians presents a powerful discourse on sex, love, family values, and marriage. (There are no chapter divisions in Greek so both chapters are quoted below for discussion purposes.) Most people who come to know Jesus were influenced by a church! Growing up we all inherit the values of parents, teachers, elders, more than peer influence influences them. The weight of a peer influence increases of course when elders set bad examples. There is one God-given reference in society to point a clear path to wholistic truth. That "body" is the church. The true church's influence waxes and wanes over time. She is at an all time low in America now. Many churches admit that perhaps only 10% of their members actually know Jesus Christ personally. But a newborn Christian tends to believe that fellow churchgoers accurately reflect the character of the Lord Jesus. He's poorly represented down here--by many of us!

In others words, the surrounding pagan culture today influences how Christians behave sexually--not the clear guidelines of the Bible! The Apostle makes crystal clear that only the married are to be sexually active, and then only with one another. Living make-believe, pretend-like marriages is plain hypocrisy! Single men and women aren't the only hypocrites in society. Grups are also. Being legally "married" is no excuse! Single guys in today's world are expected by their peers to be sexually active, if only by masturbating regularly starting at puberty. Psychologists today universally consider M healthy and desirable. See Masturbation and the Bible. This flies in the face of the teachings of both Old and New Testaments. For instance see Circumcision.
Part I of this current essay, The End of Sex, goes into more detail into sexuality, idolatry, and wholeness in Christ. These topics are usually taught in church or seminary under the heading Sanctification, Stage Three of growth in the Christian life.
The end result of trusting Jesus as Savior and Lord is guaranteed by God, no matter how difficult our journey may seem!
"I thank my God upon every remembrance of you, always in every prayer of mine making request for you all with joy, being confident of this very thing, that He who has begun a good work in you will complete it until the day of Jesus Christ..." (Paul the Apostle in Philippians 1:1-4)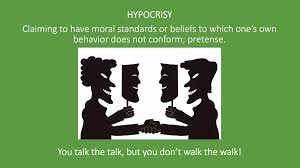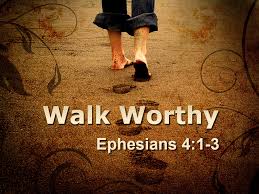 Ephesians 4: "I therefore, the prisoner of the Lord, beseech you to walk worthy of the calling with which you were called, with all lowliness and gentleness, with longsuffering, bearing with one another in love, endeavoring to keep the unity of the Spirit in the bond of peace. There is one body and one Spirit, just as you were called in one hope of your calling; one Lord, one faith, one baptism; one God and Father of all, who is above all, and through all, and in you all."

But to each one of us grace was given according to the measure of Christ's gift. Therefore He says:

"When He ascended on high,
He led captivity captive,
And gave gifts to men."

(Now this, "He ascended"—what does it mean but that He also first descended into the lower parts of the earth? He who descended is also the One who ascended far above all the heavens, that He might fill all things.)

And He Himself gave some to be apostles, some prophets, some evangelists, and some pastors and teachers, for the equipping of the saints for the work of ministry, for the edifying of the body of Christ, till we all come to the unity of the faith and of the knowledge of the Son of God, to a perfect man, to the measure of the stature of the fullness of Christ; that we should no longer be children, tossed to and fro and carried about with every wind of doctrine, by the trickery of men, in the cunning craftiness of deceitful plotting, but, speaking the truth in love, may grow up in all things into Him who is the head—Christ— from whom the whole body, joined and knit together by what every joint supplies, according to the effective working by which every part does its share, causes growth of the body for the edifying of itself in love.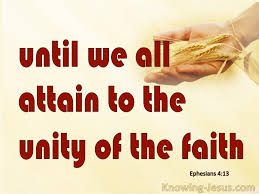 4:17. This I say, therefore, and testify in the Lord, that you should no longer walk as the rest of the Gentiles walk, in the futility of their mind, having their understanding darkened, being alienated from the life of God, because of the ignorance that is in them, because of the blindness of their heart; who, being past feeling, have given themselves over to lewdness, to work all uncleanness with greediness.

But you have not so learned Christ, if indeed you have heard Him and have been taught by Him, as the truth is in Jesus: that you put off, concerning your former conduct, the old man which grows corrupt according to the deceitful lusts, and be renewed in the spirit of your mind, and that you put on the new man which was created according to God, in true righteousness and holiness.

4:25. Therefore, putting away lying, "Let each one of you speak truth with his neighbor," for we are members of one another. "Be angry, and do not sin": do not let the sun go down on your wrath, nor give place to the devil. Let him who stole steal no longer, but rather let him labor, working with his hands what is good, that he may have something to give him who has need. Let no corrupt word proceed out of your mouth, but what is good for necessary edification, that it may impart grace to the hearers. And do not grieve the Holy Spirit of God, by whom you were sealed for the day of redemption. Let all bitterness, wrath, anger, clamor, and evil speaking be put away from you, with all malice. And be kind to one another, tenderhearted, forgiving one another, even as God in Christ forgave you.

5:1. Therefore be imitators of God as dear children. And walk in love, as Christ also has loved us and given Himself for us, an offering and a sacrifice to God for a sweet-smelling aroma.

But fornication (porneia) and all uncleanness (akatharsia) or covetousness (pleonexia), let it not even be named among you, as is fitting for saints; neither filthiness, nor foolish talking, nor coarse jesting, which are not fitting, but rather giving of thanks. For this you know, that no fornicator, unclean person, nor covetous man, who is an idolater, has any inheritance in the kingdom of Christ and God. Let no one deceive you with empty words, for because of these things the wrath of God comes upon the sons of disobedience. Therefore do not be partakers with them.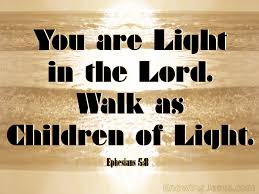 5:8. For you were once darkness
(skotos)
but now you are light in the Lord. Walk as children of light (for the fruit of the Spirit is in all goodness, righteousness, and truth), finding out what is acceptable to the Lord. And have no fellowship (sunkoinōneō) with the unfruitful works of darkness, but rather expose them. For it is shameful even to speak of those things which are done by them in secret. But all things that are exposed are made manifest by the light, for whatever makes manifest is light. Therefore He says:

"Awake, you who sleep,
Arise from the dead,
And Christ will give you light."
5:15. See then that you walk circumspectly
(akribōs)
, not as fools but as wise, redeeming
(exagorazō)
the time, because the days are evil.
Therefore do not be unwise, but understand what the will of the Lord is. And do not be drunk with wine, in which is dissipation; but be filled with the Spirit, speaking to one another in psalms and hymns and spiritual songs, singing and making melody in your heart to the Lord, giving thanks always for all things to God the Father in the name of our Lord Jesus Christ, submitting to one another in the fear of God.
Verses 22-25 are about conventional marriage between a man and a woman.

5:22.Wives, submit to your own husbands, as to the Lord. For the husband is head of the wife, as also Christ is head of the church; and He is the Savior of the body. Therefore, just as the church is subject to Christ, so let the wives be to their own husbands in everything.

5:25. Husbands, love your wives, just as Christ also loved the church and gave Himself for her, that He might sanctify and cleanse her with the washing of water by the word, that He might present her to Himself a glorious church, not having spot or wrinkle or any such thing, but that she should be holy and without blemish. So husbands ought to love their own wives as their own bodies; he who loves his wife loves himself. For no one ever hated his own flesh, but nourishes and cherishes it,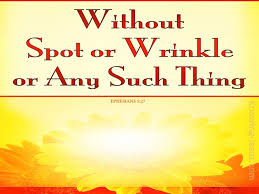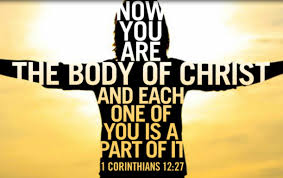 ...just as the Lord does the church. For we are members of His body, of His flesh and of His bones. "For this reason a man shall leave his father and mother and be joined to his wife, and the two shall become one flesh." 
The subject shifts here to the figure of Christ and His church. Rather than marrying one woman and having biological children, Jesus will take a gentile bride consisting of men, women, children of all ages and from every background. Obviously there will be no need for physical sex, but there will be no lack of intimacy and true love in New Jerusalem.

5:32. This is a great mystery, but I speak concerning Christ and the church.

Nevertheless let each one of you in particular so love his own wife as himself, and let the wife see that she respects her husband.

In Conclusion
Whoever you are: single, married, divorced, widowed, straight, gay, bi---sex is not the place to find your identity as a person. You are loved by God and Jesus longs to make you whole, complete, fulfilled.
Forget about old fashioned sex, the obsolete variety, there won't be any in New Jerusalem which is where you are headed if you know Jesus. Something way better is waiting there for the qualified.
"As you therefore have received Christ Jesus the Lord, so walk in Him, rooted and built up in Him and established in the faith, as you have been taught, abounding in it with thanksgiving. Beware lest anyone cheat you through philosophy and empty deceit, according to the tradition of men, according to the basic principles of the world, and not according to Christ. For in Him dwells all the fullness of the Godhead bodily; and you are complete in Him, who is the head of all principality and power. In Him you were also circumcised with the circumcision made without hands, by putting off the body of the sins of the flesh, by the circumcision of Christ, buried with Him in baptism, in which you also were raised with Him through faith in the working of God, who raised Him from the dead. And you, being dead in your trespasses and the uncircumcision of your flesh, He has made alive together with Him, having forgiven you all trespasses, having wiped out the handwriting of requirements that was against us, which was contrary to us. And He has taken it out of the way, having nailed it to the cross. Having disarmed principalities and powers, He made a public spectacle of them, triumphing over them in it." (Colossians 2:6-15)
Wholeness in Christ follows intimacy with Jesus
For this is the will of God, your sanctification (hagiasmos wholeness): that you abstain from immorality (porneia),   that each one of you know how to control his own body in holiness and honor. (1 Thessalonians 4:1-4)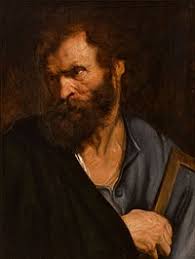 Jude
"But you, beloved,
building yourselves up on your most holy faith,
praying in the Holy Spirit,
keep yourselves in the love of God,
looking for the mercy of our Lord Jesus Christ unto eternal life.
And on some have compassion,
with discernment
but others save with fear,
pulling them out of the fire,
hating even the garment defiled by the flesh.

Now to Him who is able to keep you from stumbling,
And to present you faultless
Before the presence of His glory with exceeding joy,

To God our Savior,
Who alone is wise,
Be glory and majesty,
Dominion and power,
Both now and forever.
Amen. 
(Jude 20-25) |
|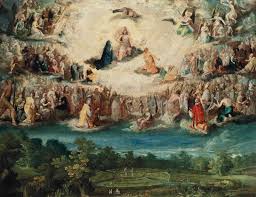 For the time has come for judgment to begin with the household of God; 
and if it begins with us, 
what will be the end of those who do not obey the gospel of God? 
And "If the righteous man is scarcely saved, 
where will the impious and sinner appear?" 
(1 Peter 4:17-18)


There are six things which the LORD hates, 
seven which are an abomination to him: 
haughty eyes, a lying tongue, 
and hands that shed innocent blood, 
a heart that devises wicked plans, 
feet that make haste to run to evil, 
a false witness who breathes out lies, 
and a man who sows discord among brothers. 
(Proverbs 6:16-19)

December 10, 2020
November 13, 2021
November 10, 2022



Lambert Dolphin