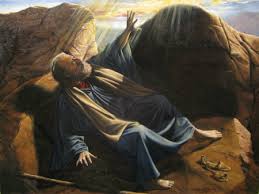 Hiding in the Rock
Psalm 31
The LORD a Fortress in Adversity
To the Chief Musician. A Psalm of David.

In You, O LORD, I put my trust;
Let me never be ashamed;
Deliver me in Your righteousness.
Bow down Your ear to me,
Deliver me speedily;
Be my rock of refuge,
A fortress of defense to save me.
For You are my rock and my fortress;
Therefore, for Your name's sake,
Lead me and guide me.

Pull me out of the net which they have secretly laid for me,
For You are my strength.
Into Your hand I commit my spirit;
You have redeemed me, O LORD God of truth.
I have hated those who regard useless idols;
But I trust in the LORD.

I will be glad and rejoice in Your mercy,
For You have considered my trouble;
You have known my soul in adversities,
And have not shut me up into the hand of the enemy;
You have set my feet in a wide place.

Have mercy on me, O LORD, for I am in trouble;
My eye wastes away with grief,
Yes, my soul and my body!
For my life is spent with grief,
And my years with sighing;
My strength fails because of my iniquity,
And my bones waste away.
I am a reproach among all my enemies,
But especially among my neighbors,
And am repulsive to my acquaintances;
Those who see me outside flee from me.

I am forgotten like a dead man, out of mind;
I am like a broken vessel.
For I hear the slander of many;
Fear is on every side;
While they take counsel together against me,
They scheme to take away my life.

But as for me, I trust in You, O LORD;
I say, "You are my God."
My times are in Your hand;
Deliver me from the hand of my enemies,
And from those who persecute me.
Make Your face shine upon Your servant;
Save me for Your mercies' sake.

Do not let me be ashamed, O LORD, for I have called upon You;
Let the wicked be ashamed;
Let them be silent in the grave.
Let the lying lips be put to silence,
Which speak insolent things proudly and contemptuously against the righteous.

Oh, how great is Your goodness,
Which You have laid up for those who fear You,
Which You have prepared for those who trust in You
In the presence of the sons of men!
You shall hide them in the secret place of Your presence
From the plots of man;
You shall keep them secretly in a pavilion
From the strife of tongues.

Blessed be the LORD,
For He has shown me His marvelous kindness in a strong city!

For I said in my haste,
"I am cut off from before Your eyes";
Nevertheless You heard the voice of my supplications
When I cried out to You.
Oh, love the LORD, all you His saints!
For the LORD preserves the faithful,
And fully repays the proud person.

Be of good courage,
And He shall strengthen your heart,
All you who hope in the LORD.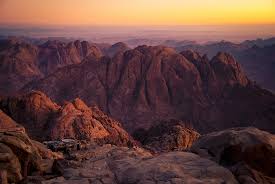 Problems with Mount Sinai in Arabia, by Brad Sparks
Is Mount Sinai in Saudi Arabia, by Gordon Franz
Mt. Sinai is not at Jebel El-Lawz in Saudi Arabia, by Gordon Franz


Is there a Safe Hiding Place?
Now all the people witnessed the thunderings, the lightning flashes, the sound of the trumpet, and the mountain smoking; and when the people saw it, they trembled and stood afar off. Then they said to Moses, "You speak with us, and we will hear; but let not God speak with us, lest we die."

And Moses said to the people, "Do not fear; for God has come to test you, and that His fear may be before you, so that you may not sin." So the people stood afar off, but Moses drew near the thick darkness where God was. (Exodus 23:20-33)
The Angel and the Promises
"Behold, I send an Angel before you to keep you in the way and to bring you into the place which I have prepared. Beware of Him and obey His voice; do not provoke Him, for He will not pardon your transgressions; for My name is in Him. But if you indeed obey His voice and do all that I speak, then I will be an enemy to your enemies and an adversary to your adversaries. For My Angel will go before you and bring you in to the Amorites and the Hittites and the Perizzites and the Canaanites and the Hivites and the Jebusites; and I will cut them off. You shall not bow down to their gods, nor serve them, nor do according to their works; but you shall utterly overthrow them and completely break down their sacred pillars.

"So you shall serve the LORD your God, and He will bless your bread and your water. And I will take sickness away from the midst of you. No one shall suffer miscarriage or be barren in your land; I will fulfill the number of your days.

"I will send My fear before you, I will cause confusion among all the people to whom you come, and will make all your enemies turn their backs to you. And I will send hornets before you, which shall drive out the Hivite, the Canaanite, and the Hittite from before you. I will not drive them out from before you in one year, lest the land become desolate and the beasts of the field become too numerous for you. Little by little I will drive them out from before you, until you have increased, and you inherit the land. And I will set your bounds from the Red Sea to the sea, Philistia, and from the desert to the River. For I will deliver the inhabitants of the land into your hand, and you shall drive them out before you. You shall make no covenant with them, nor with their gods. They shall not dwell in your land, lest they make you sin against Me. For if you serve their gods, it will surely be a snare to you." (Exodus 24:9-18)

On the Mountain with God

Then Moses went up, also Aaron, Nadab, and Abihu, and seventy of the elders of Israel, and they saw the God of Israel. And there was under His feet as it were a paved work of sapphire stone, and it was like the very heavens in its clarity. But on the nobles of the children of Israel He did not lay His hand. So they saw God, and they ate and drank.

Then the LORD said to Moses, "Come up to Me on the mountain and be there; and I will give you tablets of stone, and the law and commandments which I have written, that you may teach them."

So Moses arose with his assistant Joshua, and Moses went up to the mountain of God. And he said to the elders, "Wait here for us until we come back to you. Indeed, Aaron and Hur are with you. If any man has a difficulty, let him go to them." Then Moses went up into the mountain, and a cloud covered the mountain.

Now the glory of the LORD rested on Mount Sinai, and the cloud covered it six days. And on the seventh day He called to Moses out of the midst of the cloud. The sight of the glory of the LORD was like a consuming fire on the top of the mountain in the eyes of the children of Israel. So Moses went into the midst of the cloud and went up into the mountain. And Moses was on the mountain forty days and forty nights. (Exodus 33:7-23)
Moses Meets with the LORD

Moses took his tent and pitched it outside the camp, far from the camp, and called it the tabernacle of meeting. And it came to pass that everyone who sought the LORD went out to the tabernacle of meeting which was outside the camp. So it was, whenever Moses went out to the tabernacle, that all the people rose, and each man stood at his tent door and watched Moses until he had gone into the tabernacle. And it came to pass, when Moses entered the tabernacle, that the pillar of cloud descended and stood at the door of the tabernacle, and the LORD talked with Moses. All the people saw the pillar of cloud standing at the tabernacle door, and all the people rose and worshiped, each man in his tent door. So the LORD spoke to Moses face to face, as a man speaks to his friend. And he would return to the camp, but his servant Joshua the son of Nun, a young man, did not depart from the tabernacle.

Then Moses said to the LORD, "See, You say to me, 'Bring up this people.' But You have not let me know whom You will send with me. Yet You have said, I know you by name, and you have also found grace in My sight.' Now therefore, I pray, if I have found grace in Your sight, show me now Your way, that I may know You and that I may find grace in Your sight. And consider that this nation is Your people."
And He said, "My Presence will go with you, and I will give you rest."

Then he said to Him, "If Your Presence does not go with us, do not bring us up from here. For how then will it be known that Your people and I have found grace in Your sight, except You go with us? So we shall be separate, Your people and I, from all the people who are upon the face of the earth."

So the LORD said to Moses, "I will also do this thing that you have spoken; for you have found grace in My sight, and I know you by name."

And he said, "Please, show me Your glory."

Then He said, "I will make all My goodness pass before you, and I will proclaim the name of the LORD before you. I will be gracious to whom I will be gracious, and I will have compassion on whom I will have compassion." But He said, "You cannot see My face; for no man shall see Me, and live." And the LORD said, "Here is a place by Me, and you shall stand on the rock. So it shall be, while My glory passes by, that I will put you in the cleft of the rock, and will cover you with My hand while I pass by. Then I will take away My hand, and you shall see My back; but My face shall not be seen." (Exodus 20:18-21)


The Glorious Company
For you have not come to the mountain that may be touched and that burned with fire, and to blackness and darkness and tempest, and the sound of a trumpet and the voice of words, so that those who heard it begged that the word should not be spoken to them anymore. (For they could not endure what was commanded: "And if so much as a beast touches the mountain, it shall be stoned or shot with an arrow." And so terrifying was the sight that Moses said, "I am exceedingly afraid and trembling.")

But you have come to Mount Zion and to the city of the living God, the heavenly Jerusalem, to an innumerable company of angels, to the general assembly and church of the firstborn who are registered in heaven, to God the Judge of all, to the spirits of just men made perfect, to Jesus the Mediator of the new covenant, and to the blood of sprinkling that speaks better things than that of Abel.

See that you do not refuse Him who speaks. For if they did not escape who refused Him who spoke on earth, much more shall we not escape if we turn away from Him who speaks from heaven, whose voice then shook the earth; but now He has promised, saying, "Yet once more I shake not only the earth, but also heaven." Now this, "Yet once more," indicates the removal of those things that are being shaken, as of things that are made, that the things which cannot be shaken may remain.

Therefore, since we are receiving a kingdom which cannot be shaken, let us have grace, by which we may serve God acceptably with reverence and godly fear. For our God is a consuming fire. (Hebrews 12:18-29 )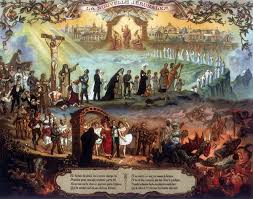 How God Trains Us (Hebrews 12:4-13)
From: Ray Stedman, IVP Commentary on Hebrews
The passage from verses 4-11 develops the true point of view Christians must have toward hardship and opposition. Verses 4-6 put it succinctly, saying, in effect: Remember, it isn't as bad as it could be! (You have not yet resisted to the point of shedding your blood.) Don't forget, behind the difficulties you must go through is a father's loving heart! (You have forgotten that word of encouragement that addresses you as sons.) The quotation from Proverbs 3:11-12 is Solomon's words to his own son, helping him to handle the troubles and hardships which will come to him. The Septuagint version quoted here speaks of both rebuke and punishment coming from the Lord. Rebuke is verbal correction; punishment (scourging) is designed to make the rebuke unforgettable. Scourging is severe punishment, symbolized by the Roman scourge, a leather whip with metal pieces embedded on the end.

An incident from the Old Testament illustrates this. David was rebuked by the Lord for numbering Israel and was given the choice of three punishments. He wisely let the Lord decide, and undoubtedly experienced the least hurtful of the three, but in the plague God sent, 70,000 Israelites died! (2 Samuel 24). That was a lesson David never forgot! But it is important to note that our author insists that such discipline comes from God's love for those sons he is bringing to glory. Severe discipline only comes to those who have violated great responsibility or who are being trained for tough assignments. Many Christians today have testified that God got their attention only after some severe trial or circumstance came upon them!

The fact that the severe persecution these Hebrews had already undergone (10:32-33) had not yet involved the shedding of their blood is indication that their location was not Jerusalem or probably even Palestine. Acts records several instances of martyrdom among the early Christians there. But if we are called to follow Christ it may lead to actual bloodshed, as other centuries can bear ample witness, and not least our century! Persecution that stops short of death is something to be thankful for. But discomfort, hardship and deprivations, borne for the sake of Christ, are viewed as privileges and blessings, sent by a loving Father to prepare us to be worthy heirs of the incomparable glories yet to come. They are not a sign of his displeasure, but a sign that he regards us as genuine children.

So, in verses 7-8, the author reminds his readers that they are not illegitimate children for whom no future is being prepared, but legitimate children who require discipline to develop properly. Coach Tom Landry of the Dallas Cowboys is reputed to have said, "The job of a coach is to make men do what they don't want to do, in order to be what they've always wanted to be!" Our author would have welcomed that as an accurate statement of what God does with those he calls to be his children. They should "hang tough" because their trials are proof that they are beloved children and not bastards.

Verses 9-11 adduce a second reason for patient endurance: our earthly fathers disciplined us when we were children, even though they doubtless made mistakes. Yet we respected them for their efforts which we recognized were meant for our good. How much more should we accept the discipline of our God, who makes no mistakes and who aims at enabling us to share his own perfect character! The reference to God as the Father of our spirits is meant as a contrast to "human fathers" (Gk "fathers of our flesh") and reminds us that the fruit borne by suffering is spiritual in nature.

The trials, disappointments, hardships and even physical attacks which sometimes constitute God's discipline may be painful to bear. No one enjoys such experiences. As C. S. Lewis notes, "God whispers to us in our pleasures, speaks in our conscience, but shouts in our pains: it is His megaphone to arouse a deaf world." But the pain is not the whole story. There is always a later on which follows. There is a harvest of righteousness and peace which invariably will come for those who have been trained by it (the discipline).

Christian suffering is not simply sheer circumstantial misery or the result of blind chance. Paul declares, "We know that suffering produces perseverance; perseverance, character; and character, hope" (Romans 5:34). James adds, "You know that the testing of your faith develops perseverance. Perseverance must finish its work so that you may be mature and complete, not lacking anything" (James 1:3-4). Peter concurs, "These [trials] have come so that your faith---of greater worth than gold, which perishes even though refined by fire---may be proved genuine and may result in praise, glory and honor when Jesus Christ is revealed" (1 Peter 1:7). How foolish then it is to complain and grouse about the difficulties we face. "If we are always rebelling against it and refusing to learn the lessons the Father is teaching us, we are shutting ourselves up to discontent and misunderstanding."

Our author well understands the tendency we all have to reject well-intentioned advice and concentrate on our misery. We derive a kind of perverse pleasure from so doing. So he urges, in verses 12-13, two specific actions:

1. Strengthen your feeble arms and weak knees. That is, deal first with yourselves. Get your own hearts right toward your troubles. He has already pointed out the way to do so: by each coming boldly to the throne of grace "so that we may receive mercy and find grace to help us in our time of need" (4:16). He has said the same in 12:2: "Let us fix our eyes on Jesus, the author and perfecter of our faith." It is only as we know his help ourselves that we are able to aid anyone else in finding it. The plural imperative (strengthen, Gk: "lift up") implies a joint effort by many. We can help each other draw upon the resources of Christ by offering encouraging words and mutual prayers, sharing our experiences and sometimes simply being with someone who is undergoing trial.

2. Make level paths for your feet, so that the lame may not be disabled, but rather healed. That is, watch your influence on others! Take care that you are not a stumbling block to those who travel with you, whose faith may be much weaker than yours. Disabled carries the thought of having something thrown out of joint, as in a sprain or twist.

The two exhortations look back to Isaiah 35:4 where the prophet exhorts: "Say to those with fearful hearts, 'Be strong, do not fear; your God will come, he will come with vengeance; with divine retribution he will come to save you.'" This is not only an exhortation to wait patiently for the coming of Christ (10:37) but also to expect God to "come" in some sovereign action of deliverance in response to his people's prayers. Acts 12 records such a deliverance in the case of Peter whom Herod had put in prison. Any degree of persecution should be met by the Christian body gathering in mutual support so that no one is spiritually disabled. It is necessary to be strong for the sake of others as well as ourselves. The way we bear suffering has enormous impact on the whole Christian community, and the author stresses this point with this in view.

The Dangers to Watch For (Hebrews 12:14-17)
This concern for others leads to a more general exhortation to the whole community of faith in verses 14-24. Each member pursues two objectives: peace with all men and holiness before God. As Paul suggests in Romans 12:18, to live at peace with all is not always possible, but it must be pursued "as far as it depends on you!" The causing of strife should never begin with a believer! Here Paul's practical suggestions found in 1 Corinthian 6:1-8 are apropos. Disputes ought to be settled by arbitration rather than lawsuits. Seeking counsel is preferable to hurling charges, and forbearance is most fitting for those whom God has forgiven. How many disgraceful public displays of church disagreements could be prevented if this admonition of 12:14 were heeded.

But of even more importance is the pursuit of holiness, for without it no one will see the Lord. Whether this seeing of the Lord refers to the beatific vision of God, or to seeing Jesus at his Second Coming, it clearly precludes any who are not pursuing holiness from having a close and vital relationship with God. The need to make every effort suggests continuance and is perhaps better translated "pursue." As we have noted before, it is a mistake to take holiness as referring only to righteous behavior apart from seeing it also as a gift of God who imparts righteousness to the one who believes in Jesus. If we pursue righteous behavior only as a means to "seeing" the Lord, we will eventually find ourselves with the Pharisees. They were blindly ignorant of terrible failure but claimed a relationship that did not really exist. But if we truly practice a continual reckoning of ourselves as already righteous within by a gracious act of God on the basis of the death and resurrection of Jesus, we will find ourselves strongly motivated to live righteously and inwardly distressed at any failure to do so. This inward distress will bring us again and again to the throne of grace for forgiveness and recovery. We will progressively be "transformed into his (Christ's) likeness with ever-increasing glory, which comes from the Lord, who is the Spirit" (2 Corinthians 3:18). That is what is meant by the exhortation to "pursue holiness, without which no man shall see the Lord."

A failure to do this is called, in verse 15, missing the grace of God. The writer has already warned of this in 3:12: "See to it, brothers, that none of you has a sinful, unbelieving heart that turns away from the living God." Such unbelief is a bitter root which will create strife and defile many. The root is unbelief which refuses to reckon on God's provision of righteousness because it feels confident it can produce an acceptable righteousness on its own. Strife and defilement are the bitter fruit which this root inevitably produces. It will reveal itself in two forms: sexual immorality or godlessness, like that of Esau. The first is defilement of the body; the second is defilement of the soul. Our author only touches on the first at this point but will bring it up again at 13:4. Yet this brief reference must not be missed for it equates sexual immorality in its effects with a godless spirit.

The author uses Esau to illustrate the second form. The word for godlessness is bebelos, which is best translated "profane" or, as we would say, "secular." It is a mindset which takes little notice of anything beyond the material. This was Esau's outlook (Genesis 27:30-40). He thought so little of the promises of God to Abraham and Isaac, to which he was the primary heir as the firstborn, that he sold those rights to his brother Jacob for a bowl of stew! So unimportant was this transaction in his eyes that later he assumed he could still receive the blessing which accompanied the right of firstborn. Though his brother Jacob had tricked their blind father into conferring the blessing upon himself, Esau still tried to change his father's words and gain the blessing he had sold. His father could not and would not change his mind, so Esau lost both the birthright and the blessing.

That is the secular mentality. It has little time for worship or service, but it is intent upon material gain and earthly advantage. Professing Christians who claim to be born again but who live no differently than non-Christians are repeating the godlessness of Esau. Like him they too will find a surprising rejection in the last day. Jesus has them in mind when he says, "Then I will tell them plainly, 'I never knew you. Away from me, you evildoers!'" (Matthew 7:23).
The author has, throughout the letter, been drawing a contrast between the old covenant of the law, which was given at Mount Sinai, and the new covenant of grace, which actually preceded the law. It was made fully manifest in the ministry and sacrifice of Jesus. Now, in verses 18-24, he repeats the contrast using striking symbols, drawing from Exodus and Deuteronomy the fearful scene at Mount Sinai when the Ten Commandments were given, and from the prophets various elements of the heavenly Jerusalem which are associated with the new covenant.

The point of his description of Mount Sinai and the giving of the law is that the old covenant aroused unbearable fear. The sight of the burning mountain and the ever-increasing blare of a trumpet, the darkness, storm and fearful threats directed even toward dumb beasts, created such fear in the people that they begged Moses to plead with God for relief Even Moses said, "I am trembling with fear." That is the invariable end of efforts made to obey a law which requires perfection. Fear of God's just condemnation is overwhelming. Most people do not feel this fear because they do not take the law seriously, at least not until they reach the end of their lives and its fearful judgments lie immediately before them. All who seek earnestly to obey the law find themselves confronted with such personal failure that they soon despair of escaping God's fearful condemnation. Mount Sinai stands as the symbol of this despair and fear.

"For what the law was powerless to do . . . God did by sending his own Son in the likeness of sinful man to be a sin offering" (Romans 8:3). That is the triumphant cry of the new covenant! Our author's description of it (vv. 22-24) is one of joyful celebration. It consists of six elements.

1. You have come to Mount Zion, to the heavenly Jerusalem, the city of the living God. That is the same city which Abraham and the patriarchs sought (11:10,16). It is what Paul called "Jerusalem that is above" (Galatians 4:26), mother to all believers. Our author views it as already attained by those who have believed the new covenant and come to Jesus. In spirit they were residents of the city already, though in body they were yet pilgrims and strangers on earth. That there is yet to be an earthly manifestation of the city is clear from the later reference in 13:13 to "the city which is yet to come."

2. You have come to thousands upon thousands of angels in joyful assembly. The myriads of angels are referred to several times in Scripture (Deuteronomy 33:2; Daniel 7:10; Luke 2:13; Revelation 5:11). All of these six elements here are governed by the verb translated, "you have come" (proselelythate). The perfect tense indicates a condition already existent with continuing effect. The thought of the author here is probably that of 1:14: "Are not all angels ministering spirits sent to serve those who will inherit salvation?" Angels minister, with joy, to believers in many hidden ways, helping them run the race of life with patient endurance. An example of this is found in Acts 27:23-24.

3. You have come to the church of the firstborn, whose names are written in heaven. F.F. Bruce properly sees this as a reference to the whole communion of saints who have come, not merely into the presence of the church, but into its membership by faith in Christ. The writing of their names in heaven recalls Jesus' words to his disciples, "Rejoice that your names are written in heaven" (Luke 10:20). They share with Jesus the title of firstborn (Colossians 1:18) because they are "heirs of God and coheirs with Christ" (Romans 8:17).

4. You have come to God, the judge of all men. The Greek text properly reads, "to a judge, who is God of all men." Without exception, all humans must stand before God to be judged. But the glory of the gospel is that believers may stand before him without fear, since Jesus himself assures each one that he "has eternal life and will not be condemned; he has crossed over from death to life" (John 5:24). This relief from the fear of judgment is an enormous blessing to those who know themselves to be sinners in word, thought and deed.

5. You have come to the spirits of righteous men made perfect. Commentators have differed over whether this describes "believers of preChristian days" (Bruce) or "New Testament believers" (Bengel). It likely looks back to 11:40 and the Old Testament saints who would be made perfect "together with us." Since it is their spirits which have been made perfect and not their bodies, it suggests that these saints, who lived before the Cross, are waiting with us for the resurrection to come. Jesus spoke to the Jews of "other sheep [Gentiles] that are not of this sheep pen." "They too," he added, "will listen to my voice, and there shall be one flock and one shepherd" (John 10:16). As we have already noted, when the heavenly Jerusalem comes to earth, as John sees it in Revelation 21:2, these words will be fulfilled. Its gates are named for the twelve tribes of Israel, and its foundation stones bear the names of the twelve apostles of the Lamb.

6. You have come to Jesus the mediator of a new covenant, and to the sprinkled blood that speaks a better word than the blood of Abel. Moses was the mediator of the old covenant and under it, the Aaronic priests sprinkled blood upon the mercy seat to cover over the sins of Israel. This made the continued presence of God among them possible. As our author has ably shown, all this was but a shadow of the new covenant where Jesus would be an eternal mediator, sprinkling his own blood which does not merely cover over sins but take them entirely away. The better word of which his blood speaks is forgiveness, whole and complete. This is in contrast to the blood of Abel, which, as we saw earlier, could only call for vindication but could not offer forgiveness. Let us never forget that we are redeemed, not with perishable things such as silver or gold "but with the precious blood of Christ, a lamb without blemish or defect" (1 Peter 1:19).

To summarize, the advantages of being in Christ consist of (1) living already, in spirit, in the new Jerusalem which Abraham and Old Testament believers longed to see; (2) joining already in praise around the throne of God with myriads of the heavenly host; (3) belonging to a body of believers who are members with each other and who share a heavenly citizenship; (4) having no fear of God's judgment even though standing spiritually before his august throne; (5) sharing with Old Testament believers the certain hope of the resurrection of the body; and (6) possessing Jesus in a new and intimate relationship ("you in me and I in you"), which involves a complete and final solution of the problem of human sin. --Ray Stedman, IVP Commentary on Hebrews 


Psalms 61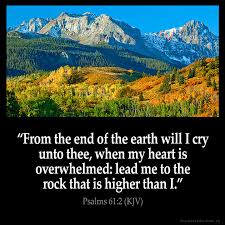 To the Chief Musician. On a stringed instrument. A Psalm of David.
Hear my cry, O God;
Attend to my prayer.
From the end of the earth I will cry to You,
When my heart is overwhelmed;
Lead me to the rock that is higher than I.
For You have been a shelter for me,
A strong tower from the enemy.
I will abide in Your tabernacle forever;
I will trust in the shelter of Your wings.
Selah
For You, O God, have heard my vows;
You have given me the heritage of those who fear Your name.
You will prolong the king's life,
His years as many generations.
He shall abide before God forever.
Oh, prepare mercy and truth, which may preserve him!
So I will sing praise to Your name forever,
That I may daily perform my vows.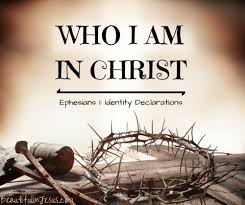 Old Testament Examples
Moreover, brethren, I do not want you to be unaware that all our fathers were under the cloud, all passed through the sea, all were baptized into Moses in the cloud and in the sea, all ate the same spiritual food, and all drank the same spiritual drink. For they drank of that spiritual Rock that followed them, and that Rock was Christ. But with most of them God was not well pleased, for their bodies were scattered in the wilderness.

Now these things became our examples, to the intent that we should not lust after evil things as they also lusted. And do not become idolaters as were some of them. As it is written, "The people sat down to eat and drink, and rose up to play." Nor let us commit sexual immorality, as some of them did, and in one day twenty-three thousand fell; nor let us tempt Christ, as some of them also tempted, and were destroyed by serpents; nor complain, as some of them also complained, and were destroyed by the destroyer. Now all these things happened to them as examples, and they were written for our admonition, upon whom the ends of the ages have come.

Therefore let him who thinks he stands take heed lest he fall. No temptation has overtaken you except such as is common to man; but God is faithful, who will not allow you to be tempted beyond what you are able, but with the temptation will also make the way of escape, that you may be able to bear it. (1 Corinthians 10:1-13)


Not in Christ? Come on in! 
"...our gospel did not come to you in word only, but also in power, and in the Holy Spirit and in much assurance, as you know what kind of men we were among you for your sake.
...how you turned to God from idols to serve the living and true God, and to wait for His Son from heaven, whom He raised from the dead, even Jesus who delivers us from the wrath to come." (1 Thessalonians 1)
At that time Jesus answered and said, "I thank You, Father, Lord of heaven and earth, that You have hidden these things from the wise and prudent and have revealed them to babes.  Even so, Father, for so it seemed good in Your sight.  All things have been delivered to Me by My Father, and no one knows the Son except the Father. Nor does anyone know the Father except the Son, and the one to whom the Son wills to reveal Him.  Come to Me, all you who labor and are heavy laden, and I will give you rest.  Take My yoke upon you and learn from Me, for I am gentle and lowly in heart, and you will find rest for your souls.  For My yoke is easy and My burden is light." (Matthew 11:24-30)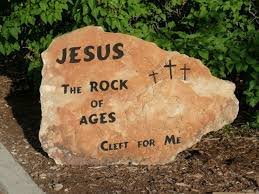 Rock of ages, cleft for me
Let me hide myself in Thee
Rock of ages, cleft for me
Let me hide myself in Thee 
Let the water and the blood
From Thy riven side which flowed
Be of sin the double cure
Cleanse me from it's guilt and pow'r 
Nothing in my hand I bring
Simply to Thy cross I cling
Nothing in my hand I bring
Simply to Thy cross I cling 
Naked, come to Thee for dress
Helpless, look to Thee for grace
Vile, I to the fountain fly
Wash me, savior, or I die
Rock of ages, cleft for me
Let me hide myself in Thee
Rock of ages, cleft for me
Let me hide myself in Thee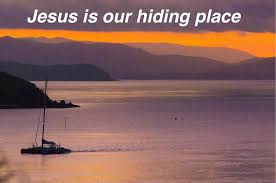 Some Hymns and Choruses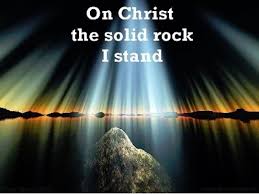 I sing the Mighty Power of God --Choir 
I Sing the Mighty Power of God --Contemporary
I Sing the Mighty Power of God

Hide me in the Cleft of the Rock --Kubassek Gospel Quartet
He Hideth My Soul 
He Hideth my Soul --Congregational
He Hideth my Soul --Acappella 
Hiding Place --New Jersey Mass Choirs
There's No Hiding Place Down Here (Carter Family 1934)
Nothing but the Blood --McKinney Sisters
Oh the Blood OC Jesus --Bill Gaither
The Footsteps that I Hear --Redeemed Gospel Quartet
Just a Little Talk with Jesus --Redeemed Gospel Quartet
Hide me under your Wings --Hillsong
In the Cross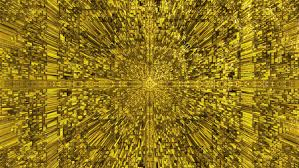 A Few References
The Hidden of the Lord
The Terror of the Lord
Strike the Shepherd
The Great Shaking
Your God is Way Too Small
Fear!
Hard Times
Is God Angry?
False Religion
On Everlasting Destruction
Israel's Covenant With Death
Entering God's Sabbath Rest



March 11, 2020. October 31, 2020
Lambert Dolphin's Place (Home Page)
Lambert Dolphin's Original Web Site (1995)
Lambert's Personal Testimony
Newsletters by Lambert