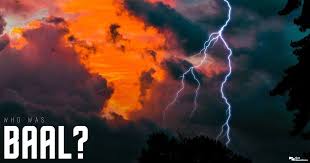 American Baal

Gideon, the Judge, is the current object of study in our home Bible Class which meets Friday evenings. We have been startled to see the relevance of the 400-year segment of the Israel of Israel Old Testament after Joshua. (See No King in the Land.)
What is striking in the account of Gideon (Judges 6:1-35) is the insight into a typical Jewish family of that day: they were by default worshipers of Baal. It was a family affair!
The Israelites did what was evil in the sight of the Lord, and the Lord gave them into the hand of Midian for seven years. The hand of Midian prevailed over Israel; and because of Midian the Israelites provided for themselves hiding-places in the mountains, caves and strongholds. For whenever the Israelites put in seed, the Midianites and the Amalekites and the people of the east would come up against them. They would encamp against them and destroy the produce of the land, as far as the neighborhood of Gaza, and leave no sustenance in Israel, and no sheep or ox or donkey. For they and their livestock would come up, and they would even bring their tents, as thick as locusts; neither they nor their camels could be counted; so they wasted the land as they came in. Thus Israel was greatly impoverished because of Midian; and the Israelites cried out to the Lord for help.

When the Israelites cried to the Lord on account of the Midianites, the Lord sent a prophet to the Israelites; and he said to them, 'Thus says the Lord, the God of Israel: I led you up from Egypt, and brought you out of the house of slavery; and I delivered you from the hand of the Egyptians, and from the hand of all who oppressed you, and drove them out before you, and gave you their land; and I said to you, "I am the Lord your God; you shall not pay reverence to the gods of the Amorites, in whose land you live." But you have not given heed to my voice.'
The Calling of Gideon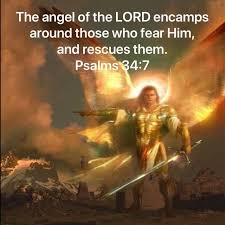 Now the angel of the Lord came and sat under the oak at Ophrah, which belonged to Joash the Abiezrite, as his son Gideon was beating out wheat in the wine press, to hide it from the Midianites. The angel of the Lord appeared to him and said to him, 'The Lord is with you, you mighty warrior.' Gideon answered him, 'But sir, if the Lord is with us, why then has all this happened to us? And where are all his wonderful deeds that our ancestors recounted to us, saying, "Did not the Lord bring us up from Egypt?" But now the Lord has cast us off, and given us into the hand of Midian.' Then the Lord turned to him and said, 'Go in this might of yours and deliver Israel from the hand of Midian; I hereby commission you.' He responded, 'But sir, how can I deliver Israel? My clan is the weakest in Manasseh, and I am the least in my family.' The Lord said to him, 'But I will be with you, and you shall strike down the Midianites, every one of them.' Then he said to him, 'If now I have found favour with you, then show me a sign that it is you who speak with me. Do not depart from here until I come to you, and bring out my present, and set it before you.' And he said, 'I will stay until you return.'

So Gideon went into his house and prepared a kid, and unleavened cakes from an ephah of flour; the meat he put in a basket, and the broth he put in a pot, and brought them to him under the oak and presented them. The angel of God said to him, 'Take the meat and the unleavened cakes, and put them on this rock, and pour out the broth.' And he did so. Then the angel of the Lord reached out the tip of the staff that was in his hand, and touched the meat and the unleavened cakes; and fire sprang up from the rock and consumed the meat and the unleavened cakes; and the angel of the Lord vanished from his sight. Then Gideon perceived that it was the angel of the Lord; and Gideon said, 'Help me, Lord God! For I have seen the angel of the Lord face to face.' But the Lord said to him, 'Peace be to you; do not fear, you shall not die.' Then Gideon built an altar there to the Lord, and called it, The Lord is peace. To this day it still stands at Ophrah, which belongs to the Abiezrites.
That night the Lord said to him, 'Take your father's bull, the second bull seven years old, and pull down the altar of Baal that belongs to your father, and cut down the sacred pole that is beside it; and build an altar to the Lord your God on the top of the stronghold here, in proper order; then take the second bull, and offer it as a burnt-offering with the wood of the sacred pole that you shall cut down.' So Gideon took ten of his servants, and did as the Lord had told him; but because he was too afraid of his family and the townspeople to do it by day, he did it by night.
Gideon Destroys the Altar of Baal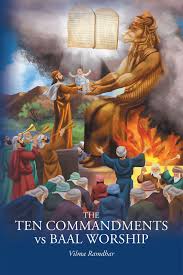 When the townspeople rose early in the morning, the altar of Baal was broken down, and the sacred pole beside it was cut down, and the second bull was offered on the altar that had been built. So they said to one another, 'Who has done this?' After searching and inquiring, they were told, 'Gideon son of Joash did it.' 
Then the townspeople said to Joash, 'Bring out your son, so that he may die, for he has pulled down the altar of Baal and cut down the sacred pole beside it.' 
But Joash said to all who were arrayed against him, 'Will you contend for Baal? Or will you defend his cause? Whoever contends for him shall be put to death by morning. If he is a god, let him contend for himself, because his altar has been pulled down.' Therefore on that day Gideon was called Jerubbaal, that is to say, 'Let Baal contend against him', because he pulled down his altar.
Then all the Midianites and the Amalekites and the people of the east came together, and crossing the Jordan they encamped in the Valley of Jezreel. But the spirit of the Lord took possession of Gideon; and he sounded the trumpet, and the Abiezrites were called out to follow him. 
He sent messengers throughout all Manasseh, and they too were called out to follow him. He also sent messengers to Asher, Zebulun, and Naphtali, and they went up to meet them...

Family-oriented religion sounds kosher, desirable, honorable--assuming it is Jesus Christ who is the center of focus by father, and mother, and their offspring. But I know of very few good marriages. Twenty percent of Americans are married which implies that the other 80% of us are celibate (?) --since God endorses genital sex only in marriage! I can rant for hours on this topic of American hypocrisy about God, but my references at the end should cover all the bases. You are welcome to email me of course.
As an unmarried man, striving to walk daily with Jesus, I was startled last week by an article by Jim Erb of New Wilmington, overseer of Antioch International Ministries and pastor of Pleasant Valley Evangelical Church.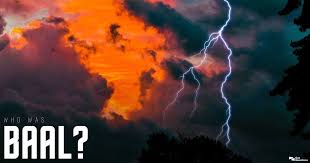 I recently returned from a gathering of thousands of Christians in Nashville, Tennessee, in which, among other things, corporate prayer was made to "pull down the strongholds" of Baal worship in the USA.

That may shock some of you as it did me. Baal worship is something I associated only with Old Testament Bible days.

As we study the operation of the spirit of Baal in the Bible, one can see the fruit of its operation in the USA. Let's take a look.

Baal is translated Owner, Master, Ruler, Lord. He wants to control mankind if possible.

Interestingly, God Himself calls Himself Baal Perizim — God of the breakthrough.

Baal was chief of the Canaanite gods. As such he tries to counterfeit the God and Father of our Lord Jesus Christ. It is said that Baal was the son of a god called el. To Christians this is a false god. Interestingly, one of the names for our God is El Shaddai. Supposedly Baal was killed at one point in time and raised from the dead. Isn't that interesting? He is the son of el who was killed and raised from the dead. Remind you of Jesus? That's the Baal counterfeit.

One of the meanings of Baal is husband. He deals with marriage and covenant. In the Bible, God's children are considered married to God. In the Old Testament, Israel is called the wife of God (Hosea 2: 2, 8). In the New Testament Christians are called the bride of Christ, Jesus being the bridegroom. Baal seeks to get God's children to spiritually divorce themselves from God and enter in covenant with, that is, "marry" him. He want us to pull away from God to bow down to him.

I wonder if this covenant-breaking spirit could be the spirit behind divorce in the USA? Today more than half of the marriages, Christians included, end in divorce.

Could this covenant-breaking spirit be behind all the church splits where covenanted Christian brothers and sisters break covenant with each other? Something to think about?

Baal was also a fertility god. People would make sacrifices to him so they could have rich soil, much rain, good weather, etc. This would hopefully bring them great crop harvests. They believed Baal controlled such things as rain. He was also considered to be a sun god. That was likely what was being challenged when Elijah the prophet declared to Ahab, the Baal-worshiping king, that there would be no rain in the land until he (Elijah), on behalf of God, said so. It was a showdown to see just who was the God who controlled rain.

Baal being a fertility god had worship that involved sex orgies. They worshiped an idol which was in the shape of an enlarged male sex organ, an asherah. Temple prostitutes supported the temple worship of Baal. Its worship was filled with perversion, homosexuality, immorality and sexual promiscuity. Could this possibly be the spirit behind much promiscuity, perversion, homosexuality and pornography in America today?

Baal goes after children. Child sacrifice was part of his deal. Children were sacrificed to a god called Molech in the Old Testament. However, they were also sacrificed to Baal. Could this possibly be the spirit behind abortions and child abuse that runs rampant in the USA? Something to think about!

In the Bible, godly men contended with Baal. Elijah called the fire of God down upon a sacrifice (I Kings 18). He cried out to Israel, "How long will you halt between two opinions? Is Baal god or is the God of Abraham, Isaac, and Jacob God?" Evidently you are not allowed to worship both. In the process of calling on Baal, the prophets of Baal cut themselves, as was their custom. Could all the body cutting among teens today be a part of Baal worship? I guess some get an emotional high from seeing their own blood flow! Could the current "death culture" be part of Baal worship? Something to think about!

Gideon also tore down his father's altar to Baal (Judges 6) before God could make them victorious over their enemy, the Midianites.

We suffocated Americans don't like to think that we might have become Baal worshipers. I wonder if evidence shows otherwise?

God has zero tolerance for Baal worship. Jeremiah speaks for God (Jeremiah 51:44): "I will punish Bel (another name for Baal) in Babylon. And I will make what he has swallowed come out of his mouth. And the nations will no longer stream to him."

We must repent for Baal worship in America. A place to start, if need be, might be in our own hearts.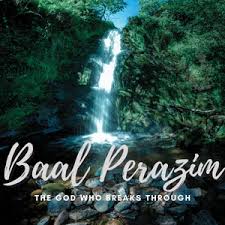 This article led me to explore the web site of Harvest USA located in Pittsburgh and Philadelphia. I found their entire website excellent reading. The lead article below is just the tip of the iceberg.

Mark Sanders
It may or may not surprise you that the majority of men seeking help from Harvest USA are married. The majority of these husbands are not coming to us because of their own conviction over sin but because they were caught. They were living, often for decades, in darkness, and now they've finally been forced into the light. They usually come to us with a mixture of pain and relief—the pain of the consequences of their sexual sin and its accompanying deception, and also the relief of no longer living as hypocrites.
This initial exposure is freeing and provides with it real opportunities for change and transformation. While there are many dangers and snares along the path towards marital restoration, none is more common and more deadly than going back into the darkness.
For any of you familiar with twentieth-century American poetry or Christopher Nolan's brilliant film Interstellar, you probably know the poem by Dylan Thomas, "Do not go gentle into that good night." In his poem about death, Thomas provides incredible wisdom for a husband tempted to go back into hiding. He writes,
Rage, rage against the dying of the light.
Husbands who are battling sexual addictions are not only wrestling against the allure of sexual sin. They are also facing the constant temptation of lying about it to their wives. I've heard all of the major excuses for going back into the darkness:
"I love her too much to hurt her by telling her."
"I know how she'll react; she just can't handle this."
"She's not supposed to be my accountability partner; I have men in my life I confess to."
"Confessing to her doesn't help me; she'll just use that as fuel to punish me later."
"I've already confessed it to the Lord."
While we recognize that there are rare and extreme situations where it may not always be prudent or loving for husbands to confess their sexual sins to their wives, the general rule we find to be most beneficial for marriages is called "the 24-hour rule."
What is the 24-hour rule?
The 24-hour rule is when a husband promises that he will confess, within 24 hours, any time that he engages in behavioral sexual sin—including masturbation, pornography, fantasy indulgence that lasts for minutes at a time, and anything worse than these behaviors. This includes any active pursuit of these behaviors, even if he is unsuccessful, such as seeking ways around Internet filters to find pornography.
What the 24-hour rule is not
The 24-hour rule, misapplied, has the potential to become very detrimental to a marriage, which is why clear, objective expectations are essential. It is unhelpful for a wife to be privy to every single battle a husband faces with sexual temptation. We believe she deserves to know the battles he clearly loses, but not every battle he faces.
While every couple requires a nuanced approach, we generally try to steer couples away from certain scrupulous standards of confession. We generally do not encourage couples to adopt the following types of confession as a rule:
Every time a husband takes a second look
A sexually suggestive image appears on his device apart from his active pursuit of it, and he immediately flees from it.
Tempting thoughts that come into his mind but against which he has fought and upon which he does linger for minutes at a time.
It's important that couples understand the difference between a "rule" and Spirit-led confession. The purpose of the 24-hour rule is to build trust, as I will explain later. Understandably, breaking the rule has devastating consequences in breaking trust, but a husband can also freely confess as the Spirit leads. So, while it is not a rule that a husband confesses every battle with temptation, he may share about specific temptations with his wife from time to time, which can have very positive results for both of them. She can encourage and pray for him, and he can continue to learn how to trust his wife and be more vulnerable with her.
Expecting a husband to confess every temptation or lustful thought is often a grasping for control and only leads to a further breakdown of the fragile trust they are seeking to rebuild.
Why the 24-hour rule?
An entire book could and probably should be written on why this kind of rule is so helpful in marriages seeking restoration after sexual betrayal, but here are just a few reasons why we find this guidance so crucial:
Often in these situations, the greatest damage done to the marriage is the loss of trust and the difficulty of earning it back. Succumbing yet again to the snare of pornography does great harm to a recovering marriage, but the difference between confessing openly and being caught in covering up sin is worlds apart.


Wives usually want to know when their husbands have been unfaithful with pornography. It hurts them to know, but they still would rather know than be left in the dark. The most common response I hear from wives to their husbands is, "I'm hurt that you did this, but I'm grateful that you told me."


Committing and being faithful to a 24-hour rule takes the burden off of a wife to be a detective. Wives often feel scared when weeks or months have gone by without hearing from their husbands how they're doing. In this scenario, no news is sadly often not good news. Faithfulness to the 24-hour rule guards wives against fretfully wondering what is true.
|
The 24-hour rule forces husbands to live in the realty of their decisions. One of pornography's greatest lies is, "This isn't hurting anyone." Needing to confess each instance kills that lie very quickly. I've heard many husbands talk about how great their marriages are apart from this one issue. Men have an uncanny ability to compartmentalize and downplay the impact of their sin on their marriages. Hiding this sin and never talking about it creates a very powerful illusion that things are great, but this backfires in the end. The more a wife believes her husband is being faithful, the greater the disappointment, hurt, and sense of betrayal once she finds out that's not true.


Confession creates opportunities for genuine relationship. Whether a husband knows it or not, keeping this sin hidden forces him to put up his defenses. He can't be his true self around her. He'll need to hold some of himself back from her. The two of them can't truly be naked and unashamed, but being open with his wife provides the foundation for truly knowing one another.


Confession gives his wife an opportunity to forgive him and for him to receive her forgiveness. This is a beautiful display of the gospel, reminding them both that we only have a saving relationship with Jesus because of his grace! Our marriages should point us to the gospel every day, and living in the darkness kills that opportunity.


The 24-hour rule upholds the great responsibility, dignity, and honor of the marriage covenant. Most couples take vows at their weddings, and many will vow to "forsake all others." Pornography breaks this marriage vow and tramples upon it. The offended party not only has the right to know but also needs to be involved for proper restoration to occur. A commitment to the 24-hour rule is an outworking of your commitment to your vows.


Willing confession of sexual betrayal in a marriage is scary for a husband to do. Confession takes all of the control out of his hands, forcing him to entrust himself to the Lord. This is such a critical step in repentance. He must lose his life in order to save it. Sin so often seeks to make life work on our own terms. Hiding your sin is a prime example of a refusal to let God be the Lord of your life.
On more than one occasion, I've sat with wives in tears as they come to realize their husbands have been hiding their sin. Their faces show their embarrassment, shock, disappointment, and confusion. But what is perhaps most heartbreaking is watching them plead with their husbands to come back into the light. They aren't asking their husbands to be perfect, only honest! These women are willing to forgive, to help, to pray, but they feel completely shut out, disregarded, and unsafe when they realize they've been deceived. Deception virtually wipes out any growth a marriage has made, leaving wives feeling like they are back at square one. But the enemy is so crafty in telling husbands the very opposite lie—that confession will take them back to square one. Deception, not confession, is your enemy, brothers! Fight it; put it to death. Entrust yourself to Christ because he will never forsake you! Rage, rage against the dying of the light.
About The Author
After finishing internships at both CCEF and Harvest USA, Mark Sanders joined Harvest USA's Men's Ministry in July 2015. Mark holds an M.A. in Counseling from Westminster Theological Seminary and a B.A. in Communications and Integrated Media from Geneva College. For five years, he taught English in South Korea, where he met his lovely wife. He shared the gospel with college students and served as a small group leader in his church. In addition to leading support groups and conducting one-on-one discipleship, Mark also serves on Harvest USA's teaching staff and has produced all of their video resources. In February 2021, Mark became Director of Discipleship at Harvest USA.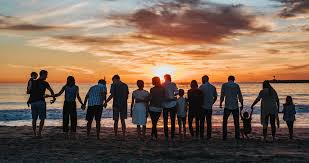 More Resources



Lambert Dolphin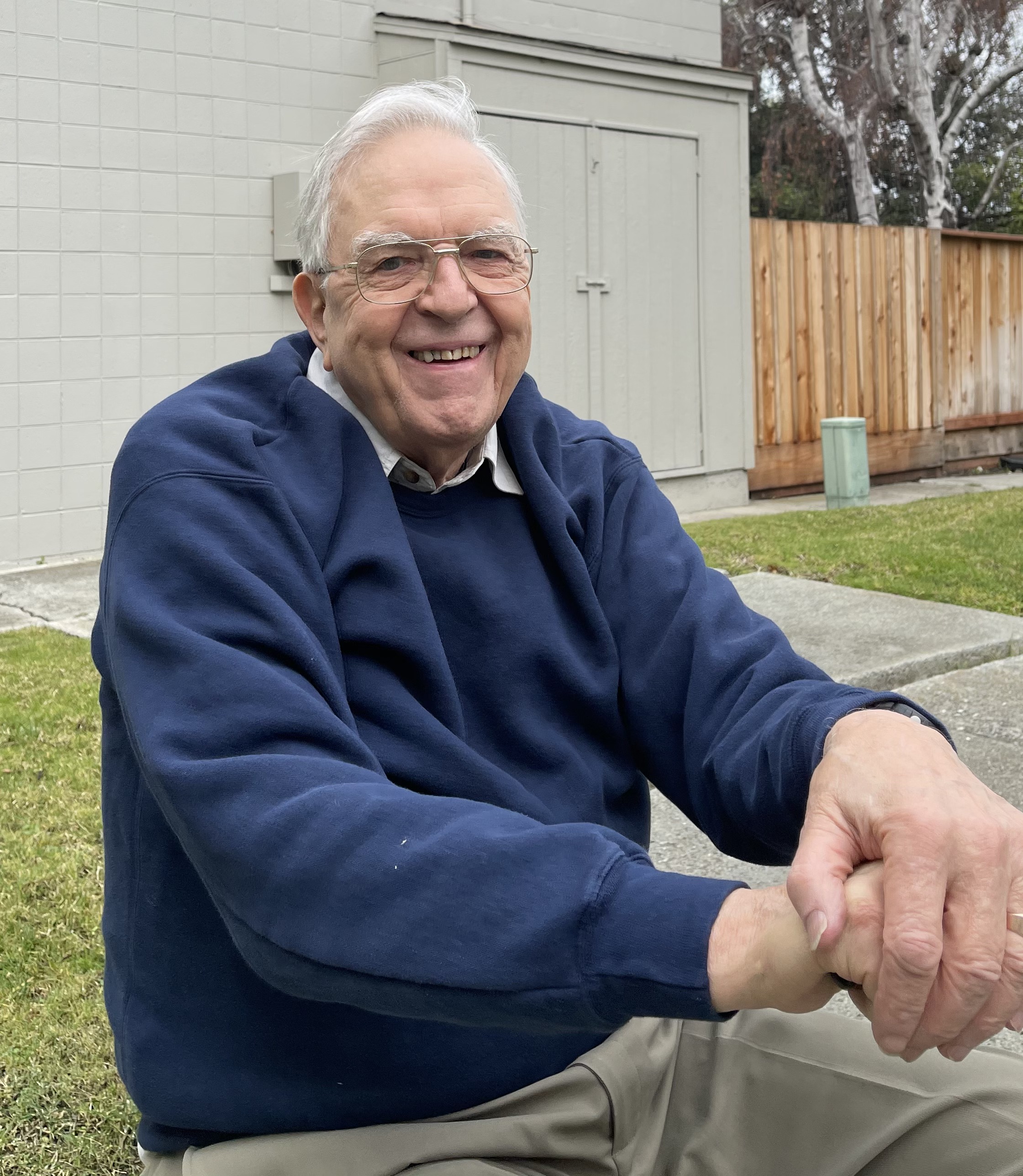 Email is welcome 
Lambert Dolphin's Place
Recent and Recovered Articles
Newsletters Old and New

January 23, 2022