Peninsula Bible Church of Palo Alto
Discovery Publishing
Ordering
Discovery Papers, Books, and Tapes
---
General Information
Discovery Publishing is the publications ministry of Peninsula Bible Church. Peninsula Bible Church seeks to "equip the saints for the work of the ministry" (Ephesians 4:12a) through expository preaching of God's Word. These expository messages, which are preached by the pastors of PBC, are available as Discovery papers, tapes, and books.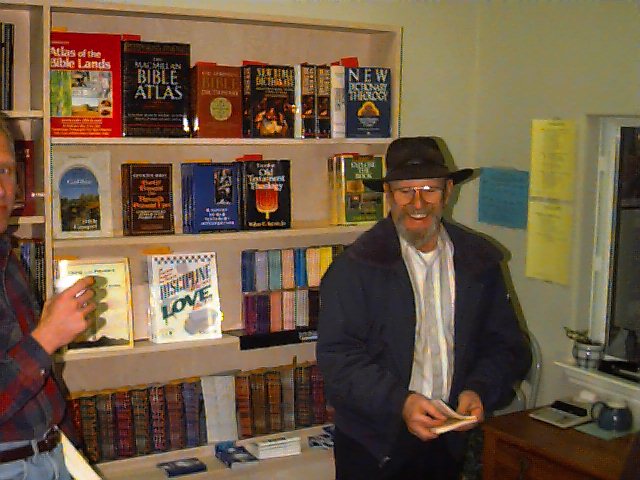 Peninsula Bible Church is committed to teaching the life-changing, profound truth of Scripture through expository preaching. Expository preaching derives its content from the Scripture itself. It seeks to discover its divinely intended meaning, to observe its effect upon those who first received it, and to apply it to those who seek its guidance in the present. Discovery Papers are edited transcripts of the sermons preached at Peninsula Bible Church.
Monthly Subscription to Discovery Papers
Discovery Papers are mailed every other month to people who have requested to be a part of our mailing list. If you would like to be included on that list, please use the order form provided. (We suggest an annual donation of $35/year and $45 for international).
Discovery Tapes
Cassette tapes are recordings of the sermons preached by the pastors of Peninsula Bible Church. An asterisk placed next to the message catalog number(s) indicates a cassette is available. Generally, two messages are recorded on each cassette. Thus, an asterisk between two catalog numbers indicates two messages on that cassette. An asterisk on line with a catalog number indicates one message on that cassette.
Monthly Subscription to Tapes
Two tapes containing four messages are mailed each month to people on our monthly tape subscription list. If you would like to receive these tapes of current messages from PBC, the subscription rate is $19.50 for 3 months, $39.00 for 6 months or $77 for 12 months.
Financial Policy - Discovery Papers
Discovery Publishing depends on the financial support of people who use our materials. The actual cost of producing Discovery Papers is more than the suggested 50¢ per message. However, it is our desire to make these materials available to all who would like to benefit from them. Our suggested annual contribution to be a part of the mailing list is $35 (US). All contributions are tax deductible.
Peninsula Bible Church Cupertino (PBCC)
Peninsula Bible Church of Cupertino, California maintains a separate publishing office. To obtain a catalog of their publications contact PBCC, 10062 Miller Avenue, Suite 108, Cupertino, CA 95014. Phone (408) 996 1590, FAX: (408) 366 6690.
---
Discovery Publishing
3505 Middlefield Rd.
Palo Alto, California 94306
(650) 494-0623
Fax: (650) 494-1268.
Email: Irene_Dashler@pbc.org.
---
Discovery Publishing Page Index Page
Peninsula Bible Church Home Page
September 5, 1996. Revised, May 31, 1998.