Behold the Messiah
Isaiah 49
"Listen, O coastlands, to Me,
And take heed, you peoples from afar!
The Lord has called Me from the womb;
From the matrix of My mother He has made mention of My name.
2 And He has made My mouth like a sharp sword;
In the shadow of His hand He has hidden Me,
And made Me a polished shaft;
In His quiver He has hidden Me."
3 "And He said to me,
'You are My servant, O Israel,
In whom I will be glorified.'
4 Then I said, 'I have labored in vain,ß
I have spent my strength for nothing and in vain;
Yet surely my just reward is with the Lord,
And my work with my God.' "
5 "And now the Lord says,
Who formed Me from the womb to be His Servant,
To bring Jacob back to Him,
So that Israel is gathered to Him
(For I shall be glorious in the eyes of the Lord,
And My God shall be My strength),
6 Indeed He says,
'It is too small a thing that You should be My Servant
To raise up the tribes of Jacob,
And to restore the preserved ones of Israel;
I will also give You as a light to the Gentiles,
That You should be My salvation to the ends of the earth.' "
7 Thus says the Lord,
The Redeemer of Israel, their Holy One,
To Him whom man despises,
To Him whom the nation abhors,
To the Servant of rulers:
"Kings shall see and arise,
Princes also shall worship,
Because of the Lord who is faithful,
The Holy One of Israel;
And He has chosen You."
8 Thus says the Lord:
"In an acceptable time I have heard You,
And in the day of salvation I have helped You;
I will preserve You and give You
As a covenant to the people,
To restore the earth,
To cause them to inherit the desolate heritages;
9 That You may say to the prisoners, 'Go forth,'
To those who are in darkness, 'Show yourselves.'
"They shall feed along the roads,
And their pastures shall be on all desolate heights.
10 They shall neither hunger nor thirst,
Neither heat nor sun shall strike them;
For He who has mercy on them will lead them,
Even by the springs of water He will guide them.
11 I will make each of My mountains a road,
And My highways shall be elevated.
12 Surely these shall come from afar;
Look! Those from the north and the west,
And these from the land of Sinim."
13 Sing, O heavens!
Be joyful, O earth!
And break out in singing, O mountains!
For the Lord has comforted His people,
And will have mercy on His afflicted.
God Will Remember Zion
14 But Zion said, "The Lord has forsaken me,
And my Lord has forgotten me."
15 "Can a woman forget her nursing child,
And not have compassion on the son of her womb?
Surely they may forget,
Yet I will not forget you.
16 See, I have inscribed you on the palms of My hands;
Your walls are continually before Me.
17 Your sons shall make haste;
Your destroyers and those who laid you waste
Shall go away from you.
18 Lift up your eyes, look around and see;
All these gather together and come to you.
As I live," says the Lord,
"You shall surely clothe yourselves with them all as an ornament,
And bind them on you as a bride does.
19 "For your waste and desolate places,
And the land of your destruction,
Will even now be too small for the inhabitants;
And those who swallowed you up will be far away.
20 The children you will have,
After you have lost the others,
Will say again in your ears,
'The place is too small for me;
Give me a place where I may dwell.'
21 Then you will say in your heart,
'Who has begotten these for me,
Since I have lost my children and am desolate,
A captive, and wandering to and fro?
And who has brought these up?
There I was, left alone;
But these, where were they?' "
22 Thus says the Lord God:
"Behold, I will lift My hand in an oath to the nations,
And set up My standard for the peoples;
They shall bring your sons in their arms,
And your daughters shall be carried on their shoulders;
23 Kings shall be your foster fathers,
And their queens your nursing mothers;
They shall bow down to you with their faces to the earth,
And lick up the dust of your feet.
Then you will know that I am the Lord,
For they shall not be ashamed who wait for Me."
24 Shall the prey be taken from the mighty,
Or the captives of the righteous be delivered?
25 But thus says the Lord:
"Even the captives of the mighty shall be taken away,
And the prey of the terrible be delivered;
For I will contend with him who contends with you,
And I will save your children.
26 I will feed those who oppress you with their own flesh,
And they shall be drunk with their own blood as with sweet wine.
All flesh shall know
That I, the Lord, am your Savior,
And your Redeemer, the Mighty One of Jacob."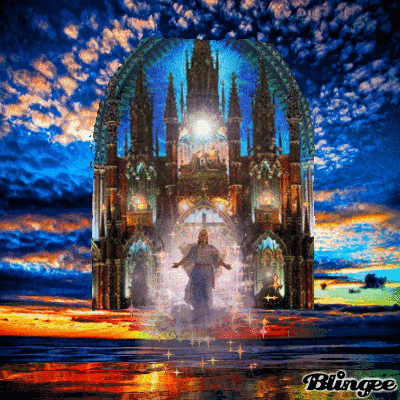 Behold the Messiah
by Ray Stedman
Isaiah Chapter 49, provides perhaps the clearest picture in the whole Bible of the ministry of Jesus. It is an amazing passage which leads us to the very Holy of Holies, which the 53rd chapter of this book represents. This prophecy was given 725 years before our Lord appeared. A modern counterpart of that would be if someone in the twelfth century, during the time of the Crusades, had written a document that described in accurate detail, including his name, the Presidency of Ronald Reagan in twentieth century America. That is how accurate the predictive element of this section is. Chapter 49 opens with the Servant of Jehovah describing his own ministry.
Listen to me, O coastlands,
  and hearken, you peoples from afar.
The Lord called me from the womb,
  from the body of my mother he named my name.
He made my mouth like a sharp sword,
  in the shadow of his hand he hid me;
he made me a polished arrow,
  in his quiver he hid me away.
And he said to me, "You are my servant,
  Israel, in whom I will be glorified."
But I said, "I have labored in vain,
  I have spent my strength for nothing and vanity;
yet surely my right is with the Lord,
  and my recompense with my God."

And now the Lord says,
  who formed me from the womb to be his servant,
to bring Jacob back to him,
  and that Israel might be gathered to him,
for I am honored in the eyes of the Lord,
  and my God has become my strength -- " (Isaiah 49:1-5 RSV)
It is not hard to see in that section the events our Lord fulfilled in the days of his flesh. This passage is addressed to the Gentile peoples of earth, reaching far beyond Israel to the "coastlands," the continents of earth. The first declaration is that the Savior's name was given to him before he was born: "from the body of my mother he named my name." When Mary was found with child, an angel visited Joseph and told him that the holy issue to be born of Mary was to be called, Jesus. In Verses 2-3 the servant describes how he was taught of God, and yet taught in obscurity. Growing up in that carpenter's shop in Nazareth, our Lord learned radical truth that would be like "a sharp sword." But he learned it in obscurity, hidden away like "an arrow in a quiver," as he describes it here. Yet during those times, he was made aware of what God had called him to do: "He said to me, 'You are my servant, Israel, in whom I will be glorified.'" This, of course, became our Lord's objective as he moved into his ministry upon reaching manhood.
Verses 4-5 speak of his experience of rejection by the people to whom he came. At first his ministry was sensational. He attracted crowds everywhere he went. But soon he began to experience rejection and apparent failure, so that in the end he had to say, "All have forsaken me." This is reflected in these words, "I have labored in vain, I have spent my strength for nothing and vanity." Even in those words, however, there is a confidence that God will recover and do his will: "Yet surely my right is with the Lord, and my recompense with my God." He clearly understood that God would fulfill through him the work he had sent him to do, which he says is, that he might "bring Jacob back to him." He came to reach the wandering, disobedient nation of Israel and to bring it back to God.
In this section we can see that both the nation and the servant are called Israel "Israel, my servant" and yet they are clearly distinguished. This is the answer to those, particularly among the Jews, who say this is not referring to a man but to the nation only. Clearly both figures are reflected here.
Verses 8-13 continue the description of what God has called his servant to do. There is a remarkable promise in Verse 6, where Yahweh looks on to the worldwide ministry that the Servant will have.
"It is too light a thing that you should be my servant
  to raise up the tribes of Jacob
  and to restore the preserved of Israel;
I will give you as a light to the nations,
  that my salvation may reach to the end of the earth."

Thus says the Lord,
  the Redeemer of Israel and his Holy One,
to one deeply despised, abhorred by the nations,
  the servant of rulers:
"Kings shall see thee and arise;
  princes, and they shall prostrate themselves;
because of the Lord, who is faithful,
  the Holy One of Israel, who has chosen you." (Isaiah 49:6-7 RSV)
Here is a ministry that reaches far beyond the land of Israel going out to all the nations. Though in some places he would be despised, in other nations kings would acknowledge his authority. This has been fulfilled many times in history. Queen Victoria declared that she viewed herself as a servant at the feet of the King of Kings and Lord of Lords. Napoleon and other leaders of history had great things to say about Jesus. Throughout history many leaders have humbly acknowledged their dependence upon this amazing Person, so that these words have been adequately fulfilled. In Verse 14 of this chapter, Israel (or Zion, a name for Jerusalem) cries out,
But Zion said, "The Lord has forsaken me,
  my Lord has forgotten me." (Isaiah 49:14 RSV)
Many Jews feel this way yet today. Frequently you hear them say that while they were the chosen people (some admit they still are), yet they feel that God has forsaken them. They cannot understand the wanderings through the centuries, the nameless horrors of the Holocaust, and other persecutions. But Yahweh reminds them, in Verses 15-16:
"Can a woman forget her sucking child,
  that she should have no compassion on the son of her womb?
Even these may forget,
  yet I will not forget you.
Behold, I have graven you on the palms of my hands;
  your walls are continually before me." (Isaiah 49:15-16 RSV)
That is God's word that he will not forget his promises to Israel. Paul takes this up in Chapters 9, 10 and 11 of Romans, and asks the question, "Has God cast off his people whom he knew?" Romans 11:2a KJV). His answer is, "Absolutely not." God will fulfill these promises.
Here Jehovah reminds them, "Though you may feel neglected and forgotten, I cannot cast you off. I will never forget you, 'Can a mother forget her sucking child?'" Proverbially, of course, mother love is the strongest love of all. Many mothers continue to love their children no matter what they do. 
But it is unfortunately true that mothers can forget their children. This week the papers were filled with an account of a mother in New York who systematically suffocated all nine of her children. 
Mothers can forget their children, but God cannot: "Behold, I have inscribed you, engraved you on the palms of my hands." We are reminded of that scene in the gospels when Jesus, after his resurrection, appeared to his frightened disciples, huddled together in the upper room, and said to them, "Behold, my hands and my feet and see that it is I," Luke 24:39). Those wounds in his hands were marks of love and their very names were engraved in his hands.
Though this passage is addressed to Israel (Zion) as a nation, we Christians have a right to claim these promises for ourselves. In Hebrews 12 the writer says we believers have not come to Mt. Sinai, the mountain that cannot be touched, to the intolerable sound of the trumpet and the darkness, etc. "But," he says, "we have come to Mount Zion and to the city of the living God, to the heavenly Jerusalem," (Hebrews12:22 RSV). Therefore these promises apply to us on a spiritual level.
This entire section is a great word for discouraged hearts. If you ever feel like God has forgotten you, that he has turned his back on you? Perhaps you have made mistakes and you think that God is going to punish you all the rest of your life. In our prayer requests this morning there is an appeal for a man who feels forsaken, discouraged, defeated. Many people feel that God has totally forgotten them.
I was in Atlanta on Thursday and Friday last, speaking to a group of Southern Baptist pastors. I was encouraged to hear one of them, a preacher of a large Baptist church in Atlanta, say that he had learned that he was preaching to the wrong crowd of people. He thought he was preaching to what he called "America 1," the average family a man and his wife, their two-and-a-half children, driving a Cadillac or a Lincoln, living in a beautiful home on an acre of ground, etc. But he discovered that the group he was really speaking to was what he called "America 2." They live in high-rise apartments, drive Porsches or BMWs, have probably gone through two or three divorces, and their family consists of his, hers and their children. They are all living empty lives, climbing the corporate ladder, feeling the rush and restlessness of life, troubled by many inner problems and distresses. That is the world of today, here in Silicon Valley too.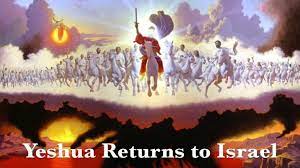 But God has a ministry to the discouraged and defeated ones. He will restore and do a work that will leave them amazed and baffled at the wonders that he produces. Read on at Verse 19, where God says to Israel:
Surely your waste and your desolate places
  and your devastated land --
surely now it will be too narrow for your inhabitants,
  and those who swallowed you up will be far away.
The children born in the time of your bereavement
  will yet say in your ears:
"The place is too narrow for me;
  make room for me to dwell in."
Then you will say in your heart:
  "Who has borne me these?
I was bereaved and barren,
  exiled and put away,
  but who has brought up these?
Behold, I was left alone;
  whence then have these come?" (Isaiah 49:19-21 RSV)
Hear the amazement at the increase of population, the return of prosperity, and the blessing of God upon the people! That is the wonder of the gospel. How many here could tell how God has changed their lives and blessed their hearts beyond their dreams… Ray Stedman, Behold the Messiah.


The Names of God
Old Testament (The Hebrew Scriptures, or Tanach):
EL: 


 God ("mighty, strong, prominent") used 250 times in the OT See Gen. 7:1, 28:3, 35:11; Nu. 23:22; Josh. 3:10; 2 Sam. 22:31, 32; Neh. 1:5, 9:32; Isa. 9:6; Ezekiel 10:5. El is linguistically equivalent to the Moslem "Allah," but the attributes of Allah in Islam are entirely different from those of the God of the Hebrews. ELAH is Aramaic, "god." Elah appears in the Hebrew Bible in Jeremiah 10:11 (which is in Aramaic, and is plural, "gods"). In Daniel (the Aramaic sections) Elah is used both of pagan gods, and of the true God, also plural. Elah is equivalent to the Hebrew Eloah which some think is dual; Elohim is three or more. The gods of the nations are called "elohim." The origin of Eloah is obscure. Elohim is the more common plural form of El. Eloah is used 41 times in Job between 3:4 and 40:2, but fewer than 15 times elsewhere in the OT. See the Catholic Encyclopedia entry on Elohim.

ELOHIM: 





 God (a plural noun, more than two, used with singular verbs); Elohim occurs 2,570 times in the OT, 32 times in Gen. 1. God as Creator, Preserver, Transcendent, Mighty and Strong. Eccl., Dan. Jonah use Elohim almost exclusively. See Gen. 17:7, 6:18, 9:15, 50:24; I Kings 8:23; Jeremiah 31:33; Isa. 40:1. 

EL SHADDAI: 





 God Almighty or "God All Sufficient." 48 times in the OT, 31 times in Job. First used in Gen. 17:1, 2. (Gen. 31:29, 49:24, 25; Prov. 3:27; Micah 2:1; Isa. 60:15, 16, 66:10-13; Ruth 1:20, 21) In Rev. 16:7, "Lord God the Almighty." The Septuagint uses Greek "ikanos" meaning "all-sufficient" or "self-sufficient." The idols of the heathen are called "sheddim."

ADONAI: 




 Lord in our English Bibles (Capital letter 'L ', lower case, 'ord') (Adonai is plural, the sing. is "adon"). "Master'' or "Lord" 300 times in the OT always plural when referring to God, when sing. the reference is to a human lord. Used 215 times to refer to men. First use of Adonai, Gen. 15:2. (Ex. 4:10; Judges 6:15; 2 Sam. 7:18-20; Psalm 8, 114:7, 135:5, 141:8, 109:21-28). Heavy use in Isaiah (Adonai Jehovah). 200 times by Ezekiel. Ten times in Dan. 9.



JEHOVAH: 




 LORD in our English Bibles (all capitals). Yahweh is the covenant name of God. Occurs 6823 times in the OT First use Gen. 2:4 (Jehovah Elohim). From the verb "to be", havah, similar to chavah (to live), "The Self-Existent One," "I AM WHO I AM" or 'I WILL BE WHO I WILL BE" as revealed to Moses at the burning bush, Ex.3. The name of God, too sacred to be uttered, abbreviated ( . . . . ) or written "YHWH" without vowel points. The tetragrammaton. Josh., Judges, Sam., and Kings use Jehovah almost exclusively. The love of God is conditioned upon His moral and spiritual attributes. (Dan. 9:14; Psalm 11:7; Lev. 19:2; Habakkuk 1:12). Note Deuteronomy 6:4, 5 known to Jews as the Sh'ma uses both Jehovah and Elohim to indicate one God with a plurality of persons. 

JEHOVAH-JIREH: 








 "The Lord will Provide." Gen. 22:14. From "jireh" ("to see" or "to provide," or to "foresee" as a prophet.) God always provides, adequate when the times come. 

JEHOVAH-ROPHE: 







 "The Lord Who Heals" Ex. 15:22-26. From "rophe" ("to heal"); implies spiritual, emotional as well as physical healing. (Jeremiah 30:17, 3:22; Isa. 61:1) God heals body, soul and spirit; all levels of man's being.

JEHOVAH-NISSI: 







 "The Lord Our Banner." Ex. 17:15. God on the battlefield, from word which means "to glisten," "to lift up," See Psalm 4:6.

JEHOVAH-M'KADDESH:   








 "The Lord Who Sanctifies" "To make whole, set apart for holiness." The Lord says: "Consecrate yourselves and be holy, because I am the Lord your God. Keep my decrees and follow them. I am the Lord, who makes you holy." (Leviticus 20:7-8) 

JEHOVAH-SHALOM: 








  "The Lord Our Peace" Judges 6:24. "Shalom" translated "peace" 170 times means "whole," "finished," "fulfilled," "perfected." Related to "well," welfare." Deuteronomy 27:6; Dan. 5:26; I Kings 9:25 8:61; Gen. 15:16; Ex. 21:34, 22:5, 6; Lev. 7:11-21. Shalom means that kind of peace that results from being a whole person in right relationship to God and to one's fellow man.

SHEPHERD: 



  Psalm 23, 79:13, 95:7, 80:1, 100:3; Gen. 49:24; Isa. 40:11.

JUDGE: 



 Psalm 7:8, 96:13.

JEHOVAH ELOHIM: 









 "LORD God" Gen. 2:4; Judges 5:3; Isa. 17:6; Zephaniah 2:9; Psalm 59:5, etc.

JEHOVAH-TSIDKENU 









  "The Lord Our Righteousness" Jeremiah 23:5, 6, 33:16. From "tsidek" (straight, stiff, balanced - as on scales - full weight, justice, right, righteous, declared innocent.) God our Righteousness.

JEHOVAH-ROHI: 








 "The Lord Our Shepherd" Psalm 23, from "ro'eh" (to pasture).

JEHOVAH-SHAMMAH:   







 "The Lord is There" (Ezekiel 48:35).

JEHOVAH-SABAOTH: 









  "The Lord of Hosts" The commander of the angelic host and the armies of God. Isa. 1:24; Psalm 46:7, 11; 2 Kings 3:9-12; Jeremiah 11:20 (NT: Rom. 9:29; James 5:4, Rev. 19: 11-16).


EL ELYON:  







 'Most High" (from "to go up") Deuteronomy 26:19, 32:8; Psalm 18:13; Gen. 14:18; Nu. 24:16; Psalm 78:35, 7:17, 18:13, 97:9, 56:2, 78:56, 18:13; Dan. 7:25, 27; Isa. 14:14.

ABIR: 




 'Mighty One', ("to be strong") Gen. 49:24; Deuteronomy 10:17; Psalm 132:2, 5; Isa. 1:24, 49:26, 60:1. 

BRANCH: 



 (tsemach), The Branch: Zechariah 3:8, 6:12; Isa. 4:2; Jeremiah 23:5, 33:15.

KADOSH: 




  "Holy One" Psalm 71:22; Isa. 40:25, 43:3, 48:17. Isaiah uses the expression "the Holy One of Israel" 29 times. 

SHAPHAT:



 "Judge" Gen. 18:25

EL ROI: 





  "God of Seeing" Hagar in Gen. 16:13. The God Who opens our eyes.

KANNA: 



 "Jealous" (zealous). Ex. 20:5, 34:14; Deuteronomy 5:9; Isa. 9:7; Zechariah 1:14, 8:2. 

PALET: 



 "Deliverer" Psalm 18:2.

YESHUA: 




 (Yeshua) "Savior" ("he will save"). Isa. 43:3. Jesus is the Greek equivalent of the Hebrew "Joshua." The latter is a contraction of Je-Hoshua. ("Christ", the anointed one is equivalent to the Hebrew Maschiah, or Messiah). [See Wikipedia article]. 

GAOL: 



 "Redeemer" (to buy back by paying a price). Job 19:25; For example, the antitype corresponding to Boaz the Kinsman-Redeemer in the Book of Ruth.

MAGEN: 



 "Shield" Psalm 3:3, 18:30.
STONE: (eben) 



 Gen. 49:24

EYALUTH: 





  "Strength" Psalm 22:19.

TSADDIQ: 




  "Righteous One" Psalm 7:9.

EL-OLAM: 






 "Everlasting God" (God of everlasting time) Gen. 21:33; Psalm 90:1-3, 93:2; Isa. 26:4.

EL-BERITH: 






 "God of the Covenant" Used of Baal in Judges 9:46. Probably used originally to refer to the God of israel.

EL-GIBHOR: 






  Mighty God (Isa. 9:6)
TSUR: 



  "God our Rock" Deuteronomy 32:18; Isa. 30:29.

Malachi calls Messiah "The Sun of Righteousness" (Malachi 4:2).

Isaiah calls Messiah "Wonderful, Counselor, Mighty God (El Gibhor), Everlasting Father, Prince of Peace" (Isa. 9:6).

'Attiq Yomin (Aramaic): "Ancient of Days," Dan. 7:9, 13, 22.

MELEKH: 



 "King" Psalm 5:2, 29:10, 44:4, 47:6-8, 48:2, 68:24, 74:12, 95:3, 97:1, 99:4, 146:10; Isa. 5:1, 5, 41:21, 43:15, 44:6; 52:7, 52:10. 

"The Angel of the Lord: " Gen. 16:7ff, 21:17, 22:11, 15ff, 18:1-19:1, 24:7, 40, 31:11-13, 32:24-30; Ex. 3:6, 13:21, Ezekiel 1:10-13. Seen in the theophanies, or pre-incarnate appearances of the Son of God in the OT (See I Cor. 10:3 NT).

FATHER: 


 2 Sam. 7:14-15; Psalm 68:5; Isa. 63:16, 64:8; Mal. 1:6.

THE FIRST AND LAST: Isa. 44:6, 48:12.

IMMANUEL, or EMMANUEL, or IMANUEL: "God with us." Isaiah 7:14, 8:8. Quoted in Matthew 1:23. 
Helpful Reference: Hebrew Bible (MT) with audio and with English.

New Testament Scriptures, (Greek):
KURIOS: (kurios) "Lord" Found some 600 times in the NT.

DESPOTES: (despotes) "Lord" 5 times: Lu. 2:29; Acts 4:24; 2 Pet. 2:1; Jude 4; Rev. 6:10.

THEOS: (yeos) "God" (equivalent to the Hebrew Elohim), 1,000 times in the NT. In the NT all the persons of the trinity are called "God" at one time or another.

I AM: Jesus upset his generation especially when He said, "Before Abraham was, I AM," John 8:58. Note also his claim to be Jehovah in such phrases as "I AM the Light of the world," "the bread of life," living water," "the Resurrection and the Life," "the Way, Truth and the Life" in John's Gospel. From the Hebrew OT verb "to be" signifying a Living, Intelligent, Personal Being.

THEOTES: "Godhead" Col. 2:9; Rom. 1:20.

HUPSISTOS: "Highest" Mt. 21:9.

SOTER: (soter) "Savior" Luke 1:4 7.
WORD: (logos) John 1:1ff
ALMIGHTY: (pantokrator) 2 Cor. 6:18, Revelation, 9t, e.g. 19:6. 


JESUS: Derived from the Hebrew "Joshua" (Y'shua) or "Je-Hoshua" meaning JEHOVAH IS SALVATION.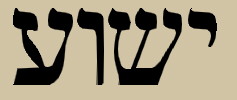 CHRIST: is equivalent to the Hebrew 'Messiah' (Meshiach), "The Anointed One."

Other NT Titles for Jesus: Shepherd of the Sheep; Master; King of kings; Lord of lords; Bishop and Guardian of our Souls; Daystar, Deliverer, Advocate, Last (or Second) Adam, Ancient of Days, Branch, Chief Cornerstone, Immanuel, First Born, Head of the Body, Physician, Rock, Root of Jesse, Stone, Potentate; Chief Apostle; Great High Priest; Pioneer and Perfecter of our Faith (or Author and Finisher); Lamb of God; Lamb Slain before the Foundation of the World; Lord God Almighty.

LOGOS: "The Word of God" John l; Rev. 19:13.

SOPHIA: "The Wisdom of God," referring to Christ, refers back to Proverbs (I Cor. 1,2)

Father, Son, Holy Spirit: Christian orthodoxy has always understood God to be One God in Three Persons (Elohim). In The NT each person of the godhead is called "God" and "Lord" at least once. 

Names for the Holy Spirit: Counselor; Comforter; Baptizer; Advocate; Strengthener; Sanctifier; Spirit of Christ (not the same as the spirit of Christ); Seven-Fold Spirit (Rev.); Spirit of Truth; Spirit of Grace; Spirit of Mercy; Spirit of God; Spirit of Holiness; Spirit of Life. Symbolized in OT and NT by (l) breath or wind; (2) fire; (3) water; (4) oil; (5) light; (6) a dove.

The Deity of the Lord Jesus Christ: Most Study Bibles have notes which give references to the Deity of our Lord Jesus Christ. Here is what the Scofield Study Bible Notes say:
(1) In the intimations and explicit predictions of the O.T. (a) The theophanies intimate the appearance of God in human form, and His ministry thus to man (Gen. 16:7-13; 18:2-23. especially v. 17; 32. 28 with Hos. 12:3-5; Ex. 3:2-14). (b) The Messiah is expressly declared to be the Son of God (Psa. 2:2-9), and God (Psa. 45:6, 7 with Heb. 1:8,9; Psalm 110. with Mt. 22:44; Acts 2:34 and Heb. 1:13; Psalm 110.4 with Heb. 5:6; 6. 20:7. 17-21; and Zechariah 6:13). (c) His virgin birth was foretold as the means through which God could be "Immanuel," God with us (Isa. 7:13, 14 with Mt. 1:22, 23). (d) The Messiah is expressly invested with the divine names (Isa. 9:6, 7). (e) In a prophecy of His death He is called Jehovah's "fellow" (Zechariah 13:7 with Mt. 26:31). (f) His eternal being is declared (Mic. 5:2 with Mt. 2:6; John 7:42).
(2) Christ Himself affirmed His deity. (a) He applied to Himself the Jeho-vistic I AM. (The pronoun "he" is not in the Greek; cf. John 8:24; John 8:56-58. The Jews correctly understood this to be our Lord's claim to full deity [v. 59]. See, also, John 10:33; 18:4-6, where, also "he" is not in the original.) (b) He claimed to be the Adonai of the O.T. (Mt. 22:42-45. See Gen. 15:2, note). (c) He asserted His identity with the Father (Mt. 28:19; Mk. 14:62; John 10:30; that the Jews so understood Him is shown by vs. 31, 32; John 14:8, 9; 17. 5). (d) He exercised the chief prerogative of God (Mk. 2:5-7; L.uke 7:48-50). (e) He asserted omnipresence (Mt. 18:20; John 3:13); omniscience (John 11:11-14, when Jesus was fifty miles away; Mk. 11:6-8); omnipotence (Mt. 28:18; L.uke 7:14; John 5:21-23; 6. is); mastery over nature, and creative power (L.uke 9:16. 17; John 2:9, 10:28). (f) He received and approved human worship (Mt. 14:33; 28: 9, John 20: 28, 29).
(3) The N.T. writers ascribe divine titles to Christ (John 1:1; 20. 28; Acts 20:28; Rom. 1:4; 9:5; 2 Thessalonians 1:12; 1 Tim. 3:16; Tit. 2:23; Heb. 1:8; 1 John 5:20).
(4) The N.T. writers ascribe divine perfections and attributes to Christ (e.g. Mt. 11:28; 18:20, 28:20; John 1:2, 2:23-25; 3:13; 5:17; 21:17; Heb. 1:3, 11, 12 with Heb. 13:8; Rev. 1:8,17,18; 2:23; 11. 17; 22:13).
(5) The N.T. writers ascribe divine works to Christ (John 1:3. 16:17, Col. 1:16, 17; Heb. 1:3).
(6) The N.T. writers teach that supreme worship should be paid to Christ (Acts 7:59, 60; 1 Cor. 1:2; 2 Cor. 13:14, Phil. 2:9, 10; Heb. 1:6; Rev. 1:5, 6; 5. 12, 13).
(7) The holiness and resurrection of Christ prove His deity (John 8:46; Rom. 1:4).
Philippians 2 is the great Chapter on the kenosis or self-emptying of the Lord Jesus Christ when He became a man. His equality with the Father as the Son of God is stated here.
Note also John 5:18 "This was why the Jews sought all the more to kill him, because he not only broke the sabbath but also called God his Father, making himself equal with God."
A well-known NT passage of mine is Romans 9:5 "...to them (the Jewish race) belong the patriarchs, and of their race, according to the flesh, is the Messiah (who is) God who is over all, blessed for ever. Amen."
ALPHA AND OMEGA: The First and the Last, The Beginning and The End (Revelation 1).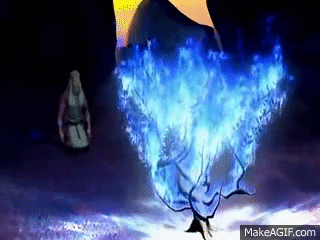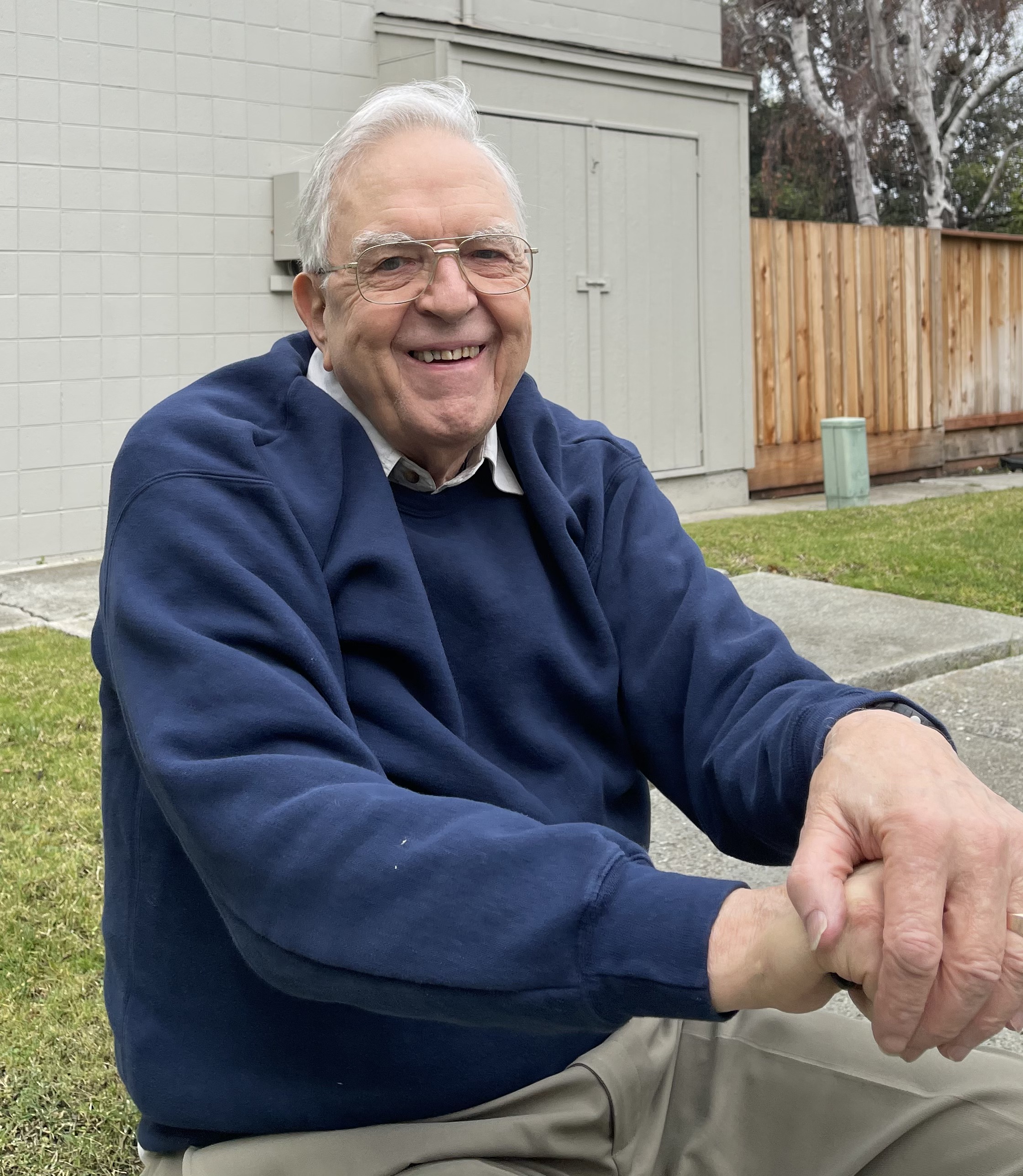 Lambert's Main Library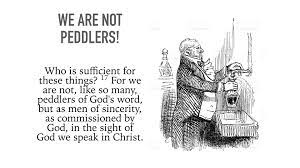 Lambert Dolphin's Main Library 
Email is welcome: Lambert Dolphin
Archive for Newsletters

Library Annex (800+ new articles since 2018. Free, help thyself)  
Audio Library (mp3)
My Search
Interviews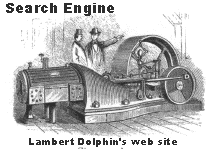 August 2, 2021. October 21, 2022. September 22, 2023.