Music Selections
from Lambert Dolphin
Therefore do not be unwise, but understand what the will of the Lord is.  
And do not be drunk with wine, in which is dissipation; 
but be filled with the Spirit, 
speaking to one another in psalms and hymns and spiritual songs, 
singing and making melody in your heart to the Lord, 
giving thanks always for all things to God the Father 
in the name of our Lord Jesus Christ... (Ephesians 5:17-20)
A wonderful old Blue Grass gospel song, dating back to at least 1877, is about a prodigal son as seen from his family's perspective. 

Here are four of the best versions: 

Sharon Camp  | Carter Family  | Doc Watson  | Blue Sky Boys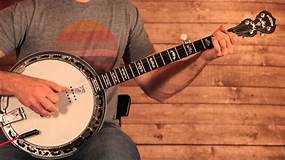 The Old Country Church | Turn your Eyes on Jesus | Take Your Shoes off, Moses | Redeemed Gospel Quartet | I'll Fly Away
All God's Creatures Gotta Sing in the Choir | My Lord Knows the Way Through the Wilderness
I'm Longing for Home | The FOGHORN STRINGBAND, "Go Home" | Gloryland | Gospel Music Hymn Sing | Rank Stranger | Mr. Tambourine Man
Dead Skunk in the Middle of the Road | Grandma's Lye Soap | You are My Sunshine | The Fox | The Sound of Silence | Bridge over Troubled Waters
Churches sing 'The Blessing' over the San Francisco Bay Area
There is a Fountain 1 | There is a Fountain 2 | I Will Sing of My Redeemer
Bid You Good Night | I Saw the Light | Five Jewish Worship Songs
Heavenly Sunshine | Our God is an Awesome God  | Majestic Sweetness   | A Glorious Church | O Come O Come Immanuel
Rolling Home to Old New England | A Southern Gospel Revival Welcome Table | The Gateway Singers – The Ballad of Sigmund Freud
Cotton Fields | Cotton Fields Odetta |Take Me Home, Country Roads - The Petersens | John Denver |Take Me Home, Country Roads
The Carter Family: You've Been a Friend to Me
Bob Dylan: The Times They Are A-Changin' (Audio) 1964
Stanley Brothers: Long Journey Home
Caleb Klauder & Reeb Willms - Gloryland
Norman Blake and Nancy Blake - All the Good Times are Over
Blue Sky Boys I'm S A V E D
Going Up Home to Green Pastures
Ralph Stanley 
Emmylou Harris and Ricky Skaggs
1. Soon and very soon, we are going to see the King
Hallelujah! Hallelujah! We're going to see the King.
<![if !supportEmptyParas]> <![endif]>
2. No more crying there, we are going to see the King Hallelujah! Hallelujah! We're going to see the King.
<![if !supportEmptyParas]> <![endif]>
3. No more dying there, we are going to see the King Hallelujah! Hallelujah! We're going to see the King.
Ralph Stanley  I'll Fly Away | Iris Dement Leaning on the Everlasting Arms | Take My Life and Let it Be | Great Hymns and Choruses
It`s A Lovely Day Tomorrow - Vera Lynn | Rolling Home to Old New England | San Fillipo Wurlitzer | Grandfather's Clock - Grandpa Jones
Wächet Auf | Come Sweet Death | Now Thank We our God | Bless the Lord O my Soul | O the Deep, Deep Love of Jesus | Man of Sorrows
Dry Branch Fire Squad | New Lost City Ramblers | The Maddox Brothers and Rose| Utah Philips
Hee Haw | Sons of the Pioneers | The Carter Family | Johnny Cash | The Kingston Trio | The Limelighters | The Gateway Singers
The Metropolitan Opera | Gilbert and Sullivan | E Power Biggs | Marie Claire Alain | Virgil Fox
The Dubliners | The Clancy Brothers | The Wolfe Tones | Caleb Klauder and Reeb Willms | Gordon Lightfoot
The Holy Ground | Oro Se Do Bheatha 'Bhaile | Seo Lin
I Can't Come to the Banquet | My Grandfather's Clock | Keep on the Sunnyside of Life | Meet Me by the Moonlight
All The Good Times Are Past And Gone
Ralph Stanley --- Flatt and Scruggs --- Norman and Nancy Blake --- Clawhammer Banjo

Railroading on the Great Divide by Sara Carter 1916
U Utah Phillips  ---- The Carter Family --- New Lost City Ramblers
Interview: Greg Laurie interviews Alice Cooper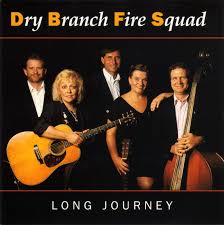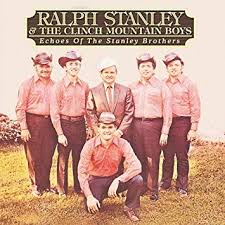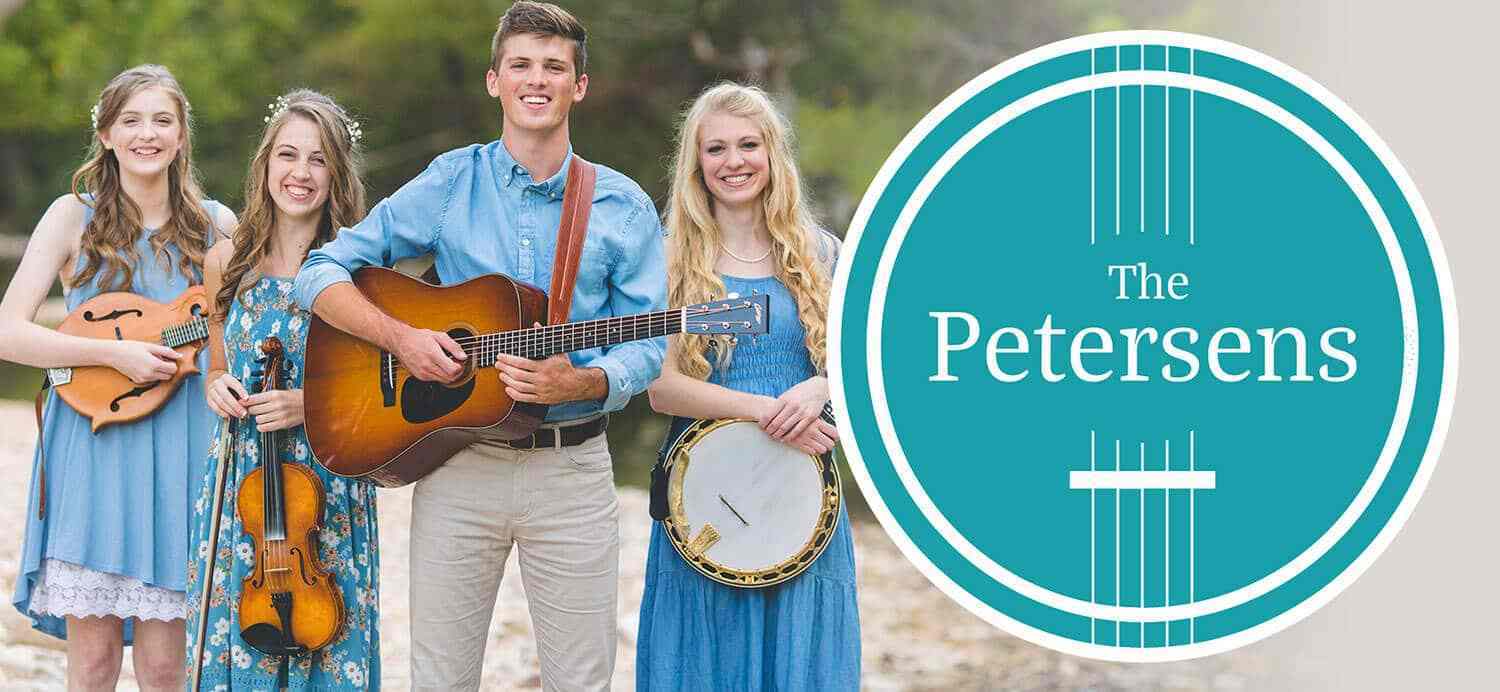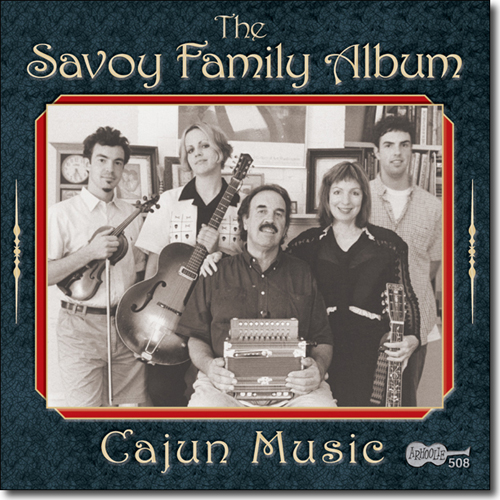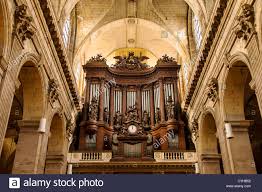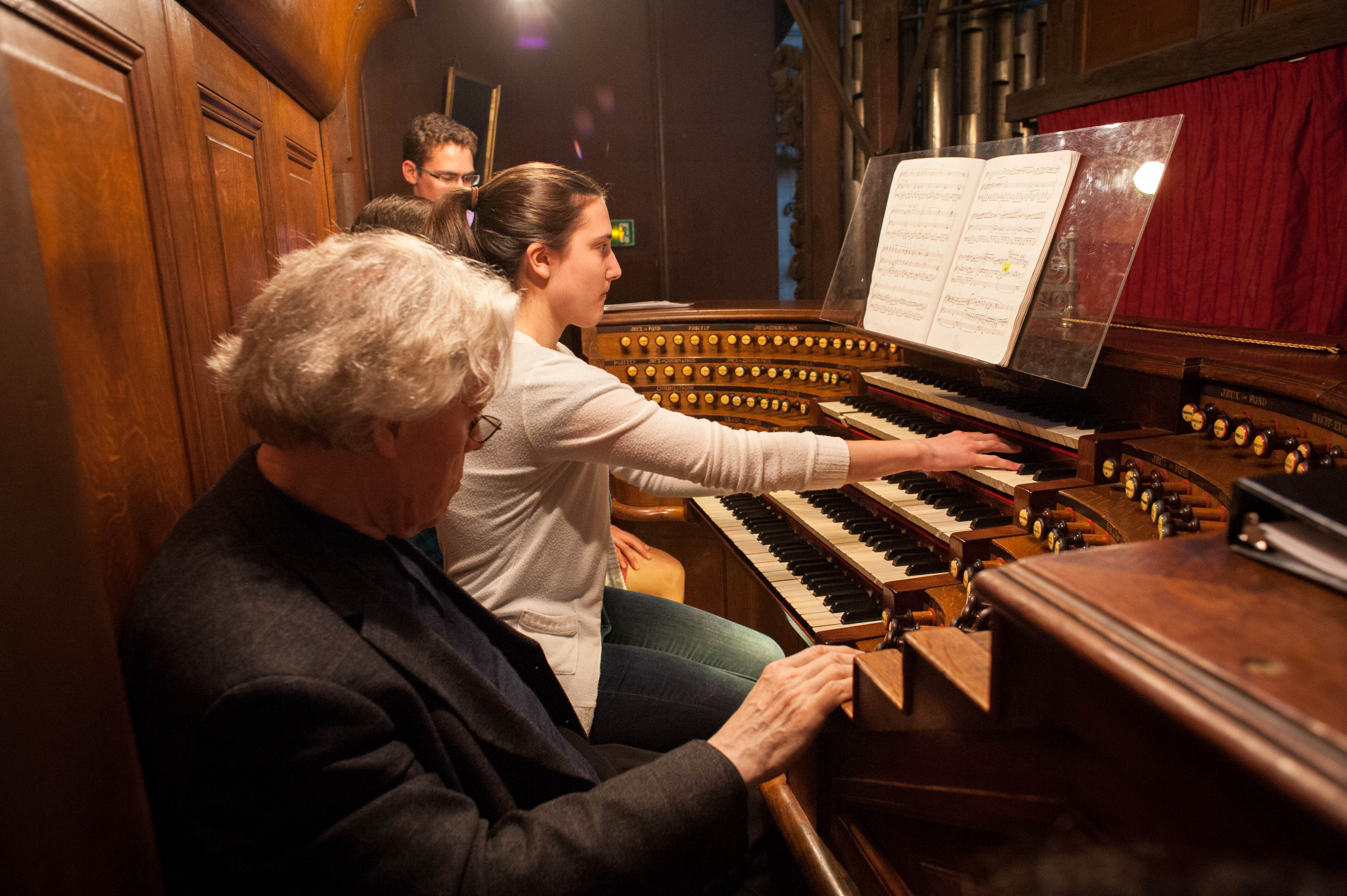 Vivaldi: The Four Seasons | Passacaglia and Fugue in C Minor | Finale, Saint-Saens 3rd Symphony | Widor Toccata | Pavarotti - La Donna È Mobile (Rigoletto)
Bizet: Carmen| -Toreador song | Tchaikovsky 1812 Overture | Toccata and Fugue in D Minor | Beethoven: Symphony 9 | Bach: Organ Concerto in A Minor by Vivaldi
Matthias Havinga plays J.S.Bach Fugue in A-minor BWV 543 | Carmen - Habanera | Verdi - Aida - Grand March
Virgil Fox. Now Thank We All Our God | | Johann Sebastian Bach: Magnificat in D major, BWV 243 | Pachelbel Canon in D

Music
Everyone has specific tastes in music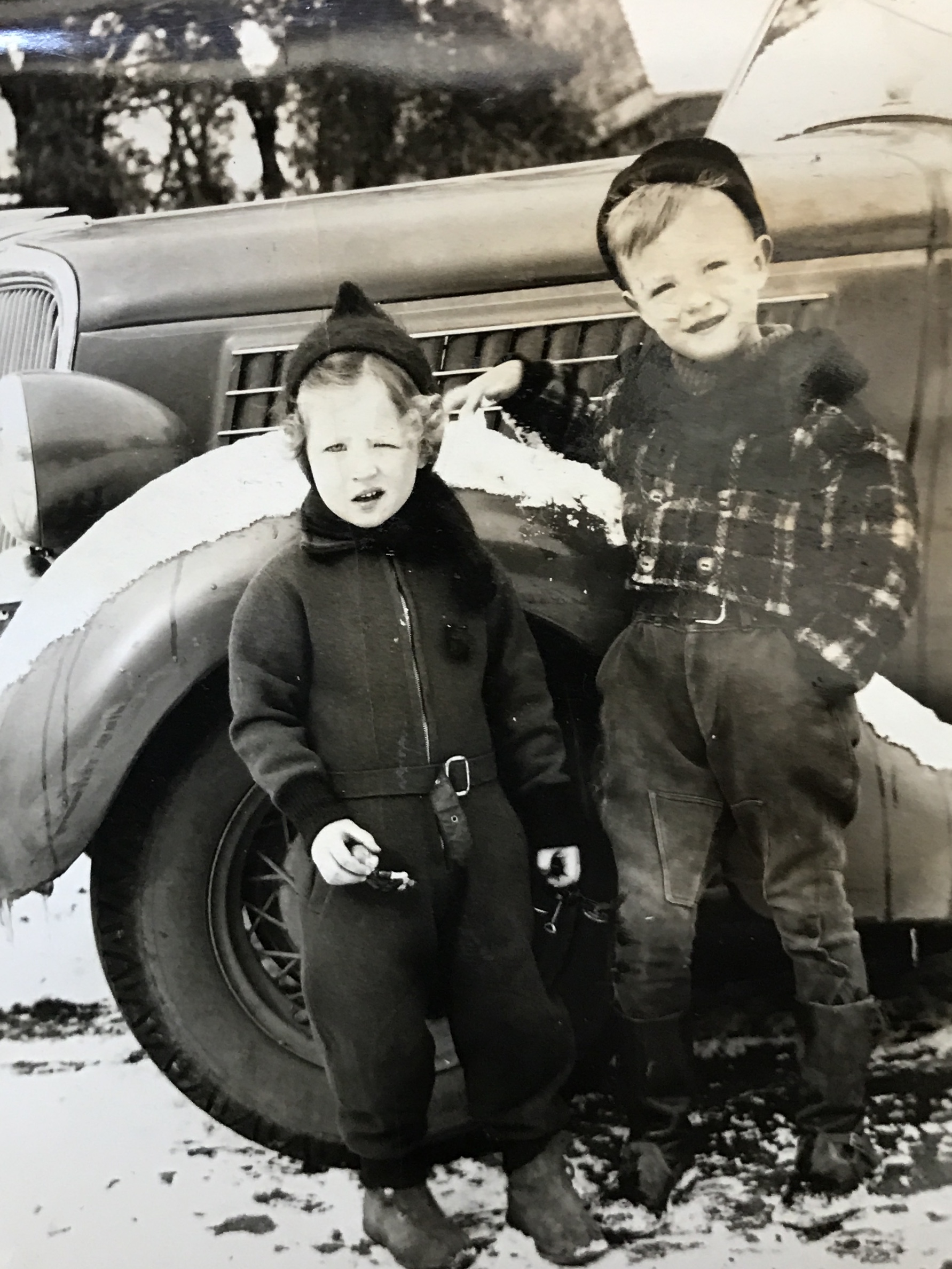 My tastes in over my lifetime are very diverse! I can't sing on key, and to my deep regret I can't even play the piano.
Part I. Earliest Memories 
Back in the summer of 1939 my father Lambert Sr. (Dolph) and my mother Audrey—along with my sister Susanne and me in the backs seat of our new Ford—drove us from Shoshone, Idaho to Butte, Montana so my dad could sell Wichita School Company school supplies. His salary at Shoshone High School was only $100 a month and the country was then climbing slowly out of the Great Depression (1929-1941).

Dad sang outrageous songs all way to Montana which distressed our mother no end! I was 7 years old and Susanne was 4-1/2. On the way back from Montana we visited Yellowstone. Seems like yesterday! Memory sharp and clear now.

Susanne and I giggled and cheered to our dad singing tunes such as: 
Sarah Jane
My Darlin' Clementine 
Red River Valley 
Ommie Wise 
Great Philadelphia Lawyer
Red Wing
I Heard the Bluebirds Sing 

Skippy Dolphin, aka Lambert Jr.



Sleepers Awake!
"Awake, you who sleep,
Arise from the dead,
And Christ will give you light."
(Ephesians 5:14) 

Organ performance by Matthias Havinga 
What I have noticed in my own life is the ease with which I can end up reading cheap literature, watching ho-hum television or listening to low-grade music. On the other hand, I am invariably inspired and edified when I choose to listen to someone like Johann Sebastian Bach. He wrote everything to the glory of God (Sole Deo Gloria)--and this can not be hidden. 
I enjoy listening to the collected organ works of Bach played by the great French organist Marie Claire Alain. I was amazed this week to learn something new from her notes on BWV 552, the great Fugue in E flat major. Listen to this Fugue in mp3 format (http://ldolphin.org/audio/bwv552.mp3)
Ms. Alain says,
"Written for organo pleno, this marvel of religious architecture brings the collection to a close. Unsurprisingly, perhaps, the fugue comprises three sections devoted to the three Persons of the Trinity. The key-signature is E flat, i.e., three flats. And the time-signatures progress from compound time (2/4) to 6/4 and thence to 12/8. The main theme itself (B flat + G + C + B flat + E flat + D) represents Bach's signature. (In German notation, the opening notes of the theme are written B + G + C + B + ES + D = 2 + 7 + 3 + 2 + 18 + 4 = 41 = J. S. Bach).

The opening panel of the triptych, describing the majesty of God the Father, is 36 bars long: 3 + 6 = 9 = 3 x 3 = Exaltation of the Trinity. There are 12 entries of the subject A, representing the Twelve Apostles and hence the Church. In the second panel, which describes Christ's humanity, there are 21 entries of subject B (21 = the number of chorales in the collection, in addition to being a multiple of 3). Subject A is superimposed on it 6 times (6 = 3 x 2, symbolizing completion, as in the six days of the Creation). This second section comprises 45 bars (45 = 4 + 5 = 9).

The third panel describes the motivity of the Holy Ghost in a sacred dance. Like the opening section, it is 36 bars long. Subject C enters 21 times, while subject A enters 9 times. The main theme therefore appears 27 times in the course of the fugue, which is the same number as that of pieces contained in the collection as a whole.

It is an astonishing edifice, a prodigious achievement on the part of a composer familiar with subtlety of musical style, from counterpoint to numerology. But, more than that, it offers a fascinating glimpse of Bach in a moment of deep exultation. Often sad and racked by suffering, he stands here bathed in heavenly light as he turns his thoughts from meditation(Fugue I) to active endeavor (Fugue II) and, finally, to transcendent joy (Fugue III)." (The collection is by Erato Records)
For many years I have been hoping some Christian musician would undertake to teach the rest of us a class on the great hymns of the faith. The composer, the setting, the words and the music of many hymns are a great, inspiring part of the heritage of the church of Jesus Christ. In our day these great old hymns are all but forgotten. This is surely yet one more serious disconnect on our part, from the historical past of our Christian faith. The community we are actually connected to is not merely one generation deep, but has been under development for two millennia. God is not the God of the dead but of the living. We are connected to the saints of all the ages with whom we will soon be gathered. I hope we can live up to the standards many of our predecessors considered everyday holy Christian living.


Come, Sweet Death
One of my all-time favorite compositions is "Komm, süßer Tod, komm selge Ruh" (Come, sweet death, come, blessed rest) 

On top of the 69 sacred pieces, each one featuring a melody and a figured bass, the hymnal known as the Schmelli Gesangbuch also includes almost 900 other hymns. But it's Bach's mournful music for solo voice and basso continuo, Komm, süßer Tod, komm selige Ruh, which steals the show. 

Unlike many of the arrangements and newly harmonised chorales, this five-verse song is thought to have been written from scratch for the songbook. Bach used lyrics by an unknown poet, written around 1724, asking death to come quickly and peacefully to deliver the singer to heaven, where he can see the face of Jesus. 

Komm, süßer Tod, first edition 1736 

Komm, süßer Tod, komm selge Ruh 

"Komm, süßer Tod, komm selge Ruh" (Come, sweet death, come, blessed rest) is a song for solo voice and basso continuo from the 69 Sacred Songs and Arias that Johann Sebastian Bach contributed to Musicalisches Gesangbuchby Georg Christian Schemelli (BWV 478), edited by Schemelli in 1736. 

The text is by an anonymous author. Bach, by means of melody and harmony, expresses the desire for death and heaven. It is among his most popular works and has been adapted and transformed by several composers, such as Max Reger, Leopold Stokowski, Knut Nystedt, and for the Wanamaker Organ, by Virgil Fox. 
( Wikipedia)


My all-time favorite performance is by Virgil Fox. Please listen!

Virgil Fox, Wanamaker Organ  

Orchestral Version by Stokowski  
Vilnius Bel Canto Chorus 
Peter van de Velde, organ

Other favorites

Now Thank We All our God  
Wachet Auf, Matthias Havinga, organ    
Rachmaninov: The Isle of the Dead
"Come Sweet Rest" -- A Meditation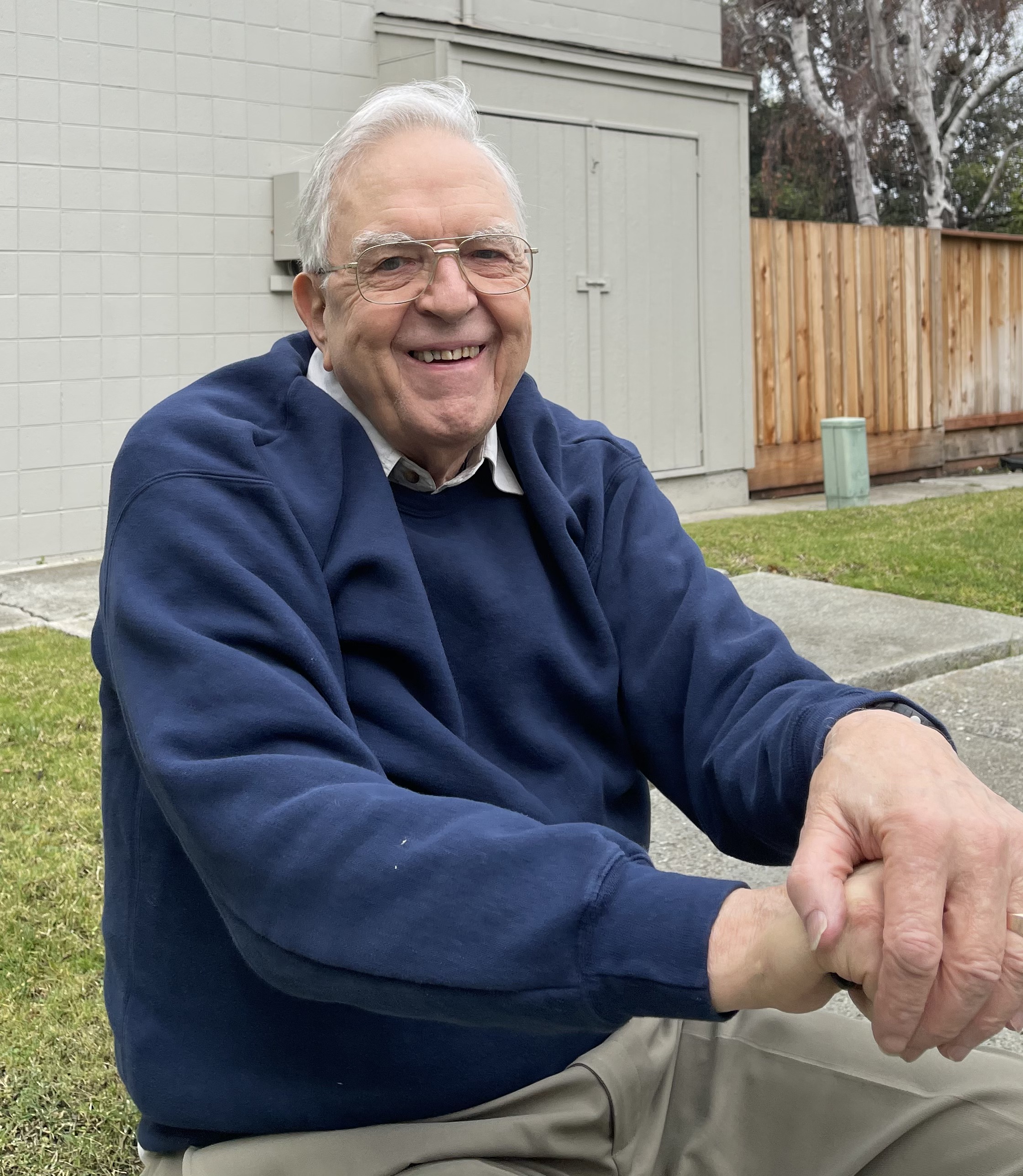 Lambert's Main Library 
Email Lambert Dolphin
Archive for Newsletters
Library Annex (since 2018)
September 14, 2020. November 7, 2020. March 22, 2021. April 2, 2021. August 10, 2021. March 2, 2023.