On Knowing Jesus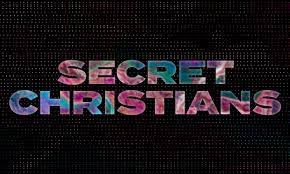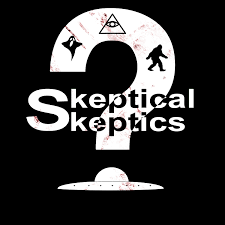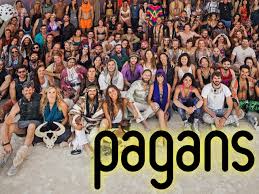 All sorts of people today are not obvious followers of Jesus Christ!
also there are...
The Closeted Christians,
The Compromised Christians,
The Cultural Christians
The Existential Christians
The Rebellious Ones
The Carnal Christian
The Secret Christians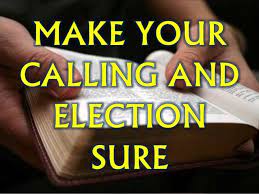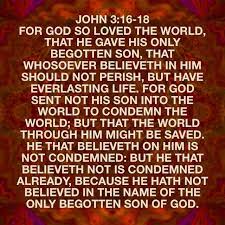 Bring up the name of Jesus in any one-on-one encounter with another person and watch what happens! I find this new habit of mine really works. Please note this is not about conventional "witnessing" to another person, nor testifying "what Jesus has done for me." It's about simply acknowledging that Jesus is the most important man who ever lived. It's our giving Jesus permission to live in and through us for others to see.
"And I, if I am lifted up from the earth, will draw all peoples to Myself." (John 12:32)
Of course if you yourself know and appreciate what Jesus has done for you, you don't want the other person to be "left behind." Naturally you want to express God's unconditional love for them. I remember a time a half-century back when church members at some Bible churches were often admonished to help "save souls" by boldly telling lost souls who Jesus was.

Trouble is, most victims of this kind of religious assault saw at once they would never want to become like the person who was witnessing to them.

Tactfully speaking, with discernment, you might for example, say, "May God bless you today." If the other person smiles it might be an opportune moment to add, "Jesus has sure been blessing me for x years." Pay close attention to their body language. If they are cold and unresponsive, drop the subject. Wish them well. Pray!
"Bless those who persecute you; bless and do not curse. Rejoice with those who rejoice, and weep with those who weep. Be of the same mind toward one another. Do not set your mind on high things, but associate with the humble. Do not be wise in your own opinion. Repay no one evil for evil. Have regard for good things in the sight of all men. If it is possible, as much as depends on you, live peaceably with all men." (Romans 12:14-18) 
In my experience a cold shoulder seldom happens! Often the other party will say, "I went to Sunday School as a child, but gave all that up after starting high school." Or they'll be introspective and leave you with the impression that Jesus was once very real to them but they have since lost track of Him along the way. That's an open door for you to say, "I am sorry. I know it feels but then I discovered that Jesus never ever fails us nor forsakes us, no matter what." People today are often scared and lonely and hesitant to trust anyone. So think about blessing people, not making their situation worse.
Very often I meet lapsed Christians this way! Usually they've been burned by a church or betrayed by a "Christian" they trusted (or were even married to). More often than not they have very little understanding of how awesome God is, how amazing His love is, and the wholeness and fulfillment He wants to bring us.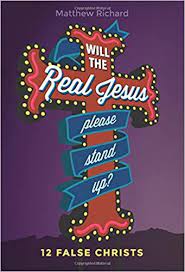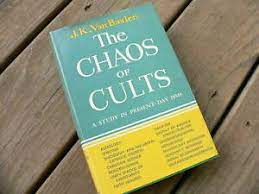 After I became a follower of Jesus Christ in 1962, I taught a class on "Cults and 'Isms, and World Religions." It was a good place to start in exposing me to the variety of belief systems found on our planet. I also was in a church where all the regulars knew the Bible and read it through at least once a year. What a difference then and now!
Bible illiteracy is surely at an all-time high in today's dumbed down, and doomed, culture. CARM: The Christian Apologetics and Research Ministry, is very helpful! But the best way to become familiar with the Word of God is to read it, and read it more than one--both Testaments. Lop-sided Christians who know only a few bits and pieces of the Bible are not particularly fun to relate to concerning the deeper things of life.

In fact if I did not now, finally, know the Bible well, I'd be very lost -- floating around in today's cultural septic tank of existential relativism where there appear to be no absolutes..
It is always worthwhile to get the other person to open up even a little bit, so even a door opened a crack is better than a door slammed in your face. We all fear rejection and want to be affirmed and praised--not criticized, put down, or corrected except perhaps by a person we know and trust.
I slammed the door once when two dear ladies from the Jehovah's Witness organization came to my door. Immediately afterward I felt remorse: these two fellow human beings were loved by God, with real histories and stories. It was very wrong for me to dismiss them without at least a parting word of challenge.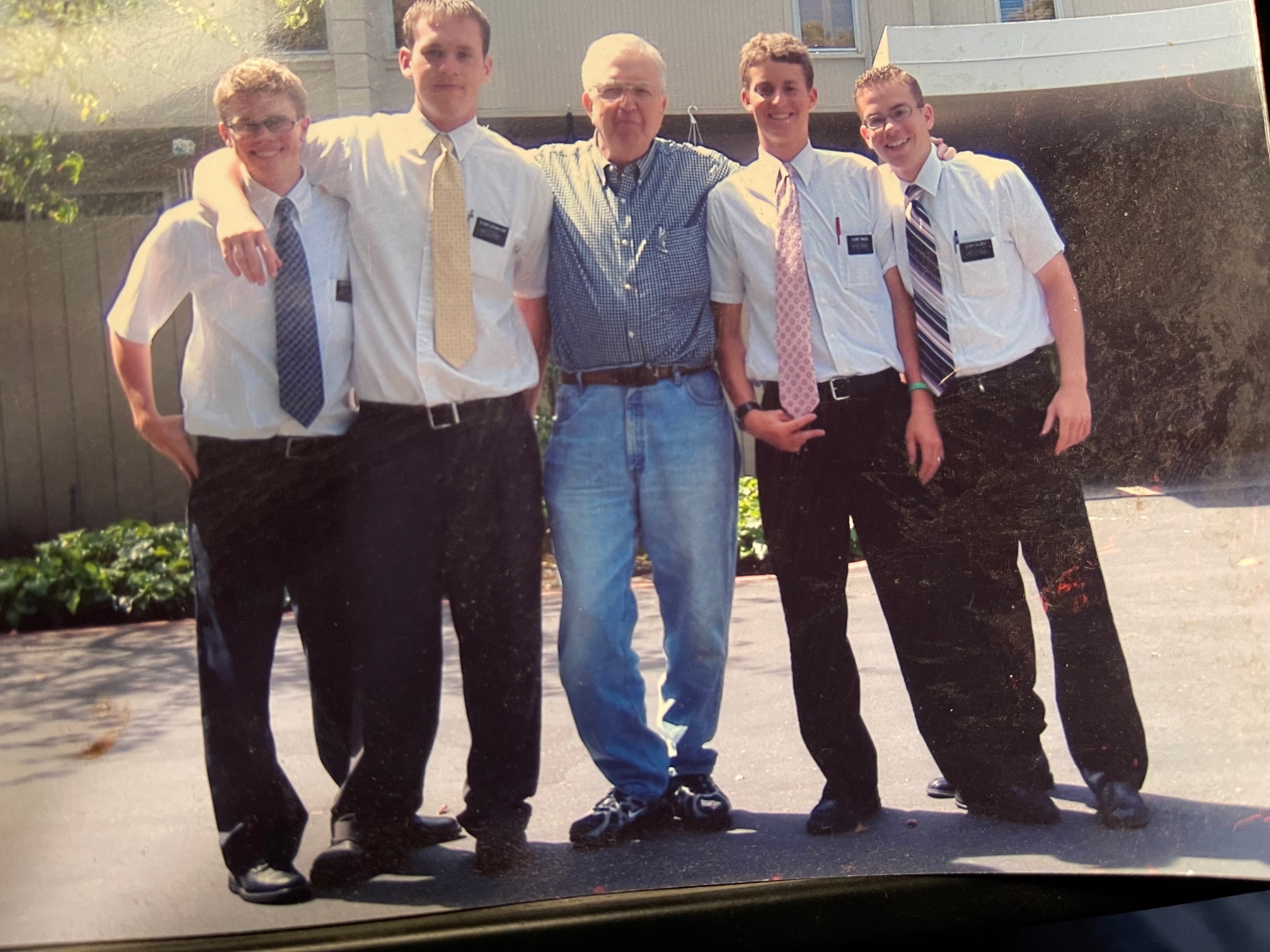 Not long after this, two young Mormon missionaries came to the door. I invited them in and started by telling that I grew up in Idaho so I had met lots of Mormons before. Then I added that I also was a follower of Jesus Christ but in the evangelical tradition. Right away they trusted me and sure enough, they all had questions.
They came back every Tuesday after that and soon were joined by other pairs of LDS "elders" from nearby LDS stakes. As I remember, a dozen or more were soon showing up. Most of these boys were very open to my world-view -- only a couple were "died in the wool" Mormons --but of course they were not necessarily lost forever that early in life. "Elders" in the Mormon church are boys, at least 18 years old, often far away from home, usually from caring homes with high moral values. Each carried with them a thick book: the KJV Bible plus the formidable Books of Mormon.
I had earlier had studied the fascinating history of Joseph Smith and the founding fathers. A prominent research professor at BYU once asked me if our geophysical methods could be used to uncover traces of a Mormon colony in Mexico alleged to have existed by the Book of Mormon. Right away my beginner's knowledge of the Bible and archaeology raised a red flag in me: the claims of the Book of Mormon were probably not true.
I said nothing to my visiting missionaries about all this. Instead I shared my life story, my testimony, and some of the distinctives of my understanding of who was a Christian and who was probably not. Right away they asked about the returning of Jesus, the rapture, the last judgment, the daily life of Jesus growing up, and what I liked about staying single. Two of these guys lived nearby so they liked to store their skateboards and civvies at my house on days when their apartment was to be inspected. I tried not to be critical of all the imposed legalism they lived under and I visited their meetings twice so they saw I was not sheep-stealing. Quite a few times I'd buy them lunch or dinner since their food money was limited.
These exciting weekly living room all came to a sudden halt when the local bishop found out and told everyone my home was off limit. I miss these friends dearly!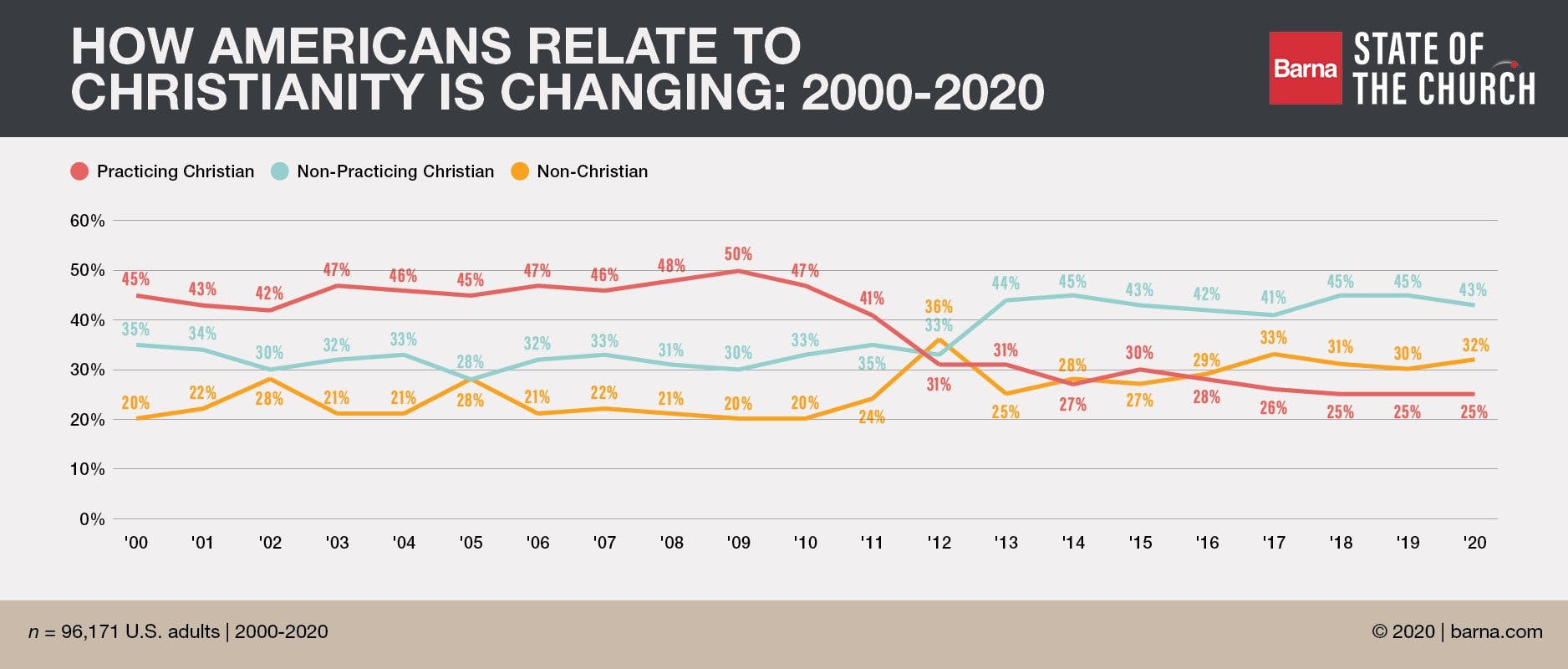 Spiritual versus Carnal? One Way only?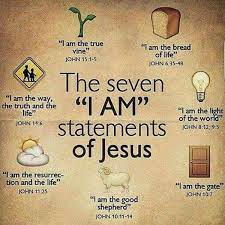 --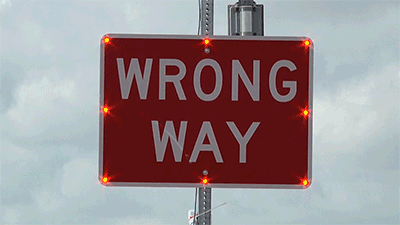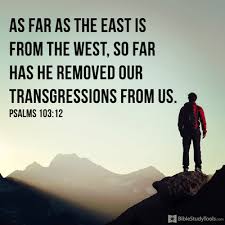 Psalm 103
A Psalm of David.

Bless the LORD, O my soul;
And all that is within me, bless His holy name!  Bless the LORD, O my soul,
And forget not all His benefits: Who forgives all your iniquities,
Who heals all your diseases, Who redeems your life from destruction,
Who crowns you with lovingkindness and tender mercies, Who satisfies your mouth with good things,
So that your youth is renewed like the eagle' The LORD executes righteousness
And justice for all who are oppressed. He made known His ways to Moses,
His acts to the children of Israel. The Lord is merciful and gracious,
Slow to anger, and abounding in mercy. He will not always strive with us,
Nor will He keep His anger forever. He has not dealt with us according to our sins,
Nor punished us according to our iniquities.
For as the heavens are high above the earth,
So great is His mercy toward those who fear Him; 

As far as the east is from the west,
So far has He removed our transgressions from us. As a father pities his children,
So the LORD pities those who fear Him. For He knows our frame;
He remembers that we are dust.
As for man, his days are like grass;
As a flower of the field, so he flourishes.  For the wind passes over it, and it is gone,
And its place remembers it no more. But the mercy of the LORD is from everlasting to everlasting
On those who fear Him,
And His righteousness to children's children, To such as keep His covenant,
And to those who remember His commandments to do them.
The LORD has established His throne in heaven,
And His kingdom rules over all.
Bless the LORD, you His angels,
Who excel in strength, who do His word,
Heeding the voice of His word. Bless the LORD, all you His hosts,
You ministers of His, who do His pleasure. Bless the LORD, all His works,
In all places of His dominion.

Bless the LORD, O my soul! (Psalm 103)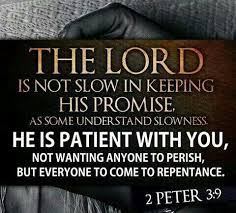 The Big Picture: World Religion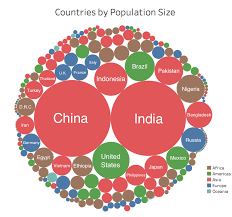 First, the present world population is 8011 million persons and increasing out of control! It ought to be obvious something drastic lies ahead. In other areas of study of the problems coming down the pike, it would be wise if we woke up and smelled the coffee.
The United States still has a memory of once being known as a "Christian nation." Truth be told, our founding fathers immigrated here for good reasons. Many knew the Bible and lots of ordinary folks, as well as leaders, back then trusted and knew Jesus personally. Sadly today we have forgotten our nation's history, it's not taught in schools either, and our Biblical illiteracy is astronomical. Apostasy is like that! Human beings don't go seeking God nor beating a path to His door. Jesus has been called the "Hound of Heaven" for good reason. We are clearly not now a Christian nation. The only nation which has a covenant with God is Israel.
Christians who know Jesus, wherever they are live, are under a New Covenant put into effect by Jesus at the Last Supper. The Old Covenant was performance-driven and based on the Law of Moses.
Jesus said to them again, "Most assuredly, I say to you, I am the door of the sheep. "All who ever came before Me are thieves and robbers, but the sheep did not hear them. "I am the door. If anyone enters by Me, he will be saved, and will go in and out and find pasture."The thief does not come except to steal, and to kill, and to destroy. I have come that they may have life, and that they may have it more abundantly. "I am the good shepherd. The good shepherd gives His life for the sheep. "But a hireling, he who is not the shepherd, one who does not own the sheep, sees the wolf coming and leaves the sheep and flees; and the wolf catches the sheep and scatters them. "The hireling flees because he is a hireling and does not care about the sheep. "I am the good shepherd; and I know My sheep, and am known by My own. "As the Father knows Me, even so I know the Father; and I lay down My life for the sheep. "And other sheep I have which are not of this fold; them also I must bring, and they will hear My voice; and there will be one flock and one shepherd. "Therefore My Father loves Me, because I lay down My life that I may take it again. "No one takes it from Me, but I lay it down of Myself. I have power to lay it down, and I have power to take it again. This command I have received from My Father." (John 10:7-18)
I like sorta like charts for looking at the big picture.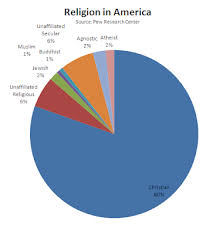 ----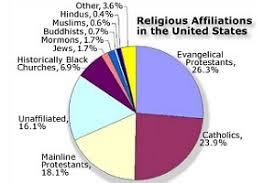 -----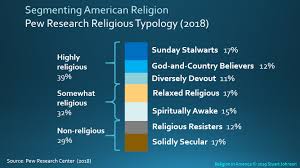 Consider how few people in the who claim to be in the real Christian camp! Some claim 20% of the people in the world, others who I know and trust say 10% or less. I believe many, many people whom Jesus actually knows are to be found hiding in all the groups under consideration here.

Secret Christians
Can You Become a Christian Without Identifying with Christ?


In 1969, Thomas Mori, a Bengali Muslim of Afghan descent, met a Norwegian missionary in Eastern Pakistan. Over the course of weeks and months, the missionary shared the gospel with Thomas and patiently answered his questions. By God's grace, Thomas was converted. Upon telling his family the news, however, Thomas found himself rejected and disowned because of his newfound faith in Christ. In the years that followed, Thomas struggled to find a church to assimilate into.

The only other Christians belonged to a different tribe who would not welcome him. As a result, Thomas grew frustrated toward the church: "My experience with the church had been quite negative," he explained. "Christians wanted Muslims to come to faith, but they didn't want to fellowship with them."   Thomas's difficult experience of assimilating into a church as a Muslim-background believer undoubtedly explains the advice he later gave a group of six young men from a distant tribe who wanted to know how to be saved. "Go back home," Thomas told them, "but don't become Christians. Your parents will know very soon, because your life will be changed. When they ask you, you can tell them about Jesus."

Thomas's story is far from unique. Around the world when Muslims and others come to faith in Jesus Christ, they face the difficult decision of how to identify themselves and how to explain their change of identity. The question I want to address in this article is simply this: Can you become a Christian without identifying with Christ?...

This is positively portrayed as a mission strategy. Can Muslim-background believers evangelize their families and neighbors if they are forced to flee because of their faith? Or worse, if they are killed?

The result is the proliferation of so-called "secret believers" who have faith in Jesus in their hearts while remaining culturally, religiously, and socially indistinguishable from the rest of their community. As one such "secret believer" in Eastern South Asia explains, "I believe 100 percent that Jesus is God, but I cannot tell this to the Muslims. If I say this, then the Muslims will open torture upon us. I am following Jesus' example."

Being pressed about what he meant by "Jesus' example," he quoted Mark 1:23-25 where Jesus silences the demons since they know who he is. "This is a great teaching for us," he explained. Jesus is saying, "It is not the time to teach that I am the Son of God." 

But is this really a viable option for new believers? Can you follow Jesus without publicly identifying with Christ, regardless of the opposition that may follow?

Jesus set the terms for discipleship in Luke 14:25-33 when he taught that "Whoever does not bear his own cross and come after me cannot be my disciple." To unpack this Jesus gives the illustration of a man building a tower or a king going out to battle. In either case it is necessary to "count the cost" (14:28). This is no less true in the decision to follow Christ. A cost-less discipleship is a Christ-less discipleship. There simply is no other way. As Jesus concludes, "Any one of you who does not renounce all that he has cannot be my disciple" (14:33).

Counting the cost matters because there is a pressure in missions to present following Jesus as less radical than it really is.…It's not that we want to make it harder to follow Jesus than what the Bible teaches. It's that we don't want to deceive people into thinking that they're on the road to heaven when they are really on the path to hell (Matthew 7:13-14).

Muslim-background believers, like all Christians, must make the calculation: I may die for my faith, but Jesus is worthy. Source

God Chooses you, Otherwise no one would ever find Him!
"You did not choose Me,
but I chose you and appointed you that you should go and bear fruit,
and that your fruit should remain,
that whatever you ask the Father in My name He may give you."
(John 15:16)
I don't believe anyone comes to know Jesus unless he or she has been chosen ahead of time. We are just too lost and too indifferent to God. James Montgomery Boice eloquently clarifies the theme of election. Jesus has been called "The Hound of Heaven" for good reason.
Blessed be the God and Father of our Lord Jesus Christ, who has blessed us with every spiritual blessing in the heavenly places in Christ, just as  He chose us in Him  before the foundation of the world, that we should  be holy and without blame before Him in love, having predestined us to  adoption as sons by Jesus Christ to Himself,  according to the good pleasure of His will, to the praise of the glory of His grace,  by which He made us accepted in  the Beloved. In Him we have redemption through His blood, the forgiveness of sins, according to  the riches of His grace which He made to abound toward us in all wisdom and prudence, having made known to us the mystery of His will, according to His good pleasure  which He purposed in Himself, that in the dispensation of  the fullness of the times  He might gather together in one  all things in Christ, both which are in heaven and which are on earth—in Him. In Him also we have obtained an inheritance, being predestined according to  the purpose of Him who works all things according to the counsel of His will, that we  who first trusted in Christ should be to the praise of His glory. In Him you also trusted, after you heard  the word of truth, the gospel of your salvation; in whom also, having believed,  you were sealed with the Holy Spirit of promise,  who is the guarantee of our inheritance  until the redemption of  the purchased possession,  to the praise of His glory. (Ephesians 1:3-14)
Our problem today is that most people think they are basically good! "God owes us big time." Ignorance of what the Bible actually says can't really help us much when it comes to knowing the real Jesus. A whole bevvy of counterfeit Christs are prowling around the woods these days.
Consider that many these days say, when asked, "I invited Jesus into my life at a Billy Graham (or a Greg Laurie) Crusade but..." Or, "I know Jesus personally but I struggle with lust, or bitterness, or resentment, and God has not delivered me." In reality, God has not moved. Neither has He changed. Therefore...
But also for this very reason,  giving all diligence, add to your faith virtue, to virtue  knowledge, to knowledge self-control, to self-control perseverance, to perseverance godliness, to godliness brotherly kindness, and  to brotherly kindness love. For if these things are yours and abound, you will be neither barren  nor unfruitful in the knowledge of our Lord Jesus Christ. For he who lacks these things is  shortsighted, even to blindness, and has forgotten that he was cleansed from his old sins. Therefore, brethren, be even more diligent  to make your call and election sure, for if you do these things you will never stumble;and so an entrance will be supplied to you abundantly into the everlasting kingdom of our Lord and Savior Jesus Christ." (2 Peter 1:7-11)
If, for any reason you don't know of person to person, the news is all good! If you know God but are unsure, come the rest of the way into the family of Jesus Christ. Do you feel like you have had many wasted years? Are you well-informed about the work of Jesus Christ on the Cross? is your faith based on hearsay, tradition, or disinformation? Are you really In Christ? Do you know that Christ is in you--if you have trusted Him as an act of the will? If you are not "in Christ" now what's holding you back? Stop hanging out with all the loosers! "Bad company ruins good morals." (1 Corinthians 15:33)
Two great cosmic reviewing stands lie ahead for everyone who has ever lived. The "Last Judgment" for Jesus refusniks is ominous. The reviewing stand of Christ for those who know Him is about freedom and paradise.

"Let this mind be in you which was also in Christ Jesus,  who, being in the form of God, did not consider it robbery to be equal with God, but made Himself of no reputation, taking the form of a bondservant, and coming in the likeness of men. And being found in appearance as a man, He humbled Himself and became obedient to the point of death, even the death of the cross. Therefore God also has highly exalted Him and given Him the name which is above every name, that at the name of Jesus every knee should bow, of those in heaven, and of those on earth, and of those under the earth, and that every tongue should confess that Jesus Christ is Lord, to the glory of God the Father." (Philippians 2:5-11)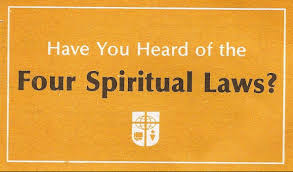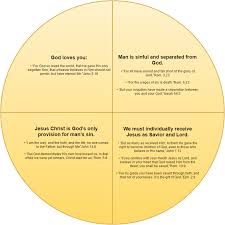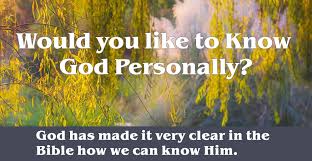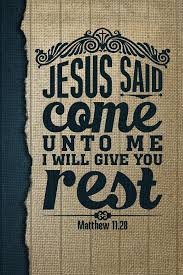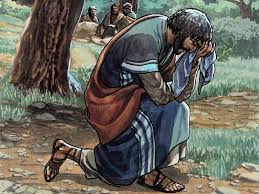 "Come to me, all who labor and are heavy laden, and I will give you rest. 
Take my yoke upon you, and learn from me, 
for I am gentle and lowly in heart, 
and you will find rest for your souls.
 For my yoke is easy, and my burden is light."
(Matthew 11:28-3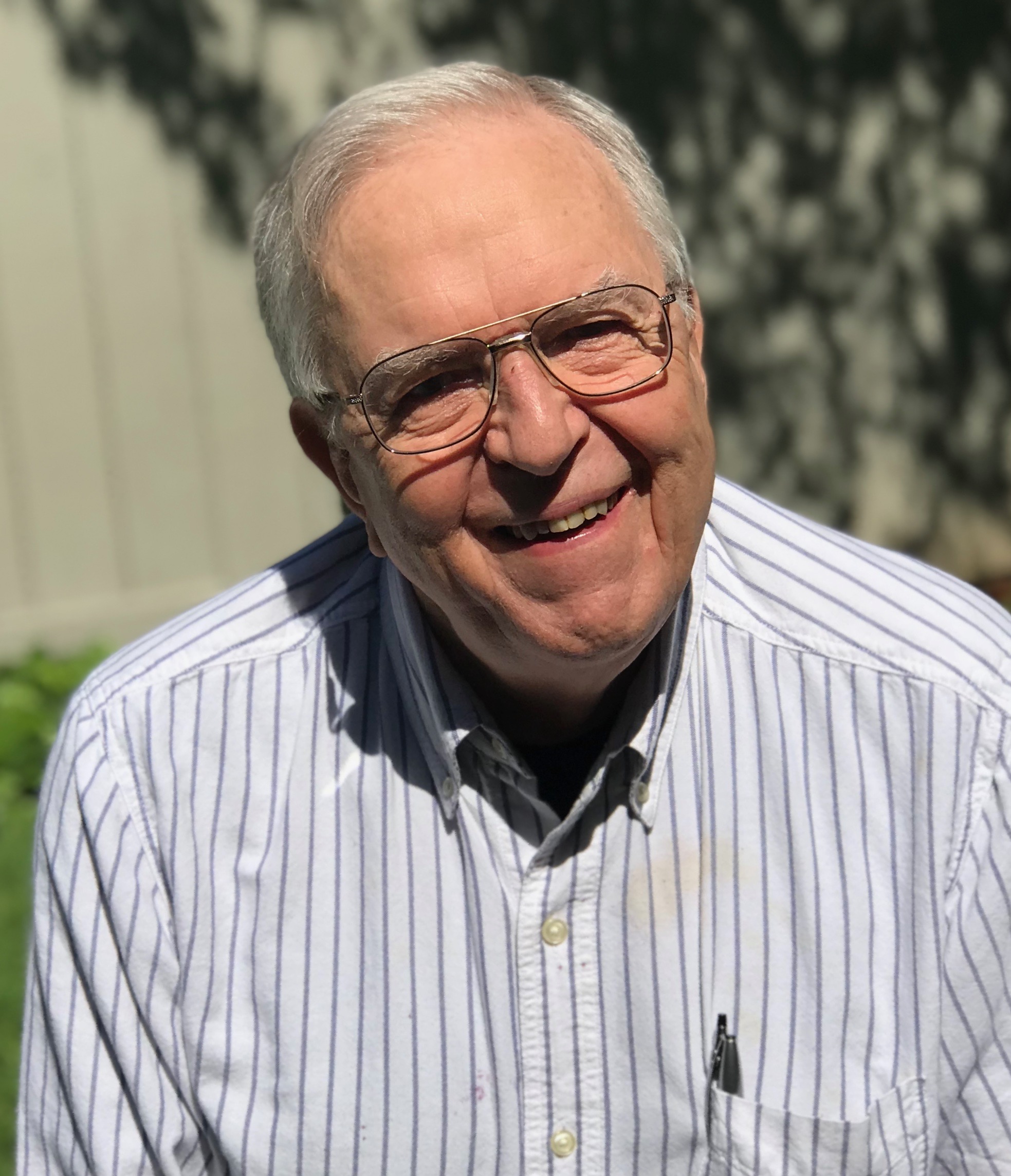 Newsletter #44 May 2022
Newsletter #45 October 2022

Lambert's Main Library 
Email Lambert Dolphin
Archive for Newsletters

Library Annex (800+ free aricles since 2018)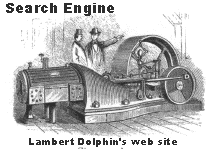 October 20, 2022. January 16, 2023., May 26, 2023.

------------------------------