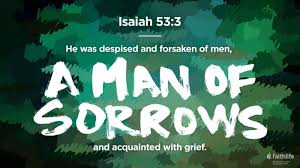 Man of Sorrows
You call Me Master and obey me not,
You call Me Light and see Me not,
You call Me Way and walk Me not,
You call Me Life and desire Me not,
You call Me wise and follow Me not,
You call Me fair and love Me not,
You call Me rich and ask Me not,
You call Me eternal and seek Me not,
You call Me gracious and trust Me not,
You call Me noble and serve Me not,
You call Me mighty and honor Me not,
You call Me just and fear Me not,
If I condemn you, blame me not.

Inscription inside the Lübeck Cathedral, Germany.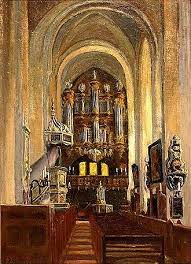 Traditional Hymn
1

"Man of Sorrows," what a name
For the Son of God who came
Ruined sinners to reclaim!
  Hallelujah! what a Savior!
2

Bearing shame and scoffing rude,
In my place condemned He stood;
Sealed my pardon with His blood;
  Hallelujah! what a Savior!
3

Guilty, vile, and helpless, we,
Spotless Lamb of God was He;
Full redemption—can it be?
  Hallelujah! what a Savior!
4

Lifted up was He to die,
"It is finished!" was His cry;
Now in heaven exalted high;
  Hallelujah! what a Savior!
5

When He comes, our glorious King,
To His kingdom us to bring,
Then anew this song we'll sing
  Hallelujah! what a Savior!
Hillsong Version
Man of sorrows, Lamb of God
By His own betrayed
The sin of man and wrath of God
Has been on Jesus laid

Silent as He stood accused
Beaten, mocked, and scorned
Bowing to the Father's will
He took a crown of thorns

Oh, that rugged cross, my salvation
Where Your love poured out over me
Now my soul cries out, "Hallelujah"
"Praise and honour unto Thee"

Sent of heaven God's own Son
To purchase and redeem
And reconcile the very ones
Who nailed Him to that tree

Oh, that rugged cross, my salvation
Where Your love poured out over me
Now my soul cries out, "Hallelujah"
"Praise and honour unto Thee"

Now my debt is paid
It is paid in full
By the precious blood
That my Jesus spilled

Now the curse of sin
Has no hold on me
Whom the Son sets free
Oh, is free indeed

Now my debt is paid
It is paid in full
By the precious blood
That my Jesus spilled

Now the curse of sin
Has no hold on me
Whom the Son sets free
Oh, is free indeed

Oh, that rugged cross my salvation
Where Your love poured out over me
Now my soul cries out, "Hallelujah"
"Praise and honour unto Thee"

See the stone is rolled away
Behold the empty tomb
Hallelujah, God be praised
He's risen from the grave

Oh, that rugged cross my salvation
Where Your love poured out over me
Now my soul cries out, "Hallelujah"
"Praise and honour unto Thee"
"Praise and honour unto Thee"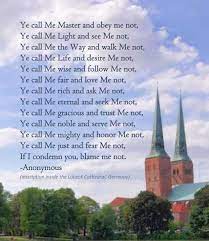 Let Zion Rejoice
Isaiah 52
Awake, awake,
   put on your strength, O Zion!
Put on your beautiful garments,
   O Jerusalem, the holy city;
for the uncircumcised and the unclean
   shall enter you no more. 
Shake yourself from the dust, rise up,
   O captive Jerusalem;
loose the bonds from your neck,
   O captive daughter Zion! 

For thus says the Lord: You were sold for nothing, and you shall be redeemed without money. For thus says the Lord God: Long ago, my people went down into Egypt to reside there as aliens; the Assyrian, too, has oppressed them without cause. Now therefore, what am I doing here, says the Lord, seeing that my people are taken away without cause? Their rulers howl, says the Lord, and continually, all day long, my name is despised. Therefore my people shall know my name; therefore on that day they shall know that it is I who speak; here am I. 

How beautiful upon the mountains
   are the feet of the messenger who announces peace,
who brings good news,
   who announces salvation,
   who says to Zion, 'Your God reigns.' 
Listen! Your sentinels lift up their voices,
   together they sing for joy;
for in plain sight they see
   the return of the Lord to Zion. 
Break forth together into singing,
   you ruins of Jerusalem;
for the Lord has comforted his people,
   he has redeemed Jerusalem. 
The Lord has bared his holy arm
   before the eyes of all the nations;
and all the ends of the earth shall see
   the salvation of our God. 

Depart, depart, go out from there!
   Touch no unclean thing;
go out from the midst of it, purify yourselves,
   you who carry the vessels of the Lord. 
For you shall not go out in haste,
   and you shall not go in flight;
for the Lord will go before you,
and the God of Israel will be your rearguard. 

The Suffering Servant

See, my servant shall prosper;
   he shall be exalted and lifted up,
   and shall be very high. 
Just as there were many who were astonished at him
   —so marred was his appearance, beyond human semblance,
   and his form beyond that of mortals— 
so he shall startle many nations;
   kings shall shut their mouths because of him;
for that which had not been told them they shall see,
   and that which they had not heard they shall contemplate.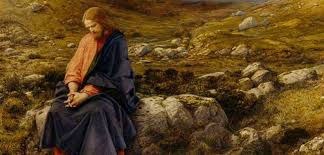 Isaiah 53
Who has believed what we have heard?
   And to whom has the arm of the Lord been revealed? 
For he grew up before him like a young plant,
   and like a root out of dry ground;
he had no form or majesty that we should look at him,
   nothing in his appearance that we should desire him. 
He was despised and rejected by others;
   a man of suffering and acquainted with infirmity;
and as one from whom others hide their faces
   he was despised, and we held him of no account. 

Surely he has borne our infirmities
   and carried our diseases;
yet we accounted him stricken,
   struck down by God, and afflicted. 
But he was wounded for our transgressions,
   crushed for our iniquities;
upon him was the punishment that made us whole,
   and by his bruises we are healed. 
All we like sheep have gone astray;
   we have all turned to our own way,
and the Lord has laid on him
   the iniquity of us all. 

He was oppressed, and he was afflicted,
   yet he did not open his mouth;
like a lamb that is led to the slaughter,
   and like a sheep that before its shearers is silent,
   so he did not open his mouth. 
By a perversion of justice he was taken away.
   Who could have imagined his future?
For he was cut off from the land of the living,
   stricken for the transgression of my people. 
They made his grave with the wicked
   and his tomb with the rich,
although he had done no violence,
   and there was no deceit in his mouth. 

Yet it was the will of the Lord to crush him with pain.
When you make his life an offering for sin,
   he shall see his offspring, and shall prolong his days;
through him the will of the Lord shall prosper. 
   Out of his anguish he shall see light;
he shall find satisfaction through his knowledge.
   The righteous one, my servant, shall make many righteous,
   and he shall bear their iniquities. 
Therefore I will allot him a portion with the great,
   and he shall divide the spoil with the strong;
because he poured out himself to death,
   and was numbered with the transgressors;
yet he bore the sin of many,
and made intercession for the transgressors.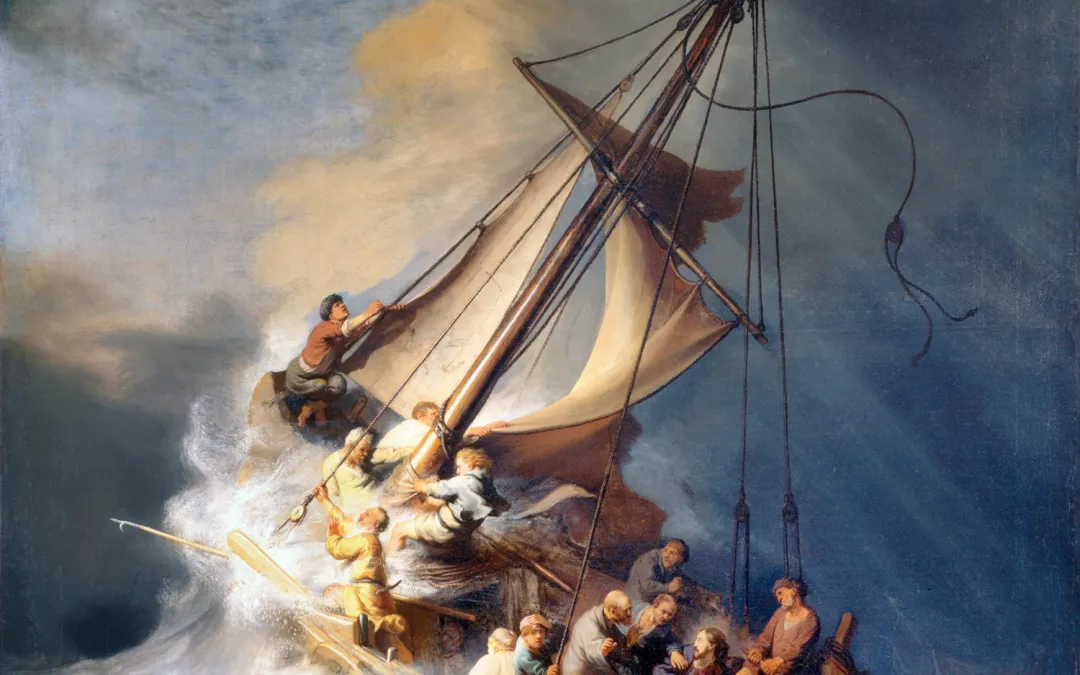 Isaiah 54
The Eternal Covenant of Peace
Sing, O barren one who did not bear;
   burst into song and shout,
   you who have not been in labor!
For the children of the desolate woman will be more
   than the children of her that is married, says the Lord. 
Enlarge the site of your tent,
   and let the curtains of your habitations be stretched out;
do not hold back; lengthen your cords
   and strengthen your stakes. 
For you will spread out to the right and to the left,
   and your descendants will possess the nations
   and will settle the desolate towns. 

Do not fear, for you will not be ashamed;
   do not be discouraged, for you will not suffer disgrace;
for you will forget the shame of your youth,
   and the disgrace of your widowhood you will remember no more. 
For your Maker is your husband,
   the Lord of hosts is his name;
the Holy One of Israel is your Redeemer,
   the God of the whole earth he is called. 
For the Lord has called you
   like a wife forsaken and grieved in spirit,
like the wife of a man's youth when she is cast off,
   says your God. 
For a brief moment I abandoned you,
   but with great compassion I will gather you. 
In overflowing wrath for a moment
   I hid my face from you,
but with everlasting love I will have compassion on you,
   says the Lord, your Redeemer. 

This is like the days of Noah to me:
   Just as I swore that the waters of Noah
   would never again go over the earth,
so I have sworn that I will not be angry with you
   and will not rebuke you. 
For the mountains may depart
   and the hills be removed,
but my steadfast love shall not depart from you,
   and my covenant of peace shall not be removed,
   says the Lord, who has compassion on you. 

O afflicted one, storm-tossed, and not comforted,
   I am about to set your stones in antimony,
   and lay your foundations with sapphires. 
I will make your pinnacles of rubies,
   your gates of jewels,
   and all your wall of precious stones. 
All your children shall be taught by the Lord,
   and great shall be the prosperity of your children. 
In righteousness you shall be established;
   you shall be far from oppression, for you shall not fear;
   and from terror, for it shall not come near you. 
If anyone stirs up strife,
   it is not from me;
whoever stirs up strife with you
   shall fall because of you. 
See, it is I who have created the smith
   who blows the fire of coals,
   and produces a weapon fit for its purpose;
I have also created the ravager to destroy. 
   No weapon that is fashioned against you shall prosper,
   and you shall confute every tongue that rises against you in judgement.
This is the heritage of the servants of the Lord
and their vindication from me, says the Lord. 



Seven Last words of Christ on the Cross
Between 9:00 AM and Noon
"Father, forgive them, for they know not what they do." (Luke 23:34) 
"Truly, I say to you today you shall be with me in paradise." (Luke 23:43) 
"Woman, behold your son..." (John 19:26–27) 
Between Noon and 3 PM
>
"My God, My God, why have you forsaken me?" (John 19:28) 
"I thirst." (John 19:28)
"It is finished." (John 19:30)
"Father, into your hands I commend my spirit" (Luke 23:46)
From 9:00 AM to noon on Good Friday, our Lord took the role of our Great High Priest. 
From noon to 3 PM He was the Victim in the sacrifice.

In Christ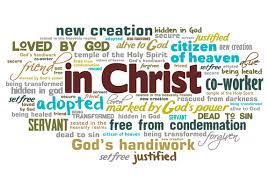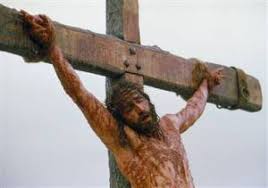 If you are "in Christ" and "Christ is in you" there is no evading your calling (and mine) to die to self daily. While Christ alone is our sin bearer we are called into the "fellowship of Christ's sufferings." When we are drawn by the Spirit into deeper union with our Lord, our subjective experience of time often slows down--as it did for Jesus on the cross. As noted, His six hours (according to earth time) were really an eternity according to the clocks of eternity.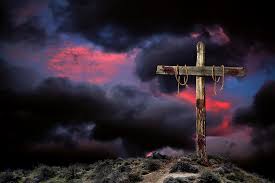 Sunday morning's (and our daily) new resurrection empowerment (in us who know Him) happens automatically each day we live. This is a result of the dying and death of Jesus for me. Because of the resurrection of Jesus, new life in Christ is resurrection from the dead not thanatos! My present body is dying, yes, but not death! Death in Greek is thanatos! We're not of any use to God dead-dead. We're useless to God if we insist on walking "after the flesh" all week! It is not our body dying that matters--even our "dying to self." The One who really dies is Jesus, and that event in space-time is over and done with. Jesus is not now dying! We can add nothing to what Jesus did on the cross in six hours. He does not need our help! In fact my efforts to help God out are futile. He does need us to be available for Jesus to live through each day. In other words, I have eternal life now--in spite of living in a dying body. In some churches one sees a crucifix on the wall, others prefer an empty Cross to commemorate the finished work of Christ on the Cross.
What is "the fellowship on Christ's suffering" I experience now? "...that I may know Him and the power of His resurrection, and the fellowship of His sufferings, being conformed to His death if, by any means, I may attain to the resurrection from the dead." (Philippians 3:10, 11). Evidently I have a connection in the unseen realm that links me with my Lord out there in eternity? But I am not my body. My mortal body is merely my present address in the earth-time domain of a vast universe. See Software not Hardware --if this doesn't grok with you, write me. By the way, my baptism and yours is our free will choice to identify with all three aspects of Jesus's death, burial and resurrection. The first two are not always fun and part three is what we tend to live for. Go ahead and get some bros to water baptize you in a river, lake, swimming pool, or ocean. You won't drown.
There are two kinds of death described in the Bible. Death of the body is one form of death, but the Second Death is eternal separation from God. Death in either form is not extinction of consciousness. We are all immortal creatures. We can only spend 70 or 90 years in our present mortal bodies, then we get an upgrade, or...

Our Response: Reasonable Service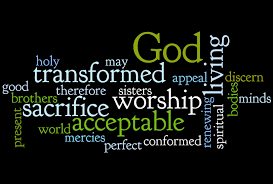 I beseech you (parakaleo) therefore, brethren, by the mercies of God, 
that you present your bodies a living sacrifice, holy, acceptable to God, 
which is your reasonable service.  
And do not be conformed (syschematizo) to this world, but be transformed (metamorphoo) 
by the renewing of your mind, 
that you may prove what is that (a) good and (b) acceptable and (c) perfect will of God. 
For I say, through the grace given to me, to everyone who is among you, 
not to think of himself more highly than he ought to think, 
but to think soberly, as God has dealt to each one a measure of faith. 
 For as we have many members in one body, 
but all the members do not have the same function, 
 so we, being many, are one body in Christ, 
and individually members of one another.  
Having then gifts differing according to the grace that is given to us, 
let us use them: 
if prophecy, let us prophesy in proportion to our faith;  
or ministry, let us use it in our ministering; 
he who teaches, in teaching;  
he who exhorts, in exhortation; 
he who gives, with liberality; 
he who leads, with diligence; 
he who shows mercy, with cheerfulness." 
(Romans 12:1-8)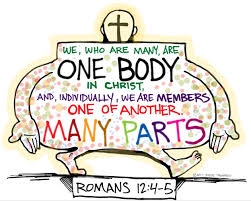 Additional Reading
Jesus' Death: Six Hours in Eternity on the Cross
The Old Cross and the New, A. W. Tozer
Christ in You 

The Exchanged Life 

How God Saves Us

How Saved are You?

The Universal Plan of God 

Dynamic Salvation 

The Rebellious but Religious

A Wedding Invitation from Jesus

The Royal Road to Wholeness 

False Religion 

A Weekend in Jerusalem with Jesus 
Portals: Absolute Geocentricity
Music
O the Deep, Deep Love of Jesus
I Sing the Mighty Power of God
This World is Not my Home   

When the Trumpet of the Lord Shall Sound

The Way of the Cross (Old hymn)

Notes by Lambert Dolphin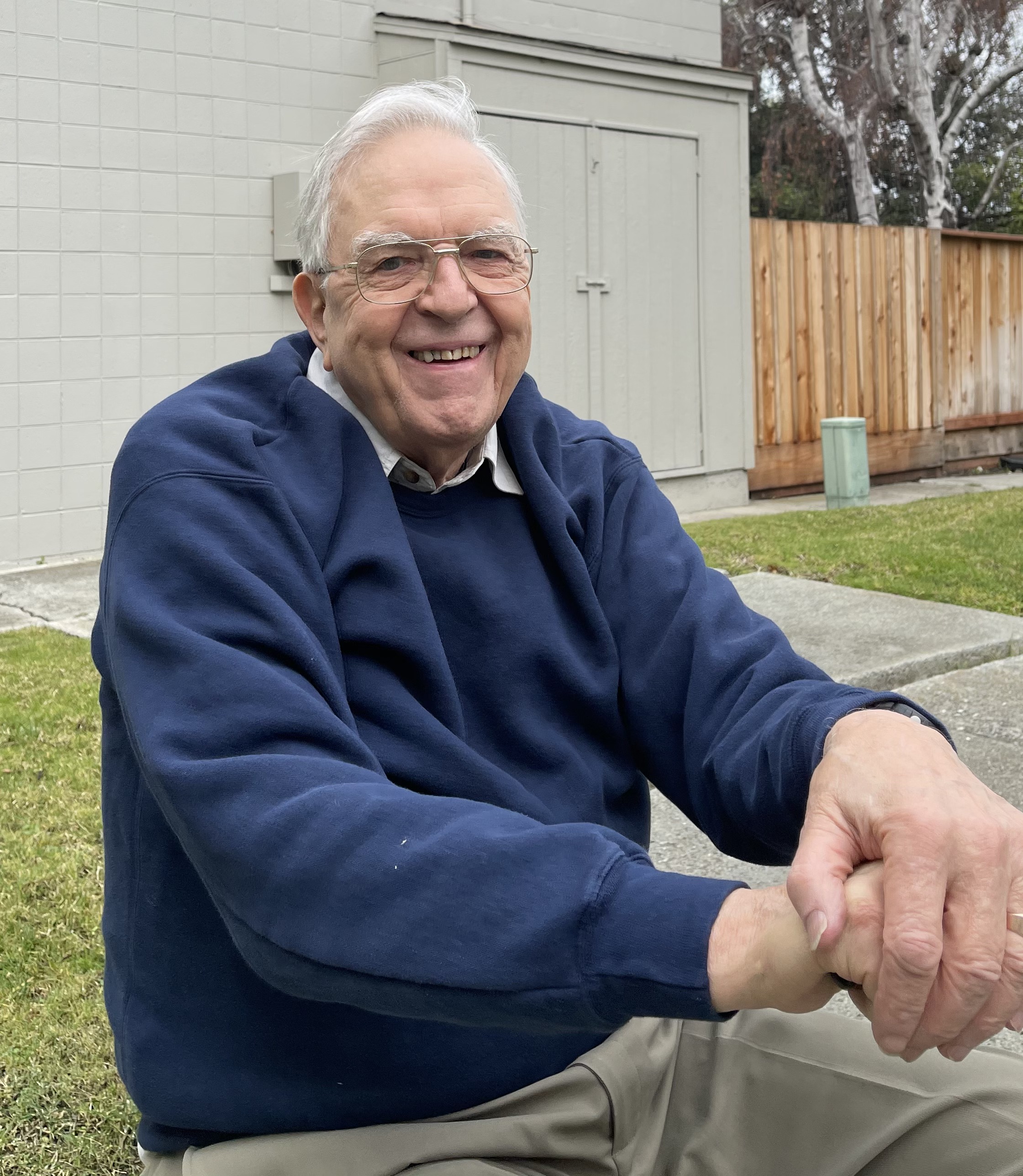 Email is welcome 
Lambert Dolphin's Place
700+ Recent and Recovered Articles (Free, help thyself)
Newsletters Old and New
My Career (Humorous)

April 15, 2022. March 20, 2023.