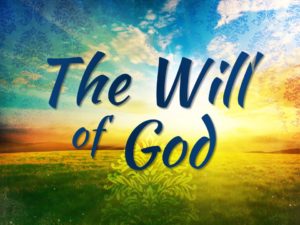 The Will of God

Acting Out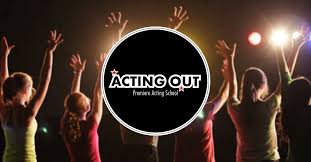 ...is understandable if we have a really bad parent, or a harsh employer, or an impossible living situation. It's well known to Psychologists. The best parents expect their kids to need discipline plus patient love.
Wikipedia says in part, regarding Acting Out:

In Parenting: Early years, temper tantrums can be understood as episodes of acting out. As young children will not have developed the means to communicate their feelings of distress, tantrums prove an effective and achievable method of alerting parents to their needs and requesting attention.
As children develop they often learn to replace these attention-gathering strategies with more socially acceptable and constructive communications. In adolescent years, acting out in the form of rebellious behaviors such as smoking, shoplifting and drug use can be understood as "a cry for help." Such pre-delinquent behavior may be a search for containment from parents or other parental figures. The young person may seem to be disruptive – and may well be disruptive – but this behaviour is often underpinned by an inability to regulate emotions in some other way.
In Addiction: In behavioral or substance addiction, acting out can give the addict the illusion of being in control. Many people who suffer with addiction, either refuse to admit they struggle with it, or some don't even realize they have an addiction. For most people, when their addiction is addressed, they become defensive and act out. This can be a result of multiple emotions including shame, fear of judgement, or anger. It's important to be patient and understanding towards those who suffer with addiction, and to realize that most people want to break free from the symptoms and baggage that come with addiction, but don't know how or where to start. There are many preventative measures and programs than can help those who personally struggle with addiction, or for those who have a friend or family member that suffers with addiction.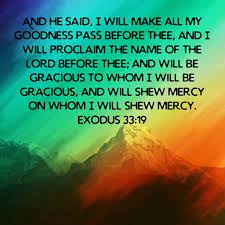 But what if the Supreme Authority, the real God, is kind, benevolent, patient, fair and just? Then acting out may well say a lot about us.
There is such a thing as "anarchy" -- the Greek anarchos, means "having no authority."
"Sin is cosmic treason. Sin is treason against a perfectly pure Sovereign. It is an act of supreme ingratitude toward the One to whom we owe everything, to the One who has given us life itself. Have you ever considered the deeper implications of the slightest sin, of the most minute peccadillo? What are we saying to our Creator when we disobey Him at the slightest point? We are saying no to the righteousness of God. We are saying, "God, Your law is not good. My judgement is better than Yours. Your authority does not apply to me. I am above and beyond Your jurisdiction. I have the right to do what I want to do, not what You command me to do." ― R.C. Sproul, The Holiness of God
What if we are totally depraved? Total depravity (also called radical corruption or pervasive depravity) is a Protestant theological doctrine derived from the concept of original sin. It teaches that, as a consequence of man's fall, every person born into the world is enslaved to the service of sin as a result of their fallen nature and, apart from the efficacious (irresistible) or prevenient (enabling) grace of God, is completely unable to choose by themselves to follow God, refrain from evil, or accept the gift of salvation as it is offered. (Wikipedia)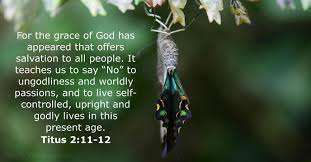 For the grace of God has appeared, bringing salvation to all, training us to renounce impiety and worldly passions, and in the present age to live lives that are self-controlled, upright, and godly, 

while we wait for the blessed hope and the manifestation of the glory of our great God and Saviour, Jesus Christ. 
He it is who gave himself for us that he might redeem us from all iniquity and purify for himself a people of his own who are zealous for good deeds." (Titus 2:11-14)

You can not serve God and the great god Self!

"No one can serve two masters; for either he will hate the one and love the other,
or else he will be loyal to the one and despise the other.
You cannot serve God and mammon." (mamōnas) 
(Matthew 6:24)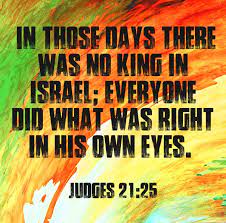 So the people answered Joshua and said: "Far be it from us that we should forsake the LORD to serve other gods;  "for the LORD our God is He who brought us and our fathers up out of the land of Egypt, from the house of bondage, who did those great signs in our sight, and preserved us in all the way that we went and among all the people through whom we passed. "And the LORD drove out from before us all the people, including the Amorites who dwelt in the land. We also will serve the LORD, for He is our God." But Joshua said to the people, "You cannot serve the LORD, for He is a holy God. He is a jealous God; He will not forgive your transgressions nor your sins. "If you forsake the LORD and serve foreign gods, then He will turn and do you harm and consume you, after He has done you good. And the people said to Joshua, "No, but we will serve the LORD!"  So Joshua said to the people, "You are witnesses against yourselves that you have chosen the LORD for yourselves, to serve Him." And they said, "We are witnesses!" "Now therefore," he said, "put away the foreign gods which are among you, and incline your heart to the LORD God of Israel."

 And the people said to Joshua, "The LORD our God we will serve, and His voice we will obey!" So Joshua made a covenant with the people that day, and made for them a statute and an ordinance in Shechem.
Then Joshua wrote these words in the Book of the Law of God. And he took a large stone, and set it up there under the oak that was by the sanctuary of the LORD. And Joshua said to all the people, "Behold, this stone shall be a witness to us, for it has heard all the words of the LORD which He spoke to us. It shall therefore be a witness to you, lest you deny your God." So Joshua let the people depart, each to his own inheritance. (Joshua 24:16-28)
Turned Away at the Gate: An entire generation of several million persons was not allowed to enter the promised land because of their refusal to take risks to obey God in spite of somewhat adverse circumstances.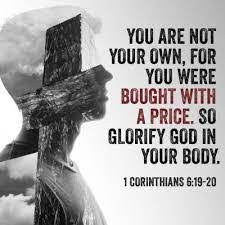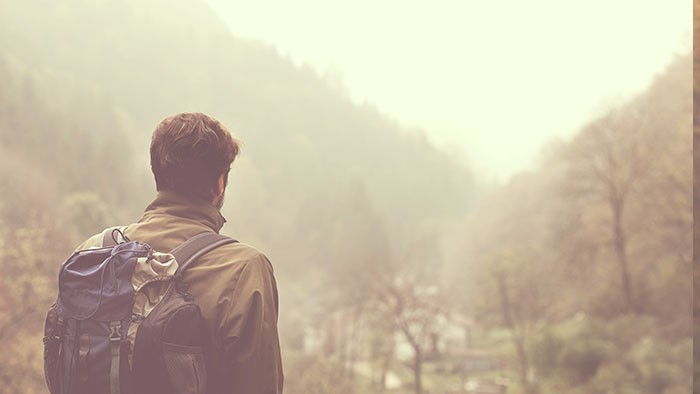 To serve God, one must first be living in a relationship with Him, subject to His authority. Obeying this Higher Power, submitting to His rule, does not look the same to everyone. Three examples are given to us by the Apostle Paul:
No one serving in the army gets entangled in everyday affairs; the soldier's aim is to please the enlisting officer. 

And in the case of an athlete, no one is crowned without competing according to the rules. 

It is the farmer who does the work who ought to have the first share of the crops.  Think over what I say, for the Lord will give you understanding in all things." (2 Timothy 2:4-7)

Jesus put all the pieces together when He said,
One of the scribes came near and heard them disputing with one another, and seeing that he answered them well, he asked him, 'Which commandment is the first of all?' Jesus answered, 'The first is, "Hear, O Israel: the Lord our God, the Lord is one; you shall love the Lord your God with all your heart, and with all your soul, and with all your mind, and with all your strength."The second is this, "You shall love your neighbor as yourself." There is no other commandment greater than these.' Then the scribe said to him, 'You are right, Teacher; you have truly said that "he is one, and besides him there is no other"; and "to love him with all the heart, and with all the understanding, and with all the strength", and "to love one's neighbor as oneself",—this is much more important than all whole burnt-offerings and sacrifices.' When Jesus saw that he answered wisely, he said to him, 'You are not far from the kingdom of God.' After that no one dared to ask him any question." (Mark 12:28-34)

Not a Road Map!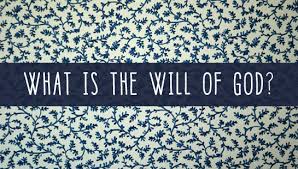 The Will of God is not, however, a road map for your life. The "Will of God" is only mentioned specifically three times in the New Testament.
1. Rejoice always, pray continually, give thanks in all circumstances; for this is the will of God for you in Christ Jesus." (1 Thessalonians 5:16-18)

2. "Do not conform to the pattern of this world, but be transformed by the renewing of your mind. Then you will be able to prove what God's will is—his good, and acceptable and perfect will. (Romans 12:2)

3. "This is the will of God, your sanctification (wholeness) that each of you should learn how to avoid sexual immorality, to exercise self control...not in the passion of lust, like the pagans who don't know God.

That none of you should defraud his brother in this matter, because the Lord is an avenger in all these things
...for God did not call us to uncleanness but to holiness." (1 Thessalonians 4:3-8)


Related Articles
Developing Priorities in Life.
Horizontal and Vertical Realities
Finding the Will of God (Ray Stedman)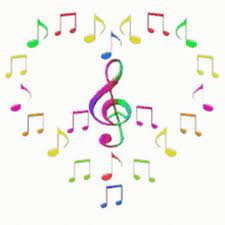 Music for Today 
Jesus, The Light of the World


Pachelbel: Canon in D
Ode To Joy - Joyful, Joyful, We Adore Thee...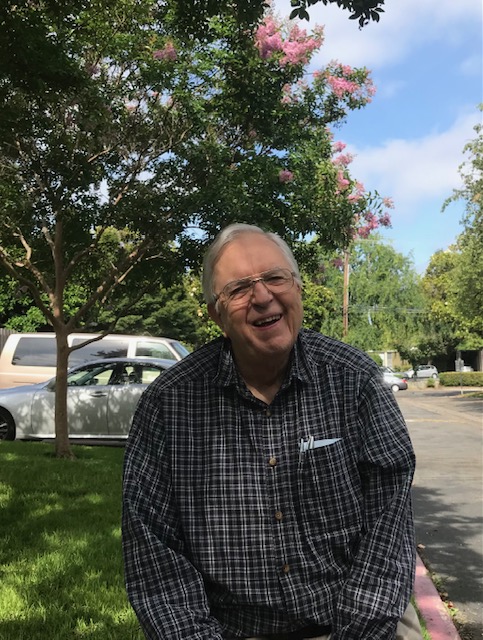 Lambert Dolphin's Place 
Lambert's Personal Testimony
Archive for Newsletters
Library Annex (since 2018) 

Email is Welcome: Lambert Dolphin

March 28, 2021. November 13, 2022.