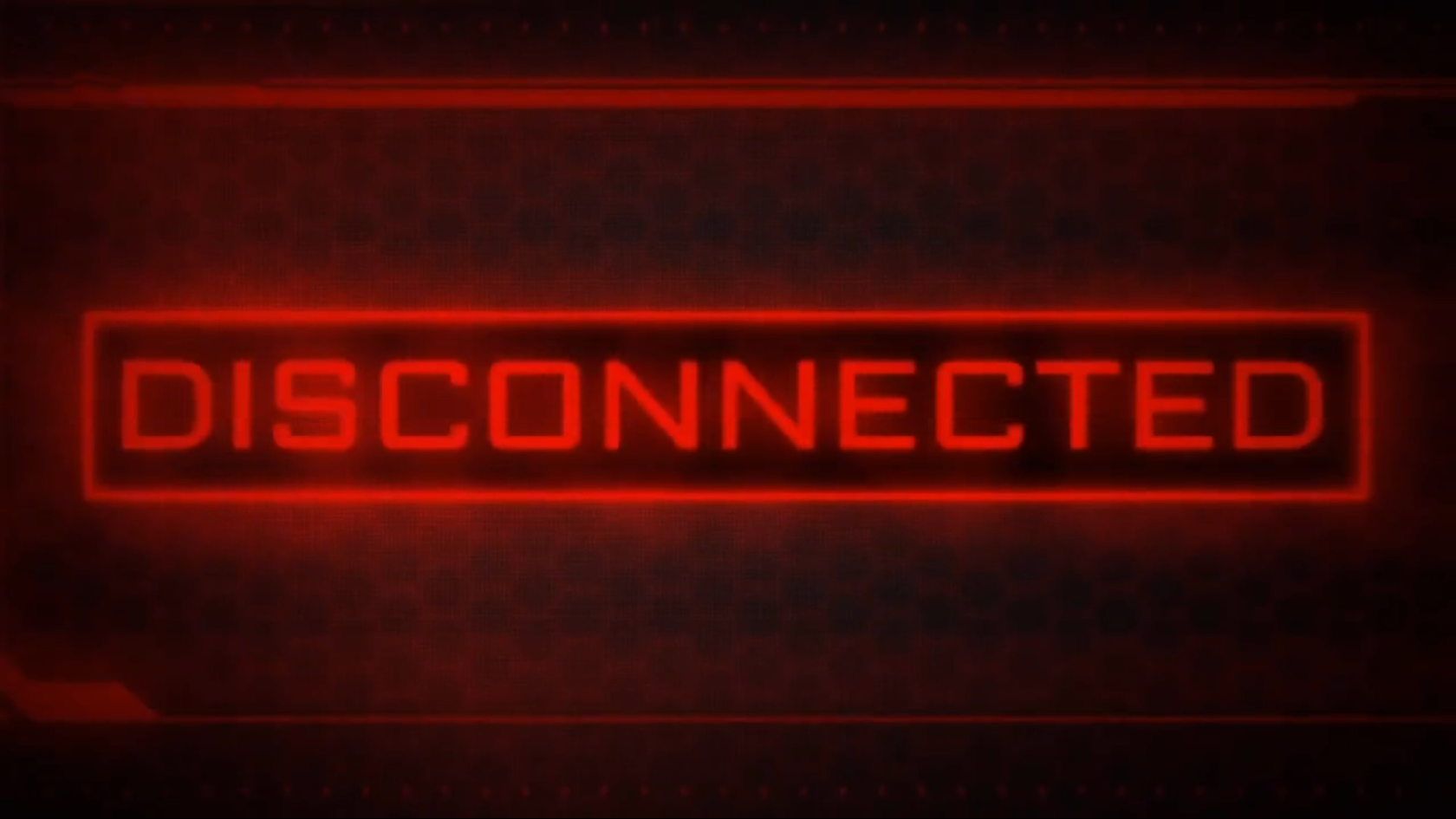 Disconnected!
These days there are far more followers of Jesus outside of "the church" than affiliated!
For good reason, too!
The "organized church" is in disarray.

"As the Church Goes, so goes the Nation" --Ray Stedman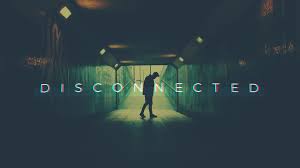 For the message of the cross is foolishness to those who are perishing, but to us who are being saved it is the power of God. For it is written: "I will destroy the wisdom of the wise, And bring to nothing the understanding of the prudent."
Where is the wise? Where is the scribe? Where is the disputer of this age? Has not God made foolish the wisdom of this world?For since, in the wisdom of God, the world through wisdom did not know God, it pleased God through the foolishness of the message preached to save those who believe. For Jews request a sign, and Greeks seek after wisdom; but we preach Christ crucified, to the Jews a stumbling block and to the Greeks foolishness, but to those who are called, both Jews and Greeks, Christ the power of God and the wisdom of God. Because the foolishness of God is wiser than men, and the weakness of God is stronger than men. For you see your calling, brethren, that not many wise according to the flesh, not many mighty, not many noble, are called.
But God has chosen the foolish things of the world to put to shame the wise, and God has chosen the weak things of the world to put to shame the things which are mighty; and the base things of the world and the things which are despised God has chosen, and the things which are not, to bring to nothing the things that are, that no flesh should glory in His presence. But of Him you are in Christ Jesus, who became for us wisdom from God—and righteousness and sanctification and redemption—that, as it is written, "He who glories, let him glory in the LORD."(1 Corinthians 1:18-31)
The Christian life is not about us! Jesus is the central attraction! The "Exchanged Life" is what it's about. Cultural Christianity is the result of us trying to be good Christians. Usually this is simply our reacting to life "in the flesh."

In America today about 30+ percent claim to be Christians. Probably the true number of those who actually know Jesus personally is less than 10%. The true number of us who are useful to God may be only 1%. God is calling out a people for Himself from a lost and fallen world. What God seeks in every one who knows Him is trusting and obeying 24/7/365.25. Surrendering the last one percent of one's life makes a huge difference. Think of Christ in you as the real new you. You won't become a robot nor a Zombie but on the road to being whole (holy). Biblical illiteracy these these days is huge.
That Last One Percent
Christ in You
The Exchanged Life
The Key to Everything
The Ego Papers
The Flesh, the World and the Devil
The Unfruitful Tree 
Your God is Way Too Small 
How Saved Are You? 
The Fruitful Life 
The Normal Christian Life 
The Content of the Gospel
Stumbling Blocks on the Road to Wholeness


Preaching: Starving at the Father's Table
So when they had eaten breakfast, Jesus said to Simon Peter, "Simon, son of Jonah, do you love Me more than these?" He said to Him, "Yes, Lord; You know that I love You." He said to him, "Feed My lambs." --John 21:15

There is today no lack of Bible teachers to set forth correctly the principles of the doctrines of Christ, but too many of these seem satisfied to teach the fundamentals of the faith year after year, strangely unaware that there is in their ministry no manifest Presence, nor anything unusual in their personal lives. They minister constantly to believers who feel within their breasts a longing which their teaching simply does not satisfy.

I trust I speak in charity, but the lack in our pulpits is real. Milton's terrible sentence applies to our day as accurately as it did to his: "The hungry sheep look up, and are not fed." It is a solemn thing, and no small scandal in the Kingdom, to see God's children starving while actually seated at the Father's table. 


"Lord, I trust I'm not being critical, but it seems to me that there are more and more churches where people are starving at the Father's table. I sense the lack in our pulpits of which speaks, and pray that You might bring a refreshing. Amen."

(The Pursuit of God, by A. W. Tozer)



"I will build My Church and the Gates of Hades will not prevail against My Church." —-Jesus
Paint or Get Off The Ladder -- Isaiah 58
Churches as Cabals
City Hall Church
When Churches Run on Autopilot
The Seven Churches in New Jerusalem
"My People Perish" --The Biblical Illiterate Church
Thy Kingdom Come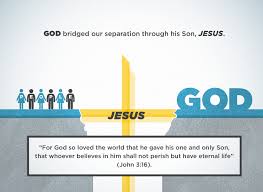 "...We know that we all have knowledge. Knowledge puffs up, but love edifies. And if anyone thinks that he knows anything, he knows nothing yet as he ought to know. But if anyone loves God, this one is known by Him. Therefore concerning the eating of things offered to idols, we know that an idol is nothing in the world, and that there is no other God but one. For even if there are so-called gods, whether in heaven or on earth (as there are many gods and many lords), yet for us there is one God, the Father, of whom are all things, and we for Him; and one Lord Jesus Christ, through whom are all things, and through whom we live. However, there is not in everyone that knowledge; for some, with consciousness of the idol, until now eat it as a thing offered to an idol; and their conscience, being weak, is defiled. But food does not commend us to God; for neither if we eat are we the better, nor if we do not eat are we the worse. But beware lest somehow this liberty of yours become a stumbling block to those who are weak." (1Corinthians 8:1-9)
"Whoever seeks to save his life will lose it, and whoever loses his life will preserve it." (Luke 17:34)



February 4, 2021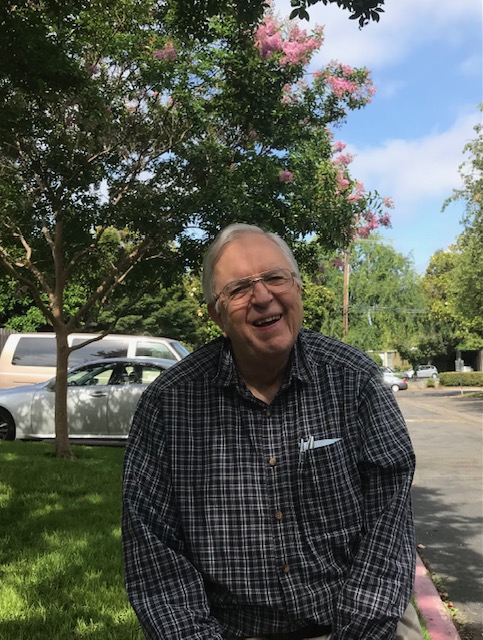 Lambert Dolphin's Place 
Email Lambert Dolphin
Archive for Newsletters
Library Annex (since 2018)