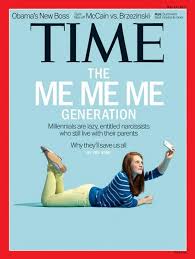 Entitled?
The daily news is out of this world.
What Would Happen if I Got my Just Deserts?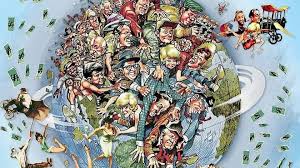 Is the Sky Falling?
It would seem so. But not really! If you are trusting Jesus Christ dynamically, one day at a time, you are safe and can enjoy watching from the Mezzanine! In fact every day should be for you an exciting adventure. Compromised Christians are not doing so well! Those who don't yet know God are often fearful and in need of love and acceptance into the household of faith. No one need to left behind. True truth never changes. If something was once true, it's still true. See: Chicken Little.
A 1969 episode of Star Trek, The Mark of Gideon featured a visit by the Starship Enterprise to a heavily overpopulated planet, desperately in need of some way of drastically reducing their population.
The true story of Gideon found in the book of Judges evidently inspired the screenwriters. Fifty years after this Star Trek episode, Globalists are working on earth's overpopulation. America is not the problem. We have only five percent of the world population. Population growth rate parameters are well-known. Worldometers has handy real time clocks.
Just as He did in the days of Noah, our Creator has announced that He will intervene soon to save us from ourselves. See The Coming Intervention of Jesus. God's management of things, whether behind the scenes or openly, always invokes maximum compassion and mercy. See also, The Management of the Universe.
Teaching of the New Testament concerning the removal of His people, the true Church by Jesus, is well documented though vehemently denied by many in the professing church. No matter, "God says what He means and means what He says." See: The Rapture Resources.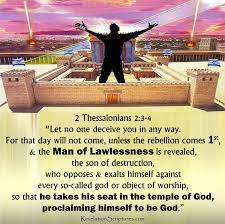 "For yet a little while, And He who is coming will come and will not tarry.
Now the just shall live by faith; 
But if anyone draws back, My soul has no pleasure in him." 
(Hebrews 10:38-39)
Come Weal or Come Woe, the Status is Quo

We, The Entitled
An editorial newsclip last week reminded me of something I had not seen clearly for years. Our nation was built by hard working, mostly ordinary, people. They believed there was no such thing as a free lunch, that "idle hands were the devil's worship," and "the world does not owe you a free living."
I became a bit depressed at how lost most people are today--ignorant of God and subject to many delusions about ourselves and the world we have been born into.
"After having saved the country, ain't they entitled to help themselves to just as much of it as they want?-- Mark Twain.

"We are also the so-called entitled generation, … told by helicopter parents and the media, from the moment we exited the womb, that we could be "whatever we wanted"--Jessica Bennett

"We live in a world where everyone thinks they do the right thing, so they are entitled to do the wrong thing. So ends can justify the means. --Alex Gibney

"The 1935 Social Security Act established 65 as the age of eligibility for payouts. But welfare state politics quickly becomes a bidding war, enriching the menu of benefits, so in 1956 Congress entitled women to collect benefits at 62, extending the entitlement to men in 1961." ---George Will

"A sense of entitlement is a cancerous thought process that is void of gratitude and can be deadly to our relationships." --Steve Maraboli

"Once an entitlement program has been created with millions of beneficiaries, it becomes almost impossible to repeal." --Pat Buchanan
The Grass is Always Greener over the Septic Tank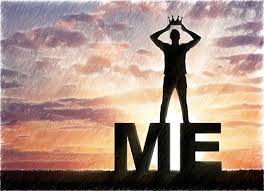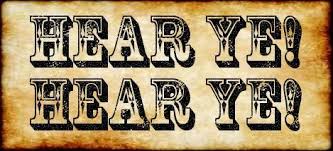 "Then one of the scribes came, and having heard them reasoning together, perceiving that He had answered them well, asked Him, "Which is the first commandment of all?" Jesus answered him, "The first of all the commandments is: 'Hear, O Israel, the Lord our God, the Lord is one.  And you shall love the Lord your God with all your heart, with all your soul, with all your mind, and with all your strength.'  This is the first commandment. And the second, like it, is this: 'You shall love your neighbor as yourself.' There is no other commandment greater than these."
So the scribe said to Him, "Well said, Teacher. You have spoken the truth, for there is one God, and there is no other but He. And to love Him with all the heart, with all the understanding, with all the soul, and with all the strength, and to love one's neighbor as oneself, is more than all the whole burnt offerings and sacrifices."
Now when Jesus saw that he answered wisely, He said to him, "You are not far from the kingdom of God." But after that no one dared question Him. (Mark 12:28-34)
You then, my child, be strong in the grace that is in Christ Jesus; and what you have heard from me through many witnesses entrust to faithful people who will be able to teach others as well. Share in suffering like a good soldier of Christ Jesus. 
No one serving in the army gets entangled in everyday affairs; the soldier's aim is to please the enlisting officer. 

And in the case of an athlete, no one is crowned without competing according to the rules. 

It is the farmer who does the work who ought to have the first share of the crops. 
Think over what I say, for the Lord will give you understanding in all things.
Remember Jesus Christ, raised from the dead, a descendant of David—that is my gospel, 9for which I suffer hardship, even to the point of being chained like a criminal. But the word of God is not chained. Therefore I endure everything for the sake of the elect, so that they may also obtain the salvation that is in Christ Jesus, with eternal glory.
The saying is sure:
If we have died with him, we will also live with him; 
if we endure, we will also reign with him;
if we deny him, he will also deny us; 
if we are faithless, he remains faithful
for he cannot deny himself." (2 Timothy 2:1-13)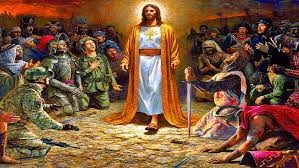 See that you do not refuse him who is speaking. 
For if they did not escape when they refused him who warned them on earth, 
much less shall we escape if we reject him who warns from heaven. 
His voice then shook the earth; but now he has promised, 
"Yet once more I will shake not only the earth but also the heaven." 
This phrase, "Yet once more," indicates the removal of what is shaken, 
as of what has been made, in order that what cannot be shaken may remain. 
Therefore let us be grateful for receiving a kingdom that cannot be shaken, 
and thus let us offer to God acceptable worship, with reverence and awe; 
for our God is a consuming fire. (Hebrews 12:25-29 RSV)


Psalm 50
A Psalm of Asaph.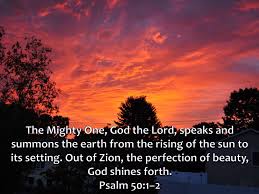 The mighty one, God the Lord,
   speaks and summons the earth
   from the rising of the sun to its setting. 
Out of Zion, the perfection of beauty,
   God shines forth. 

Our God comes and does not keep silence,
   before him is a devouring fire,
   and a mighty tempest all around him. 
He calls to the heavens above
   and to the earth, that he may judge his people: 
'Gather to me my faithful ones,
   who made a covenant with me by sacrifice!' 
The heavens declare his righteousness,
   for God himself is judge.
          Selah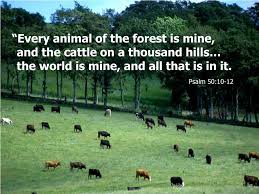 'Hear, O my people, and I will speak,
   O Israel, I will testify against you.
   I am God, your God. 
Not for your sacrifices do I rebuke you;
   your burnt-offerings are continually before me. 
I will not accept a bull from your house,
   or goats from your folds. 
For every wild animal of the forest is mine,
   the cattle on a thousand hills. 
I know all the birds of the air,
   and all that moves in the field is mine.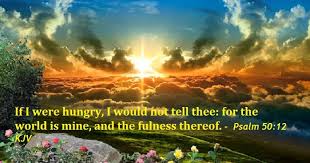 'If I were hungry, I would not tell you,
   for the world and all that is in it is mine. 
Do I eat the flesh of bulls,
   or drink the blood of goats? 
Offer to God a sacrifice of thanksgiving,
   and pay your vows to the Most High. 
Call on me in the day of trouble;
   I will deliver you, and you shall glorify me.' 

But to the wicked God says:
   'What right have you to recite my statutes,
   or take my covenant on your lips? 
For you hate discipline,
   and you cast my words behind you. 
You make friends with a thief when you see one,
   and you keep company with adulterers. 

'You give your mouth free rein for evil,
   and your tongue frames deceit. 
You sit and speak against your kin;
   you slander your own mother's child. 
These things you have done and I have been silent;
   you thought that I was one just like yourself.
But now I rebuke you, and lay the charge before you. 

'Mark this, then, you who forget God,
   or I will tear you apart, and there will be no one to deliver. 
Those who bring thanksgiving as their sacrifice honour me;
   to those who go the right way
I will show the salvation of God.'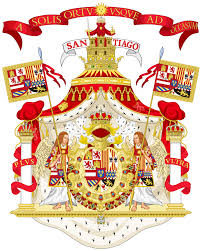 "What determines the future is what God has done in the past
and what He has promised to do in the future.  
So don't look horizontally at current events." 
--Ray C. Stedman

Homework
Zombified

The Last One Percent

The Story of Two Sisters

Jerusalem: An Adulterous Woman 

The Excluded Ones 
Arrested Emotional Development 

Father wounds 

Generational Sin 

Role models

No Dads These Days  

Sex and Worship

The Eightfold Way to Knowing God 

On Knowing the Real Jesus

Born Again and Adopted

How Jesus Saves 

How Saved are You? 

Your God is Way Too Small 

Horizontal and Vertical Salvation 

Wholeness of Person
]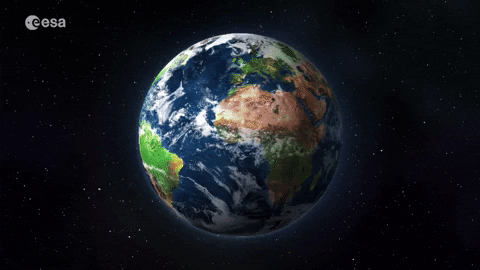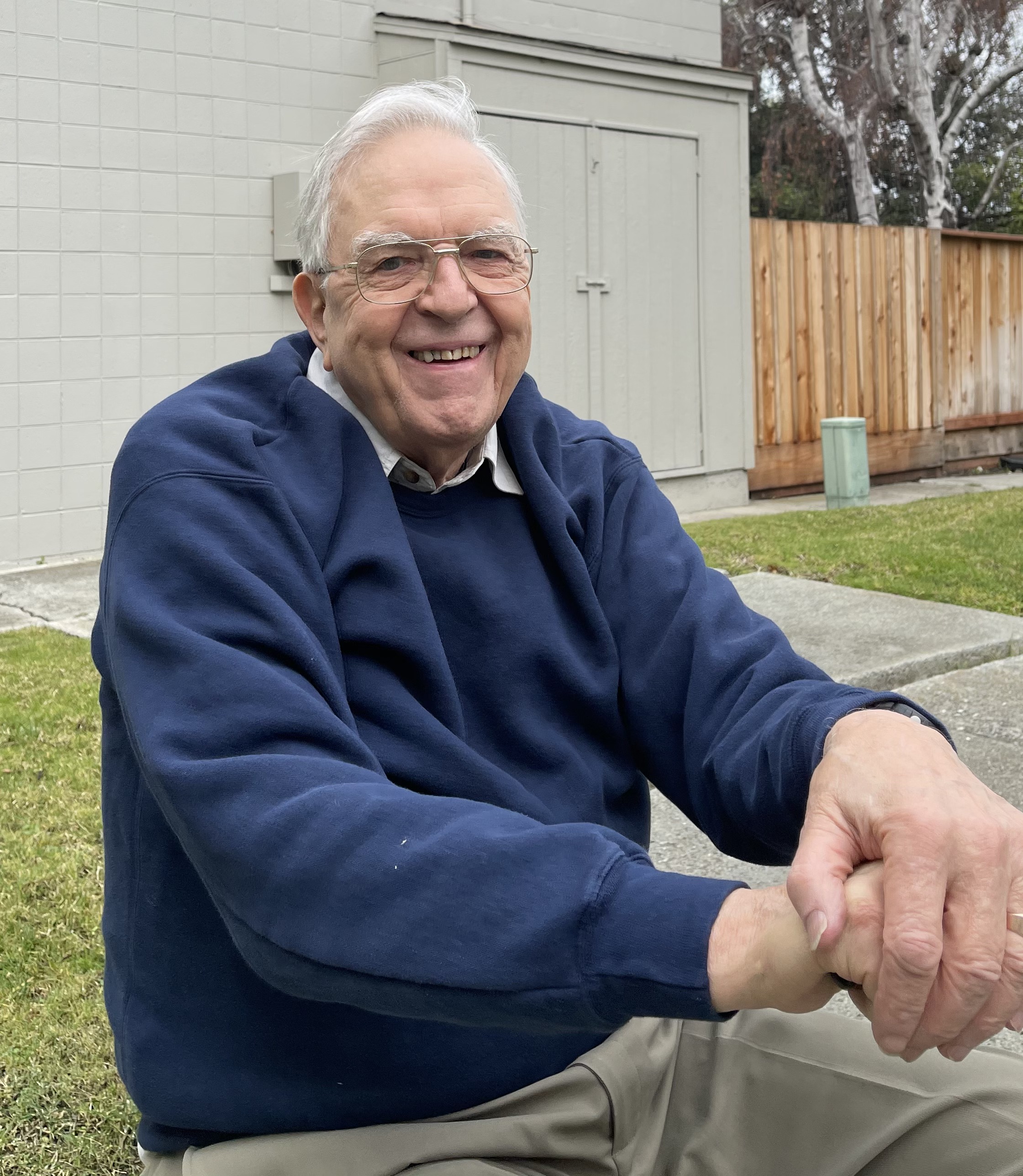 Notes by Lambert Dolphin 

Lambert's Main Library 
Email Lambert Dolphin
Archive for Newsletters

Library Annex (700+ new articles since 2018)  
Help Thyself. No Charge

November 25, 2022. JMarch 17, 2023.