Existential Despair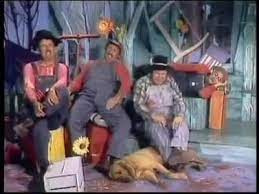 I wish to the Lord I'd never been born
Or died when I was young
I never would a' seen your sparklin' blue eyes
Or heard your lying tongue
   All the good times are past and gone
   All the good times are o'er
   All the good times are past and gone
   Little darlin' don't you weep no more.
Now don't you see that turtle dove
Flyin from pine to pine
It's mournin' for It's own true love
Just like I mourn for mine.
Come back, come back my own true love
And stay a while with me
For if ever I've had a friend in this world
You've been a friend to me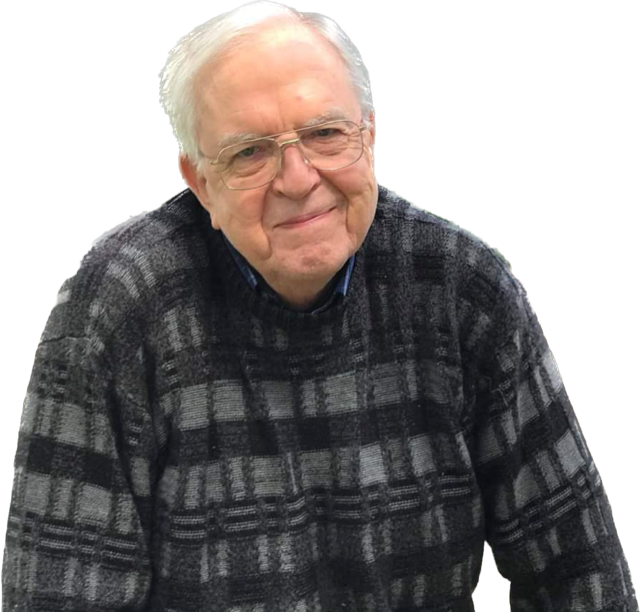 See also

Stressed Out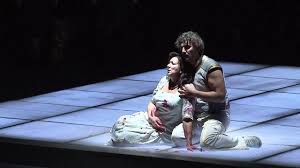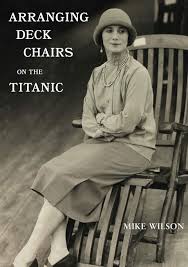 Just about everyone I know is in distress these days! Some have prayed for revival. But hope for a miracle grass roots awakening is fading. Revival? Not Likely.
It's as if someone is rearranging the furniture back stage at the Opera--for the last act of Aida. Even worse, some fear we are merely rearranging the deck chairs on today's Titanic.

Many are out of work. The cost of living in soaring. The war in the Ukraine could escalate.
Covid and masks produced much unnecessary stress on all of us. Is it any wonder many are despairing today? Will we see World War 3? A world-wide financial crisis has been predicted by several experts.
Planet Earth is way overpopulated with 8061 million persons now alive. There were 96,196,103 Births this year, 191,829 Births today, 43,527,721 Deaths this year, 86,801 Deaths today, 52,668,383 Net population growth this year, 105,028 Net population growth today. (See real time data on Worldometers.info).

The End of our Nation?
Those few who realize that God is responsible find immediate relief by giving Jesus Christ permission to take over and run one's entire ship. He (Jesus) is supposed to have been doing that all along!
One of the scribes came near and heard them disputing with one another, and seeing that he answered them well, he asked him, 'Which commandment is the first of all?' 

Jesus answered, 'The first is, "Hear, O Israel: the Lord our God, the Lord is one; you shall love the Lord your God with all your heart, and with all your soul, and with all your mind, and with all your strength." The second is this, "You shall love your neighbor as yourself."

There is no other commandment greater than these.' Then the scribe said to him, 'You are right, Teacher; you have truly said that "he is one, and besides him there is no other"; and "to love him with all the heart, and with all the understanding, and with all the strength", and "to love one's neighbor as oneself",—this is much more important than all whole burnt-offerings and sacrifices.' 

When Jesus saw that he answered wisely, he said to him, 'You are not far from the kingdom of God.' After that no one dared to ask him any question." (Mark 12:29-34)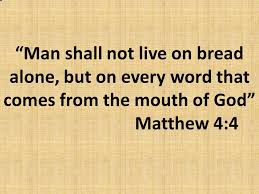 Some cries for help are especially moving!
Vaneetha Risner
Vaneetha Risner writes and speaks about finding joy in the midst of suffering.
She and her husband Joel live in Raleigh, NC where she blogs at www.danceintherain.com.
She is the author of the book, "The Scars that have Shaped Me: How God Meets Us in Suffering."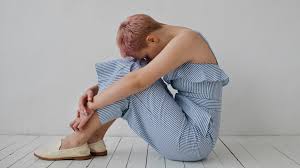 "Behold, I am doing a new thing; now it springs forth, do you not perceive it?
I will make a way in the wilderness and rivers in the desert" (ISAIAH 43:19)
A few weeks ago, I spoke with three friends, all of whom were facing significant disappointment. One used to be an opera singer, but her vocal cords have changed and she can no longer sing as she once did. Another friend was looking forward to her youngest child going to school so that she could pursue the ministry she felt called to. But an unexpected pregnancy dramatically changed her plans and now her dreams feel beyond reach. The third friend has a special needs child and constantly wonders about her child's future. As well as her own.
Like my friends, all of us face disappointments. Our lives look vastly different than we imagined they would. People dream of certain careers and accomplishments, but family issues or unexpected events make careers take a backseat. Young lovers believe they will have the perfect family, yet somehow their family doesn't even resemble their vision.
Today, if you are feeling weary and disappointed about your life, allow yourself to grieve. To weep deeply. To mourn the loss of what you hoped for. But then after you have lamented, wash your face, trust God, and embrace the life he's given you.
Into a world of great sadness and loss, God told his people, "Remember not the former things, nor consider the things of old. Behold, I am doing a new thing; now it springs forth, do you not perceive it? I will make a way in the wilderness and rivers in the desert" (Isaiah 43:18–19).
The Lord is indeed doing a new thing in my life. And yours as well. He is making a way in the wilderness and forging streams in the wasteland. Lean into it, and embrace it. God is doing something beautiful.
Dear God, thank you for paving a way for my weary soul in the wilderness. In Jesus' name, amen.


Isaiah 43
But now thus says the Lord,
   he who created you, O Jacob,
   he who formed you, O Israel:
Do not fear, for I have redeemed you;
   I have called you by name, you are mine. 
2 When you pass through the waters, I will be with you;
   and through the rivers, they shall not overwhelm you;
when you walk through fire you shall not be burned,
   and the flame shall not consume you. 
3 For I am the Lord your God,
   the Holy One of Israel, your Saviour.
I give Egypt as your ransom,
   Ethiopia and Seba in exchange for you. 
4 Because you are precious in my sight,
   and honoured, and I love you,
I give people in return for you,
   nations in exchange for your life. 
5 Do not fear, for I am with you;
   I will bring your offspring from the east,
   and from the west I will gather you; 
6 I will say to the north, 'Give them up',
   and to the south, 'Do not withhold;
bring my sons from far away
   and my daughters from the end of the earth— 
7 everyone who is called by my name,
   whom I created for my glory,
   whom I formed and made.' 

8 Bring forth the people who are blind, yet have eyes,
   who are deaf, yet have ears! 
9 Let all the nations gather together,
   and let the peoples assemble.
Who among them declared this,
   and foretold to us the former things?
Let them bring their witnesses to justify them,
   and let them hear and say, 'It is true.' 
10 You are my witnesses, says the Lord,
   and my servant whom I have chosen,
so that you may know and believe me
   and understand that I am he.
Before me no god was formed,
   nor shall there be any after me. 

11 I, I am the Lord,
   and besides me there is no savior. 
12 I declared and saved and proclaimed,
   when there was no strange god among you;
   and you are my witnesses, says the Lord. 
13 I am God, and also henceforth I am He;
   there is no one who can deliver from my hand;
   I work and who can hinder it? 

14 Thus says the Lord,
   your Redeemer, the Holy One of Israel:
For your sake I will send to Babylon
   and break down all the bars,
   and the shouting of the Chaldeans will be turned to lamentation. 

15 I am the Lord, your Holy One,
   the Creator of Israel, your King. 
16 Thus says the Lord,
   who makes a way in the sea,
   a path in the mighty waters, 
17 who brings out chariot and horse,
   army and warrior;
they lie down, they cannot rise,
   they are extinguished, quenched like a wick: 
18 Do not remember the former things,
   or consider the things of old. 
19 I am about to do a new thing;
   now it springs forth, do you not perceive it?
I will make a way in the wilderness
   and rivers in the desert. 
20 The wild animals will honour me,
   the jackals and the ostriches;
for I give water in the wilderness,
   rivers in the desert,
to give drink to my chosen people, 
21   the people whom I formed for myself
so that they might declare my praise. 

22 Yet you did not call upon me, O Jacob;
   but you have been weary of me, O Israel! 
23 You have not brought me your sheep for burnt-offerings,
   or honoured me with your sacrifices.
I have not burdened you with offerings,
   or wearied you with frankincense. 
24 You have not bought me sweet cane with money,
   or satisfied me with the fat of your sacrifices.
But you have burdened me with your sins;
   you have wearied me with your iniquities. 

25 I, I am He
   who blots out your transgressions for my own sake,
   and I will not remember your sins. 
26 Accuse me, let us go to trial;
   set forth your case, so that you may be proved right. 
27 Your first ancestor sinned,
   and your interpreters transgressed against me. 
28 Therefore I profaned the princes of the sanctuary,
   I delivered Jacob to utter destruction,
and Israel to reviling. 
Isaiah 43 is addressed to the nation Israel as a whole. But it's also written to one man--to Jacob.

Losing One's Life in Order to Save it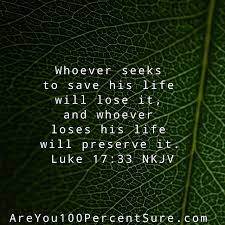 From Ray Stedman:
"Indeed I count everything as loss because of the surpassing worth of knowing Christ Jesus my Lord. For his sake I have suffered the loss of all things, and count them as refuse, in order that I may gain Christ and be found in him, not having a righteousness of my own, based on law, but that which is through faith in Christ, the righteousness from God that depends on faith; that I may know him and the power of his resurrection, and may share his sufferings, becoming like him in his death, that if possible I may attain the resurrection from the dead. Not that I have already obtained this or am already perfect; but I press on to make it my own, because Christ Jesus has made me his own."
...Last week we traced together the process by which Paul learned the greatest secret of the Christian experience. He learned how to reverse his values. It didn't occur suddenly at his conversion, as many of the commentators would indicate. I think there is a sense in which we make too much of Paul's conversion on the Damascus road, just as we sometimes make too much of our own conversion. A conversion is not the end of the road; it is but the beginning. It isn't even the major part of the process. It's the entry, the gate into it. Sometimes we talk about our conversion, and certainly of Paul's, as though everything was learned at conversion. No, that was just the beginning. Our conversion is the entrance into a new version of life, and I think we make too much of Paul's conversion. I know the opponents of Christianity have tried to explain that experience as an epileptic seizure Paul experienced. I think of Charles Spurgeon's reaction in London when he heard that. He said, "Oh, blessed epilepsy. Would that every man in London could have epilepsy like that." 
We're inclined to agree with him when we consider the life of the apostle, but this wasn't epilepsy, nor was it a complete reversal of all Paul believed at that moment. It was the beginning of a process, and he himself tells us, the real understanding of what God was trying to teach him began the night they let him down over a wall in a basket, when all his hope of being God's instrument by which God would reach the nation Israel and bring back that people, were dashed. All the reckoning Paul was placing on his training, his background, his intellect, his achievements, his morality, and all, came crashing down around his ears, and treated as a common criminal, rejected and despised of men, he was let down the wall in a basket. 
He then went up to Jerusalem and was rejected of the apostles who wouldn't have anything to do with him. Neither his Jewish nor his Christian friends would take him in, and discouraged, defeated, he went to the temple for consolation and there the Lord met him and sent him home, the hardest place on earth to go to-his hometown, Tarsus. We are told that there were some five to seven years in Tarsus when he evidently did not minister or preach. There is no record of any of that occurring. He never refers to this period in his life. Nothing came from it of any value, a period of barrenness, weakness and frustration of spirit, when he was a Christian and could do nothing for Christ. There came a time when he realized that all his training and education, his background, standing and reputation was of no avail whatsoever in advancing the cause of God.
When he could write, as he did, "I counted all things but loss that I may gain Christ Jesus my Lord", then began that marvelous understanding of God's basis for Christian living in which all He asks of us is just our simple human lives committed to him. That's all. All the power, all the necessary knowledge and wisdom, is imparted to us. We may pursue knowledge. God never sets a premium on ignorance. But this may be seen as the instrument by which that which is inherent only in Christ in us becomes manifest. Paul began to learn that when he counted all his previous assets as loss. 
But that launched him into a new basis for living. It precipitated a process which has been going on in the apostle from that day until the present writing, as he says, I am still counting, I am counting today everything but loss in order that I may gain Christ. From that day to this he began to learn that nothing he had ever done in himself could ever add to what Christ could be in him. On that basis, Paul says, he keeps on counting everything loss, because that is the only thing that sets him free to lay hold of everything in Christ, and gain the surpassing worth of Christ at work in him. 
Remember we have said before that this is the essential difference between the first century church and the twentieth century church? The latter is so busy trying to show the world how much we can do for Christ. The first century church was quite content to demonstrate to the world how much he could do through them. What a vast difference between the two. 
Have you ever made this evaluation in your own life? Have you ever really tried this? Just sit down this afternoon, I suggest, and list your assets, the things that are important to you, things you think you could not do without. The factors to which you look for respect, for advancement and acceptance in the eyes of the world. Will you do that? What are your assets, your background, your name, your family standing, your money, your fame, your hair (obviously I'm listing others' assets, not mine), your physical assets, your personality, your education, your training. Have you ever learned Paul's secret concerning them? 
Write them down and see what it is you are counting on. Then remind yourself that as long as you depend on these you cannot lay hold of the riches of God in Christ Jesus. You cannot serve two masters. You cannot cling to both. You cannot drink from this empty cistern and at the same time from the inexhaustible rivers of water that flow from Christ. There must be a flinging away of dependence upon these things, counting them as loss, trash, refuse. Glad to see them go, indifferent whether they stay or not. Then you are set free to lay hold of all that Paul experienced in Christ, which he calls the "surpassing worth" of Jesus Christ.
Do you know that it is quite possible as a Christian to have Christ living in your heart but not be able to "gain Christ" as Paul speaks of it here? To experience him, to actually sense his life flowing through yours, at work in you? You cannot do this until you count the rest as "trash". That is what Paul is setting forth. Have you learned to drop the rod as Moses had to learn, in order that God might take it and remove the snake and give it back, as he did with Moses? This is the experience of everyone God wants to use for himself, that they must surrender everything else but dependence upon Christ alone in them. I would like to note here that it wasn't a difficult thing for Paul to consider all those things as loss. Once he began to sense the tremendous possibilities in Jesus Christ in him, what Christ could and would be through him, he gladly threw away the tattered rags of the reputation he once clung to in order that he might enter into that fully adequate place in Jesus Christ. 
This other method of living, clinging to our standing, this desperate worry lest we appear unprepossessing, or different in the eyes of others, this continual defense of our position in the eyes of men, is the reason we have such totally inadequate lives. It is why we never can discover the riches of resource that are in Christ. As Jesus said, "no man can serve two masters." There is no grasping both. It's one or the other. Paul says that when he had thrown away the shreds of his reputation he immediately found that though the way Christ led was through hardships, jails and prisons and pain, that what Christ was to him and what he did through him was of such value he could find no adequate words to express it. 
In three special areas now he tries to set it forth. Let's look at these. The first in verse 9: an adequate morality.
"...and be found in him, not having a righteousness of my own, based on law, but that which is through faith in Christ, the righteousness from God that depends on faith."
When he says, "be found in him", he is thinking here of what others will see when they examine his life. It's something to be discovered, found in him, whether it is in the day-to-day experience or in that final examination of God in the white light of unsullied holiness when Paul stands before him. He says he is quite undisturbed about it because, he says, he has found a morality that passes all inspection. It is not mine. It is not of the law. 
It is not that negative righteousness we so frequently see even in Christians, wrapping the robes of self-righteousness around ourselves and saying, "I don't lie; I don't steal, cheat, smoke, drink, play cards, wear lipstick, etc." Not that grim, tight-lipped, vinegar faced negativism of the law. It's the warm-hearted, gracious, courteous, thoughtfulness of a heart in which Jesus Christ dwells, who continually and gladly takes from him moment-by-moment those attitudes of heart that express patience and kindness and concern, compassion and forgiveness. The kind that comes by faith, by a quiet reckoning upon his presence, a continuing dependence upon the indwelling life of Christ. That kind of righteousness can stand any kind of examination. It is totally adequate morality. What a difference!
And then there is adequate ministry. v. 10:
"...that I may know him and the power of his resurrection; and may share his sufferings, becoming like him in his death, that if possible I may attain the resurrection from the dead."

Paul says he is quite ready to give up the usual status symbols of the Christian for the personal knowledge and friendship of Jesus Christ.
This is not an academic subject. This is not a course in Christology or on the person of Christ you might study. This is not knowing about Christ. This is knowing him. As Paul Rees says, "Knowing about has value; knowing has vitality." This knowledge the apostle is talking about here is not simply a casual contact now and then. You don't get to know your friends that way. The friends you know best are the ones you have spent most time with, or at least you have gone with through deep experiences. This knowledge of Christ comes by continual sharing of experiences together.
It comes by the two of us, Jesus and I, living our lives together, moment-by-moment sharing experiences. It comes by gazing on the face of Jesus Christ as he appears in the pages of scripture. It comes by allowing every circumstance to make us lean back on his adequate life, hiding nothing from his eyes, by bringing every friendship and every loyalty to his gaze, for his approval or disapproval, by walking every day reckoning upon him to be with us. That's the secret, and all the rest comes from this. In other words, if we truly quit trying to make a reputation for ourselves or to sustain one we already have, we will find we have plenty of time and opportunity for this sharing with Jesus Christ. This is the secret of a successful ministry.
I'm sure I don't need to tell you this morning that every Christian is in the ministry. It isn't a matter of being called to "full time service". What we need today is not full time Christian service; we need full time Christians. Every Christian is in the ministry, and each of us if we know our own hearts this morning, wants a successful, fruitful, effective ministry. If we analyze the aspirations of each of us at this moment I think what we really want can be summarized as three things: We want power. We want compassion. We want purity. 
I talked yesterday with a young man who is just entering his first pastorate. In what he said to me was this obvious hunger for those three things: power, compassion and purity. I received a letter recently from another young man sharing with me his present sense of weakness and inadequacy, but burning in every phrase of that letter was a craving for power and compassion and purity. Notice that is exactly what Paul says comes of knowing Christ. The power of his resurrection, the sharing of his sufferings, and becoming like him in his death. Looking at these, we will see that these are the things we are looking for.
First there is that "power of the resurrection". What does that mean, anyway? What is "resurrection power". How is it different from any other kind of power? Because this is what the New Testament tells us is the power of a believer in Christ. It is a risen Lord who dwells within us, and we have that power which is able to do in us above all that we ask or think, according to that power which works in us, Paul says. This is the power of Christ's resurrection. What kind of power? It is power that is perfectly adequate for every possible circumstance. It is confidently acting in full assurance that he is acting with us simultaneously, and that risen power is ours. 
What is the uniqueness of resurrection power? As you read the gospel accounts I think it is clear that resurrection power is the kind that works when all hope otherwise is gone. Wasn't that true at the grave of Jesus Christ? All the hopes of the disciples had collapsed. The sun was blotted out of their sky. There was nothing left to them, and with hopeless, dreary abandon they went back to the old routine of life-everything gone. And then the resurrection! And out of that despair and death, out of that hopelessness there came the shining light of the resurrection that changed everything, transformed the whole picture, and moved them out of despair into the very heights of exaltation. That is resurrection power!
You see it at the grave of Lazarus. "Behold," Martha says in her blunt way, "he stinketh." That's about as hopeless as you can get, isn't it? But resurrection power said, "Lazarus, come forth," and he came forth. The resurrection power within us is power that turns defeat into success. He turns failure into victory, and sorrow into joy, and despair into hope. 
If you begin to learn this, let me tell you it will change your very vocabulary. You will never talk the way you once did. You will stop saying the trashy things many Christians say about their experiences. For one thing, when someone suggests you ought to forgive someone and forget, you won't say, "Well I can't. It's simply against human nature." Obviously, everything about the Christian life is against human nature. That's what Christ came for, to set us free from the enslaving bondage of human nature.  
You will stop this terrible, God dishonoring, vicious, hateful habit of worry which so many Christians exhibit all the time. You will see that you have no right to worry. You can't possibly worry if you are reckoning upon an adequate life, an adequate person within. How can you worry? Worry is a sign of inadequacy, and if you are genuinely reckoning on him to live that adequate resurrection life through you, how can you worry? That's the question Paul asks all through this letter. You see really believing this reams out all the acids of hate and revenge and bitterness from our lives, and pours in the honey of kindness and patience and love. It is power to transform life.
The second thing that stems from this knowledge of Christ is the "fellowship of his sufferings". The remarkable thing about the sufferings of Christ is that they are always for someone else, never for ones self. This is that compassion we all earnestly long for. You will notice that it doesn't come by trying. It comes by knowing him. Not trying to feel compassionate, simply entering into what he is to you. That makes you compassionate. I'm convinced this is the primary reason why Christians suffer. Not so much for you, but for others. Have you ever noticed that when a Christian gets desperately sick with some terrible, maybe even incurable disease and he takes it as God invites us to, as the hand of the Lord upon him, an opportunity to manifest the grace of Christ, that Christian becomes the center of victory and hope and blessing to everyone who visits him? That is why we get sick and go through times of pressure. It's for others. 
Paul says it's the fellowship of his suffering, and God is always suffering. Have you thought of him that way? He must be, because God is love, and love suffers. Paul says so in I Corinthians 13: 4 (KJV) "love suffers long". You who love know that love always suffers. You parents know this. Knowing Christ will inevitably involve us in what he is doing, and what he is doing is loving others, and that involves suffering. Paul says, "Who is weak and I am not weak? Who is made to fall and I am not indignant?" He has entered into all others' experience. That is part of the fellowship of his sufferings. That is a compassionate heart.
Then the last thing, "becoming like him in his death". What does that mean? The death of Jesus Christ was the end of the old life of sin and self-pleasing. Does that shock you that I should say that about him? Because there was no sin nor self-pleasing in his own life. But on that cross he was made to be all that we are, sinful and self-pleasing, and then it was put to death. The cross was the end of that. To be "made conformable unto his death" (KJV) means to accept that judgment and to refuse to let these dead things live any longer in our experience. That is purity. Or to use another word, it is liberty, because for the first time if we accept this as being true, we are set free from our selfish, ease-loving, luxury-seeking. We are free to be real men, real women-uncluttered, if you like. Unbound, delivered, no longer constantly concerned about what happens to us, but only concerned about what happens to Christ. 
What a ministry this is! What a marvelous ministry among people the apostle Paul had. Yet it is freely offered to every believer in Christ. That power of resurrection that is constantly changing every situation from hopelessness to hope, from sorrow into joy, compassion that endures patiently, and that purity which sets free from all the inner compulsion of selfish living and makes us instruments of his grace.
I must stress, this is not achieved by trying, struggling, striving. It comes as a by-product of knowing Christ. That's what the apostle says. God is faithful who has called you into the fellowship of his Son Jesus Christ our Lord. That's what the Corinthians forgot, and because they forgot it their church was filled with weakness and division, schisms and scandals and all kinds of disturbance. 
Now one last thing. We've seen that when Paul quit caring about his own reputation, he found an adequate morality in Christ. He found an adequate ministry. But there is one more thing: he finds also an adequate motive. Vv. 11, 12:
"...that if possible I may attain the resurrection from the dead. Not that I have already obtained this or am already perfect; but I press on to make it my own, because Christ Jesus has made me his own."
This has been a rather troublesome passage. It sounds as though he's afraid he will not make the resurrection, doesn't it-that he's going to be lost. The word that he uses here for resurrection is a very special word. It's the only time it appears in the New Testament. It's an augmented word. It's really the out-resurrection from among the dead. It's that selective resurrection, Paul says. When Christ returns only the dead in Christ shall rise with him. Not all the dead rise. It's selective: the out-resurrection from among the dead. Only the dead in Christ rise to be with him, and then those who are alive join them. Paul is not afraid he won't make it, because remember he also wrote Romans 8 that says, "those whom he justified he also glorified". He didn't lose anyone in the process. He is not concerned about himself here at all. He's thinking about the hunger of the Lord Jesus to gather all of his own to himself, and the joy that will be his in the day of his coming when the dead in Christ rise and the living are gathered together with them. Paul knows that that day can never come until the whole Church is complete, and all the elect are won out of the nations of the earth, and what he is saying is oh, that I might so exercise a ministry of power, compassion, and of purity in Jesus Christ that if possible in my own lifetime everyone necessary to make up the Church will be saved, and the Lord will come to raise the dead, and I would be there alive to meet them.
We know that it was always his hope to be alive when the Lord returns. He tells us in his letter to the Thessalonians "the dead in Christ shall rise first, and we which are alive and remain shall be caught up together with them in the clouds to meet the Lord in the air." And the proper hope of the Christian is never the undertaker; it's the uppertaker. That's who we should be looking for. Paul says this is the great motive of his life, and I think this is confirmed by the words of verse 12 where he says "not that I have already obtained this". He is not referring to the resurrection there, he is referring to verse 10. Not that I have exhausted the riches of knowing Christ. Not that I yet know all the power of his resurrection, or have been perfected so that I no longer need the fellowship of his sufferings. No, but I press on to lay hold of that for which Christ Jesus has laid hold of me. There's a poor translation here in the RSV. What he literally says, as Phillips renders it is: "grasping ever more firmly that purpose for which Christ grasps me." Laying hold of that for which he laid hold of me. 
This was Paul's mighty motive, to achieve all that Christ desired when he laid hold of him on the road to Damascus. Paul is saying, I want so to lay hold of him that he might use my life as an instrument to lay hold of everything he had in mind when he arrested me on the Damascus road, hoping it might fulfill the purpose of his coming and we might all be together at the out-resurrection of the dead. Remember what the Lord said to Ananias on the day Saul of Tarsus was struck in the dust on the Damascus Road and he sent Ananias to him to baptize him? Ananias didn't want to go because he was afraid of this persecutor of the church, and the Lord said to Ananias, "Go, for he is a chosen instrument of mine to carry my name before the Gentiles and kings and the sons of Israel; for I will show him how much he must suffer for the sake of my name." Paul says the thing that motivates me in everything I do is that I may fully lay hold of that; that I may so give myself to him that I may lay hold of Christ so he may lay hold of me for everything he had in mind when he saved me.
Now this is adequate living. It's what it was in the first century. It's what it is in the present century. What is it made up of? First of all, purpose for living, a reason for existing. Why are you existing? What are you here for? Have you discovered what God has laid hold of you for? That part of his work he has in mind for you, for which he has laid hold of you? And power by which to live it, the power of his indwelling life? And an unshakable platform of morality which can stand any examination? That is adequate living. May God grant we discover that. (Ray Stedman, Adequate Living.)

Recommended Reading
God Saves Adam / God Saves Eve
Two Sexes: Conformed to Christ
Circumcision and Purity of Heart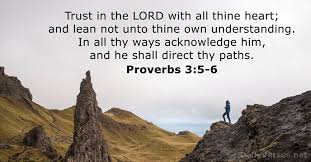 The Man in Charge of the Universe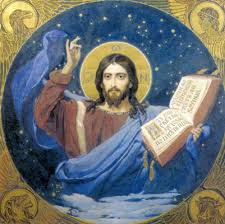 "The teaching of the New Testament is that now, at this very moment, there is a Man in heaven appearing in the presence of God for us. He is as certainly a man as was Adam or Moses or Paul; he is a man glorified, but his glorification did not de-humanize him. Today he is a real man, of the race of mankind, bearing our lineaments and dimensions, a visible and audible man, whom any other man would recognize instantly as one of us.

"But more than this, he is the heir of all things, Lord of all lords, head of the church, firstborn of the new creation. He is the way to God, the life of the believer, the hope of Israel, and the high priest of every true worshiper. He holds the keys of death and hell, and stands as advocate and surety for everyone who believes on him in truth. Salvation comes not by accepting the finished work, or deciding for Christ; it comes by believing on the Lord Jesus Christ, the whole, living, victorious Lord who, as God and man, fought our fight and won it, accepted our debt as his own and paid it, took our sins and died under them, and rose again to set us free. This is the true Christ; nothing less will do." (A.W. Tozer)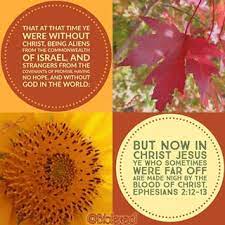 Lambert's Main Library 
Email is welcome: Lambert Dolphin
Archive for Newsletters
Library Annex (new articles since 2018)  

Lambert's Main Library 
Email Lambert Dolphin
Archive for Newsletters

Library Annex (800+ new articles since 2018)  
Help Thyself. No Charge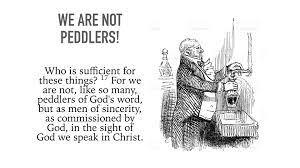 Interviews }

Donations are Welcome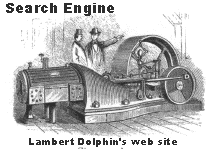 July 4, 2021. February 24, 2023. July 9, 2023. September 19, 2023.