Genders in Heaven

Gender Confusion has been a big issue in recent years. Some of this is simply because of the very wide range of personalities in men and in women that are socially acceptable. The confusion is about our origins. Since our beginnings as one man, one woman in a garden planted by God, a lot of water has gone over the dam. That original pair are now the parents of 8000 million offspring. All efforts at reducing the birth rate have failed.

In discussing the rapture of the church analogies to marriages on earth are usually employed. The true church is the Bride of Christ and the man Jesus is the Bridegroom. This is only part of the story! The people who know Jesus personally are also called "the Body of Christ" in Ephesians.  There are seven illustrations or figures of speech in the New Testament to describe the Glorious Church Jesus has been building in heaven for His people. But these days heterosexual marriages are in disarray--not only Gens x, y, z.
The man, Jesus, a son of Adam, biologically male, not female, lived out his amazing 30+ years among us as the legitimate Jewish Messiah and the Savior of all who would trust Him. Then He abruptly left us for the Father's house. How has He been spending His time in the ensuing 2000 years? What has been added to His portfolio, his resume? He will return as Commander of the Armies of heaven, as King of kings, Lord of Lords.
See, I am sending my messenger to prepare the way before me, and the Lord whom you seek will suddenly come to his temple. The messenger of the covenant in whom you delight—indeed, he is coming, says the Lord of hosts. But who can endure the day of his coming, and who can stand when he appears?

For he is like a refiner's fire and like fullers' soap; he will sit as a refiner and purifier of silver, and he will purify the descendants of Levi and refine them like gold and silver, until they present offerings to the Lord in righteousness. Then the offering of Judah and Jerusalem will be pleasing to the Lord as in the days of old and as in former years.

Then I will draw near to you for judgment; I will be swift to bear witness against the sorcerers, against the adulterers, against those who swear falsely, against those who oppress the hired workers in their wages, the widow, and the orphan, against those who thrust aside the alien, and do not fear me, says the Lord of hosts.

For I the Lord do not change; therefore you, O children of Jacob, have not perished. Ever since the days of your ancestors you have turned aside from my statutes and have not kept them. Return to me, and I will return to you, says the Lord of hosts. But you say, 'How shall we return?' (Malachi 3:1-7)
Neutering
Gelding horses, wethering of sheep and goats, and neutering of pets is well known in the world today and has been for ages. Neutering, from the Latin neuter ('of neither sex'), is the removal of an animal's reproductive organ, either all of it or a considerably large part. "Neutering" is often used incorrectly to refer only to male animals, but the term actually applies to both sexes. The male-specific term is castration, while spaying is usually reserved for female animals. Colloquially, both terms are often referred to as fixing. In male horses, castrating is referred to as gelding. An animal that has not been neutered is sometimes referred to as entire or intact. Neutering is the most common method for animal sterilization. Humane societies, animal shelters, and rescue groups urge pet owners to have their pets neutered to prevent the births of unwanted litters, which contribute to the overpopulation of unwanted animals in the rescue system. Many countries require that all adopted cats and dogs be sterilized before going to their new homes.
Castrating of males has happened many times in history and is seldom something a male volunteers for as a wise choice. But many married couples elect Tubal ligation for the wife, or a vasectomy for the man,which allows a married couple to engage in sexual congress without begetting children whom they are unable to raise.
The Complexity of the Human Genome

Various People in New Jerusalem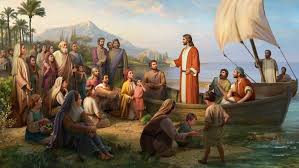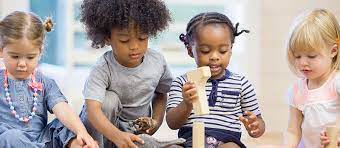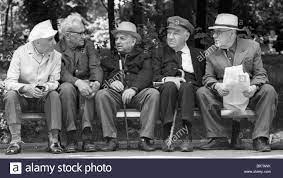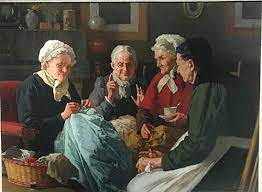 When Jesus returns He will be the unchallenged, undisputed head of a restored human race. He will take on a Consort, a Bride, as described in Psalm 45. It would be obviously highly inappropriate to think of the marriage as being sexual in the old sense of the word! Heaven will be populated by boys and girls, young men and women, old and young alike, each having been given eternal life, each having been made a whole person, whether young or old. In other words, Jesus will have a personal, intimate relationship with each person in heaven. Intimacy without genital sex.
 "For in Christ the whole fullness of deity dwells bodily, and you have come to fullness in him, who is the head of every ruler and authority. In him also you were circumcised with a spiritual circumcision, by putting off the body of the flesh in the circumcision of Christ; when you were buried with him in baptism, you were also raised with him through faith in the power of God, who raised him from the dead. And when you were dead in trespasses and the uncircumcision of your flesh, God made you alive together with him, when he forgave us all our trespasses, erasing the record that stood against us with its legal demands. He set this aside, nailing it to the cross. He disarmed the rulers and authorities and made a public example of them, triumphing over them in Him. (Colossians 2:9-15)

The Return of the King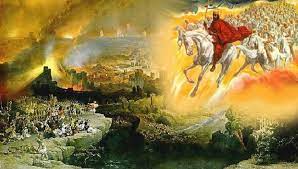 After this I heard what seemed to be the loud voice of a great multitude in heaven, saying,
'Hallelujah!
Salvation and glory and power to our God, 
   for his judgments are true and just;
he has judged the great whore
   who corrupted the earth with her fornication,
and he has avenged on her the blood of his servants.' 
Once more they said,
'Hallelujah!
The smoke goes up from her for ever and ever.' 
And the twenty-four elders and the four living creatures fell down
and worshiped God who is seated on the throne, saying,
'Amen. Hallelujah!'
And from the throne came a voice saying,
'Praise our God,
   all you his servants,
and all who fear him,
   small and great.' 
Then I heard what seemed to be the voice of a great multitude,
like the sound of many waters and like the sound of mighty thunder-peals, crying out,

'Hallelujah!
For the Lord our God
   the Almighty reigns. 
Let us rejoice and exult
   and give him the glory,
for the marriage of the Lamb has come,
   and his bride has made herself ready; 
to her it has been granted to be clothed
   with fine linen, bright and pure'—
for the fine linen is the righteous deeds of the saints.
And the angel said to me, 'Write this: Blessed are those who are invited to the marriage supper of the Lamb.' And he said to me, 'These are true words of God.' Then I fell down at his feet to worship him, but he said to me, 'You must not do that! I am a fellow-servant with you and your comrades who hold the testimony of Jesus. Worship God! For the testimony of Jesus is the spirit of prophecy.' 

Then I saw heaven opened, and there was a white horse! Its rider is called Faithful and True, and in righteousness he judges and makes war. His eyes are like a flame of fire, and on his head are many diadems; and he has a name inscribed that no one knows but himself. He is clothed in a robe dipped in blood, and his name is called The Word of God. And the armies of heaven, wearing fine linen, white and pure, were following him on white horses. From his mouth comes a sharp sword with which to strike down the nations, and he will rule them with a rod of iron; he will tread the wine press of the fury of the wrath of God the Almighty. On his robe and on his thigh he has a name inscribed, 'King of kings and Lord of lords'.
Then I saw an angel standing in the sun, and with a loud voice he called to all the birds that fly in mid-heaven, 'Come, gather for the great supper of God, to eat the flesh of kings, the flesh of captains, the flesh of the mighty, the flesh of horses and their riders—flesh of all, both free and slave, both small and great.' Then I saw the beast and the kings of the earth with their armies gathered to make war against the rider on the horse and against his army. And the beast was captured, and with it the false prophet who had performed in its presence the signs by which he deceived those who had received the mark of the beast and those who worshiped its image. These two were thrown alive into the lake of fire that burns with sulfur. And the rest were killed by the sword of the rider on the horse, the sword that came from his mouth; and all the birds were gorged with their flesh." (Revelation 19)

Man's Lost Dominion
Back in Genesis One,
Then God said, "Let us make mankind in our image, in our likeness, so that they may rule over the fish in the sea and the birds in the sky, over the livestock and all the wild animals, and over all the creatures that move along the ground." So God created mankind in his own image, in the image of God he created them; male and female he created them. God blessed them and said to them, "Be fruitful and increase in number; fill the earth and subdue it. Rule over the fish in the sea and the birds in the sky and over every living creature that moves on the ground." Then God said, "I give you every seed-bearing plant on the face of the whole earth and every tree that has fruit with seed in it. They will be yours for food. And to all the beasts of the earth and all the birds in the sky and all the creatures that move along the ground—everything that has the breath of life in it—I give every green plant for food." And it was so. God saw all that he had made, and it was very good. And there was evening, and there was morning—the sixth day.
A lot has happened since! That original pristine world has since been devastated by a takeover engineered by a fallen angel. If this is new to you, I have compiled a zillion articles on man's fall and God's solution. For the brave of heart a further 50 articles on Sexuality and Wholeness are available for free. Please feel free to disagree, and to let me know why. I'm a slow learner with many flaws. Your email is welcome.
God wishes everyone to know Him and to respond as they are able according to revealed truth. See The Anguish of Adam and Sex and Worship. No commentary today seems to move beyond the old symbols and archetypes. But in reality the number of people we will hang out with in heaven with is billions of men, women and children. If everyone of us in heaven is to be "married' to Jesus then what? 
In Greek mythology, the gods are scandalously sexual! Ouranos for example. Likewise the more ancient gods of the Canaanites.  Why Israel Failed. Why we are in trouble with God as well.

Amplification
With what shall I come before the LORD,
And bow myself before the High God?
Shall I come before Him with burnt offerings,
With calves a year old? 
Will the LORD be pleased with thousands of rams,
Ten thousand rivers of oil?
Shall I give my firstborn for my transgression,
The fruit of my body for the sin of my soul?

He has shown you, O man, what is good;
And what does the LORD require of you
But to do justly,
To love mercy,
And to walk humbly with your God?

(Micah 6:6-8)

An amazing set of parables about God's love for a foundling baby girl begins in Ezekiel Chapter 16. The story is amplified in Ezekiel 23,24 using two grown up women, Oholah and Oholibah as illustrations. In the Prophet Hosea we can discern that God has set aside (but not divorced) his unfaithful wife, Israel. There is a clear distinction here, in Israel as the Wife of Jehovah and the church as the virgin Bride of Christ. All false religion can be linked back to spiritual adultery! The compromise Israel made in embracing foreign gods, especially the sexually active gods of the Canaanites, is eye-opening for us gentle believers and is there for us to learn from. This article only hits a few high spots. Idolatry Notes.


A Tall Order
It is shocking to rediscover--in our broken age--that physical genital sexual expression is sanctioned by God only in monogamous heterosexual marriage. Furthermore, those marriages are to live out godly married life for the whole world to see. This is all a legitimate part of both the Old and the New Covenants God has made with our race. This should be perfectly clear from the basic teachings of the New Testament.

Now concerning the things of which you wrote to me: It is good for a man not to touch a woman.  Nevertheless, because of sexual immorality, let each man have his own wife, and let each woman have her own husband.  Let the husband render to his wife the affection due her, and likewise also the wife to her husband. The wife does not have authority over her own body, but the husband does. And likewise the husband does not have authority over his own body, but the wife does.  Do not deprive one another except with consent for a time, that you may give yourselves to fasting and prayer; and come together again so that Satan does not tempt you because of your lack of self-control. But I say this as a concession, not as a commandment.  For I wish that all men were even as I myself. But each one has his own gift from God, one in this manner and another in that.  But I say to the unmarried and to the widows: It is good for them if they remain even as I am;  but if they cannot exercise self-control, let them marry. For it is better to marry than to burn with passion.

 Now to the married I command, yet not I but the Lord: A wife is not to depart from her husband. But even if she does depart, let her remain unmarried or be reconciled to her husband. And a husband is not to divorce his wife.  But to the rest I, not the Lord, say: If any brother has a wife who does not believe, and she is willing to live with him, let him not divorce her.  And a woman who has a husband who does not believe, if he is willing to live with her, let her not divorce him.  For the unbelieving husband is sanctified by the wife, and the unbelieving wife is sanctified by the husband; otherwise your children would be unclean, but now they are holy.  But if the unbeliever departs, let him depart; a brother or a sister is not under bondage in such cases. But God has called us to peace.  For how do you know, O wife, whether you will save your husband? Or how do you know, O husband, whether you will save your wife?

 But as God has distributed to each one, as the Lord has called each one, so let him walk. And so I ordain in all the churches.  Was anyone called while circumcised? Let him not become uncircumcised. Was anyone called while uncircumcised? Let him not be circumcised.  Circumcision is nothing and uncircumcision is nothing, but keeping the commandments of God is what matters.  Let each one remain in the same calling in which he was called.  Were you called while a slave? Do not be concerned about it; but if you can be made free, rather use it.  For he who is called in the Lord while a slave is the Lord's freedman. Likewise he who is called while free is Christ's slave.  You were bought at a price; do not become slaves of men.  Brethren, let each one remain with God in that state in which he was called.  Now concerning virgins: I have no commandment from the Lord; yet I give judgment as one whom the Lord in His mercy has made trustworthy. I suppose therefore that this is good because of the present distress—that it is good for a man to remain as he is:  Are you bound to a wife? Do not seek to be loosed. Are you loosed from a wife? Do not seek a wife.  But even if you do marry, you have not sinned; and if a virgin marries, she has not sinned. Nevertheless such will have trouble in the flesh, but I would spare you. |

 But this I say, brethren, the time is short, so that from now on even those who have wives should be as though they had none,  those who weep as though they did not weep, those who rejoice as though they did not rejoice, those who buy as though they did not possess,  and those who use this world as not misusing it. For the form of this world is passing away.  But I want you to be without care. He who is unmarried cares for the things of the Lord—how he may please the Lord.  But he who is married cares about the things of the world—how he may please his wife.  There is a difference between a wife and a virgin. The unmarried woman cares about the things of the Lord, that she may be holy both in body and in spirit. But she who is married cares about the things of the world—how she may please her husband.  And this I say for your own profit, not that I may put a leash on you, but for what is proper, and that you may serve the Lord without distraction.  But if any man thinks he is behaving improperly toward his virgin, if she is past the flower of youth, and thus it must be, let him do what he wishes. He does not sin; let them marry.  Nevertheless he who stands steadfast in his heart, having no necessity, but has power over his own will, and has so determined in his heart that he will keep his virgin, does well.  So then he who gives her in marriage does well, but he who does not give her in marriage does better.  A wife is bound by law as long as her husband lives; but if her husband dies, she is at liberty to be married to whom she wishes, only in the Lord. But she is happier if she remains as she is, according to my judgment—and I think I also have the Spirit of God. (1 Corinthians 7)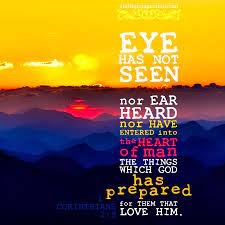 Human beings can only ignore what God says for so long (He is longsuffering). Many today are predicting the end of sex altogether and this matches the new order of life in heaven with Jesus and His Bride. The End of Sex, Part 1, The End of Sex, Part 2, are your homework assignments. This does mean a passionless, wimped-out life style for the followers of Christ. Quite the contrary, life with Jesus in New Jerusalem and after that, will be so passionate, so exciting, so awesome that words will fail us! The unprepared will shrink in shame when He returns openly at the Second Advent. God is utterly faithful to His creatures, male and female, young and old! C.S. Lewis noted that God is so masculine that all of us are feminine in comparison to Him. He is not Himself a sexual being. To start with He is Three Persons and we only know of two in our limited universe.
"...for in Christ Jesus you are all children of God through faith. As many of you as were baptized into Christ have clothed yourselves with Christ. There is no longer Jew or Greek, there is no longer slave or free, there is no longer male and female; for all of you are one in Christ Jesus. And if you belong to Christ, then you are Abraham's offspring, heirs according to the promise." (Galatians 3:27-29)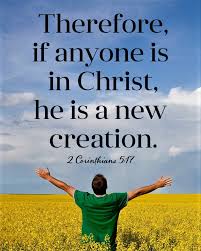 Hinduism, Pantheism and Paganism
India is about 90% Hindu and only 5% Christian. "Christian" in India means knowing and following Jesus Christ as a living Person not mere profession of a belief system. The Christian world view takes the Bible seriously and the result is a very different view of the nature of man, the human dilemma, and how one becomes a whole person. If man can save himself by any means, Hinduism offers all manner of solutions. Each variant of the basics has some insights but only a Biblical world view is holistic. It's good to take a quick look at pagan religion to cast light on the true.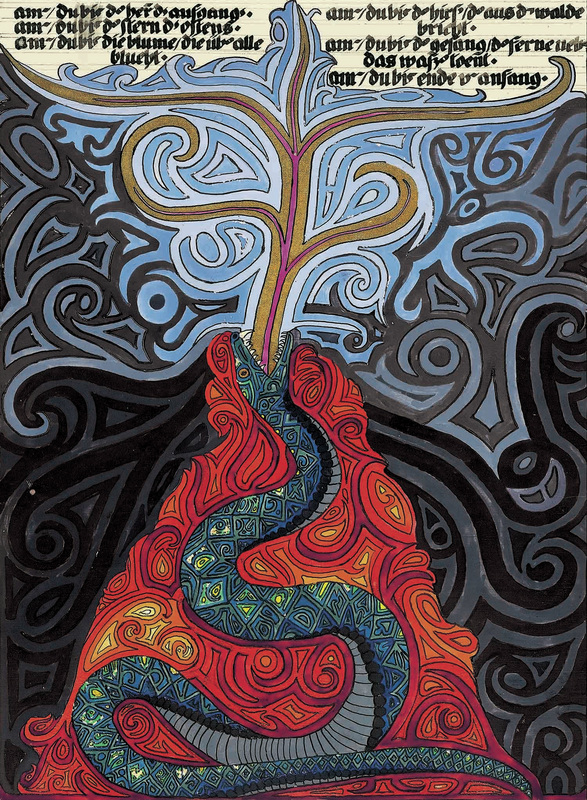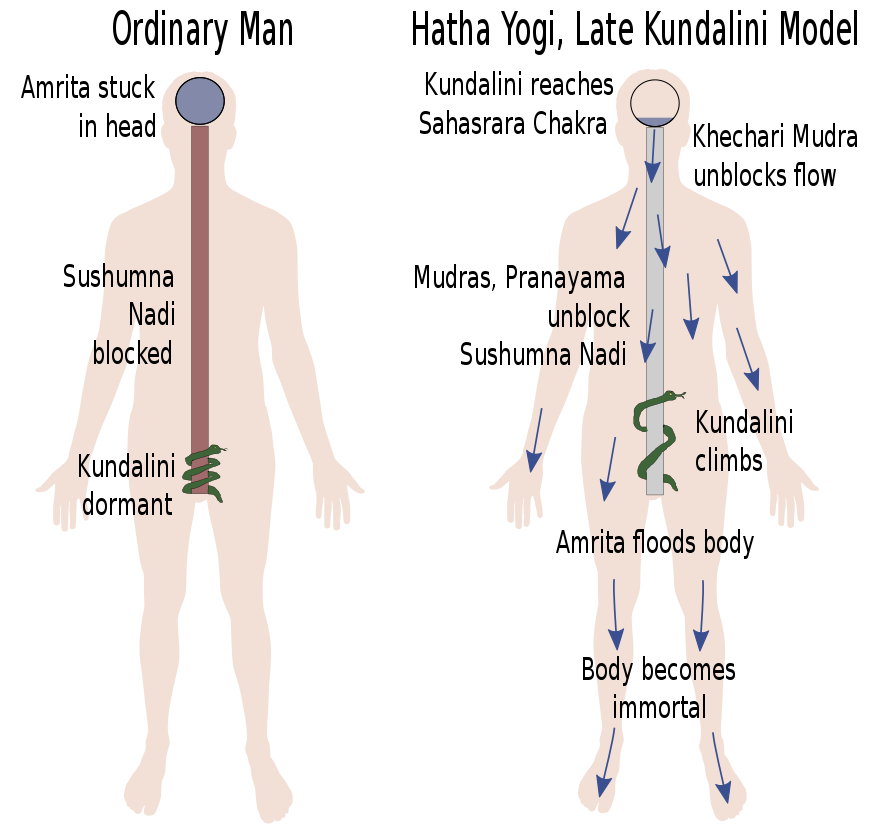 In various schools of Hinduism, the male libido is described as a coiled serpent at the base of the spine. Wholeness and self realization is not brought about by an external agency, but by directed meditation (Yoga). The coiled serpent represents libido. Libido in Latin is "lust." Sigmund Freud took interest in libido and it's development as a boy grows up. Sexual desire is indeed a powerful force in life, related to hormones. Libido in males produces assertive, aggressive, macho life styles, while in females this energy is often controlling, selfish, possessive, maternal. These are familiar stereotypical differences in men and women. The role or hormones in men and women is much studied by secular scientists of the old creation. See: What is Libido?
Ought not libido be transformed and not eliminated in the new universe, in the coming Palingenesis? This was a life-long theme in the work of Psychologist C. G. Jung, as well as Jung's mentor Sigmund Freud. But did either discover the secret? God knows. We'll find out in due season.
Something Better for Us!


Entirely new bodies are already prepared for God's people! Ready for an Upgrade? Jesus, the First to be raised from the dead is the Author of a whole new race. He is rightly called the Second, or "Last" Adam. Original Sin, rooted in our fallen bodies, will not be allowed into heaven. A Mitzvah of fire guards the gate into New Jerusalem. The new body each follower of Christ receives at death will be like that of the resurrected Jesus! We can surely expect a grand transformation of libido to be part of what is built into our new bodies. Do we want to hang out forever with wimps, drop outs, losers, whores, loose women, scheming men. Not me. Does anyone want the original God-given distinctions and the genuine differences between men and women to be taken from us?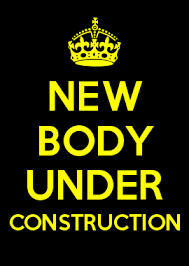 See if you agree with my thoughts on the Song of Solomon, the Tango, and Yin, Yang and the Tao linked articles in the extra credit list at the end of this article.
"For we know that if our earthly house, this tent, [Greek: skenos, a tent] is destroyed, we have [present tense] a building [Greek: oikos, a permanent building] from God, a house not made with hands, eternal in the heavens. For in this we groan, earnestly desiring to be clothed with our habitation which is from heaven, if indeed, having been clothed, we shall not be found naked. For we who are in this tent groan, being burdened, not because we want to be unclothed, but further clothed, that mortality may be swallowed up by life. Now He who has prepared us for this very thing is God, who also has given us the Spirit as a guarantee. So we are always confident, knowing that while we are at home in the body we are absent from the Lord. For we walk by faith, not by sight. We are confident, yes, well pleased rather to be absent from the body and to be present with the Lord. Therefore we make it our aim, whether present or absent, to be well pleasing to Him." (2 Corinthians 5:1-5)
The True Wisdom of God
When I came to you, brothers and sisters, I did not come proclaiming the mystery of God to you in lofty words or wisdom. For I decided to know nothing among you except Jesus Christ, and him crucified. And I came to you in weakness and in fear and in much trembling. My speech and my proclamation were not with plausible words of wisdom, but with a demonstration of the Spirit and of power, so that your faith might rest not on human wisdom but on the power of God.
Yet among the mature we do speak wisdom, though it is not a wisdom of this age or of the rulers of this age, who are doomed to perish. But we speak God's wisdom, secret and hidden, which God decreed before the ages for our glory. None of the rulers of this age understood this; for if they had, they would not have crucified the Lord of glory. But, as it is written,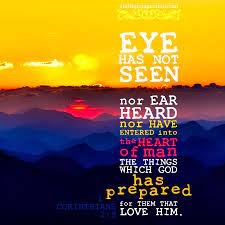 'What no eye has seen, nor ear heard,
   nor the human heart conceived,
what God has prepared for those who love him'— 
these things God has revealed to us through the Spirit;

for the Spirit searches everything, even the depths of God. 
For what human being knows what is truly human except the human spirit that is within? So also no one comprehends what is truly God's except the Spirit of God. 
Now we have received not the spirit of the world, but the Spirit that is from God, so that we may understand the gifts bestowed on us by God. And we speak of these things in words not taught by human wisdom but taught by the Spirit, interpreting spiritual things to those who are spiritual.
Those who are unspiritual do not receive the gifts of God's Spirit, for they are foolishness to them, and they are unable to understand them because they are discerned spiritually. Those who are spiritual discern all things, and they are themselves subject to no one else's scrutiny. 

'For who has known the mind of the Lord
   so as to instruct him?'

But we have the mind of Christ." (1 Corinthians 2)

A Solid Building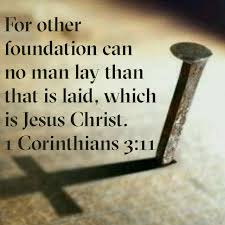 "For we are God's fellow workers (synergos); you are God's field, you are God's building (oikodomē) According to the grace of God which was given to me, as a wise master builder I have laid the foundation, and another builds on it. But let each one take heed how he builds on it. For no other foundation can anyone lay than that which is laid, which is Jesus Christ.  

Now if anyone builds on this foundation with gold, silver, precious stones, wood, hay, straw, each one's work will become clear (phaneros); for the Day will declare it, because it will be revealed (apokalyptō)by fire; and the fire will test each one's work, of what sort it is.  

If anyone's work which he has built on it endures, he will receive a reward. If anyone's work is burned, he will suffer loss; but he himself will be saved, yet so as through fire. 

Do you not know that you are the temple of God and that the Spirit of God dwells in you? If anyone defiles the temple of God, God will destroy him. For the temple of God is holy, which temple you are. 

Let no one deceive himself. If anyone among you seems to be wise in this age, let him become a fool that he may become wise.  

For the wisdom of this world is foolishness with God. For it is written, "He catches the wise in their own craftiness"; and again, "The Lord knows the thoughts of the wise, that they are futile." 

Therefore let no one boast in men. For all things are yours: whether Paul or Apollos or Cephas, or the world or life or death, or things present or things to come—all are yours. And you are Christ's, and Christ is God's." (1 Corinthians 3:9-23)


How can we do anything to help God out? Jesus has already solved--once and for all--our estrangement from God.

Furthermore, the victory of Jesus over sin and death has elevated Jesus to the place of highest authority and power.

He does not need our help to complete the restoration of all things.

We only get in the way when we try to help!

But He will use us if we are available!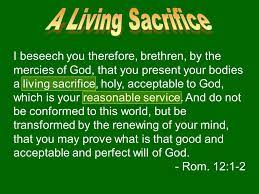 Extra Credit

Music for today 

A Glorious Church

I Sing the Mighty Power of God

Jesus, The Light of the World

Pachelbel: Canon in D



Lambert's Main Library 
Email is welcome: Lambert Dolphin
Archive for Newsletters
Library Annex (900+ new articles since 2018)  
Help Thyself. No Charge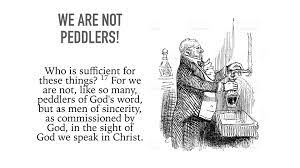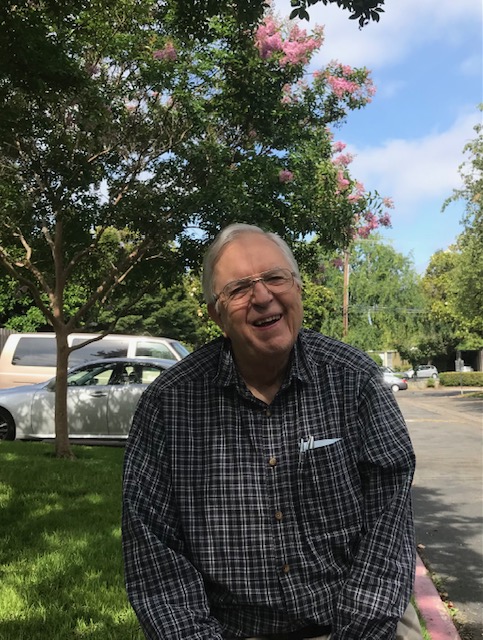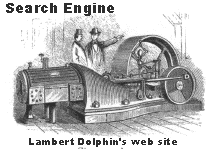 October 16, 2021
July 8, 2022
October 2, 2022
July 13, 2023.