Newsletters

from

Lambert Dolphin


Jonathan Mcfadyen, LTD, Matt Hobbs, Chris Gonzales. August 2004. Yosemite
New Newsletters 2017-2020
http://www.ldolphin.org/nde.html
Old Newsletters
---
---
Contributions
A wonderful Arab tour guide in Israel back in 2001 said to our group,
"You all know that money is a root of all evil and that money causes much suffering. I want to help you. Just give me your money and I will suffer for you."
My ancient newsletters and my dozen recent new newsletters are all to be found stored in my dusty old library above. Help thyself. Free of course. I answer email myself and value making new friends and affirming invaluable older friendships. Though I am living embedded in Silicon Valley, as far as my outer man is concerned, my income here is low and the cost of living here is astronomical. I am still paying down medical bills from my 2017 sojourn at El Camino Hospital in nearby Mountain View. Therefore your support keeps me functional in this short, mortal coil.
"The outer man perishes but the inner man is renewed day by day."
For a tax deductible receipt, donations must be made via check. Mail a check, payable to Blue Letter Bible, to:

        The Sowing Circle
        Attn: Lambert Dolphin Ministries
        29 Rancho Circle
        Lake Forest, CA 92630-8324

Please put Lambert Dolphin Ministries or "LDM" in the Memo field of the check.

Thank you again for your loyal-love, prayers, and financial support.
Your gifts may be sent to me through PayPal Donate Button below.

---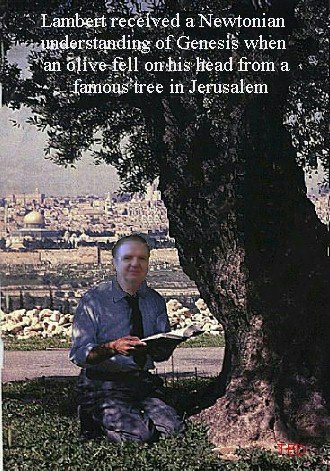 Courtesy of Ted WiseWeb Site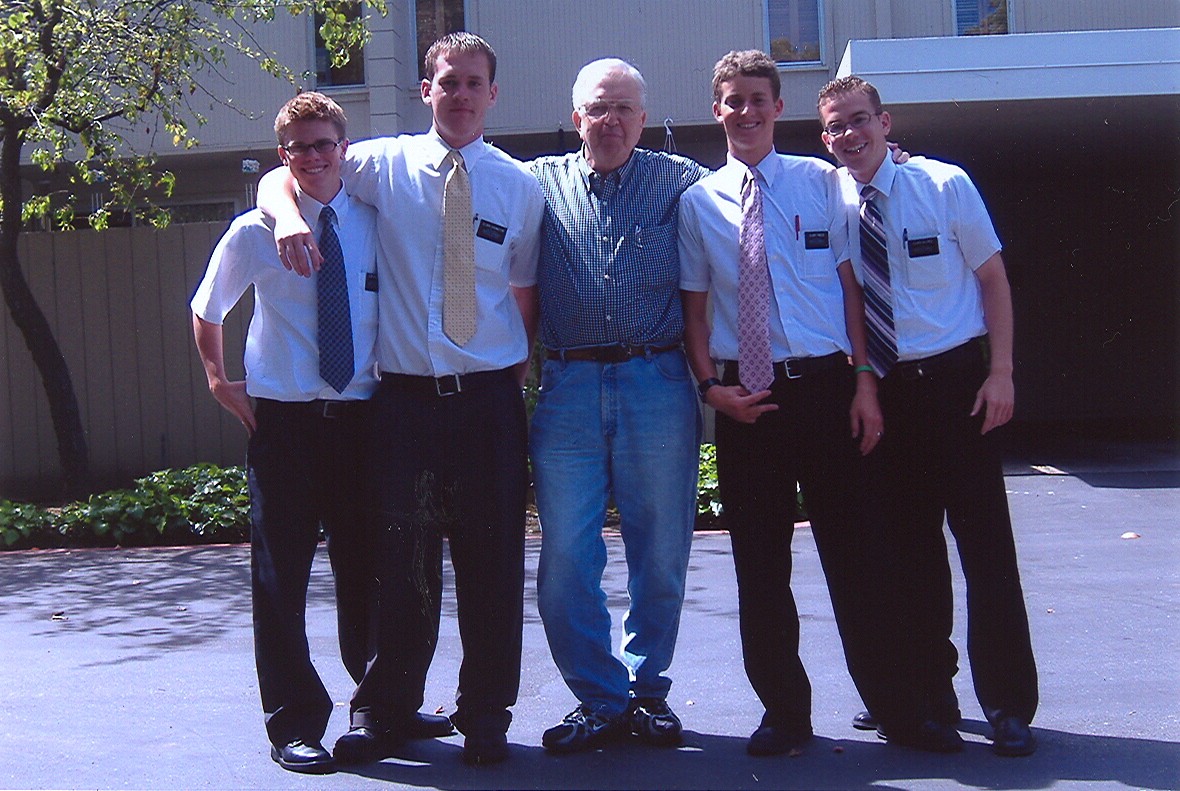 Decrepit old man being supported by Four Mormon Missionary Friends, May 2006
---
Email: lambert@ldolphin.org
Updated October 2011. September 2018. December 16, 2018. January 11, 2020. April 6, 2020. June 15, 2020. June 27, 2020.. July 30, 2020.
October 20, 2020. October 29, 2020. November 14, 2020. December 3, 2020. December 7, 2020. December 11, 2020. December 20, 2020. January 16, 2021. April 7, 2021. October 3, 2022.