Symptoms of a Huge Meltdown

Holiness is not Optional for Christians

"...you must be holy, for I am holy, says the Lord." (1 Peter 1:16)
Chapters 4 and 5 in the New Testament letter to the Ephesians presents a powerful discourse on sex, love, family values, and marriage. These Chapters are authoritative, and ignored at our own peril. Most people who come to know Jesus were influenced by a church, but my church or your church may have glossed over this subject, perhaps for fear of driving some people away! Growing up, we also all inherit the values of parents, teachers, elders, as well as by our peers. (The weight of peer influence on us only increases when elders set bad examples.) There is one God-given reference in society to point a clear path to holistic truth. That authoritative body is supposed to be "the church." The apparent (visible) church's influence waxes and wanes over time. She is at an all time low in America right now. Many churches admit that perhaps only 10% of their members actually know Jesus Christ personally. But a newborn Christian tends to believe that fellow churchgoers accurately reflect the character of the Lord Jesus which may be way off base. God is poorly represented down here by many of us who claim to be insiders! In spite of the shifting currents of society, Jesus is building a glorious church whose members are true believers who know Jesus--from Pentecost AD 30 until now.

In others words, the surrounding pagan culture today influences how most professing Christians behave sexually--not the clear guidelines of the Bible! The Apostle makes crystal clearall that only the married are to be sexually active, and then only with one another. Living make-believe, pretend-like marriages is further plain hypocrisy! Single men and women aren't the only hypocrites in society. Grown ups are also. Being legally "married" is no excuse! Single guys in today's world are expected by their peers to be sexually active, if only by masturbating regularly starting at puberty. (For instance, most Psychologists today consider M to unavoidable, normal, healthy and even desirable. This flies in the face of the teachings of both Old and New Testaments.) In actuality, God endorses sexual expression only in heterosexual marriage. Marriage as an institution invented by God is suppose to reflect the very nature and character of our Creator! He made us in His own image!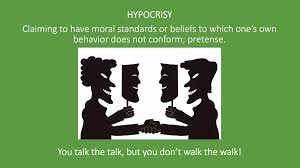 Ephesians 4-5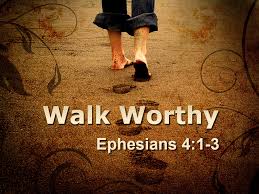 I therefore, the prisoner of the Lord, beseech you to walk worthy of the calling with which you were called, with all lowliness and gentleness, with longsuffering, bearing with one another in love, endeavoring to keep the unity of the Spirit in the bond of peace. There is one body and one Spirit, just as you were called in one hope of your calling; one Lord, one faith, one baptism; one God and Father of all, who is above all, and through all, and in you all.

But to each one of us grace was given according to the measure of Christ's gift. Therefore He says:

"When He ascended on high,
He led captivity captive,
And gave gifts to men."

(Now this, "He ascended"—what does it mean but that He also first descended into the lower parts of the earth? He who descended is also the One who ascended far above all the heavens, that He might fill all things.)

And He Himself gave some to be apostles, some prophets, some evangelists, and some pastors and teachers, for the equipping of the saints for the work of ministry, for the edifying of the body of Christ, till we all come to the unity of the faith and of the knowledge of the Son of God, to a perfect man, to the measure of the stature of the fullness of Christ; that we should no longer be children, tossed to and fro and carried about with every wind of doctrine, by the trickery of men, in the cunning craftiness of deceitful plotting, but, speaking the truth in love, may grow up in all things into Him who is the head—Christ— from whom the whole body, joined and knit together by what every joint supplies, according to the effective working by which every part does its share, causes growth of the body for the edifying of itself in love.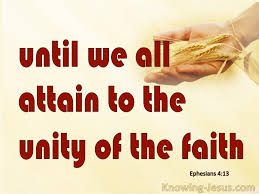 4:17. This I say, therefore, and testify in the Lord, that you should no longer walk as the rest of the Gentiles walk, in the futility of their mind, having their understanding darkened, being alienated from the life of God, because of the ignorance that is in them, because of the blindness of their heart; who, being past feeling, have given themselves over to lewdness, to work all uncleanness with greediness.

But you have not so learned Christ, if indeed you have heard Him and have been taught by Him, as the truth is in Jesus: that you put off, concerning your former conduct, the old man which grows corrupt according to the deceitful lusts, and be renewed in the spirit of your mind, and that you put on the new man which was created according to God, in true righteousness and holiness.

4:25. Therefore, putting away lying, "Let each one of you speak truth with his neighbor," for we are members of one another. "Be angry, and do not sin": do not let the sun go down on your wrath, nor give place to the devil. Let him who stole steal no longer, but rather let him labor, working with his hands what is good, that he may have something to give him who has need. Let no corrupt word proceed out of your mouth, but what is good for necessary edification, that it may impart grace to the hearers. And do not grieve the Holy Spirit of God, by whom you were sealed for the day of redemption. Let all bitterness, wrath, anger, clamor, and evil speaking be put away from you, with all malice. And be kind to one another, tenderhearted, forgiving one another, even as God in Christ forgave you.

5:1. Therefore be imitators of God as dear children. And walk in love, as Christ also has loved us and given Himself for us, an offering and a sacrifice to God for a sweet-smelling aroma.

But fornication (porneia) and all uncleanness (akatharsia) or covetousness (pleonexia), let it not even be named among you, as is fitting for saints; neither filthiness, nor foolish talking, nor coarse jesting, which are not fitting, but rather giving of thanks. For this you know, that no fornicator, unclean person, nor covetous man, who is an idolater, has any inheritance in the kingdom of Christ and God. Let no one deceive you with empty words, for because of these things the wrath of God comes upon the sons of disobedience. Therefore do not be partakers with them.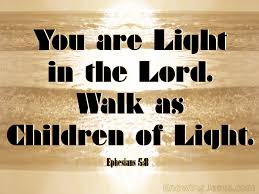 5:8. For you were once darkness (skotos), but now you are light in the Lord. Walk as children of light (for the fruit of the Spirit is in all goodness, righteousness, and truth), finding out what is acceptable to the Lord. And have no fellowship (sunkoinōneō) with the unfruitful works of darkness, but rather expose them. For it is shameful even to speak of those things which are done by them in secret. But all things that are exposed are made manifest by the light, for whatever makes manifest is light. Therefore He says:

"Awake, you who sleep,
Arise from the dead,
And Christ will give you light."

5:15. See then that you walk circumspectly (akribōs), not as fools but as wise, redeeming (exagorazō) the time, because the days are evil.
Therefore do not be unwise, but understand what the will of the Lord is. And do not be drunk with wine, in which is dissipation; but be filled with the Spirit, speaking to one another in psalms and hymns and spiritual songs, singing and making melody in your heart to the Lord, giving thanks always for all things to God the Father in the name of our Lord Jesus Christ, submitting to one another in the fear of God.

Verses 22-25 are about conventional marriage between a man and a woman.

5:22.Wives, submit to your own husbands, as to the Lord. For the husband is head of the wife, as also Christ is head of the church; and He is the Savior of the body. Therefore, just as the church is subject to Christ, so let the wives be to their own husbands in everything.

5:25. Husbands, love your wives, just as Christ also loved the church and gave Himself for her, that He might sanctify and cleanse her with the washing of water by the word, that He might present her to Himself a glorious church, not having spot or wrinkle or any such thing, but that she should be holy and without blemish. So husbands ought to love their own wives as their own bodies; he who loves his wife loves himself. For no one ever hated his own flesh, but nourishes and cherishes it,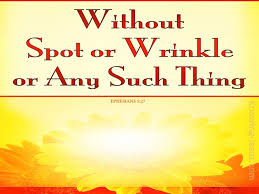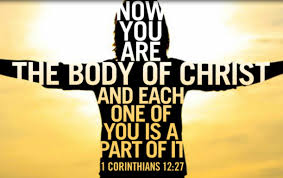 ...just as the Lord does the church. For we are members of His body, of His flesh and of His bones. "For this reason a man shall leave his father and mother and be joined to his wife, and the two shall become one flesh." 

The subject shifts here to the figure of Christ and His church. Rather than marrying one woman and having biological children, Jesus will take a gentile bride consisting of men, women, children of all ages and from every background. Obviously there will be no need for physical sex, but there will be no lack of intimacy and true love in New Jerusalem.

5:32. This is a great mystery, but I speak concerning Christ and the church. 
Nevertheless let each one of you in particular so love his own wife as himself, and let the wife see that she respects her husband.

Hook-up Culture
"Hookup culture dominates the lives of college students today. Most students spend hours agonizing over their hopes for Friday night and, later, dissecting the evenings' successes or failures, often wishing that the social contract of the hookup would allow them to ask for more out of sexual intimacy. The pressure to participate comes from all directions -- from peers, the media, and even parents. But how do these expectations affect students themselves? And why aren't parents and universities helping students make better-informed decisions about sex and relationships?" (The End of Sex, by Donna Freitas)
A Pure Relationship with Jesus Means No Fap
Some men think they are still virgins because they have never had actual sexual intercourse with a woman or never masturbated. Yet masturbation is nearly universal in our society today. So also are hookups: MF, MM, FF, FM. This means traditional marriage is not considered a big deal nowadays by the majority. This has been matched by many marriages being mere shams. It is not as if the kids are in trouble with God, all of us are.
From a survey of "virgin males:"
Masturbate? Man A: I don't watch any porn. Not much of a desire to watch it either. I looked at pornographic pictures when I was 12 and got caught and never really had an urge to go back to it. Masturbation is probably three to four times a week. 

Man B: I don't watch porn anymore since I feel uneasy with the reality of porn industry. Now I masturbate about one or twice a week, to the images of a celebrity or a friend.


Man C: My habits ebb and flow. Sometimes my sex drive is higher than at other times. Typically a few times a week, often every other day. Other times, I can go a week or so without doing it. I actually didn't masturbate until I was 18. I guess I figured doing it would just make me feel worse about not having a girlfriend. Nowadays, it's an outlet for sexual frustration.
This is self-deception for sure! Celibacy is supposed to mean no-sex. How to get there is quite another matter! Only Jesus can tame a man's libido, (or a woman's). He will, if you ask. Your thought life and fantasies are a big deal to Jesus. Pure in Greek is  katharos Whence "catharsis." See Masturbation and the Bible. There is to be no "hooking up," nor sleeping around either. Jesus is holy! "Fap" is a slang word for masturbation in case you didn't know.
But also there is to be no fooling around before marriage, or after. How in the world is this possible considering the intensity and power of our biological drives, let alone living in a permissive (neo-pagan) culture? The only answer is allowing Jesus Christ (Risen from the Dead) to take over your entire life one day at a time. It's self righteous to clean up your act externally leaving your heart untouched. 
Jesus told the clergy of His day:
"Woe to you, scribes and Pharisees, hypocrites! For you cleanse the outside of the cup and dish, but inside they are full of extortion and self-indulgence. "Blind Pharisee, first cleanse the inside of the cup and dish, that the outside of them may be clean also. "Woe to you, scribes and Pharisees, hypocrites! For you are like whitewashed tombs which indeed appear beautiful outwardly, but inside are full of dead men's bones and all uncleanness. "Even so you also outwardly appear righteous to men, but inside you are full of hypocrisy and lawlessness..." (Matthew 23:26-28)

"Do not think that I came to bring peace on earth. I did not come to bring peace but a sword. "For I have come to 'set a man against his father, a daughter against her mother, and a daughter-in-law against her mother-in-law';  "and 'a man's enemies will be those of his own household.' "He who loves father or mother more than Me is not worthy of Me. And he who loves son or daughter more than Me is not worthy of Me. "And he who does not take his cross and follow after Me is not worthy of Me. "He who finds his life will lose it, and he who loses his life for My sake will find it." (Matthew 10:35-39)
Marriage between a male and female is perfectly acceptable to God--with sex, for pleasure as well as for procreation, since that is in accord with the original creation. There is no such entity known to God as marriage between two men or two women.
"Let marriage be held in honor among all, and let the marriage bed be undefiled; for God will judge the immoral and adulterous. Keep your life free from love of money, and be content with what you have; for he has said, "I will never fail you nor forsake you." Hence we can confidently say, "The Lord is my helper, I will not be afraid; what can man do to me?"Remember your leaders, those who spoke to you the word of God; consider the outcome of their life, and imitate their faith.

Jesus Christ is the same yesterday and today and for ever. Let marriage be held in honor among all, and let the marriage bed be undefiled; for God will judge the immoral and adulterous. Keep your life free from love of money, and be content with what you have; for he has said, "I will never fail you nor forsake you."

Hence we can confidently say, "The Lord is my helper, I will not be afraid; what can man do to me?" Remember your leaders, those who spoke to you the word of God; consider the outcome of their life, and imitate their faith. Jesus Christ is the same yesterday and today and for ever. " (Hebrews 13:4-8)
However, we are now at the of the age of the church and God is changing everything now. We live in a very fallen world and holding only to the "form of religion" doesn't hack it.
Jesus told His disciples He would build His church and he has been going exactly that for 2000 years. There is a huge counterfeit church in the world! Sex is worshiped today as an end itself out there among the pagans. The roots of fallen Canaanite sexuality connect to some very evil spirit-beings (fallen angels). We get more than we bargained for when we forsake God for false loves and for false-hearted lovers. Naturally most professing Christians say they march to the beat of a different drummer, but this may only be for the sake of preserving one's public image. 
Romans Chapter One, which describes the downhill slide of any nation, was not written to describe how a given person becomes a homosexual but how an entire nation decays at all levels from top to bottom--that is, when God drops out of view. Today marriage is no longer held in high esteem by a majority while all manner of destructive life styles are emulated. Yes, there is a core of godly men, women, and young people hanging in there. Most in this group are eagerly awaiting for the appearing of Jesus. An observer friend from Australia wrote recently that his country may have only a 1% minority who currently know Jesus. He was willing to suppose that the believing remnant in America might number 10%.
Abraham was called "the friend of God," but otherwise this expression is not found in the Old Testament. At the Last Supper Jesus elevated his eleven disciples from "servants" to "friends." (John 15:13) The relationship between God the Father and God the Son is frequently referenced throughout the New Testament. But the most common metaphor for our relationship with God is that of husband and wife--Bridegroom and Bride.  Throughout the Old Testament the nation of Israel is described as the wife of Jehovah. The marriage contract between God and Israel was drawn up at Mt. Sinai, but after hundreds years of spiritual adultery God was forced to divorce his wife under the terms of the Old Covenant. Heartbroken, God found a way to take His wife back, remarry her, and restore her fully under the New Covenant (Jeremiah 31:31ff).
Sexuality and Wholeness Papers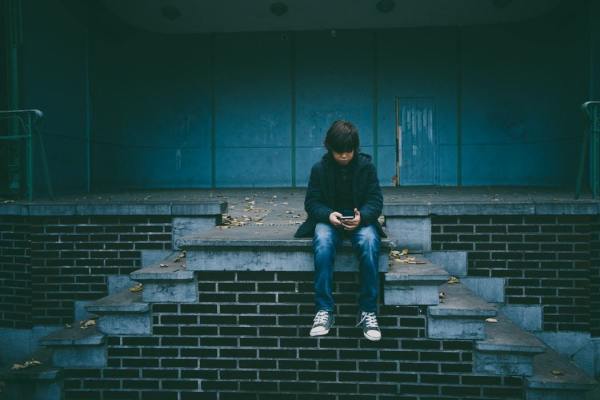 Most teenagers say they viewed porn by age 13, survey finds
Nearly three out of every four teenagers have viewed pornography at some point in their lives, with more than half first seeing sexually explicit material by age 13, according to a new study. 
Common Sense Media, which describes itself as "the nation's leading nonprofit organization dedicated to improving the lives of all kids and families by providing the trustworthy information, education, and independent voice they need to thrive in the 21st century," released a report Tuesday titled "Teens and Pornography."
The report is based on responses to an online survey of 1,358 teenagers between the ages of 13 and 17. The survey was conducted by Benenson Strategy Group from Sep. 12–21, 2022.
Most of those surveyed (54%) said they had first seen pornography online at age 13 or younger.
Fifteen percent reported first viewing pornography online at age 10 or younger, while 73% of teens overall admitted to viewing porn at some point during their teenage years.
Within the sample surveyed, a plurality of teens first saw pornography between the ages of 11 and 13 (39%), while smaller shares first viewed porn between the ages of 14 and 15 (17%) and 16 and 17 (3%).
"Engaging with pornography has been a part of many teens' exploration of sex, but the unfettered access to pornographic content online has stoked concern, leaving parents wondering how to approach the topic with their kids," Common Sense Media Founder and CEO James Steyer said in a statement Tuesday. 
"But this research confirms that it's time for parents to have conversations with teens about pornography, the same way we talk about safe sex and drug use, to help them build better knowledge and healthier attitudes about sex."
The survey also asked teens whether they viewed pornography intentionally or accidentally. Fifteen percent of respondents came across online pornography "on purpose," suggesting they sought out the material, while 29% said they viewed it "accidentally."
Another 29% consumed pornography both "on purpose" and "accidentally."
These figures suggest that 44% of teens have viewed pornography "on purpose" at least once, while a majority (58%) have "accidentally" looked at pornography on at least one occasion.
Roughly equal shares of heterosexual boys who do not identify as trans (75%) and heterosexual girls who do not identify as trans (70%), said that they had seen online porn. However, a majority of these boys (52%) asserted that their consumption of pornography was deliberate, while 36% of girls said the same.
Among the 71% of teens who have intentionally watched pornography within the past week, 59% told pollsters that they viewed the material at least once a week or more, while 41% stated that they watched it less than once a week.
When asked if they had viewed pornography in the past week, the overwhelming majority of LGBT-identified teens (77%), heterosexual boys (76%) and teenagers between the ages of 13 and 14 (75%) answered in the affirmative.
Inquiring about respondents' feelings toward pornography, the survey asked teens whether they agreed with a statement proclaiming that "I believe watching online porn is wrong." Forty-one percent agreed with the statement, while 38% disagreed with it.
Two-thirds of the teenagers (67%) who have ever viewed pornography reported feeling "OK about the amount of online porn I view," while 25% thought they "should watch less online porn than I do." Nine percent expressed a desire to "watch more online porn than I do."
Half of the teens (50%) reported feeling "guilty or ashamed" after watching porn, including 41% of those who feel content with the amount of porn they consume and 36% of those who wish they could watch more of it.
Seventy-nine percent of teens who have ever viewed pornography cited learning about "how to have sex" and "human bodies and anatomy" as reasons for consuming the material.
Other common lessons learned from consuming porn include discovering "what types of sexual behaviors are likely to feel pleasurable to me" (73%), "what types of sexual behaviors are likely to feel pleasurable to a sexual partner" (73%), "what types of partners I find attractive" (72%) and "what sexual behaviors I am interested in trying" (72%).
While the report illustrates the common use of online pornography among teens, the sexually explicit material came in as the fourth-most frequent method for learning about sex.
Nearly half (47%) of teens identified a "parent, caregiver, or other trusted adult" as a source of knowledge about sex, 41% said their friends taught them about sex, 32% pointed to sex education in school and 27% listed pornography.
Supreet Mann, the research manager at Common Sense Media who co-authored the report, expressed hope that the data "will push national, local, and family conversations about pornography past assumptions about what we think teens are doing to a fact-based foundation that actually depicts teens' experiences." 
"In doing so, the parents, educators, and providers in children's lives can better meet their needs," Mann said. 

New Morality or Ancient Foolishness?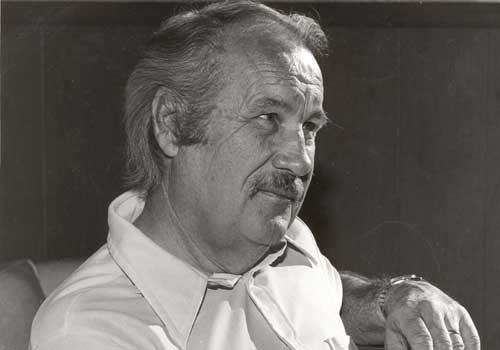 About fifty years ago my mentor and pastor, the late Ray Stedman, taught through Paul's New Testament letter to the church at Ephesus. What is very striking today in 2023 is how far downhill our American culture has since slid in the direction of chaos and confusion! If the scientific theory of evolution were true, we'd expect to see life on earth improving and civilization advancing to the benefit of us all! The opposite has happened.
Here are some of Ray's insights from yesteryear.
One of the burning issues of our day is sexual morality. A college coach in a Christian school told me not long ago of a young man in his school who said, "I'll follow the school rules in almost everything, but nobody is going to tell me what to do with my sex life." Once that kind of an attitude would have been an exception, but today it is almost universal. Even churches today are advocating what is called the "New Morality," the idea that what formerly was regarded as misconduct be tolerated, and even, in some cases, be directly approved of by religious authorities.
Yet is it rather deeply significant that exactly the same problem arose in the 1st century in the midst of strikingly similar conditions to those which prevail today. Listen to this familiar passage from Romans 1, a 1st century description of life in the Roman Empire:
For this reason God gave them up to dishonorable passions. Their women exchanged natural relations for unnatural, and the men likewise gave up natural relations with women and were consumed with passion for one another, men committing shameless acts with men and receiving in their own persons the due penalty for their error.

And since they did not see fit to acknowledge God, God gave them up to a base mind and to improper conduct. They were filled with all manner of wickedness, evil, covetousness, malice. Full of envy, murder, strife, deceit, malignity, they are gossips, slanderers, haters of God, insolent, haughty, boastful, inventors of evil, disobedient to parents, foolish, faithless, heartless, ruthless. Though they know God's decree that those who do such things deserve to die, they not only do them but approve those who practice them. (Romans 1:26-32 RSV)
That sounds up-to-date doesn't it? That could have been written in this decade of the 20th century. It is as up-to-date as tomorrow morning's newspaper. In the face of that fact I should like to ask, "Where is all our vaunted progress in twenty centuries?" If this 1st century document can so accurately describe what 20th century life is like, then where is the progress we say we have been making? What becomes of the claim that proper education will cure conditions like this? Why is it that after two thousand years of research, and of growing human knowledge, these conditions are as rampant as they ever were? And not only rampant among the poor and the uneducated, the so called lower classes, but equally rampant among the cultured, the privileged and the highly educated today. With those questions ringing in our ears, let us come to Paul's treatment of this theme in Ephesians 5 -- the problem of sexual morality. I shall read the whole passage that we may compare it with the description I have just read from Romans 1, and see how totally diametric the Christian position is:
But immorality and all impurity or covetousness must not even be named among you, as is fitting among saints. Let there be no filthiness, nor silly talk, nor levity, which are not fitting; but instead let there be thanksgiving. Be sure of this, that no immoral or impure man, or one who is covetous (that is an idolater), has any inheritance in the kingdom of Christ and of God. Let no one deceive you with empty words, for it is because of these things that the wrath of God comes upon the sons of disobedience. Therefore do not associate with them, for once you were darkness, but now you are light in the Lord; walk as children of light (for the fruit of light is found in all that is good and right and true), and try to learn what is pleasing to the Lord. Take no part in the unfruitful works of darkness, but instead expose them. For it is a shame even to speak of the things that they do in secret; but when anything is exposed by the light it becomes visible, for anything that becomes visible is light [or, rather, "anything that makes visible is light"].

Therefore it is said,
  "Awake, O sleeper, and arise from the dead,
  and Christ shall give you light." (Ephesians 5:3-14 RSV)
The apostle is here declaring the absolute incompatibility of sexual looseness with the Christian faith. The two cannot mix. There is no mincing of words in this passage. Here we have the truth as it is in Jesus, i.e., the reality of things as they are. This is an enlargement by the apostle on the teachings of the Lord Jesus himself. Remember that, in the Sermon on the Mount, Jesus taught that adultery and fornication were evil. Even the eye that is attracted or the hand that is involved should be cut off (in a figurative sense), lest it lead us into evil. Even the thought, he says, that leads to these activities, is wrong. Paul is simply enlarging upon this teaching of our Lord. God's intention for man is either marriage, with complete faithfulness to the partner, or total abstinence from sex. The Bible allows no deviation from this. It makes it clear that this is the Christian position: Nothing less; nothing more.
Now here Paul shows why this must be so. This is one of the most helpful passages in all the Bible to enable us to get our bearings amidst the confused and muddled thinking that exists today in this area of sexual morality. Here the apostle gives us five illuminating and consistently logical reasons why sexual looseness is wholly incompatible with a Christian profession. We shall examine them one by one. I shall not try to cover them all in one message, but let us make a beginning. The first of these reasons is given to us in Verse 3.
But immorality and all impurity or covetousness must not even be named among you, as is fitting among saints. (Ephesians 5:3 RSV)
Here he is saying that sexual looseness is incompatible with Christianity because it is defiling and debasing of humanity. Look at the terms he uses to define what we have called, in general, sexual looseness: Immorality, that is the most common and widest term in the Bible for any kind of sexual misbehavior. It is the most frequently used term for sex misconduct. Impurity is literally "uncleanness," and refers to anything that is rotten, or filthy, or obscene. "All impurity," he says. The word covetousness we frequently take to refer to greed about money, but here it refers to greed for another's body. Perhaps the better translation would be passion or lust. It is explained in that connection in Verse 5 where he refers to "one who is covetous (that is an idolater)." One who makes an idol of another person's body, that is the idea. All this we shall lump together under the term, "sexual looseness." You will notice that these things are forbidden to be even named among saints. It is not only the acts themselves which are prohibited, but even to talk about them.
All these terms, of course, refer to sex outside of marriage. There is never any prohibition against discussing sex. The Bible never condemns that. It is the distortions of sex that are prohibited. We are told not to talk about or discuss them in general conversation, but we are never told not to mention or discuss sex. The twisted concept of many about Christianity is that it forbids even the discussion of sex, but anyone who has read the Bible knows that it freely and frankly discusses sex. It approaches it in the most open way, and never sanctions Victorian prudishness about it. The Bible reveals the fact that sexual powers are God-given. God likes sex. He engineered it. He designed it. The fact that our sexual drives are among the most powerful in human life is God's idea, not ours. He made us that way, therefore he has a purpose in it. The Bible faces these facts. It never treats sex as deplorable or shameful. Christianity, almost alone among all the great religions of the world, thoroughly approves of the body. It tells us that God once entered into time in a human body, a body complete with sex organs, and it finds no shame or cause for shame in that fact. The Bible makes clear that within marriage sex is beautiful, wholesome, and God-approved.
But the Bible is equally clear in its declaration that sex outside of marriage is debasing and defiling; it is harmful to our basic humanity. God's prohibitions about sex are therefore not designed to keep us from something helpful and good, but to make possible something helpful and good. They are to keep us from that which would prevent us from enjoying the best. Sex outside of marriage is so injurious, in fact, that, as the apostle makes clear here, even passing references to it among Christians can be inflaming and dangerous. The Christian position is exactly what the Apostle Paul says here. There must be a putting aside of even the desire to talk about the sordid, lurid details of these wrong acts.
Now this statement was made in a day when sexual looseness was even more widely tolerated and accepted than it is today. In this very city of Ephesus, to which this letter is addressed, there was a temple to a pagan goddess, the worship of whom was made possible by a multitude of young priests and priestesses who gave their bodies to whoever could pay the price, as an act of worship. The whole city accepted sexual intercourse as an act of worship and regarded it as normal and proper, even religious -- a sign of dedication. That was going on in this city of Ephesus. That is how tolerantly they looked upon these things. Yet to these Christians, living in such surroundings, the apostle addresses this admonition:
Immorality and all impurity or covetousness must not even be named among you, as is fitting among saints. (Ephesians 5:3 RSV)
That charge to Christians must have seemed even more unrealistic and incapable of fulfillment to the pagans of Ephesus than it does to Americans today. But there it is. Well, why is it there? Not because, as we are often told, Christianity is negative and prudish. It is never that. The whole of Scripture is written for the welfare of man. God's whole purpose in telling us the truth is that we might fully enter into life. Jesus, said, "I am come that they might have life, and have it more abundantly," (John 10:10 KJV). We have already seen that Christianity is not negative about sex.
Well, then, why is this passage here? It is because, as Paul says, the absence of this kind of activity and of this kind of talk among Christians is fitting among saints. The word he chooses is a word that means "becoming," "wholesome," "attractive," "refreshing." Who of us has not had the experience of being exposed, either deliberately or involuntarily, to something filthy, obscene, or improper in sexual matters, and coming from that experience feeling dirty and unclean. What a refreshing thing it has been to come into a company of people who talk about wholesome matters. Their time and talk is filled with that which is wholesome, healthy, and refreshing. Now that is what the apostle means. By implication, of course, to indulge in improper talk is unwholesome, unfitting, uglifying, debasing, defiling.
That is an idea that is being directly challenged in our day. We are being told today that all sex is beautiful and natural, that it is in the same class as any of our bodily desires or urges, and, therefore, we should feel free to satisfy it as openly as we do any other of our bodily needs, without shame or apology. We are subjected to a constant barrage of propaganda which links sex acts with the idea of wholesomeness, naturalness, frankness, youth, and vitality. Therefore, we are told, we can perform a sex act with whomever and whenever we find it mutually agreeable. The only thing wrong with it, we are being told, is if we force it in any way upon someone else. As long as it is mutually agreeable, it is right. This is the propaganda of our day.
Now this idea that sex, all sex, any sex, is natural and beautiful is a lie. It never was true. Like all powerful lies, it derives its strength from being based upon a partial truth. It is true that sex is a natural urge. It is true that sex is related to our physical body like hunger or thirst, or the need to urinate, or to sleep, or any other physical urge. But what is never said is that these other urges also require regulation and control. They are not indulged in at will, any time, any place. We don't eat in any manner that we choose. We don't sit down at the table and begin to grab with our hands and stuff food into our mouths, we learn to eat with a knife and fork that we might not be offensive. We learn to regulate our eating, and control even the way we eat as well as what we eat. We don't sleep whenever we please, even though we may be awfully sleepy. (Some of you may be controlling that instinct right at this very moment!) And even though we see many signs and pickets demanding the right to sexual freedom, we never see people picketing for the right to urinate publicly, or any time they will. We even insist that our puppies and kittens learn to do otherwise.
Therefore, just because sex is like our other natural desires, because it is nothing to be ashamed of, then, like these other natural urges, it requires regulation and restraint. And the intended regulation of sex is marriage! That is all the Bible says. Marriage is the way to regulate sex so that it is right and wholesome and beneficial. Anything else becomes a violation, not only of propriety in Christian society, but of elementary humanity as well. One thing is clearly true: Sex is obviously much more complicated than any other of our natural urges. It requires a partner, which no other urge does. And it is not only a physical union, but a psychological union as well. In fact, and this is what is so often forgotten, it is the psychological union which is the more important of the two.
All you need do to prove that is to sit in a marriage counseling room and listen to the dreary stories, repeated endlessly, of married couples who experience physical union but have never known what it means to enter into psychological union in sex. Their lives are empty and barren as a result. Sex is a complicated process, intended to be a total union of two beings, and only in marriage is such a total union possible. It is not merely a physical union; it is primarily a psychological union. It is the giving of two people to each other totally, body, soul and spirit, with all their possessions, their name, everything they own. Only in marriage is that kind of a union possible. C. S. Lewis says something very helpful along this line:
The monstrosity of sexual intercourse outside of marriage is that those who indulge in it are trying to isolate one kind of union (the physical) from all the other kinds of union which were intended to go along with it and make up the total union. The Christian attitude does not mean that there is anything wrong about sexual pleasure, any more than about the pleasure of eating. It means that you must not isolate that pleasure and try to get it by itself any more than you ought to try to get the pleasures of taste without swallowing and digesting, by chewing things and spitting them out again.
C. S. Lewis goes on to point out that, today, our sexual instincts are horribly inflamed and distorted, even in the best of people, because of the age in which we live, and the generations of sexual distortion to which we have been exposed. Suppose we treated our other urges as we do the sex urge. Imagine a country, he says, where you could fill a theater by bringing a covered plate onto the stage and slowly lifting the cover to let all see, before the lights suddenly go out, a lamb chop or a bit of bacon. Imagine the whole audience titillated by this sight of a bit of food exposed to them. Would you not think that there was something terribly wrong with their appetite for food, that it had become awfully distorted? There is nothing to be ashamed of in enjoying food, but there is everything to be ashamed of if food is your main interest in life, and you spend your time looking at food pictures in magazines and smacking your lips and drooling over every page.
The apostle has more to say about this inflaming character of sexual evil in the next verse. But, before we leave the point he makes here, that all sex outside of marriage is debasing and defiling, look at a further argument suggested in this verse: Note that Verse 3 is a continuation of the thought of Verse 2. It begins with a conjunction but, and is really part of the same sentence. His complete thought demands they be read together:
And walk in love, as Christ loved us and gave himself up for us, a fragrant offering and sacrifice to God. But immorality and all impurity or covetousness must not even be named among you, (Ephesians 5:2-3a RSV)
That adversative conjunction, but, puts everything in Verse 3 in contrast to Verse 2. What the apostle is saying is that any sexual looseness is a violation of love. You cannot truly love another and practice sex with him or her outside of marriage. It is impossible; they are mutually contradictory.
Now, that directly contravenes one of the major contentions of the New Morality cult of our day. They say that sex relations are justified as long as love is present, that true love makes everything right. This is heard on every side today. But, Paul says, that is impossible. If anyone really loves another, he would never practice sex outside of marriage. To do so would injure the other because sex outside of marriage is incomplete, abortive, fulfilling, injurious. Therefore, you cannot combine the two. There is no such thing as sexual relations outside of marriage done in love.
Dr. Henry Brandt says, "Becoming involved sexually short-circuits the judgment, and one of the most important decisions of your life -- whom you will marry -- is made under pressure of disappointment, one-sided affection, or over-involvement." Every psychologist, psychiatrist, or marriage counselor has heard endless stories of what has happened when young people, refusing to believe this, think that because the first two or three acts were so wonderful, and felt so great, nothing is happening, nothing is wrong, and they go on to end up in the inevitable sequence of injured feelings, over-involvement, frustration, and, often times, impotence in sexual matters. It is easy for a boy to tell a girl that he loves her. But if that is not accompanied by a desire to do her no harm, and a willingness to exercise self-restraint till the proper conditions are obtained, then he is simply deceiving himself and her. He doesn't love her. He loves himself, and he wants her to satisfy his own desires. That is why sex outside of marriage is, as the apostle makes clear, totally incompatible with Christian love. True love is concerned about another's welfare and desires no harm in any way to the other individual. Therefore, sexual looseness and love are irreconcilable.
Sometimes we hear that it is necessary to experiment with sex before marriage in order to see whether or not marriage will work. This is another common argument of our day. But again this is a lie. It mistakes the physical union of sex as the primary thing in marriage which, as we have already seen, is not the case. Physical union is not the most important thing about marriage by any means. Second, it is impossible to test marriage that way because the essential conditions that make up marriage are not there. Therefore, it is impossible to tell whether or not marriage will work by sexual union before marriage. It doesn't prove anything. It is beside the point. As someone has well pointed out, it is like trying to test a parachute by jumping off a 30-foot building. That simply isn't enough room for the parachute to operate. The only way to test a parachute is to go up and jump out of an airplane. And the only way to test the proper function of sex is to be married. The apostle goes on to point out another reason for the incompatibility of sexual looseness and Christianity.
Let there be no filthiness, nor silly talk, nor levity, which are not fitting; but instead let there be thanksgiving. (Ephesians 5:4 RSV)
That is, sexual looseness is incompatible with Christian faith because even the talk that leads to sexual looseness is inconsistent and pointless. He says, it is not fitting. In Verse 3 he had said, "These things must not be named among you, as is fitting among saints." Here in Verse 4 he says, "These things are not fitting." But this is a different word than the one in Verse 3. The first word meant something that was a disgrace, a defiling thing, as we have already seen. This word means something that is not consistent, inappropriate, wasteful, pointless. In other words, the apostle is essentially asking the question, What do Christians gain by this kind of an exposure? What can you expect to gain by reading sexy literature or by attending lurid movies or discussing sexual perversions or indulging in dirty stories or double-meaning jokes? What can you get out of that? His answer is, "Nothing. It is pointless, wasted. You learn nothing of value from such kind of talk."
Here again this contradicts one of the common arguments of our day. We are being told that if we don't explore these distortions of sex, if we don't attend sexy movies, if we don't understand what people are doing and why they do it, we cannot properly defend against these. We cannot understand what sex is, and, therefore, we cannot defend against these abuses. We must expose ourselves, we are told. We must learn how the world thinks. We must share its views in some degree, in order to understand, and even to help. But the apostle directly challenges that. He says it is not true. Those things are "not fitting." They are not appropriate. They are pointless. They are a waste of time. You do not learn how to avoid sexual looseness by talking about it, or by joking about it, and laughing about it, and exposing yourself. He says this is a dead end street. It is wasted time and effort. You never learn the true nature of sex by studying its perversions or its distortions. You learn the true nature of sex from the revelation of God. There we see what sex was intended to be. That is where we learn the truth, the truth as it is in Jesus. Someone has well said, "Virtue, even attempted virtue, brings light, but indulgence brings fog." The truth of this is amply manifest by the times in which we live.
When we indulge in this kind of talk or this type of activity, through movies, books, and ribald literature, then the sex drive which is designed to be channeled and kept within bounds, to make us men and women as God intended men and women to be, breaks over its boundaries, overflows its banks, and becomes a flood which inundates the whole landscape, in which we find ourselves wading continuously. Eventually sex loses its attraction and its power to attract.
What do the facts reveal? If the trouble lay in Christian prudishness, if it is true, as we are being told, that the cause of declining morals is that we have hushed up sex and no one has talked about these things, if what was needed was awareness of sexual practices and the knowledge of what was taking place in secret places in our great cities, then God knows that during the last thirty years we have had plenty of exposure. What have the results been? Well, for one, we know no more about sex now than we did thirty years ago. We do not understand true sex any more than we did then. We know no more about true sex after the Kinsey Report was published than we did before. As Paul says, these things have proved to be empty, vain, profitless. Rather than stopping these abuses, they have increased until today our cities are flooded with sexual emphases, and our own area has gained a reputation across the country as one of the centers of sexual perversion.
Here are but two of the five mighty reasons Paul gives why every type of sexual looseness is totally incompatible with Christian faith. He makes the position absolutely clear. There is no doubt left. If we take his words at face value, Christians have no choice in this matter. If any man takes another position than what the Apostle Paul takes, he is thereby declaring that he knows more about life than the apostles of our Lord knew and that Jesus Christ himself knew. The apostle's position is only the enlargement and further explanation of what the Lord himself has said. Anyone who takes a different position is challenging the authority of the Lord Jesus, the One who knew life as no other has ever known it.
Christian people, this is an important subject and we must regard it with all solemnity. We are being engulfed by a tidal wave of sexual propaganda designed to undermine the foundations of morals and Christian faith. Unless Christians are ready to take a stand in obedience to what God has said, there is nothing we can do to stem this tide.
History has shown that wherever the gospel of the grace of God has gone, and men and women have believed this gospel, then, even in the midst of the most depraved sexual practices, islands of purity have been created which have spread and touched whole cities and ultimately transformed the sexual practices of empires. This is where the power of the church lies, in the willingness of its people to obey the word of the living God
New Morality or Ancient Foolishness? Part 2
In Paul's letter to the Ephesians, we are considering the section where the apostle relates the great principles of life to the thoughts and practice of a pagan world. He tells us how to live a Christian life in the midst of a blinded, confused and sick society. You cannot read this section of Paul's letter without seeing that the world has not changed essentially since the apostle's day. Oh, I know we can send messages around the world in two seconds. We can view events that happen anywhere in our world today by means of satellite television, and we are able to put men on the moon. These seem to be impressive capabilities, but there is not one whit of difference between the moral problems we face in this 20th century and those faced in the 1st century. We confront the same issues in society that they confronted; we struggle against the same forces they struggled with, and react in exactly the same way. Human nature has not changed one bit in twenty centuries. You only need read this ancient account to see how true that is, and also, therefore, to see how up-to-date, relevant, and pertinent the Scriptures are to our own time.
It is not surprising, therefore, that we face today a crisis in sexual morality, for the world has had such crises in the past, from time to time. Paul's letter to Timothy says there will come recurrent times of stress throughout history. We have had sexual crises from place to place and from time to time in the world history before, but now we are facing one of world-wide extent. There is a great revolt going on everywhere in this matter of sex mores. Long-standing restraints are now being challenged as they never have before. Long-accepted standards of sex conduct are being overthrown.
Now, as always, the New Testament cuts through all the fog and haze and distortion, down to the basic facts. This is what makes the Bible such an exciting, marvelous book. Because it is the truth, and reveals facts as they really are, it helps us to measure and evaluate the trends, the currents, the sweeping movements of our day or any day. Here we have "the truth as it is in Jesus" (Ephesians 4:21) who is the ultimate revelation of truth, things as they really are, the foundational reality of life. In the section we are looking at, the apostle gives us five great reasons why sexual looseness is wholly incompatible with Christian faith. In our last message on this passage, we examined the first two of these reasons, suggested in Verses 3 and 4 of Ephesians 5: We saw that the word he uses to describe the fittingness of sexual misconduct suggests that all sex outside of marriage, and even all discussion of the lurid, sordid details of it, is debasing and defiling to our essential humanity. It is not that it is merely proscribed by Christian society, it goes deeper than that, it affects our basic humanity. Then, further, it is pointless and profitless. Nothing is learned from it. It does nothing to cure the problem. Despite the Kinsey Report and its attempts to explore the sexual malpractices of the American male and female, and other such quasi-serious studies, and despite the tons of sex literature that have flooded this country for the past thirty years, we know no more about what sex really is, and can do no more about sexual misconduct, that we could before all this began.
In other words, what we have tried to discover by investigating the wrong practices of sex has been pointless, just as the Apostle Paul said it would. It has not achieved anything. The problem instead grows worse. Pornography, and even serious studies of sexual distortions and deviations, are essentially a waste of time, as far as curing the problem is concerned. That is the apostle's claim, and that is what our experience has amply confirmed. That is arresting, isn't it? Men think they can diminish the problem by learned studies, but they do not. Instead we are faced with a continually increasing problem in this direction. Sexual deviations and immorality are spreading rapidly and widely in our country and in other countries of the world, and all our efforts to arrest them seem to be unavailing. Now we come to the last three of Paul's five great statements about the Christian and improper sex: The third of these is given to us in Verse 5:
Be sure of this, that no immoral or impure man, or one who is covetous (that is, an idolater), has any inheritance in the kingdom of Christ and of God. (Ephesians 5:5 RSV)
Notice that he takes up the same three categories he refers to in Verse 3 -- immorality, impurity, and covetousness. As we have seen, covetous here is not greed for money, as it is frequently in the Scriptures, but is "passion, greed for another's body, desire to possess another for exploitative use." Any man, he says, who practices immorality, impurity or body-greed -- and he puts it flatly and bluntly -- has no inheritance in the kingdom of Christ and of God! In other words, sexual looseness is incompatible with Christian faith because continuance in it reveals an unregenerate heart. Notice how he reinforces this. "Be sure of this," he says, and he goes on in the next verse, "Do not let anyone deceive you about this." You cannot be a Christian and knowingly, deliberately practice sex outside of marriage, for the one cancels out the other.
Oh, I know a Christian can do these things. God knows, the record is all too clear in this regard. Even in the Scriptures we have the account of David who, after years as a believer, as a man after God's own heart, fell into the sin of adultery and took another man's wife. We have other accounts of it in Scripture, and there are plenty of modern examples. How often the Christian world is startled and shocked by some prominent pastor or Christian leader who succumbs in this area and stumbles and falls into sexual immorality. I know this can happen. But the point the apostle is making is that no professed Christian can do this repeatedly, certainly not defiantly, or shamelessly, and really be a Christian. The true Christian, if he does fall into this kind of folly, will abhor himself and loathe his sin and will repent and turn back and forsake it. The man who defends it, and who justifies and excuses this kind of activity, or even glories in it, as some do as a mark of their personal liberty or freedom is, in the light of this statement of the Apostle Paul's, not a Christian despite all his profession, and he never has been a Christian. Let me read it again.
Be sure of this, that no immoral or impure man, or one who is covetous (that is, an isolator) has any inheritance in the kingdom of Christ and of God. (Ephesians 5:5 RSV)
That does not mean such cannot come into the kingdom of Christ. There is a passage in Paul's letter to the Corinthians that refers to sexual sins -- homosexuality, and other things that are listed there -- which goes on to say,
And such were some of you. But you were washed, you were sanctified, you were justified in the name of the Lord Jesus Christ and in the Spirit of our God. (1 Corinthians 6:11 RSV)
God's grace reaches out to those who are practicing these things, true, but the point the apostle is making here is that no man can profess to be a Christian and continue in these things, for if he does his practice denies his profession.
I know of a man, raised in a Christian family, graduate of an evangelical seminary, whose brother is a fine Bible-teaching pastor, who himself was a professed Christian for many years. Recently he startled his friends by renouncing his faith, abandoning his family, and going off with another woman. He confessed, after the matter had come to full investigation, that he had been sleeping with other women all during the time of his studies in seminary and during the years he was making a Christian profession. That activity proved, in the light of this statement of the apostle, that he never had been a Christian, that he had been deceiving his own heart as well as others. He remains as one example among many today of those pathetic, pitiful slaves of their own passions who have never been delivered from the bondage of Satan by the grace of the Lord Jesus Christ. The point the apostle makes is that a Christian can have nothing to do with sexual immorality or he disproves his claim to be a Christian. There is a fourth reason also, following immediately on this,
Let no one deceive you with empty words, for it is because of these things that the wrath of God comes upon the sons disobedience. Therefore do not associate with them, for once you were darkness, but now you are light in the Lord; walk as children of light (for the fruit of light is found in all that is good and right and true), and try to learn [or rather, in one word, "discover" or "discern] what is pleasing to the Lord. (Ephesians 5:6-10 RSV)
This argument asserts that all sexual misconduct is incompatible with Christianity because a Christian no longer has any excuse for indulging in it. He is not a child of ignorance anymore; he is not caught up in the web of deceit that is spun widely across our age; he is not self-deceived or brainwashed by the subtle propaganda that is abroad. He knows the truth about sex. That is what becoming a Christian has introduced him to. Therefore it is unthinkable that he should deliberately go back from light into darkness.
Notice again how clearly the apostle draws this picture. If a man or woman is born again by faith in Jesus Christ he has, as the apostle makes clear in this letter, been translated out of the kingdom of darkness, out of the power of Satan, and brought into the kingdom of light, into the power of God. He has been removed from helpless bondage to the deceiving, alluring propaganda of the satanic lie that has kept him helpless, and he has been brought into the power of God. This is the whole Christian gospel. If that has not happened then you have not been born again, for that is what the new birth does. Now, he says, it is unthinkable that a Christian who has been delivered from darkness and brought into light should turn his back on the light and go into the darkness; it is wholly incompatible with Christian profession.
He suggests very plainly here that a Christian knows things that a non-Christian does not know. The Christian in his confrontation with society is always to remember that he knows secrets about human life that those around him who are not Christians do not know. That is why he is expected to act differently, to think differently, and to react differently than they.
Well, what are some of the things in this particular area that the Christian knows or should know? For one, he should know that sexual misconduct will be the subject of subtle and deceitful, but very powerful, propaganda. That is why the apostle warns, "Let no man deceive you with empty words." They will certainly try! We are being assaulted today by a tremendous barrage of propaganda, all subtly designed to make us think that the standards and evaluations of sex that the world in general holds are right, proper, true, helpful, and wholesome. We can hardly realize how powerful this propaganda is. There are whole magazines in our society today openly dedicated to making improper sex look manly and sophisticated:
The Playboy philosophy is the basic outlook of many of our young people today. I do not say this in blame, I am merely stating the fact. They are under the control, in their thinking, their attitudes, and their mentality, of a subtly devious propaganda system that presents improper sex in an attractive and alluring light that makes a powerful appeal to them. One book, among many that might be mentioned, Sex And The Single Girl, assures unmarried girls that they can enjoy sex with a long line of attractive, eligible, handsome males with never a care about losing status or damaging their reputations; nothing evil is going to happen to them. This is the current philosophy about sex that is widespread in our day. It is a reflection of the most ancient lie the world knows, the lie of the tempter in the Garden who said to Adam and Eve, "You shall not die; nothing is going to happen to you. God said you would die if you sinned, but you're not going to die, nothing will happen," (Genesis 3:4). The Christian ought to know that in this area there is going to be loosed against him a specially successful and powerful barrage of propaganda. Therefore, do not let anyone deceive you with empty words.
But the Christian knows something else that the world never cares to remember, which the apostle goes on to state for us. It is particularly sexual wrong which evokes the wrath of God against the society which permits or encourages sexual misconduct. That is why he says, "for it is because of these things that the wrath of God comes upon the sons of disobedience."
This term, the wrath of God, is greatly misunderstood today. Almost invariably people think of it in terms of lightning bolts from heaven, sudden catastrophes, or a great judgment day that is coming eventually when all these things will be brought to account. Now it is not that there will not be a day of judgment, the Scripture makes that clear, but that is not what is in view here. The apostle Paul declares in his letter to the Romans that the wrath of God is going on right now. In his opening chapter to the Romans he says,
For the wrath of God is now revealed from heaven against all ungodliness and unrighteousness of men, who hold the truth in unrighteousness. (Romans 1:18 KJV)
The wrath of God is something happening now. What is it? Well, as the apostle goes on to make clear in that first chapter of Romans, it is simply God saying, "All right, if you want to have it this way, go ahead." It is God giving men up to their own passions, refusing to exercise his gracious restraint of man's evil. In other words, it is the inevitable effect of moral wrong on the individuals who indulge in it, and not only the effect upon them, but upon their children and their children's children. We live as part of a great bundle of life tied up together and what one generation does directly affects the generation that follows, and the one that follows that. To put it as plainly as I think I can put it, the wrath of God is the marginalizing of humanity, the brutalizing of our essential manliness or womanliness, and the disorientation of human personality which results.
The manifestations of it are boredom, restlessness, a sense of despair or uselessness, a sense of emptiness within, accompanied by neurotic fears and unexplainable anxieties, sudden urgings to violence or injury to others, among any other things. Man was never intended to know these things; he was never intended to live like this. It was never God's intention that we live out our days in a tempest of anxiety and neurotic reaction. These are a result of God's withdrawing, and restraint, of grace when he gives men up to their passions. In extreme forms it results in a total loss of manliness or womanliness.
As Paul makes clear in Romans 1, in the case of sexual deviants, it results in an exchange of manliness for womanliness, or womanliness for manliness. It is a result of God's giving them up, permitting them to have their way, refusing any longer to restrain the evil of man's heart, in order that man might see for himself the hideous results of human folly.
This too is why society has always sought to regulate sex, and why this present revolt against the restraints of society in this respect is the mark of a sick and dying civilization. We are being told today that sex is something private, that it is a matter which no state or institution has any right to regulate, it is a purely private matter. That again is part of the great satanic lie. God has given society the urge to regulate sex because it is society which suffers when sexual misconduct becomes widespread. Just as society regulates every other phase of its life where its best interests can be threatened, so it is right that it should regulate this. Sex is not a private matter. It never was and it cannot be. No man is an island, living unto himself. It is amazing how liberals love that philosophy when it applies to civil rights, and other things, but absolutely renounce it when it comes to the matter of sexual conduct. They say sexual matters are private and we have only ourselves to regulate. But no man can live unto himself. What each one does affects all, and, furthermore, affects the next generation, and the one after that. Humanity is one unbroken stream of life. What we do, and what we think, in private relationships is not private at all, for our influence and the attitude of our life is constantly rubbing off onto others, touching others. That is why a moral infestation, an infection like this, rapidly spreads throughout the whole fabric of human society. And that is why it is quite right that these things should be regulated, as far as regulation can be obtained, through law and ethical restraints on society.
Now, lest you think this is merely a crabbed, Christian point of view, let me share with you a quotation I ran across in a memorandum issued by the Provost of a nearby university to his students:
The sex act is the most complex and precarious and personal, despite Shaw, of all personal human relationships. Just as it is potentially the most rewarding, it can also be the most damaging. Entered into carelessly or casually it can have devastating effects on individuals involved. This is why all societies have surrounded the sexual relationship with moral codes or taboos of various kinds. These are testimony to the importance of ordering and defining the relationship in such a way as to protect both the individuals and the community of which they are a part. For young unmarried persons to enter into sexual relations not intended to culminate in marriage is, at best, to take chances with their own psychic health. One hears frequently of idealistic young people who begin sexual relationships with solemn promises not to hurt each other, with assurances of mutual respect and, often, affection. But it is very naive indeed to believe that such assurances can be counted on to protect the individuals involved from acute unhappiness. The sexual relationship needs the support, the nourishment, and the stability that marriage provides. What is involved basically in a successful sexual relationship is what is -- or should be -- involved in all human endeavors: a strong sense of decency, a regard for the personal worth and integrity of others, and an understanding of the nature of obligation. You seriously diminish your own humanity when you engage in casual and ill-considered relationships. A man's careless or carefree sexual use of a woman is simply exploitive. Correspondingly, the foolishly promiscuous woman trivializes and degrades her deepest self.
That is but a reflection of the truths and basic realities set forth here by the Apostle Paul. A Christian is to understand these truths. He knows this about sex, that it is a very sensitive, a very important area of human life, drastically affecting our entire society. Also, the Christian knows, or should know, that he cannot identify himself with these false ideas. As the apostle says, "Do not associate with them." Now this does not mean association with people. In his letter to the Corinthians he makes that clear. He says, "I can't tell you to withdraw from contact with the adulterer and immoral person of the world, for that would mean escaping the world, going out of the world," (1 Corinthians 5:9-10). When he says, "do not associate with them," he does not have people in mind, but their practices. Do not become a partaker with them in these things. That is what he is saying.
Well, someone says, "Look, if I don't go along with these practices my friends will think it's strange and I'll lose status with them." Well, which do you prefer? Are you interested, as a Christian, in pleasing deceived, deluded, darkened and foolish people, or pleasing the Lord of light and glory? That is the essential choice the apostle sets before us. "Walk," he says, "discerning what is pleasing to the Lord, for the fruit of light is good and right and true." Don't go back on the light now that you have been called out of darkness. His fifth and last reason why sexual looseness is incompatible with Christian faith is given in Verses 11-14:
Take no part in the unfruitful works of darkness, but instead expose them. For it is a shame even to speak of the things that they do in secret; but when anything is exposed by the light it becomes visible, for anything that makes visible is light. Therefore it is said,
  "Awake, O sleeper, and arise from the dead,
  and Christ shall give you light." (Ephesians 5:11-14 RSV)
Sexual looseness is incompatible with Christian faith because the Christian is directed to expose the true character of sexual evil. You cannot expose something and indulge in it at the same time. It is utterly inconsistent. The church of Jesus Christ is directed by the Holy Spirit to be a source of correct information on matters of sex. Paul says the church is, "the pillar and ground of the truth," (1 Timothy 3:15 KJV). I do not hesitate to say today that it is only the church which can teach the world the true nature of sex. As the apostle makes clear in this letter, even the serious world-ling, intent in utter sincerity on trying to alleviate the problems of society, does not see clearly; he is deluded and deceived. Therefore, we cannot accept statements from the world and worldly authorities in these matters without checking them against the truth of Scripture.
But the job of the Christian is to speak up in these areas. Let him challenge these false ideas. He is to tear away the mask from these wrong concepts, and reveal the truth, God's great truth about sex. If we needed any justification at all for a message like this, here it is: The apostle says, "Take no part in the unfruitful works of darkness, but instead expose them." Bring them to the light, make them visible. It does not mean to denounce them. The world is utterly unimpressed by people who go around denouncing. What the church ought to do is helpfully to show the truth about these things, tear away the lies, reveal the basic facts, and let men see that what God has intended for sex is wholesome, beautiful, wonderful, and only properly protected by the bonds of marriage. Within that area there is no limit to the enjoyment of man in the areas of sex. God has made provision amply for it.
Young people are always looking for a cause to espouse. In common with much of our society, they want to rebel against something. Well, may I suggest something? Rebel against the rebellion! That is exactly what Christians are called to. Romans 12:2 says, "Do not be conformed to this world, but be transformed..." Revolt against the masquerade of truth that is so current today. Tear away the veils from these elusive phantasm that grip men today and make them hope that they will find something beautiful and healthy and wonderful in the exploitation of sex. They will not find it at all. Help them to see that. Tear away these veils.
But wake yourself up first, that is the word here. "Therefore it is said, 'Awake, O sleeper, and arise from the dead...'" Alert your minds and hearts. Realize that in the Word of God you have the facts as they are, truth as it really is. Christ will give you light. Then tell somebody about it. Blazon it abroad. Talk about sex. Capitalize on the universal interest in this subject today -- it is perfectly proper. Help people to see that this is part of God's great yearning heart of redemptive love which is ever seeking to draw men away from that which destroys and ruins and blasts and creates unhappiness and misery, back into wholeness and fullness and joyfulness and the living of life as God intended man to live. Expose these things. "Anything that makes visible is light." Anything that tears away the false, the masquerade, and exposes the facts, is light. There is nothing wrong with that. Paul calls us therefore to crusade positively against sexual lies and to talk about these things. Notice how he puts it in his letter to the Philippians. In Philippians 2:14 he says,
Do all things without grumbling or complaining, that you may be blameless and innocent, children of God without blemish ... (Philippians 2:14-15a RSV)
"Oh," you say, "in order to do that we must go into a monastery somewhere or get away in a Christian conference ground, that's the only safe place." No, no, look at it!
...children of God without blemish in the midst of a crooked and perverse generation, among whom you shine as lights in the world, (Philippians 2:15b RSV)
Or as the Amplified Version puts it, "in the midst of a generation of crooks and perverts." What a cause! What a call! What a challenge! Can you not hear the sound of the trumpet in that? I am rapidly moving beyond that period of time known as youth, but I feel in my veins this call to young blood to respond to a cause that demands everything of a man or a woman, a boy or a girl.
Part 2: We have been looking together at the great passage in Ephesians where the Apostle Paul is dealing with the preparation of the Christian for living in a sick society. We have seen that the problems the 1st century Christians faced were the same problems we face today, and the world in which they lived was essentially the world in which we live. We now come to the summary passage on this subject, found in Ephesians 5:15-20:
Look carefully then how you walk, not as unwise men but as wise, making the most of the time, because the days are evil. Therefore do not be foolish, but understand what the will of the Lord is. And do not get drunk with wine, for that is debauchery; but be filled with the Spirit, addressing one another in psalms and hymns and spiritual songs, singing and making melody to the Lord with all your heart, always and in everything giving thanks in the name of our Lord Jesus Christ to God the Father. (Ephesians 5:15-20 RSV)
This passage is in the nature of a review. The apostle is describing how to walk as simply a figure, a symbol, for how to live. This passage began in Chapter 4, Verse 17, with the apostle's admonition to live no longer as the Gentiles do. He then describes how that is and goes on to exhort, rather, that Christians live as they have been taught to live in Christ -- that is to put off the old nature and put on the new. That simple process of putting off and putting on is what the apostle means by walking. Everyone knows that a walk consists of two steps repeated over and over again. You never take more than two steps in walking, one leg forward then the other leg. But do that again and again and you are walking. This is an apt simile for how to live the Christian life. We are to be continually putting off the old and putting on the new. That is what Christian living is all about.
Now, as we have already seen, he has gone into some detail in this. He has shown us something of the practical application of this process in various normal and expected situations of life. He has come to grips with some of the great issues of his day and ours, especially in the matter of sexual morality, which we have been looking at in the last few messages. Now he summarizes this for us in an attempt to put the emphasis upon the supreme things. He begins with one statement that says it all, "Look carefully then how you walk." That is the supreme thing, not where you walk, but how you walk. Where you walk is a relatively easy problem, but how you are applying this principle in every moment of your life. That is what is important.
Last night I drove down from Mendocino County along the Redwood highway. I had no problem as to where to drive. The highway was well marked, I knew where I was going, and there was very little danger that I would get off the road. But how to drive, that was the constantly recurring problem -- how to relate the principles of good driving to every changing situation along the road. Watch a man walking a tightrope and he has no concern as to where he is expected walk; the rope is there. But how, that is the problem. This is, then, the exhortation of the apostle here, "Look carefully how you walk." Then he goes on to give us the two characteristics that constitute walking rightly, accurately. We can gather them around two wonderful words that describe the Christian life. The first one is understandingly, and the second is over-flowingly. Walk understandingly, and then, over-flowingly. As we develop this, you will see how these words describe what he is saying.
Look carefully then how you walk, not as unwise men but as wise, making the most of the time, because the days are evil. Therefore do not be foolish, but understand what the will of the Lord is. (Ephesians 5:15-17 RSV)
First, walk understandingly: Well, understanding what? Understanding the character of life. Paul comes to grips here with a problem that is personal and present with all of us. He is dealing with the matter of the times in which we live and he says, "Understand this, be wise; don't be foolish but act as a wise man." How? By making the most of the time, because the days are evil!
Now that is setting forth for us a principle that very few Christians seem to really grasp in practical living. What he is saying here, essentially, is that evil days create opportunities, and, therefore, understanding this, we must make the most of those opportunities which are created by evil days. The word for "making the most" is one word that is used in the New Testament for redeeming. It means to buy up. It is a word from the market place. You go down to your supermarket and look for bargains because you know they will not last long; they are passing, changing. Therefore, make the most of them and buy them up. This is exactly the word he employs here. Buy up the opportunities which are created constantly by the evil days.
What a far cry that is from the outlook many Christians have toward evil days! Most of us look at evil days as obstacles, as defeating circumstances, as pressures which tend to make us unable to be Christians. Recently, at a Christian conference, I spoke on certain relationships within the Christian home. After a message on, What Every Wife Should Know, a woman came up to me and said, "What would you do if, as a wife, you wanted to do the right thing, and you know what the right thing is, and you want to be a good wife, but you just can't do it because your husband won't let you? He makes it so difficult for you that you just can't do it?" I looked her in the eye and said to her, "You are deceiving yourself. The Word of God says you can be what God wants you to be, regardless of what anyone else is around you. In fact, it is our responsibility to be what we ought to be regardless of what anyone else is. We cannot blame what others do to us as an excuse for not being what we ought to be."
This is exactly what the apostle is saying here. We are not to be unwise, but wise, making the most of the opportunity because the situation around us, which seemingly is against us, is really making the opportunity possible. If you were not under pressure, how could you manifest the overcoming grace of God? If you did not go through trials, how could you ever show that he is sufficient for every trial? If we are not always needing to make demands upon him for help, how would we know that we can never touch bottom in the resources that are in Christ? It is the evil days that create these opportunities. Now, I know, if you had been in Ephesus at the time that Paul wrote this letter, and you said to the people of that prosperous city, with its great commercial activity and material abundance, "Aren't these evil days?" they would have looked at you and laughed. They would have said, "Why, we never had it so good. Evil days? These are the best days we have ever had." But the apostle is talking reality. He is saying that whenever material prosperity abounds, and creature comforts are on every hand, and you live in an affluent society, then there is tremendous pressure being exerted to cancel out the true values of life. The spirit is often hungry and empty and hollow.
This is the explanation for the fact that, in our own affluent society, we find so many who are experiencing an inward emptiness. These are evil days, not only because of the widespread fears and tension and violence, but also because of the materialism that creates such hollowness and emptiness within. But what is the result? It is the evil days that make people want to know the truth about God. It is the evil days that give us opportunity to demonstrate Christian life. Therefore, buy up the opportunities. Understand, as you look at life, that this is the way life is.
These difficulties do not come in order to set you back, they come in order to advance you. Therefore, look at them that way. Do not regard them as some strange, unusual circumstance that you alone are called to go through while everyone else has it easy and has a delightful time. Do not feel that you only are being called to be a martyr and must go through difficult and unusual circumstances and live with horrible people. No, no. Peter says, "Do not think it strange concerning the fiery trial of faith which has come upon you as though some unusual thing happened to you," (1 Peter 4:12). Oh, no, these are designed to an end. We could never demonstrate what it is to be a Christian if it were not for evil days. Therefore understand this. Do not be foolish; do not strike back and complain and grouse and gripe because of problems. Understand this. That is the first important thing about living life -- walking understandingly.
The second thing is, "do not be foolish, but understand what the will of the Lord is." That is, be aware of what God wants out of every situation. Now, almost always, when one uses the phrase, "the will of the Lord," most people, including most Christians, understand it in terms of guidance. They think you are referring to what you ought to do next, where you ought to live, what job you ought to have, whom you ought to marry, or how you can decide a problem that is before you. But guidance is not the major problem, or the major factor, in understanding the will of the Lord. God is not half so much interested in what you do as what you are. Therefore, the will of the Lord does not concern itself primarily about what you do. That is a rather simple matter. Once you get the real issue straightened out, what you do is relatively unimportant and can be handled very easily. What you are -- that is the big thing, what you are in every situation. This is what the apostle is talking about.
As you are thinking of your life (not just your life in church, but your life at home, in business, at work, in relationship to the friends you run with or the crowd you go with, your social life), understand what it is God wants out of that situation.
Back in Verse 10, the apostle says, "Try to learn what is pleasing to the Lord." That is the same thing as understanding what is the will of the Lord. Learn what is pleasing to the Lord. Well, what pleases the Lord? Only one thing: Faith! "Without faith it is impossible to please him," (Hebrews 11:6). Faith is believing God, believing what he says about life, believing what he says about people, about yourself, about the need of people, analyzing and understanding what is going on around you in terms of what the Scripture has revealed, that is faith; acting on that basis. This is what the apostle is referring to: Not trying to get guidance as to where you go next or what you should do or what your job should be, but remembering that in every situation you are to act on the basis of what the Word of God says about it; reflect the viewpoint of God, his analysis of what the need of human life is, his evaluation of what the great values of life are. Acting on faith means to reject the success image that the world is constantly holding before us, the image of the man who is able to manipulate people, move them at his command and thus gain riches for himself and everything else he wants. That is the world's evaluation. But God's is quite different. He says you can have all these things and still be a pathetically poverty-stricken individual. If you are going to measure life by its true values, you will understand that which really counts is being a gracious, love-filled person in the midst of demanding circumstances, manifesting the grace of God toward others, the love of Christ, the compassion and sweetness and self control of the Spirit-filled life. These are the important values. This is what Paul means here. Here is a very apt quotation by Keith Miller, taken from his book, The Taste of New Wine. It helps tremendously to illustrate what I am seeking to say:
It has never ceased to amaze me that we Christians have developed a kind of selective vision which allows us to be deeply and sincerely involved in worship and church activities and yet almost totally pagan in the day in, day out guts of our business lives ... and never realize it.
What is that saying? It is saying that we live by faith on Sundays and in religious matters, but we do not apply it to business or to our relationships with our neighbors or to our children and our homes. We have a strange dichotomy of vision that divides life and says in business we act one way and on a quite different principle than we do in church or in relationship to Christians. He goes on,
Sigmund Freud has said, very perceptively, I think, in his A General Introduction to Psychoanalysis, that these unchanged areas in our lives are like nature parks which the city fathers in large metropolitan areas fence off and allow to grow wild just as they always have, so the citizens will have a little piece of the old life to wander through to remember how it used to be.
In the case of far too many of us these are not little parks -- they are Golden Gate Parks that occupy the biggest part of the city and in which we still live most of the time! Paul is saying do not be foolish, that is the way the Gentiles live, that is the way the non-Christian world lives, blindly swallowing the evaluations and moral codes that are propagandized around and accepted by everyone, making no testing of them as to whether they are genuine or not. This word "foolish" is the same word Paul uses in the letter to the Galatians, "O foolish Galatians!" (Galatians 3:1a RSV). (Or as one version has put it, "You stupid Galatians!") "Having begun in the Spirit, are you now continuing in the flesh?" (Galatians 3:3b RSV). Did you understand that you were to begin your Christian life by believing God in faith, but now are you going to attempt to live it by accepting the principles of the world around you and its way of thinking, and thus be successful? Oh, you foolish Galatians! It will never work. Do not be foolish, but understand that in every situation, day or night, twenty-four hours a day, God expects faith from you. "Without faith it is impossible to please him," (Hebrews 11:6a RSV)
If you are trying to live your life as a Christian by going along with the general character of those around you, you are not living by faith. Even though you may be trying your hardest to work things out with the best of intentions on your part, and you feel that you are giving it all you have got in trying to analyze every situation and plan ahead and work to the best advantage, you are not pleasing to God. Your life is missing the mark, totally. The life that pleases him is the life that believes what he says, and acts on it. Look beyond the immediate to the eternal things; look beyond the visible to the invisible and walk in the light of that which is real. That is what our apostle means. Be careful how you walk. Walk intelligently, understandingly. As a Christian you have immense advantages over every other person who is not a Christian, because you know the truth, the truth as it is in Jesus, the basic, fundamental reality of life. Walk in that way.
Now the second word he gives us has to do with our resources. I have expressed it with this one word, over-flowingly. Live life, not only understandingly, but over-flowingly. He says, "Do not get drunk with wine, for that is debauchery; but be filled with the Spirit." It is interesting that he puts these two things in contrast, one to the other. Don't get drunk with wine, he says. This recognizes there are things in life that tend to drive you to drink. There are pressures in life, there are demands made upon you so severe that you will feel the need of some stimulation, something that will undergirding you a bit, give you some confidence and add help and strength. But don't let it be wine or any other artificial stimulant because, he says, the trouble with that is, it so easily leads to lack of control. The word here translated "debauchery" in our RSV is the Greek word Scotia, which means "without any limits, with reckless abandonment." It refers to escapism and the tendency to throw all restraints overboard and live without control.
But in contrast to that he says, satisfy that need for something to stimulate and strengthen you by being filled with the Spirit, for that is God's provision for this need in human life. There is no need to feel ashamed over the sense of need. We were not made to be self-sufficient, independent creatures. We were made to have a sense of need. Because you feel like you need something to help you, to strengthen you, to make you feel adequate to face life, do not be troubled by that. You do need something. But do not swallow any of these senseless lies that are all around us today that you can be independent and self-reliant and have everything in yourself and you do not need anything else. You do need something. Ah, but let it be the right thing. "Be filled with the Spirit."
Now here he touches the great secret of real Christianity, the possibility of being filled with the Spirit. I am sure all of you know that when you became a Christian, when you believed in Jesus Christ and received him as your Lord, the Holy Spirit came to live in you. You have the Spirit, but the interesting paradox is that, though all Christians have the Holy Spirit, we constantly need to be filled with the Holy Spirit. The filling of the Holy Spirit is the momentary taking from him of the resources you need for the situation in which you are. It has nothing to do with an experience, or a feeling or a crisis; it is a quiet drinking again and again of an inner supply of strength.
Our Lord Jesus put it beautifully when he sat at the well in Samaria, dusty and tired after a long day's walk. A woman came up to draw water from the well and he said to her, "Give me to drink," (John 4:7). She looked at his garment and the issue of race immediately came to the fore. "You're a Jew and I'm a Samaritan. How is it that you, being a Jew, ask drink of me, a woman of Samaria?" (John 4:9 RSV). This was contrary to the accepted mores of the day. Jesus said, "If you knew who it is that is asking you for a drink, you would have asked of him and he would have given you a well of living water," (John 4:10). She said, "You don't have any water, what are you talking about? The well is deep and you have nothing to draw with," (John 4:11). Having piqued her curiosity, he now says what is perhaps the most revealing thing ever said in the ear of mankind, spoken to a lonely woman by a well in Samaria, "If you drink of this water you will thirst again" (John 4:13), that is, you will have to come back to the well over and over again. You know how that is, every day down to the well and back home. You must come back again and again. "But the water I shall give you shall be in you a well of living water springing up unto the experience of eternal life," (John 4:14). The key words there are the two little words "in you." The well, he says, is no longer going to be outside of you, so that you have to go somewhere else, but it will be in you.
This is a truth, again, that many Christians seem to miss. They think that Christianity means coming to church, getting a blessing and then going away to try to live in the light and warmth of the blessing until it leaks away and then they must come back and get filled up again. But that is not Christianity. The well is to be in you, and you are to take of it any moment, all the time. It is the Holy Spirit that is the well. When Jesus said of the man who drinks of him, "Out of his innermost being shall flow rivers of living water" John 7:38), John says, "This spake he of the Spirit which they that believe in him shall receive," (John 7:39a KJV). That is the strengthening that comes from within, and there is plenty there for any situation. There is adequate resource for any demand made upon you.
I am not talking now about religious demands. I am talking about tomorrow morning when you will be at work, and the phone rings, and your boss is on the line, and he is asking you to do something difficult. Just then your pencil breaks, or you discover that someone has mislaid all of your papers, and you cannot find anything, and you already have a headache, and things are just falling apart. That is the moment you make demands upon the Holy Spirit, the well of living water that is within you.
Our problem is that we are still living on the basis of that woman at the well who thinks she must go to a meeting to get something from God. We feel that unless we are reading our Bibles we cannot draw upon his resources. Or that if we are not with Christian friends in Christian surroundings, we cannot live the Christian life. No, no, Paul says life is to be lived constantly with the recognition that these demands and pressures come all the time. Do not try to meet them with artificial means, with alcohol or tranquilizers or any of the more modern substitutes, but meet them by being filled with the Spirit, making demand upon the well that is in you which goes with you everywhere you go. Drink from that. The marks that you are doing that will be made evident by what follows here. He gives three things that will result:
...addressing one another in psalms and hymns and spiritual songs, singing and making melody to the Lord with all your heart, always and for everything giving thanks in the name of our Lord Jesus Christ to God the Father. (Ephesians 5:19-20 RSV)
Notice the three verbs there. Addressing yourselves, or literally, speaking, then singing, and giving of thanks. Those are the marks of one who is drawing every moment upon the well of the Spirit within. "Speaking to one another in psalms and hymns and spiritual songs." We get help on that if we look at the parallel passage in Colossians, "Let the word of Christ dwell in you richly, as you teach and admonish one another in all wisdom," (Colossians 3:16 RSV). In other words, one mark of the Spirit-filled life is that you will be talking about what you have read in the Scriptures, what the Lord has taught you from his Word. You will talk with one another about these things that God has shown you in the Word and how they relate to life. That is the first mark.
Now if you do not have a love for the Bible, do not try to work it up, do not try to force yourself. Drink from the well of the Spirit, because loving the Bible is a manifestation of something that is happening within you. We reverse the whole process and put the cart before the horse by trying to work up a love for Bible study. Learn first how to draw from his strength within. Believe that he is there and count on him to be working through you.
The second thing is "singing, making melody to the Lord with all your heart." Now I am sure that means actual singing, but I am so grateful that the apostle put it, "with all your heart," singing from the heart. I have a great deal of trouble singing with the voice. I used to sing in a choir until one day when I missed and someone thought the organ had been fixed! But I can sing from the heart, beautifully. You know what this means, that inward bubbling that means that no matter how bad things are outside, inside they are wonderful. You know God is in control and he is working things out and you cannot be troubled even though they are all wrong on the outside. Third, giving thanks. Notice how he puts it, "always and for everything." Now if we take that literally we shall discover that it eliminates every attitude of complaining or murmuring.
I remember when I was in the Navy we all took our meals in the mess hall. (If you could see the food trays after the serving men had plopped the food on them you would know why they called it a mess hall.) I recall sitting with a Christian friend across the table from a great, burly quartermaster who was a complete pagan, with one of the foulest mouths I have ever heard; that is not uncommon in the Navy. As we always did, we bowed our heads and gave thanks for the food. It happened that my friend disliked the food and began to complain about it. Suddenly this fellow sitting across the table spoke up and said, "Look, didn't you just give thanks for that? Then eat it and shut up!" This was a word in season. You cannot give thanks and complain at the same time. The word to us is, "in everything give thanks."
Now why does it say that? Surely it does not mean in everything? But it does mean in everything, because of what he has just said here. The will of the Lord is that we be put in difficult situations and have unpleasant circumstances in order that we might have opportunity to manifest the life of Jesus Christ. Therefore, do not complain about it. Give thanks, because it will do something to you that nothing else could do. This is what Paul tells us in Second Corinthians, "this light affliction which is but for a moment is working for us a far exceeding eternal weight of glory," (2  Corinthians 4:17). Also, "no chastening for the present seems joyous, but grievous; nevertheless, afterward it yields the peaceable fruit of righteousness to those that are exercised thereby," (Hebrews 12:11). God has purpose in all these things. Therefore, give thanks in all things.
The Lord Jesus did exactly that. In Matthew 11 we see Jesus facing the cross and facing the failure of his ministry. I do not know if you ever thought of it that way, but his earthly ministry was, as far as human standards were concerned, a total failure by the time he arrived at the cross. In Chapter 11 of Matthew he is faced with the disbelief and the questioning of John the Baptist. There he remarks that wherever he preached he was rejected and the children of Israel refused to give credence to him. He upbraids the cities where most of his mighty works had been done and tells them they are in danger of judgment because of this. Then, in Verse 25, the Scripture says,
At that time Jesus declared, "I thank thee, Father, Lord of heaven and earth, that thou hast hidden these things from the wise and understanding and revealed them to babes; yea, Father, for such was thy gracious will." (Matthew 11:25-26 RSV)
That is, in spite of all the failure and the opposition, the Lord could say, "I thank you, Father, that no one can see what you are doing. You have hidden this from the wise and understanding, but I can give thanks, for this is your gracious will." That is understanding what the will of the Lord is. It is to give thanks in all circumstances. (Ray C. Stedman Library)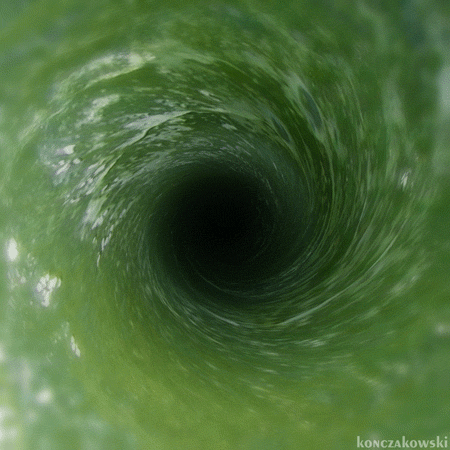 Homework Assignments & Extra Credit

Made in the Image of God|
The End of Sex (1)
The End of Sex (2)
The Revirginized Bride
Mankind's Downward Spiral
How Saved Are You?
The Ego Papers
In the Cross
Yin, Yang, the Tao, and Wholeness
The Normal Christian Life
Carnal Christians
The Absolutes of God


The Flesh, The World and the Devil
Then Came Amalek
Unmasking the Flesh
The Exchanged Life
Christ in You
In the Cross
Jesus and the Homosexual
The Meaning of Sodom...
Masturbation and the Bible
Stumbling Stones on the Path to Wholeness  
Secret Christians
Circumcision and Purity

Practicing Holiness, by Alan Medinger
Grateful Heart: An Antidote to Lust, by Alan P. Medinger
God is Patient, Be Patient with yourself, by Alan P. Medinger
Hating Our Sins Does Not Come Naturally, by Alan Medinger
Healing and the Holy Imagination, by Alan Medinger
Sexuality and Wholeness by Ray Stedman
Holiness: The False and the True
Practicing Holiness
Love and Relationships: Song of Solomon
Human Sexuality: A Biblical World View
The Flesh, The World and the Devil
Family Trees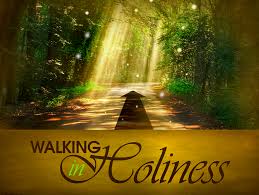 A. W. Tozer says,
"The cross is the symbol of death. It stands for the abrupt, violent end of the human being. The man in Roman times who took up his cross and started down the road had already said goodbye to his friends. He was not coming back. He was not going out to have his life redirected. He was going out to have it ended. The cross made no compromise, modified nothing, spared nothing. It slew all of the man completely and for good. It did not try to keep on good terms with its victim. It struck swift and hard and when it had finished its work the man was no more. That evangelism which draws friendly parallels between the ways of God and the ways of man is false to the Bible and cruel to the soul of the hearers. The faith of Christ does not parallel the world. It intersects it. In coming to Christ we do not bring our life up on to a higher plane. We leave it at a cross. The grain of wheat must fall into the ground and die. That is the beginning of the gospel."


Ode to a Flea
The Scottish poet laureate Robert Burns, said he was seeking the ability of seeing himself as others saw him. 
O wad some Power the giftie gie us
To see oursels as ithers see us!
It wad frae mony a blunder free us,
An' foolish notion:
What airs in dress an' gait wad lea'e us,
An' ev'n devotion!


March 5, 2021. January 15, 2023.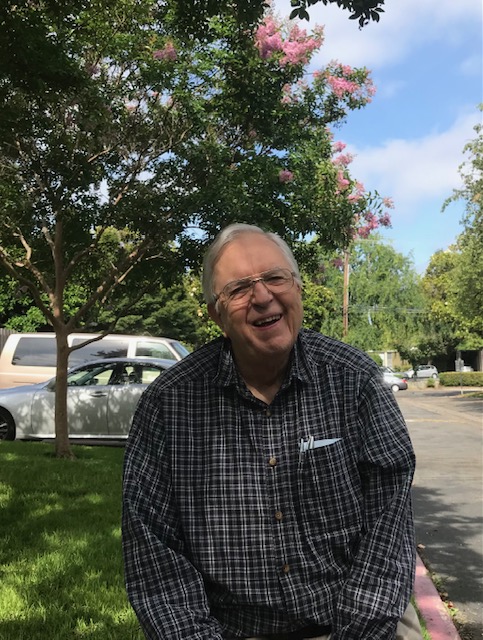 Lambert Dolphin's Place 
Lambert's Personal Testimony
Email Lambert Dolphin
Archive for Newsletters
Library Annex (since 2018)
Music for today 
Jesus, The Light of the World
Pachelbel: Canon in D